Top 5: Matches Of The Week Ending 2/11/2018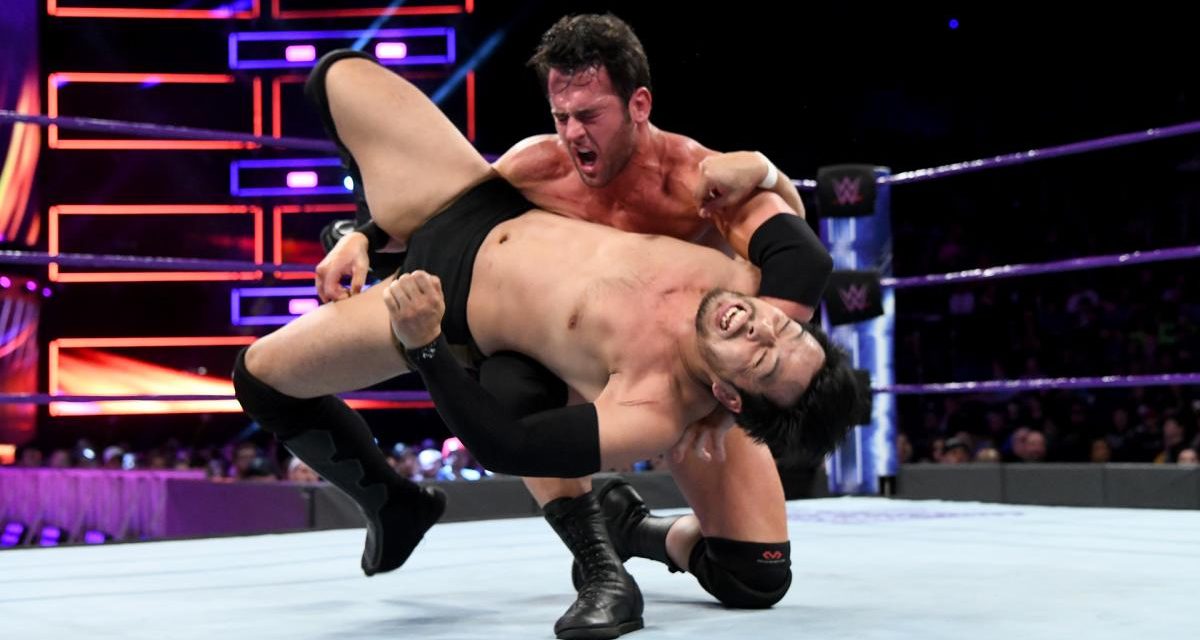 Alrighty, whenever there's a New Japan event, it's hard to anticipate much better wrestling going on. With that, there were 3 NJPW events this week, so it's expected to see some of them crack the Top 5 Matches Of The Week.
Before we move forward, we need to touch on the January match of the month and last week's winner. For January, it was a two horse race, but Andrade 'Cien' Almas vs Johnny Gargano @ NXT Takeover, is the first match to make it into the Match of the Year pool. Now with last week, it was very close between two matches also, and it went in a way I didn't expect. Winning by literally 1 vote, Sasha Banks vs Asuka @ Raw, edged out Roderick Strong and Tyler Bate.
So let's get to a Japanese wrestler dominated Top 5, and I don't mean all New Japan either…see…foreshadowing:
5. Raw: Asuka vs Bayley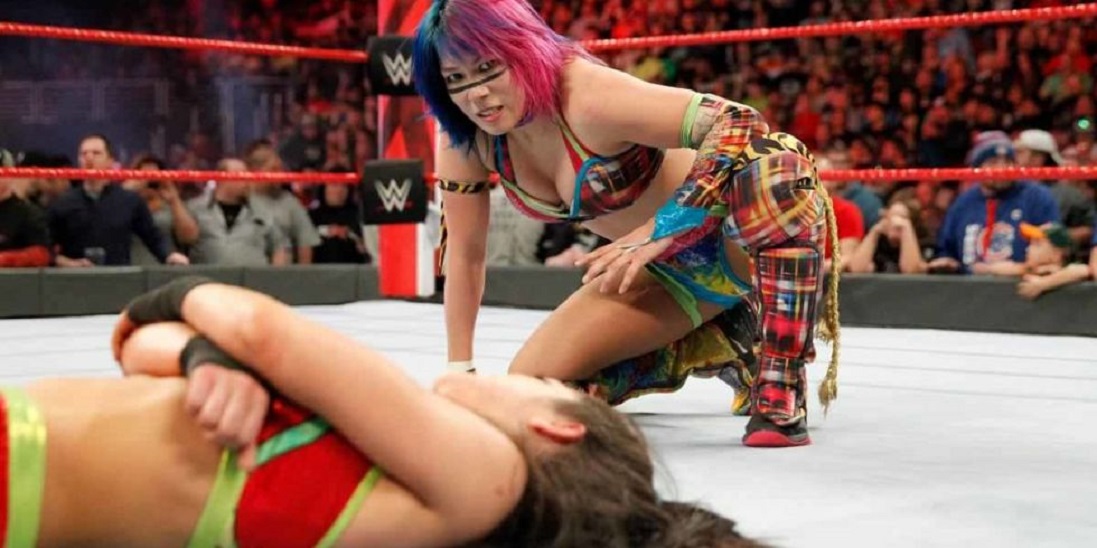 Going from confusingly competitive matches with Emma, to jobber squashing, now to two of the best women's matches in a long time. Asuka doubters won't have much else to complain about, aside from her being undefeated and not fluent in English.
Now this match wasn't quite as good as her match last week, but it did a multitude of things. It showcases that the main event women aren't too far behind Asuka's level. It reminded us that Bayley, though a terrible character, is still a more than half decent wrestler.
However, I think part of what made this match worse than Sasha's is just because it involved Bayley. She doesn't really have an aggressive streak, she's not as believable at doing whatever it takes to win, and the fact she's not over, hurts viewer involvement when the crowd doesn't care either.
Still not a bad match at all, and proves the Raw women's division is in good shape.
Rating: *** 3/4 (Gold I)
4. Pro Wrestling NOAH Navigation for the Future: Noamichi Marufuji vs Kaito Kiyomiya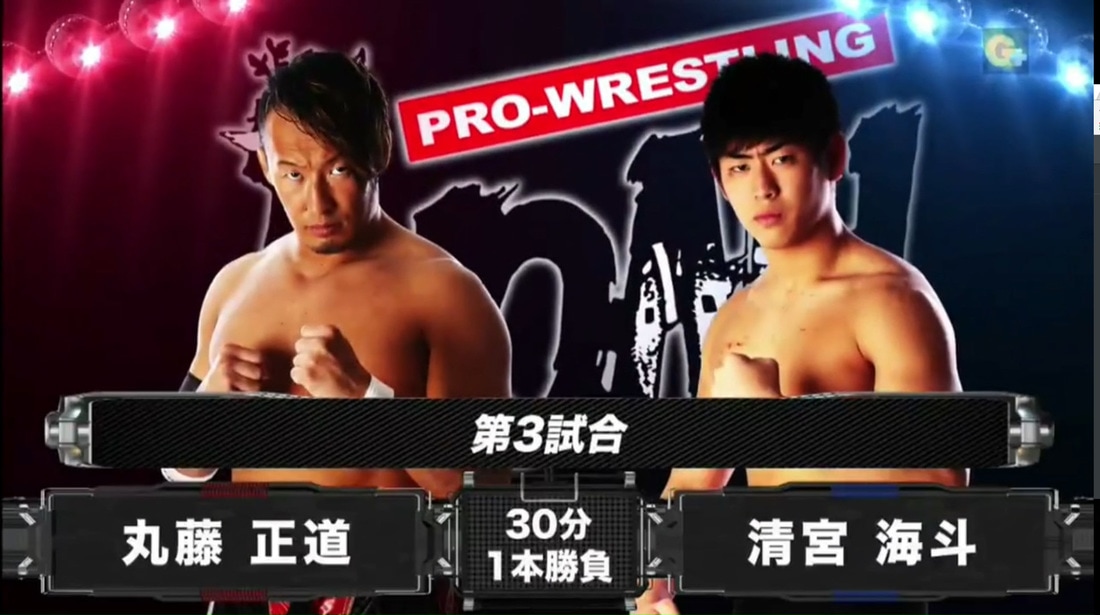 The classic story of Senpai vs Kohai…erhm…master vs student for non Japanese enthusiasts.
After Kiyomiya unsuccessfully challenged Kenoh for the GHC Heavyweight Title upon his return from excursion, he wanted to prove himself. Marufuji is a living legend in Japan, and one of the wrestlers Kiyomiya looked up to when he was a young wrestler in NOAH. So it made sense for Kiyomiya to try his hand at Marufuji to see how he stacked up.
Kaito showed a lot of determination during the match, but you could tell Naomichi was teaching him a lesson as the match played out. The young returning wrestler got in a few good licks and the match lasted over 15 minutes, but Marufuji proves why his name carries so much weight in Japan. He puts the kid away with the Shiranui (Sliced Bread) and the subsequent pinfall.
Rating: *** 3/4 (Gold I)
3. 205 Live: Hideo Itami vs Roderick Strong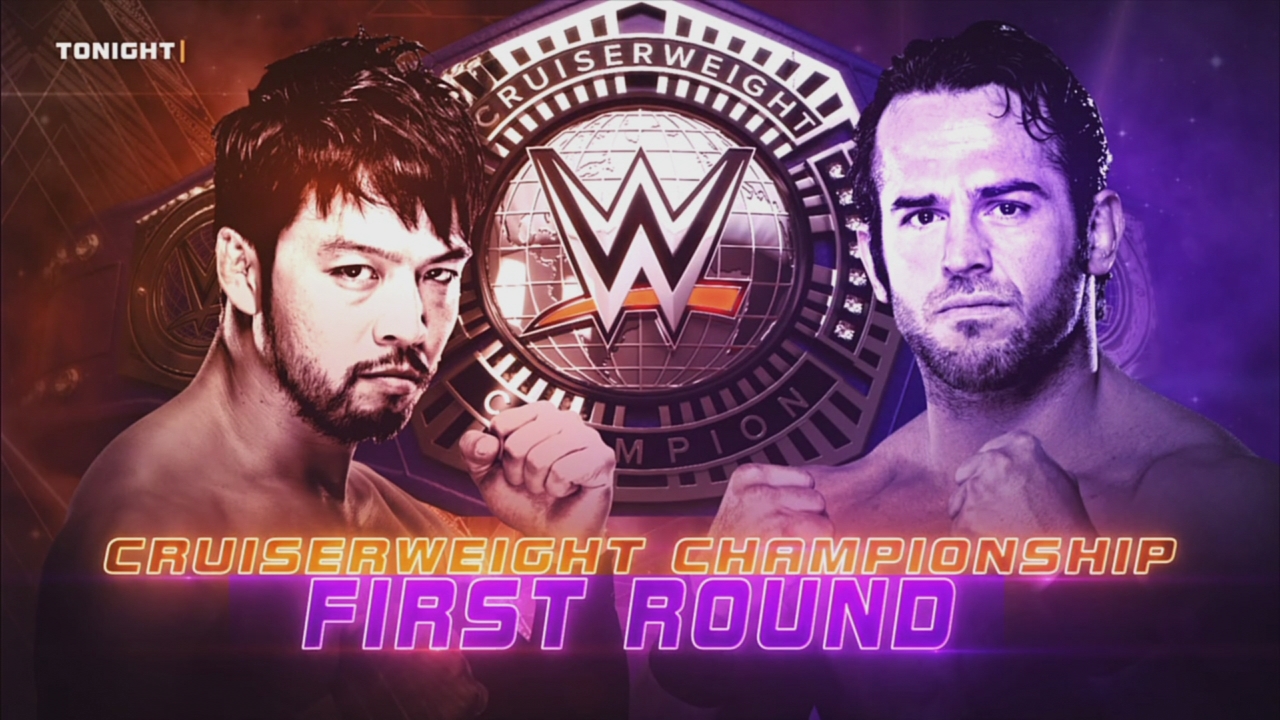 Aside from not liking who went over, this match was impressive for both guys.
Throughout the match, the announce team put them both over as favorites in this tournament and referenced their history with one another. Also funny point, Strong would've gained the ire of Mr. Demarco by referring to Hideo as Kenta during his trash talk in the match. But that aside, this match was an NXT match on 205 Live.
Stiff strikes from both men, backbreakers from different angles, and Itami pulled out a few more tricks from his bag. Whenever a match wakes up the tired crowd, you know there's something about it. Strong also managed to crawl his way out of the Rings of Saturn, nailing an End of Heartache, to signify the end of the match.
So Strong moves on for the Cruiserweight Championships, as well as, being the number 1 contender for the UK Championship. Are they looking to maybe unify these belts through Strong? Who knows, that was purely random speculation since that's the first thing I thought.
Rating: **** (Platinum V)
Honorable Mentions:
NJPW: Tetsuya Naito vs Yoshi-Hashi
Rating: *** 3/4 (Gold I)
NJPW: Kazuchika Okada & Hirooki Goto vs Sanada & Evil
Rating: *** 1/2 (Gold II)
NJPW: Hirooki Goto vs EVIL
Rating: *** 1/2 (Gold III)
Raw: Roman Reigns vs Bray Wyatt
Rating: *** (Gold V)
ROH: Mandy Leon vs Madison Rayne
Rating: ** 1/2 (Silver III)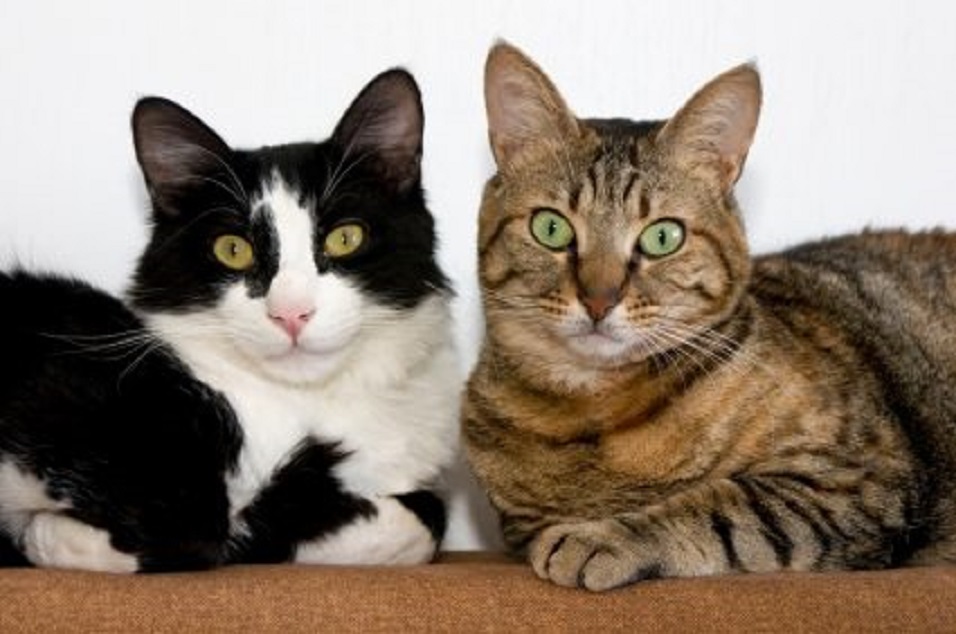 2. IWGP Jr. Heavyweight Title Match: Will Ospreay vs Hiromu Takahashi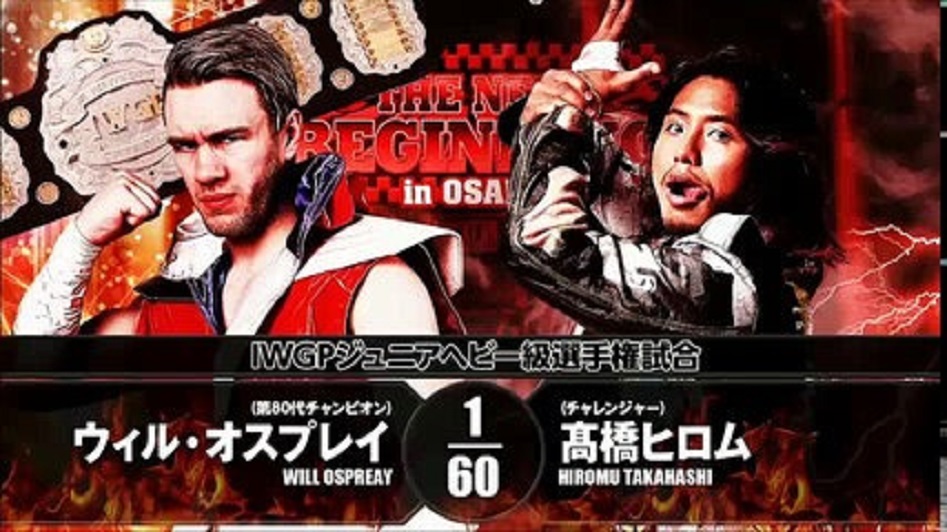 The opening video package…holy hell, watch it, it's hilarious. It has a cat narrate that Hiromu has the mind of a cat but Ospreay has the agility of a cat (hence the cat picture lead in).
As for the match, I mean, Hiromu is amazing and Ospreay adds a lot of sizzle to his matches. Neither wrestler kept an edge for very long and Hiromu tried to focus on Ospreay's neck. A bunch of big and flashy moves, though the match wasn't without a few odd spots and a little repetition towards the end. Still though, not a fan of that Beheading move, looks really corny.
Rating: **** 1/2 (Platinum III)
1. IWGP Heavyweight Championship Match: Kazuchika Okada vs SANADA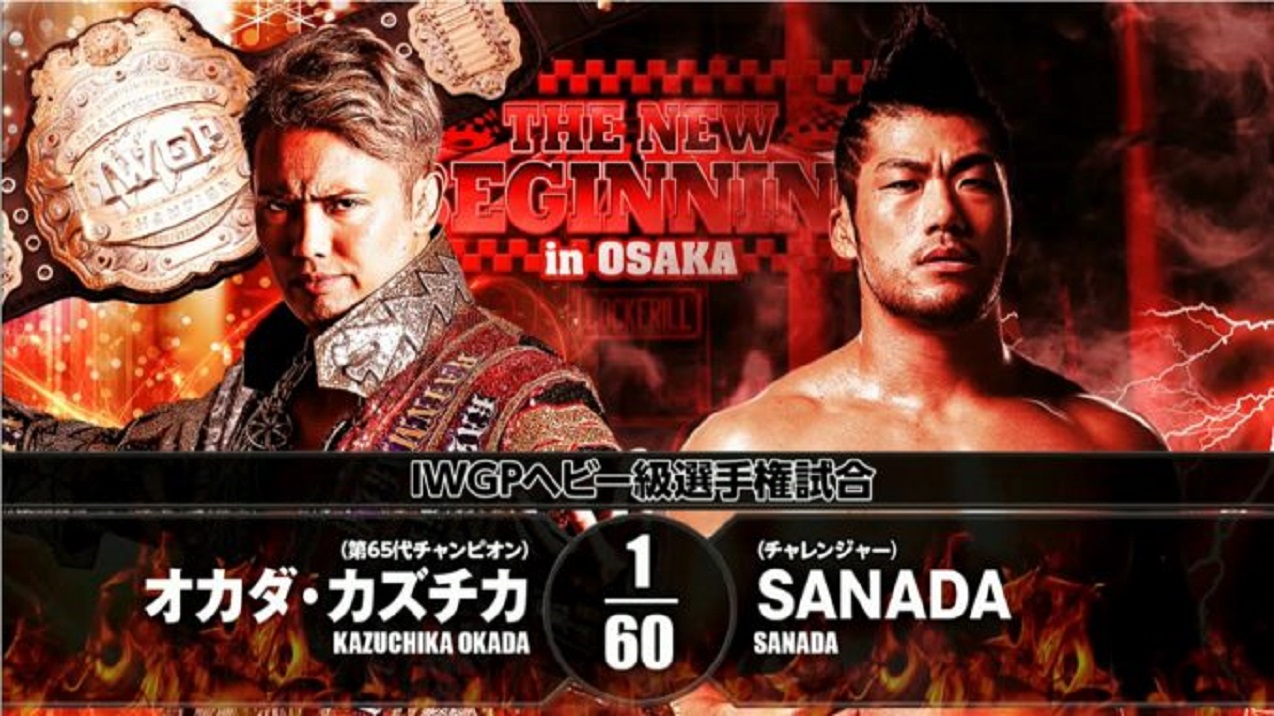 Sanada maintained his usual persona for the early goings of the match, cold, seemingly disinterested and his usual too cool for school body language. It was as soon as Okada started kicking Sanada in the head mockingly, the crowd booed him loudly. The crowd was pro LIJ all night, but at that point Okada turned the crowd, and Sanada capitalized with a nice sequence ending in a dive to the outside that made the whole building erupt in cheers.
The expressions on Cold Skull were starting to show surprise and desperation when he found 2 innovative ways to apply the Skull End. First out of an Asai Moonsault from the corner, and then he basically did a Destino, but instead of a DDT, stopped at the end for the Dragon Sleeper and dropped down into Skull End. Even with how impressive Sanada looked, he was doomed as soon as the desperation took him over.
He cut the Skull End short and went for a Moonsault, in which he jammed his knee and got a 2 count. With no other idea what to do, he tried another moonsault, which Okada countered. This lead to the ending sequence where Sanada countered at least 3 Rainmaker attempts before he got caught by the Jumping Tombstone and then a Rainmaker finally connects for the pinfall victory. Also gives Chaos the 3-2 victory in the faction war.
Tremendous match, anyone who was unaware of Sanada's potential…this was his coming out party.
Rating: ***** (Diamond V)
So, you see what I mean about Japanese wrestlers? There was at least one in all of the Top 5, so, there we go. When it comes down to that whole decision making aspect of the end of the article, it should be obvious. Kazuchika Okada vs Sanada had some of the best in ring work of anything so far this year. That match it a MOTY contender in my heart even if it doesn't make the cut this week.
Post up your opinions on Twitter or Facebook, or just email me with votes or general criticism at AndrewBalaz@thechairshot.com.
---
Always Use Your Head and visit the official Pro Wrestling Tees store for The Chairshot All t-shirt proceeds help support the advancement of your favorite hard-hitting wrestling website, The Chairshot!

---
Greatest Royal Rumble? Child Please.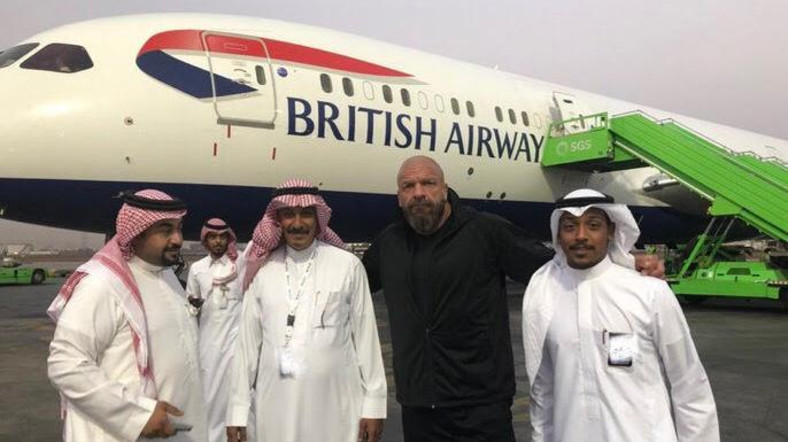 As somebody that regularly writes about WWE for multiple websites, people expect me to care about their major events. I typically do. WrestleMania is always easy to get up for, even if the card looks lackluster. SummerSlam is typically built well and takes place at a great time for big events: the end of summer. Survivor Series has cool elimination matches. Heck, Money in the Bank has fun ladder matches, even if the briefcase concept is beyond played out.
Another event I'm always excited about is the Royal Rumble. Growing up, it was the event I looked most forward to. Even more than WrestleMania. There was something about the Royal Rumble Match that appealed to me. Thirty men entering the ring individually in approximately two-minute intervals for a shot at the WWE Champion at WrestleMania was incredibly fun. Even if the winner was pretty darn predictable most years, I felt like it gave everybody a chance to become Champion. Even guys like Virgil & Repo Man had a shot at it in my eyes.
It's the one "Big 4" WWE event I've attended. In 2012 I made the trip to St. Louis with some of my offtheteam.com friends to see the Royal Rumble event. It didn't go down in history as one of the great Rumbles, but I had a tremendous time. I haven't been to a WrestleMania and that doesn't really bother me. Getting to a Rumble more than makes up for it.
With all that being established, you would think that I'm pretty interested in Friday afternoon's Greatest Royal Rumble event, being aired live from Jeddah, Saudi Arabia on WWE Network. It's certainly a stacked show. Every male championship will be on the line. John Cena & Triple H will face off. The Undertaker will battle Rusev in a casket match that's had the strangest build of any match in recent memory. The cherry on top? A 50-man Royal Rumble match! I have no idea how they'll fill that many slots without taking volunteers from the crowd.
It's certainly an interesting show on paper, and feels like something I should be excited about. Yet, I don't feel excitement. Something just doesn't feel right. This isn't a Top 5 column, but let's run down the reasons I'm not feeling the Greatest Royal Rumble hype.
That name…Greatest Royal Rumble.
I mean, "Greatest Royal Rumble" is just an awful name all around. It sounds like you're trying way too hard to get people to pay attention. It puts down all the Royal Rumbles that took place before it, including the one back in January. Speaking of which…
We just had a Royal Rumble.
Why are we stepping all over the annual Royal Rumble event by holding another one a mere three months after? This reminds me of when Major League Baseball would hold two All-Star Games in a season. OK, I wasn't alive when they did that, so I can't really say it reminds me of it. But you get what I'm saying. You got one Royal Rumble a year. Why water it down? And as the year they had forty people enter it proved, more doesn't always equal better.
Noon on a Friday
Maybe this aspect doesn't matter as much in 2018 because we can watch the damn show anytime we want. But there's still something about the live aspect of a show, with the live reactions on social media & everybody discussing what's going on. Most of us will be working when this happens. And let's be honest, it's a Friday, so most of us aren't going to interrupt our Friday night plans for it. WWE should have figured this out when they put SmackDown on Friday nights & nobody watched.
Saudi Arabia
OK. Here we go.
I realize that the Kingdom of Saudi Arabia has paid Vince McMahon & World Wrestling Entertainment a tremendous amount of money. WWE, therefore, should feel obligated to put on a hell of a show for the money they're being given. As somebody that has various jobs based on customers paying me their hard-earned money, I totally understand.
As somebody that isn't getting paid by the Kingdom of Saudi Arabia, I don't have to hold my nose & glorify their regime. Their deplorable human rights record is well-known. We all know that the United States & other nations turn a blind eye because of the oil reserves. They're customers just like WWE is. They control the oil, so they can do whatever they want. It's not an ideal situation, but we haven't figured out a way around it yet.
The most obvious influence the Kingdom of Saudi Arabia has had on this show? The complete lack of female Superstars. Which in this climate where WWE has been all about women making history for the past few years is pretty glaring.
The pro-Saudi crowd will point out that women were granted the right to vote in 2015. You know, only 96 years after the United States started letting them vote. That's not too bad, right? They let them drive last year, which might be even crazier than letting them vote.
To be fair to the Kingdom of Saudi Arabia, things seem to be heading in a different direction. Crown Prince Mohammed bin Salman has been making waves recently. He especially seems interested in opening Saudi Arabia up to the entertainment industry. Along with this random WWE show, Saudi Arabia recently allowed a movie to be shown. A MOVIE!
I'm skeptical.
Listen, we've seen people try to enact reform in the Middle East. Yitzhak Rabin. Anwar Sadat. The Arab Spring uprisings. It never ends well. Somebody gets assassinated & things end up more repressive than before. I'm going to need to see a lot of things happen before I buy into the idea of WWE having a Rocky IV moment in Saudi Arabia, where if you can change & I can change, then everybody can change. Once WWE does a few of these events & they go off without a hitch, and progress is made to the point where they actually let the womenfolk on these shows, I'll start buying into the hype.
I might not be from Missouri, but you still have to show me.
---
Always Use Your Head and visit the official Pro Wrestling Tees store for The Chairshot All t-shirt proceeds help support the advancement of your favorite hard-hitting wrestling website, The Chairshot!

---
Top 5: Matches of the Week Ending 4/22/18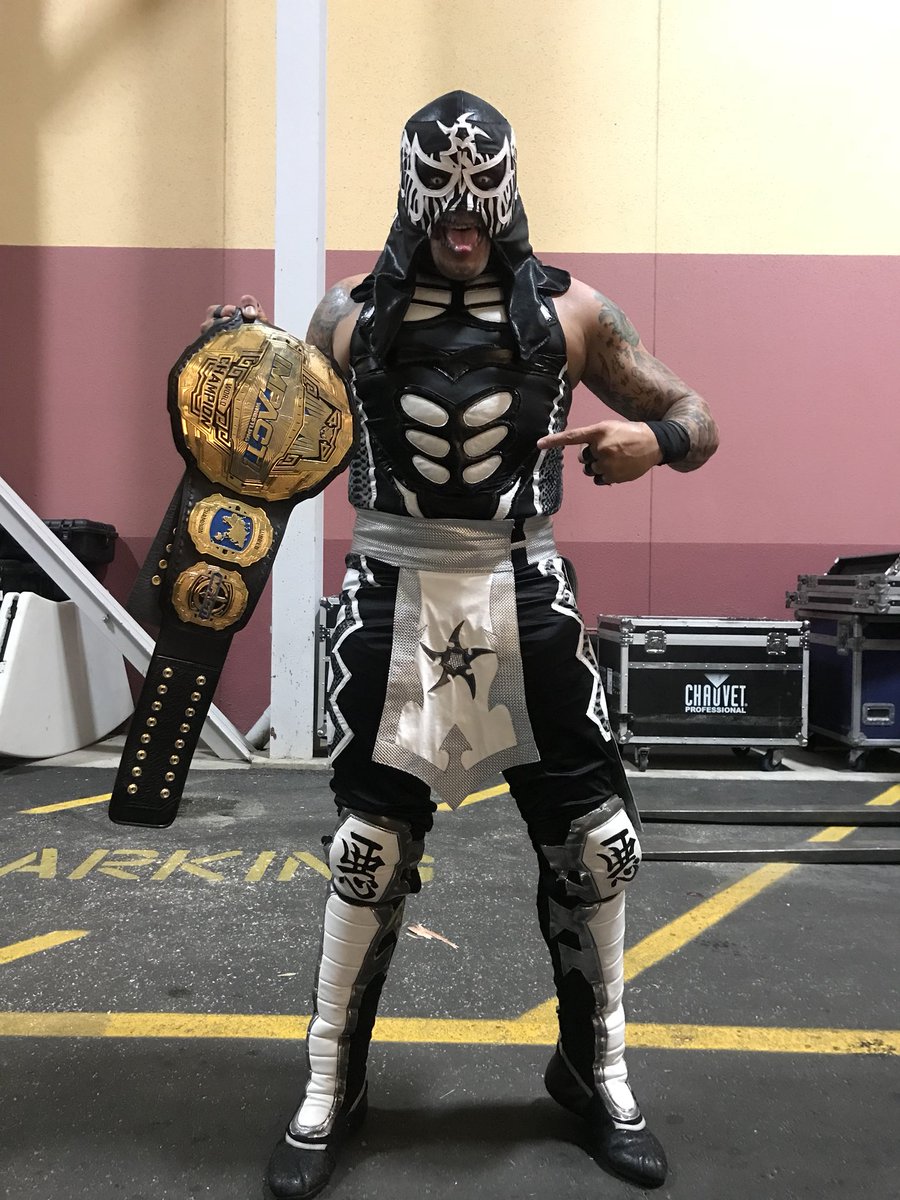 Okay well, thanks to Major League Wrestling having TV and Impact having something to prove, this is a surprisingly diverse list if we include the honorable mentions. Aside from that, our matches last week needed a vote winner even though it was dominated by AJPW. This is why the reader vote matters, since that heavily skewed the vote.
So the winner of last week was, Shingo Takagi vs Yuji Hino @ AJPW Champion Carnival! It may not win the April vote in general, but I love seeing a variety of companies in the vote.
Anyway, let's see what we've got to work with this week.
5. ROH: Kelly Klein vs Mayu Iwatani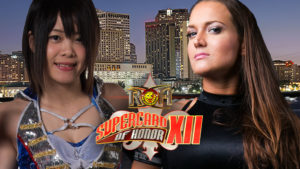 Now I'm aware this is the Semi-Finals match from Supercard of Honor. However, I didn't watch Supercard except for the Cody match, so I figured I'd count this one since it was on ROH TV.
Kelly is a beast that the women in ROH haven't been able to beat cleanly, and it shows in the match. Even though Mayu is a heavily decorated wrestler from Stardom, Kelly's size and power advantage make it seem unfair very early.
The match has a few attempts at back and forth, with Mayu wrestling from underneath nearly the entire time. Just when it looks like the smaller wrestler might pull it off, Kelly slaps on a submission and wins the match via referee stoppage. This match probably should've been the finals since both women brought some aggression, and the match was better than the women's matches involving Sumie Sakai.
Rating: *** 1/2
4. MLW Fusion: Austin Aries vs ACH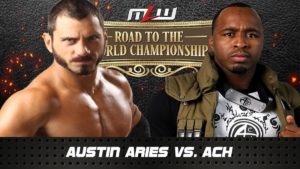 Now to kick off, I never realized ACH says he hails from the Planet Vegeta, that popped me for the Dragon Ball reference.Either way, we have two very well known Cruiserweights, and this is the kick off match.
When the match starts we see ACH has the right side of his ribs and his right upper thigh taped up. Aries and ACH shake hands to kick things off, and honestly, Aries never really tries to exploit the injured areas.
This match was the longest match of the night, and the two put on a clinic. ACH was hampered slightly because of his injuries, but both men got all of this signature moves in. Schiavone kept jumping at the opportunity to call the 450 Splash, and when ACH finally did it, he was met with Aries' knees.
After a Horns of Aries submission and the Discus Fivearm, Aries finally puts away ACH with the Brainbuster.
If this is a precursor for how they're going to pace out their shows, anyone who loves quality wrestling, will enjoy this program.
Rating: *** 3/4
3. Impact Wrestling Redemption X Division Championship: Matt Sydal (c) vs Petey Williams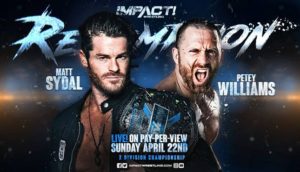 Williams got a Feast or Fired case, to cash in for an X Division Title shot. Since returning last year, Petey has had 2 or 3 opportunities and kept coming up short.
This was more of a wrestling match, then a high spot match. Petey focused on Matt's legs and lower back, while Sydal was favoring injuries throughout. Big pop/spot in the match was when Petey hits the Canadian Destroyer, but Sydal rolls out of the ring. After that, Petey gets desperate and tries to set up a Super Canadian Destroyer from the top turnbuckle.
Sadly for Petey, Sydal fights off the Destroyer, goes for a Shooting Star, Williams rolls out of the way and attempts one more Canadian Destroyer. Sydal slips through Williams' legs, and picks up the pinfall by a pump handle cradle. Damn good match.
Rating: ****
Honorable Mentions:
Impact Redemption House of Hardcore: Ohio Versus Everything vs Tommy Dreamer, Eddie Edwards & Moose
Rating: *** 1/2
AJPW Champion Carnival: Dylan James vs Yoshitatsu
Rating: *** 1/4
Raw US Championship: Jinder Mahal (c) vs Jeff Hardy
Rating: *** 1/4
MLW Fusion: Pentagon vs Rey Fenix
Rating: *** 1/4
Smackdown: Daniel Bryan & AJ Styles vs Rusev & Aiden English
Rating: ***
2. AJPW Champion Carnival: Zeus vs Naomichi Marufuji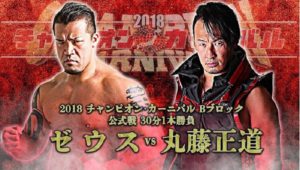 Zeus needs this victory to stay alive in the Carnival, and Marufuji has been riding an undefeated wave.
Zeus comes out with long pants and a rally towel, which isn't his normal attire, so I'm not sure if there's a story there. But the match itself was exactly what you expect from two high tier wrestlers.
They feel each other out by a test of power, trading chops and just generally seeing what the others' pain threshold is. Zeus dominates most of this match, even though Marufuji gets in everything from the Kawada kicks to his corner blitz. Both men get their finishers countered or slowed down a few times, so you are sucked in since either man has the prowess to win this.
Just when Marufuji gets some momentum, and looks to end it with the Shiranui, Zeus counters it with his signature Jackhammer and gets back on the winning track. Personally, this is my favorite match of the Carnival so far.
Rating: **** 1/4
1. Impact Redemption World Championship Triple Threat: Austin Aries (c) vs Fenix vs Pentagon Jr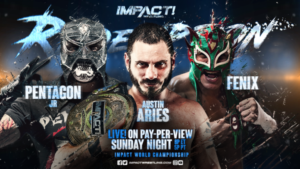 The thrown together main event because Alberto decided to no show during Mania weekend. It's also really a curious situation with Fenix and Pentagon being so visible to Americans within the last month. Both made their WrestleCircus debuts, MLW Fusion main event, ImpactvsLU special event and now Redemption.
Aries tried to take the fight to the brothers immediately, and we got a nice callback to the last triple threat, when Fenix and Pentagon went for the stereo superkicks, but Aries avoided it. After that, it was definitely a free for all. Pentagon had a lot of moments where he baited his little brother into moves, but Fenix had glimses of brillianc. He also had the same issue as other high fliers though, with the top rope. Fenix (and Aero Star in an earlier match) lost balance often, but Fenix is much smoother and made it look like an extended set up, opposed to an obvious botch.
From that point, we see Aries slowly gain momentum back, and keep each man in opposite corners, before they decide to team up. It's this point where the big brother tactics work wonders. Since it looks like Pentagon tells Fenix to pin him, then superkicks him. From that point Pentagon puts Fenix in a Gory Special and then also lifts Aries into a Package Piledriver, for an amazing combination move.
Pentagon then, breaks Aries' arm and hits his Pentagon Driver. AND NEW Impact Wrestling World Champion, Pentagon Jr! Even through the awkward spot with Fenix and the top rope, the match was hard hitting, had some call backs and showed a lot from all three men. Plus it's the first hiccup in Aries' "Belt Collector" gimmick, so that's a wrinkle we might not have been getting with Alberto.
Rating: **** 3/4
This is another hard choice, and even though this list contains my favorite Champion Carnival match, I'm gonna have to vote for, Austin Aries vs Pentagon Jr vs Fenix @ Redemption. With a bunch of fun twists, and numerous great matches, this triple threat was the cherry on top of the best Impact/TNA PPV in at least 5 years.
Last week should've been proof that your opinion matters. If you're reading this and you feel strongly one way or the other about the top 5, make your voice heard.
---
Always Use Your Head and visit the official Pro Wrestling Tees store for The Chairshot All t-shirt proceeds help support the advancement of your favorite hard-hitting wrestling website, The Chairshot!

---
AJPW Champion Carnival A Block Results & Review Part 4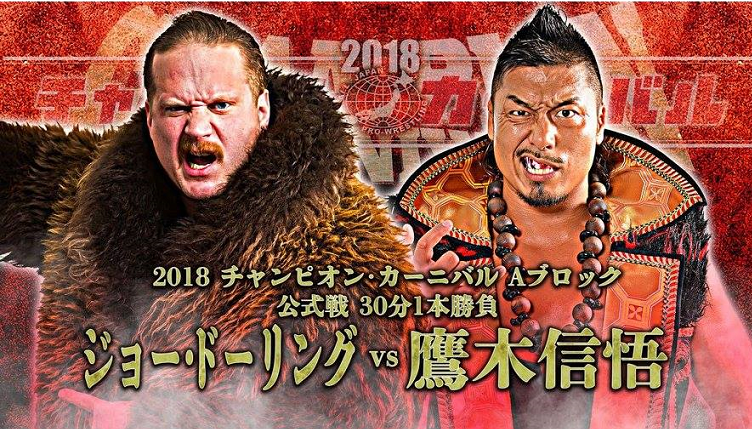 Welcome to Part 4 of our A Block coverage for the Champion Carnival. Before we begin, I wanted to inform you that Bodyguard starts competing again on the April 20th show.
However, he was scheduled to face Kento Miyahara on April 16th and since he was unable to compete, Kento received a BYE, meaning he has four wins and Bodyguard officially has four losses, which mathematically eliminates from winning. But, he could still take some wins to screw the scoreboard. Now that we got that out of the way, let's…dive right in.
4/16/2018
Champion Carnival 2018 Block A Match
Naoya Nomura vs. Shuji Ishikawa
Review: We get Shuji Ishikawa back in the race as he looks to keep his vow by not losing another match going forward, so let's see if he keeps his promise when he faces Naoya next. The beginning in the match is a bit humorous to me and even Shuji attempted to murder Naoya by taking him over to the stage from the outside and to Powerbomb him, but that fails and just gets pushed off basically. Shuji would just mostly control the majority of the match as the crowd tries to get behind Naoya to help him overcome this monster of a man. Naoya would come close a couple of times and even kicked out of the Fire Thunder, but he would fail as Shuji would still get the win with his Powerbomb called Splash Mountain, giving himself another win in his name.
Recommended: The match was average at best, so up to you if you wanted to watch it.
4/18/2018
Champion Carnival 2018 Block A Match
Ryoji Sai vs. Yuji Hino
Review: Hino right now has four wins in his name and is still undefeated as he goes into this match with a lot of confidence after defeating former Triple Crown Champions and some of the best in the Japanese scene, but now we need to see if our Asia Heavyweight Champion can try and stop his momentum and finally get a win in his name after losing his first two matches. Soon as the match starts, you can see Hino being a little too overconfident in his match with Ryoji even though they do go back and forth a few times, but you can tell Hino wasn't trying as much since he knew he was gonna win the match and has a chip on his shoulder for sure since he's been on a role since the Carnival started.
The match though was solid enough to get by as Hino and Ryoji still performed very well for themselves, and were able to provide a story for Hino and his progression in the tournament. Around near the ten minute mark, Hino attempts to go for the FUCKING BOMB to secure himself a possible final spot in A Block, but Ryoji would counter it into a roll-up and would get the surprise win, ending his undefeated streak! The crowd reaction may have felt a bit anti-climatic, but it was still an awesome spot and a huge win for Ryoji here to give him that much needed momentum.
Recommended: Fun match, worth at least one view.
4/20/2018
Champion Carnival 2018 Block A Match
Naoya Nomura vs. Ryoji Sai
Review: Both Naoya and Ryoji are back at it again and this time they'll be fighting each other as Naoya needs to win this match here or he will also be mathematically eliminated like how The Bodyguard is, while Ryoji would also be affected in the standings if he loses this match as well, so both of them really need the win here, but one of them is gonna have to lose. The two would work well in the beginning and both had enough offense in the bout to make each other look strong throughout the match. Naoya was explosive near the end of the bout as he would hit his Rolling Spear that would lead to a pinfall, but Ryoji would kick out at 2.5, but Naoya would attempt to pin him again after hitting a top rope Splash, but it still wasn't enough to take out the Asia Heavyweight Champion here. Before Naoya would attempt a second splash, Ryoji would get up in time to hit a Superplex, work on him a little bit before he hits his Arakawa Tekkyo to give himself his second win, leaving Naoya mathematically eliminated from the tournament.
Recommended: Fun solid match, give it a look.
Champion Carnival 2018 Block A Match
Joe Doering vs. Shingo Tagaki
Review: We get both Shingo and Joe competing this time in the tournament, which means that Shingo still has three matches left and could be enough for him to secure a spot in the finals if things work out in his favor near the end of it, but somebody has to lose first to get the slight advantage over the other. Before the bell has a chance to ring, Shingo would start to assault Joe right away to give himself a slight advantage over the Gaijin giant here, but it would be short lived as Joe would recover enough to strike back at him and his strikes are slightly better that I haven't yelled at my screen right away. Joe would showcase more of his power outside of his striking and you can see why the guy is so powerful and how he presents himself in his matches. Matches like these show why Shingo is considered one of the best since he has been one of the MVP's on A Block for me so far and I do still believe he might win to go to the finals or at least come close, but it all depends on how they book it here. Shingo would start to hit his Pumping Bomber and Last Falconry, but Joe would kick out of it and hit a Diving Body Press before he puts Shingo away with the Revolution Bomb, giving Joe his third win in the tournament and Shingo's second lost in a solid match.
Recommended: I really enjoyed the match and Shingo gets another match on the list for top A Block matches.
Champion Carnival 2018 Block A Match
Yuji Hino vs. The Bodyguard
Review: With Yuji Hino suffering his first loss in the tournament, he would need to defeat Bodyguard here to not only give his confidence back, but to also secure his spot on the top still since he only has one match left after this one and that is against Kento Miyahara, and Kento still has to fight Joe before he gets his match with Hino, so the outcome of the match here could help decide what the last couple of days could lead up to for the finals as the rest look like they might have a chance, except Bodyguard and Naoya who are mathematically eliminated from the tournament. Good to see that Bodyguard is back in action despite missing one match in the tournament due to the injury and I really wanted to see him and Kento fight again too, but nothing to do about it now except for Bodyguard to try and get a win to hurt Hino's momentum a little bit more. The match was hard hitting as they both played to their powerhouse strength mixed in with their wrestling, and Hino still has that chip on his shoulder despite losing his first match at the previous show. but he attempts to fix that mistake when he goes for the FUCKING BOMB on Bodyguard, but he would fall off of him and hits a Lariat to get the unsuspecting win over Hino!
I didn't expect Bodyguard to get the pinfall on Yuji, but now it will eventually start to get Hino annoyed due to losing two matches in a row and he only has one left, which hurt his chances to advance to the finals unless Kento could somehow lose to Joe Doering and cause him and Hino to tie up again before our duel.
Recommended: Match was alright when it starts, but the ending was average
Overall: While not as good as the ones I did in the previous article, it was still fun for what it was as the whole card was solid up and down as we have a couple of days left for A Block to see who will come out on top, and we have all but two of them slightly having a chance to win as well.
Favorite Match: Joe Doering vs. Shingo Tagaki
Least Favorite Match: Yuji Hino vs. The Bodyguard
Score: 7/10
Current Standings:
Kento Miyahara (4-1) (8 Points)
Yuji Hino (4-2) (8 Points)
Joe Doering (3-2) (6 Points)
Shingo Tagaki (2-2) (4 Points)
Shuji Ishikawa (2-2) (4 Points)
Ryoji Sai (2-2) (4 Points)
Naoya Nomura (1-4) (2 Points)
The Bodyguard (1-4) (2 Points)
---
Always Use Your Head and visit the official Pro Wrestling Tees store for The Chairshot All t-shirt proceeds help support the advancement of your favorite hard-hitting wrestling website, The Chairshot!

---