Top 5: Matches Of The Week (Ending 2/4/18)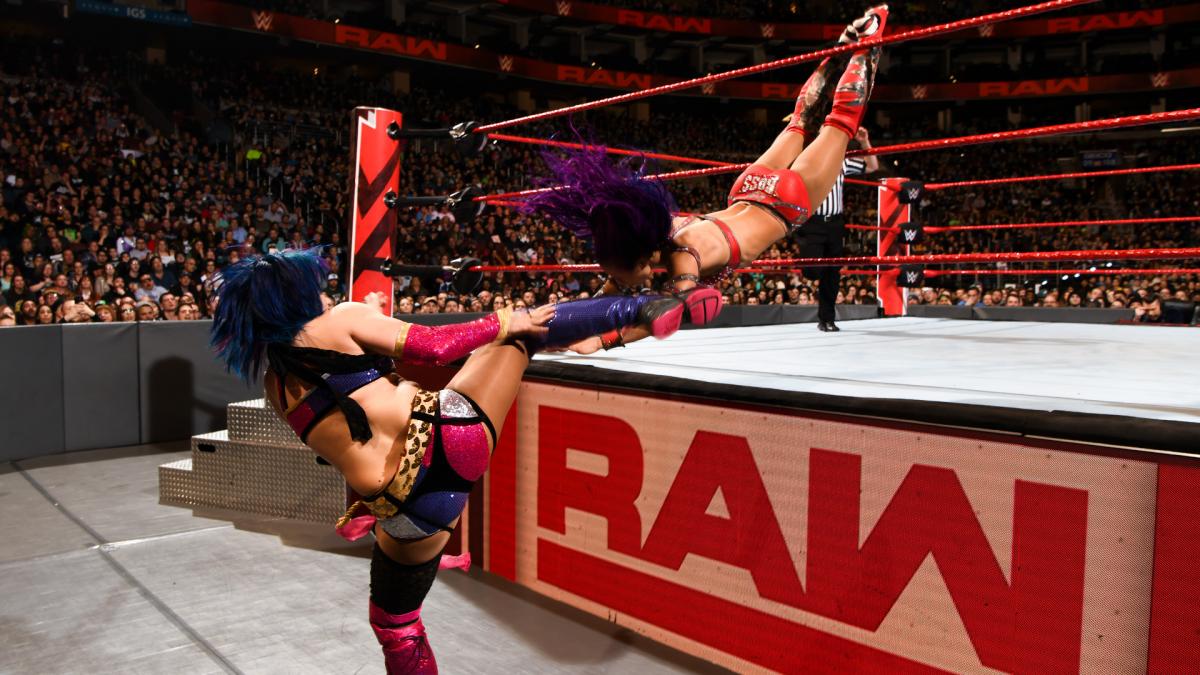 Oh ya, I have an article to write! Even though I wasn't personally invested in the Super Bowl, the game ending up being great. Who woulda thunk that the Eagles would pull off the upset?
Anyway, not the point, it's a wrestling article! Last week's match of the week went to…Andrade Almas vs Johnny Gargano, to no one's surprise. Now since more of this week was in February, this is the official start of the February pool. So that means this week will be two votes, Match of January, and Match of the Week.
January Pool:
Wrestle Kingdom 12: Chris Jericho vs Kenny Omega
NXT: Kyle O'Reilly & Bobby Fish vs Roderick Strong & Aleister Black
NWA: Tim Storm vs Jocephus
NXT Takeover: Andrade 'Cien' Almas vs Johnny Gargano
The January pool has 2 obvious favorites, so it should be interesting which way it goes. So with that, let's see what leads off February:
5. Impact: Moose & Johnny Impact vs EC3 & Alberto El Patron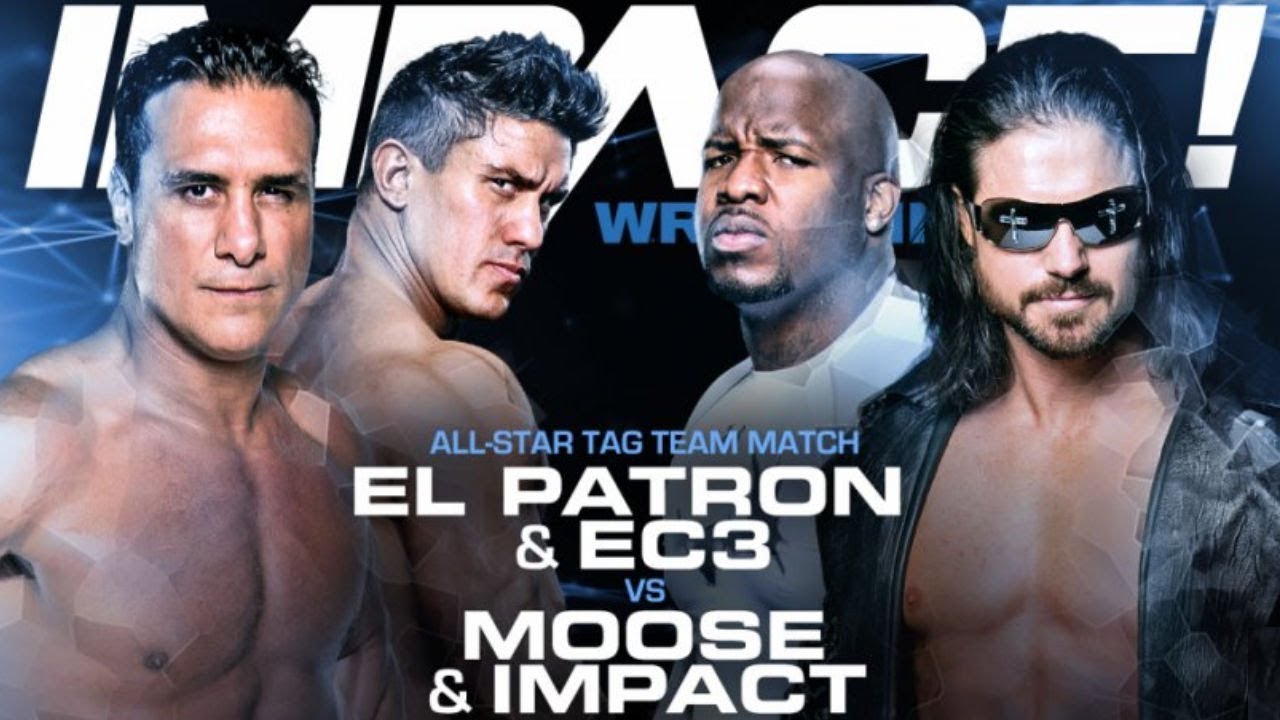 Billed as an All-Star Tag Match, it's the fabled main event faces vs main event heels for a feud filler match.
The match was filled with all four competitors' signature moves, a lot of well paced, hard hitting action. My highlight of the match is the fact that Johnny hit his Starship Pain perfectly, FINALLY, he only hits it well about 20% of the time, but this was perfect…and it wasn't the finish.
Good brawling, good spots and Moose gets the pinfall on Del Rio after a surprise discus lariat. So you can only assume that there will be some multi-man match (I haven't read spoilers) since Drake no longer has the Heavyweight Title, so that means all participants in this match are available for an opportunity.
Rating: *** 1/4 (Gold IV)
4. AJPW Yokohama Twilight Blues Special Triple Crown Championship Match: Joe Doering (c) vs Kai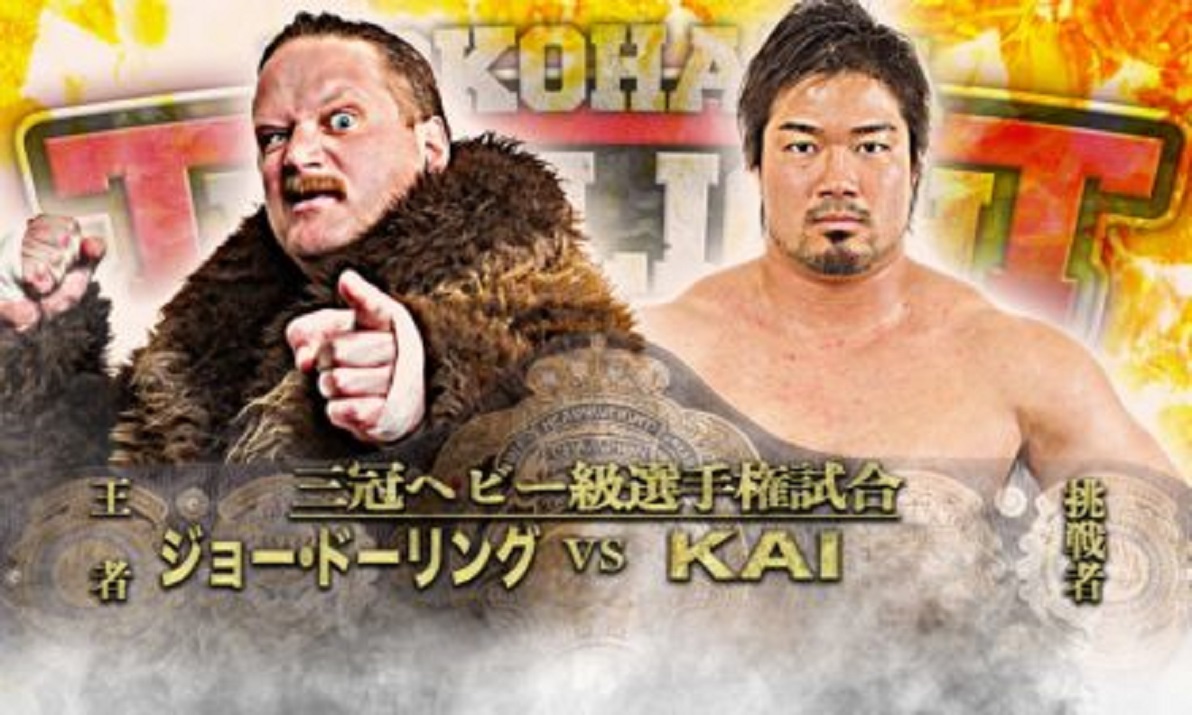 Doering's title reign has been weird from a western perspective. He's the big gaijin, who returned from a battle with cancer and built his way back up the ladder. But everyone he's faced aren't exactly top teir talent, since they've been enveloped in Tag storylines.
However, even with my less than glowing introduction, everyone Doering has faced, puts in good work. Kai had many good flurries even though he was at a large size disadvantage. There were a couple times it looked like he had a shot, and that's beautiful story telling. If you can ever make people buy into a lower card guy, upsetting the champion, that's what wrestling is about.
Doering wins on his second attempt for his spinning powerbomb, and then we see his next challenger. Kento Miyahara, the young Ace, looking to get his belt back. This match, will be a sight to behold. Regardless of who wins, a competitive match will do wonders for the main event scene.
Rating: *** 1/2 (Gold III)
3. Raw: Asuka vs Sasha Banks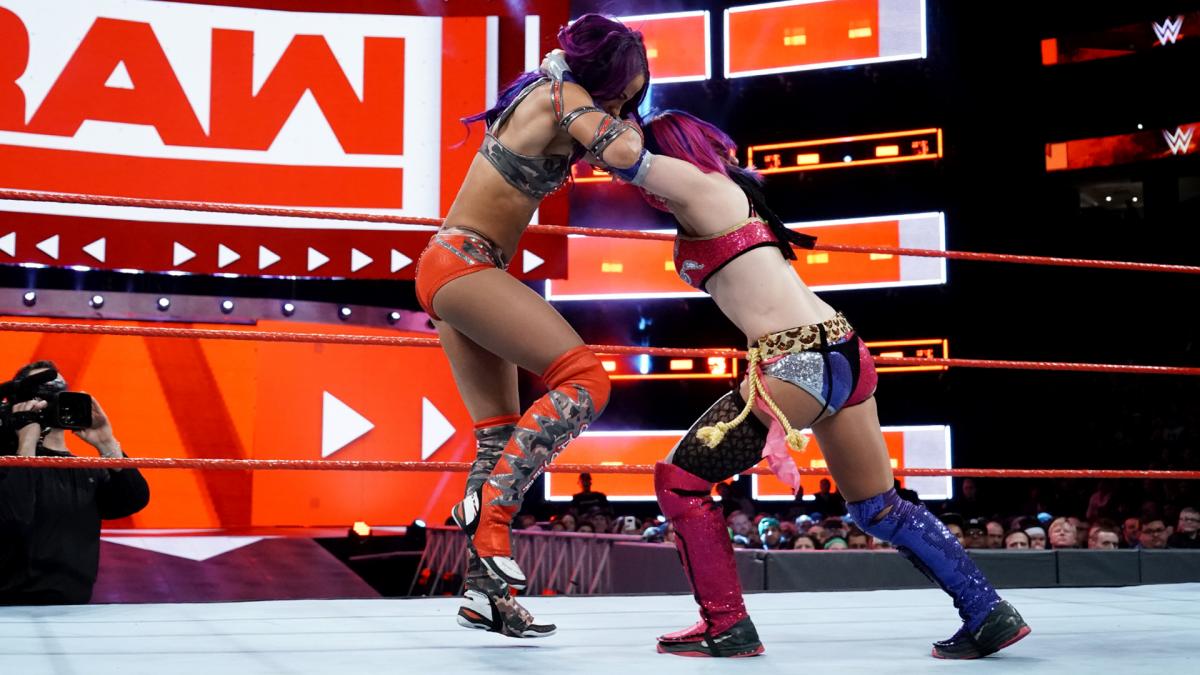 One of the most meme'd/gif'd matches of the last few years, and for all the wrong reasons.
Yes, even I brought up that Sasha needs to stop doing suicide dives before she kills herself, since this isn't the first time she's messed one up. Now, even with the botch, it still worked well and since Sasha didn't get seriously injured it added to the brutality of the match.
What we got was a top teir match, be it male or female, both women put on a clinic. This match can build a good Sasha story of turning heel since we saw a glimmer at Royal Rumble. If she starts cutting a few corners, she could see it as the edge needed to break Asuka's streak.
Anyone who says they wasted a WrestleMania match, doesn't realize that this match adds to a story, builds more heat between the two and will make a more engaging spectacle…whenver it happens.
Rating: **** (Platinum V)
Honorable Mentions:
Smackdown: Kofi Kingston vs Rusev vs Jinder Mahal vs Zack Ryder
Rating: *** (Gold V)
Raw Intercontinental Title Match: The Miz (c) vs Roman Reigns
Rating: *** (Gold V)
ROH: Matt Taven vs Cody
Rating: ** 3/4 (Silver I)
2. NXT UK Title Number 1 Contender Match: Roderick Strong vs Tyler Bate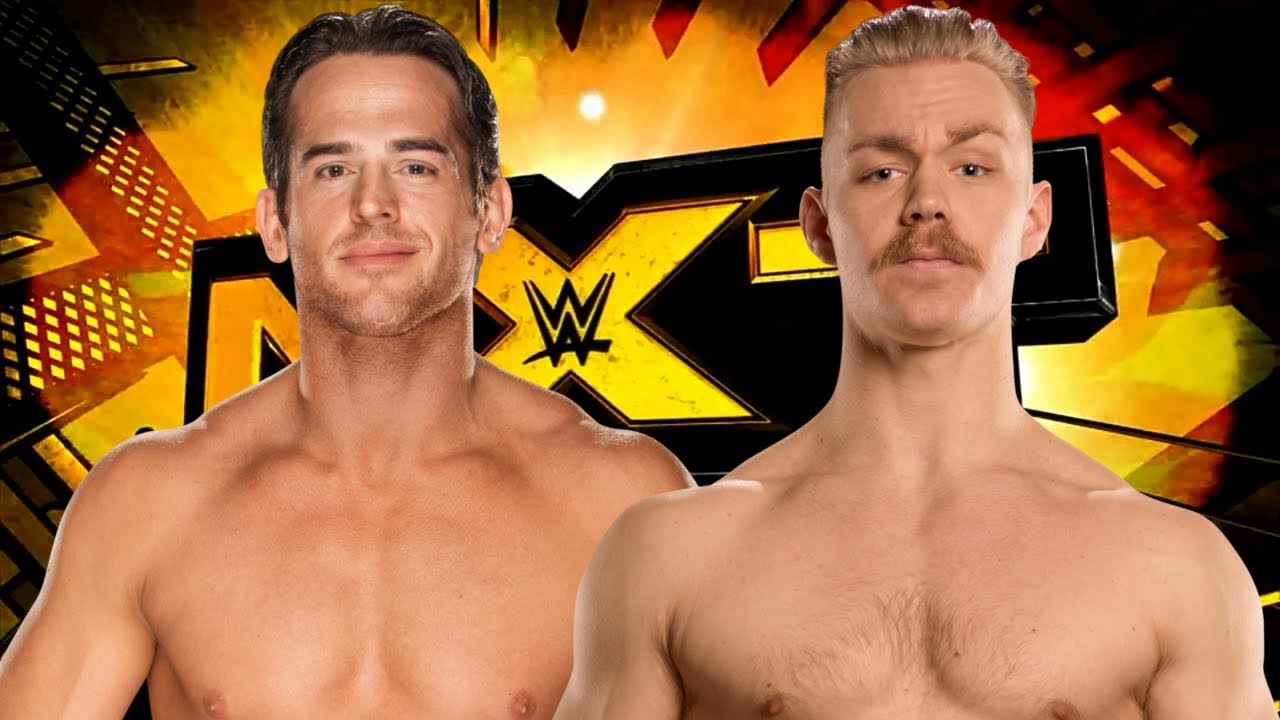 Both men are well known for quality matches, so this had a lot of hype leading in.
This was more of a chess match than a fight. Strong found a few interesting ways to catch Bate in back breakers, while Bate was trying to figure out ways to get his stuff in. That, could've been the difference between the two also. Bate stuck to his usual moveset, while Strong had a little more desperation in the way he was executing his gameplan.
His relentless focus on Bate's back (he is the Messiah of the back breaker, so yeah) played into things where it gave Strong the opening to his The End of Heartache and become the new number one contender for Pete Dunne's UK Championship.
Rating: **** (Platinum V)
1. AJPW Yokohama Twilight Blues Special World Tag Team Championship Match: Shuji Ishikawa & Suwama (c) vs Kento Miyahara & Yoshitatsu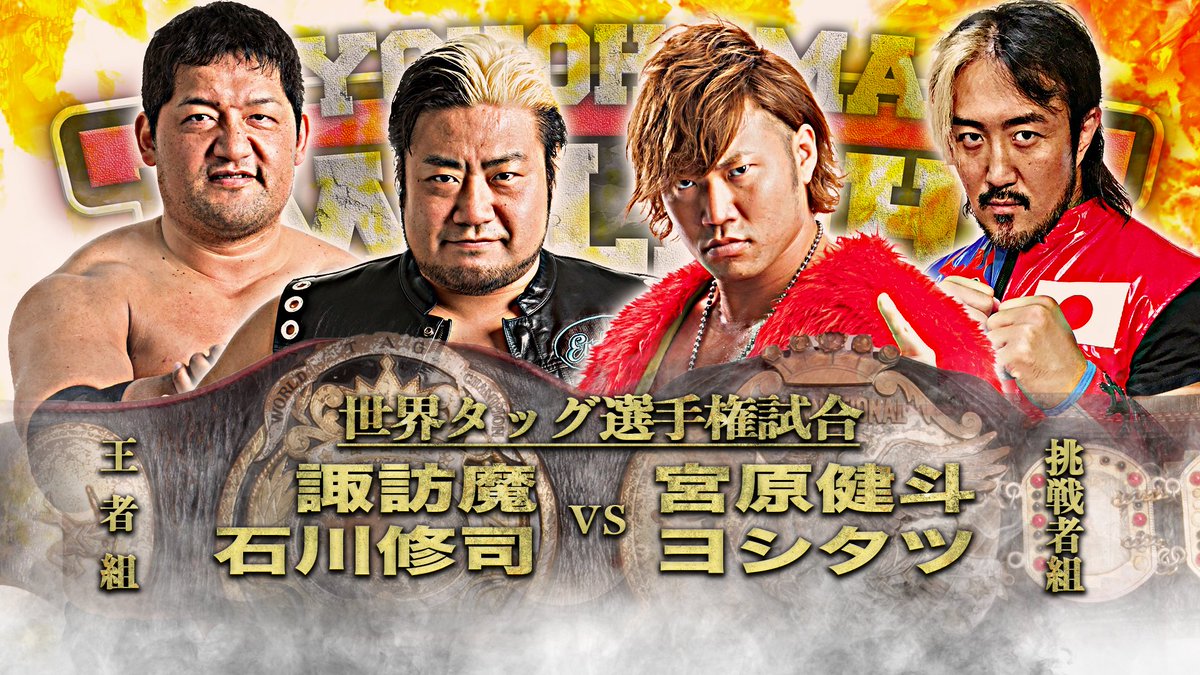 You've got a rematch of the semi-final from the last World's Strongest Tag League, as well as my highly rated match of the tournament ( the more things change, the more they stay the same).
This is one of those matches that's hard to summarize and best to watch. Everyone takes a few minutes to feel each other out, Yoshitatsu goes out of his way to demand Suwama square up with him. Speaking of him, since September, Yoshi has really tried to fix his broken image. He constantly tries to challenge the top talent, and it's finally paying off. Even though Miyahara picked up the win with his Shutdown Suplex Hold, Yoshi held his own.
So not only are Miyahara and Yoshitatsu the new Tag Team champions, Miyahara is challenging for the Triple Crown and Yoshitatsu it finally starting to look like he belongs. All in all I'd call that a successful night.
Rating: **** 1/4 (Platinum IV)
This is another one of those weeks where I'm pretty sure there is an overall favorite match. So due to that fact, I'm going to place my vote for, Violence Giant vs Miyahara and Yoshitatsu @ AJPW Twilight Blues Special, best match of the week, and NXT will get plenty of support from everyone else. As for the month, I'll go with Almas vs Gargano, as the match of January. 
So remember, reply to the article on Twitter or Facebook, or e-mail me at Andrewbalaz@thechairshot.com with votes, opinions, general disdain, it's all good. Until next time, try not to get trampled by "celebrating" Eagles fans.
NXT Minus 6: Moving Forward
What does the next era of NXT hold?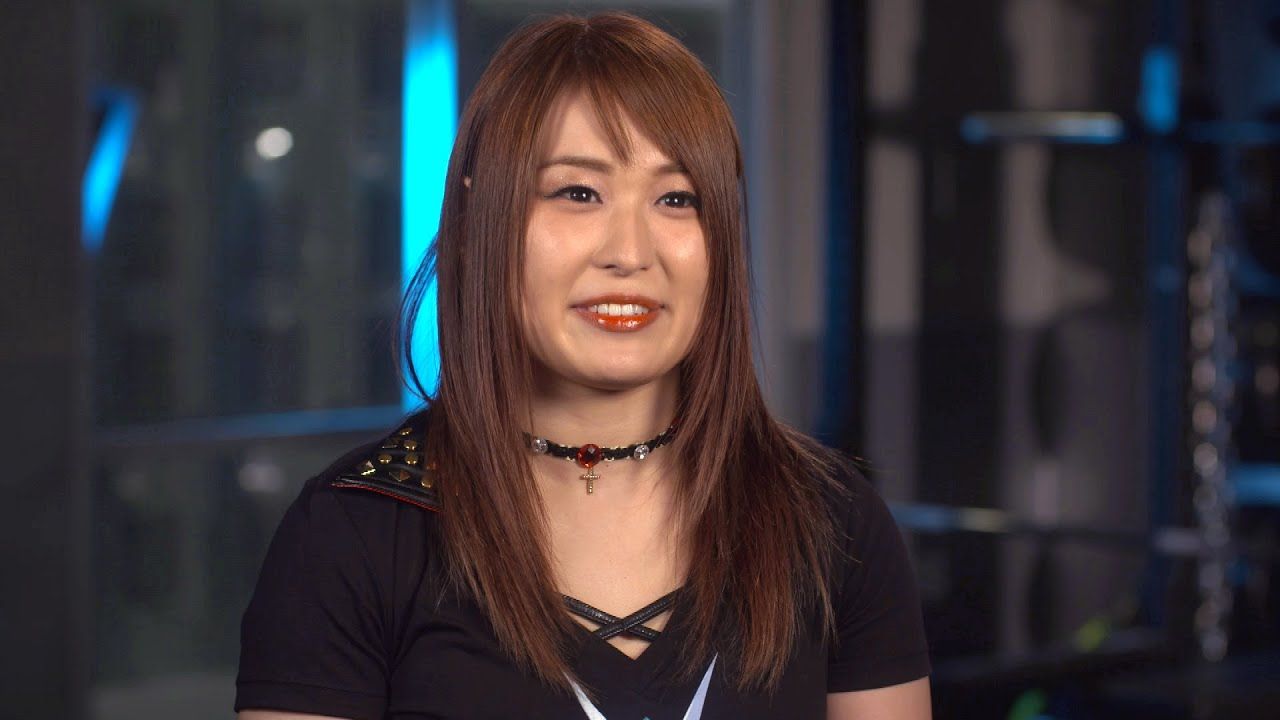 It's WWE NXT: We're moving on. We're not bitter. We're happy with what we have.
6. The WWE reeeeeally loves to screw with us. They spend weeks dumping on NXT then kick off a show with a 4.7 star banger?!?!?! Buddy Murphy is a big league striker. He packs a punch far above his weight class. Meanwhile, Velveteen Dream steals another victory. I like where they're going with him. Shades of the Ultimate Opportunist. Living on the Edge of a Dream?
5. "Charlie Brown finally kicked the football." Oh Mauro, sometimes you are just too good.
4. Dominik Dijakovic is in desperate need of a save. I have no idea what that promo was. Ancient Wicca prayer? Medieval magnet poetry? He is world class in ring and absolutely floundering on the mic. He's so bad, it would be an upgrade if Io Shirai was his manager.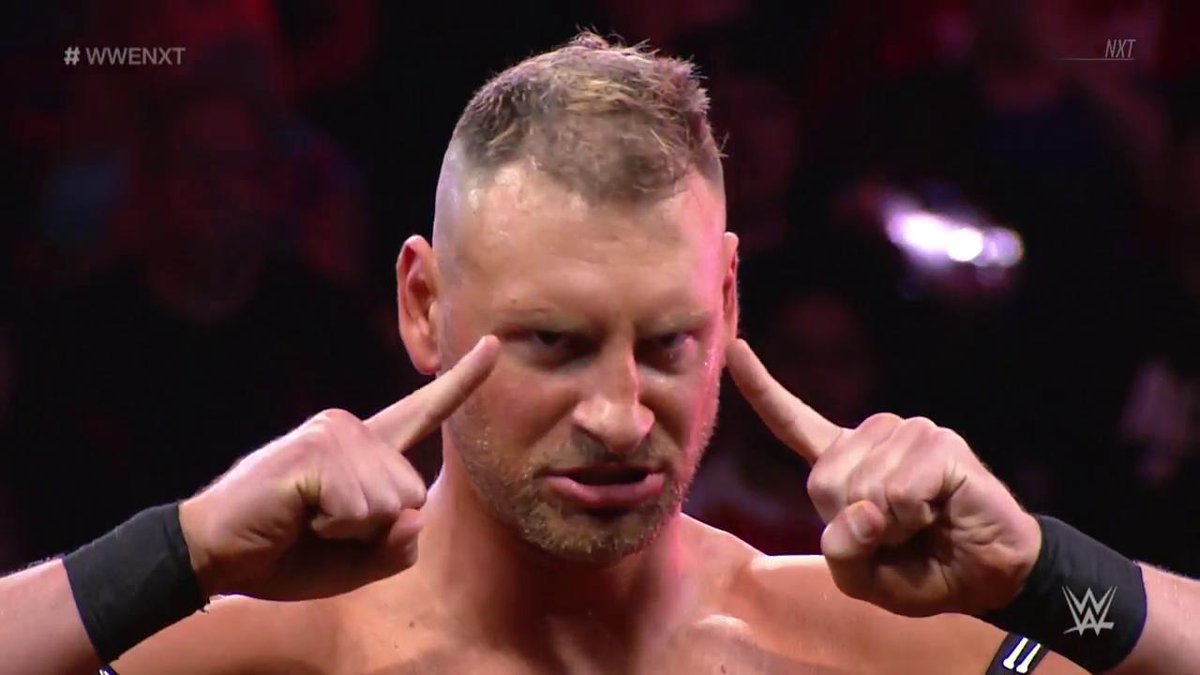 3. Speaking of promos, Johnny Champion adds another layer to his story. Johnny Smartass absolutely crushed Adam Cole on the mic. I know they said 2-out-of-3 would be definitive, but if we get Johnny Gargano-Adam Cole part 2 in HIAC or falls count anywhere, I'd find it in my heart to forgive them.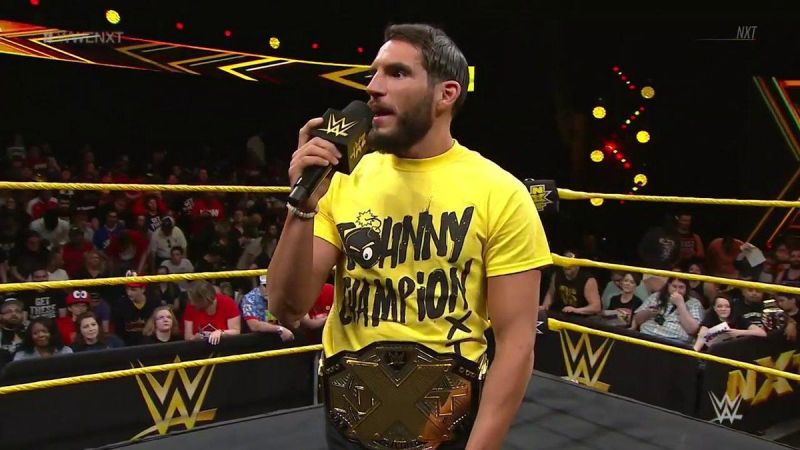 2. Shayna Baszler watches Dark Side of the Ring. She thinks it's a comedy. She is PURE EVIL. She is as pure of a heel as there is. She is the anti-Ricky Steamboat.
1. I'm trying to overlook how poorly WWE handled Kairi Sane's last NXT match. Instead, I am focusing on how much it adds to the inevitable Baszler-Io Shirai matchup. Shirai has improved in ring every time out, but she's still anime nicey nice. It will be exciting to see her turn up the emotion and intensity and really look to hurt Baszler as payback for her best friend. This one could steal the show at the next Takeover.
That's right…I said it.        


Mcleod: Will We Ever Get The Lee vs. Dijakovic Rematch?
Will we ever see the anticipated rematch?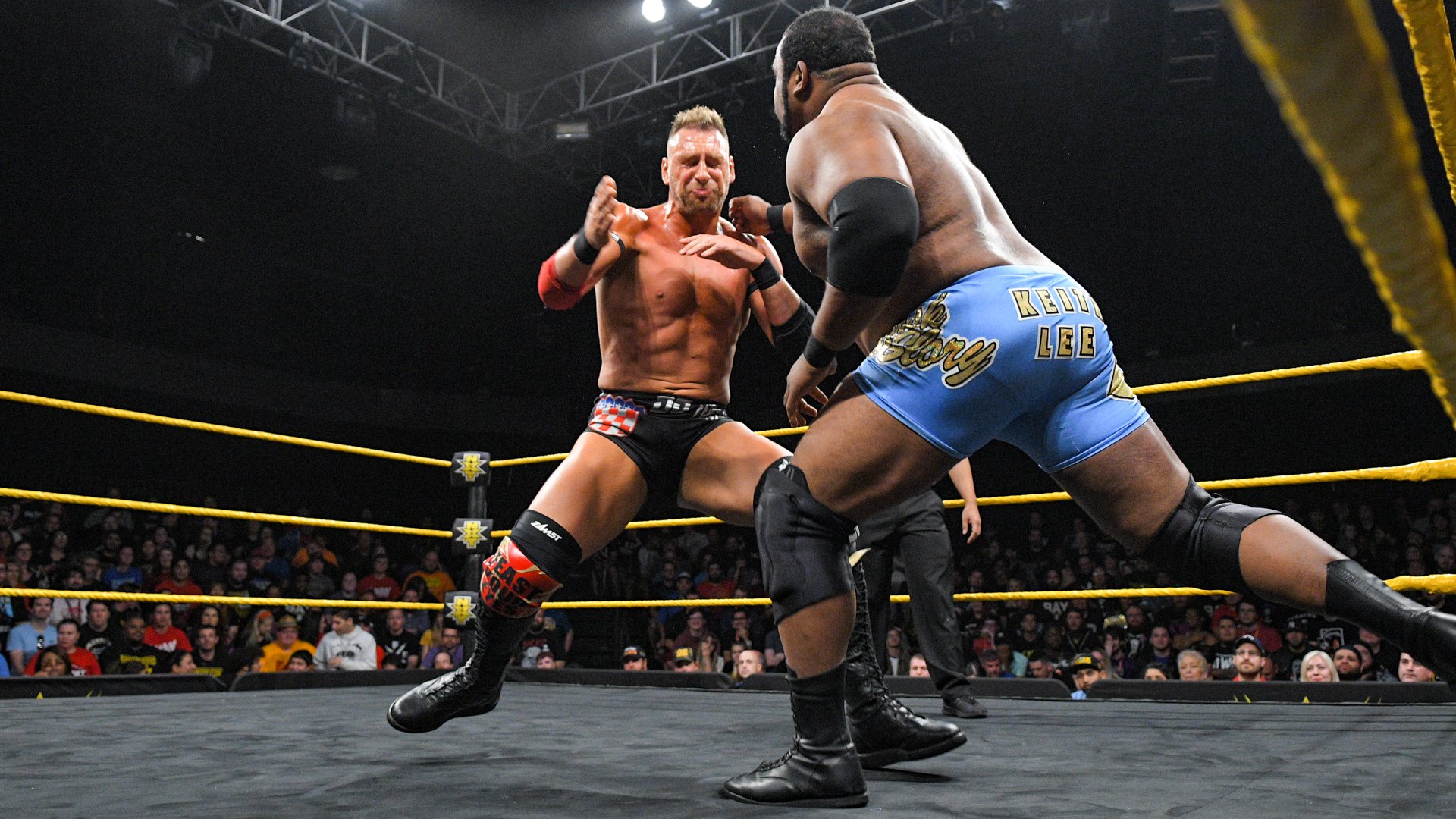 Keith Lee and Dominik Dijakovic tore the house down in their first WWE NXT encounter, and Scott Mcleod is eagerly awaiting the rematch–just like the rest of us!
Cast your minds back several weeks when we saw a short but physically impressive match between Keith Lee & Dominik Dijakovic. We saw Lee get monkey flipped only to land on his feet and Dijakovic hit a corkscrew plancha to the outside. The match unfortunately ended in a double count out but we were lead to believe this wasn't over as they continue to brawl while refs try to pull them apart.
They were scheduled to face off on the episode where the 5 way to face Gargano took place and that was the focus of that episode. A week or so later Lee said they would settle their differences in two weeks time.Two weeks should have this week but Lee was nowhere to be seen. Dijakovic came out and beat an enhancement in record time before declaring his intentions to challenge for the North American Championship. Judging from this week it looks like they're feud is done which is just a shame.
They teased us with what could be with that match several weeks ago. Two guys who have the size but can pull out incredible displays of athleticism. Put that on a takeover give them around 10 minutes between two title matches and they would tear the house down. It would be a shame to not see this match at least one more time in NXT. If a few weeks ago didn't convince you then check out their match from the PWG Battle of Los Angeles 2017 which was rated 5 stars.
It would be something different to everything else on the card. If Dijakovic is set to challenge Velveteen Dream can we not not add Lee and make it a triple threat. Think of how good Dijakovic vs Lee was and add the Dream. Don't tell me you don't want to see that on a Takeover. They could have a good build as well. You have the charisma of Lee & Dream along with the intensity of Dijakovic. I need to see that now.