Top 5: Matches Of The Week (Ending 2/4/18)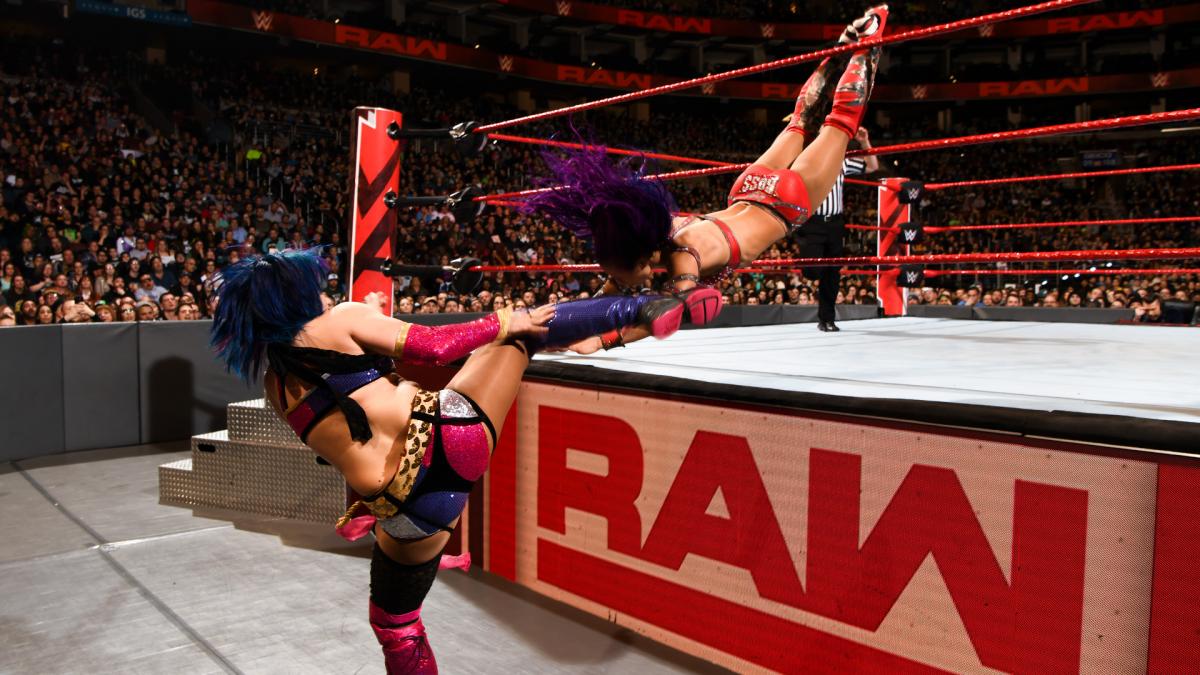 Oh ya, I have an article to write! Even though I wasn't personally invested in the Super Bowl, the game ending up being great. Who woulda thunk that the Eagles would pull off the upset?
Anyway, not the point, it's a wrestling article! Last week's match of the week went to…Andrade Almas vs Johnny Gargano, to no one's surprise. Now since more of this week was in February, this is the official start of the February pool. So that means this week will be two votes, Match of January, and Match of the Week.
January Pool:
Wrestle Kingdom 12: Chris Jericho vs Kenny Omega
NXT: Kyle O'Reilly & Bobby Fish vs Roderick Strong & Aleister Black
NWA: Tim Storm vs Jocephus
NXT Takeover: Andrade 'Cien' Almas vs Johnny Gargano
The January pool has 2 obvious favorites, so it should be interesting which way it goes. So with that, let's see what leads off February:
5. Impact: Moose & Johnny Impact vs EC3 & Alberto El Patron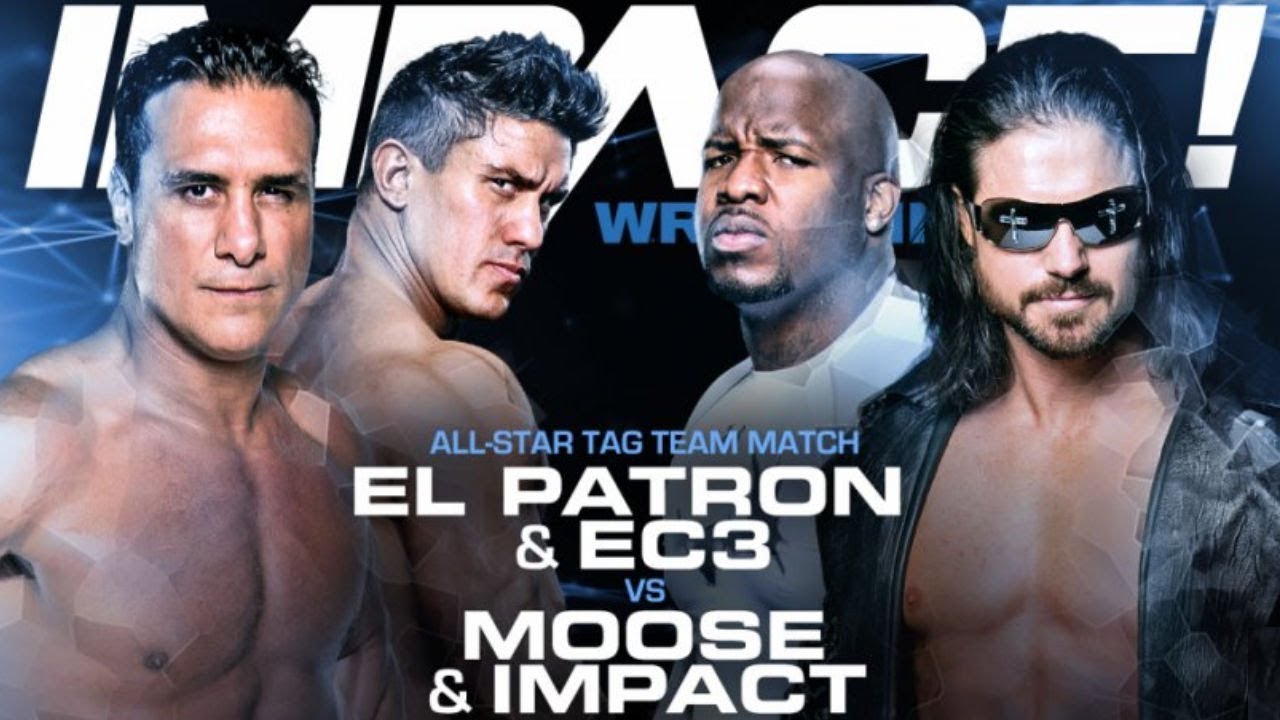 Billed as an All-Star Tag Match, it's the fabled main event faces vs main event heels for a feud filler match.
The match was filled with all four competitors' signature moves, a lot of well paced, hard hitting action. My highlight of the match is the fact that Johnny hit his Starship Pain perfectly, FINALLY, he only hits it well about 20% of the time, but this was perfect…and it wasn't the finish.
Good brawling, good spots and Moose gets the pinfall on Del Rio after a surprise discus lariat. So you can only assume that there will be some multi-man match (I haven't read spoilers) since Drake no longer has the Heavyweight Title, so that means all participants in this match are available for an opportunity.
Rating: *** 1/4 (Gold IV)
4. AJPW Yokohama Twilight Blues Special Triple Crown Championship Match: Joe Doering (c) vs Kai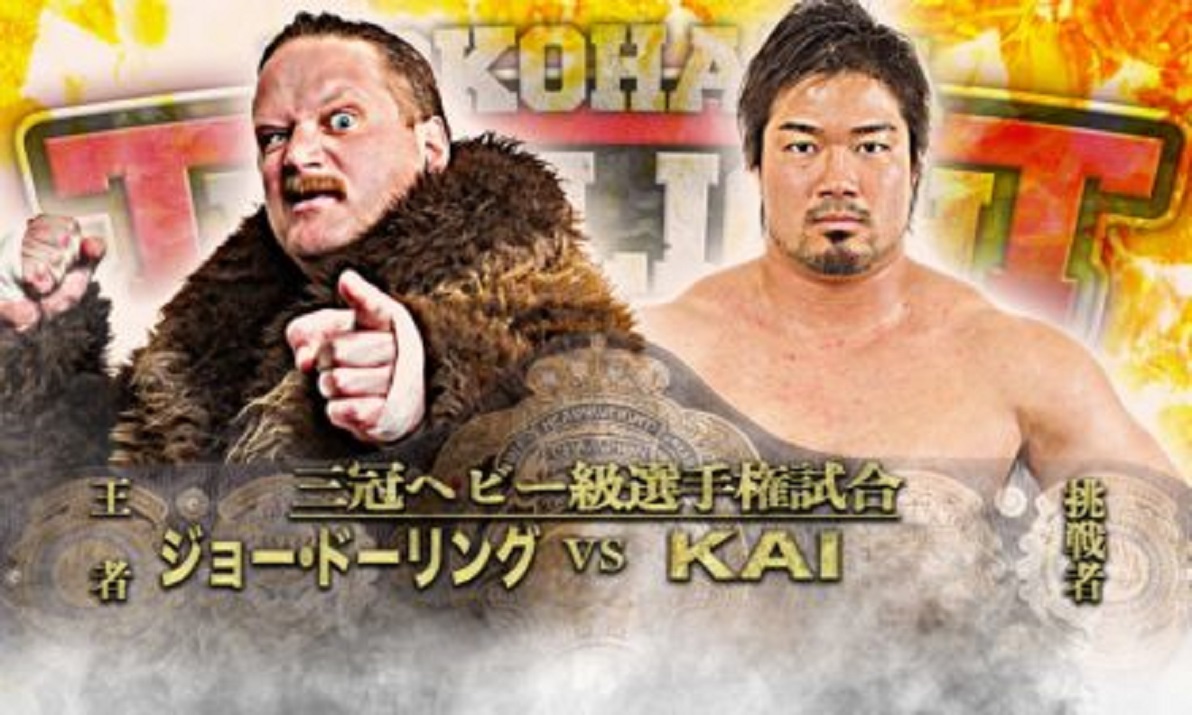 Doering's title reign has been weird from a western perspective. He's the big gaijin, who returned from a battle with cancer and built his way back up the ladder. But everyone he's faced aren't exactly top teir talent, since they've been enveloped in Tag storylines.
However, even with my less than glowing introduction, everyone Doering has faced, puts in good work. Kai had many good flurries even though he was at a large size disadvantage. There were a couple times it looked like he had a shot, and that's beautiful story telling. If you can ever make people buy into a lower card guy, upsetting the champion, that's what wrestling is about.
Doering wins on his second attempt for his spinning powerbomb, and then we see his next challenger. Kento Miyahara, the young Ace, looking to get his belt back. This match, will be a sight to behold. Regardless of who wins, a competitive match will do wonders for the main event scene.
Rating: *** 1/2 (Gold III)
3. Raw: Asuka vs Sasha Banks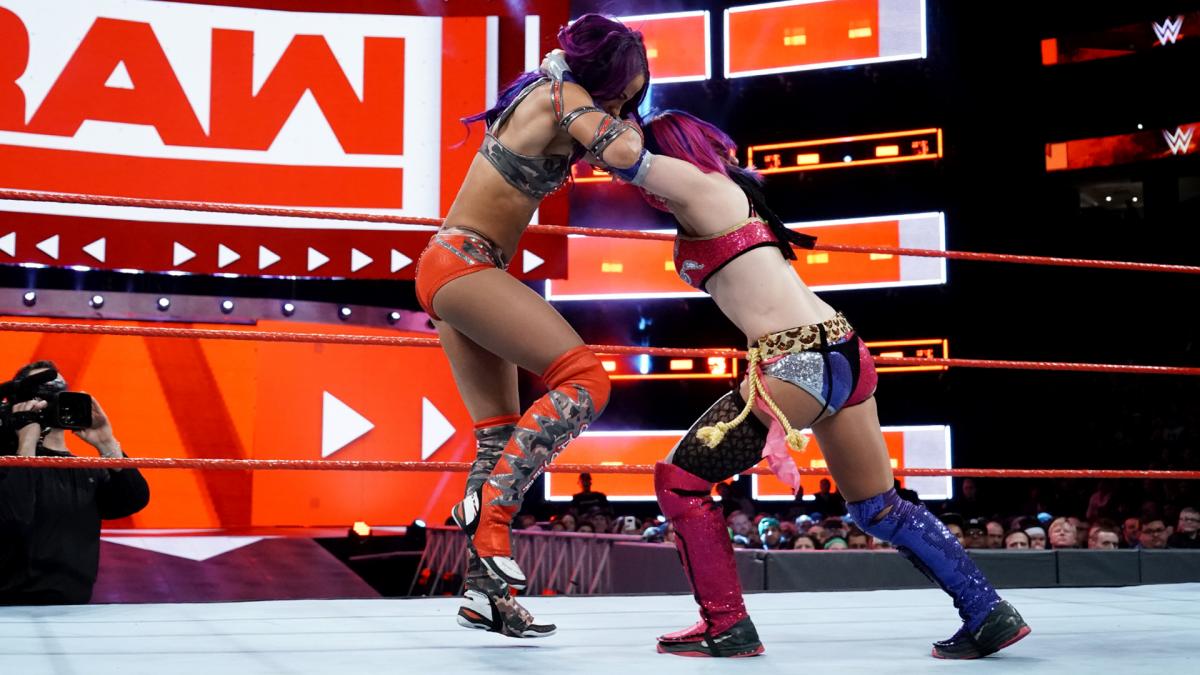 One of the most meme'd/gif'd matches of the last few years, and for all the wrong reasons.
Yes, even I brought up that Sasha needs to stop doing suicide dives before she kills herself, since this isn't the first time she's messed one up. Now, even with the botch, it still worked well and since Sasha didn't get seriously injured it added to the brutality of the match.
What we got was a top teir match, be it male or female, both women put on a clinic. This match can build a good Sasha story of turning heel since we saw a glimmer at Royal Rumble. If she starts cutting a few corners, she could see it as the edge needed to break Asuka's streak.
Anyone who says they wasted a WrestleMania match, doesn't realize that this match adds to a story, builds more heat between the two and will make a more engaging spectacle…whenver it happens.
Rating: **** (Platinum V)
Honorable Mentions:
Smackdown: Kofi Kingston vs Rusev vs Jinder Mahal vs Zack Ryder
Rating: *** (Gold V)
Raw Intercontinental Title Match: The Miz (c) vs Roman Reigns
Rating: *** (Gold V)
ROH: Matt Taven vs Cody
Rating: ** 3/4 (Silver I)
2. NXT UK Title Number 1 Contender Match: Roderick Strong vs Tyler Bate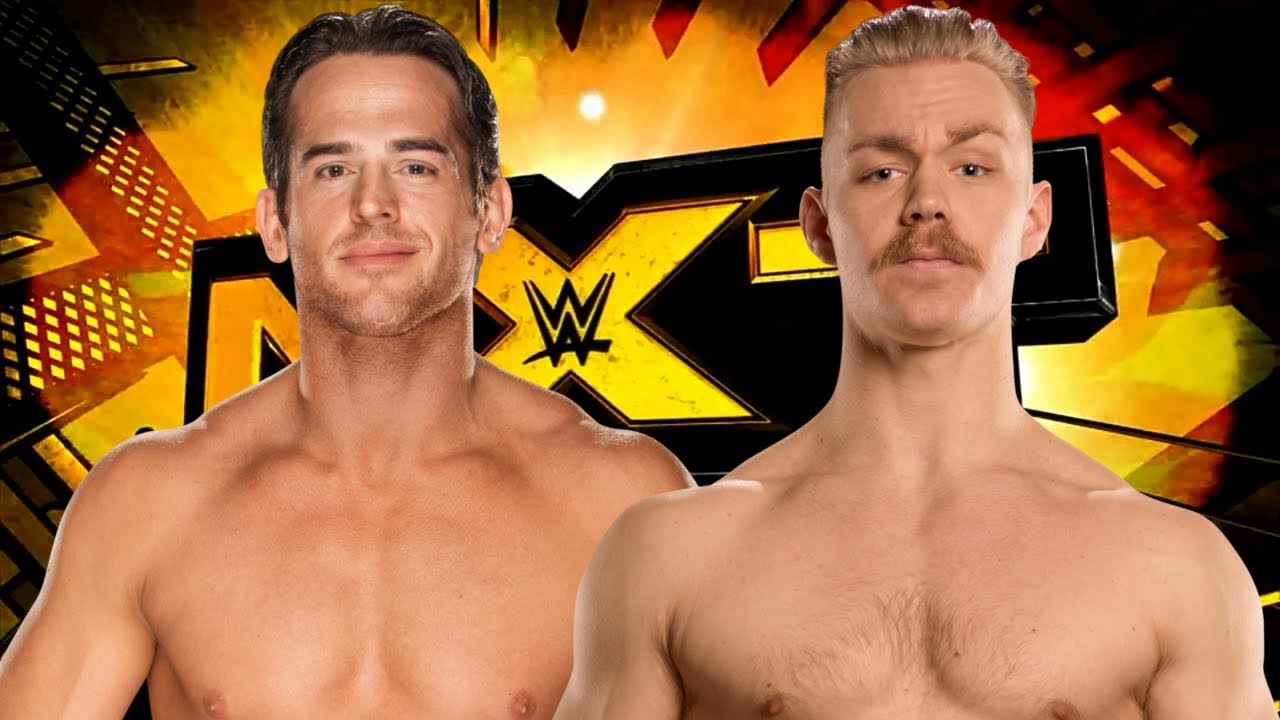 Both men are well known for quality matches, so this had a lot of hype leading in.
This was more of a chess match than a fight. Strong found a few interesting ways to catch Bate in back breakers, while Bate was trying to figure out ways to get his stuff in. That, could've been the difference between the two also. Bate stuck to his usual moveset, while Strong had a little more desperation in the way he was executing his gameplan.
His relentless focus on Bate's back (he is the Messiah of the back breaker, so yeah) played into things where it gave Strong the opening to his The End of Heartache and become the new number one contender for Pete Dunne's UK Championship.
Rating: **** (Platinum V)
1. AJPW Yokohama Twilight Blues Special World Tag Team Championship Match: Shuji Ishikawa & Suwama (c) vs Kento Miyahara & Yoshitatsu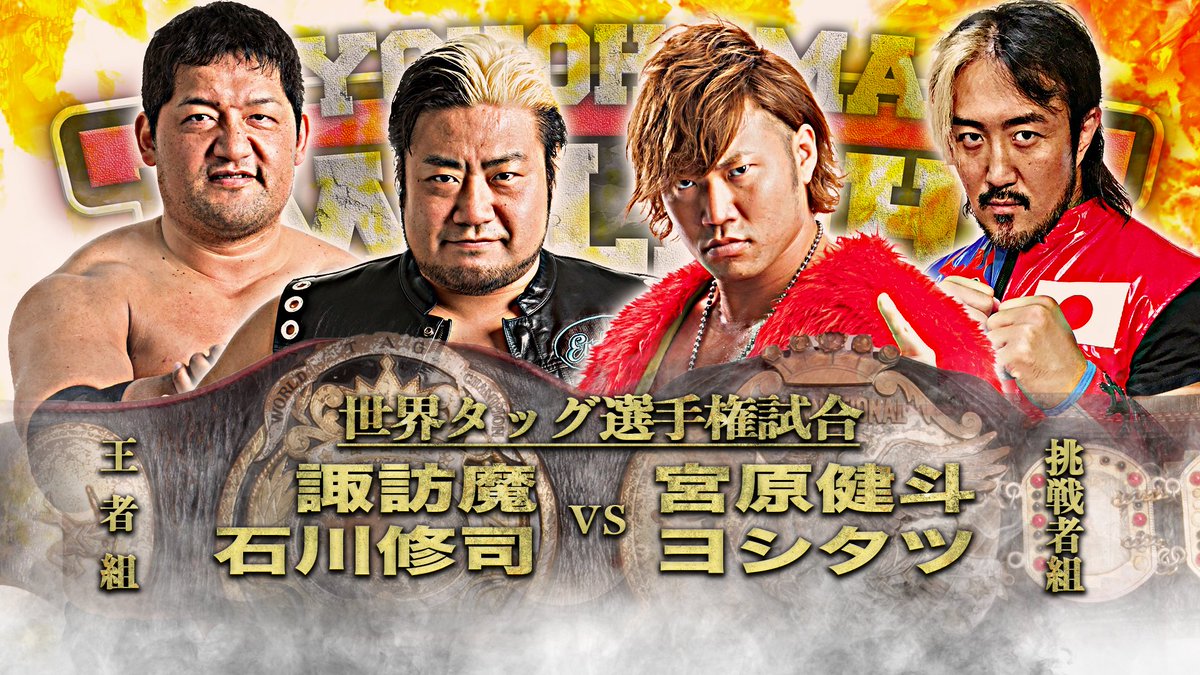 You've got a rematch of the semi-final from the last World's Strongest Tag League, as well as my highly rated match of the tournament ( the more things change, the more they stay the same).
This is one of those matches that's hard to summarize and best to watch. Everyone takes a few minutes to feel each other out, Yoshitatsu goes out of his way to demand Suwama square up with him. Speaking of him, since September, Yoshi has really tried to fix his broken image. He constantly tries to challenge the top talent, and it's finally paying off. Even though Miyahara picked up the win with his Shutdown Suplex Hold, Yoshi held his own.
So not only are Miyahara and Yoshitatsu the new Tag Team champions, Miyahara is challenging for the Triple Crown and Yoshitatsu it finally starting to look like he belongs. All in all I'd call that a successful night.
Rating: **** 1/4 (Platinum IV)
This is another one of those weeks where I'm pretty sure there is an overall favorite match. So due to that fact, I'm going to place my vote for, Violence Giant vs Miyahara and Yoshitatsu @ AJPW Twilight Blues Special, best match of the week, and NXT will get plenty of support from everyone else. As for the month, I'll go with Almas vs Gargano, as the match of January. 
So remember, reply to the article on Twitter or Facebook, or e-mail me at Andrewbalaz@thechairshot.com with votes, opinions, general disdain, it's all good. Until next time, try not to get trampled by "celebrating" Eagles fans.
The Good, Bad and Ugly: WWE Survivor Series 2018 Pre-Show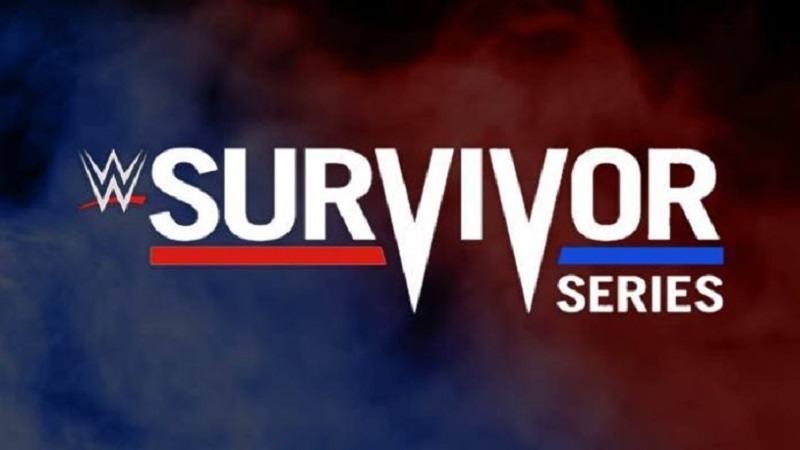 WWE Survivor Series (2018 style) is upon us, and that means Bobby is in to give you the Good, the Bad, and definitely the Ugly as we head into Staples Center!
One of my very favorite events.  A mainstay and vital time of year around Thanksgiving.  Oh how I miss the old school random tag matches.  The late 80's early 90's Survivor Series are a frequent watch on my WWE Network account.   It represents an original major show for the WWE, and usually involves some twist and turns. Of course this is the second year with the Raw vs Smackdown format. However the twist and turns happened a lot during the weekly Raw and SmackDown already but anything can happen in the WWE right?
The Good
Champion vs. Champion: Universal Champion Brock Lesnar vs. WWE Champion Daniel Bryan
I predicted this fued a long time ago.  After Daniel Bryan was injured and couldn't continue I thought it was a dead idea.  Now here it is.  Although this is a crazy WrestleMania level match, we will see that we have a few matches on this card that also are WrestleMania caliber.  Classic David vs. Goliath 101, with a no doubt hot crowd prepared for this match.  I am beyond happy that Daniel Bryan is now a sort of heel.  Becky Lynch was doing this also facing the female Brock Lesnar Ronda Rousey.  This really will be a Good match.  I do however fear that we may not have Daniel Bryan much longer after, as he is going to be pushed to the physical limit with the Beast Incarnate.  The crowd goes bananas Daniel Bryan Wins after multiple low blows or some type of debauchery.
WWE Raw Women's Champion Ronda Rousey vs. Charlotte Flair
Wooo! This is another crazy fantasy WrestleMania type of match of the night.  I really wish it was with Becky Lynch though, as I cannot get enough of "The Man."  I'm glad she will be okay though and will be back soon!  Charlotte is the perfect replacement.  The Queen will certainly be bringing her A Game against Rousey.  The crowd was behind Becky Lynch in this one, but now it is a toss up in my opinion.  I expect brutality and punishment galore.  The crowd will love this.  Although it is a difficult call Charlotte Wins due to outside interference.
Champion vs. Champion: Intercontinental Champion Seth Rollins vs. United States Shinsuke Nakamura
I won't waste a lot of time on this one.  Read who is in it.  This will be a good match.  We will see both of their respective skills shine with one another and I would be surprised if this match falls flat.  I see that they will be feeding off of each other and most likely will work this match on the fly until the finish.  Seth Rollins Wins!  I expect Dean Ambrose will mess up his day though soon after his hand is raised.  Rollins will be beaten up quite a bit already and The Lunatic will pick the bones.
Survivor Series Tag Team Elimination Match:
Team Raw – Bobby Roode and Chad Gable, The Revival, The B-Team, Lucha House Party and The Ascension vs. Team SmackDown – The Usos, New Day, Sanity, Luke Gallows and Karl Anderson, and The Colóns
Old school Survivor Series type Tag Match.  I just love these.  The fans get their money's worth.  You see a lot of talent and unlike a Battle Royal you see more action.  This match is filled with talent.  The story in this match and standouts I believe will be the members of Sanity. I really like Sanity and honestly anytime they are utilized it is interesting.  I know this match won't be perfect but it will no doubt be good.  Winners!  Pick em!   I say Team SmackDown.
Survivor Series Elimination Match:
Team Raw – Mickie James, Nia Jax, Tamina, Natalya, and Ruby Riott (w/Alexa Bliss, Liv Morgan, and Sarah Logan) vs. Team SmackDown – Carmella, Naomi, Sonya Deville, Asuka, and Mystery Partner
Again, I love these type of matches.  The Women's Divisions have been exciting, interesting and relevant.  They have been killing it!  I see Survivor Series as no different.  With the exception of Becky Lynch getting taken out, the segment on Raw was just awesome!  I really am excited for it, and this match will not disappoint.  I am a huge Liv Morgan fan however, but I hope she is not the pick.  I want someone new and unexpected.  I used the term Mystery Partner because that is what they called the Undertaker when he debuted.  I just want to be surprised and see someone we don't expect.  Team SmackDown Wins!
The Bad
Survivor Series Elimination Match:
Team Raw – Dolph Ziggler, Drew McIntyre, Braun Strowman, Finn Bálor, and Bobby Lashley w/ Baron Corbin and Lio Rush at Ringside vs. Team SmackDown – The Miz, Shane McMahon, Rey Mysterio, Samoa Joe, and Jeff Hardy
I just don't know how to feel about this match.  There is no doubt some talent, I just am not excited for it.  I do like the aspect of it being a traditional tag match but aside from that I am not surprised or excited overall.  I was hoping for something new but it is just more of the same old.   We will see a lot of action.  The match will be filled with high spots and risk, however I just don't see it doing anything special.  They will all provide their usual role we see every week, and for an important show like Survivor Series, that is kind of Bad to me.  Team SmackDown Wins!
Cruiserweight Championship Match: Buddy Murphy (c) vs. Mustafa Ali
I am not saying that this will suck, it won't be ugly.  However it will get lost.  No one will care about the outcome of this.  Both men are extremely talented and will deliver a stellar performance.  It just won't be significant overall which makes it a Bad Thing.  Murphy Retains the Cruiserweight Championship!
The Ugly
Champions vs. Champions: Smackdown Tag Team Champions The Bar vs. Raw Tag Team Champions AOP
AOP is nothing to write home about.  We are going to see a lot of stiff contact and predictable action.  This is another that will fall through the Ugly cracks of the show.  The Bar is just an awesome team but working a team like AOP will inhibit their abilities and really Ugly up the show for us fans.  This match is a shame.  AOP Wins a very sad match.




I truly believe the WWE could and should do better, but I won't be cynical.  I will be sitting back and enjoying the show no matter the case.  Check out my Post Survivor Series article and thank you for reading.  Please comment and share!  Prayers to the residents of California who are enduring this horrible disaster.  Much love to you.
How do you feel about this year's Survivor Series? Let us know on social media @theCHAIRSHOTcom and always remember to use the hashtag #UseYourHead!
The Good, Bad and Ugly: NXT Takeover Wargames 2018 Pre-Show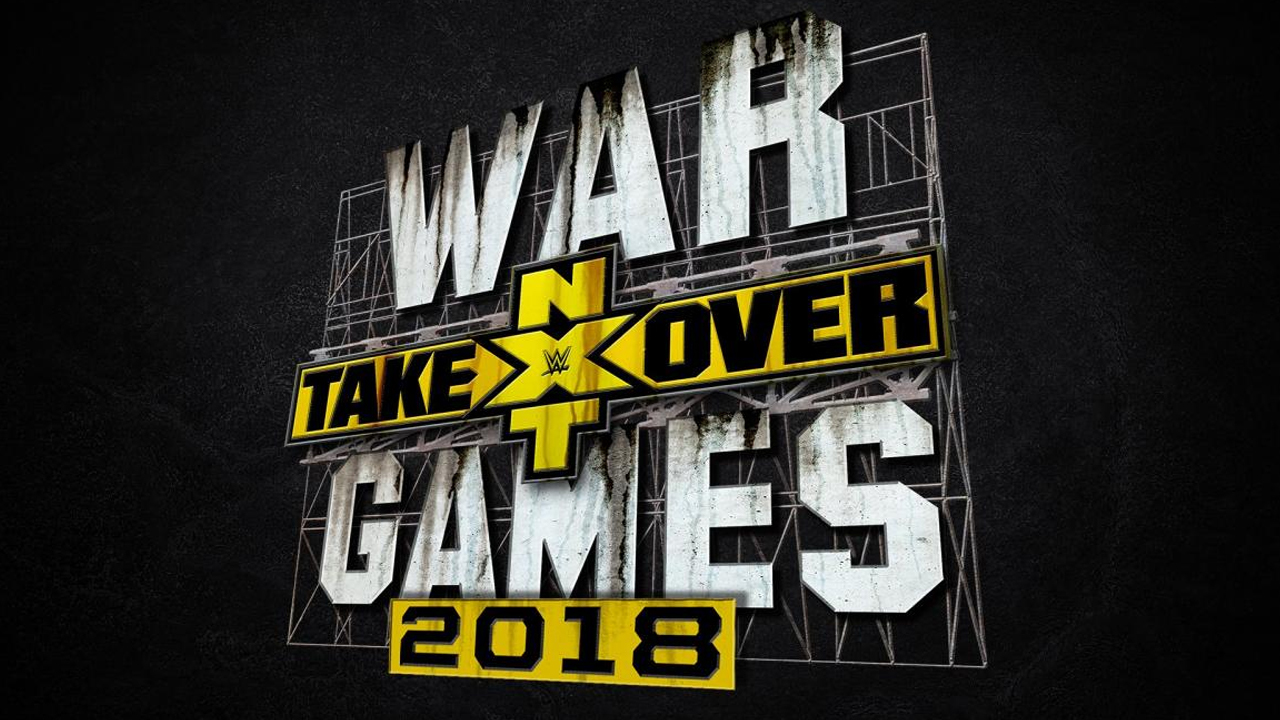 Bobby takes a Good/Bad/Ugly look at WWE NXT Takeover Wargames. Was it all good?




NXT Takeover has become an epic event that usually eclipses the WWE's half-assed event the next night.  How does WWE  fix this?  They make it a very short match list.  However this card is stacked and as usual I cannot wait to watch.  Like this event, lets make this short and sweet for the WWE's second ever War Games!
THE GOOD
Aleister Black vs. Johnny Gargano
Aleister Black's time in NXT is numbered, honestly.  He is hopefully going to make an impact on the WWE main roster scene soon.  I can't see them wasting him.  His entrance and presence he brings is too good not to use fully.  Especially with HHH saying he will be using more Main Roster guys on NXT now he can free up some big guns to the Main Roster from NXT as well.  Aleister Black is perfect for the picking.  Johnny Wrestling will no doubt bring the pain.  I expect this match to be brutal in its typical fashion.  These two always get a reaction no matter what, and Wargames will be no different.  After many close falls, and gasp from a hot crowd, Aleister Black kicks Johnny's head off for the win!
NXT Women's Championship 2-Out-Of-3 Falls Match: Shayna Baszler (c) vs. Kairi Sane
Predicting Match of the Night!  Shayna Baszler is going up to the WWE, I feel very strongly about this and simply cannot wait.  She will be phenomenal in the current environment.  This contest will be unique, action packed and fulfill everything it needs to for the fans.  We will have immense violence, beautiful acrobatics, and many high moments.  They just pair so well, such contrast in every way.  One is bold and black and white, almost basic, while the other is a complete spectacle and show.  That is all these two can do.  NXT has someone who can and will carry NXT on from here.  Kairi Sane is just fantastic and will no doubt win back her title.  I cannot wait to see where this takes us.
NXT Championship Match:  Tommaso Ciampa (c) vs. Velveteen Dream
Velveteen Dream always wins, even when he loses.  He is a shining light, and a pleasure to be able to watch.  This is another shining star that will no doubt be heading up soon.  You cannot teach what he has. He is an unstoppable force and future Hall of Famer.  Having said that Tommaso Ciampa is going to knock his glittery head off.  I expect an extensive set of moves and some new things from their repertoire.  They will no doubt like the other's on the card get a lot of time to show off correctly.  They will hurt each other and it will take it's toll on both men.  If it wasn't for the fact that I believe Dream will be WWE's newest addition, I would say he will take the title.  However I just don't see the benefit.  Tommaso Ciampa retains after a violent performance.
Wargames Match:   Ricochet, Pete Dunne & The War Raiders vs. Undisputed Era
Two Rings, cages, violence, high flying, lunacy.  We have a little bit of everything going on here.  Everyone involved are just incredible and natural in this type of environment.  I would say Undisputed Era and Ricochet will be the stars of the match.  They just always bring us something unbelievable and unrivaled when it counts.  The crowd will not sit down this entire show, especially when this match goes down.  I absolutely love this match, everything about it.  It brings tremendous value to the fans.  We have the nostalgia factor, the high caliber of talent, and the fact that this will be a very long, action packed.  We have some of the very best NXT has to offer literally caged and packaged up perfectly.  What more could we ask for.  Undisputed Era Wins Bay Bay!
THE BAD
NXT doesn't do bad.  THEY DON'T DO IT!
THE UGLY
WWE's cheap attempt to not let NXT overshadow their main roster's downfalls by keeping the card small will be wasted.  This show is just insanely good!  Although it has been said to me that the matches are going to be long and HHH probably wanted to make sure the talent in the event has enough time to perform at their best.  There is plenty of talent not working Takeover, and it is an Ugly shame.  Overall a very small complaint to a Perfect Event.




This is going to deliver on all levels.  It is just what NXT Takeover does.  Outstanding all around, I will be watching gleefully.  NXT reminds me constantly of the good times that can be had as a Professional Wrestling Fan.  As I have a past with Warbeard Hanson, best of luck man!  Have a kick ass show!  Prayers and Love to California.  Thank you all for reading.  Check out my Post show article for more unrelenting kissing of NXT's Ass because this show is going to be awesome!
Will NXT WarGames be a clean sweep on the good side? Let us know on social media @theCHAIRSHOTcom and always remember to use the hashtag #UseYourHead!