Top 5 Matches: Week Ending 2/18/18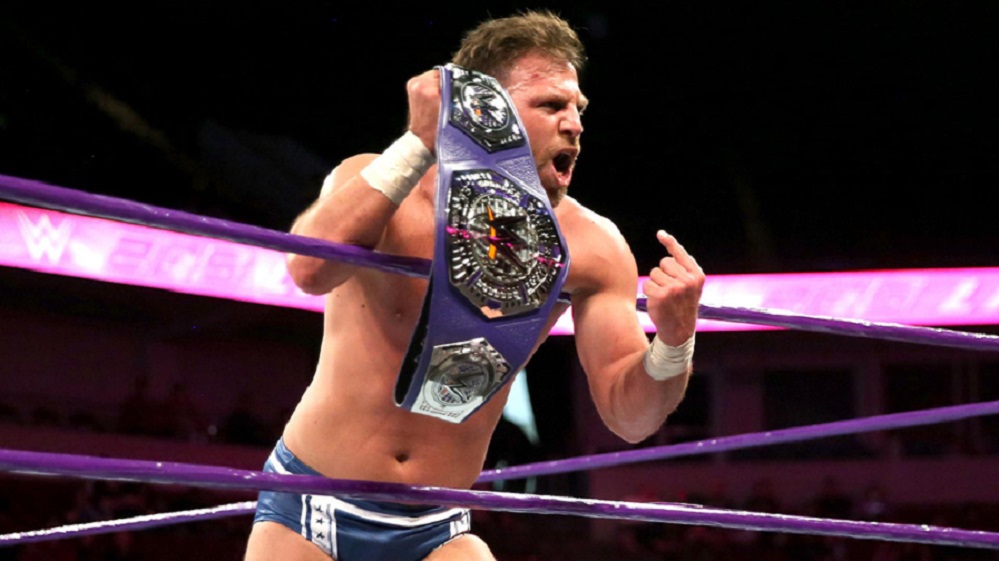 In what turned out to be a very close vote last week, our all Japanese All Star Top 5, finally cleared up when the dust settled. The Top 3 matches had people split most of the week, but Kazuchika Okada vs Sanada @ New Beginning: Osaka, came out the same way I listed it last week, on top.
That being said, this was one of those in between weeks. No major events, but surprisingly the quality of the matches are comparable to PPV level. Let's take a look at what made the cut.
5. NXT: UK Championship Match: Pete Dunne (c) vs Roderick Strong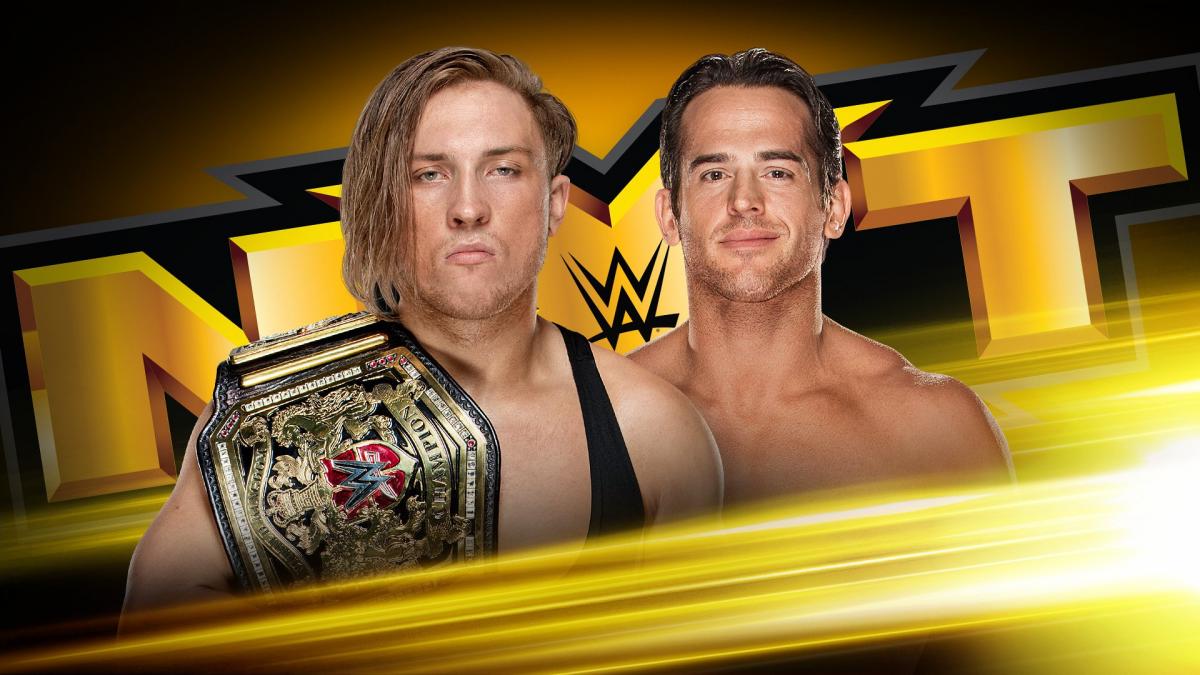 Now some may be surprised this is only fifth, but it didn't flow as well as the other matches on this list, the crowd seemed unconscious and the lack of real storyline heat, took away from this match a little.
That being said, neither of these guys put on a "bad" match, so this was nearly a given to make the cut. We saw both men get in most of their stuff. Pete Dunne took a page out of Marty Scurll's book and worked Strong's hand to make it harder for him to do many of his moves. So thanks to the injury and Dunne's brawler style, Strong couldn't keep up and Dunne retained.
A couple sequences seemed a little stalled, but all in all this match was solid. Odd that it kicked off the NXT episode, but it's also apt that it kicks off this list.
Rating: *** 1/2 (Gold III)
4. Raw: Roman Reigns vs Sheamus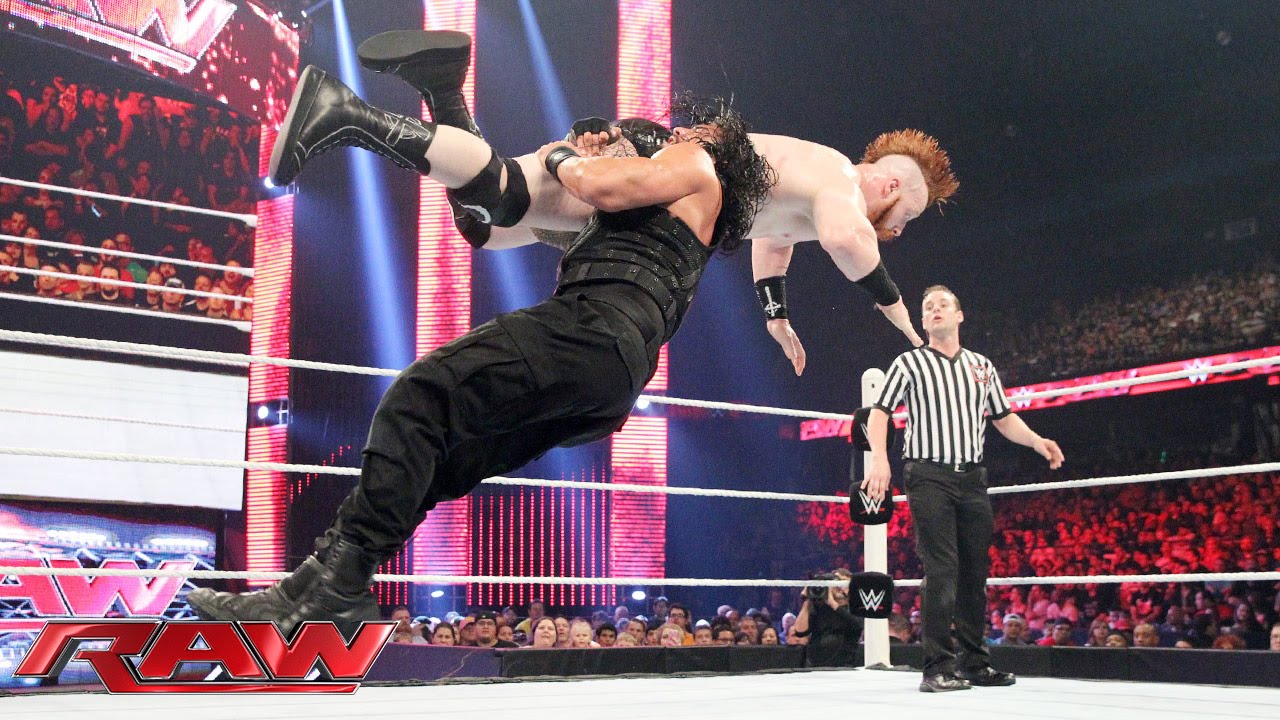 This one I had to rewatch since I got distracted mid match(phone calls suck), but at the behest of our beloved Commissioner PC Tunney, I gave it the good ole college try.
A solid hard hitting brawl between two guys with some history from years back, and the tag match the previous week. Cesaro's interference was minimal, and it was a good showing for Sheamus. Given the fact he's been in the tag division for the past year, it's always interesting to see how they'll present the pieces in singles combat.
Lots of big moves, a superman punch to counter a Brogue Kick (which looked nice) and commentary saying Sheamus tried a Frankensteiner just as a way for Roman to do his sit out powerbomb. Great match that ends with Roman going over, but again he puts on a damn solid match. Those pitch forks are gonna have to aim at someone else soon, cause Roman is progressing much faster than Cena did.
Rating: *** 1/2 (Gold III)
3. Smackdown Live: Dolph Ziggler vs Sami Zayn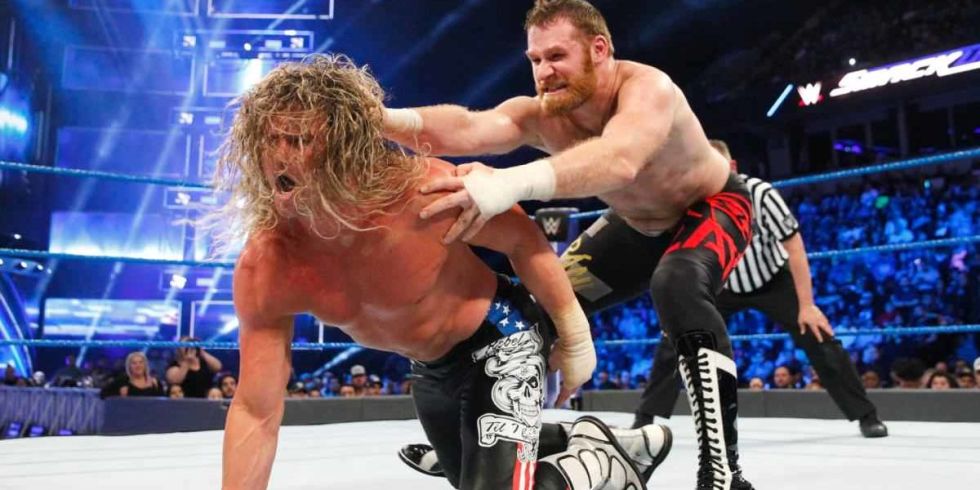 Well alright, the premise for setting this match up was convoluted…but we got a damn good match out of it.
We all know Zayn and Ziggler can go in the ring, but this was an odd combination of two men who are often overlooked and "buried", who put on a clinic. Even though the outcome of both impromptu matches was so obvious Helen Keller could see it, this one was fun. Ziggler hit most of his signature moves, and the finish with him countering the Helluva Kick with a Super Kick, was nicely timed and the crowd seemed to appreciate it all.
I doubt this will play into any kind of long push for Ziggler, but I'm just glad we got a match worth watching on Smackdown.
Rating: *** 3/4 (Gold I)
Honorable Mention:
Impact: X Division Championship Match: Taiji Ishimori (c) vs El Hijo de Fantasma
Rating: *** (Gold V)
NWA: World Heavyweight Championship Match: Nick Aldis (c) vs James Ellsworth
Rating: ** (Silver V)
2. 205 Live: Drew Gulak vs Tony Nese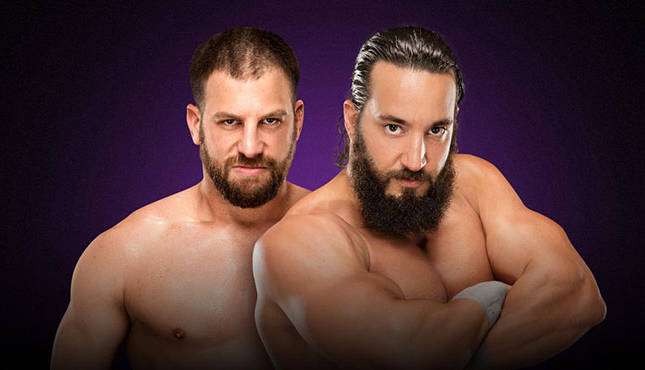 Well…damn, just damn.
This was the first match this week that surprised me a lot. Tony Nese hasn't really been lighting it up and Drew Gulak is just the Power Point creating, perfect speller of the 'Zo Train. So sufficed to say, I forgot these two could wrestle.
Nese held his own and performed some impressive moves, but Gulak was the star. He tapped into some dark technical monster side of his character. He was grinning while getting hit, I really thought Minoru Suzuki possessed him at some point. Also, the fact that he grabbed and posed with the vacant title was such a beautiful heel move.
Evil Gulak may have just became my favorite wrestler on the 205 roster.
Rating: **** (Platinum V)
1. Impact: World Heavyweight Championship Match: Austin Aries (c) vs Eli Drake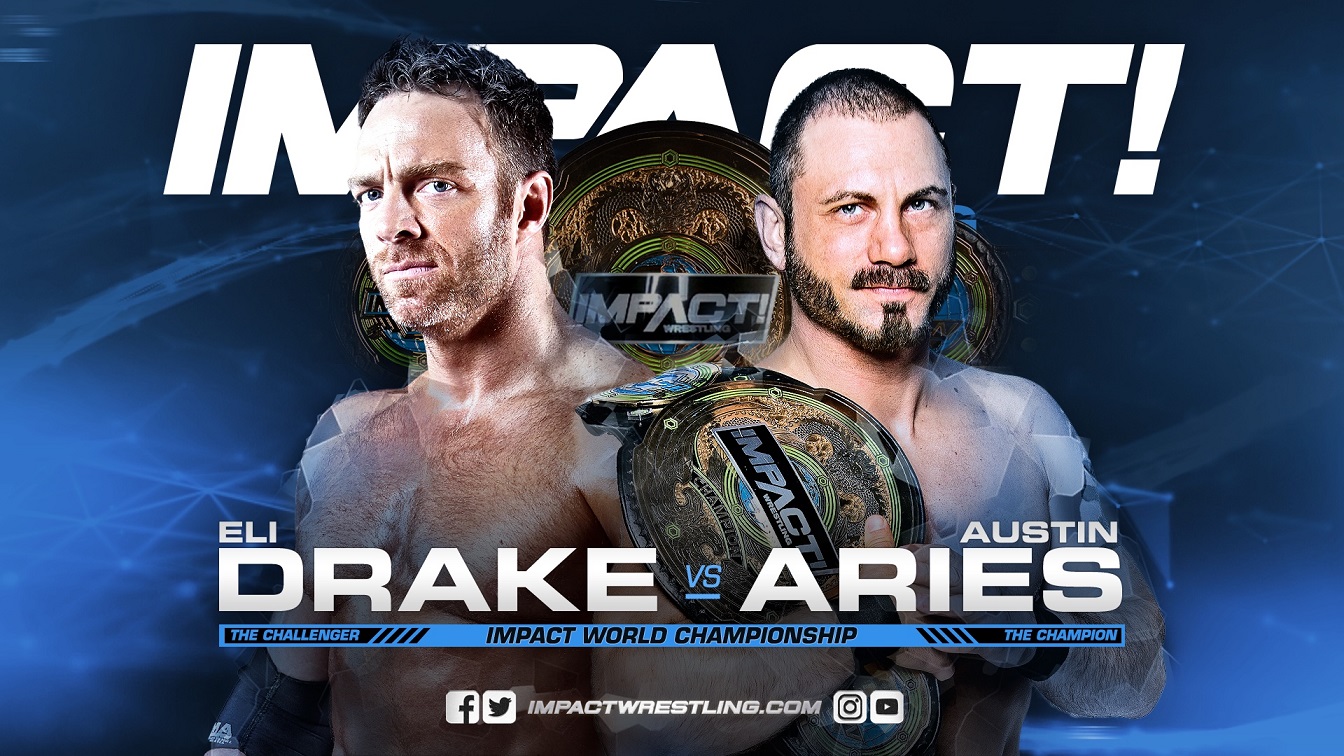 Now even though this is week 3 of the new Cyrus regime, it's been hard to see much of a difference. Yes I know they need to tie up the existing stories, but the in-ring product has still been mediocre at best, until now.
During a previous installment I think I mentioned how Eli Drake's moveset has been ever expanding, and this match held true to that. Eli is more of a brawler, and Aries is a high flying technical specimen. However, Eli kept up wonderfully and this match was back and forth for the most part.
Eli would counter and catch Aries mid move, and Aries would get frustrated at Eli's resiliency. Chris Adonis proved mostly useless, except to take a Suicide Dive, so that's probably the path to why he leaves Impact (when things are officially on Twitter it's basically general knowledge). The match did a great job at protecting the Gravy Train since Eli never hit it, and Aries was visibly frustrated at many points.
So even though Aries retained, Drake should've cemented himself as a main event player to management. He pulled off a top rope moonsault and jumped to the top turnbuckle and suplexed Aries down, in one fell swoop. These aren't part of a usual Eli Drake match, so it should be fun to see what other tricks he has up his sleeve.
Rating: **** 1/4 (Platinum IV)
This vote is actually hard for me. Now I'm a big fan of Eli Drake, and he worked his ass off, but Drew Gulak really showed a new side and captured my attention. Argh…okay, since I have to pick, I will vote for, Drew Gulak vs Tony Nese. Not easy for me, but Evil Gulak could be something special.
So vote, scream, cry, dance, ridicule me, whatever you want to do. Interact on Facebook and Twitter, or yell at me personally at, andrewbalaz@thechairshot.com. Until next week.