Top 5: Underdog WWE Champions
The result of Super Bowl LII seemed set in stone to most observers, myself included. The Philadelphia Eagles would give the New England Patriots a good game, but at the end of the night the dynasty would prevail once again. LOL Patriots Win, right? Didn't happen. Doug Pederson coached with cojones the size of grapefruits, Nick Foles made for a better wide receiver than Tom Brady did, and the Eagles shocked the world to win their first Super Bowl.
Underdogs have been a part of sports as long as one can remember. Pro wrestling has certainly seen its share. Here are the Top 5 Underdog Wrestling Champions.
Honorable Mentions: Bret Hart & Shawn Michaels
Here's the thing: Neither of these men were expected to be WWF Champion heading into the 1990s. The Championship had been dominated by large muscular men that were big in charisma & low on technical ability. Hart & Michaels were solid hands. They were part of successful tag teams & even made a dent in the Intercontinental title scene. The IC title was supposed to be their ceiling.
Circumstances changed & the times called for men that weren't walking steroid advertisements to lead the company. Bret & Shawn were perfect for that. As a young fan that had watched them develop, I wasn't shocked when Bret defeated Ric Flair, or when Shawn topped Bret in the Iron Man match at WrestleMania XII. They had proven themselves to me & many others as exceptional wrestlers, and the people standing in their way weren't exactly unbeatable giants themselves. They were only underdogs to people that weren't paying attention.
5. Rey Mysterio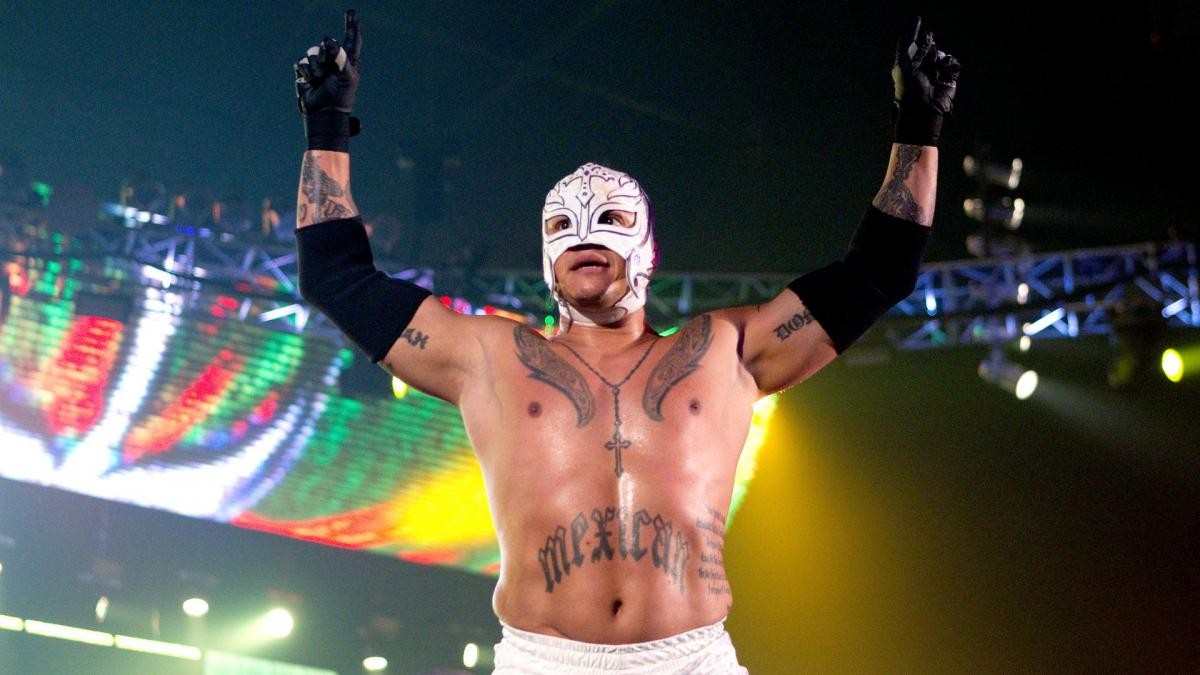 Speaking of smaller men, Rey took the wrestling world by storm in the mid-1990s. His brand of high-flying was something that had never been seen before. He immediately became one of WCW's most popular performers, and attained the same status in WWE upon his arrival in 2002. Even though the size barrier had been broken by 2006 & wrestlers were trending smaller on average, Rey was still considered way too small. His billed height at 5'6 was very, very generous.
Rey's time came at WrestleMania 22, where he beat Randy Orton & Kurt Angle in a triple threat match. Unfortunately for Rey, the title reign wasn't as well-received as it should have been. Many thought that he was only World Champion as a way of WWE paying tribute to his best friend. WWE did Rey no favors during his title reign, as he got beat like a drum by every big stiff employed by the company. It was intended to build up his underdog status, but had the effect of portraying him as undeserving.
In an ironic twist of fate, Rey was at his least popular when he was on top of the mountain. Some underdogs are better off in that role.
4. Jeff Hardy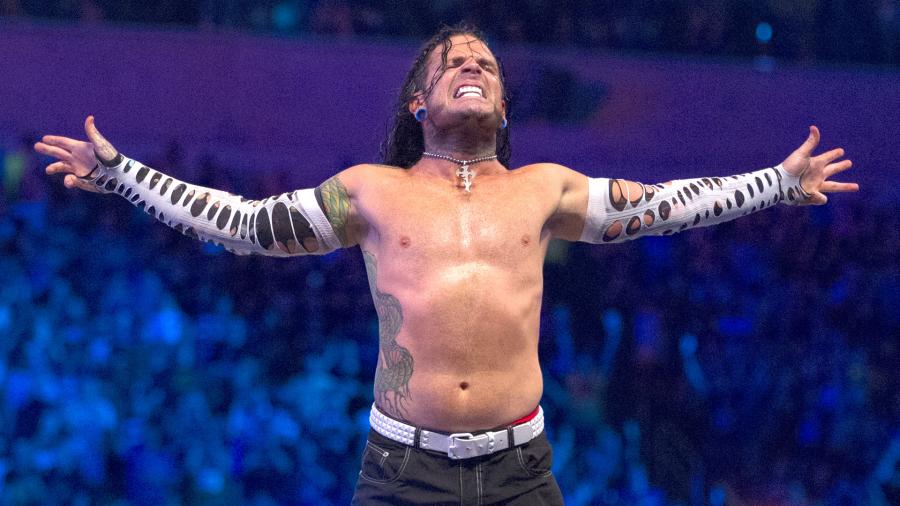 Jeff was always tremendously popular with WWE fans. His biggest obstacle in reaching the top of the company was himself. Drug issues threatened to derail his career on multiple occasions, and even after he reached the mountaintop of the WWE Championship he struggled to conquer his demons. That story, added in with the fact that like Hart & Michaels he was smaller & less conventionally charismatic than your typical WWE Champion, made it extra sweet for his fans when he finally won the Championship in December 2008.
In the eyes of many that never thought they'd see it happen, WWE Armageddon was a fitting title for a show featuring a Jeff Hardy world title victory.
Honorable Mention: Chris Benoit
Had the tragic events of June 2007 not taken place, there's no doubt in my mind that Benoit would be somewhere around this position on the list. He'd wrestled all over the world for nearly fifteen years and was considered one of the best in the ring. Nobody, not even his biggest fans, believed that WWE would ever put him on top. Even after he won the 2004 Royal Rumble & got placed in the Raw title picture, most figured that Shawn Michaels or Triple H would win at WrestleMania XX, even if Benoit made the most sense from a storyline perspective. At the time, it was a wonderful story of an underdog clawing his way to the top of WWE & winning a major championship.
3. Eddie Guerrero
At the same time Benoit was working his way to the top of Raw, his longtime friend took the world by surprise on SmackDown. Like Jeff Hardy, Eddie had waged a battle with his demons for most of his career. Like Rey Mysterio, Eddie was small even by the standards set by Hart & Michaels. Unlike any of these men, Eddie had the task of winning the WWE Championship from Brock Lesnar. Brock was & is the exact opposite of an underdog. On paper, Eddie didn't stand a chance.
The match at No Way Out 2004 told the story of an underdog that never said die against an unstoppable force who was annoyed that his opponent wouldn't just die. As far as a one-night story of an underdog reaching the top of the mountain goes, I don't think there's been a better one. Eddie's untimely demise less than two years later makes the story live on even more than it would have otherwise.
2. Mick Foley
Foley was a man of many personalities. Whether he was Cactus Jack, Dude Love or Mankind, at the end of the day wrestling fans could relate with him. Mick didn't have the look of a typical WWF Champion. He took some of the worst beatings in the history of the business. He cut some of the best promos. As talented as he was, championships didn't seem like they would come his way.
His victory over The Rock on a taped episode of Raw that aired on January 4, 1999 was such a monumental & crowd-pleasing moment that people wanted to see it even though WWF.com & WCW spoiled the result of the match before it aired. It was fitting that Mankind, the most downtrodden of Foley's personas, won the Championship. He had opened his heart to Mr. McMahon only to be rejected in favor of the younger, more charismatic & more cosmetically pleasing Corporate Champion. Fans could relate to Mankind's story & saw him as an ultimate underdog that would fight through any type of punishment.
Some still didn't get it. Even WCW tried to downplay it as somebody that worked for them before & couldn't get it done. Fans knew all that meant was that WCW didn't know what they had. One of the greatest underdogs of all time.
Honorable Mention: Steve Austin
It's hard to believe it now, but at the time of his first WWF Championship victory, the Rattlesnake was considered an underdog. He'd been fired by WCW, it was obvious that Vince McMahon didn't want him to be WWF Champion, and he talked about how it took him eight f'n years to get to the top of the business. In retrospect, the bit about eight f'n years was pretty ridiculous. It takes most top guys at least that long to attain their position. Once Austin reached the mountaintop, the only thing that could knock him off was injury.
The New England Patriots were underdogs at the beginning too.
1. Daniel Bryan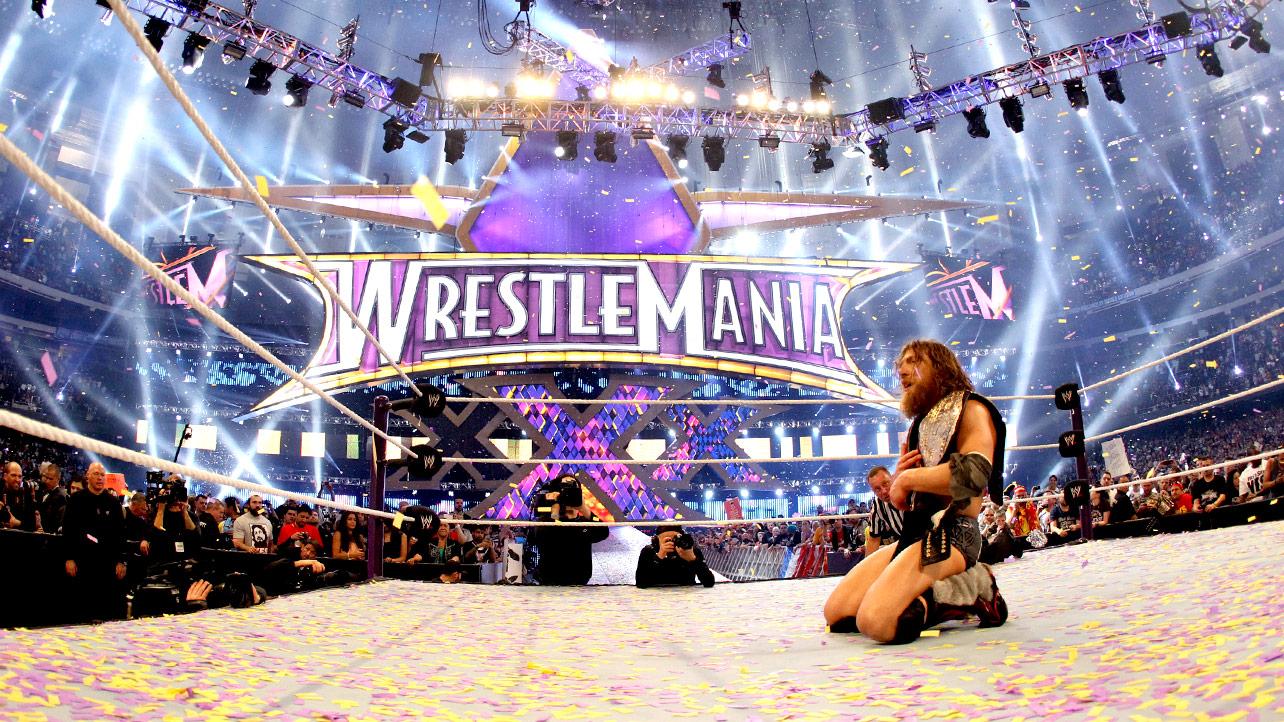 Underdog champions have a way of popping up at WrestleManias every ten years. Bret Hart avenged his defeat to Yokozuna at WrestleMania X. Benoit & Guerrero stood tall at the end of WrestleMania XX. WrestleMania XXX saw the crowning of possibly the least expected champion of all, Daniel Bryan.
Bryan's rise through the business was chronicled on the Internet. Ring of Honor, the company that he was associated with more than any other during the 2000s, was a niche product targeted towards Internet fans. Bryan seemed like the opposite of what WWE wanted in a wrestler when he arrived there, and he continued in that path during his time with the company. His charisma became more pronounced & he attained more of a connection with the audience. He won the World Championship on SmackDown, but was still marketed by WWE as a man that looked like a goat.
His loss of that championship in eighteen seconds to Sheamus at WrestleMania XXIX riled the fanbase. They were appalled by WWE's lack of respect for Bryan to job him out like that. Pro-Bryan chants dominated the rest of WrestleMania weekend. He went into SummerSlam against WWE Champion John Cena because Cena asked the fans who he should wrestle & Bryan was their answer. His loss of that championship to Randy Orton minutes after defeating Cena riled the fans up even more. Pro-Bryan chants dominated WWE programming for months afterward. News that Bryan was destined for a lower-midcard WrestleMania match combined with his lack of presence in the Royal Rumble Match made the chants even louder. By the time WrestleMania rolled around, it was obvious that there was only one way the event could end.
People still debate whether or not WWE intended the Daniel Bryan push to happen the way it did. That's the number one sign that it worked. Bryan was such a loveable underdog & had such a connection with the fans that we all felt like we were part of it. Whether we were or not is irrelevant.
King's WrestleMania Rewind: Charlotte Flair vs. Asuka from WrestleMania 34
Chris king is back with one of the most underrated matches in WrestleMania history–Charlotte Flair vs. Asuka!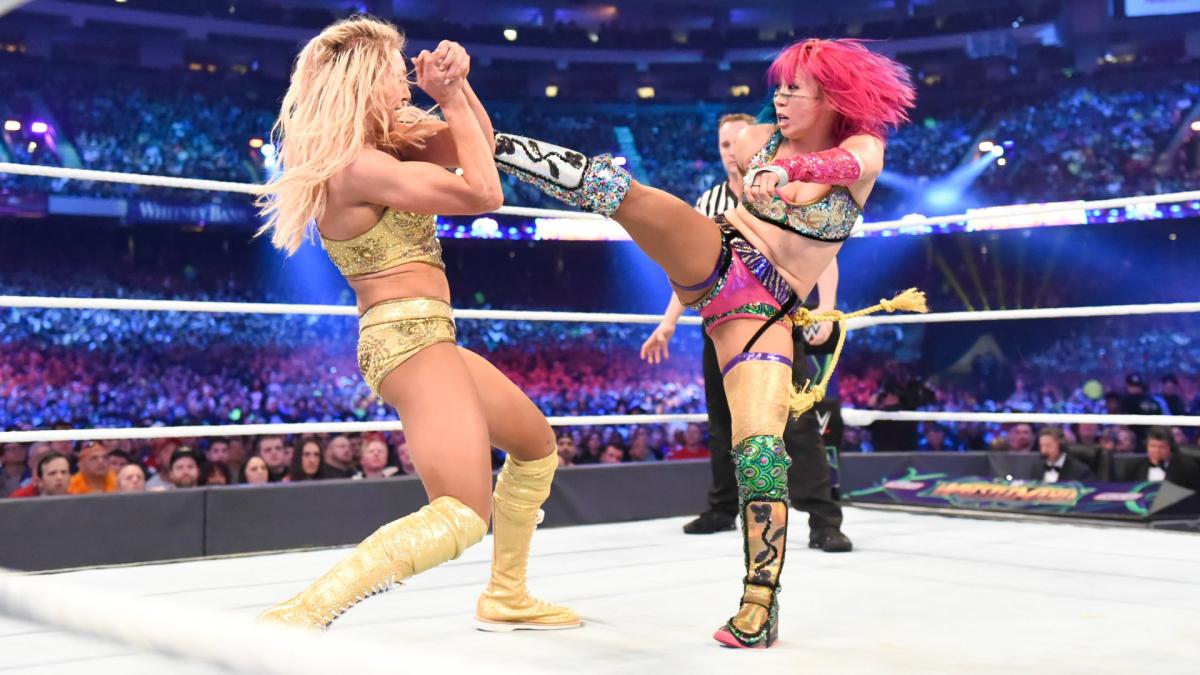 Chris king is back with one of the most underrated matches in WrestleMania history–Charlotte Flair vs. Asuka!
We look back at Charlotte Flair vs. Asuka at WWE WrestleMania 34. 'The Empress of Tomorrow' put her unprecedented and historic undefeated streak of 914 days on the line against 'The Queen's' SmackDown Women's Championship.
For years, this was considered a dream match while Asuka dominated the roster in NXT, while Flair won numerous championships on the main roster on both Raw and SmackDown. The Empress made her long-awaited debut on the September 11th episode of Raw and began to tear through the competition.
Asuka outlasted all twenty-nine other women in the historic first-ever Women's Royal Rumble match to challenge for the title of her choosing. At Fastlane, she made her choice.
The WWE Universe was so excited for this match myself included. Both superstars delivered a fantastic performance on the Grandest Stage of Them All executing counter after counter. Asuka showed off some nasty-looking kicks to her opponent, and Flair hit a thunderous Spanish Fly off the top rope. Flair was seconds away from defeat at the hands of The Empress but she locked in Figure Eight and Asuka was forced to tap out.
I can't even begin to explain how shocked I was at this outcome, as nearly everyone expected The Empress to continue her undefeated streak and walk away with the women's title. This controversial decision was the downfall of Asuka's momentum. She would ultimately win the SmackDown Women's Championship at the 2018 TLC pay-per-view in the triple-threat ladder match.
Fast forward to this year when Asuka has recently returned with her Japanese-inspired persona Kana. Kana is dangerous and ruthless and is heading into a championship with Bianca Belair at WrestleMania 39. The Empress has regained all her momentum and is highly favored to walk away with the Raw Women's Championship. Let's hope that Asuka and Belair can tear the house down and deliver an A+ grade match both women are fully capable of.
King: Dominik Mysterio Needs To Do This At WrestleMania
Chris King is here with what WWE should do with Dominik Mysterio at WrestleMania in his long-awaited match against his father Rey Mysterio Jr.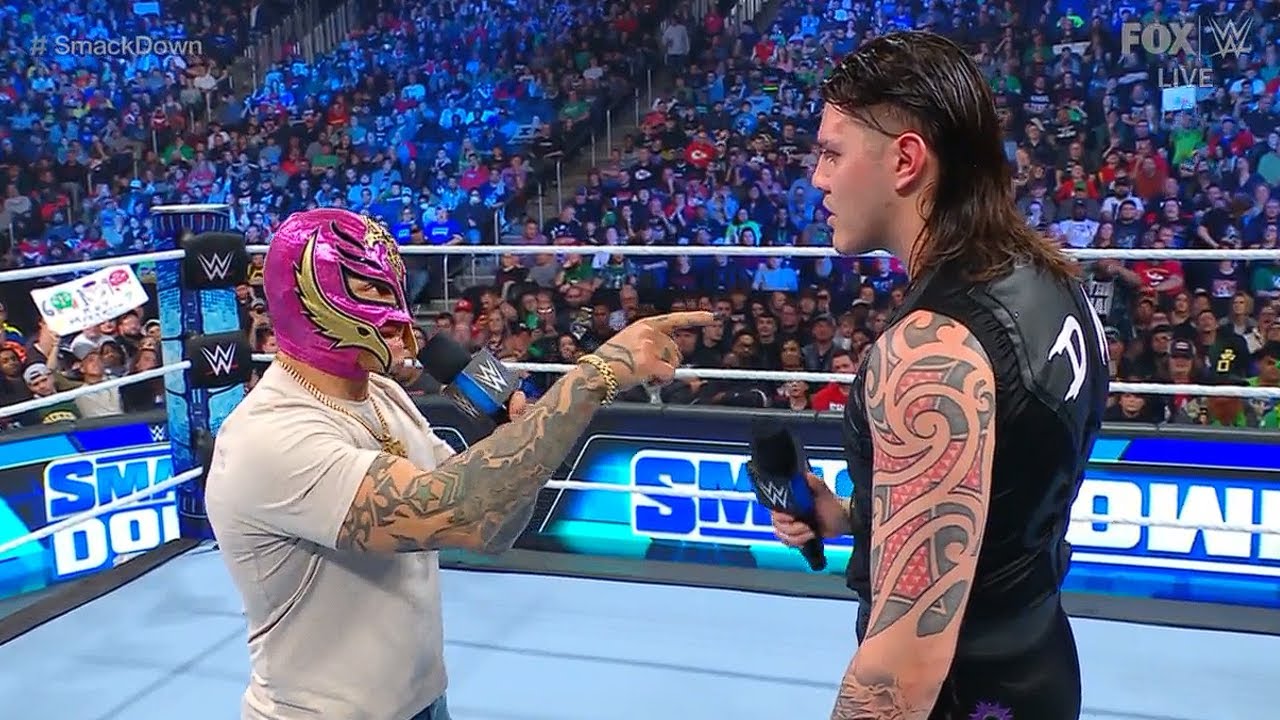 Chris King is here with what WWE should do with Dominik Mysterio at WrestleMania in his long-awaited match against his father Rey Mysterio Jr. 
On this week's episode of Friday Night SmackDown, Rey Mysterio finally snapped and beat some sense into his disrespectful punk-ass kid Dominik. The member of the Judgement Day came out to push his father again for a match on the Grandest Stage of Them All, this time with his mother and sister at ringside. The ungrateful punk told his mom to "Shut Up," as a father even I wanted to jump through the screen and whoop his ass.
Back in October of last year, Mysterio made the emotional decision to possibly quit the company but, instead, Triple H persuaded the Lucha libre superstar to move over to SmackDown to avoid his son. This came after Dominik shockingly turned on his father at Clash at the Castle. Mysterio did everything he could to refuse his despicable son's challenge for Mania but, a man can only be pushed so far. Mysterio will be inducted into the 2023 WWE Hall of Fame and I expect Dominik to embarrass his father during his speech to further this personal feud.
Yes, the WWE Universe hates Dominik and wants to see him get the ever-loving crap kicked out of him but, this feud is missing a special ingredient to capitalize on the biggest heat possible. Throughout this feud, Dominik has made mention of the legendary Eddie Guerrero on several occasions going back to the "iconic" 2005 feud.
I know WWE might not want to go this route but, Dominik MUST come out to Eddie Guerrero's theme at Mania. The disrespectful punk needs to come out in a lowrider to garner nuclear heat. It doesn't matter if The Judgement Day comes out and causes interference for Dominik to get the win, all that matters is that both superstars get the biggest payoff of this nearly year-long feud. Just imagine the Roman Reigns heat after he defeated The Undertaker and multiply that by ten. Dominik portrays the perfect heel and he truly is the missing ingredient that The Judgement Day needed to grow and evolve into a top faction.