Top 5: WWE Elimination Chamber Competitors
The Elimination Chamber is a match that still carries some weight with a number of fans. Unlike other gimmick PPVs the Elimination Chamber feels right at home as the biggest stop on the road to WrestleMania. Though the Chamber is known as one of the most dangerous matches there are some competitors who've managed to conquer it. Here are the top five competitors to ever step foot in the Elimination Chamber.
5. Chris Jericho
While Jericho does lay claim to the records of most Chamber appearances with eight and eliminations of all time with ten, Y2J only has one win within the confines of the steel structure. That of which came with interference from Shawn Michaels. Realistically, Jericho could be put on a worst competitors list considering his abysmal record, but he has had such an impact that it would be a shame if he wasn't a part of the list.
4. The Undertaker
The Undertaker is often associated with a handful of gimmick matches, from Hell in a Cell, to Casket, to Buried Alive matches. However it has seemingly gone under the radar that he does happen to be a standout performer in the Elimination Chamber. He may only possess one win inside the chamber, but the Phenom does have six eliminations under his belt in only three appearances. This is the best elimination to appearance ratio in the chamber's history. He is also one of the men to start from the first position to go on an win the match, and let us not forget he competed in one after getting severely burned by his pyro.
3. Edge
The Rated R Superstar doesn't exactly come to mind when taking about Elimination Chamber competitors, but the numbers don't lie. With two wins out of four appearances and averaging one elimination per outing, Edge is quite decorated when in comes to the chain mesh. He is also the only man to compete in two chamber matches in the same night, one of which he ended up winning.
2. John Cena
John Cena will make his seventh appearance inside the chamber come Feb 25, bringing him just under Jericho in overall appearances. If he manages to win, Cena will tie Triple H with the Elimination Chamber wins, however unlikely that may be. What's interesting, however, is two of Cena's wins would lead to a defeat moments later, one by Edge cashing in his Money in the Bank contract at New Year's Revolution 2006 and the other being Batista at the Elimination Chamber PPV in 2010.
1. Triple H
With four wins, seven eliminations, and six appearances, the Game certainly deserves to be king of the chamber. The first man to lose and retain a championship in the structure, as well as well as being the only man to win back to back chamber matches, and doing it twice, he has been an integral part of the match's history. It is safe to say Triple H won't be stepping inside the chamber to compete for gold in the later stages of his career, so someone may take over his top spot someday. But for now he sits atop the Elimination Chamber throne.
---
Always Use Your Head and visit the official Pro Wrestling Tees store for The Chairshot All t-shirt proceeds help support the advancement of your favorite hard-hitting wrestling website, The Chairshot!

---
Top Five: Superstars Who Surprisingly Never Faced The Undertaker at WrestleMania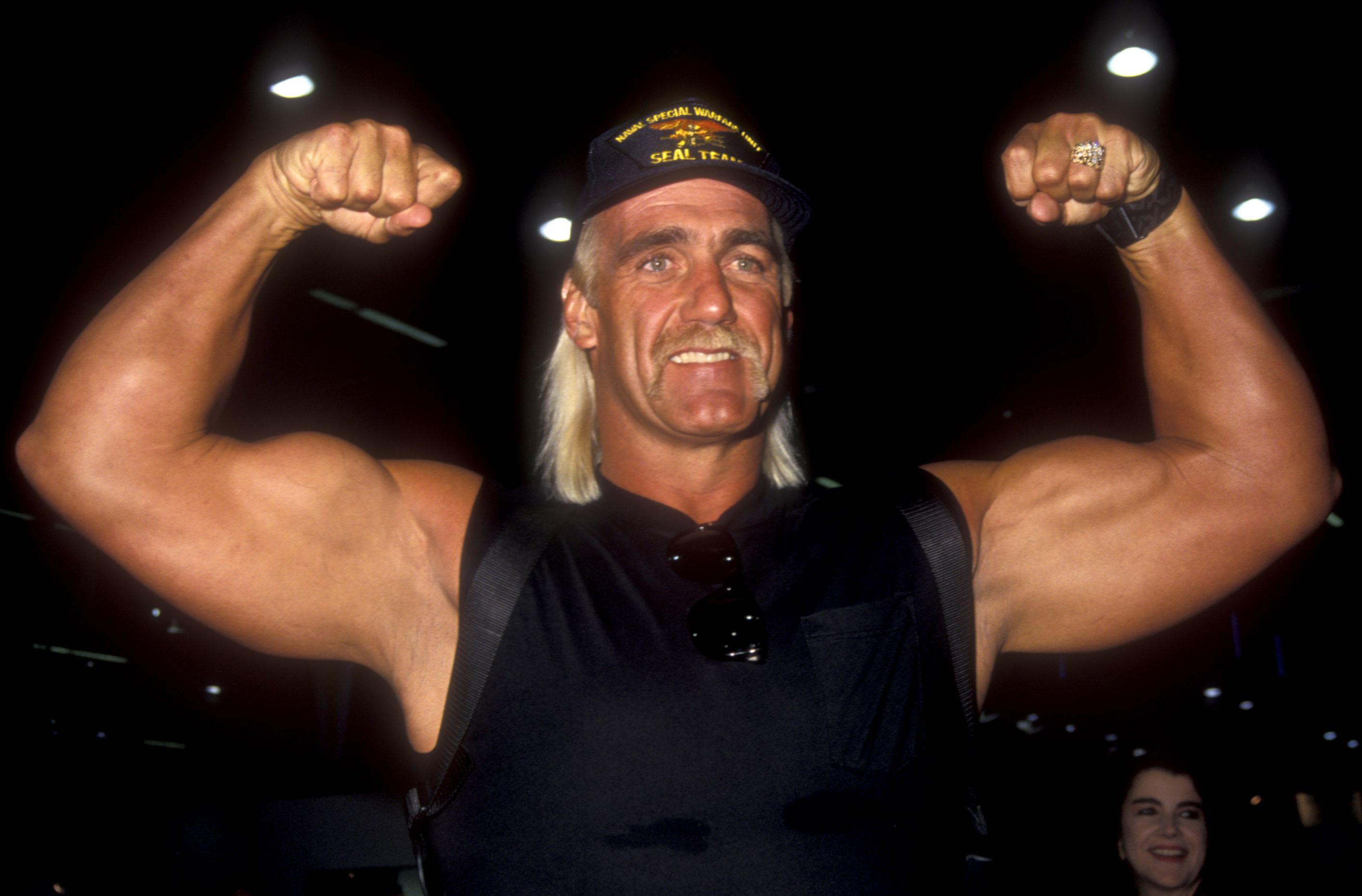 The Undertaker has slain a who's who of wrestling legends at WrestleMania. But there are some larger than life athletes that are missing from Undertaker's WrestleMania hit list. From old foes to dream matches these are five superstars the Undertaker surprisingly didn't face at the grandest stage of them all.
5. Sting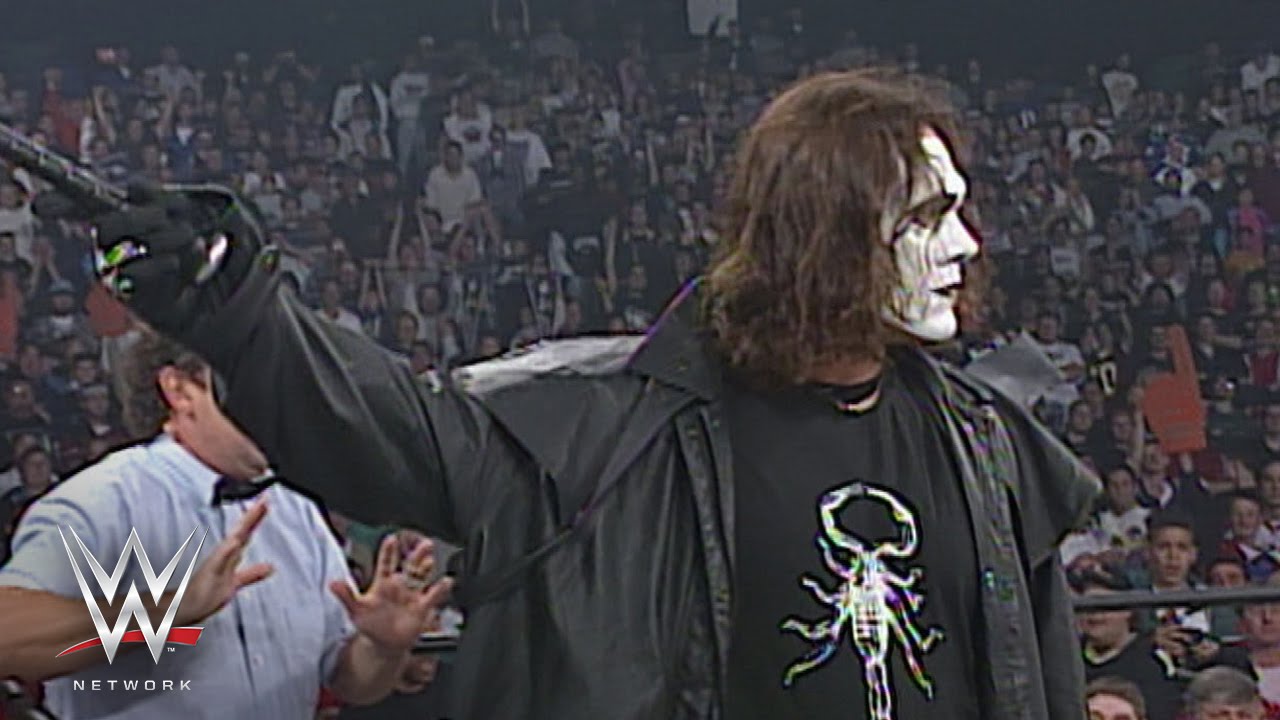 This spot was hard to fill, as there are so many top contenders the Undertaker never faced at the show of shows. From top stars to great rivals, there have been many that have missed the chance to tangle with the reaper with the whole world watching. It was Sting, however, who wanted this match more than most others, and we were right along side him. Seeing the Icon vs. The Phenom would have been a moment worthy of WrestleMania, and it is a shame that it didn't happen. It is widely documented that the loyalty each man had to their respective business during the Monday Night Wars was unparalleled.  It is also perplexing why the WWE didn't take advantage of the opportunity to pair up the two legends when they got the chance. It would have been a big money match, and neither man would have been hurt by a defeat. Alas, it will forever be a dream match.
4. Yokozuna
With Undertaker's reputation of wrestling big men early in his career, it is a true surprise that he never faced the top big man of the time on the grandest stage. In Undertaker's first few years in the company, Yokozuna was perhaps his biggest rival. Considering the dead man has faced off against WrestleMania opponents for much less, it is rather curious. Taker was one of the few main event guys at the time next to Hart and Michaels, as well as the aforementioned Yokozuna. While Hart did battle the big man at the show of shows multiple times, the honor never went to Taker. Thus Yokozuna is one man who escaped being on Undertaker's WrestleMania victims list.
3. Hulk Hogan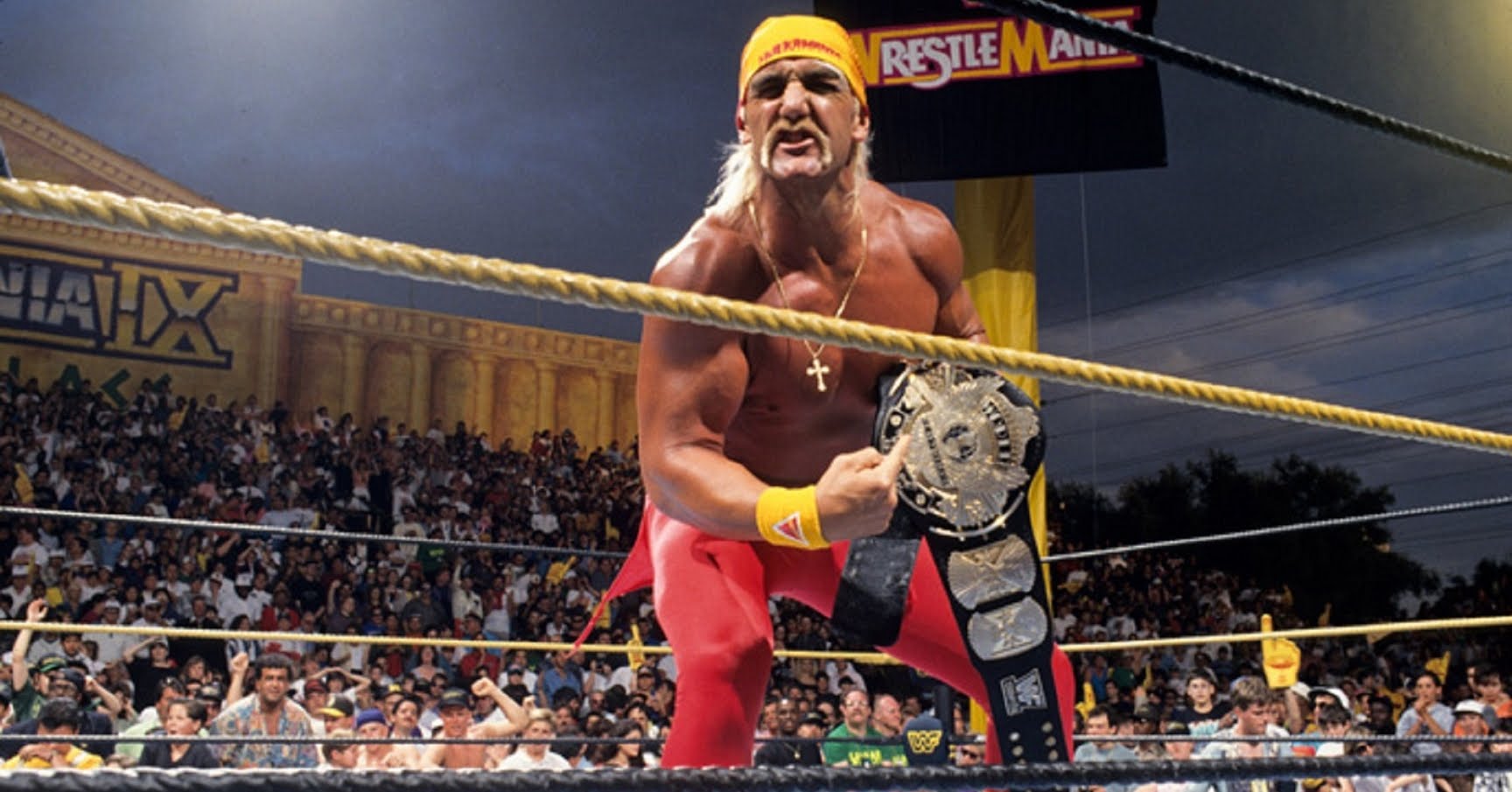 As one of the few men to have multiple victories over Hogan, Undertaker certainly could have been one of those big bad monsters Hogan usually faced at WrestleMania. Of course, this may have put an end to any hint of a streak, but as stated, Hogan was no stranger to losing to him. The two did feud over the WWF Championship where Taker gained the top title just one year after his debut. It was a rivalry that could have easily continued to the granddaddy of them all, seeing as we were given Hogan vs. Sid at that year's event. Perhaps Taker could have even defeated Hulkamania, and made his WrestleMania streak all the more impressive.
2. Steve Austin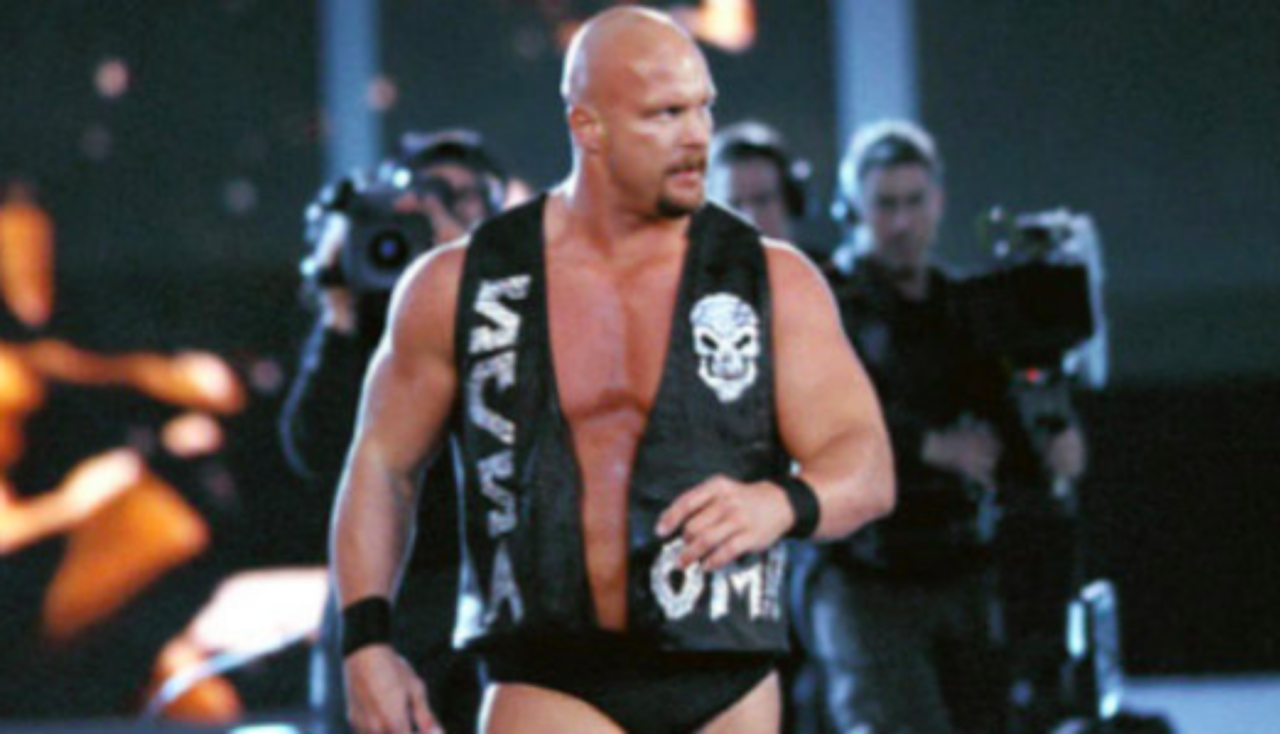 Out of all the faces of WWE's version of Wrestling's Mount Rushmore, Taker has interacted with Austin the most. As one of Stone Cold's obstacles that Mr. McMahon frequently put in his way, the two were constant adversaries. However, it was usually the Rock who would square off with the Rattle Snake while the Phenom was too busy focusing on building his impressive record. To be fair their story never called for a monumental blow off like other rivalries, but seeing as how bother men were on top at the same time, it would have been a spectacle to witness.
1. Mankind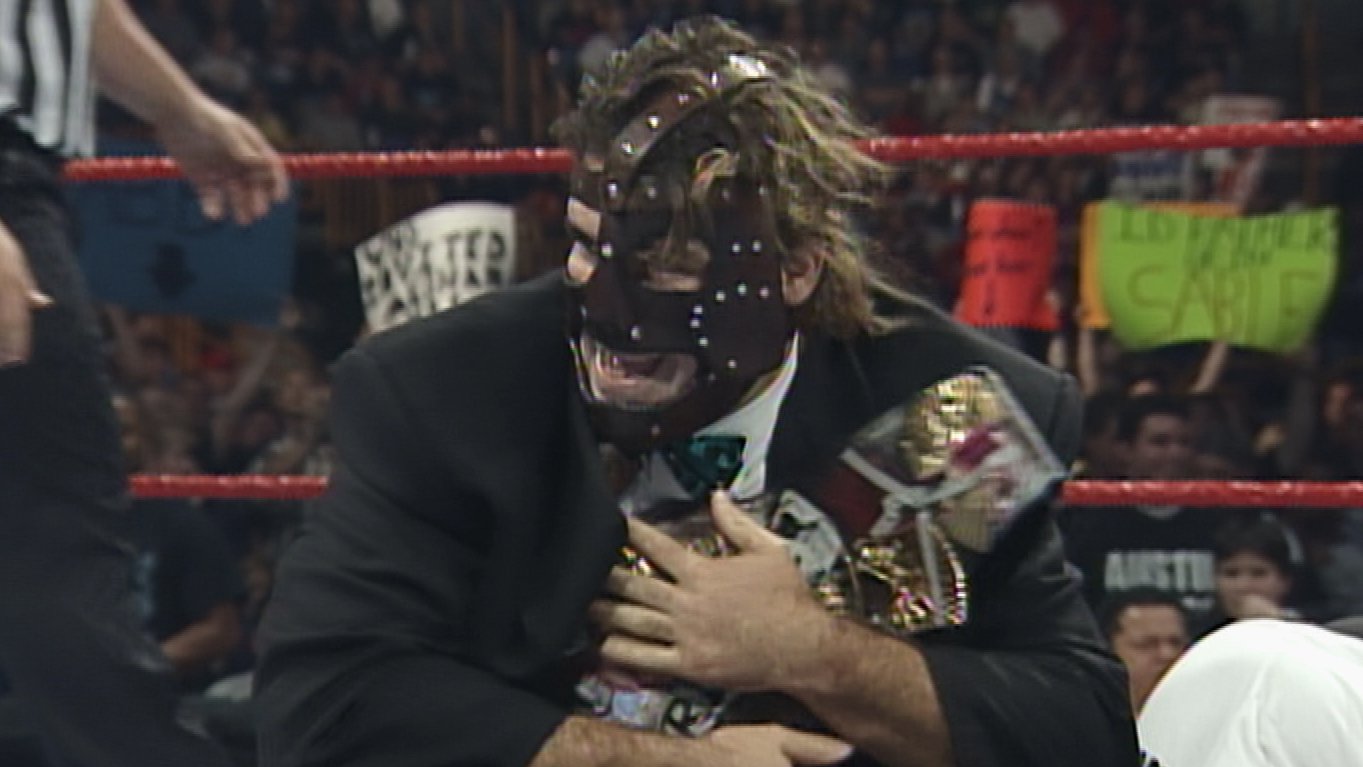 The Undertaker's greatest rival that never faced him on the grandest stage is of course Mankind. Their rivalry is well documented and their infamous Hell in a Cell match at King of the Ring 1998 is arguably the most known match in the world beside Hogan vs. Andre. An epic clash between the two would have felt right at home on WrestleMania's card. Both men were to major factors in the Monday Night Wars, and their feud was a big part of that. Mankind would also fit well in the already stacked list of people who have fallen to the Undertaker at WrestleMania. Perhaps their Hell in a Cell boat could have been exchanged with Undertaker vs. Big Boss Man inside the same structure. But what's done is done, and sometimes is good to leave the heart wanting more.
---
Always Use Your Head and visit the official Pro Wrestling Tees store for The Chairshot All t-shirt proceeds help support the advancement of your favorite hard-hitting wrestling website, The Chairshot!

---
WrestleMania 32: Texas Takedown Or How To Put On an Amazing Show on a Shoestring.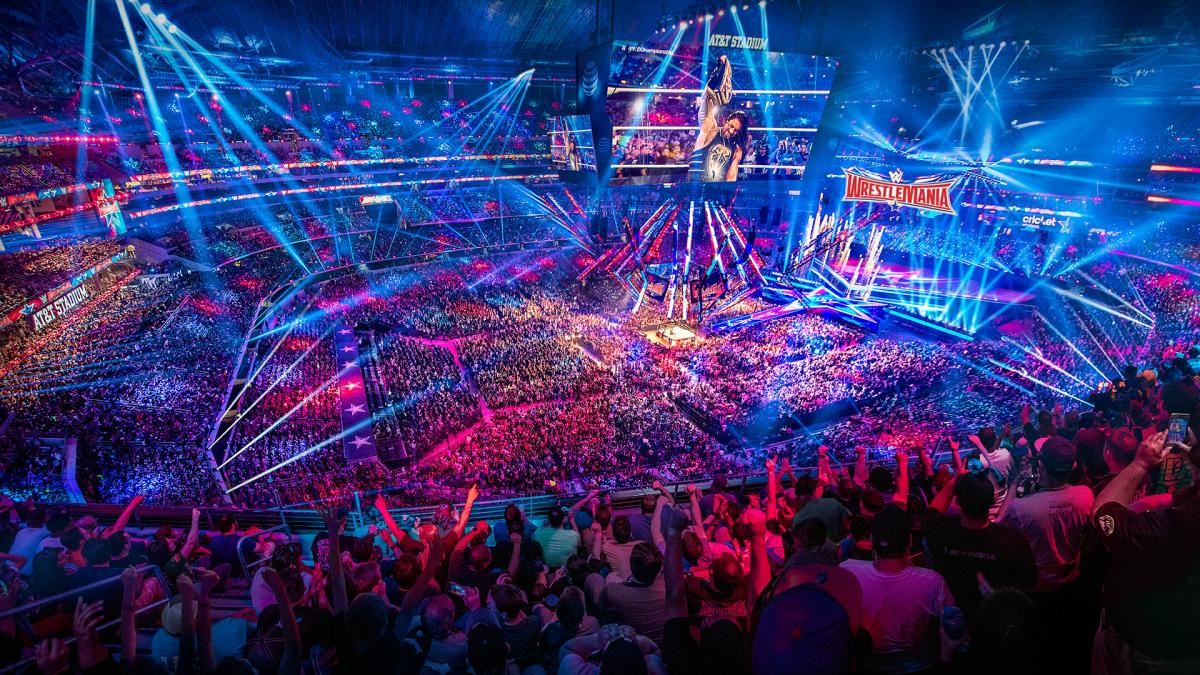 WrestleMania 32 comes to us from Dallas, Texas and it comes to us in strange circumstances. WWE was hit with a streak of injuries that took out about 1/3 of the roster in the fall of 2015/winter of 2016, including top stars like John Cena, Randy Orton, Seth Rollins, Cesaro, Bray Wyatt, and others. Because of that, WWE was putting on WrestleMania 32 on something of a shoestring roster. The upside to this is that we got shocking returns, and see superstars step up to the plate, for better or worse.
Shane McMahon, the prodigal son of Vince McMahon, would return to try and save his family's company from his family, and risk everything in the most demonic structure ever thought of in professional wrestling.
Roman Reigns would do battle to regain the title he was screwed out of time and again by the McMahons in his second WrestleMania main event.
Dean Ambrose would try to prove that he was a main event player and not the forgotten member of the Shield or Roman's sidekick, and he would do it by going up against The Beast, Brock Lesnar.
Charlotte Flair, Sasha Banks, and Becky Lynch would try to cement their own places in history by becoming the first women to co-main event a WrestleMania in an epic battle for the re-instated Women's Championship.
So, will WrestleMania live up to all this potential, even with the shoestring roster? Let's find out!
Pre-Show
We start with the Moutain Dew Kickstart Entrance, which is a little too poppy for WWE, in my opinion.
WWE United States Championship Match: Kalisto vs Ryback
Kalisto is out first in a really cool outfit, and he gets a decent pop for a half full building. Ryback gets a round of boos. Kalisto keeps trying to fake Ryback out and I don't think it worked.
This match was…not good. I like Kalisto and he did alright, but the rest of this match stunk in terms of story and ringwork.
For whatever reason, we get a promo for the Shane/Undertaker match in the middle of this match. Even the guys in the back don't want to watch this match, apparently.
Back to business, Ryback's pinned Kalisto, but only gets a two count. This is a big contrast in size and styles and it just isn't working for me.
Winner: Kalisto retains by pinfall.
Highlights: Kalisto shifting just enough to get a pin attempt on Ryback after a superplex. Salida del Sol from the middle rope.
Comments: This would be Ryback's last WrestleMania. He would leave later in the spring and has not return.
Team Total Divas (Alicia Fox, Brie Bella, Paige, Eva Marie, and Natalya) vs Team B.A.D and Blonde (Lana, Emma, Naomi, Summer Rae, and Tamina)
Team Total Divas get a pretty good pop. Team B.A.D and Blonde don't get much of a pop.
Summer and Alicia start off and Alicia quickly takes control, but Summer Rae isn't going to be a pushover and quickly tags in Tamina. Things get out of control pretty quickly.
We get a promo for Total Divas, which I find annoying.
This was actually a really good match. Even the not-great member(s) of both teams got in good spots. Lana is making her in-ring debut at WrestleMania, and I can't say I'm terribly impressed. She's not in the ring that long and what she did didn't wow me.
Brie finally gets tagged and starts cleaning house. Things get crazy quicky and everyone's getting their spots in. Brie and Naomi are still the legal Superstars and Naomi goes for the moonsault , but Brie gets a knee up. Brie is knocked off the top turnbuckle, but counters Naomi into a rolling Yes! Lock for the win.
Winner: Brie Bella makes Naomi tap with the Yes! Lock for her team. As the Divas celebrate, Nikki comes out, to a great pop, in a neck brace, to join them. There are hugs all around and Brie is lifted up on her teammate's shoulder.
Highlights: Natalya and Paige doing a Hart Attack on Naomi.
Comments: This would be Brie Bella's last WrestleMania for awhile. She would retire to start a family, though she has started making returns to WWE.
The Usos vs the Dudley Boys
Usos are out first to a good reaction. I miss the war dance entrance. Dudleys get a great pop, even though they're the heels.
Dudleys take control quickly, and the crowd wants tables. For some reason, this match feels like they're both very tentative about it. It's a really good match, but it just feels like they're not either not clicking or aren't sure how to make the most of a quick match.
Winner: Usos by pinfall. Dudleys attack from behind and get the tables, but the Usos counter and stereo Samoan Splash the Dudleys through the tables.
Comments: I enjoyed this match, but it feels like it never quite got started.
Opener
5th Harmony sings 'America, the Beautiful'. And they sound lovely, too bad they've split up. Oddly, there's not a video montage like there usually is, but the singing was still great.
The opener evokes the history of WrestleMania, Vince's dream, and how it's grown into the spectacle it is now. I'd love to know who they got to impersonate the superstars in this video. I also love the song they're using.
Ladder Match for the WWE Intercontinental Championship: Kevin Owens vs Stardust vs Zach Ryder vs Dolph Ziggler vs The Miz vs Sami Zayn vs Sin Cara
Ziggler gets a great pop, Miz gets a round of BOOs, Zayn gets a huge pop, Stardust gets a minimal reaction, even though he's wearing his dad's yellow polka dots, Sin Cara also gets a minimal reaction, though his outfit is cool, Ryder gets a mixed reaction, Owens gets a huge reaction.
This match gets off to a crazy start, as you would expect from a ladder match. Miz tries to climb the ladder without opening it and is saved by Zayn and Ziggler. Stardust's tribute ladder to his dad got a great pop, but like his previous ladder, this one didn't get much use.
Winner: Zach Ryder retrieves the belt and we have a new Intercontinental Champion! Ryder is a Heavyweight title away from being a Grand Slam Champion.
Highlights: Stardust's Dream Ladder. Owens and Zayn. Ryder celebrating with his dad after winning his first WrestleMania match.
Comments: This was a great opener to the main card, lot of great spots and a surprise win for Zach Ryder.
Chris Jericho vs AJ Styles
Jericho gets a great pop, and so does Styles in his first WrestleMania.
This match was fantastic. When you have styles as similar as Styles and Jericho, there's a good chance that the similarities will make the match boring, that didn't happen here. These guys are showstealers and that's what they did. I would compare this match ALMOST to Steamboat/Savage from WrestleMania III in terms of ring work.
One thing I didn't like was the commentators dismissing Styles' career before coming to WWE. Yes, TNA isn't WWE or WCW, but when Styles was there, he competed with the likes of Jeff Jarrett and Kurt Angle, and was a star in Japan, it's not something they should be sniffing at.
Winner: Chris Jericho by pinfall
Highlights: There are too many to name, just watch the match.
Comments: This was a great match. A lot of people gripe about Styles losing his first WrestleMania, but he looked really great and he and Jericho put on a barn burner match.
The League of Nations (with King Barrett) vs New Day
New Day gets a good pop and comes out of a box of Booty-Os. League of Nations come out to a round of boos.
This was a physical match. All of the LoN guys are more known for having very physical matches than for their technical skills.
I'm going to be honest, I don't like either of these teams, so it was hard for me to get into it, I didn't care who won or lost. That said, it was a very good match and both teams did a great job, I just wasn't into it.
Winner: League of Nations by pinfall
Highlights: Sheamus pounding on Xavier's chest to the tune of 'New Day Rocks/Sucks'.
Comments: I would've enjoyed this more if I'd cared about one of these teams.
No Holds Barred Street Fight: Brock Lesnar (with Paul Heyman) vs Dean Ambrose
Lesnar comes out first to a good pop, but the crowd is also giving him a lot of flack. There hasn't been a Street Fight at WrestleMania since Hogan vs McMahon. Heyman is a jerk to Eden and won't let her announce the match.
Dean gets a great pop. He's wearing a leather jacket with 'Fighting Spirit' embroidered in Kanji, which I love.
This match gets physical quickly, Dean's giving up about 50lbs in weight to Lesnar, but Dean's been in nastier matches with scarier people than Brock Lesnar. Dean goes to the equalizers quickly, whaling Lesnar with a kendo stick.
Lesnar doesn't seem to want to do anything but suplexes, which gets boring quickly. I feel bad for Dean have to get an actual match out someone who clearly isn't interested.
This was a good match…on Ambrose's end. Lesnar was clearly not interested in actually working with Ambrose and just wanted to do HIS match.
Winner: Brock Lesnar by pinfall.
Highlights: Ambrose having no fear of Lesnar and taking it to him, though Lesnar did very little. Heyman's reaction to Ambrose beating on Lesnar with the kendo stick. Dean kissing Barbie (baseball bat wrapped in barb wire), Heyman and Lesnar's reactions to said kiss.
Comments: I hated this match because it felt like Ambrose had a match and Lesnar was just not cooperating.
Triple Threat Match for the WWE Women's Championship: Charlotte Flair (with Ric Flair) vs Becky Lynch vs Sasha Banks
Becky comes out to a great pop. Sasha is sung to the ring by Snoop Dogg and she gets a great pop. She's wearing tights inspired by her hero, Eddie Guerrero. Charlotte gets a mixed reaction. Her robes were made from the robes her father wore to his last WWE match, and it looks better on her than it did on him, at least cut wise.
Sasha and Becky team up on Charlotte and then take it to each other. Each woman is going for a quick victory. Becky is knocked out of the ring and we get a battel between Sasha and Charlotte.
This was such a great match, not just because of its significance in the Women's Revolution, but just in terms of story and ring work. I couldn't take notes because I didn't want to miss anything.
Winner: Charlotte by submission, new Women's Champion.
Highlights: The German suplex/Sunset flip spot. Sasha's Frog splash. Becky and Sasha taking out Naitch.
Comments: I loved this match, all three women did a great job and made a real case for the women getting more time and matches on big cards.
The Streak: Undertaker vs Shane McMahon – Hell in a Cell. If Shane wins, he gets control of RAW. If Taker loses, he will no longer be allowed to compete at WrestleMania
Shane comes out first, with his three boys, to a great pop. Linda McMahon and Shane's wife, Marissa, are at ringside and take the boys. The Deadman Cometh, and gets a great pop, to battle for his career in the structure almost synonymous with him, Hell in a Cell.
This match was insane. All Hell in a Cell matches are insane, but add in Shane O'Mac, who not only has no fear, but spits in fear's eye with a smile on his face, is a recipe for an insane, and insanely good match.
One thing I did notice, and it didn't really register with me in 2016, was how limited Taker was starting to become. I think the reason why no one really noticed in 2016 was because of the Cell and Shane. With those two factors, no one was expecting more than a fight out of Taker and Shane and it was an excellent cover.
I loved this match because: 1. I love a good gimmick match. and 2. It was a great match on its own merits. Taker and Shane were great together. It was a fight from start to finish, but it was a great match.
 Winner: Undertaker by pinfall. Taker salutes the fans, but this has been a brutal match for both men.
Highlights: Shane McMahon being a crazy SOB and jumping off the top of the cell. The commentators trying to talk Shane out of jumping off the cell, not sure why they bothered. The FREAKOUT when Shane crossed himself, everyone knows what that means.
Comments: This is the first time Taker's decline was noticeable, but they got away with it because of the cell and because of Shane being able to cover for him.
Andre the Giant Memorial Battle Royal
Most of the guys don't get an individual entrance. Since the roster was so depleted, there are only twenty guys in this match. Mark Henry, being from Texas, gets his own entrance and gets a nice pop. Kane gets a mixed pop. DDP enters and gets a good pop. Big Show also gets a mixed pop.
With four giants in the ring, the other competitors realize that they need to team up. Fandango and Damian Sandow try their luck alone, but get eliminated by Show and/or Shaq.
This was a fun match, and it was a good palate cleanser for the rest of the show.
Winner: Baron Corbin by eliminating Kane.
Highlights: Big Show/Shaq face off. Shaq and Big Show chokeslamming Kane.
Comments: I don't like Corbin, but this was a great match and got fans in a great mood.
Rock comes out and announces a new attendance record: 101, 763. There's a confrontation with the Wyatts and Rock fights Rowan, but I'm not going to call a beatdown that only lasted six seconds a match.
WWE World Heavyweight Championship Match: Triple H (with Stephanie McMahon) vs Roman Reigns
Stephanie gets a part as the Skull Queen after a really creepy video and gets a hell of a pop. Triple H also gets a great pop, but he's not in the Skull King stuff.
Roman gets a mixed reaction, but I don't think he cares. The Big Dog is ready for a fight. Triple H looks more nervous than I expected him to, probably because of the build this match had.
Though Triple H is a master ring technician, this was not a technical match, this was a fight, and really, I didn't expect anything else. The feud these two were having in the run up was insane and there was no way it could live up to the hype.
That said, this was a great match. Triple H and Roman really worked well together and told a great story of overcoming the odds.
Winner: Roman Reigns by pinfall, we have a new WWE World Heavyweight Champion! The people who booed Reigns are cheering LOUDLY for him.
Highlights: Roman spearing Stephanie right out of her shoes. Kudos to Stephanie for being game for that spot. Roman walking out with his daughter in his arms (I'm not sure that was on camera, but it was a sweet moment).
Comments: There was a lot of criticism about this match, and it didn't quite live up to the build, but given how thin the roster was, it's not surprising that Vince didn't want this match to be as brutal as the build promised.
Overall Comments
So, how did WrestleMania do with a shoestring roster? It actually did really well. Yes, there were some odd matchups, but the show was really great and gave us some great moment. Also, we get to seeing Roman Reigns' evolution to a main event player. It wasn't quite there at WrestleMania 31, but you can see the pieces falling into place for him.
Stinkers: Kalisto vs Ryback. That was just not a good match.
Snoozers: League of Nations vs New Day. I didn't care about either team, so it was just a drag.
Match of the Night: Undertaker vs Shane McMahon, Women's Match.
Hall of Fame: Sting, The Godfather, Big Boss Man, Jacqueline, Stan Hanson, The Fabulous Freebirds, Snoop Dogg
Warrior Award: Joan Lunden
Final Thoughts: While I can't say I'd watch this WrestleMania just because, I enjoyed it greatly and highly recommend it.
---
Always Use Your Head and visit the official Pro Wrestling Tees store for The Chairshot All t-shirt proceeds help support the advancement of your favorite hard-hitting wrestling website, The Chairshot!

---
WrestleMania 31: Bay Area Beatdown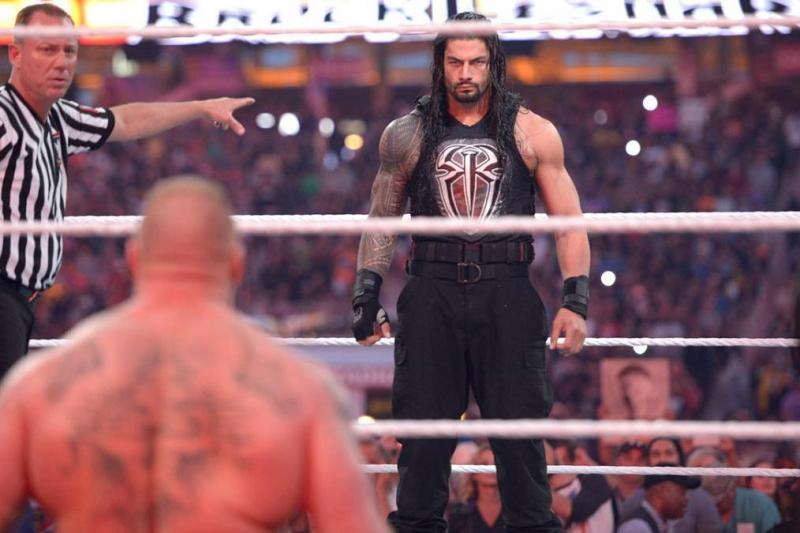 WrestleMania 31 is a very special one for your humble commentator, this is the very first WrestleMania I got to watch live, thanks to the Network. My parents aren't into wrestling and we couldn't afford the PPVs anyway, so getting to watch a WrestleMania live made it very special to me.
WrestleMania 31 comes to us from the San Francisco area and it marks the first time Roman Reigns main evented WrestleMania. It would also feature a dream match of the Monday Night Wars, the return of the Undertaker after his shocking defeat at the hands of Brock Lesnar at WrestleMania 30, and Daniel Bryan's return from a career threatening neck injury. So how does WrestleMania 31 hold up to all this potential? Let's find out!
Pre-Show
We start with LL Cool J talking about what 'Mania' means and a montage of Mania moment. Not much to talk about, it was really quick.
Fatal 4-Way Tag Team Match for the WWE Tag Team Championship: Tyson Kidd & Cesaro (with Natalya) vs Los Matadores (with El Torito) vs New Day (with Xavier Woods) vs The Usos (with Naomi)
Usos are coming out first to a really good pop, especially being announced from San Francisco. Los Matadores get no reaction. New Day get no reaction, which is weird to hear, considering how over they became. Kidd and Cesaro get the best pop.
I'm not sure why every team in this has a manager, but we start off with Cesaro and Kofi. Cesaro gets tagged out and attacks Jey Uso (I think).
This is a really good match, but all the teams made it a little hard to keep track of what was going on. All the teams looked great, and Jimmy Uso trying to win it all by himself was really over with the crowd.  All the managers at ringside just seemed to add to the chaos of this match and not in a good way. It was almost a 12 person mixed tag.
Winner: Cesaro retains the titles for his team by pinning Big E.
Highlights: Jimmy Uso trying to win the titles by himself. Los Matadores hitting a Powerbomb/Backstabber combo. El Torito taking out Kofi and Natalya taking out El Torito.
Comments: This was a good match, but there was too much going on that was unnecessary.
Andre the Giant Memorial Battle Royal
No one is getting an individual entrance for this, which is sad. I forgot that the tag teams from the previous match are also in this thing. Axel is running his mouth over the Royal Rumble (Dude, you were never IN the Royal Rumble, shut up) and is thrown out by the majority of the participants.
The final three comes down to Big Show, Miz, and Mizdow. Miz tells Mizdow that they'll take out Show together, but Mizdow refuses. Miz gets up in Mizdow's face and basically TELLS him that they're going to take on Big Show together. When Mizdow STILL refuses, Miz throws a fit and starts poking him in the chest, HARD. Mizdow's finally had enough and eliminates Miz, to Miz's fury. Meanwhile, Show just stands in the corner and waits for them to work their issues out.
Now that Miz is gone, Show and Mizdow can get down to business. Show doesn't think Mizdow has a prayer of getting him over, but Mizdow is going to try. Show throws Mizdow over the top rope, but Mizdow hangs on and takes it to Show. Mizdow gets Show into the ropes, but Show is just too big and strong. Mizdow gets Show over the top rope to the apron, but Show catches him in a chokeslam. Mizdown tries to pull a Benoit from 2004, but Benoit was a lot stronger than Mizdow and Show eliminates him.
Winner: Big Show by eliminating Damian Mizdow. Show finally won a battle royal.
Highlights: Axel being eliminated, Gabriel and Fandango eliminating each other. Mizdow FINALLY turning on Miz. Itami eliminating Bo Dallas.
Comments: That was a really good match. Good for Big Show.
Opener
We start with Aloe Blacc singing 'America, the Beautiful'. He sounds fantastic.
We start with LL Cool J talking about how people have been brought together since radio and TV and how WrestleMania is the same way. We get a montage of WrestleMania moments.
Ladder Match for the WWE Intercontinental Championship: Bad New Barrett vs Dean Ambrose vs Daniel Bryan vs Luke Harper vs Dolph Ziggler vs R-Truth vs Stardust
Bryan is out first to a huge pop. Barrett is out next a chorus of boos. Ziggler gets a great pop. Stardust gets little reaction, though his outfit looks…cool. Harper gets little reaction. R-Truth gets an okay reaction. Ambrose gets a huge reaction.
This was a really great match. Everyone got their spots in and it really could've been anyone's game. I darn near had a heart attack when Dean was put through the ladder.
Winner: Daniel Bryan retrieves the IC belt. The crowd LOSES it.
Highlights: Ambrose's elbow drop off the ladder. The 'Cody' chants. Stardust's special ladder. The fate of said special ladder.
Comments: That was a great opening to WrestleMania. This would be Bryan's last WrestleMania appearance for a few years due to his seeming retirement due to concussion-related brain injuries.
We get a promo for Tapout and a video package for Orton/Rollins
Randy Orton vs Seth Rollins (with J&J Security)
Seth and company get a great pop. Seth seems pretty chipper. I remember how much I hated him back then. Orton gets a great pop. He's achieved that status where he's cheered whether he's a face or heel.
This match gets off to a slow start, but these two are equally matched. Something I'm hearing that is irking me greatly is that somehow Rollins is a relative newbie in the business, when he's actually been working in professional wrestling about as long as Orton has, and most of the guys in the first few generations of NXT.
Randy is one of the few people who can take the turnbuckle bomb correctly and with Rollins out, he turns his attention to J&J, but that costs him because Seth hits the suicide dive.
The commentators make a good point, Randy's getting too caught up in the emotion, or he's too arrogant to take Rollins seriously.
This was a really great match in terms of story and ring work. Orton and Rollins have very similar styles and are equal in terms of experience, so it made the match very nice to watch.
Winner: Randy Orton by pinfall
Highlights: Orton countering the Curbstomp into an RKO.
Comments: I really enjoyed this match, they were a good pairing
We have a promo for the WWE Double Attack Figures.
We see Ronda Rousey in the audience and she's having a blast. Lawler jokes that Ronda looks like she wants to get in the ring herself.
We get a video package for Triple H vs Sting.
No Disqualification Match: Triple H vs Sting
There's a drum group with makeup like Sting's performing his entrance. Sting gets a really great pop. He looks like he really wasn't expecting that reaction. Something is smoking in the background, I hope that's supposed to happen.
Triple H's entrance starts with a video of the Bay Area and then it turns apocalyptic. Oh, that's right, they put Arnold in the Hall of Fame and he let them borrow the Terminator for Triple H's entrance. Even the robots know Trips is going to be booed.
ave to admit, Triple H's Terminator/Skull King gear is pretty cool, and he gets a great pop on top of it.
JBL tries to say Sting is intimidated, Sting doesn't look impressed, in my opinion. The man's faced off with a lot of legends, he's not worried about Triple H.
We start with a face off, both men trying to play mind games. This match really isn't going anywhere. Even if I didn't know what was going to happen, it looks like they're waiting for something to happen.
This commentary about Sting is getting on my nerves in a BIG way. I realize that Cole, Lawler, and JBL are more familiar with Triple H, but their shock over Sting being good and being dominate is really annoying me. Also, JBL saying that Sting tried to put WWE out of business is certainly not true and was uncalled for.
The whole DX/NWO thing would've been cool right after WCW went under, but almost fifteen years later, it's feeling a little flat.
All in all, this was a really good match, but I wish they hadn't waited until AFTER the run ins to pick up the pace.
Winner: Triple H by pinfall, but honestly, I really think Sting should have, so the fans see Triple H get his. Afterwards, both factions get into the ring to check on their guys and we have a standoff. Triple H extends his hand to Sting and they shake hands
Highlights: NWO/DX face off, even though the three original members of the NWO were top WWE guys first.
Comments: I liked this match, but I would've preferred Sting/Undertaker instead. The run ins of the NWO and DX made things a mess. Also, this would be Sting's only WrestleMania appearance. He would retire due to injuries in 2016.
Maria Menounos has an interview with Daniel Bryan and we get this really irritating (at least to me) segment where he gets congratulated by former IC champions.
Halftime show time: Travis Barker, Skylar Gray and Kid Ing (I think). This is okay, but I'm still against taking time out just for a musical act.
The Bella Twins vs Paige and AJ Lee
Paige and AJ both get good pops. Surprisingly, so do the Bellas, despite being the heels.
Paige draws first blood, but Nikki fights back, takes out AJ and hits Paige with an Alabama Slam. The Bellas take control pretty quickly and without AJ, this is pretty much a handicap match.
I really liked this match because the women of Total Divas, the Bellas especially, get a bad rap for only being on the roster for their looks. Nikki, Brie, and Paige really showed that they were every bit as athletic and talented as the guys or the women in NXT.
Winner: AJ gets the submission. The Bellas aren't happy, but Nikki's still the champion.
Highlights: The Bellas showing why they aren't people to dismiss or take lightly, despite what the naysayers want to believe.
Comments: The thing that annoys me most about this match is the fact that AJ did basically nothing but got the victory for her team. However, this would also be AJ's final WrestleMania. She would retire shortly after this match.
United States Championship Match: Rusev (with Lana) vs John Cena
Rusev's entrance starts 'Russian' soldiers, Russian flags, tanks, cannon, the Russian National Anthem. Lana comes down to the ring bearing the US Title, escorted by soldiers. The cannon and tanks fire blanks and Rusev comes out ON a tank. The crowd is not happy about this, but it looks cool. For whatever reason, Rusev's ACTUAL theme doesn't start until he gets to the ring. We also get the start of the falling out between Rusev and Lana that would be a big storyline (for better or worse) during the summer.
Cena's response is a tribute to American greatness and ingenuity. Even with all that, Cena's pop is mixed. And he doesn't come out in a tank.
Rusev is a jerk to Eden Styles and insists on being introduced first, much to Eden's annoyance.
Cena draws first blood and goes for the quick pin, not sure why, Rusev responds and this match gets physical very quickly.
This was a rough and physical match, but the story was really great and Rusev and Cena worked really well together. Rusev plays the arrogant heel very well, but he's not a coward, thankfully. This match was very back and forth and Rusev really looked great.
People griped at the time about Cena beating Rusev, but the way he beat him actually protected Rusev. Rusev was beaten because of a distraction after accidentally hitting Lana, so the win was a luck break for Cena, not a burial.
Winner: John Cena by pinfall, we have a NEW US Champion. Rusev is furious and berates an injured Lana and storms off, leaving Lana behind.
Highlights: Rusev's entrance. That was seriously awesome.
Comments: I really liked that match.
Triple H and Stephanie announce that WWE has set a new attendance record for Levi Stadium: 76,976!!!
The Streak: Undertaker vs Bray Wyatt
Wyatt comes out first and as he makes his way to the ring, seems to bring zombie scarecrows to life, which is really creepy. It's not dark enough for the fireflies to come out and the lantern looks a bit ridiculous, but it's an eerie entrance.
It's not dark enough for the lights to go out for Taker, but that's okay, the entrance is still creepy. The Deadman Cometh to a great pop. Wyatt looks like he's about to pee his pants. As JBL puts it 'Bray Wyatt wants to dance with the devil? Welcome to hell!'.
Taker looks much better than he did at WrestleMania 30 and Wyatt looks like it's just occurred to him what he's gotten himself into: He just called out the devil, and the devil isn't happy.
Wyatt tries some mind games, but it's like an amateur trying to outdo the master. Wyatt finally charges at Taker and gets a boot to the face for his trouble.
Oh, this is much better than last year. Taker looks in much better shape and he's taking this fool to the woodshed. Wyatt gets in his first offensive move, but Taker gets up. Wyatt clotheslines Taker to the outside, but Taker lands on his feet and pulls Wyatt outside.
This match was 100% better than the match with Lesnar. Taker looked terrible in the Lesnar match. He looked like a sick old man and the concussion he received during the match just made it worse. In this match, he looks much healthier and seems to be firing on all the cylinders.
Winner: The Undertaker by pinfall. The Streak is 22-1
Highlights: Taker sitting up during Wyatt's spider move and Wyatt folding like a cheap chair. Wyatt's face when Taker gets him in a chokeslam.
Comments: There was some controversy over Taker coming back. A lot of people didn't see the point because the Streak was over, and Taker had only been coming back for WrestleMania, but I love that he came back. It was as if he wanted to prove that the Streak was not the only thing about his career that mattered and to dispel the image of the old man who lost to Brock Lesnar.
WWE World Heavyweight Championship: Brock Lesnar (with Paul Heyman) vs Roman Reigns
Roman comes out to a mixed reaction. He got a lot of flack for all the security, but given the reaction and the amount of people, it's totally understandable.
Lesnar gets a good pop, Heyman insists on introducing Lesnar himself.
Roman makes the first move but Lesnar dominates this match, but Roman keeps getting up.
This isn't a technical match, this is a fight, and it was a stiff one. Lesnar dominated most of the match, but Roman gave as good as he got, especially when it came to slugfests when he found an opening. Neither man pulled punches and Lesnar's face was starting to look lumpy from all the bruises. I was a little disappointed that Roman didn't get more offense in, but I think it was to play up Lesnar being an arrogant heel.
Rollins got a huge pop when his music hit and everyone knew what this meant: He was going to cash in and not only be the first to cash in at WrestleMania, but the first to cash-in mid-match and we have a Triple Threat match. Seth makes a mistake though, but targeting Lesnar instead of Roman. Lesnar was bleeding, but he wasn't so far gone that someone Seth's size could take him out. Lesnar gets Seth up in a F-5, but Roman's spear saves Seth, who thanks him by giving HIM the curb stomp for three and we have a new champion!
Winner: Seth Rollins by pinfall on Roman Reigns. Seth stays just long enough to get his hand raised then takes off like a bat out of hell.
Highlights: Seth's cash in. Roman making Lesnar bleed his own blood. Seth celebrating with the title.
Comments: The ending of this match enraged me in 2015, but looking back, I can see that Roman wasn't ready to be the top guy just yet. He still needed to grow and develop his ring and promo skills, whereas Rollins was ready for that spot.
Overall Comments
So, how did WrestleMania 31 do? Overall, it did really well. I'll admit that I noticed issues that I didn't notice when I first watched it because I was so excited about getting to see my first WrestleMania LIVE, and enjoyed some matches more than I had the first time around. This was a really good show overall and it's one I recommend watching for its own merits.
Snoozers: Triple H vs Sting. It started too slow and they were clearly waiting for the run ins.
Stinkers: Tag Team match. The match was good, but every team having a manager and the managers getting involved made it too chaotic.
Match of the Night: Cena vs Rusev. That was really an awesome match.
Hall of Fame: Randy Savage, Rikishi, Alundra Blayze, Larry Zybszko, Tatsumi Fujinami, Kevin Nash, The Bushwhackers, Arnold Schwarzenegger
Warrior Award: Connor 'The Crusher' Michalek.
Final Thoughts: I enjoyed this show, and had a lot of fun watching it when my Network would cooperate.
---
Always Use Your Head and visit the official Pro Wrestling Tees store for The Chairshot All t-shirt proceeds help support the advancement of your favorite hard-hitting wrestling website, The Chairshot!

---