Top 5: WWE WrestleMania 34 Opponents For John Cena
WWE Elimination Chamber is in the books, and while Roman Reigns ended the night battered and bruised in a Chamber pod, he's also going to WrestleMania to challenge Brock Lesnar in what is likely to close out the show (sorry Shinsuke Nakamura). With that settled, another item remains open: What does John Cena do at WrestleMania 34?
I am not so sure the answer will be resolved in a week, as John Cena commented he may have to go outside of the normal means to find his way onto the card. That could potentially take a good portion of the next six weeks, as a desperate and conflicted John Cena gets to WrestleMania by "any means necessary."
The end result? Well it's always fun to speculate! I give you the Top 5 WWE WrestleMania 34 opponents for the WWE's resident active legend, John Cena.
5. Elias vs. John Cena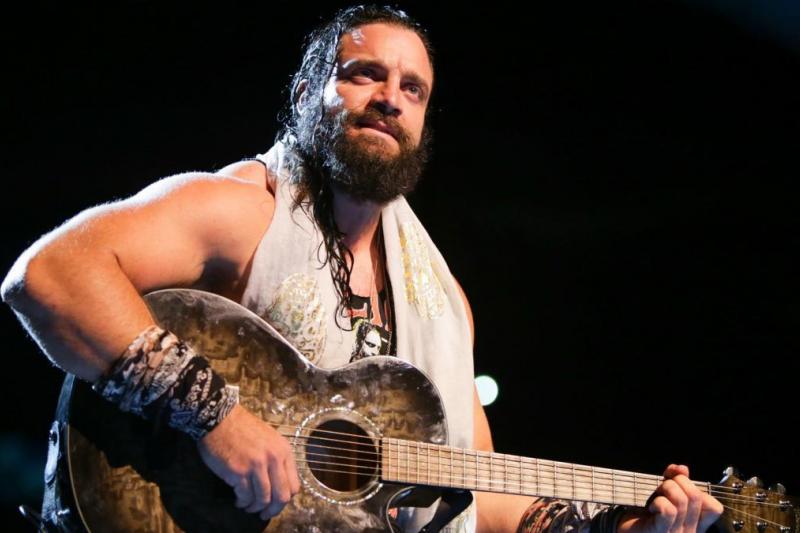 The story is there, as John Cena and the man everyone wants to walk with have crossed paths before. Could they embark on a journey that takes us to New Orleans? The last time John Cena wrestled in the Superdome, he defeated Bray Wyatt in a match that seemingly turned Cena into "Mid-Card Match John" at WrestleMania.
While Elias would be more of the same, it wouldn't shock me if the outcome wasn't different. Elias can benefit greatly from a win here, and John Cena isn't spending much more time at the top.
4. Jinder Mahal vs. John Cena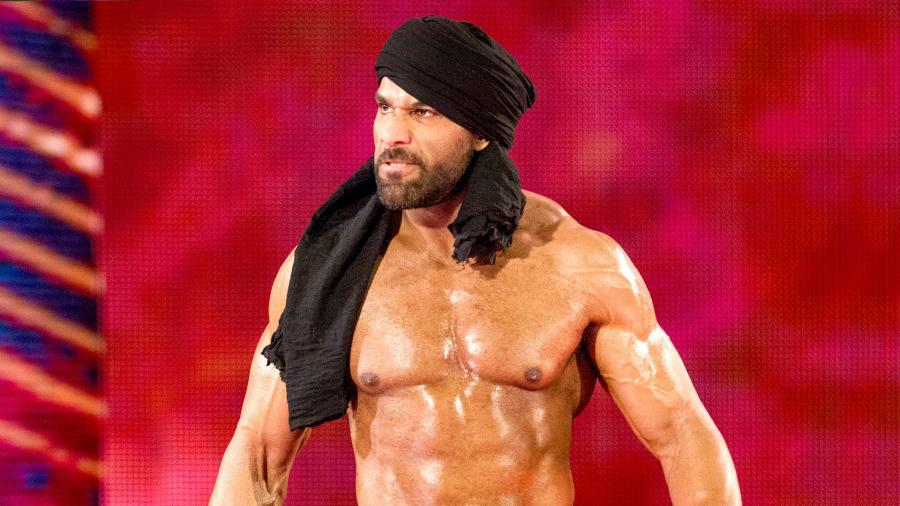 Yes, this is a self-serving option. I've been pegged as a "Jinder Guy" since his ascension, and I am totally fine with that. I also called this match when I called AJ Styles going over Jinder for the WWE Championship and Shinsuke Nakamura winning the Royal Rumble (all things I said back in August, by the way).
Jinder Mahal getting "the John Cena match" at WrestleMania 34 is the perfect cap to his unforeseeable year, which started when he put over Rob Gronkowski en route to Mojo Rawley winning the Andre The Giant Memorial Battle Royal at WrestleMania 33.
If I think John could put over Elias, could he put over Jinder? Honestly, it makes perfect sense to me.
3. Seth Rollins vs. Finn Balor vs. Braun Strowman vs. John Cena vs. The Miz (c) for the Intercontinental Championship

The Intercontinental Championship is the one accolade that has eluded John Cena in his illustrious career, and challenging for that title at WrestleMania makes perfect sense.
You can include Finn Balor (as I did) and/or Elias into this mix as well, although I see Finn teaming with Luke Gallows and Karl Anderson as Balor Club against The New Day in New Orleans, and Strowman might fill the role I have pegged for Cena in my top spot here.
But this match could deliver big time, it makes sense for Cena to want to be in it, and he could even win.
2. Randy Orton vs. John Cena
Before you completely dismiss this match, consider the history both men have. Consider the contributions they've made to WWE during their careers. And consider the options they have in front of them.
As a cross-brand match, this is as big as it gets. They can deliver, and the build could be entertaining. Count me in if this is what we end up with.
1. Triple H & Stephanie McMahon vs. John Cena & Ronda Rousey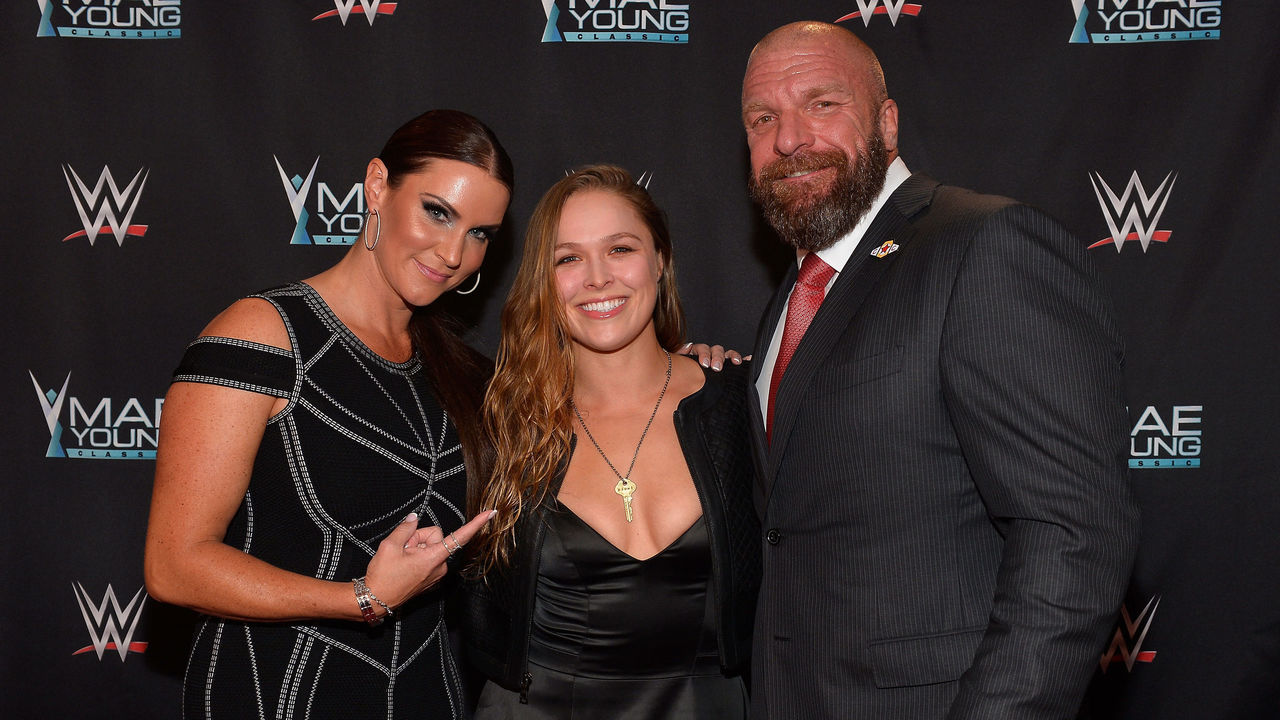 Triple H obviously wants the Ronda Rousey signing to work out. It can lead to so many more major name acquisitions as he continues to stake his claim to the leadership of WWE. There are few you can trust in the ring with an inexperienced talent than Triple H.
John Cena is one of those few.
Whoever teams with Ronda Rousey will be a big deal. We know she will compete at WrestleMania as it's been explained from a storyline standpoint. Now we just need to see who she teams with. Could Cena interject himself into this volatile situation in order to cement his position on the grandest stage of them all?
It would sell, that's for sure.