Top 5: WWE WrestleMania 34 Opponents For John Cena
WWE Elimination Chamber is in the books, and while Roman Reigns ended the night battered and bruised in a Chamber pod, he's also going to WrestleMania to challenge Brock Lesnar in what is likely to close out the show (sorry Shinsuke Nakamura). With that settled, another item remains open: What does John Cena do at WrestleMania 34?
I am not so sure the answer will be resolved in a week, as John Cena commented he may have to go outside of the normal means to find his way onto the card. That could potentially take a good portion of the next six weeks, as a desperate and conflicted John Cena gets to WrestleMania by "any means necessary."
The end result? Well it's always fun to speculate! I give you the Top 5 WWE WrestleMania 34 opponents for the WWE's resident active legend, John Cena.
5. Elias vs. John Cena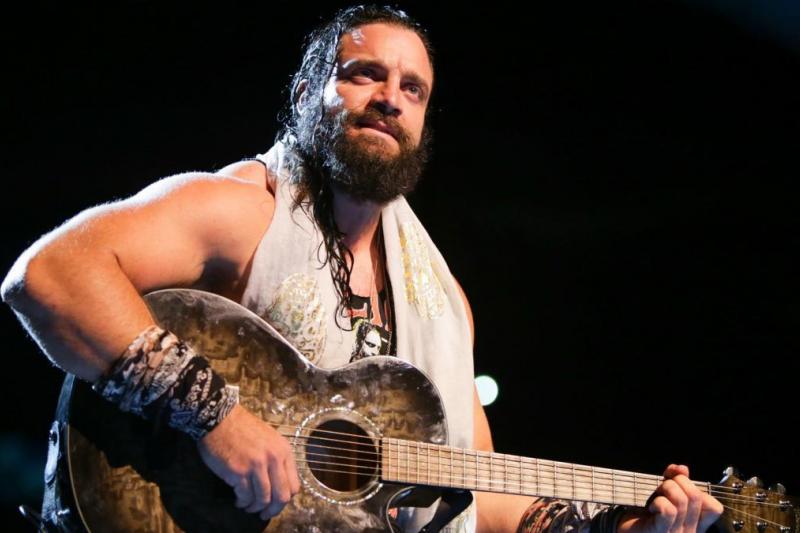 The story is there, as John Cena and the man everyone wants to walk with have crossed paths before. Could they embark on a journey that takes us to New Orleans? The last time John Cena wrestled in the Superdome, he defeated Bray Wyatt in a match that seemingly turned Cena into "Mid-Card Match John" at WrestleMania.
While Elias would be more of the same, it wouldn't shock me if the outcome wasn't different. Elias can benefit greatly from a win here, and John Cena isn't spending much more time at the top.
4. Jinder Mahal vs. John Cena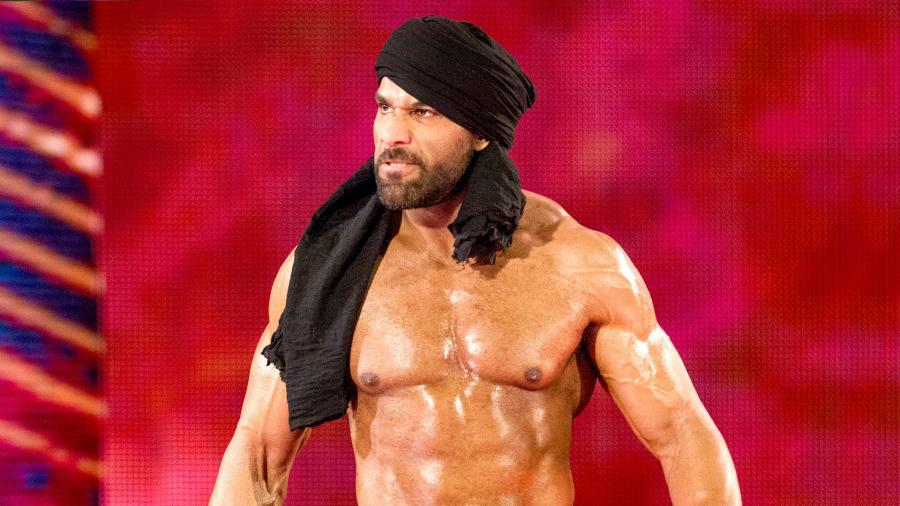 Yes, this is a self-serving option. I've been pegged as a "Jinder Guy" since his ascension, and I am totally fine with that. I also called this match when I called AJ Styles going over Jinder for the WWE Championship and Shinsuke Nakamura winning the Royal Rumble (all things I said back in August, by the way).
Jinder Mahal getting "the John Cena match" at WrestleMania 34 is the perfect cap to his unforeseeable year, which started when he put over Rob Gronkowski en route to Mojo Rawley winning the Andre The Giant Memorial Battle Royal at WrestleMania 33.
If I think John could put over Elias, could he put over Jinder? Honestly, it makes perfect sense to me.
3. Seth Rollins vs. Finn Balor vs. Braun Strowman vs. John Cena vs. The Miz (c) for the Intercontinental Championship

The Intercontinental Championship is the one accolade that has eluded John Cena in his illustrious career, and challenging for that title at WrestleMania makes perfect sense.
You can include Finn Balor (as I did) and/or Elias into this mix as well, although I see Finn teaming with Luke Gallows and Karl Anderson as Balor Club against The New Day in New Orleans, and Strowman might fill the role I have pegged for Cena in my top spot here.
But this match could deliver big time, it makes sense for Cena to want to be in it, and he could even win.
2. Randy Orton vs. John Cena
Before you completely dismiss this match, consider the history both men have. Consider the contributions they've made to WWE during their careers. And consider the options they have in front of them.
As a cross-brand match, this is as big as it gets. They can deliver, and the build could be entertaining. Count me in if this is what we end up with.
1. Triple H & Stephanie McMahon vs. John Cena & Ronda Rousey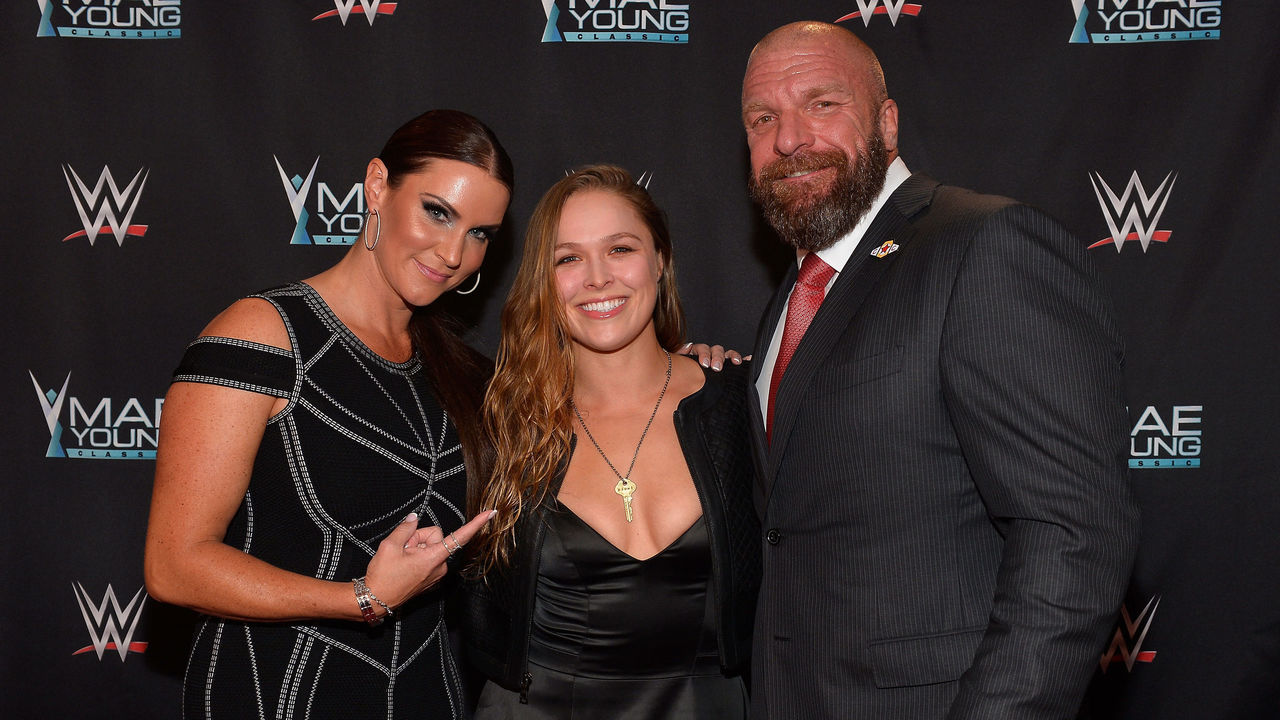 Triple H obviously wants the Ronda Rousey signing to work out. It can lead to so many more major name acquisitions as he continues to stake his claim to the leadership of WWE. There are few you can trust in the ring with an inexperienced talent than Triple H.
John Cena is one of those few.
Whoever teams with Ronda Rousey will be a big deal. We know she will compete at WrestleMania as it's been explained from a storyline standpoint. Now we just need to see who she teams with. Could Cena interject himself into this volatile situation in order to cement his position on the grandest stage of them all?
It would sell, that's for sure.
Top 5 Matches: November Vote & Second Chance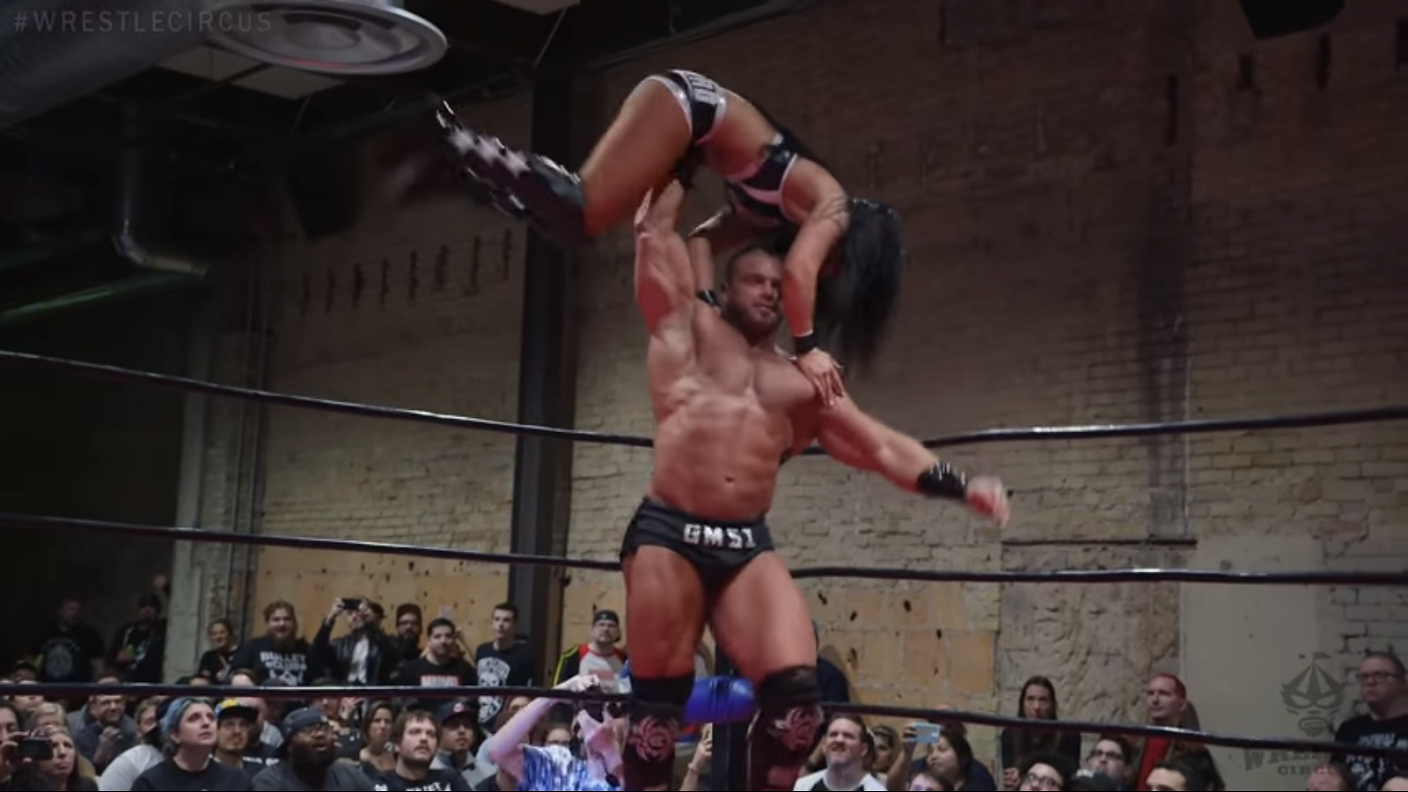 With the November match pool being finalized, let's see what we  have for November and the Second Chance throughout the year.
So without further ado, let's get to the list of matches that are eligible for November.
SmackDown WWE Championship Match: AJ Styles (c) vs Daniel Bryan
NOAH Global League: Naomichi Marufuji vs Kenoh
NXT Takeover WarGames II NXT Championship: Tommaso Ciampa (c) vs Velveteen Dream
NXT UK: Toni Storm vs Jinny
NXT UK UK Championship: Pete Dunne (c) vs Jordan Devlin
Out of this crop of matches for November, I have to say, Velveteen Dream vs Tommaso Ciampa , was hands down my favorite of November.
Now with that out of the way, let's go over the second chance matches. I picked a few personally that I felt deserved another shot, as well as asking a few Chairshot personalities.
Our resident Joshi and Japanese coverage expert Mathew Sarpraicone's Choice:
4.19.2018 Sendai Girls :  Meiko Satomura vs Io Shirai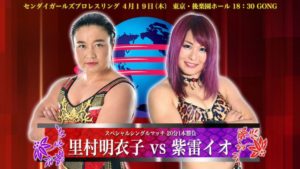 This is definitely a big match as both Io and Meiko have only fought three times in their career, and this one will be their fourth encounter together so you know this match is gonna be special. I know I praise Io in my Stardom coverage for how good she is, but Meiko is currently my favorite female wrestler right now, the woman is fantastic in the ring, the co-founder of Sendai Girls, and has had an amazing career next to Manami Toyota, who is arguably the greatest female wrestler of not only Japan, but of all time. This is definitely gonna be a huge place and no better place to do it than the legendary Korakuen Hall, so let's see how this encounter goes.
I think this might be my favorite female match of 2018 so far and it's not just because these are two of my favorite women in the ring, but because the chemistry and story they can tell in the ring. This is probably just me, but Io really fits well in the Sendai Girls roster if she ever decides to wrestle more shows for them instead of Stardom and it would be a nice change of pace for her career since she has done everything in Stardom, but I'm sure she'll go when she's ready. Meiko also moves like she hasn't aged a bit and shows how good she is in the ring, and when you get these two females in the ring, you just get magic. There was never a dull moment throughout the match as you feel like you get something special in the match in just about every minutes and it keeps picking up as time goes on. Io would go for her Moonsault Press, but Meiko would kick her down and hit her Death Valley Bomb, but Io would kick out of it. Meiko would then go for her Scorpio Rising which is a beautiful Shining Wizard Axe-Kick and soon as she nails it, the bell would ring meaning that the match is a draw due to the twenty minute time limit and the crowd would give them a standing ovation. They would show each other respect after the match and it's well deserved.
Winner: Time Limit Draw
Rating: **** 1/2
My first addition to the second chance list (I do these weekly, excuse me, I gave myself 2): 
10.21.2018 AJPW Raising an Army Memorial Series Triple Crown Championship Match: Zeus (c) vs Kento Miyahara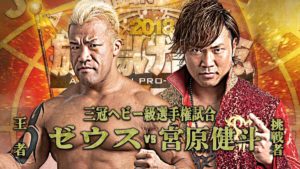 It is now time for our main event of the show as Zeus is set for his second Triple Crown Championship defense against the ace of the company and winner of the Oudou Tournament, Kento Miyahara. The last time these two fought one on one, Kento was the champion and Zeus would beat him to finally win his first Triple Crown Championship. Zeus only had one defense in his name when he defeated Shuji Ishikawa and I was hoping he could have a couple more defenses under his belt before the two would cross paths again, but now it looks like it's the time for them to fight. The outcome of this match is pretty crucial since it'll decide the direction of the company going forward and how things would be booked for the upcoming months. Can Zeus defeat Kento twice in a row or will Kento become a four-time champion?
I'm gonna bring up one issue people had before I go any further and people felt like the crowd not fully interacting in the match hurt the feel of it to make it not as important and I'm gonna have to disagree here since I feel like the fans were just too invested into the match that they would just wanna pay attention to it since this match is a big deal since you have two of their top guys fighting for the biggest prize to see who should actually lead the company into the future out of these two fan-favorites. If I had to say one word to describe this match, it would have to be tremendous because that's exactly what it was from the beginning to the end of it while the ring work was technically a masterpiece while the story of it was just breathtaking to give us a MOTY contender, and rightfully so.
This match just a lot of emotion and intensity between the two of them from every grapple, every strike, and just any move that these two would deliver or counter, it all meant something and you can feel it just by watching this match. This match should show you what exactly Zeus is capable of with how well rounded he is for a guy his size that can throw you with his power while moving quickly like a cruiserweight to throw you off guard, Zeus is the real deal and eyes should be on him. Kento is also no exception as he's proving why he's arguably the greatest in Japan right with how talented he is in the ring, his swagger, and just overall work with these two men should be more than enough for you to follow this company. Zeus would start to show a bit of frustration towards Kento as he would start to pummel him with mean forearms while he was on the ropes as the referee would try to pull him off until he got shoved out of the way and Zeus continue the attacking, but he would eventually be held back by the referee again to calm him down a little which looked like it worked thankfully because that would've been a bad way to end the match.
Kento started to get back into the groove of the match and use the energy of the crowd to get the strength to his a Blackout onto Zeus as he would hit his Shutdown German Suplex Hold as it looked like it's the end, but Zeus would kick out of it and would be considered the first one to kick out of his finisher, leaving Kento speechless and the crowd going crazy! Kento would try to get him up for it the second time as Zeus broke free of the hold to hit a couple of Lariats and hits hit Jackhammer to try and put him away, but Kento would also kick out of it now as it looks like this match could go either way now! Both of these men were showing no surrender into the match and you can tell how important it is to win this match, but Kento would hit a few more Blackout's and hits a second Shutdown German Suplex Hold as he pins Zeus to win his fourth Triple Crown Championship!
I was hoping Zeus would win to hold a little bit longer, but it was a bittersweet moment since the match was incredible and Kento showed that he's the one to lead the company. After the match, Kento would tell Zeus that they should help build All Japan together to help it grow into what it used to be and the two would shake hands as the crowd would start chanting not for Kento or Zeus, but for All Japan as a whole. It was an incredible moment to end the show and they represented King's Road Style very well here. I cannot express enough for you guys to start getting into All Japan Pro Wrestling if you haven't done so already, they're a great product that doesn't get much appreciation anymore and does deserve praise for the year they've been having for professional wrestling. Just go to ajpw.tv and subscribe to their service, it's only $8 a month and it's well worth the money, you'd be crazy to say no to it and it's not hard to catch up and follow the product, you can go to the Champions Carnival or the Oudou Tournament to start it off and get familiar with their roster, do it now. So what will be next for Kento now that he is champion again? The day after the show, Kento would talk in a press conference about his next goal which is to go for the most title defenses in the company as Toshiaki Kawada holds that record with 10 title defenses while Kento was only able to make it up to eight with his first run as the champion, so now he looks to try and break that record this time and I wish him luck in that.
Winner: Kento Miyahara via Shutdown German Suplex Hold
Rating: ******
Our Owner/Publisher Greg Demarco's Second Chance Choice: 
4.22.2018 Impact Wrestling Redemption World Championship Triple Threat: Fenix vs Austin Aries (c) vs Pentagon Jr.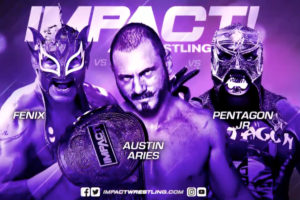 The thrown together main event because Alberto decided to no show during Mania weekend. It's also really a curious situation with Fenix and Pentagon being so visible to Americans within the last month. Both made their WrestleCircus debuts, MLW Fusion main event, ImpactvsLU special event and now Redemption.
Aries tried to take the fight to the brothers immediately, and we got a nice callback to the last triple threat, when Fenix and Pentagon went for the stereo superkicks, but Aries avoided it. After that, it was definitely a free for all. Pentagon had a lot of moments where he baited his little brother into moves, but Fenix had glimses of brillianc. He also had the same issue as other high fliers though, with the top rope. Fenix (and Aero Star in an earlier match) lost balance often, but Fenix is much smoother and made it look like an extended set up, opposed to an obvious botch.
From that point, we see Aries slowly gain momentum back, and keep each man in opposite corners, before they decide to team up. It's this point where the big brother tactics work wonders. Since it looks like Pentagon tells Fenix to pin him, then superkicks him. From that point Pentagon puts Fenix in a Gory Special and then also lifts Aries into a Package Piledriver, for an amazing combination move.
Pentagon then, breaks Aries' arm and hits his Pentagon Driver. AND NEW Impact Wrestling World Champion, Pentagon Jr! Even through the awkward spot with Fenix and the top rope, the match was hard hitting, had some call backs and showed a lot from all three men. Plus it's the first hiccup in Aries' "Belt Collector" gimmick, so that's a wrinkle we might not have been getting with Alberto.
Winner: Pentagon Jr via Pentagon Driver
Rating: **** 3/4
From our's and Twitter's favorite Pro Wrestling NOAH expert, we get Hisame's Second Chance Choice:
8.23.2018 Pro Wrestling NOAH Kawasaki Sports Association 70th Anniversary GHC Heavyweight Championship Match: Go Shiozaki vs Takashi Sugiura (c)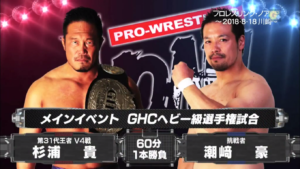 The story here is a continuation of the Super New Generation versus the veterans. Funnily enough for anyone that knows Go, he's closer to the veteran's ages than the New Generation, but hey, it's who he's aligned with. So after defeating Kenoh, Go stepping up makes you figure that the New Generation will keep challenging until someone beats Sugiura. Let's see if Go is the chosen one.
This was one of those Japanese matches with layers based on how much you knew. I mean the fact that Shiozaki came out to his old theme from the glory days with Misawa, already add a layer before the match starts. So as goes with a feud that has over a decade of layers, this was just a hard hitting match. Sugiura kept things grounded with submissions and his Misawa style elbows, where Shiozaki added a little more high flying. A big Suicide Dive to the outside and a gorgeous Moonsault were just a little taste of the lengths Shiozaki was willing to go to.
Even with all the layers, the match still holds up as a great showing between the two regardless of knowledge. There's just too much to try and highlight since the match went over 30 minutes and really picked up in violence during the last 6 or 7. Sugiura did have to rely on the Avalanche Style Olympic Slam to finally put away Shiozaki. So the amount of tricks left up his sleeve could be a story that plays across the entire Super New Generation angle.
Just go find this match, and you won't be upset with the 33 minute investment.
Winner: Sugiura via Avalanche Olympic Slam
Rating: **** 3/4
Now my second pick may surprise some, here's a small hint…it's not Japanese! SHOCKER!: 
2.17.208 WrestleCircus Ringmaster Title / Sideshow Title Match: Brian Cage (c) vs Tessa Blanchard (c)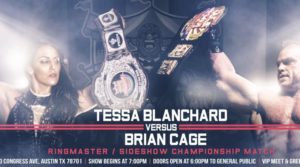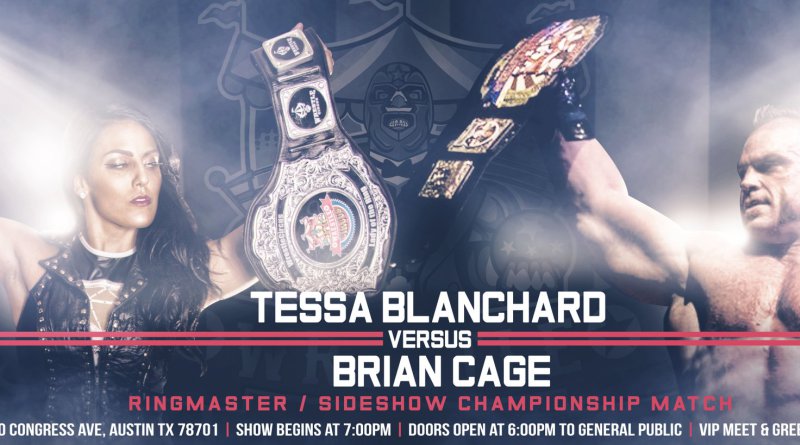 The opening salvo of crowd chants was actually pretty amusing. Cage and his crew did the slow to start heel thing, and the crowd was heavily behind Tessa.
So Cage dominates the early going, but also plays the part of cocky heel, underestimating his female opponent. Tessa picks up some momentum on the outside after Cage turns his back on her. She goes through about half of the front row, hitting Cage with repeated CHAIRSHOTS. When the action gets back in the ring, most of her offense was built around countering Brian's power offense.
He flung her in the air, she caught him with a beautiful DDT. He tried to Powerbomb her, she hit a Canadian Destroyer. She absorbed plenty of his signature moves, and even landed her Top Rope Codebreaker (Magnum). This went back and forth, and had many believable near falls for Tessa. Cage finally ends up keeping her down after a Discus Lariat and Drill Claw, but it was such a good fight.
Even through a few awkward spots, the story the match told was very nice, the in-ring work was impressive and it was damn entertaining. If anyone had thought Tessa got her position based on her last name, watch this match, and shut the hell up. Beautiful match.
Winner: Cage via Drill Claw
Rating: *****
Thoughts:
Well this is a difficult decision. Most of these matches suffer from the same issue, being that there aren't a ton of eyes of the products. I enjoyed all of these matches, and they're all tremendous choices. But since I need to decide, I'm going to have to pick, WrestleCircus: Brian Cage vs Tessa Blanchard, for my vote this week.
WrestleCircus has had issues securing a venue most of this year, but that shouldn't take away from how amazing this match was. It happened during the beginning of the year and still holds up. Not only was it an intergender match, it was wrestled believably and looked extremely competitive.
Can't go wrong with any of these. So remember, two votes this week, and next week will start trimming down our MOTY pool. I'm fairly confident it will look a little different than most sites.






What was your match of November and Second Chance Choice? Let us know on social media @theCHAIRSHOTcom and always remember to use the hashtag #UseYourHead!
WWE Week in Review: December 3-9, 2018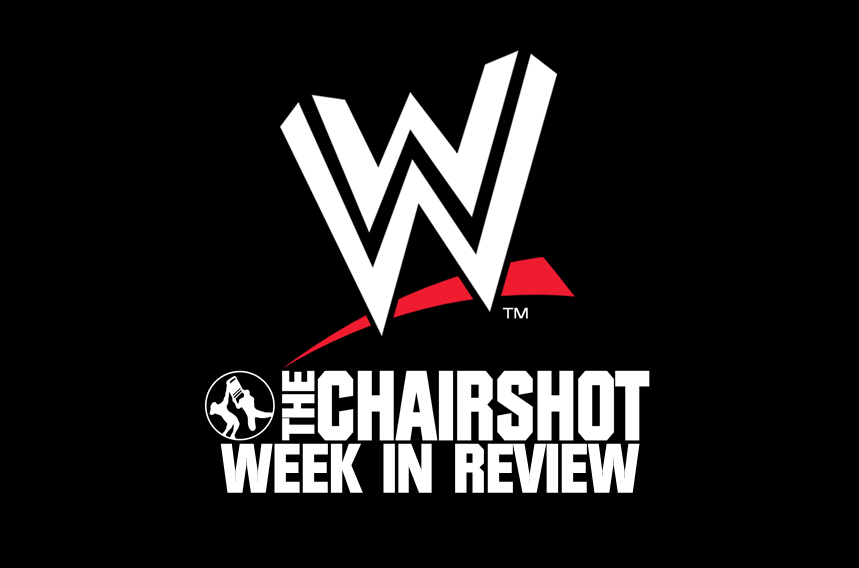 WWE is coming into the home stretch before TLC and the end of the year! See what happened as we near the start of WrestleMania season.
On RAW, Corbin's reign of terror continues, but he finds a familiar foe leading a resistance movement. Nattie's attempt to help Ronda Rousey with the Samoan Sisters runs into a Riott. A big announcement is hinted at for the Women's Division, giving Sasha and Bayley a chance to show their teamwork skills. Dean Ambrose's mind games are stepped up, to Rollins' cost, and an EXTREME legend is forced to take his final bow.
On SmackDown, the war of words in the women's division comes to blows and shows definite cracks. The New Daniel Bryan turns the tables on Miz. Jeff Hardy takes on Randy Orton, but finds that Samoa Joe isn't done with him.
On NXT UK, the gameswomanship to decide who will take on Rhea Ripley next takes some surprising turns. Ripley discovers that being champion isn't easy. The Last Kings of Scotland find that they don't have the keys to the kingdom just yet. And Jordan Devlin continues to build momentum for himself.
On 205, the war between the Lucha House Party and Maria'sMinions continues, Cedric Alexander FINALLY gets the match he wants, and Ariya Daivari looks to get some traction.
On NXT, the war between the Three Horsewomen and Team Sane gets off to a nasty start. The Forgotten Sons make a statement, and Ciampa's return to Full Sail ends in a brawl.
So what happened? Let's find out!
RAW
Baron Corbin and His Cronies: They say that absolute power corrupts absolutely, and Baron Corbin is a prime example of that. The acting GM of Monday Night RAW is drunk on his almost unlimited power, hopeful that he will be rewarded for his toadying by becoming permanent General Manager of RAW. Along the way, he's managed to find a few lackeys, namely Drew McIntyre and Bobby Lashley, to act as his muscle against the babyfaces.
However, in his rise to the top, Corbin had stepped on a lot of people, including Finn Balor and Elias. Balor would prove to be the biggest thorn in Corbin's side the whole evening, so if Corbin thinks he's crushed the resistance, he's got another thing coming.
Women's Division: Ronda Rousey and Nattie were supposed to kick off the show by taking on Nia Jax and Tamina Snuka, but before the match could start, Nattie was attacked by the Riott Squad, who wasted no time in taking Nattie to task, and by task, I mean putting her through a table. While that was going on, Jax and Snuka jumped Rousey from behind and left her in the ring. Guess that match will have wait.
Alexa Bliss, who is now in charge of the RAW Women's Division, decided to give this whole open forum thing another try. Unfortunately, her antics last week hadn't endeared her to Sasha and Bayley, who were both very vocal about the fact that they didn't want her in the RAW Women's Division, and her attempt to drive a wedge between them didn't help. One thing we did learn is that the long-sought for Women's Tag Team Titles ARE coming,and Sasha and Bayley want to be the first champions.
However, Mickie James, Dana Brooke, and Alicia Fox came out, eager for another beatdown, but Alexa held them off, saying that if they wanted a fight, they were going to have a match. Dana Brooke tried to get in a shot, but was sent back to the locker room by Bliss.
The match was really good, James and Fox are a really great tag team, but Sasha and Bayley weren't in the mood to play after two weeks of Bliss' antics, and put James and Fox away by having better teamwork, much to the seeming approval of Alexa Bliss.
However, that was about the only good moment Bliss was going to have. An enraged Ronda Rousey confronted Bliss over what happened atthe start of the show and demanded to take Jax and Snuka on in a handicap match. Bliss refused, but promised to find her another partner and re-do the match.
In a backstage interview, Nia Jax and Tamina Snuka were asked about restarted match between themselves, Ronda Rousey, and Rousey's new partner, Ember Moon. Neither woman is particularly worried about it. They'll put Rousey and Moon away like Nia did Becky Lynch and how Tamina's been putting away Moon.
The match between Rousey, Moon, Snuka, and Jax started out as 2-1 as the Samoan Sisters got the jump on Rousey before Moon came out, however, Moon came running out and even the odds. After that, the match was pretty good, if a little rough. The improvised team of Rousey and Moon had great teamwork and were able to put the Samoan Sisters away with an armbar on Tamina, but what will be the scene next Sunday at TLC
RAW Tag Team Division: Last week, Bobby Roode and Chad Gable came close to taking the tag team championship from AoP, except for the whole part about Drake Maverick peeing on Roode's prize robe. This week, Roode and Gable went to Corbin and demanded a rematch. Corbin seemed hip to it, but stated that Roode had to defeat Maverick in order to get the rematch.
For weeks, the Lucha House Party has been getting the best of the Revival, and for weeks, the Revival has been complaining about it. Revival keeps wanting to blame the Lucha House rules that allow LHP to compete in 3-2 handicap, but the LHP had already gotten at least one victory over the Revival without the rule.
There's not much to say about this match. Revival made the same complaint they've been making for a month, the match still went under Lucha House Rules, and the Revival lost. Rinse. Repeat.
In 2016, the unlikely team of Heath Slater and Rhyno shocked the WWE Universe by becoming the first SmackDown Tag Team Champions.However, since losing the titles, it's safe to say that the team has been used mostly for comic relief. The problem is that Corbin doesn't have much of a sense of humor and tells them that there's no longer room on RAW for them, one of them has to go. But Corbin offers them a way out: One of them can quit and the other can keep his job. When Slater and Rhyno can't agree on who should quit,Corbin makes a match between them and the loser will be fired.
This match was really sad. It was clear that neither Slater nor Rhyno wanted to put the other out of a job, but they really didn't have a choice, Slater's got kids after all. Thankfully, the match was quick,Slater came out on top, ending the WWE career of the Manbeast, the last OG ECW champion. Thank you, Rhyno.
After that heartbreak, Slater confronted Corbin and got another bombshell, he's been demoted to referee. So not only did Corbin force Slater to end his best friend's career, he humiliated him just for the hell of it. Corbin's going to regret that, I'm sure.
On paper, Bobby Roode's match with Drake Maverick looked like a cakewalk, especially to Roode, who dominated much of the match, until AoP, and Corbin threw a wrench into the plan.
See, when Corbin made the match, he had no real intention of actually letting Roode and Gable get another chance. How do I know? Because when it looked like Roode was about to win, Corbin employed his usual tactic to be sure he or his cronies would win: He changed the match to a handicap match, AFTER Gable had been beaten down by AoP.
The renewed match wasn't much to speak of. It started out as 3 on 1 due to Gable recovering from his beatdown, but even when Gable did come out, Glorious Alpha were no match for a 3 on 2 assault. Maverick and AoP would get the win with a Super Collider and two more people joined the resistance.
Dean Ambrose and Seth Rollins: Even though Ambrose missed last week's RAW due to being inoculated against just about every disease he could think of, he promised to be at RAW this week and he kept that promise. However, Deans…germ aversion was still in place, he came out in with a SWAT team, a quarantine unit, and a gas mask. What's with the gas mask? Well, it's because Houston is a slum, according to Ambrose and the gas mask is to protect him from the germs.
The SWAT Team, who have their own masks, are there to protect Bane Ambrose (seriously, he looked like Bane from the Dark Knight Movies) from a completely unprovoked attack from that crazy Seth Rollins.  Okay, maybe that attack wouldn't be COMPLETELY unprovoked, because Seth's a needy little thing who is forever needing Dean for something and just couldn't stand the truth Dean had to say.
Dean's feelings are justified though! Seth's a control freak and anyone who's lived with a control freak knows what an absolute pain in the ass that can be. Problem is that most wouldn't have the guts to let that control freak have it. Dean did. He had the strength and the guts to let Seth have it.
Dean points out that the Shield used to be the outsiders,but then Seth and Roman sold out. They sold out to the establishment, and they sold out to the fans. The fans want Rollins? Too bad, life's not fair. Dean Ambrose is now the moral compass of the WWE.
Turning his attention to TLC, Dean promises that he will win. He will make Rollins lose control because simply TAKING that Intercontinental Championship would way too easy. Rollins will lose his infamous control and that lovely championship will fall into the safe arms of Dean Ambrose.
At this point, Rollins has had enough and heads for the ring, taking out everyone in his path, including the SWAT team Dean hired to protect him. Rollins finally got his hands on his former friend and the fight was on. Rollins was able to the upperhand a few times, but the righteous Ambrose was able to turn it around, with a well-placed shot with his gas mask. Ambrose would add further injuries to insult by hitting TWO Dirty Deeds on Rollins before leaving, still proclaiming his integrity. Will that integrity hold at TLC? Or will Rollins be able to keep his championship?
Drew McIntyre Appreciation Night: One of Corbin's brainstorms of the evening was to give Drew McIntyre an appreciation segment in the ring, complete with gold metal for his accomplishments.McIntyre wasted no time in taking credit for everything himself and denouncing babyfaces like Finn Balor as unworthy and complaining about lazy and complacent superstars.
However, out comes Dolph Ziggler. It seems that Corbin cut Ziggler out of the footage of McIntyre's rise to the top, something that Ziggler was very much a part of and the Show Off isn't happy about this.
McIntyre, however, wasn't about to share the glory with his former friend and eviscerates his former partner. However, Ziggler wasn't going to stand for McIntyre's nonsense and lays McIntyre out. Enraged by Ziggler's actions, Corbin forces Ziggler to face McIntyre one on one.
On paper, this looked like a really one-sided match since McIntyre had a serious height and strength advantage of Ziggler. Ziggler had his famous scrappiness…and some help. Finn Balor would help Ziggler get the win over McIntyre by laying the Scottish Psychopath out, leaving him open to a Ziggler Superkick. Enraged, McIntyre vowed to make Balor pay for his embarrassment.
Elias vs Bobby Lashley: Last week, Lashley was the victim of a 3 or 4 – 1 beatdown at thehands of Corbin, McIntyre, Lashley, and Rush. Elias got on the guitar and was prepared to put his trashing of Lashley to music when Rush interrupts and praises Lashley.
Not happy about the interruption, Elias went after Lashley and a brawl broke out. Elias would get the upperhand, sending Lashley into the TitanTron and then turned his attention to Lio Rush, who ran away, as did Lashley when Elias tried to go El Kabong on him. But Rush, suddenly comes running back, just in time for El Kabong. Why would Rush do something so foolish? Because he was more worried about getting away from Finn Balor than with Elias' guitar. Looks like the resistance is growing on RAW.
Backstage, a stressed, and pissed, Corbin had an interesting meeting with Jinder Mahal. The Shaman of Shanti just wants to help Corbin find peace through meditation. He also offers to help Corbin deal with his little Balor problem. Corbin agrees and sets the match for later.
Finn Balor vs Jinder Mahal (with the Singhs): Finn Balor had spend Monday night doing everything he could to annoy Baron Corbin and had done a pretty good job of it. Mahal had offered to take care of Balor for Corbin, and to get some measure of revenge for all the humiliating losses Mahal and partner, Alicia Fox, had taken during the Mixed Match Challenge.
Unfortunately, despite Mahal's best efforts, Balor would pull out the victory with some help from Apollo Crews, who attacked the Singhs. Looks like Balor's resistance building is getting somewhere, or did Crews have his own reasons for helping out?
However, Balor still had to reckon with Drew McIntyre,who attacked him backstage as Balor was giving an interview and gave him a vicious beating.
SmackDown
WWE Championship: Note to self: NEVER enter a hyperbaric chamber, if what happened to Daniel Bryan is anything to go by. Once upon a month ago, Daniel Bryan was the perennial darling of the WWE Universe, but then he entered a hyperbaric chamber and came out a walking Vegan and Greenpeace stereotype, who had no qualms about screwing over a colleague he claimed to respect just because the colleague mentioned him in a promo.  
Miz got the interesting job of interviewing the new Daniel Bryan and it went about as well as you can expect. Miz didn't see what was so new about Bryan, but Bryan sets the record straight: He doesn't give a damn what the fickle fans think or about winning honorably. It's either win or lose. Which means Miz was right about Bryan all along.
Miz isn't sure what to make of this and Bryan chides him for never getting to the point. So what about kicking Styles in the balls? People do worse things than that every day to each other and to the planet.
Miz is completely lost, sure he knew all along that Bryan was full of crap, but did he become champion because of what Miz said. Bryan can't seem to decide what the answer is and it doesn't matter. Old Daniel Bryan is dead and no one can do anything about that.
However, an enraged AJ Styles would beg to differ. Bryan did the typically heel thing and shoved Miz towards Styles to take the punishment, which he did, but Styles hadn't taken his eyes off of Bryan. Bryan runs, but Miz gets involved and it's a three way fist fight until Miz hits a Skull Crushing Finale on Styles. Miz is stunned by Bryan's actions, but time will tell if there will be any repercussions.
WWE United States Championship: Last week, Rusev was supposed to have a match against Nakamura, but Nakamura played dirty and took Rusev out with two Kinshasa kicks before the match started. When asked about this, Rusev didn't mince words: Nakamura did what he did because he was afraid and knew that Rusev would beat him.
And who wouldn't be afraid of the muscles Rusev showed off, not to mention that Rusev is hungry for the US Championship, which he held for almost a year in 2014 before losing it to John Cena. Nakamura wants to treat the US Championship like a toy, but for Rusev, it represents honor and tradition, which Nakamura doesn't have. Nakamura can run, but he can't hide from the hungry Rusev, who vows to feast on Nakamura on Rusev Day!
SmackDown Women's Division: SmackDown started off with the contract signing for the Women's TLC Match at TLC because we make history on Tuesday nights. Asuka and Charlotte come out, followed by Becky.  
Anyone who has ever watched a contract signing in WWE knows how they go: Everyone insults everyone else and a fight breaks out. Well,this was no different, only this argument, seemed to center around who could beat Ronda Rousey, between Charlotte and Asuka. Becky shut them both up, by pointing out that SHE was the one who took Rousey out with a broken face and a concussion, though Charlotte tried to claim that her beating of Rousey was more impressive because Becky dropped the ball, totally ignoring the fact that Becky had been forced to give up her match, she hadn't wussed out on it. Finally tired of the posturing, Becky signed the contract and left, but not before pointing out that Charlotte hadn't been able to beat Rousey and neither Charlotte or Asuka could beat HER.
Before that argument could continue, Sonya Deville, who was still smarting from losing to Asuka last week, and Mandy Rose. As far as they're concerned, Charlotte and Asuka are completely undeserving of making history. Sonya and Mandy were brought in by Paige, THEY should be the ones making history. Besides, what happens if something…unfortunate should happen to Charlotte and Asuka?
Paige, who had had enough of this, pulls the ever reliable tag team match from the General Manager playbook: Asuka and Charlotte vs Sonya and Mandy.
The match between Asuka, Charlotte, Mandy, and Sonya was actually really good, but there were questions about the solidity of both partnerships. Absolution's issues are well-known while Charlotte and Asuka have a history and are rivals for the title.
However, the partnership of Deville and Rose proved much stronger than Charlotte and Asuka's. The Queen and the Empress had a few snafus that turned into an all-out problem when Asuka accidentally hit Charlotte,which Charlotte repaid by 'accidentally' hitting Asuka with a big boot, which Asuke then repaid with a deliberate kick to the face, which let Sonya pick up the win, much to the amusement of Becky Lynch, who had been watching the match at ringside. Maybe all the Man has to do is let Charlotte and Asuka beat the hell out of hell out of each other and just take her title and leave.
SmackDown Tag Team Division: The SmackDown tag team championship will be contested in a Triple Threat Match at TLC, so Xavier Woods, Jey Uso, and Cesaro, all accompanied by their respective partners, took each other on in a singles dress rehearsal for TLC.
The match was really great, but Cesaro stole the show by doing a giant swing on Jey Uso WITH Xavier Woods in a fireman's carry on his shoulders. Unfortunately for Cesaro, that show of strength, which really needs to be seen to be believed, didn't stop Jey Uso from knocking Cesaro's head off with a superkick for the pinfall. That's the second or third win in a row for the Usos, but will they be able to keep that momentum at TLC?
Miz and Shane McMahon:Ever since Crown Jewel, Miz has been trying to schmooze Shane, and ever since Crown Jewel, Shane has tried to gently let Miz down. This week, Shane finally lost his patience after Miz again tried to make their boss/employee more than it was. They aren't partners, and Shane doesn't owe Miz anything. Miz is going to do MizTV with Daniel Bryan and that's that. Miz sulks off, but it remains to be seen if he'll take the hint.  
Jeff Hardy vs Randy Orton: Last week, Jeff Hardy's anniversary celebration was interrupted by Samoa Joe's head games. This week, Hardy took on a familiar foe, Randy Orton. Orton was more interested in threatening and mocking Rey Mysterio, but Orton is an equal opportunity abuser, so he'll crush Hardy too.
The match was really good, as expected, but just when it seemed Hardy had Orton where he wanted him, Samoa Joe interrupted with a video depicting himself in a bar, mocking Hardy, again for his past issues with substance abuse. The distraction was enough for Orton to get the pinfall via an RKO. Joe mocked Hardy's defeat, but will Hardy make the sadistic Samoan pay for his deeds?
AJ Styles vs Miz: After all the shenanigans earlier in the evening, it was decided to let Styles and Miz work their issues out in the ring. Bryan was on hand to watch and give his opinion.
If you were expecting an amazing match, you were not disappointed. Styles and Miz had a fantastic back and forth match. However, despite the best efforts of Miz, and some interference by Bryan, Styles would make the Awesome One tap out to the Calf Crusher for the win. However, Bryan wasn't done and attacked Styles, targeting his leg and everything else, leaving the former champion in a heap. As Bryan left, he chided the booing fans for being fickle, but will Styles be able to stop the new Bryan at TLC?
NXT UK
Episode 14
The Scottish Kings vs Everyone: The Sinister Scots have been running roughshod over the NXT UK locker room, and they have no intention of stopping, especially since NXT UK Champion, Pete Dunne isn't there that night.
Joe Coffey takes the mic and discusses the words that have been thrown around about himself, his brother, and their new friend: Ruthless, devious,underhanded, and those are probably the ones that can be repeated on TV. However, all those words are 100% accurate and they don't care if fans don't like it, they RUN NXT UK. All three men are gallus, or bold, which sounds better than gallous, or chicken and this is their kingdom, not the proponents of British Strong Style.
However, they're interrupted by Travis Banks, who was taken out by the Gallous Kings a few weeks ago. Joe mocks Travis, but the Kiwi Buzzsaw is mad as hell and done listening to the Coffeys, and bum rushes the ring. But when it looks like Banks was in serious danger of getting his ass kicked, Moustache Mountain runs into make the save and sends Gallus running.
NXT UK Women'sDivision: We get another look at Isla Dawn, who came VERY close to taking Toni Storm out of the NXT UK Women's Championship Tournament.
Backstage, Johnny Saint announces that with so much going on, he needs some help, and introduces Sid Scala as his assistant GM. However,this doesn't impress new champion Rhea Ripley, who isn't happy about not getting the attention she feels owed as NXT UK Women's Champion.
When Scala tries to assure her that he and Mr. Saint are working to find her the best competition, Ripley treats the statement with contemp tthat would've gotten her knocked on her ass if she'd been a man or Scala had been a woman. Ripley might not think much of Saint's 'hired help' but will she be impressed with her opponent?
Isla Dawn took on Nina Samuels in a great match up. Isla seems to have learned something from her match with Toni Storm, because she kept her eyes on the prize, putting away the Pink Devil with a suplex. She wove a spell this week, but will she have the same result with Ripley?
A week after her devastating loss to Rhea Ripley, Toni Storm discussed the loss and her injury. It seems Toni hurt her back during the match and will be missing some ring time, but Storm vows to come back and look out Rhea Ripley when she does.
Backstage, Fabian Aichner is in the house because the talent in NXT UK is some of the best in the business, and that's what he wants when he goes up against Mark Andrew.
Last week, Jordan Devlin came within a breath of becoming NXT UK Champion. Devlin's quite proud of last week's match and claims that Dunne showed fear and is quite confident of another shot. This week, though, he's going up against Flash Morgan Webster, but he's not worried. He's the Ace,Webster's the Joker, Ace trumps everything. He'll take care of Webster and reshuffle his deck of cards for another opponent.
Fabian Aichner vs Mark Andrews: At first glance, this seems like such a mismatch of styles and appearances. Aichner is all muscle and size, Andrews is smaller, but quicker.However, this was an amazing match. Aichner might a bigger guy, but he could move around and kept up with Andrews. However, Andrews' refusal to stay down finally pissed off Aichner who finally snapped and beat the snot out of Andrews, taking home a pinfall victory with a really cool spinning sit-out powerbomb, much to everyone's surprise. Aichner definitely made an impact in NXT UK, but will Andrews be his only victim?
Eddie Dennis vs Tucker:Ever since his debut, Eddie Dennis has destroyed every opponent he's come across. This week, his victim…er, student is Tucker.
The match was quick. Tucker got in a few offensive moves,but the Headmaster from Hell wasn't impressed and punished Tucker with a brutal beatdown, putting poor Tucker away with a Ruler's Edge and a Next Stop Driver for the pinfall. The reign of terror continues, but is ti getting the attention of whoever Dennis is mad at?
Jordan Devlin vs Flash Morgan Webster: Since his debut, Jordan Devlin has been talking a lot of smack, and backing it up, but will the Irish Ace regret dismissing Flash Morgan Webster as a joker?
The match was really good. Webster has a lot of fight and a lot of moves, but Devlin is a whole other level, and he knows it. If the fans were hoping Webster would make Devlin eat all the smack he was talking, they were sorely disappointed when Devlin put Webster away with a driver for the pinfall. If I was Pete Dunne, I wouldn't be counting my blessings over beatingJordan Devlin just yet.
Episode 15
NXT UK Women's Division: Last episode, Isla Dawn bounced back from her devastating loss in the Women's Championship Tournament with a fantastic victory over Nina Samuels. Dawn attributes her victory to her Wiccan faith of good, truth and spirit,which the Goddess embodies, and which will, hopefully, guide her to the NXT UK Women's Championship.
However, Rhea Ripley scoffs at Dawn's proclamation. She wants worthy competition and the White Witch isn't it. However, Ripley does have an opponent tonight and she wants Isla Dawn to check that match out very closely.
Well, Ripley's choice of opponent, which she hand-picked, was interesting. Her name was Candy Floss (Cotton Candy, for the Americans in the crowd) and her hair and personality was as bright and cheery as her name. Despite the crowd giving her fair warning about what was about to happen, Miss Floss seemed quite excited about the opportunity she was getting.
To everyone's surprise, including mine and Ripley's, Candy Floss turned out to NOT be a total pushover, she gave Ripley quite a fight, but Ripley's size and power advantage to be unstoppable and put Candy away with the Riptide.
Ripley seemed surprised by the fight she got, and seemed to want to congratulate her opponent, but beat her down and threw her out of the ring. Maybe she should re-think her stance on the NXT UK Women's division.
Joseph Conners vs Dan Moloney: Last week, Conners destroyed former partner, Saxon Huxley, but how will he fare against the other Birmingham Bruiser?
The match was quick but ugly. Conners and Moloney are pretty rough and tumble guys and beat the living hell out of each other. However, Conners had righteousness on his side, at least in his own mind and managed to put Moloney with Don't Look Down. Pete Dunne better clear his calendar.
Mustache Mountain vs Gallus: Since the first episode of NXT UK, there have been issues between the Last Kings of Scotland and the proponents of British Strong Style, lead by Mustache Mountain and Pete Dunne.
This week, as Seven and Bate were arriving for work, the Gallous ones were waiting and taunting them. However, before anything more interesting than squawking could happen, the GM and his assistant showed up and made the Gallous Boys leave, but Joe Coffey will face Travis Banks later.
Mike Hitchman vs Dave Mastiff: This was a battle of the super heavyweights. Mastiff is undefeated in NXT UK, but can he beat the equally huge Wild Boar?
Both guys were in a surprisingly jolly mood as they get started, but that didn't last long. This wasn't a pretty match to watch, but both guys beat the tar out of each other, but seemed to be having fun doing it, but Mastiff would pull out the win with his devastating cannonball. Mastiff is rolling and I'm curious to see who will be able to stop him.
Backstage, Mastiff was still feeling pretty jolly, he praises Hitchman's skills, Mastiff was just a little better. However, lurkingin the shadow was Eddie Dennis, who has also been on a roll lately. That collision would be interesting. What do you say, Mr. GM?
Tyson T-Bone vs El Ligero: The King of the Travelers fell short in his attempt to beat DaveMastiff, but will he have better luck against the Leeds Luchador?
This was definitely a clash of styles, but it worked really well. T-Bone and Ligero went back and forth, nearly getting themselves counted out. However, Ligero's pluck turned out to be the deciding factor in this match as the Luchador would put T-Bone away with a springboard splash.
Ligero won this round, but where does he stand in NXT UK.
Travis Banks vs Wolfgang (with the Coffey Brothers: Before the match, Assistant GM, Sid Scala, made a change in the match up. Trent Seven and Joe Coffey will have a match NEXT week, plus there's going to be an announcement that a lot of people in NXT UK are going to want to hear.
It was clear from the start that Wolfgang wasn't taking Banks seriously, a decision he came to regret when Banks proved harder to beat than expected.
It looked like the other Gallous Brothers were going to help Wolfgang steal the victory he couldn't seem to get on his own when Moustache Mountain appeared and took both Coffeys down. In the end, Banks would get the win with a small assist by Seven, using the Gallous Brothers' own tricks against them, but we all know the Last Kings aren't going to take that lying down.
205 Live
WWE Cruiserweight Championship: After getting pinned fair and square by Cedric Alexander in last week's amazing main event, you'd think that Buddy Murphy would have more respect for the former champ, especially since that victory impressed Maverick enough to finally give Alexander his rematch, but he's not. Alexander needed Ali to beat Murphy last week and Ali was a tougher opponent. However, he offers Alexander a chance to prove himself worthy of Murphy's respect before their match: They'll each have a singles match next week and Maverick can pick their opponents. Who will be the lucky contenders?
Maverick might not have to look very far to find someone to take on Murphy. Noam Dar isn't happy about how Murphy helped his 'daft' friend, Tony Nese beat Dar a few weeks ago and he's more than happy to let Murphy know to his face.
At the end of the show, Maverick had made his decision. Murphy WILL face Noam Dar and Cedric Alexander will face Tony Nese. Nese wasn't bothered, he sent Alexander on his losing streak and will do it again, but will the renewed fire in Alexander burn Nese?
Brian Kendrick (with Akira Tozawa) vs Drew Gulak (with Jack Gallagher: Once upon a few month sago, Kendrick and Gulak were partners in crime against Cedric Alexander, then Gulak claimed Kendrick had gone soft and turned on him. Now, these former friends are about to try and settle this thing once and for all.
The match was great and very fast moving, with both guys going back and forth. Unfortunately, Kendrick was denied a pinfall victory whenGallagher attacked him to save Gulak from getting pinned. Kendrick found himself being double-teamed when Tozawa runs in, but also falls victim to theParty of Gulak, but I doubt a hollow victory will suffice, especially after this.
Ariya Daivari vsClay Roberts: Daivari made his return last week, seeming to join forces with Hideo Itami, showing Itami the respect Itami seemed to think he was owed.
This match was quick. Daivari might respect Itami, but he didn't respect his opponent. He made quick work of Roberts, who put up a fight,but was finally put away with a clothesline, after Daivari pulled him out of the pin several times before ref stopped the match. We'll have to see if Daivari's nastiness will be enough to impress Itami.
Mustafa Ali and Cedric Alexander: There have been rumors that Cedric Alexander was going to turn on his long-time friend, Mustafa Ali, especially after Ali became #1 Contender before Survivor Series. However, last week's match showed no animosity between the two friends as they worked together to put away the Body Guys.
What do the two men in question have to say? Ali is humble. He's glad that Alexander is getting his rematch and Ali hopes he wins,but Ali also warns that whoever the Cruiserweight Champion is, they need to look out because the Heart of 205 still beats and he still wants that championship.
Cedric Alexander is excited about FINALLY getting his rematch. He's not worried about Murphy's comments about himself and Ali, that's grade-school stuff. He is a go for that little challenge and will take out whomever Maverick finds for him.  
Tornado Tag Match –Lucha House Party vs TJP and Mike Kanellis (with Maria Kanellis): This neverending feud keep plugging away, but Maria's Minions have an advantage this week: Gran Metalik is NOT in the house due to becoming a father, so it's Kalisto and Lince Dorado vs TJP and Mike Kanellis in the Tornado Match.
The match was good, the antics about the Lucha toys wasn't, as Maria destroyed Penelope the Pinata, much to the fury of the Texas crowd. However, despite all the antics, Maria's Minions couldn't put away the Lucha House Party, even on an even playing field. In fact, LHP used the Minions' tricks against them, using their pinatas as weapons to neutralize Maria and Mike and hitting the Salida Del Sol on TJP, on the pinatas with a shooting star press to seal the deal.
LHP, and the fans, celebrate their victory and the return of the stolen masks. Pinatas for everyone! Feliz Natividad!  
NXT
NXT Championship: For the first time since defeating Velveteen Dream at TakeOver, Tommaso Ciampa returned to Full Sail, with Goldy in tow.
Ciampa was quite proud of himself and his work. He'd killed Velveteen Dream, ruined Black's legend, and ended Gargano's fairy tale.Yet, the fans still don't accept him, but he doesn't care. He's going to makehis time with Goldy the kind of reign they'll be talking about in the years to come.
However, Aleister Black has plenty to say about that. Ciampa may have beaten him for the title, but he had plenty of help and, by the way, Black has never gotten his rematch. Gargano's been absolved of his sins,but Ciampa hasn't and Aleister wants his rematch at TakeOver.
Gargano comes out and says that they aren't done because Gargano hasn't said they're done. Ciampa approves of this and even makes a suggestion: They did a great job of tearing each other apart at TakeOver, but they forgot the steel cage! Gargano agrees and offers Black a steel cage match. Black's tired of this whole conversation and says that he'll fight Gargano anywhere,including a parking lot, which Gargano laughs at, reminding Black of how that went.
Tired of the BS, Black goes to hit Gargano with Black Mass,but Gargano gets away, but Ciampa, who didn't have the good sense to run away instead of laughing heard the Mass instead. So the war continues in a Steel Cage, but who will emerge the winner?
NXT North AmericanChampionship: NXT Media caught up with Ricochet and he told them that he's looking for opponents for his North American Championship and hoped that William Regal could help him with that little problem.
NXT Women's Division: William Regal announced that NXT will be having a mini-tournament to decide who will qualify for a fatal four way match to determine a #1 Contender for Shayna Baszler's NXT Women's Championship. Or, at least, there will be matches to determine three of those ladies, Bianca Belair gets a bye because she's undefeated, but how will she fair when there's three other ladiesto beat.
Shayna Baszler may be NXT Women's Champion, but she had plenty of help along the way, namely Jessamyn Duke and Marina Shafir, and stomped on a lot of toes, namely Kairi Sane, Dakota Kai, and Io Shirai.
This week, Dakota Kai took on the Queen of Spades in one-on-one action, or it was supposed to be one-on-one. Baszler had her posse in tow, while Kai came out alone. Duke and Shafir didn't get involved, but Kai took a heck of a beating, including getting her arm seriously injured by Baszler, but Kai kept fighting, but she finally fell to Baszler's feared submission hold.
That should've been the end of it, but Baszler wasn't done. She, and her friends, attacked the fallen Kai, but Kai has friends to and Io Shirai ran to the rescue. Shirai took out all three so-called Horsewomen,but Shayna almost got a free trip around the world, courtesy of a furious, one-armed, Dakota Kai, but Duke and Shafir saved Baszler at the last minute. Baszler may have won the match, but it's clear she's picked the wrong women to piss off.
NXT Tag Team Division: Heavy Machinery are looking for gold. They weren't ready the last time they got a title shot, but a lot has changed since then. Dozer even took on the Champion! Undisputed Era better look out because Heavy Machinery is coming.
The Forgotten Sons have been waging their own little war for respect against a system they feel has wronged them and they're also looking to get their hands on Undisputed Era's lovely gold belts. This week,they took on familiar foes, Raul Mendoza and Humberto Carrillo.
Much like the last time these two teams met, Forgotten Sons won, despite Mendoza and Carrillo could throw at them. Mendoza and Carrillo put in a great effort, but Forgotten Sons were just a little bit better.  Better luck next time, amigos.
Undisputed Era had some things to say about EC3's comments last week. Fish is insulted by 3's dismissal of him as another guy. Undisputed Era are sharks and they destroy anyone who challenges them, just ask the War Raiders.As far as UE is concerned, there's no one even remotely worthy of challenging them,but Heavy Machinery has been undefeated since June, but they'll fail against the Undisputed Era, just like EC3 will.
Which brings us to War Raiders. We all knew that everyone involved in the War Games Match took a hell of a beating, but the Raiders took more of an asskicking than most. Hanson, who really shined in the match has broken ribs, a ruptured spleen (OUCH) and several torn ligaments, however, he will be back and god help anyone in his way.
Matt Riddle vs Punishment Martinez: Matt Riddle, for reasons that totally baffle me, has been making quite a splash in NXT. This week, he took on ROH veteran Punishment Martinez, who looks as scary as his name implies.
Despite my skepticism, this was actually a really good match. Riddle and Martinez really mixed it up and showed promise as a future feud, but Riddle would walk away with the submission victory. Or, he would have, if he hadn't been sucker punched by Kassius Ohno, who was looking for some revenge after what happened at TakeOver. Guess that shiny toy isn't safe from Ohno just yet.
Tiffany's Takes
RAW: RAW was another mess this week. It wasn't as bad as last week, but the year-end doldrums are definitely being felt.
I'm not a fan of Dean's germaphobe quirk, but I LOVED the promo.
I have a feeling Slater being a ref is going to be a deciding factor at TLC.
Thank you, Rhyno.
Cannot wait for the Nattie/Ruby Riott Tables match.
I get that WWE is trying to make a Shield type group with Balor/Elias/Strowman and/or Ziggler, but the Shield was special and can't be replicated.
SmackDown: The Women's match this week was really great and keeps Deville in the title conversation.
Miz's face-ish turn isn't working for me. He's too obnoxious to be a good babyface.
The 'New' Daniel Bryan is basically everything people hate about Vegans and environmentalists.
Cesaro's strength is not of this earth!
I find it interesting that people are up in arms about RAW using Roman's health issues in a storyline, but say nothing about SmackDown using Jeff Hardy's substance abuse issues.
NXT UK: I'll be so glad when NXT UK is back to one episode a week.
Jordan Devlin is going to be a star in the UK wrestling scene.
Loved the Isla Dawn/Nina Samuels match.
I hope Candy Floss sticks around.
I hope they introduce the Tag Titles soon because all these teams needs something to work towards.
205 Live: Alexander is FINALLY getting his rematch!!!
I hope the LHP/Kanellis/TJP feud is over.
NXT: Hope Hanson gets well soon, sounds like he was beat all to hell in that War Games match.
Loving the build of the feud between the Three Horsewomen and Team Sane.
Am intrigued by the Gargano/Black steel cage match.
Well, that's it for Week in Review! Next week, we'll have TLC results to discuss and hopefully some new storyline directions! Have a great week an be good to each other!
Let us know what you think on social media @theCHAIRSHOTcom and always remember to use the hashtag #UseYourHead!