Why Should You Subscribe To AJPW?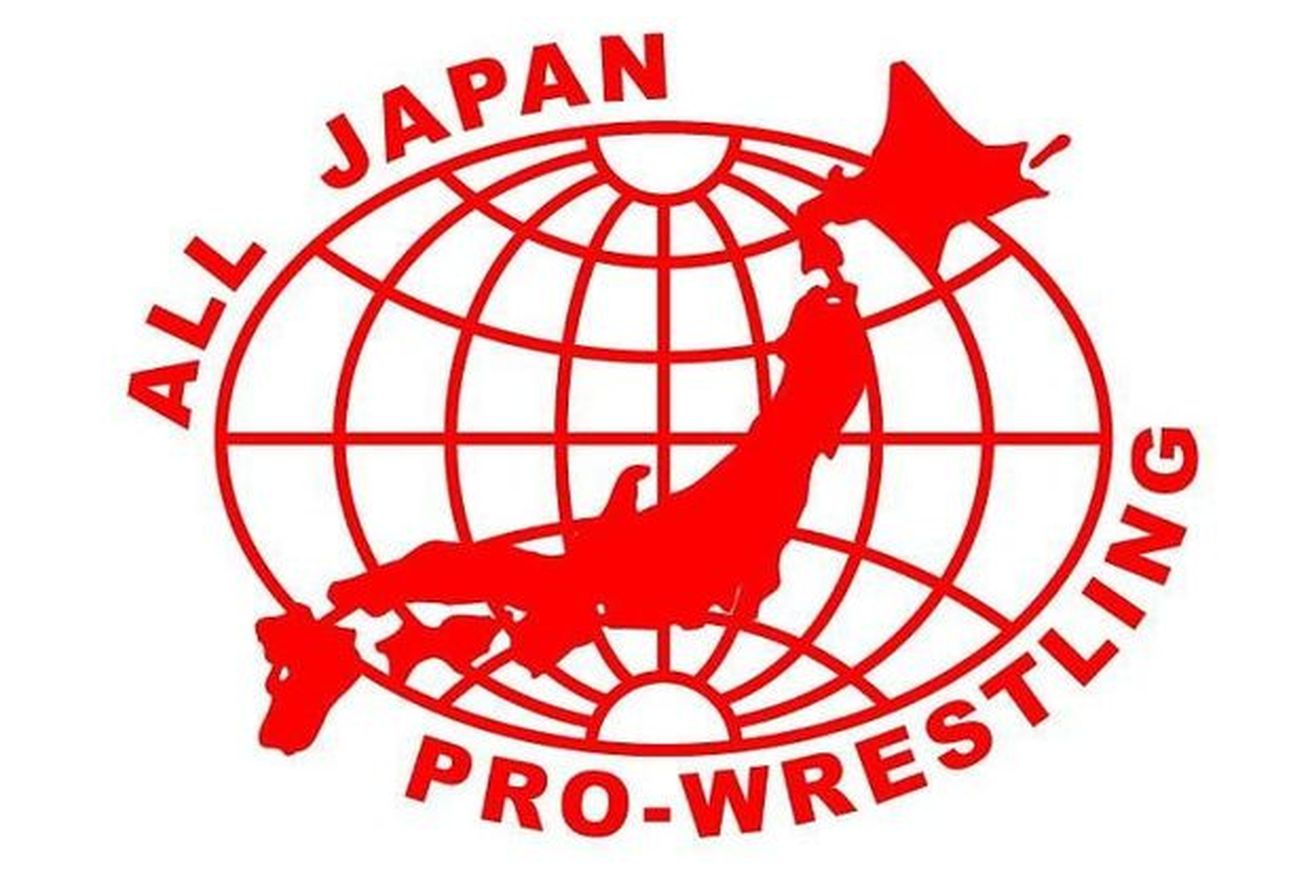 Japanese wrestling has been gaining more mainstream attention over the past few years as opposed to, the rarity of finding and trading tapes in the old school days of wrestling. This is mostly thanks to New Japan Pro Wrestling gaining more mainstream attention with their expansion to the west, giving fans more content to enjoy and also thanks to their streaming service called 'NJPW World'. Given the success of NJPW World, some Japanese companies like DDT, Stardom, and BJW have followed suit and have added their own streaming services as well.
Unfortunately not many fans know of Japanese wrestling or follow any beyond NJPW, unless they find clips on Youtube, Google Drive, or just websites that are lucky to have links to certain events. That all may change now that All Japan Pro Wrestling has decided to start their own streaming service named 'AJPW TV', which is set to go online in March for only 900 yen a month. So I'm here to tell you why you should subscribe to AJPW or at least follow them.
For those that don't know, AJPW has been around since October 1972 ,which was ten months after NJPW was formed  and was originally under the ownership of Giant Baba. Thanks to his name recognition, they were just as good, if not better than, NJPW in the early years with guys like Misawa, Kobashi, Kawada, Jumbo, Vader, Hansen, and a few other talents as well.
The company would start declining after the passing of Baba and most of the top talent leaving the company, which left Mutoh in charge of the company. While they had some moments, many were content with the company fading into the past, if it weren't for the rise of Suwama. A new Ace showing promise to the company, along with Jun Akiyama taking charge of the company in 2014, began to change perception.
Regarding AJPW, while it's not as big as it used to be, their shows still show quality in terms of actual puro style wrestling and have a vast variety of talent on the roster. Even utilizing a few veterans to intrigue viewer based off nostalgia, such as Dory Funk Jr, TAJIRI, and Ultimo Dragon. Some can still go and others can only draw a decent crowd, but they all pull their weight.
Now since I'm trying to convince to focus on AJPW, we should focus on the younger roster, instead of just the history. Anyway, each division, much like NJPW, feels important as they have a wide selection for tag, juniors, and of course the heavyweight scene, along with free agents and partnerships with other Japanese companies.
You have guys like Kento Miyahara who is the future of AJPW and recently lost the Tag Team Titles with Yoshitatsu, who I will get to later on, but Kento just does everything so smoothly. His matches are captivating, the fans love this guy, and he can be considered as one of the greatest of this generation. If he can continue to ride this momentum, he will be easily considered in the Okada category sooner rather than later. He is someone you should definitely keep an eye on and is always a treat to see whether he's in tag wrestling or singles.
Our current top gaijin in the company right now is Joe Doering, who recently made a huge comeback after battl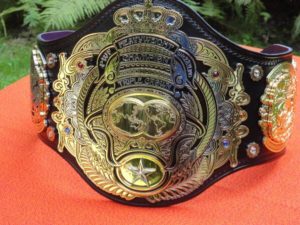 ing with cancer and ever since his return, he has been on fire with his brute strength seemingly never losing a step. As the current Triple Crown Champion, he has been a dominating champion, making quick work of all his opponents and still making the matches quality on top of everything.
The team of Suwama and Shuji Ishikawa, or the Violent Giants, is probably my favorite tag team currently. They were originally in a faction, bitter enemies, and then won the most recent World's Strongest Determination Tag League. They rode that momentum to a Tag Team Title reign before dropping them a couple weeks ago. They weren't hurt at all from the loss, beautiful chemistry, seamless in ring work and always present something special when you see them teaming up together.
While AJPW has been making new stars, they also helped revitalized careers, like Yoshitatsu, who has been in a slump ever since his neck injury and return to New Japan, where he was just a guy in the shuffle with no signs of improvement or quality in his matches. New Japan decided to let him go and All Japan picked him up to hopefully give him his make or break moment. At first it was a hard sell, he was doing average, there was still some signs of hope for him but business picked up once they partnered him up with Kento. It was exactly what he needed to show that he has a chance to succeed in the company and might have a future leading towards the Triple Crown Championship.
While I did say they have a solid roster, I will admit that the Junior division lacks a little bit of something. They do have enough people to build it up, it's just more trying to find the right people to lead the division instead of using guys like TAJIRI and Ultimo since while they can still go, they need someone to help lead the future of the division.
Still not convinced? Well, they have their own version of the G1 Climax coming up called Champion Carnival and lineup is a veritable All Star Game. With special entrants like NOAH's Naomichi Narufuji and Dragon Gate's Shingo Tagaki, who are two of some of the best in the Japanese scene right now, every match is both blocks, should have something worth watching.
The Carnival takes place in April and with the service coming up in March, it should give you plenty of time to explore around and get familiar with the product to see if they make you wanna keep watching. Plus, you have the prospect of the Carnival tournament, if you'd rather wait until April to dive into All Japan.
Recommendations for watching:
The 45th Anniversary show that took place last August and last year's Carnival would be two solid spots to start. Watch some of the guys that I've mentioned, just look around YouTube, Dailymotion or RuTube.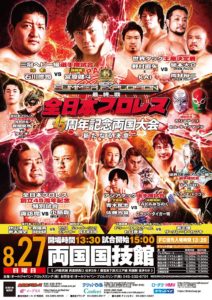 The service is only 900 yen a month and I'm definitely signing up once it goes live. I think you'll get your money's worth and this could lead to more companies doing the same thing. NOAH, Dragon Gate, Ice Ribbon, Sendai Girls, WAVE, Wrestle-1, Zero1, to name a few, should be watching this closely. There's a lot of Japanese wrestling out there that is just as good, if not better than NJPW. I hope this helps you out and I really do hope you consider giving it a follow and open your eyes to more wrestling on the Japanese scene.