How WWE Booked Roman Reigns In The Royal Rumble Was Genius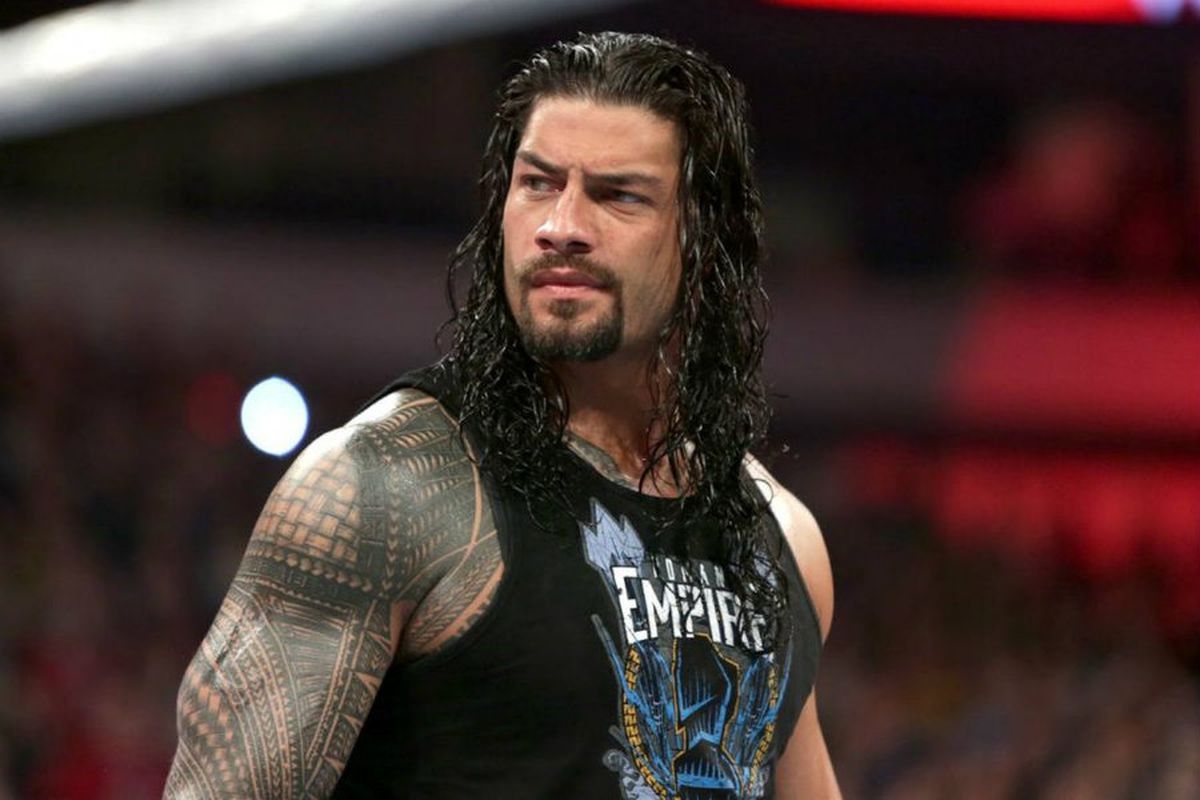 You know the drill. It's the Royal Rumble, the buzzer sounds off, Roman Reigns comes out and the crowd boos in absolute disgust. Since 2015, Roman Reigns has been able to elicit such a strong reaction from the live WWE crowd and the fans at home. That's because whenever Reigns enters a rumble, everyone's mind jumps back to the horrid finish of Royal Rumble 2015 wherein Reigns continued to stumble through his mega push straight to the main event of WrestleMania 31.
However, in recent years WWE wised up to fan criticism in a few ways and Reigns has not won another rumble since then. Granted, WWE still found a way to insert him into the WrestleMania main event year in and year out, but let's focus on the dynamics of the Royal Rumble for now.
Fan Response
Often the favorite annual event of many hardcore fans, the Royal Rumble presents immense opportunity, unpredictability (sometimes) and plenty of nostalgic surprise returns. Because it's a fan favorite though, the crowd often makes their opinions very well known. For a mark such as myself though, this outspoken crowd is a beautiful thing.
This crowd makes it so that every year Roman Reigns enters the rumble, he's essentially booed out of the building. It's difficult to get the taste of WWE pushing him down our throats out of the way, so we naturally let management know how we feel about that. Previously, this came as a detriment to WWE, but they've perfected a strategy for it as of late to make the Royal Rumble much more enjoyable.
Turning Negatives to Positives
In Royal Rumble 2018 and 2017, WWE made a point to utilize Reigns to his fullest potential based on the inevitable disapproval of the crowd. Each year Reigns came out at the tail end of the rumble and each year he's been a runner up. Why? Because it makes the end of the match all that much sweeter.
In 2017 Randy Orton won the Royal Rumble in order to progress a story between himself and Bray Wyatt, the man he would go on to face at WrestleMania. Thinking that Orton winning would ruffle a lot of feathers among the WWE fans, i.e. "Ugh Orton, again?" and "Why don't you push younger guys?," WWE placed Roman in the #30 spot to get fans into an "Anyone but Reigns" mentality. After sending out Reigns, the crowd got extremely concerned that they would see a repeat of 2015, but the universe went home happy after seeing Orton eliminate Reigns.
Fast forward to the 2018 Royal Rumble in Philadelphia, the same city that Reigns won the 2015 rumble in. Reigns was yet again the runner up, this time to the fan favorite Shinsuke Nakamura. Seeing Reigns and Nakamura as the final two really brought concern upon the audience as Reigns may not only win the rumble again, but he may stop Shinsuke Nakamura vs. AJ Styles from happening in New Orleans. Again, when Shinsuke eliminated Reigns, the WWE universe exploded in happiness, showing that Reigns losing made for an even sweeter payoff for the fans.
The Invaluable Tool
WWE successfully used Reigns as a tool to amp up the Royal Rumble finish for the past few years and also prevent rapid crowd disapproval.  It seems like WWE knows the power that Reigns has to completely alter the reception of any match these days, especially one as significant as the Royal Rumble.
When Roman Reigns is the runner up, it makes the winner look all that much better in the eyes of the WWE universe. By defeating Reigns, the rumble winner not only gives us a good match finish, but they give us genuine happiness that Reigns is not in that spot yet again.
Of course, Reigns is primed to headline WrestleMania again in 2018, but at least the road to WrestleMania was able to kick off with a bang rather than a sigh because of WWE's smart booking at the Royal Rumble. This also makes me wonder how WWE will continue to leverage Roman Reigns in future rumbles, but we'll just have to wait until 2019 to see if he's involved in the rumble or if he's the reigning universal champion at the time.
Top 5 Matches: Week Ending 2/18/18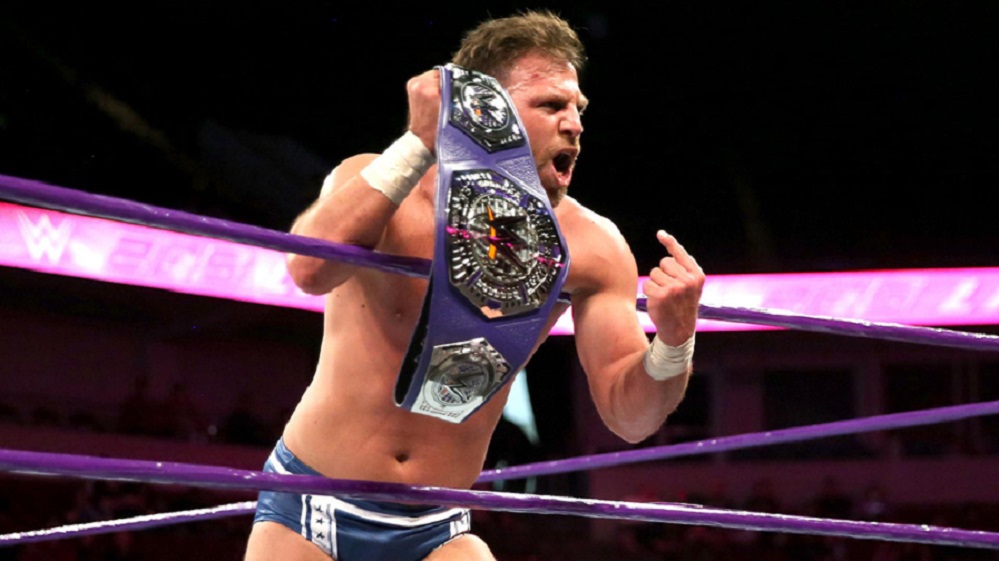 In what turned out to be a very close vote last week, our all Japanese All Star Top 5, finally cleared up when the dust settled. The Top 3 matches had people split most of the week, but Kazuchika Okada vs Sanada @ New Beginning: Osaka, came out the same way I listed it last week, on top.
That being said, this was one of those in between weeks. No major events, but surprisingly the quality of the matches are comparable to PPV level. Let's take a look at what made the cut.
5. NXT: UK Championship Match: Pete Dunne (c) vs Roderick Strong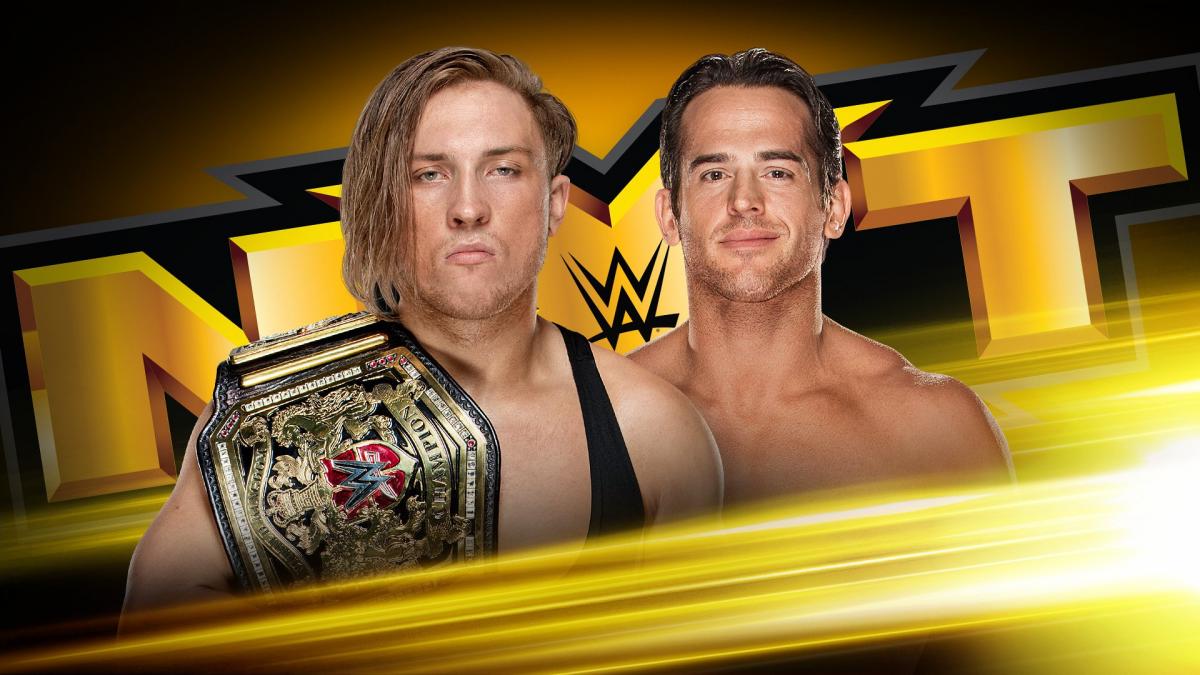 Now some may be surprised this is only fifth, but it didn't flow as well as the other matches on this list, the crowd seemed unconscious and the lack of real storyline heat, took away from this match a little.
That being said, neither of these guys put on a "bad" match, so this was nearly a given to make the cut. We saw both men get in most of their stuff. Pete Dunne took a page out of Marty Scurll's book and worked Strong's hand to make it harder for him to do many of his moves. So thanks to the injury and Dunne's brawler style, Strong couldn't keep up and Dunne retained.
A couple sequences seemed a little stalled, but all in all this match was solid. Odd that it kicked off the NXT episode, but it's also apt that it kicks off this list.
Rating: *** 1/2 (Gold III)
4. Raw: Roman Reigns vs Sheamus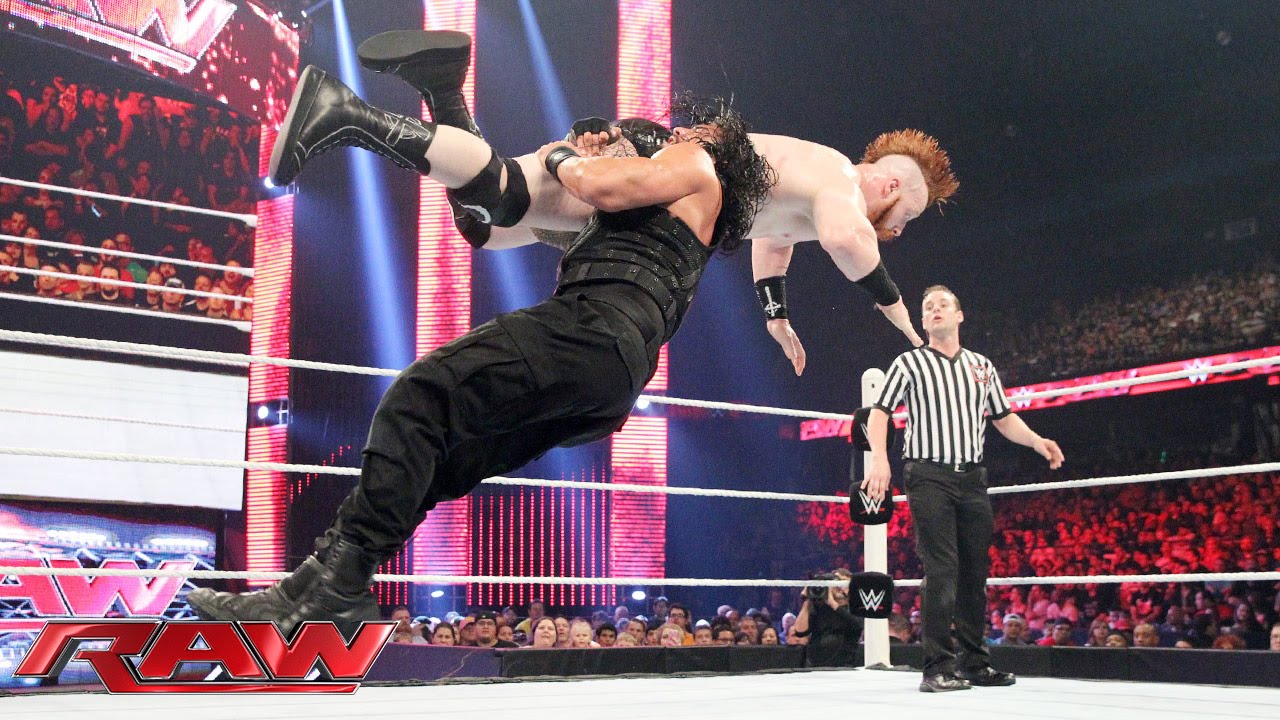 This one I had to rewatch since I got distracted mid match(phone calls suck), but at the behest of our beloved Commissioner PC Tunney, I gave it the good ole college try.
A solid hard hitting brawl between two guys with some history from years back, and the tag match the previous week. Cesaro's interference was minimal, and it was a good showing for Sheamus. Given the fact he's been in the tag division for the past year, it's always interesting to see how they'll present the pieces in singles combat.
Lots of big moves, a superman punch to counter a Brogue Kick (which looked nice) and commentary saying Sheamus tried a Frankensteiner just as a way for Roman to do his sit out powerbomb. Great match that ends with Roman going over, but again he puts on a damn solid match. Those pitch forks are gonna have to aim at someone else soon, cause Roman is progressing much faster than Cena did.
Rating: *** 1/2 (Gold III)
3. Smackdown Live: Dolph Ziggler vs Sami Zayn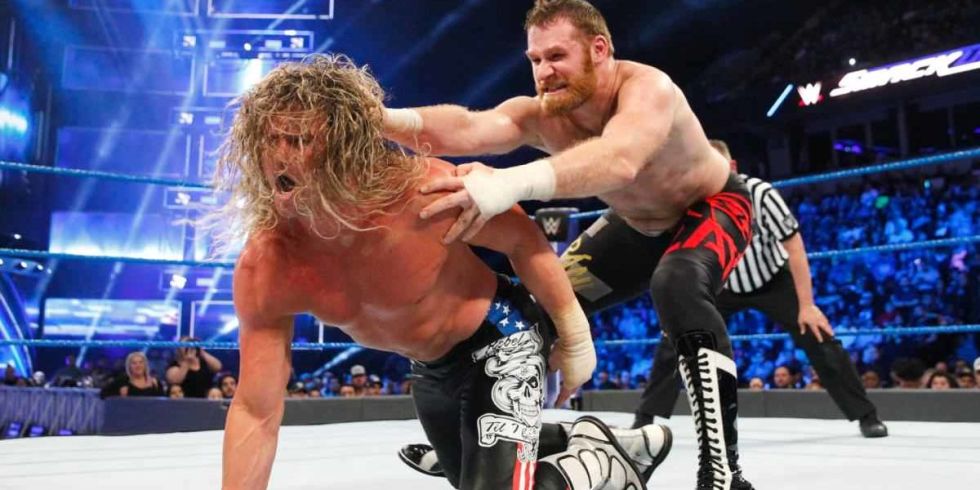 Well alright, the premise for setting this match up was convoluted…but we got a damn good match out of it.
We all know Zayn and Ziggler can go in the ring, but this was an odd combination of two men who are often overlooked and "buried", who put on a clinic. Even though the outcome of both impromptu matches was so obvious Helen Keller could see it, this one was fun. Ziggler hit most of his signature moves, and the finish with him countering the Helluva Kick with a Super Kick, was nicely timed and the crowd seemed to appreciate it all.
I doubt this will play into any kind of long push for Ziggler, but I'm just glad we got a match worth watching on Smackdown.
Rating: *** 3/4 (Gold I)
Honorable Mention:
Impact: X Division Championship Match: Taiji Ishimori (c) vs El Hijo de Fantasma
Rating: *** (Gold V)
NWA: World Heavyweight Championship Match: Nick Aldis (c) vs James Ellsworth
Rating: ** (Silver V)
2. 205 Live: Drew Gulak vs Tony Nese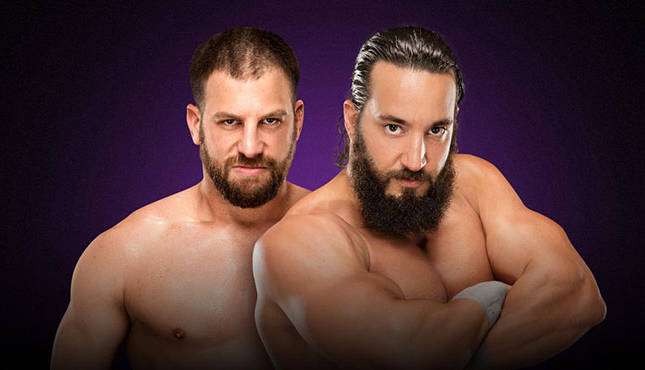 Well…damn, just damn.
This was the first match this week that surprised me a lot. Tony Nese hasn't really been lighting it up and Drew Gulak is just the Power Point creating, perfect speller of the 'Zo Train. So sufficed to say, I forgot these two could wrestle.
Nese held his own and performed some impressive moves, but Gulak was the star. He tapped into some dark technical monster side of his character. He was grinning while getting hit, I really thought Minoru Suzuki possessed him at some point. Also, the fact that he grabbed and posed with the vacant title was such a beautiful heel move.
Evil Gulak may have just became my favorite wrestler on the 205 roster.
Rating: **** (Platinum V)
1. Impact: World Heavyweight Championship Match: Austin Aries (c) vs Eli Drake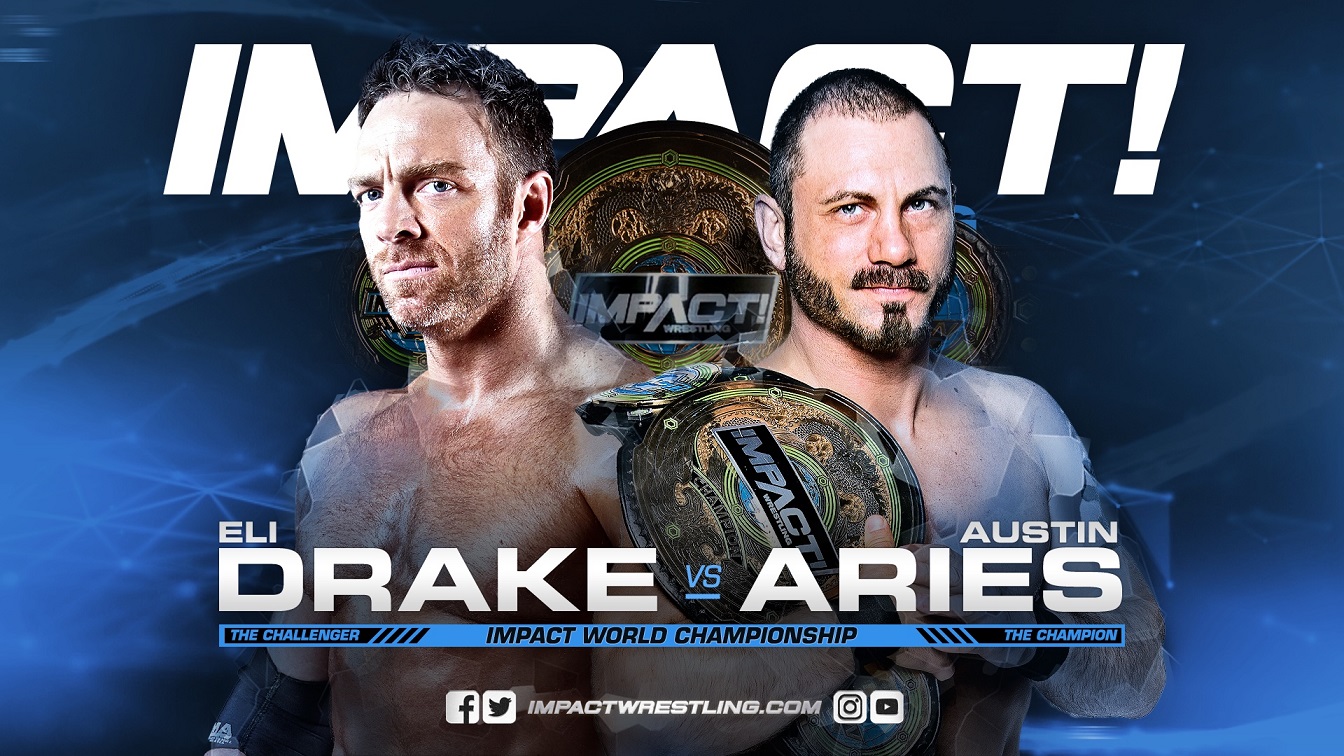 Now even though this is week 3 of the new Cyrus regime, it's been hard to see much of a difference. Yes I know they need to tie up the existing stories, but the in-ring product has still been mediocre at best, until now.
During a previous installment I think I mentioned how Eli Drake's moveset has been ever expanding, and this match held true to that. Eli is more of a brawler, and Aries is a high flying technical specimen. However, Eli kept up wonderfully and this match was back and forth for the most part.
Eli would counter and catch Aries mid move, and Aries would get frustrated at Eli's resiliency. Chris Adonis proved mostly useless, except to take a Suicide Dive, so that's probably the path to why he leaves Impact (when things are officially on Twitter it's basically general knowledge). The match did a great job at protecting the Gravy Train since Eli never hit it, and Aries was visibly frustrated at many points.
So even though Aries retained, Drake should've cemented himself as a main event player to management. He pulled off a top rope moonsault and jumped to the top turnbuckle and suplexed Aries down, in one fell swoop. These aren't part of a usual Eli Drake match, so it should be fun to see what other tricks he has up his sleeve.
Rating: **** 1/4 (Platinum IV)
This vote is actually hard for me. Now I'm a big fan of Eli Drake, and he worked his ass off, but Drew Gulak really showed a new side and captured my attention. Argh…okay, since I have to pick, I will vote for, Drew Gulak vs Tony Nese. Not easy for me, but Evil Gulak could be something special.
So vote, scream, cry, dance, ridicule me, whatever you want to do. Interact on Facebook and Twitter, or yell at me personally at, andrewbalaz@thechairshot.com. Until next week.
The Broken Road: Plans for Matt Hardy at WrestleMania 34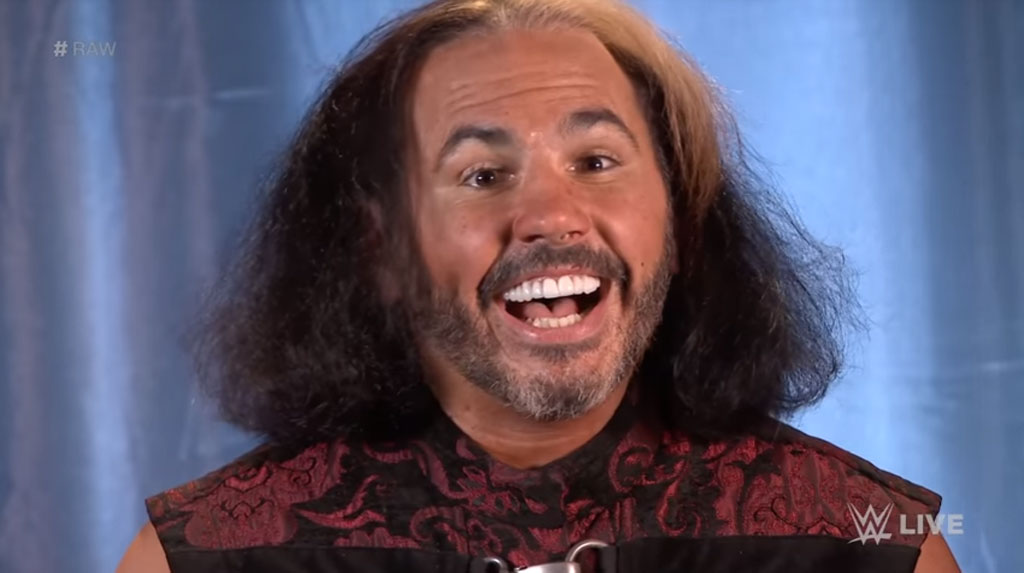 Matt Hardy is still Woken, still bent on deletion and still not reaching his full potential. In the past few months, Woken Matt Hardy has not gained any character development, nor has he done much other than laugh at the camera once in a while. This made me wonder what exactly WWE is going to give Matt Hardy at WrestleMania this year. Unfortunately, judging by the lack of creative direction with the character, it looks as if it could be nothing. Or worse, it could be another three months of the static feud with Bray Wyatt.
Bray Wyatt and His Booking
The Matt Hardy and Bray Wyatt feud has been in effect for a very long time on WWE programming. Possibly too long. The beginning was fiery hot with all sorts of fun promos and an introduction to Woken Matt, but it slowly began to fizzle out when WWE would continuously deny it a proper payoff. The main problem with Matt Hardy and Bray Wyatt was the problem in most Bray Wyatt feuds: a lack of progression.
Bray Wyatt's feuds seem to be a flavor of the month. They're fun and exciting for a few weeks and then they slowly become repetitive and overdone. There is such a thing as too many jumbotron promos. His matches may deliver sometimes, but it seems that WWE gets excited about a new Bray storyline only to forget about it a week later, providing it with no clear direction. Look at Bray Wyatt vs. Finn Balor, they had a few decent matches and there was no incentive to keep the feud going. Sister Abigail was supposed to make her appearance at TLC 2017, but Bray was out for an illness that day and WWE has not pulled the trigger since. Granted it may have gone poorly, but it was something to spice up a dead feud.
In addition, they were granted their first match against each other at Raw 25, which seemed like a big deal, but it really only brought an anticlimactic match finish with no indication of where to go next. They've been thrown in bouts together since then such as the Royal Rumble (where they eliminated each other at the same time) and a recent fatal five way match on Raw where Wyatt ate the pin. Other than those instances and costing each other matches though, what has changed?
The Solution: Storyline Progression
Nothing in this feud is exciting anymore because it is already played out. However, since I do not see any other way for Matt Hardy to get on the WrestleMania card, I believe the feud is salvageable. In order to get this feud to the top of Raw, WWE needs to frame it differently and give it more air time. They should frame it as an eternal struggle between two equal powers. They've already planted seeds of this, but in order to expand they need it to translate to the ring.
I like what they did at the Royal Rumble where they eliminated each other, but I say take it a step further. This needs to be like a bad movie, and to do that it needs some smidge of creativity and over-dramatization from all parties involved. Hardy and Wyatt should have a few matches before a big WrestleMania rubber match, but here's the kicker: there should never be a winner in any of their matches until the April spectacular. I want all the stops pulled. Double count outs, double pins, dual disqualifications, almost as if they know what each other's thinking every single match. That would really ramp up the humor that this feud desperately needs. Of course it cannot be overly repetitive, but each match needs to have a unique stalemate ending.
The Final Payoff
In order to end the rivalry once and for all, they should then have a match at WrestleMania – a falls count anywhere match in order to determine the true superior. To book this, Matt Hardy should go over, therefore recruiting Bray Wyatt to his Woken Wisdom. This would then take the relationship into a whole new direction as Bray can exercise his other creative abilities and not be hamstrung to the same nonsensical character. This could lead to a tag title run and much much more for the two, and Bray Wyatt would officially be Woken (and maybe get Senor Benjamin in there too?).
This storyline needs more layers and depth to become the thing that WWE wants it to be. By taking the correct steps and giving it the time it needs, this feud has the potential to be the most unique thing on WWE television. Until then though, I guess we'll just be hearing laughs.
205 Live Holds The Key To The Future Of WWE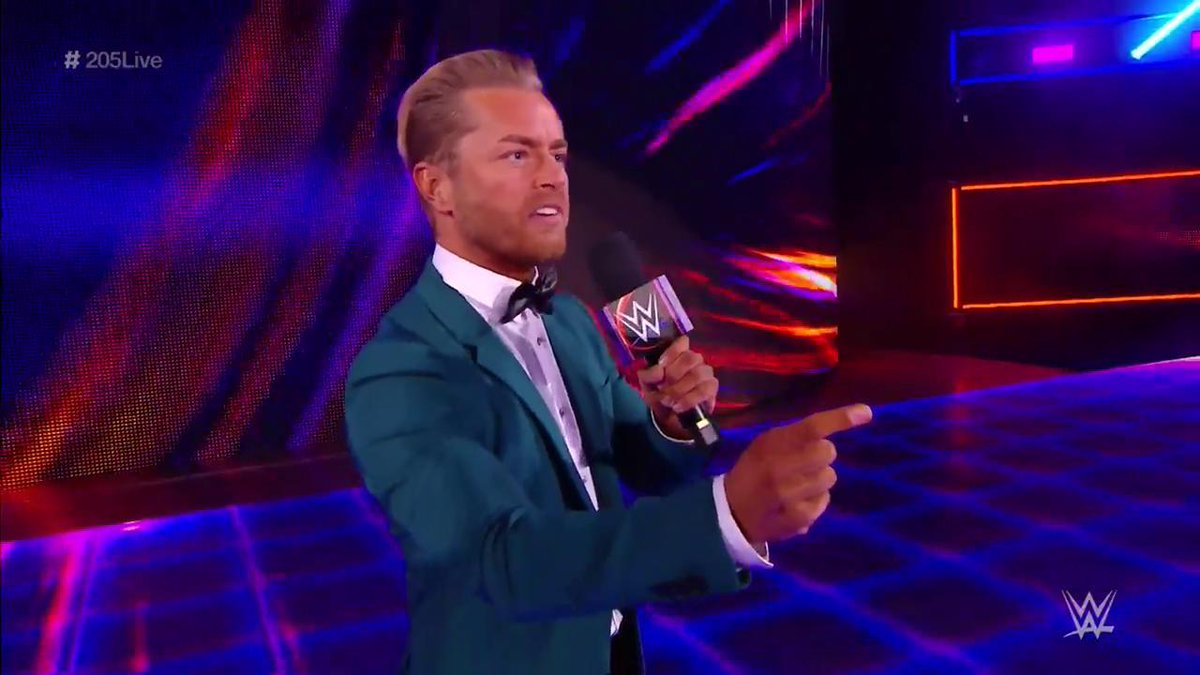 In advance of its debut, WWE 205 Live was promoted as the company's innovative and exciting brand. Sixty-four episodes later, it's living up to that billing and more. What's the "more?" As of today, I'll argue that WWE 205 Live is the company's most important brand.
Since its inception, 205 Live has been a hot topic of conversation among internet wrestling fans. The brand represented so much hope and potential, but also always seemed to be lacking something while living in the shadow of its predecessor, the WWE Cruiserweight Classic.
205 Live: Then
The cruiserweight brand was exciting, but it lacked attitude. The solution seemed to walk through the door when Neville showed up. Neville represented the cross-section between the main roster and 205 Live. He offered a character unlike any on the brand, and it led him to the best work of his WWE career. Neville showed up as the King Of The Cruiserweights, and most seemed to buy in before he even won the championship.
Neville engaged in a feud with Austin Aries, one where many expected the men to at least trade the belt back and forth once. That didn't happen, with Neville always getting the better of Aries in the end. The result of the feud was Aries' departure from WWE, but the bigger surprise was title wins for Akira Tozawa and Enzo Amore over Neville, and the king's untimely departure from the purple brand that followed.
In his absence, a new king emerged. The king of both swing AND talk—but mostly talk—Enzo Amore took the reigns of the brand as Cruiserweight Champion. It represented the "then" more than anything. Enzo is character first, more talk than action, and brought about the brand's biggest departure from the Cruiserweight Classic yet.
After winning his feud with Kalisto, Enzo was on a collision course with new top contender Cedric Alexander. While many fans weren't split on the desired outcome, they were split on what would actually happen. It was unknown if Cedric would be the one to shut Enzo up once and for all.
The answer never came, as the brand's third major personality (along with Neville and Aries) saw an unexpected and abrupt departure from the brand, and in his case, the company.
205 Live: Now
With no champion, 205 Live seemed to be a brand without a direction. After the their first 30-minute episode on January 16, Smackdown General Manager Daniel Bryan revealed that 205 Live would get its direction from an unexpected source: its own general manager.
A week later that general manager was revealed to be a familiar face, albeit one with a new name. Drake Maverick, the former Rockstar Spud, made his 205 Live debut, and immediately took the brand back to its roots. He announced a 16-man tournament to crown a new WWE Cruiserweight Champion at the sport's biggest stage: WrestleMania.
Sound familiar?
This move brought back a focus on the in-ring performers, but it didn't do it at the sake of storytelling. 205 Live instead returned to it's true form of storytelling, that which happens inside the squared circle.
On one episode, the brand was seemingly "fixed" in the eyes of so many. But it took more than one man. It took several, but three are most prominent.
Triple H
Many want to be "in the know" and refer to him as Paul Levesque, but we know Triple H from the ring and our televisions. We don't get to sit in the boardrooms (despite most of wanting to), and that's probably a good thing.
It's been widely reported that Triple H has taken over the reigns of the cruiserweight brand, and it's easy to see the effect. The show has adopted an easy to follow format, simple but in a way that accentuates its biggest strength: the in-ring action.
205 Live follows a fantastic formula: get to know the competitors, watch them compete, and celebrate the winner. From the start, 16 competitors are doing just that with one common goal in mind: winning the Cruiserweight Championship at WrestleMania.
Much like NXT, the Cruiserweight Classic, the United Kingdom Championship Tournament, and the Mae Young Classic, winning matters on 205 Live. It matters more on that brand than any other. The one similarity between each entity listed? Triple H.
Adam Pearce
The one position that many internet fans don't quite understand is the producer. Every show has a direction—or more accurately a vision. It takes a producer, and in Pearce's case a Lead Producer, to make sure that vision translates in the ring. Since the 205 Live "reboot," you can't give Pearce any grade other than an "A+."
Pearce's performance behind the scenes with 205 Live (among WWE's other televised properties) shouldn't be a surprise to an educated fan. For several years he traveled the globe carrying on the legacy of the NWA World's Heavyweight Championship. He can be credited with restoring the prestige of the famous "Ten Pounds Of Gold" through his actions.
You might also know Adam Pearce as the former booker for Ring Of Honor, where he led the product's transition from Gabe Sapolsky into the Sinclair Broadcast era, and infused the missing element of storytelling along the way.
Storytelling is where Pearce is a master. Regardless of the setting, or even the medium, Adam Pearce is a storyteller. It should come as no surprise that some of the most compelling in-ring action takes place on 205 Live, where Adam Pearce serves as the Lead Producer.
Drake Maverick
The aforementioned General Manager is so much more than a figurehead. The man formerly called "Rockstar Spud," a name the announce team hasn't shied away from reminding us about, is more than just a matchmaker. A cruiserweight himself, Drake Maverick serves as the man championing the brand itself.
Everything decision, every declaration, every statement, everything Drake Maverick does is presented in a way to make 205 Live better. Much like everything with 205 Live, this is done with the lowest level of complexity and the highest level of effectiveness.
205 Live: Forever
The journey of 205 Live is much like that of WWE itself. "Then" the company relied on characters to get by, even going so far as to push the importance of in-ring competition to the background.
The phrase "Sports Entertainment" is often met with disdain by hardcore fans, but the moniker shouldn't be shunned. Professional wrestling is the sport, but the spectacle and presentation creates the sense of "sports entertainment" that has influenced a "legitimate" sports promotion such as the UFC.
The phrase "evolve or perish" has been used many times by Triple H, and 205 Live is proof that the spirit of the phrase is alive and well. The cruiserweight brand has a vision through WrestleMania, and it's what happens after that will determine the long-term success of this crew.
This is the future of the WWE televised product, where larger than life characters meet consequential in-ring competition.  The stakes—both storyline and real life—have never been larger. With Triple H, Adam Pearce, and Drake Maverick at the helm, 205 Live (and ultimately WWE) is in very good hands.