How WWE's Tag Teams Became Relevant Again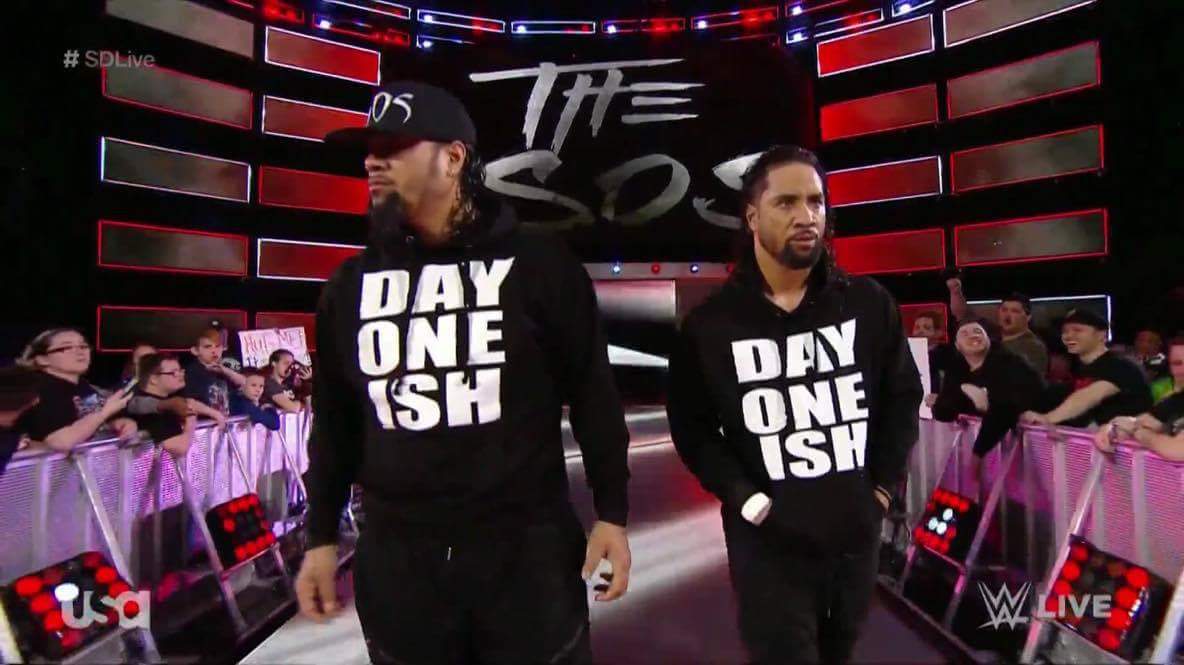 Cast your mind back to the late 90's and try to name the best tag team in the WWE. It's a struggle right ? At the time the division was thriving. The title picture of Edge & Christian, The Dudley Boyz and The Hardy Boys was incredible, with the 3 teams putting on classics virtually every time they stepped in the ring together and the fans couldn't get enough of it. On top of that we had some legendary teams like The Hart Foundation, Rock 'n' Sock Connection, New Age Outlaws, APA, DX, Brothers Of Destruction, Legion Of Doom, Stone Cold with… virtually everybody. I would quite literally be here all day if I were to list every great team from years gone by.
But then over the next decade or so, WWE seemed to treat the division as an afterthought, quite often using teams as a way to push singles stars – a great example being John Cena vs Batista in 2008 where Cena single-handedly squashed the reigning tag champions Cody Rhodes & Ted Dibiase Jr. We started seeing less believable champions such as The Bashams, The Corre and Santino Marella & Vladimir Kozlov with the latter being nothing more than a comedy act. No offence intended to the guys who held the titles over this period, but the calibre of teams simply didn't compare.
However, over the last few years the landscape has shifted again, resulting in another thriving tag team division. So how did WWE bring the glory days of tag team wrestling back? And what can be done to ensure we don't go through another blip?
Greats feuds, not just matches
For the longest time we were given tag team 'rivalries' which lacked any sort of intensity and story. We were expected to just blindly go along with it because we sort of liked the guys involved, but didn't really have a reason to become invested. Over the last few years however we have seen a lot more thought being put into feuds, such as The Shield and then The New Day vs The Wyatt Family, the rivalry and eventual forming of Cesaro & Sheamus, the brilliant build up and eventual success of Team Hell No, Seth Rollins and Dean Ambrose finally burying the hatchet, teams trying to stop The New Day from becoming the longest reigning champs in history … these were stories we cared about, backed up by fantastic wrestling.
WWE just need to keep going with the flow. We've seen in recent months that stories in the division have taken a backseat again while they've focused on the champions and challengers themselves, which is a shame because there are some great, charismatic teams on the roster who can sell you a story/rivalry. Imagine the gold WWE could strike by reuniting The Wyatt Family and having them feud with SAnitY once they are called up ? Or now that we have Balor Club together finally why not have a long standing feud with The Shield or Undisputed Era ? The division is full of so much potential right now with even more potential stars coming through the ranks, we just need a reason to care about them.
Stop screwing up great teams
Its all very well and good talking about how great the talent on the roster is, but one thing you can always count on in tag team wrestling is that just as the iron is hot, WWE and Vince will make the decision to split a team up and kill momentum/ruin lots of good build. lets look at some examples:
The Wyatt Family – Constantly fail to pull the trigger on a stable v stable feud, keep resorting to infighting and then let a part time The Rock bury them.
Enzo & Cass – Split them up while they're hot while never letting them capture the tag titles just to try and make a singles star out of Big Cass despite his lack of ability in ring and on the mic.
Slater & Rhyno – Another case of a team coming from nowhere to suddenly becoming insanely over, moving them to RAW where they barely feature was one of the most ridiculous decisions I've ever seen.
Gallows & Anderson – Used as fodder for The New Day to surpass Demolition's long standing record, never recovered, forced into humiliating matches and WWE Shop adverts.
American Alpha – Split up a great team with great chemistry and ability so we could have one of WWE's worst storylines of all time, then formed American Beta (great name, you're welcome) by replacing one athletic black guy (Jordan) with another (Benjamin) rendering the decision pointless.
DIY – To be fair this one was done really well for once, but regardless it was still an exciting partnership that could've gone on to achieve great things.
Lets face it, the only way you are gonna stay together as a tag team in WWE is if you can make the company big money from merchandise sales. None of those teams above, with the exception of Enzo & Cass, pulled in the big bucks. There's a reason WWE have never split up The New Day, Breezango or The Uso's. Money talks..
Big Names make big teams
The Hurricane & Rosey, La Resistance, Spirit Squad, The Colons … hardly a list of the all time greats is it ? While entertaining in their own right they simply were not championship material and were lightyears away from the star power of DX, The Hart Foundation and The Brothers of Destruction. The division really suffered for a long time due to this, most teams on the roster couldn't garner any real interest from the crowd and were treated as afterthoughts. It is a simple fact that we as fans want to see the best in the business hold the top titles.
In recent times WWE have chosen to elevate the tag team championships by having some of their top talent – Dean Ambrose/Roman Reigns & Seth Rollins, Sheamus & Cesaro, Bray Wyatt & Randy Orton, Kane & Daniel Bryan, The New Day, The Uso's – show just how important the division is. The signing of Luke Gallows & Karl Anderson while they were still hot, the amazing return of The Hardy Boys at WrestleMania 33 and the recent reuniting of The Shield show that WWE have finally realised the importance of the division and the impact that using top names can have. Regardless of the top names involved, RAW is still struggling in terms of how many teams they have at their disposal even with The Revival's recent… revival, but i'll get to that later on. Too many of their teams resemble the teams from those dark days previously mentioned… Titus Worldwide, Heath Slater & Rhyno… whereas SDLive have added yet more big names into their division with the likes of Rusev Day, The Blugeon Brothers, Shelton Benjamin & Chad Gable all helping to raise the bar in some phenomenal multi team matches in recent months.
New Day vs The Uso's
It's impossible to talk about the current tag team scene without mentioning these two teams. When The New Day first debuted they were generally hated amongst fans, a very stereotypical black power/exploitation/preaching sort of group who were booed out of the building every night and only became popular thanks to bright colours, funny catchphrases and silly props. A huge amount of credit goes to Xavier Woods for helping to get the group over with his stellar mic work, but there is no denying the group have a natural chemistry together. They're one of the best example of how to use the Freebird ruling to perfection, using typically heel tactics to gain victories while still remaining face.
The Uso's have always been a fun team to watch. They've always been known for their athleticism, high flying ability and since day one (ish) they engaged well with the crowd and had a distinctive look. Unfortunately for them they happen to be related to Roman Reigns, and suffered a knock on effect from the fans hatred for Reigns' perceived forced push into becoming the guy. Where most guys would have stagnated and never recovered, The Uso's used this negative reaction to reinvent themselves as heels, and they've arguably never been better. The Samoan tribal entrance and bright facepaint are both long gone, replaced by a thug-ish arrogance, a much more aggressive wrestling style and a new found confidence when it comes to promos.
The two teams clashed countless times on RAW, and while the matches were pretty good it did start to get a bit samey after a while. Fast forward to May 2017 when The New Day made their SDLive debut… I can't have been the only one thinking 'oh please god not this again !'. I'm a man of integrity and I will hold my hands up and say I couldn't have been more wrong. Their SDLive rivalry was far and away the highlight of 2017, with phenomenal matches that have saved poor PPV's (Battleground), hilarious promos from both teams (Rap Battle) and an incredible rivalry ending match at Hell In A Cell.
The two teams have consistently brought out the absolute best in eachother and after every match they essentially say to the locker room 'go ahead, top that'. This feud in my eyes was the closest we have come to replicating the quality of the E&C/Dudleyz/Hardys rivalry from the 90's. I just didn't want it to end.
More teams in the mix
This section is sort of both a good point and a bad one. Currently on RAW we have 7 tag teams but for months we've only really seen one rivalry taking place – The Bar vs Rollins & Ambrose/Jason Jordan. The Revival came back recently, bringing with them some real optimism as we were led to believe the division had some fresh legs and new competition… NOPE! Winning matches against local talent and being buried by legends at RAW 25 is not how you build interest in your tag division. Now SDLive… boy oh boy do they know how its done! Rusev Day v The New Day v Benjable (great name again, you're even more welcome) v The Uso's at Clash of Champions was incredible, one of the best matches of 2017 by far but it didn't just work because you had 8 guys involved, it worked because they had great chemistry together. I don't know how many more times I can bare to watch the same match again and again AND AGAIN on RAW regardless of how good the talent involved is.
If it wasn't for their top titles, RAW wouldn't even be the C show at this point. The most notable thing that two of their big stars – Gallows & Anderson – have done in recent months was their match against Heath Slater & Rhyno in a car crash of a Halloween match. This is one of the best tag teams in world not even being used on mid card feuds, the same team who have left a path of destruction everywhere they have been and won plenty of championships on the way. WWE have a veeeeery long history of acquiring as much talent as possible to get the upper hand on their competitors, but then wasting them due to not having the time or space for them. It's difficult to watch such talented guys be underutilized every single week.
Breezango have become arguably the most over superstars on in the whole company over the last year thanks to their hilarious Fashion Files segments, but WWE seemed to forget that these guys are actual wrestlers for a very long time. When they did eventually remember, what did they do? They had them lose a couple of squash matches to The Blugeon Brothers. Imagine how fun a feud between them and New Day could have been ? Or Rusev Day? They've also had run ins with The Uso's in the past which were always entertaining. They have huge potential but as long as Vince McMahon is getting a few extra bucks from t-shirt sales they probably wont get an opportunity.
Another concerning thing is that it's only a matter of time before teams like SAnitY and Authors Of Pain get their main roster call ups. Where exactly are they going to fit in ? WWE either need to make some major budget cuts or involve more teams into both shows title picture. It worked perfectly well at WrestleMania 33 with the Fatal 4 Way Ladder Match and it can work perfectly well again.
The Future
Not only do we have a fantastic tag team division right now but the future is also in very safe hands. Depending on the outcome of their feud with Aj Styles we may well see a proper tag team pairing of Kevin Owens & Sami Zayn, we have only scratched the surface of the insanely over Rusev Day, and we also have a wealth of talent ready to step up from NXT. The Undisputed Era, SAnitY, Authors Of Pain, TM 61, Street Profits… a whole host of great teams who can easily transition onto the main roster.
In SAnitY we essentially have a new Wyatt Family, a charismatic leader with loyal members around him ready to do his bidding. In Authors Of Pain we have a real powerhouse of a team who you can easily see dominating the division because while the current teams are fantastic at what they do we don't really have a team who can manhandle their opponents convincingly. In The Undisputed Era we have one of the hottest talents in the world, Adam Cole, who backs up my earlier point of big names making big teams. Let's just hope WWE don't out-WWE themselves… as long as they don't, the future is looking very bright Bay Bay !
Andrew's WWE Raw & SmackDown Live Review & Notes (1/21 &1/22)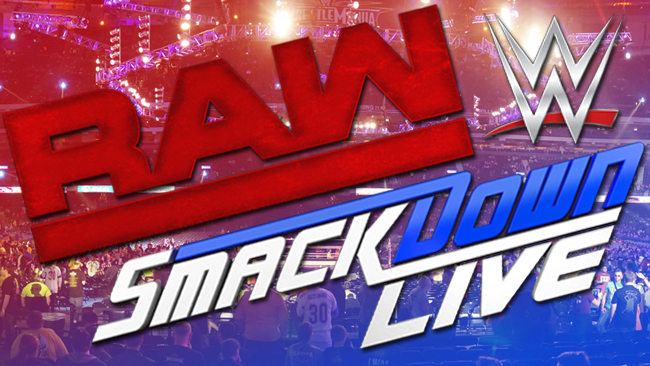 The Royal Rumble "Go Home" shows. Did they produce entertaining content, or limp towards the finish line since most will watch Rumble purely on name value. Let's find out!
Now given that I enjoyed Raw so much last week, I'm tempering my expectations for this week. It's been longer than I care to try and remember, that WWE has knocked it out of the park two weeks in a row.
With the low bar set, do we see a Fosbury Flop, or well…just a flop. Let's see!
Raw Ratings:
Finn Balor vs Braun Strowman: Balor wins via DQ after Lesnar interferes – * 1/2
Apollo Crews vs Bobby Lashley: Lashley wins via Spear – *
Seth Rollins vs Drew McInture: Rollins wins via Cradle – ** 1/2
Lucha House Party vs Jinder & The Singhs: Gran Metallik wins via Backbreaker – -* (yes it's negative)
Elias vs Baron Corbin: Corbin wins via End of Days – N/A
The Ascension vs Heavy Machinery: Otis wins via Caterpillar – N/A (squash)
Raw Tag Team Titles: Bobby Roode & Chad Gable vs The Revival: Gable retains via Rollup – ***
Bayley & Sasha Banks vs Natalya & Ronda Rousey: Banks wins via Bank Statement on Natty – ***
Review Notes:
We kick off things with talking…well now, new changes right? Heyman does his played out thing by now, Vince comes out and tells his own variation of a Wikipedia edited David and Goliath story. Braun shows up to try and look menacing and speak words that don't matter. Finn walks out after like 15 minutes of bickering, to point out that this is typical. He then tells a closer to correct David and Goliath story. Vince gets the bright idea that Brock should be at ringside for the real David and Goliath bout of Finn versus Braun.
Now before this match started, we all knew how it was gonna end. Brock at ringside, Braun is a monster so he can't lose clean and Finn is the challenger…so he can't lose clean. So yeah, making matches that can't logically have a winner is a waste of time, much like this match. The action was alright, the spot where Lesnar catches a falling Balor just to Overhead Suplex him to the floor was moronic since the referee saw it and didn't throw out the match there. Finn fights back valiantly, then right after landing the Coup de Grace, Lesnar F5's Balor and THAT'S a DQ apparently. Must've gotten NFL referees for this match.
Lashley and Lio come out, and every bit of praise I gave them the last two weeks goes out the window here. Lio is worthless saying nothing of merit, and this somehow devolves into a pose off when Apollo Crews comes out to throw his hat in the ring. The pose off did showcase a little personality from Apollo, so that was a bright spot, but come on…this is dumb. Then Lashley attacks him and a match happens regardless of any previous words or stipulations to the pose off (yay wrestling).
Lio apparently will now be a bigger player in the matches, which is fine. But when no one cares about either wrestler, we came off roughly 20 minutes of talking into a gimmicked finish, for another match without a clean finish. Short match with no story or reason to care.
Rollins comes out, gives a speech we're supposed to care about, but I really don't. He brings Roman up AGAIN, and really seems to be going through the motions almost to a disingenuous point. McIntyre comes out to save the segment before it leads to a match, cause everyone in the Rumble needs to be showcased leading to it, yeah, that sounds right, sure.
The match is standard fair for a Rollins match. Okay work rate, slightly predictable sequencing, but since the finish was a Cradle…that's different. I don't know, the match was fine, but McIntyre losing just signals that now he wins the Rumble or finds a way to at the very least, cost Rollins the win.
The Revival discuss their position with Vince in the back, say they'd like an impartial special guest referee and Curt Hawkins walks up. Vince tells him he's the special ref and Hawkins has the best line of the night with "Well, I have seen a lot of threes lately…", and then the Revival start buttering him up before the match.
Lucha House…Jinder and the Singhs…WHY!? This has no business being a thing beyond they are two groups of 3. Stupid, useless, worthless, I hate the Lucha House Party. Send them back to 205 Live, deport them, I don't know…just stop. This is not good, they have no personality, and have been damaged from that dumb House Party rule gimmick from a few weeks back. Screw this team. And who wins with a Backbreaker not named Roderick Strong?!
Dana Brooke is talking at EC3, I say talking at cause he doesn't respond and she just hits him with a litany of questions as Elias walks to the ring.
Elias tries to do his thing, Corbin interrupts, a forgettable match happens and Corbin wins cause he needs to look like he's marginally competent going into Rumble.
Alexa Bliss' Moment of Bliss, is a train wreck again, multiple women just walk out, declare their piece for the Rumble, Alexa even makes note of all her shows have been awful and she's sick of it. So she announces herself in the Rumble, the only highlight was Lacey Evans finally came out and said a few things for the first time. All you Nasties are gonna learn.
The Ascension get to be fed to Heavy Machinery! Well I guess that proves they're staying on Raw since Raw loves job matches. Only real note from this is Otis' Worm, is not called the Caterpillar. You know, like the company that makes heavy machinery. The writers are true wordsmiths I tell you.
This tag match was like a highlight real of heel wrestling 101 and a referee actually being attentive. Hawkins is by far the best referee of the night (and weekend probably too), so a decent match. Nice spots, these two teams have nice chemistry and we see a reuniting of Zack Ryder and Curt Hawkins at the end. So maybe that's where The Revival go next. Only odd take away is why would you make The Revival sympathetic for the last few weeks and then ruin it completely in 2 weeks. The direction just makes no sense.
Ronda with a passionate, yet clumsy and weird biblical promo with the hair washing feet thing. What since David and Goliath was referenced now we're quoting the bible for promos? Ugh…no more talking Ronda please.
Yes we all know Sasha had a wardrobe malfunction during this match. But let's not have that take away from a decent match and the fact that Bayley and Sasha did technically give Ronda her first loss in WWE. So building up the challenger for two weeks right before the PPV seems like the obvious set up, but be honest, 99% of us have Ronda winning anyway. Sasha could've defeated the whole women's division and we'd still go, "yeah but". It was nice to see Bayley and Sasha continue to work decently as a team, but they did sow some seeds for Bayley versus Sasha since Sasha tended to move out of the way a lot and let Bayley eat moves.
Overall Score: 5/10
There really seemed to be no passion or imagination in this show except for Ronda's odd promo. As Tony Acero so nicely put on Raw Reaction, I was just saying "okay", through most of this show. It didn't surprise, intrigue or go outside of the box at all. Just a basic color by numbers Raw. Mediocrity encapsulated in a show, if you will. SmackDown has to be better…
SmackDown Live Ratings:
Mandy Rose w/Sonya Deville vs Naomi: Rose wins via pinfall – **
Miz w/Shane vs Cesaro w/Sheamus: Cesaro wins via Gotch Neutralizer – ***
Mustafa Ali vs Samoa Joe: Joe wins via Coquina Clutch – ** 1/2
2 out of 3 Falls: Rey Mysterio vs Andrade Almas: Rey wins via DQ 2-1 – *** 3/4
Review Notes:
So since it's WWE we start off with talking, but this one is Becky and Asuka, and we like them. Becky does the old school heel thing of listing Asuka's accolades but making sure to mention that Asuka didn't BEAT her and she's still just better than Asuka. Charlotte saunters out, let's out a Woo and Asuka tries to get in a cheap shot on Becky, thus creating a brawl for a few minutes. Becky gets the upperhand throwing Asuka into the announce desk, before the brawl heads backstage.
Naomi has every right to try and kill Mandy. She tried to cause problems in her marriage and Naomi had the upperhand in most of the match. A flurry of kicks and elbows from Naomi give us hope she'll get her revenge, but Sonya's interference becomes too much, giving Mandy the opening to show Naomi into the ring post and cover her for the pinfall.
Miz and Shane might be my favorite thing on SmackDown story wise. I mean I love Andrade & Rey Mysterio angle, but the sheer fun and enjoyment Miz and Shane seem to be having is infectious.
The match had a lot of good resiliency from Miz. The Miz has been looking like a better wrestling ever since the World Cup tournament. Miz tried to get an early win with the Figure Four Leglock, but Cesaro got out of it. Sheamus eventually takes out Shane so they can get in a cheap shot, which leads to a Gotch Neutralizer and a win for Cesaro.  Post match beatdown sees Shane eat a Brogue Kick, as well as getting driven through Miz and effectively through the announce table. Feels like a heavy signal that Miz and Shane will win at Rumble, but who knows.
Mustafa points out an interesting aspect of Joe beating him down last week. That being, Joe looks down on him, like he doesn't belong there and he wants to prove himself.
Vince basically moderates the discussion between Daniel Bryan and AJ Styles. Not much is really said except for AJ turning the FICKLE word against Bryan and it catching a little. Styles chases Daniel outside the ring, lays in a few shots, rolls him back in for the Phenomenal Forearm, Daniel uses Mr. McMahon as a shield to then lay out AJ with Knee Plus.
Truth and Carmella are walking through the back discussing the Rumble. Truth toys with the idea of challenging Buddy Murphy for the Cruiserweight title, and when Carmella points out the weight limit, he takes it as her calling him fat and storms off a bit. Charlotte and Carmella have a few words, but nothing really noticeable here.
Ali showed that he learned from last week and turns around some call back spots into flips and body presses. But Joe eventually proved to be too much and Ali taps out to the Coquina Clutch.
New Day have a nice moment discussing Rumble plans, Kofi has a moment of doubt if he can't come up with a cool spot, Kayla tries to ask the question everyone does about would they eliminate each other. After going through a list of people who asked, they say "Is Tony Chimmel gonna ask us too?", and Chimmel shows up before they shoo him away asking if they look like Edge and to get going.
YAY! 2 out of 3 falls match! Andrade and Rey all day! First fall comes after Andrade connects on an Avalanche Sitout Powerbomb. Rey hits a Code Red, doesn't' get him, but pulls out the Canadian Destroyer as a counter to what looks like a Powerbomb and evens it up at one a piece. Rey tried to get a quick win with the West Coast Pop, but Andrade kicks out. After Rey finally connects with a 619, Samoa Joe shows up to ruin the finish. In the middle of making his final decree, Randy Orton RKO's Joe to a giant pop from the crowd.
Overall Score: 7/10
Well okay we're back to the normal situation of SmackDown being the clearly superior show and Raw being mediocre at best. Andrade and Rey are just wonderful together, that match could've been something special if it were allowed to finish decisively. I look forward to a time when they get 20+ minutes on a PPV to just tear the roof down. SmackDown is such a treat coming off a Raw that left, not a sour taste in my mouth, but ashy disappointment.
The Streak Part 4: Darkness Falls – 1998-99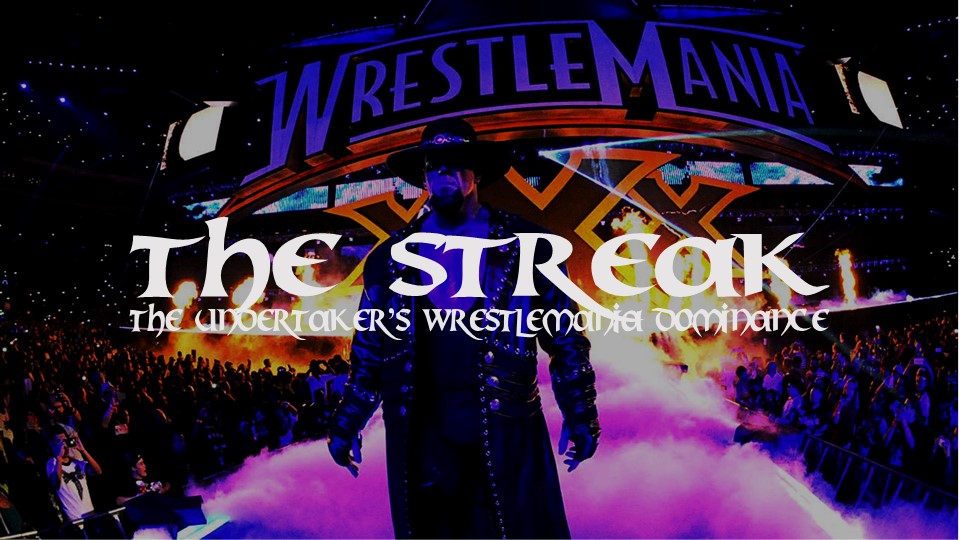 Tiffany MC brings you the next two matches as part of The Streak, as The Undertaker battles Kane and the Big Boss Man at WrestleMania!
The years of 1998-99 were turbulent times for WWF and the Undertaker. The Monday Night Wars, started by the advent of WCW Monday Nitro were heating up and the question of which company would prevail was on everyone's mind. In order to compete, WWE began featuring edgier, sexier, more reality based storylines.
For the Undertaker, this meant the introduction of his long-lost brother, Kane, setting off a storyline and partnership that has lasted 20 years and had more twists and turns than a daytime drama. Also in these years, Taker would reunite with Paul Bearer and unleash his disturbing Ministry of Darkness on the WWF, igniting a feud with Vince McMahon, which would culminate in one of the most shocking reveals in wrestling history.
WrestleMania XIV: Cain vs Abel Part 1: Of all the matches Taker had in this period, this WrestleMania match with Kane is not only one of the best in terms of quality, but had a very compelling storyline. The story has become a little convoluted over the years and there have been a lot of twists and turns, but the story in 1998 was this: Undertaker and Kane were brothers, there was a fire at the funeral home their parents owned, their parents were killed and Undertaker thought Kane had been killed as well, but Kane had only been horribly burned. Paul Bearer nursed Kane back to health and raised him while encouraging his hatred of his older brother.
When it was  revealed to Taker that Kane was not only alive, but looking for revenge, he actually refused to fight his brother due to a promise he'd once made to their parents. It wasn't until Kane and Paul Bearer cost Taker the WWF Championship at Royal Rumble 1998 and set the casket containing Taker on FIRE, did Taker finally fight back and vowed to unleash unholy vengeance on his brother and his former manager.
Before this match gets started, we're introduced to Pete Rose, who was going to be guest ring announcer for this. Ol' Charley Hustle was never afraid to shoot his mouth off and proceeded to insult the Boston fans and the Boston Red Sox, who at that time hadn't won a World Series in 80 years. Before the riot could get going, Kane came out and attacked Rose and Tombstoning him, much to the delight of the crowd.
Taker's entrance was simply AMAZING! It was such a cool entrance that a clip of it was used in WrestleMania promo videos for a few years. It started with a Gregorian chant while the druids, with lit torches, came out and since there was a long entrance ramp at WrestleMania XIV, there were a lot of druids when the chanting reached its crescendo, the lights went out and the gong started. Taker came down the ramp in a coat that made him look like Dracula, but it looked SUPER cool with all the lit torches.
Taker's matches are never pretty or extremely technical, and this match was no exception. It started with punches and shoves and stayed there. Kane dominated much of the match and caught Taker during a crossbody attempt. Kane had the Tree of Woe in mind but the 6'10" Undertaker was way to tall for that.
Kane did a really great job of hanging with Taker on a big stage, but he was definitely a little rough around the edges. It wasn't quite 'Do I Owe You Money?' territory, but it was close.
Throughout the match, Paul Bearer made his presence known, chastising Undertaker throughout the match in that annoying voice of his and getting in some cheap shots whenever the ref wasn't looking. Have to say that Bearer was clearly whiffing a lot of his punches, but Taker sold his butt off anyway.
The match went out to the floor, but Jack Doan was very reluctant to do a count or do anything other than get out of the way. Even using the steps Kane had thrown to get back in the ring.
One of the craziest parts of the match was Taker going for the running dive and being…directed into the Spanish announce table, which was being manned by WWF Legend Tito Santana, who kept doing commentary on the floor while his colleagues tried to get up.
Taker's self-preservation would finally kick in, but it would take THREE Tombstone piledrivers to put Kane away, and Kane still nearly kicked out at the last possible second.
Enraged at his son's defeat, Paul Bearer grabbed a chair and attacked the Undertaker just for the hell of it. Kane joined in the attack and Taker was left in a heap in the ring, which made the win over his demented brother less than the sterling victory he'd wanted. However, Taker sat up and was able to leave the ringside area under his own steam.
Highlight: Pete Rose being a damn good sport and taking that tombstone like a champ. Taker's entrance. Tito Santana continuing to do commentary in the wreckage of the Spanish Announce Table.
Rating: 7/10 This was a fantastic match and my favorite of Taker's WrestleMania matches in the 1990s.
WrestleMania XV – Boss Man Goes to Hell: This match came about through one of the most disturbing storylines of the Attitude Era. The Undertaker had reunited with Paul Bearer and became the Lord of Darkness. Then he began recruiting superstars to form The Ministry of Darkness, which would be the launching pad for teams like Edge and Christian and the APA. Taker began demanding that Vince give him a title shot and began targeting Vince's family, specifically Vince's daughter, Stephanie McMahon. In an attempt to end the threat, Vince sanctioned the first ever WrestleMania Hell in a Cell Match and sent the Corporation's Chief of Security, the Big Boss Man to end the threat of the Undertaker.
Boss Man comes out and still didn't get in a great reaction, despite being the nominal babyface in this match. Undertaker, despite being a very scary heel, got a pretty good pop when the gong hit, though the pop died a little during the 'Accept the Lord of Darkness' stuff. Undertaker came out looking like a 90s horror film maker's idea of Satan.
I'm going to be honest, I really hated this match. I wasn't a fan of Taker's Satanic stuff  and that killed my enjoyment of this match. Boss Man, though being a good half a head shorter than Taker was still large enough to really be able to take it to Taker, including cuffing Taker to the cell and beating him with the nightstick. One funny thing was Taker going for Old School and then realizing that he was too tall to be able to pull that move in the cell, which was much shorter then, and then getting nut shot by Boss Man.
That said, this was a pretty good Hell in a Cell match and it was as brutal as you'd expect it to be in the days when bloody matches were a staple of WWE shows.
It wasn't until after the match was over that the thing I hated most about this match happened. The Brood (Edge, Christian, and Gangrel) descended from the rafters and helped Taker 'hang' Boss Man from a noose from the roof of the cell. Even knowing that Boss Man had a harness on and wasn't in any real danger, the sight of that…lynching was so disturbing that I can hardly stand to watch it. If I had to consider who would think that was 'edgy' and not 'disturbing', I'd say this spot came from the brain of Vince Russo.
Highlight: It ended.
Rating: 4/10 The match was fine, but I HATED what happened afterwards.