CheapShots: Cleveland Impersonates A Wrestler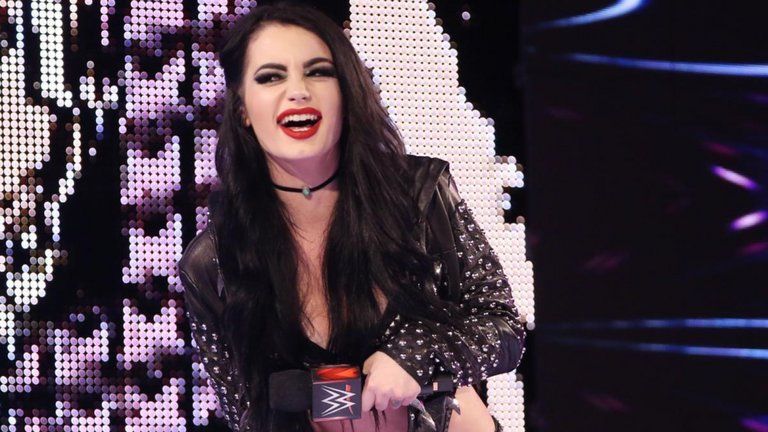 Cheap Shots are unfiltered, uncensored opinions, and those opinions reflect only the author!

To my passengers, Twitter Followers. Fans and Friends. This will be my only article this week. I am having wisdom teeth pulled tomorrow, I should be back at full strength next week. Keep me in your thoughts and prayers. I have a blast doing this for everyone every week. To my editors and colleagues, remember I have a bigger chair than all of you, and I will be back!
Mad Man on a northern flight path as my radar begins to freeze up. None of my other instruments are compromised. Thankfully, I am close enough to ground level to read three gigantic billboards specific to one place in my brother's home state. The first piece of signage shows a yellow background and the outline of a ring roped in black. Six words; three above and three below the ring are clearly visible. Rockstar Pro Wrestling & The Road Home. The second bit of advertising is a sign for WrestleMania. Finally, I see a life-sized mural asking royalty to stay. After a blink to think, the local geography lines up in my head. I am in the most desperate sports city in America. Let's hit cruising altitude and head to LeBron's Apartment.
The Derek Jeter addition of Monday Night Raw before WrestleMania opens with Paul cutting an in-ring promo with his roided-up ape doing nothing as usual. Mr. Heyman is laying down cement that won't set when he says he is the best orator in WWE history. With no respect at all Sir, I see you Jim Cornette and raise you Bobby Heenan. Neither were scripted and even you gotta know the writer feeding you that line is full of s***! Then, Paul starts running down The Samoan Dynasty saying they trained Roman Reigns to be a wrestler, a fighter and a badass. Though, they never trained him to be a man. Nice original material. Heyman attempts to shatter the internet, telling us Roman's suspension was lifted, and he wasn't there last night. Epic fail Paul. I can walk…HE WAS NEVER SUSPENDED! Two minutes after a horrible CNN impression; The Samoan Hype Machine comes slowly through the crowd, selling last week's injuries. His physical ability to perform cannot be questioned. Despite having a steel chair and landing a few haymakers, Lesnar destroys Reigns with a suplex on the floor and an F5 on the steel stairs. Can any marks or performers out there verify as a shoot if they are actually steel? I've always been curious.
Early recess this week as Mickie James came out intending to soften up Nia Jax for Alexa Bliss, who was at ringside to support her BFF. Nia has opened up so much as a character in recent months. Right now, her unfiltered emotion and rage are clear and should be, given Alexa's treatment of her. This match felt relatively quick, but storytelling was still good. Mickie went after Nia's knee throughout. However, Big Fine is just too strong, using a Press Slam and Samoan Drop to fold James in half for the pin. Bell rings, Nia hasn't even gotten up yet. Little Miss Math Class jumps in for one cheap shot. Nia looks at her as she scatters out of the ring and up the ramp to avoid detention.
I'm not sure if it's due to WrestleMania Season, but there seem to be a larger number of vignette and promo packages within WWE programming lately. The next one sees a grizzled Triple H and Ice Queen Stephanie McMahon sitting in what looks like a darkened gym, cutting a heel promo over their workout tape. Paul says Kurt Angle brought this himself. The Gold Medalist wanted attention. Daddy's Little Girl Says Ronda Rousey is the biggest signing in WWE history. They have big plans for Ronda. She's in their world now. She works for Steph, and Steph owns the ring, BLAH, BLAH, BLAH!
Hey Steph, I'll just leave your little genie in a bottle down at NXT. It's obvious to you, and every smart mark paying you that Piper's Namesake is NOT Sting at 55 years old. Otherwise, your little genie in a bottle wouldn't be with NXT. We know about your back pocket. The question is: When are you gonna open it? Back to last night. The Olympic Duo responded with an in-ring promo after Ronda's classic baby face entrance, (still cool). Kurt says he's prepared for a number of Mania matches, and he's seen others prepare for Mania Matches. He says Rousey's ready. Sssshhh, I say she's getting better on the mic! Ronda says Stephanie is tough. Trust fund tough. Limousine tough, and personal trainer tough.
Excuse us? What's this? Absolute Yawn's music hits. Paige in the middle of something? NO! The Pale Rider and her back up come to the ring to make things interesting. Paige says Ronda could use some friends and offers her a spot in the group. The Rowdy One turns the invitation down, reminding Paige that she has Angle watching her back. Goth chicks don't do anything half-assed. Pretending to leave, Paige sends her girls from outside in, looking for a fight. In case we forgot, Ronda Rousey is a badass! She gave Sonya Deville what appeared to be a VERY stiff clothesline to avoid being jumped. Poor Mandy Rose caught the biggest thorn of her life. She tried a kick, but Ronda caught her leg and went for an overhead throw. Sonya was supposed to be closer behind them but missed her spot by three steps. Deville's arm and shoulder cannot be feeling good today. Speaking of which, Mandy almost had hers broken. Folks, she wants to be here and she's getting better. RONDA RATTLED THE RING again!
Full disclosure here, I have not seen Rockstar Spud since he joined WWE. Yes Vince, I'm using his name from another organization just to piss you off. Deal with it! I certainly like his look. Thankfully, they have not done much to change his personality or gimmick, which in Stanford's case is saying a ton. In my opinion, there may be two handfuls of roster talent who should be given total freedom from scripting promos. The colorful representative of The Union Jack is on the short list. He just might bring a pulse to the cruiserweights. Spud's introduction to the flagship show was designed to shine a light on the WrestleMania Match between Mustafa Ali & Cedric Alexander for The Cruiserweight Gold. They teamed together and won a contest only notable for Spud's commentary. Congratulations on your arrival to New York lad. I sincerely hope you didn't sell your soul for complete anonymity.
Back to back segments that normally implore me to sleep are usually not good. Miz shows up, it is not uncommon to find me mid REM, dreaming of meeting Mercedes President. This time though, she would have to wait because Mike's segment was actually interesting. Dissention in The Miztourage; work or shoot, is always fun to ponder. Curtis Axel and Bo Dallas each have lineages within the art form. Both need an excuse to grow a set of balls. The Miz is arguably the luckiest p**** on the whole WWE roster. Never mind the fact that he's had backup for a good portion of his run. Unfortunately, this was a work that even smart marks bought for around ten minutes, DAMMIT! The segment was designed to attack The Move Set Twins. It ended with Fake Hollywood crawling away, Seth Rollins getting knocked out, and Finn Balor holding The IC Gold. Have no fear, The Good Brothers of Fake Bullet Club Number Who Knows came out later to beat The Miztourage in a tag match.
Time for the most pointless stretch of the night. My apologies in advance for lumping them together. First, Mr. Jacobs, we know they brought you back to move a storyline forward. We don't care! This isn't 2005 to 2010. As much as WWE has connected you to The Undertaker; both in the past and for current reasons, you are not him. You are 50 years old. Go run for Mayor. Now that we have seen you in a suit, talking with a former VJ on MTV, (Google it kids), you scare no one outside of politics! With all due respect to her and her family because TV exposure is still a big deal in the art form. Some Indie performer made $1000.00 for cutting a promo and letting Asuka kick her in the head. Good for her, Then Michael Cole thought he was opposite Jerry Lawler again. He criticized The Final Deletion as obnoxious. Out-dated? Done better somewhere else? Yes on both counts. Did I mention scripted announcer outrage pisses me off? At least Woken Matt cut a decent promo, confirming he would enter The Andre The Giant Memorial Battle Royal.
Did someone say something about being pissed off? Quoting Little Rock: FINALLY, Sasha and Bayley BLEW UP! It took months, and a backstage promo in Cleveland of all places. Started with a text and mutual personal attacks. Hey Elmo, don't go for The Dragon's throat unless you want residence in the burn unit! You go after her because Vince can't do math? How much Gold have you held? Ended with pulled hair and flying fists on a concrete floor. Would someone in that incompetent family PLEASE make this match for the big stage in New Orleans? Quick aside: Good luck to The 8-Pack Irishman and Lady Banks in The Finals of The Mixed Match Challenge tonight. Ms. Charlotte, we know how this would've ended tonight, don't we?
Braun Strowman and Shamus went one-on-one with the stipulation that if The Celtic Warrior won, The Big Man would have to tell The Bar who his tag partner was in the title match at Mania. The Irish Mohawk did not win. Elias made fun of Cleveland and won a squash match with Ryno. When we finally got to Big Match John and The Big Red Machine in a No DQ to end the night, it felt anti-climactic with the exception of Cena mimicking The Undertaker trying to draw him out. Despite knowing Kane would not win. I had flashbacks of Shawn Michaels coming out of the casket prior to his WrestleMania Rematch. That part was cool. As for afterward and BMJs questions: The answer is simple John, Cleveland is not Atlanta. Roman got shook, Ronda rattled some bones and we roll on The Road to WrestleMania. I am a better guitar player than The Honky Tonk Man. Now if you'll excuse me, I have to get air sick on the way to Flair Country, and the most important go home show of the year. Wheels up, let's fly!