CheapShots: Impact Quickie #2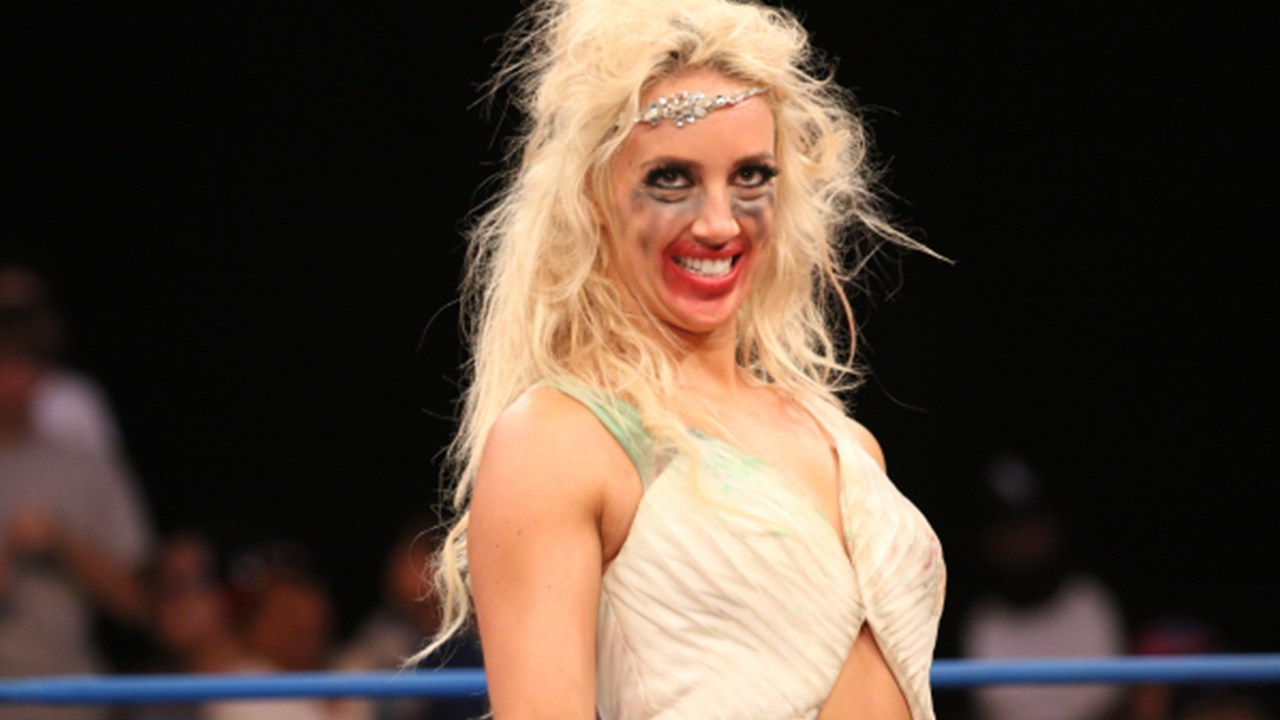 Cheap Shots are unfiltered, uncensored opinions, and those opinions reflect only the author!

Mad Man with a twitchy flyby of last night's Impact Crossroads. Sorry to disappoint everyone. There was no need to bring my partners. Very little comedy if any. Funny how the art form is better when middle school stupidity is taken out. No room for it. A handful of Gold was on the line in four matches and the other match on the card was projected to be a major beatdown. Wheels up, let's fly.
First up. Tag-Team Gold. Konnan has been in the game long enough to know talent when he sees it. This version of LAX is no different. Trevor Lee and Caleb Connelly knew they were up against it when the match was made. In trouble, the country cruiserweights had two choices. They didn't run. Physicality started long before the bell rang. Lee and Connelly fought hard.  jumping Konnan's crew outside the ring. It took ten minutes for the teams to enter the ring. Double-teams were prevalent on both sides. LAX went for a Street Sweeper quickly upon gaining the advantage. However, Lee grabbed his adversary's leg and tried to pull him off the turnbuckle. Konnan yanked Lee from the apron, allowing his boys to complete The Street Sweeper for the finish. LAX retains The Gold. I wonder who will be next in line with OVE "currently" indisposed?
Time for The X Division to take center stage in a Gold for Gold showdown featuring Ishimori (X Division) taking on Matt Sydal (Impact Grand Champion). Both put on a great match. The Rising Sun Viking comes across as a special athlete, capable of rivaling or surpassing the move set of Liger. I do not make comparisons lightly. In the ring, Sydal channels Kidman regularly. Brilliant movement throughout; including Ishimori's variation of a Tombstone, which I had never seen before. If there is a problem with athletes like this, it is that 75% of the high spots look like they should finish a match. Ishimori seems to be more physical but Sydal claims Dual Gold with a 450 splash, fantastic match!
Lunchtime recess with Knockouts Gold on the line. The Walking Easter Egg taking on The Lunatic Lush, Allie is less distracted than in the past. This is my first look at Laurel Van Ness as a competitor. Neither athlete is afraid to start the fight as Allie meets the champ in the aisle. Laurel takes most of the advantage when both are in the ring, until Allie catches an attempted boot from Laurel, and flips her out of the ring. The Lush rushes Allie back-first into the apron. Both ladies had an adventure with a steel chair before Allie takes an unprettier on the floor. Van Ness rolls into the ring attempting to take a count out win. Allie rolls in the ring at a count of nine. The Easter Egg avoids a pin by grabbing the bottom rope. Laurel finally lives up to her appearance and loses her mind. She grabs The Gold, takes a swing, and misses. Allie gives her A Death Valley Driver to get the win and take The Knockouts Gold.
Next is a not -so-simple fight between Lashley and OVE and Sami Callahan. Eddie Edwards was supposed to tag with Walking Armageddon. Due to a very sketchy shot from Callahan's baseball bat, Edwards is in recovery. As a result of Lashey's strength, it was an even fight early. Numbers caught up with him soon though, including the bat. The MMA athlete was in trouble. Wait, Brian Cage? Why? The Plebe tags himself in and destroys The Brothers Crist to help Lashley get the win! He tried, but Cage would not shake Lashley's hand afterward.
Alright, I've been in a holding pattern regarding criticism of this show. Sad part is, I shouldn't be disappointed with this match, especially given its participants. However, because this was Impact, there was disappointment. This wasn't Hogan/Andre, Hogan/Warrior, Steamboat/Flair, not even Joe/Angle. It could have been, but Anthem and Impact made what could've been the biggest match outside of New York in a decade feel like a typical house show match. Johnny and Aries have held multiple championships around the world and I felt no emotional connection to this match. There was no build. Maybe it's the way the indies can come across. This should've been Crawford/Pacquiao and it wasn't. By the New Guy formula, Aries won the match, but the wasn't a "You gotta see this!" moment. Morrison and Aries are fabulous physical performers. They can do more and deserve a better stage. That stage isn't necessarily New York. Triple A or CMLL could make this confrontation the next Super Bowl of the art form; and I haven't seen anything from either promotion. My apologies for the soapbox moment. Hopefully, our next flight has a smoother landing