Chris Jericho Says He's Done With NJPW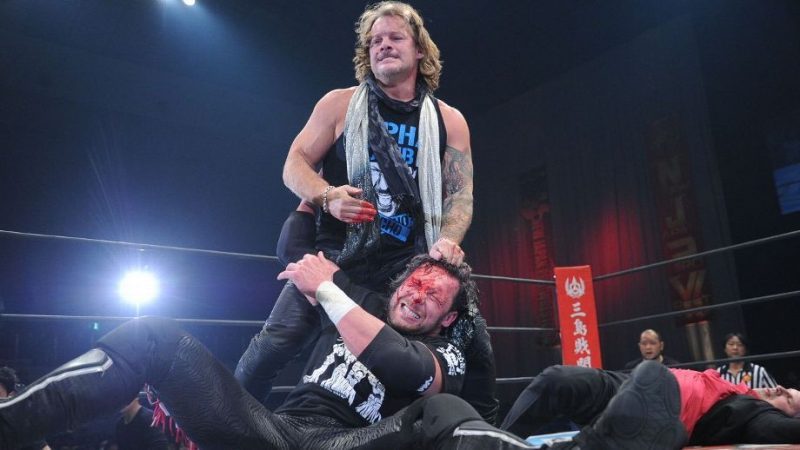 Fans were extremely excited to see Chris Jericho make the move over to New Japan Pro Wrestling for an outstanding match against Kenny Omega. However it appears it may be over, if what Y2J just said on twitter is correct then the only time we'll be able to see him lock up with other NJPW talent is if it's actually on a ship, specifically his Rock n Wrestling Rager At Sea.
Although shortly after his outstanding contest against Kenny Omega at Wrestle Kingdom 12 he jumped Tetsuya Naito at New Year's Dash, Jericho has been somewhat silent about NJPW except to announce the huge stars who are appearing on his cruise. Also knowing Jericho, he could be playing all of us.
Unfortunately yes. https://t.co/m7EdG57BzU

— Chris Jericho (@IAmJericho) March 5, 2018
My Thoughts:
It feels like Jericho had the match with Omega to help his cruise. His match with Omega not only made him a bigger star to the NJPW fan, it also helped his relationship with the Bullet Club. This allowed him to broker the deal where he would put over Omega (who will in turn put over Cody) and they would appear on his cruise. Absolutely brilliant business decision by the king of business decisions. Also I'm not surprised to hear this, based on shake ups that could be happening in WWE their is a chance Jericho could be in a major spot by the fall. If Lesnar leaves, Jericho could come in and have a fantastic feud with someone like Reigns or Rollins for the Universal Title. 
What are your thoughts? Do you wish Jericho would stick around NJPW longer? Are you excited about a potential return to WWE? Let us know below or on Twitter.
Please continue to follow us and share our articles. Checkout the podcasts and more. You can see all the latest content @theCHAIRSHOTcom. Follow @Awesomephinatic for news updates and fantastic opinion. Remember when it comes to rumors…. Always Use Your Head!