Daniel Bryan: Will WWE Allow Another Yes Movement?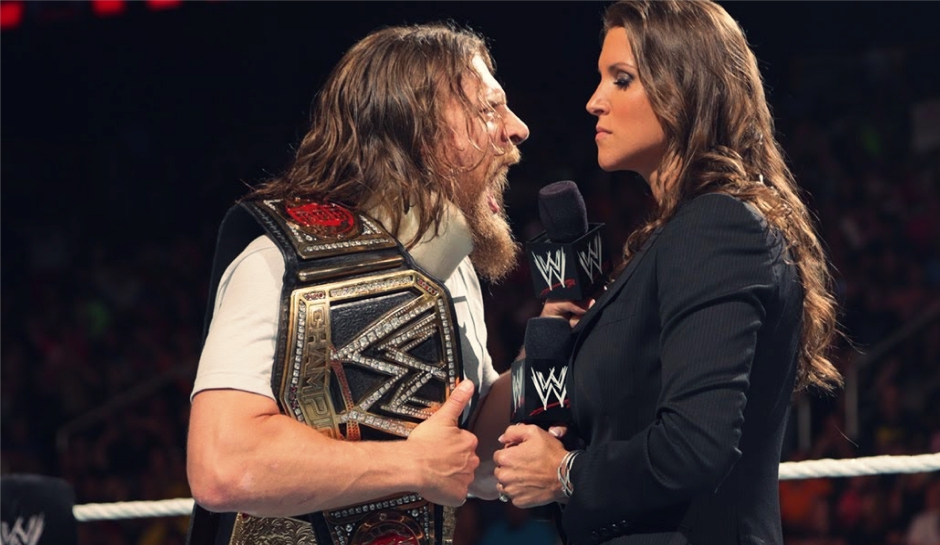 Daniel Bryan's return to the ring is perhaps the biggest news story heading into WrestleMania 34. The SmackDown General Manager has of course been around since he was forced to retire from active competition but he was not the same guy.
Daniel Bryan in his previous incarnation fought his heart out in the squared circle. He was always the underdog and the odds were always against him but that did not stop him. That Daniel Bryan was the most dynamic performer in Vince McMahon's company. But how far will he go this time?
It's no secret that WWE initially did not want Daniel Bryan anywhere near the main event. That decision was likely not based on Bryan as a man; he seems to be a genuinely good guy and model employee. But in the world of WWE, nice guys typically finish last.
It takes a killer instinct to be a WWE Superstar. That's not to say that a talent must step on others to get ahead of course. But it does mean that opportunities must be taken at the right time and the talent in question must be willing to do anything to get over.
That also applies to the ring. The company wants its fans to see the talents as true stars. Main event workers in WWE tend to be larger-than-life characters who can not only deliver in the ring; they must deliver convincingly as well. This was not the talent that WWE perceived Daniel Bryan to be.
But the groundswell of support that Daniel received was unlike anything fans had seen in years. The WWE faithful loved CM Punk. They worshipped Stone Cold Steve Austin. But in both cases, the WWE machine got behind the Superstars in question. There was no guarantee that would happen for Daniel Bryan. However, the fans cheered him anyway.
As time passed, the McMahon family realized that perhaps there was some money to be made with Bryan after all. His win at WrestleMania 30 remains the biggest night of his career. It was also the biggest night for his fans, who could not be happier for him.
However the question is what was next? What was next for Bryan after winning the WWE World Heavyweight Championship in 2014? He was forced to step away from the company just one month after his win due to injury. His WWE career was never the same after that. But if that injury had never happened, would WWE have done right by him?
Would he have continued on the same path as the underdog that made it big? Or would WWE have treated the entire storyline as nothing more than just another feel good WrestleMania story and then taken it all away from him? It's not to suggest that WWE as a creative entity had some sort of ax to grind against Bryan. But he wasn't supposed to be on top in the first place; why in the world would WWE actually leave him there?
Therein lays the real issue as it pertains to Bryan's in-ring return. Is WrestleMania 34 nothing more than just another feel good story for him? The company has its top guy in Roman Reigns. AJ Styles is a successful main event star. Shinsuke Nakamura is the international phenomenon that is on a level all his own. How does Bryan fit into this equation?
Fans are excited for Bryan's return and they should be. He's worked extremely hard to get here. He never took no for an answer when it came to his physical prognosis. But should that excitement be tempered with a heavy dose of reality?
This is not Daniel Bryan's company. It really never was. This is Roman Reigns' company. WWE moved ahead with John Cena's heir apparent and there is no reason to believe that course will change now. But what if WWE once again had no choice?
What if Bryan's return is the most impacting moment of WrestleMania 34? What if he shows no signs of ring rust and competes as never  before? Mania is taking place in New Orleans, the home of Bryan's WrestleMania 30 victory. He will be more motivated than ever to prove his doubters and his critics wrong.
What if Bryan's next program sees his popularity explode like never before? It's not hard to imagine the Yes Movement once again taking hold of WWE and pop culture, as it did in the beginning of his run. If the chants begin filling the arenas when Bryan is not on the card, what then? What happens when the chants take place at sporting events outside of WWE and Bryan is nowhere in sight?
Is it possible that Daniel Bryan will pick up right where he let off in 2016? If he is indeed back in top physical form and if he is mentally ready for the road that's to come, there is every reason to believe he could become a top player again in Vince McMahon's company.
But does WWE want that? If not, then what will be done to slow him down? Some fans believe Bryan could actually turn heel at Mania and if that happens, then it could spell the end for a possible return to the top. Bryan is at his best as the conquering hero. There is no reason to turn him now. There may never be a good reason to turn him later.
Daniel Bryan's growth in WWE was real. It was organic. Fans gravitated toward him because they saw something of themselves in him. Bryan was the man to cheer for because he represented the best of everyone watching him. He embraced that role and lived it to its fullest. He could do it again, but will WWE allow him to do it again? Bryan's fans would love nothing more than to hear a yes on that one.