Does It Get Any Bigger Than Asuka vs. Charlotte? (Yes, It Already Has)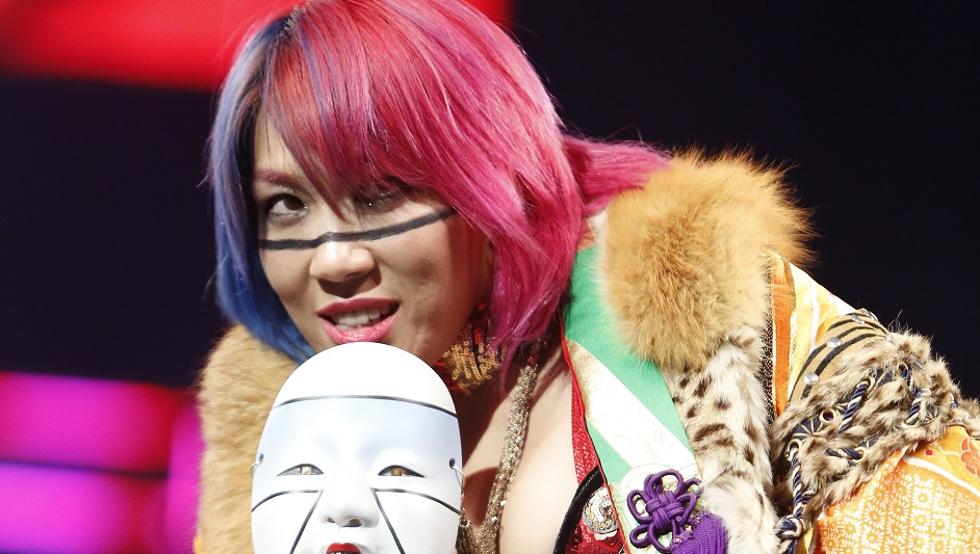 Wrestling fans around the world are thrilled at the thought of Charlotte vs. Asuka, a match that many believe could main event WrestleMania 34. While I don't think it will, I won't be shocked if it does. But does it get bigger than Asuka vs. Charlotte at WrestleMania? Indeed it does…
In fact, it already has.
Is Asuka vs. Charlotte the biggest spectacle in the history of WWE in terms of women's matches?

— Matt (@Raw_Wrestle) March 14, 2018
First off, it's important to realize that the question needs to be asked, as we continue to embark on uncharted territory in the history of WWE. Women are more prominently featured now than ever before. They've had Money In The Bank (twice), Hell In a Cell (main event) and the Royal Rumble (also the main event). Two years ago we wondered if the women would main event a WWE pay-per-view. It's now happened twice.
Regardless of the positioning of Stephanie McMahon at the forefront–you can argue the The Bella Twins deserve way more credit than Stephanie does–the Diva's Revolution evolving into the Women's Evolution has put us in a position to witness history that will never be seen before.
The next stop? SummerSlam and/or WrestleMania. It could happen with Asuka and Charlotte, it'll most likely happen with Ronda Rousey.
But until that happens, it doesn't top the list of important women's wrestling matches in WWE history.
---
July 23, 1984, over 33 years ago, the (then) WWF put on an event at Madison Square Garden that drew 23,416 people. WrestleMania 20 drew 18,500 (thanks to the stage), WrestleMania 10 drew 19,444, and original WrestleMania drew 19,191. The Brawl To End It all outdrew each WrestleMania by a minimum of over 3000, and it was anchored by a match between Wendi Richter and The Fabulous Moolah (is she currently in the news cycle?).
That match was one of 11 on the card, but it was the only match broadcast live on MTV. Richter was managed by Cyndi Lauper, who for some crazy reason isn't in the WWE Hall OF Fame today. Moolah was managed by Captain Lou Albano, who had appeared in Lauper's "Girls Just Wanna Have Fun" music video.
The event was historic for several reasons:
This was the first wrestling match broadcast live on cable television
First live broadcast of a women's wrestling match
Highest rated program in MTV history, drawing a 9.0 rating (today, Raw is in the 3's)
Wendi Richter ended the 28-year long reign of The Fabulous Moolah that night, thanks to Cyndi Lauper's "loaded" purse. Moolah's reign being 28 years is a bit misleading, as there were several long stretches where she didn't defend the championship and wasn't even with the company.
The event itself included 11 matches, including a WWF Championship defense by Hulk Hogan, and a rare WWF Martial Arts Championship defense by Antonio Anoki, who also won a 20-man battle royal that evening.
---
Many modern day wrestling fans weren't yet born when this match took place, but this match was huge to the degree that it captivated a nation of fans and non-fans alike. The rematch at the first WrestleMania had more heat on it than any WrestleMania women's match until WrestleMania 20, and few have rivaled it since (WrestleMania 22, and especially WrestleMania 32).
Where does all this rank in history? Let's take a look at how I would rank the most significant WWF/WWE matches:
Brawl To End It All, July 2, 1984 (Wendi Richter defeats Fabulous Moolah for the WWF Women's Championship)
WrestleMania 32, April 3, 2016 (Charlotte Flair defeats Sasha Banks & Becky Lynch for the WWE Women's Championship)
WrestleMania 34, April 8, 2018 (Charlotte Flair is scheduled to defend the WWE Smackdown Women's Championship against the undefeated Asuka)
Monday Night Raw, December 6, 2004 (Lita defeats Trish Stratus for the WWE Women's Championship)
NXT Takeover: Respect, October 7, 2015 (Bayley defeats Sasha Banks 3-2 in an Iron Man Match to retain the NXT Women's Championship)
WrestleMania 22, April 2, 2006 (Mickie James defeats Trish Stratus for the WWE Women's Championship)
Don't scoff at Charlotte vs. Asuka being #3. It's #3 without even happening yet. Barring a really disappointing performance (highly unlikely), it'll move to #2 once it happens. If it is the WrestleMania main event? I'd have to move it to #1 on the list.
Women's wrestling has come a long way, and WWE wasn't even the true pioneer of the "evolution" we see today. They followed suit of what was happening internationally, nationally in companies like Shimmer, and even the job done (at times) by the TNA Knockouts division. But even starting from behind, WWE has managed to put women's wrestling on the biggest stage possible.
With the continued climb of Charlotte, the ascension of Asuka, and the arrival of Ronda Rousey, with many more waiting, the best is yet to come.
---
Always Use Your Head and visit the official Pro Wrestling Tees store for The Chairshot All t-shirt proceeds help support the advancement of your favorite hard-hitting wrestling website, The Chairshot!

---
Is WWE Finally Ready For Rusev Day?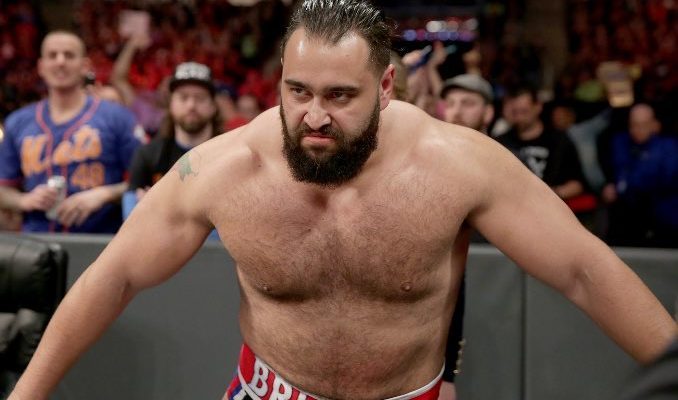 After winning a 5-man Gauntlet Match and pinning The Miz on Tuesday night, it looks like it's time for Rusev to grab the main event spotlight. The Bulgarian Brute, who is over as one of the more popular performers on the company roster, will get a shot at A.J. Styles and the WWE Title at Extreme Rules.
It's a long time coming for Rusev, who took the company by storm when he made his move to the main roster in 2014. Booked as a dominant heel in feuds with John Cena, Dolph Ziggler, and Roman Reigns, Rusev was the perfect fit as an anti-American wrestler who reminded many of villains of the past like Ivan and Nikita Koloff, Baron Von Raschke and The Iron Sheik.
Rusev is the first Bulgarian-born performer to crack WWE's main roster.
WWE is doing the right thing by moving away from the Styles-Shinsuke Nakamura feud, concentrating on other rivalries heading toward SummerSlam and Survivor Series. Rusev is still booked as a heel wrestler, but his "Rusev Day" gimmick and his connection to his real-life wife Lana has made him an instant hit with WWE's fan base.
It was only two month ago fans and the wrestling media were talking about the former United States champion leaving the company following WrestleMania 34 and an on again, off again match with The Undertaker at The Greatest Royal Rumble show in Saudi Arabia.
Rusev's path to the main event has been skewed, much like many other heel wrestlers who were booked improperly during their careers. Nikita Koloff was one of the better heels of the late 1980s until he became a babyface after Magnum TA's near-tragic accident. WWE booked Bray Wyatt as an unstoppable force upon his arrival, but his popularity with the fans softened his dominance. The same holds true for Braun Strowman, Kane and Undertaker and Sheamus upon his arrive on the main roster.
WWE must work double-time to promote this as Styles versus a rising superstar. It's a feud opposite of the Styles-Nakamura confrontation where agility and history dictated one of the better stories told in some time. Rusev is big, strong, powerful and skilled as a beast. Styles is crafty, a ring technician and one of the smaller heavyweight champions of his generation.
Opposites attract, which is something WWE is counting on in this confrontation. Can Rusev reach the top of WWE's mountain, or will he become another big man who grabs for the brass ring, only to be turned away? Will the company make this more than a one-match event? More importantly, does this kind of a feud capture the fans' attention enough to divert attention from a Jeff Hardy-Nakamura feud for the United States Title?
The most important part of how this feud is booked is Rusev and his ability to sell the match and a feud with Styles, who he shook hands with after the Gauntlet match. WWE hopes it has struck lightning in a bottle with this confrontation. Fans hope they will see a superior main event at Extreme Rules.
Personally, I hope we see a change of champions, where we can finally say it's "Rusev Day" and have it mean something more than just a catchphrase.
---
Always Use Your Head and visit the official Pro Wrestling Tees store for The Chairshot All t-shirt proceeds help support the advancement of your favorite hard-hitting wrestling website, The Chairshot!

---
CheapShots: WWE Is Suffocating the RAW Women's Division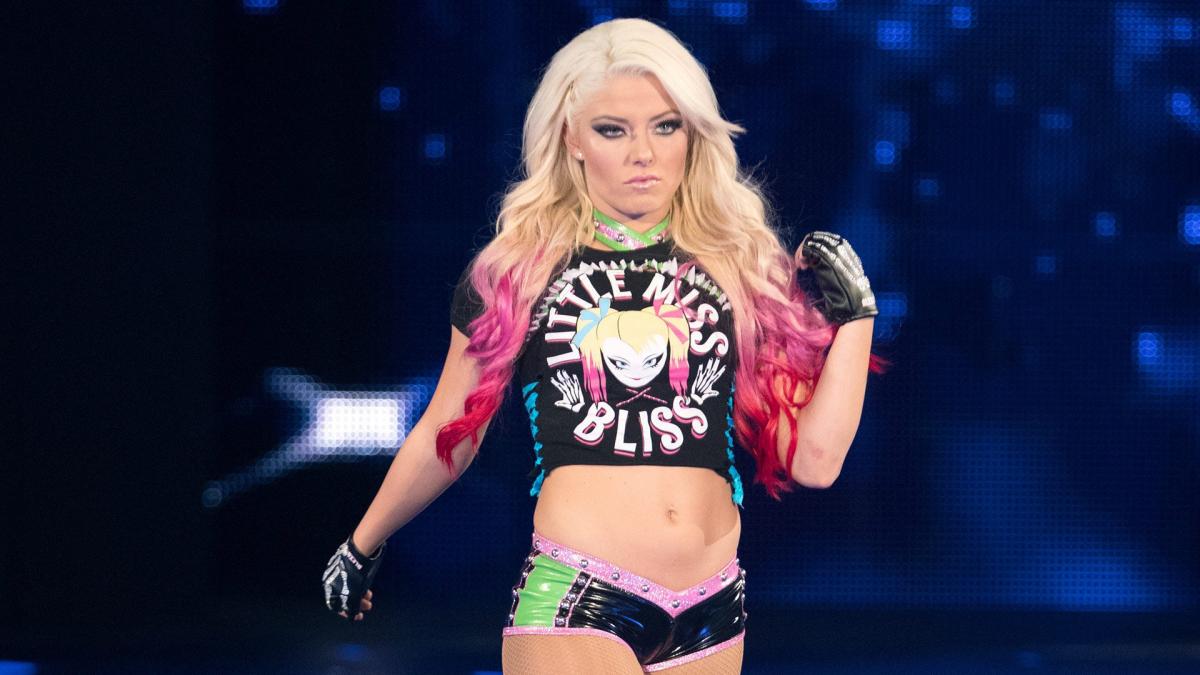 Let me say this upfront: I have nothing against Alexa Bliss either in the ring or in real life. She's got a great look and a lot of talent and in real life, she seems like a very nice person. However, WWE is running the risk of suffocating the Women's Division on RAW by constantly putting the belt on her.
Bliss won the Women's Championship in a rematch against Sasha Banks in August and has basically been champion for a year. There was no reason for her to be in Money in the Bank, never mind winning it or cashing in. If this keeps up, WWE runs the risk of smothering the RAW Women's Division by having a champion that keeps getting the title back instead of pushing the other women.
WWE's made this mistake before with Charlotte Flair. Charlotte won every PPV she had a match on for over a year and anytime she lost the title on TV, she got it back at the next PPV. By the time she finally lost a PPV match to Bayley in 2017, the RAW Women's Division had stagnated because fans were getting tired of constantly seeing Charlotte win.
When Charlotte was traded to SmackDown and was kept out of the title picture for awhile, it turned out to be a godsend for her and the SmackDown Women's Division because it gave women like Naomi time to shine. By the time Charlotte took the title off Natalya in November, the fans were excited and ready for her to be champion again. WWE needs to do this with Bliss.
What WWE is doing with Alexa and what they did with Charlotte isn't unusual if you look at the Men's Division, the problem is that the Women's Division is much smaller and so it is much more noticeable that only one person is getting the title runs and there are no secondary titles or tag titles to give the rest of the roster something to work with.
No, I'm not saying Alexa can't get a shot at the title, but she shouldn't be champion for awhile. Put her in non-title feuds and put over people like Ember Moon or someone from Riott Squad for six months or so and give her, the division, and the fans a breather.
Who could Alexa feud with? Well, let's take a look!
Ember Moon: This could be a really great feud. Ember is a great athlete, but she's barely been seen on RAW since her debut after WrestleMania. A feud between these two is a win-win on paper, Ember gets a top talent feud, Alexa gets someone new to work off of and they can take each other to the next level.
Sarah Logan: Logan is rough around the edges, but she could be a breakout star if given the right feud and Alexa could be that feud.
Liv Morgan: I'm very fond of Liv Morgan and would love to see her get some more time in the spotlight, something she doesn't get a lot of in the Riott Squad. Like Logan and Riott, Liv has the potential to be a major star in WWE, and a feud with someone like Alexa would definitely help.
Dana Brooke: Dana Brooke is someone who has suffered from bad luck and minimal direction during her time on the main roster, having a feud with Alexa might not be ideal for Alexa fans, but it would give Dana something more to do than be the numbers cruncher for Titus Worldwide.
Sasha Banks: I hesitated to include Sasha in this since she's supposed to be in a feud with Bayley, but since that feud seems to be moving at a snail's pace, I might as well include her. Plus, I prefer that Sasha be in the Women's Division title picture, but she and Alexa had a great feud last summer and made history in December by being the first women allowed to compete in the Middle East, so a return of this feud wouldn't be a horrible idea.
Bayley: No. Just…NO!
Again, I'm not bashing Alexa or her talent by saying that she needs to be taken out of the title picture and put in a feud with any of the women mentioned above, but WWE is risking the same situation that they had with Charlotte before Charlotte went to SmackDown, and having the Women's Division being smothered and stagnate because one woman kept getting title runs. There's other women in this division who are equally talented and sell merchandise and could be getting a push. If Alexa is as over as her fans believe, not being in the title picture won't hurt her standing. Let the RAW Women's roster breathe.
---
Always Use Your Head and visit the official Pro Wrestling Tees store for The Chairshot All t-shirt proceeds help support the advancement of your favorite hard-hitting wrestling website, The Chairshot!

---
MLW Fusion Ratings & Review: 6/22/2018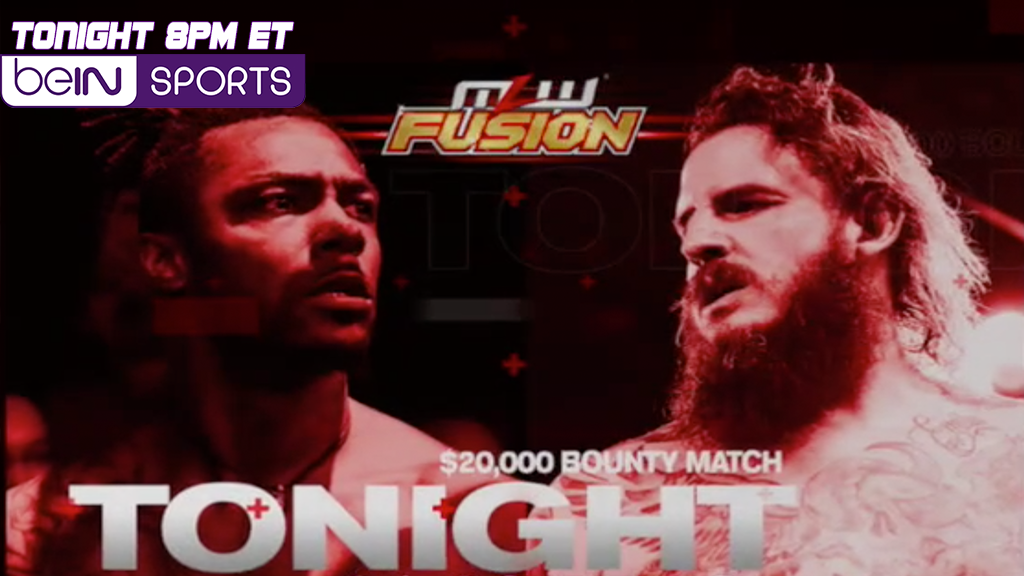 I always feel a little bad when I miss an episode of MLW Fusion, and don't have time to catch up, but thankfully it didn't play into this show too much. Chris Platt does damn good work when I can't cover it, I just need more time in a week.
Since I enjoyed the last episode I watched so much, this should be interesting to see how this episode feels.
The show begins recapping the $20,000 bounty that Brody King is looking to cash in, and a small plug for MLW Battle Riot in New York City
Trey Miguel vs Teddy Hart
Danny Santiago was supposed to be the opponent, but Teddy Hart jumps him before the bell and Court Bauer comes out to make the new match official.
Teddy wants to wrestle … and our CEO @courtbauer says "Make the match!"#MLWFusion pic.twitter.com/jbyi9CAk5p

— #MLWFusion on BeIN Sports Fridays (@MLW) June 23, 2018
Quick exchange, where Teddy goes for an Arabian Moonsault, hits Miguel's knees, goes outside and a kind of short step up Cartwheel Dive from Miguel puts Teddy Hart on his heels. Action goes back into the ring, Trey strings together a few moves and lands a top rope Meteora, for a 2 count. -commercial break-
We return from the break, Teddy is on the receiving end of some forearm shivers in the corner. Counters a corner whip by standing on Trey's back and quickly transitioning into a Code Red for a near fall. Package Hammerlock DDT from Teddy for another near fall. After a little pandering to the crowd, another big spot, Electric Chair Lung Blower, gets a near fall for Hart. A few chops in the corner, Hart attempts a Superplex, but Miguel slips off and connects with an Avalanche Cutter, only broken up by Teddy having the ropes within arm's reach.
Sloppy exchange on the apron, Overhead Back Kick and Flatliner gets Trey a 2 count. They move to the corner, Miguel plays to the crowd, Hart makes him pay with a Side Slam across the top turnbuckle. Hart hits one more Lungblower and an Avalanche Canadian Destroyer give Teddy Hart the win.
Sloppy, but an alright re-debut for Teddy Hart.
This HIGH-IMPACT match comes to a close with a HUGE Top Rope Canadian Destroyer from @TeddyHartIsBACK!

Game effort from @TheTreyMiguel here on #MLWFusion pic.twitter.com/bPYEaUtixP

— #MLWFusion on BeIN Sports Fridays (@MLW) June 23, 2018
Winner: Teddy Hart via Avalanche Canadian Destroyer
Rating: ** 1/4

Kotto Brazil interview about his Rich Swann match. Alright face promo regarding him trying to get some wins.
Teddy Hart interview next, comes off mostly face but saying that the locker room hates to follow him. Rich Swann, ACH and Teddy Hart have a small altercation, ends with ACH saying "These Harts are crazy".
Another Battle Riot promo, naming a few new names and a match including Davey Boy Smith Jr, Teddy Hart w/ Brian Pillman Jr vs Rich Swann & ACH
Small interview with Col. Robert Parker hitting on interviewer Vanessa Croft, and taking her off to get coffee while Team Filthy go into their lockroom behind them.
Barrington Hughes vs Paris Hakeem
Caramel Colossus is a great nickname, but another squash match doesn't really do much for me. Barrington will be a major player later, but these squash matches just look kinda bad.
Now THAT'S an Elbow Drop!#MLWFusion pic.twitter.com/2bbJVIR6zl

— #MLWFusion on BeIN Sports Fridays (@MLW) June 23, 2018
Winner: Barrington Hughes Standing Elbow Drop
Rating: N/A (Squash Match)
Team Filthy say they found his hat, and gave it a good 'Cleveland Steam Cleaning', which Robert Parker finds out the hard way, what that means.
Kotto Brazil vs Vandal Ortagun
Handshake fake, into a kick from Vandal, leads into a shoulder block takedown. Kotto's athleticism comes into play necked, leap frog move, kick, Rhodes Laying Uppercut, into a Dropkick.
A nice rolling Monkey Flip attempt gets countered into a side slam from Ortagun for 2. Another counter Neckbreader from Vandal for yet another near fall. Ortagun continues to dominate the position and flings Kotto into the corner, but counters with a Sunset Flip. Running Uppcut for Brazil, Headscissor Driver into the middle turnbuckle as Kotto transitions to a Frog Splash but gets caught. Backstabber from Ortagun for a 2 1/2. Brazil tries to fight back but gets caught in a Wrist Clutch Backstabber.
Ortagun takes a second to complain about the two count, eats two Superkicks and a Running Shiranui from Brazil, as Kotto picks up the win.
Kotto Wins! Kotto Wins!

Superkick into a running Sliced Bread and he picks up his first-ever #MLWFusion victory! pic.twitter.com/fsluMneOAG

— #MLWFusion on BeIN Sports Fridays (@MLW) June 23, 2018
Winner: Kotto Brazil via Running Shiranui
Rating: **
Recap of Fenix and Pentagon winning the tag titles, going into a Salina de la Renta interview. Very good promo about not being happy with only tag titles, wishing Brody King good luck and running down the interviewer.
$20,000 Bounty Match: Brody King vs Shane Strickland
Starts off with Sawyer Fulton and Leon Scott trying to jump Strickland early, but Barrington Hughes intercepts them and tells Shane to go to the ring.
Everybody wants a part of that bounty. @StricklandShane hasn't even made it to the ring and @HughesyPoo had to fight off @TheSamiCallihan's army!#MLWFusion pic.twitter.com/gusgNCAY4z

— #MLWFusion on BeIN Sports Fridays (@MLW) June 23, 2018
Brody starts off quickly, and the two men begin striking back and forth. Strickland Dropkicks King to the outside, and then starts laying in multiple jumping front kicks from the apron. Swerve attempts a Frankensteiner but Brody catches him and Powerbombs him into the apron. King gets a 2, and continues to put on the pressure, hitting a senton, getting another 2 afterwards. Strickland shows a lot of fighting spirit by landing occasional strikes, but Brody keeps the advantage and hitting more impactful moves.
Repeated knee lifts from Shane, King returns with a Big Boot, German Suplex is no sold by Brody, Shane gets caught in a Fireman's Carry, but before King can pull off his move, Strickland counters with a Dropkick. The pace picks up pretty nicely here and there's a lot of exchanges. Shane hits a multitude of moves including a Tiger Feint to King's stomach, but nothing puts the big man down. Two Pump Kicks, a standing high kick, nothing takes down King. When Shane goes for another move, King hits a big lariat and does a Big Swing, causing Shane to roll out of the ring. -commercial break-
King stalks Strickland on the outside, but a chair to the knee and a stepup Enzuigiri send Brody to a seated position. Shane stares down King and nails him with a Swerve Stomp from the apron, through the chair. Eventually gets big Brody King in the ring, but only for 2 by the time the pin happens.
Swerve kicks and stomps Brody's head but he powers up and through the moves. Lariat while maintaining wrist control and Brody hits the All Seeing Eye, for a near fall. King then goes under the ring for powder, but Shane kicks it into King's face, lowers his knee pad and lands a High Knee Strike and picks up the win.
HUGE knee strike from @StricklandShane after the powder bomb backfired on @Brodyxking and the champ survives the $20,000 bounty match!#MLWFusion pic.twitter.com/ykSMCxWtwc

— #MLWFusion on BeIN Sports Fridays (@MLW) June 23, 2018
Winner: Strickland via Knee Strike
Rating: ***
Low Ki attacks Strickland, as Salina de la Renta comes out with him. She smiles at Low Ki as he continues to beat down the damaged champion.
Thoughts:
Not a terrible show, definitely felt and looked a little more low budget than some of their other shows. Some of the interview segments just looked bad, but everyone gottheir characters over well. Even at the end, Salina de la Renta's facial expressions and body language were fantastic. So it still has those moments where it looks Indy and others when it looks more legit. But hey, if production value is all I'm gonna complain about, that's pretty damn solid.
Plus, Teddy Hart is back, so what's to dislike about that?
---
Always Use Your Head and visit the official Pro Wrestling Tees store for The Chairshot All t-shirt proceeds help support the advancement of your favorite hard-hitting wrestling website, The Chairshot!

---