Dragon Gate Kotoka Road to Final Results/Review (3/6/2018)
So this show from Dragon Gate I was looking forward to and now it was finally uploaded at this will be Kotoka's retirement match from professional wrestling and I will get to him when I get to his match, but time to dive right in and see what we got.
Eight Man Tag Team Match
Gamma, Mondai Ryu, Kaito Ishida & Shachihoko Boy vs. U-T, Shun Skywalker, Hyou Watanabe & Yuki Yoshioka
Review:  We start off with a regular eight man tag match that starts with some nice comedy before the bell and during the beginning of the match. The match itself wasn't the best and what you expect since it was mostly all over the place, but it's not horrible either. Can't fully fault them when the match lasts five minutes and not a lot of time to give others time to showcase, but it was more for entertaining the fans type of value, so I guess it's a win for them. Skywalker picked up the win over Shachihoko with the Skywalker Moonsault.
Recommended:  If you got five minutes to kill, otherwise it's decent.
Singles Match
Punch Tominaga vs. K-ness
Review:  We get to see more Punch Tominaga after winning the Open the Brave Gate Championship a couple weeks ago and starts off with having a match with K-ness and it was actually pretty decent. K-ness holding off on his own and working well with Punch, their moves were nicely executed aside from the Slingshot Spear which looked a little off, but nothing really to fully complain about in general. The match ends around five minutes in a no contest due to ANTIAS interfering in the match to get revenge on Punch since he did take their title away from them afterall. I liked this ending since it gives the story more progression to their upcoming rematch later on in the month, so I'm looking forward to that one when it becomes available.
Recommended:  If you're curious about this rivalry then I would watch it.
Tag Team Match
Big R Shimizu & Ben-K vs. Yasushi Kanda & Takashi Yoshida
Review:  After Ben-K having an incredible match against Mochizuki, it's time to bounce back up and gain some more momentum again. I don't know why, but I still can't get invested in Big R Shimizu or anything he is really involved and this is the guy that's challenging for the Open the Dream Gate Championship too, I mean Mochizuki can probably make it good, but still a bit skeptical about it, guess I'll wait til it happens.
The match itself delivered it's purpose with a nice exhibition pretty much helping out Ben and Big R to give them more momentum going forward in their careers also displaying their strengths into the match which looked weak. Yoshida and Kanda held up on their own for a little bit as well and gave us some nice action to go with it. Big R picked up the win with his weird type of Chokeslam over Kanda and that's pretty much it
Recommended:  I like Ben-K so I like watching his matches and you might like it.
Tag Team Match
Flamita & Zachary Wentz vs. Jason Lee & Bandido
Review:  I'm gonna be honest here, I'm really digging this pairing between Flamita and Zachary, I enjoy both of their work and just seeing the both of them team up, even when Zachary teamed up with Bandido they paired off very well also, so plenty of nice chemistry all around. The match itself was a ton of fun to watch, got some nice luchador style opening sequence between Flamita and Bandido similar to what Ricochet and Ospreay did, but better since it wasn't forced or over the type like how they did it. Always nice to see Jason Lee in the ring and his progression with these matches of his, I would like to see some singles action with him soon to see how well he does there, but time will tell. Tons of athletic ability showcased by all fours of them, high energy, nice humor, and just a great match to see as Flamita picks up the win over Bandido.
Recommended:  Absolutely.
Open the Owarai Gate Title
Ryo Saito (c) vs. Shingo Takagi

Review:  We get our rematch between the two from a few months ago where they had a great match themselves, so now we get to see if they can do it again and which of course, they do. This match was just hilarious along with having good wrestling mixed in with it. Saito is just always a treat the watch with his style and humor as well as Shingo being just great in general, I love their chemistry and love how they kept the crowd so entertained. Shingo would get the win in a entertaining eight minute bout, but we're not done yet as we have to have a fan vote to crown the champion.
For those that don't know, the Owarai Gate Championship is their comedy based championship and a champion is determined based on fan voting, so you could win the match and still lose the title if they vote for the challenger. And the winner of the match is, Shingo Takagi as he wins the Owarai Gate Championship which caused him to be outraged by it and demands a recount, and of course he wins again leaving him even more annoyed as he really hates that title. Gimmick wise I don't blame him since he went from being a four time Open the Dream Gate Champion to winning their comedy belt. After he throws the belt away, he also brings up the rematch between Kanda and Punch for the Brave Gate Championship and how he still doesn't fully trust Kanda and will take responsibility if he still loses to Punch.
Recommended:  Definitely watch this one, a good time for everybody.
Six Man Tag Team Match
Kzy, Genki Horiguchi & Susumu Yokosuka vs. T-Hawk, Eita & El Lindaman
Review:  With Kzy looking to aim for the Twin Gate Championships, this match seemed fitting to do to get some story progressed for whenever the match decides to happen. The match was very fun to watch with T-Hawk and Eita working well together and everyone in the match getting some time in giving us nice sequences except for the all out assault outside the ring before the match started due to the camera angles not showing all too much. The final five minutes of the match was where it got more intense with the sequences in the match almost near falls up until Eita got the pinfall Genki with the Biblia which looks awesome by the way and you should look up a clip.
After the match, ANTIAS would assault the other team and Punch Tominaga came out to help make the save as we now have a match set for April and Kzy looks to have revealed his partner named Brother YASSHI as he comes out to make the tag match a five on five before the Twin Gate Championship match which will be T-Hawk, Eita, El Lindaman, Yasushi Kanda & Shingo Takagi vs. Kzy, Genki Horiguchi, Susumu Yokosuka, Punch Tominaga & Brother YASSHI, so don't wanna miss that.
Recommended: Fun match and no complaints, give it a watch, plus Kzy is great.
Kotoka Retirement Match
Kotoka, Naruki Doi, Masato Yoshino, CIMA & Dragon Kid vs. Masaaki Mochizuki, YAMATO, Yosuke♡Santa Maria, Doj Fuji & Kagetora
Review:  We have Kotoka's final match with a ten man tag consisting with some of the best in the roster and it's a nice way to end his career if it was gonna be a tag match as the crowd covered him in streamers. Kotoka has been wrestling for about eight years and has been apart of Dragon Gate throughout his entire career and only winning one championship, the Open the Brave Gate Championship where he would hold it for 125 days. In 2016 however is when he got injured and had a couple of other injuries since then which lead to where we are now which is his retirement match. It's a real shame too having to retire at the age of 28 when you're not even at the peak of your career yet.
The match itself was just nonstop action, great spots involving everyone in the match and whoever they were fighting against, it was nice seeing Kotoka and Mochizuki going at it a few times and if he wasn't retiring, I would've been okay with him getting a Dream Gate Championship bout against him. CIMA and Dragon Kid teaming up again was something I really missed and I hope they do it again soon, but for now I'm content with the split up while still being in a unit to lead to possibly more team up's. For about 25 minutes, they give us everything we could've asked for in a match and then some as Kotoka went out in the traditional way by taking the pinfall in the bout by YAMATO. After the match, Kotoka's brother, Oji Shiba would come out and ask him to have one final match against him since that was his dream and would never get this opportunity unless it would happen right now, Kotoka was moved by his brothers words as he agrees and the match starts right now.
Singles Match
Kotoka vs. Oji Shiba
Review: The match itself was almost three minutes with Oji trying to take advantage of the fact that Kotoka was already beaten up from his previous match, but Kotoka showed that he had a lot left in the tank as he delivered some stuff kicks, a couple of double stomps off the middle rope, and then finished Oji off with one final Caldera . I loved Oji's fighting spirit, but losing to his older brother showed he had a lot of work to do to finish where he left off and I wish him the best as this was the best way to go out, one final match against your brother.
After this match we would have a ceremony as everyone from the roster except for anyone in the ANTIAS unit would be around the ring as they all had a chance to say goodbye to him, share the great memories they had with him, and even Ben-K trying not to cry, but failed to do so. Every single one of them just showed him the upmost respect that he deserves and his younger brother would be the last one to say goodbye to him wishing they won the Twin Gate Championships together, but he will always cherish their one on one match together. Kotoka would then say his farewell speech which is posted down below.
"Thank you for everything over the last 10 years. When he first decided to retire he had no idea he would get to do it in the main event in Korakuen Hall like this. He owes it all to the fans and to Dragon Gate. Even though he wasn't the biggest, by believing in himself he managed to achieve a 10 year career in wrestling. If there is anyone out there that is close to giving up or thinks they can't realize their dreams, he asks them to not give up. Believe in yourself and try your best. You can do it. Even someone of his size was able to live their dreams by not giving up. If he can do it, so can they. It's time to start on a new challenge. Together, they can walk with excitement and optimism towards the future."
Recommended:  The match, the one with his brother, and even the ceremony, watch it all please.
Overall:  While this was the weaker of the three major shows of that week, it was still a success and Kotoka would have a proper farewell to end his career. Thank you, Kotoka.
Favorite Match: Kotoka, Naruki Doi, Masato Yoshino, CIMA & Dragon Kid vs. Masaaki Mochizuki, YAMATO, Yosuke♡Santa Maria, Doj Fuji & Kagetora
Least Favorite Match: Gamma, Mondai Ryu, Kaito Ishida & Shachihoko Boy vs. U-T, Shun Skywalker, Hyou Watanabe & Yuki Yoshioka
Score: 7.5/10
Mitchell's WWE Raw Results & Report! (1/25/21)
Will the Empress still reign?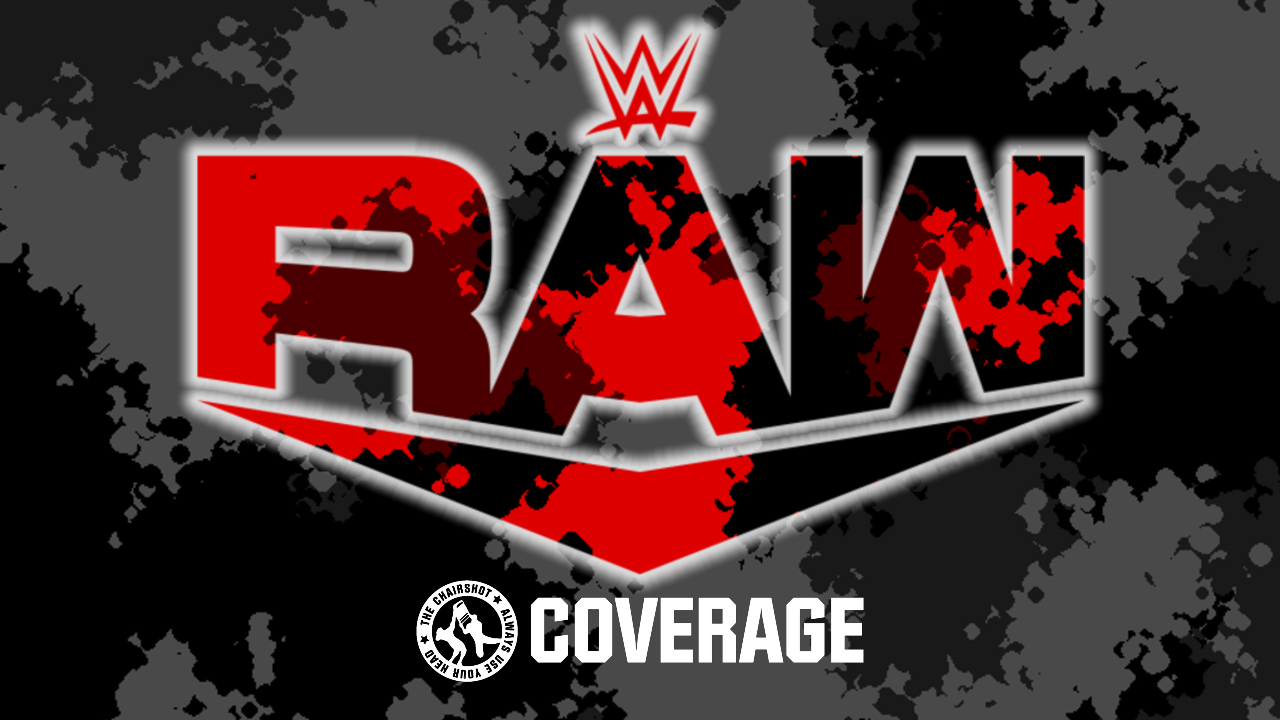 Raw is revving up towards the Royal Rumble!
The Royal Rumble is this Sunday, but a lot could change right before it! Will Asuka still be Raw Women's Champion after a rematch with twisted Alexa Bliss?
OFFICIAL RESULTS
Charlotte Flair VS Shayna Baszler w/ Nia Jax; Charlotte wins, by disqualification.
Six Woman Tag: Charlotte Flair, Mandy Rose & Dana Brooke VS Shayna Baszler, Nia Jax & Lacey Evans; Flair, Rose & Brooke win by count out, but restarted, Jax, Baszler & Evans win by pinfall.
Slapjack w/ Retribution VS Xavier Woods; wins.
Sheamus VS John Morrison w/ The Miz; wins.
United States Championship Opportunity Gauntlet Match: Matt Riddle VS The Hurt Business; wins and
Raw Women's Championship: Asuka VS Alexa Bliss; wins and
PLAY BY PLAY
Drew McIntyre is back!
The WWE World Champion is healthy and ready for his match this Sunday at the Royal Rumble PPV! McIntyre has the mic, and he says it feels so good to be back on Raw! McIntyre thanks the fans for their get-well wishes all over social media. The outpouring of support means the world to him. McIntyre was lucky with the COVID symptoms. He's 100% now and will be for the Rumble, but he'll dedicate his match to those dealing with COVID. We will get through this together.
But speaking of being sick, McIntyre would have to be out of his mind if he took Goldberg lightly at all. McIntyre watched Goldberg since McIntyre was a teen. Goldberg came out of nowhere and rose to the top, running through opponent after opponent, 173-0 to then defat Hulk Hogan for the championship! Then he went through The Rock, the rest of the WWE, and then just disappeared. The last thing to go in a heavyweight fighter is their power. Goldberg returned the exact same animal he's always been, set a new streak, and has beaten every new champion he's faced! But McIntyre vows to END the new streak! This Sunday, McIntyre is STILL going to be WWE World Champion!
McIntyre says he's fired up and wants to start things right, but here comes The Miz and John Morrison. Miz says this Sunday IS the Royal Rumble, and McIntyre VS Goldberg will be one for the ages! WWE's Godzilla VS King Kong! Two of the hardest hitting monsters of all time! But when something that big happens, there tends to be consequences… What might those be? Well, at the very least, one or both of them, by the end, could end up injured! Oh no~! Then what would happen? Well we can't give that away. Oh c'mon! Well okay. "Hey, John~! Whichever superstar is left standing by the end of that match will be?" A sitting duck! CORRECT!
And then these two hit the ring. CORRECT! And then they beat the hell out of whoever is champion! COOOOOORRECT! And then, Mr. Money in the Bank, will cash-in, and all you'll hear is… "The winner, and NEW WWE World Champion… THEEEE MIIIIIZ~!" But here comes Goldberg! McIntyre waits as the pyro goes off, and out steps the Icon himself! No faking it with Gillberg this time, Goldberg storms his way to the ring with a mic of his own! Challenger stares down champion and says, "You. Me. Sunday. You're next." Miz and Morrison like that and then egg the two on. But that only gets Goldberg and McIntyre glaring at them.
McIntyre and Goldberg drag Miz and Morrison into the ring! SPEAR for Miz! CLAYMORE for Morrison! Then back to staring the other down! McIntyre raises the belt, but will Goldberg be raising it after the Rumble?
Backstage interview with Charlotte Flair!
The Royal Rumble is Sunday, but she's going 1v1 with Shayna Baszler for the first time! If there's one thing Charlotte does well, it's performing under pressure. Shayna should bring that invisible crown, because it's one thing to say you're a queen, it's another to be one. Charlotte loves defying odds, and she's always willing to bet on herself, #MsWrestleMania. So the "situation" with Lacey Evans and her father won't cause an issue? Charlotte says she's seen her dad in a lot of dark places, this might be his darkest. Charlotte knows Lacey's intentions. It's one thing to have the last name Flair, it's another to carry the weight of that name. But for now, Charlotte focuses on Shayna.
Charlotte Flair VS Shayna Baszler w/ Nia Jax!
While the Empress of Tomorrow is busy with Lil' Ms. Bliss, the Queen will see how ready the Queen of Spades is this close to their WWE Women's Tag Team Championship rematch! Will Shayna be rolling towards the huge Sunday double header she has planned for herself?
The bell rings and the two circle. They tie up, Charlotte headlocks, but Shayna pries out to wrench and whip. Charlotte reverses, runs in but blocks a boot to give an elbow! Charlotte spins Shayna around into the ropes, elbows her down, then runs to dropkick Nia down for good measure! Shayna rushes in to get the sleeper! Charlotte rams Shayna into buckles, throws her off, then BOOTS her down! Charlotte gets the legs, Figure Four but Shayna fights it off! They move around, NIA drops a leg!!
Winner: Charlotte Flair, by disqualification
The challengers mug Charlotte! Charlotte fights back but here come Dana Brooke and Mandy Rose! The Sexy Muscle Friends fight Shayna and Nia off of Charlotte! Shayna kicks Mandy's leg but Charlotte CLOBBERS Shayna! But here comes LACEY EVANS! Lacey brawls with Charlotte and it is chaos as Raw goes to break!
Six Woman Tag: Charlotte Flair, Mandy Rose & Dana Brooke VS Shayna Baszler, Nia Jax & Lacey Evans!
Raw returns, and battle lines have been drawn! Will the Queen and Sexy Muscle Friends get payback together against the troublemakers?
Mandy starts with Lacey and the two circle. They tie up, Lacey pulls hair, but lets off as the ref counts. Lacey does the strut but Mandy gets the arm. Mandy wrenches and yanks but Lacey uses a leg to pry free and wrench back. Mandy gets around to headlock, throw Lacey down and keep her down. Lacey pulls hair again, then headscissors free. Lacey copies the "WOO~!" but Mandy kicks free. Mandy headlocks again, Lacey powers out but things speed up. Mandy KICKS Lacey while she's down! Mandy headlocks again, shifts around, and tags in Dana. They bring Lacey around to double suplex! Dana covers, TWO!
Dana keeps on Lacey with a whip and runs her over with a shoulder! Dana flexes, covers, TWO! Dana keeps Lacey away from her corner with a whip and hip toss! Handspring and stomp! Cover, TWO! Dana grows annoyed, she drags Lacey back over and tags in Charlotte. Lacey scrambles away to tag Shayna! Shayna and Charlotte continue where things left off, Charlotte blocks a kick to run and baits Shayna into buckles! But Shayna dodges the splash to fire off fast hands! Shayna KICKS the leg, but Charlotte avoids the knee to CHOP! And CHOP! And CHOP! Charlotte scoops and EXPLODERS Shayna to then kip up! Charlotte swipes at Lacey but goes after Shayna.
Charlotte brings Shayna over, tags in Dana, and Dana tags Mandy. Snapmare and double handspring BOOT! Mandy covers, ONE! Mandy drags Shayna back up, tags Dana in and they stomp away in the corner! Dana CHOPS and Charlotte lets out a "WOO~!" Dana CHOPS again, then tags in Charlotte. Charlotte and Shayna scrap, Charlotte CLUBS Shayna down then whips her to a corner. Shayna reverses but Charlotte tumbles up and out to then hit back with forearms! Charlotte KNEES Shayna through the ropes then drags her to the floor! Shayna hits the steps on the way down and hurries away. Nia checks on her teammate but the ring count is climbing! Shayna shoves Charlotte in at 8 but can't get in herself, she's COUNTED OUT!
Winners: Charlotte Flair, Mandy Rose & Dana Brooke, by count out
The Queen managed to get in the heads of her opponents and it cost them! Will it be this easy when it's Charlotte and Asuka VS Shayna and Nia?
Raw returns, and it is NOT over! Adam Pearce had this match restart over commercial, and now Nia is throwing Dana around! Dana BOOTS then kicks low to throw forearms! Dana runs, Nia reels her in but Dana throws elbows! Dana handsprings and headscissors to throw Nia into a corner! Dana runs and handspring sin to back elbow! Dana keeps moving, but Nia CLOBBERS Dana! Cover, TWO! Nia drags Dana over and tags in Lacey. Lacey gets in Dana's face and knocks her down, but the ref reprimands. Lacey drops down for a cover, TWO! Lacey stomps Dana in frustration, drops knees on Dana's hand, then digs her into the ropes! The ref counts and Lacey lets off.
Lacey taunts Charlotte, tags Shayna, and they mug Dana in the corner. Shayna fires off body shots, snapmares Dana and KICKS her in the back! Shayna covers, TWO! Shayna has Dana's arm, twists the wrist and STOMPS the arm! Nia tags in and goes after the arm with a cobra clutch! Dana endures as Nia smothers her then thrashes her around! Nia brings Dana up but Dana throws more elbows! Dana pushes but Nia pushes back, and Nia blocks the huricanrana! Dana manages to sunset flip but Nia breaks free, but Dana avoids the sit down! Hot tag to Mandy and Lacey! Mandy dodges Lacey to DECK Shayna, then Mandy fires off, and FLAPJACKS!
Mandy fires up, picks Lacey up and powers her to a corner! Mandy fires off forearms, the ref counts but Mandy runs to give Lacey a KNEE FROM A ROSE!! Cover, but Shayna breaks it! Charlotte SPEARS Shayna! Nia CLOBBERS Charlotte! Nia drags Lacey to the corner to tag in! Nia aims at Mandy, Lacey drags Charlotte out but Charlotte glares. They run into the empty ringside area and Dana tags in! Nia still runs in but only gets POST! Dana manages to hit the ROLLING NECKBREAKER! Cover, TWO!! Nia survives but Dana heads up top! But Nia drags her off with a ROCKET LAUNCHER TOSS!
Nia snarls and drags Dana up again, into a lift, for a CHOKE SLAM!! And a LEG DROP! Cover, Nia's team wins!
Winners: Nia Jax, Shayna Baszler & Lacey Evans, by pinfall
Count out, controversy, whatever it is, that's all the past now! Nia and Shayna are rolling towards the Royal Rumble, will they leave tag team champions as well as a Women's Rumble winner?
Raw shares a WWE Network Exclusive from last week.
After Retribution's Mace beat Xavier Woods, Mustafa Ali had a message. "Kofi, Xavier, people love watching you because you are their escape from reality." But retribution is the reminder of reality! So get well soon, Kofi.
And in a message from earlier today, Ali answers Kofi's burning question of why Retribution is after The New Day. To have the audacity to ask that! Kofi's greatest moment came from Ali's worst! KofiMania happened at Ali's expense. That was Ali's spot in the Elimination Chamber and it could've been Ali's moment at WrestleMania! Ali feels the New Day took everything from him, so will he try to take everything from them?
Slapjack w/ Retribution VS Xavier Woods!
NOAH WEEKLY NEWSLETTER VOL.119 ~ 24TH JANUARY 2021
A former King of Pancrase and Triple Crown champion steps up to challenge for the GHC National title at Budokan! NOAH shaping up for their biggest event in a decade!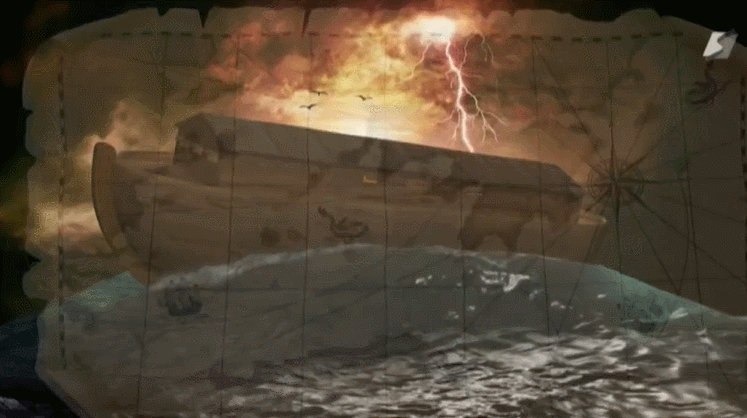 A former King of Pancrase and Triple Crown champion steps up to challenge for the GHC National title at Budokan! NOAH shaping up for their biggest event in a decade!
NEWS
Hajime Ohara tests positive for COVID-19
It was announced on the 22nd January that Hajime Ohara had tested positive for Covid after a routine PCR test. The Osaka card was changed with YO-HEY filling in for him. Ohara has not shown any symptoms of fever, cough or loss of taste so far, and temperature taken on the morning of the 24th January was normal. Ohara is isolating at home, and true to form is studying (he was taking an online English class), and and eating nutritiously. He is determined to be back to NOAH for The Budokan.
In Osaka, the roster paid tribute to him, with YO-HEY making the Muy Bien sign, and Naomichi Marufuji finishing his promo (tantrum) with "Muy Bien".
Kenoh from Murakami to Masakatsu
In a match that lasted only nine minutes and forty seconds, which was really for how long it needed to last, Kenoh defeated Kazunari Masakatsu for the GHC National title in Osaka on the 23rd January 2021. The match started off somewhat MMA style, and went to mat wrestling. Kenoh got his own back on Murakami for felling him with a closed fist, by doing the same, but this seemed to only make Murakami mad and he unleashed a volley of kicks and punches on Kenoh. After a brief loss of temper, Kenoh came to his senses and realized that he was going to have to take Murakami down, and he did it by using the sleeper hold, which caused the referee to stop the match.
Almost immediately after the match had finished, Masakatsu Funaki made his challenge. He simply pointed at the belt and asked Kenoh to be his next challenger. Kenoh accepted the challenge, and set it for the Nippon Budokan (12th February 2021), but backstage rather than scream abuse about his opponent, he actually said that he was it was exciting and he was looking forward to it. Murakami he said he had also enjoyed the match with, although he admitted to being scared by him.
Masakatsu Funaki seemed to have a few different reasons for challenging; he had the image of being a champion alongside Mutoh, Kenoh was not something he had experienced before, and he felt that the time was now to do it. He was also complimentary about Kenoh, saying that he was "in his thirties and riding high". Funaki makes the third MMA fighter to have challenged Kenoh.
EVENT RECAPS & POST MATCH PROMOS
Event recap: HIGHER GROUND 2021 (January 23rd, Edion Arena Osaka 2nd Stadium)
Post match interviews: HIGHER GROUND 2021 (January 23rd, Edion Arena Osaka 2nd Stadium)
ELSEWHERE IN NOAH
~ Atsushi Kotoge admitted some jealousy of Daisuke Harada.
~ Mohammed Yone did some catering for the roster on the way home from Osaka.
~ Naomichi Marufuji won the chop challenge against Go Shiozaki, then got annoyed at it being pointed out that he beat Shiozaki in the challenge, but wasn't the one to make the pin and win the match. Pointed out that HE was the senior to them, and would take both their belts, "so I can enter last and show them off". And then walked off.
~ Takashi Sugiura says he aims to create a new record, and become the GHC Heavyweight Champion at the age of 50, however if Keiji Mutoh defeats Go Shiozaki for it, he will do it when he is 60.
CURRENT CHAMPIONS
ALL the titles, except the GHC Heavyweight Tag, have been challenged for and the matches will take place at The Budokan. Fans are hoping that Katsuhiko Nakajima and Masa Kitamiya will challenge, especially as they are teaming together against Takashi Sugiura (Kazushi Sakuraba is absent) on NOAH's last show before The Budokan, on the 31st January.
THIS WEEK IN NOAH
Sunday 31st January: "HIGHER GROUND 2021" (11.30am JST, Korakuen Hall.)
BROADCASTS
NOAH's 23rd January show from Osaka will be available to view on WRESTLEUNIVERSE on Tuesday 26th January. The GHC National title match, and the main event were streamed live through Periscope.
The 31st January event at Korakuen Hall has not had broadcast details announced yet.
LINKS
"Parasyte" Kazunari Murakami's plan to take over the REIWA Ark
"For us, The Budokan is the beginning rather than the "Return" ~ Interview with Yoshiki Inamura
Kazushi Sakuraba has an astonishing determination to "become the Takako Tokiwa" of the Pro Wrestling World
Pro Wrestling Casebook ~ a shock ran through Michinoku, when Kenoh announced he was joining Noah (2013)
"Aiming to become the GHC Champion, in the year of my 60th birthday" ~ Takashi Sugiura
GIF taken from Noah's Periscope
Match graphic taken from the Official NOAH Twitter