Has The Light Faded On WWE's Women's Revolution?
Hell In A Cell. Iron Woman match. Main eventing RAW. Money In The Bank. Royal Rumble. The poorly thought through Fabulous Moolah Battle Royale… WWE have certainly gone all out in the last two years to follow through on their promise of a Women's Revolution and have offered up a veritable smorgasbord of 'first evers'. By finally focusing on the talent possessed by these women rather than their bodies, WWE have struck gold and helped the women to become more relevant than ever before, sometimes even more so than the male superstars. But then something happened, something all too common within WWE… they took a good thing and ran it into the ground. The women's divisions on both RAW and SDLive have become largely unwatchable, over populated, cringeworthy, clusterfuck botch fests… but how? What happened? I'm going to dissect the situation and take a look at what WWE can do to avoid turning this revolution… into a de–evolution.
Charlotte Flair
What can be said Charlotte Flair that hasn't already been said? She is arguably the greatest female superstar of all time, one of the most naturally gifted, athletic and charismatic women the company has ever seen. But one thing she is NOT… is a face. Let's get one thing straight, Charlotte is not very good on the mic. She wasn't as a heel and she certainly isn't as a face, but at least as a heel it could be disguised with shouting, abuse and general sliminess. Her time on SDLive has been largely uncomfortable to watch, but this has also been contributed to by her colleagues. When Natalya is the closest thing you have to a heel you know you're in big trouble. The introduction of The Riott Squad was a welcome one, but yet another shining example of WWE trying to flog a dead horse.
Speaking of the SDLive roster, it's overcrowded with women who aren't even close to Charlotte's level. Carmella, Lana, Tamina, Liv Morgan and Sarah Logan are all absolute messes and in no way legitimate threats to the queen's throne. Ruby Riot offered a nice change of pace, but I always felt she was brought in just to be the polar opposite of Charlotte – rough, tattooed and alternative – rather than for her talent. Becky Lynch is still one of the best women the company has on its books, but they continue to misuse her… the best course of action here would be turning Charlotte heel again, having her claim no one is worthy of dethroning her, and having Becky step up to challenge her. The two have had fantastic matches before, including on 'The Grandest Stage of Them All', and would no doubt tear the house down again.
The biggest problem WWE faced by moving Charlotte to SDLive was trying to find her another Sasha Banks. Love her or hate her, Sasha always managed to bring out the absolute best in Charlotte, and their outstanding rivalry was rewarded with multiple history making moments. Hell In A Cell, main eventing RAW, Iron Woman match… can you imagine Charlotte v Carmella in any of those? Absolutely not. WWE need to look toward NXT to get them out of the shit once again… the prospect of Charlotte v Ember Moon or Kairi Sane are both tantalising.
Now I know what you're thinking. What about Asuka? Surely WWE have sidestepped all of this mess by having The Empress of Tomorrow choose Charlotte as her WrestleMania opponent? Well sure, it's the first time she has had genuine, serious competition for a long time which Is obviously a welcome change, but you're now left with a roster full of women desperate to stake their claim not being given an opportunity.
Carmella & James Ellsworth
The first ever women's Money In The Bank match was an absolutely huge moment for the women of WWE and one they very much deserved after years of proving themselves worthy. The match had great build up, a great storyline and genuinely felt very important. So what did WWE do? They decided to take this iconic moment, iconic match, career defining moment… and have a man win the match on a woman's behalf. Nice one WWE! James Ellsworth had already outstayed his welcome at this point after being quite a funny sideshow attraction for a long time, but this was one of the most mind-boggling decisions WWE have ever made. Sure, the company did eventually backtrack on the decision and reschedule the match for an episode of SDLive, but by this point the damage was done and it was too late to get the fan's back on side. The victory felt cheap the second time round.
Then we have Carmella herself. Not the most obvious winner at the time, but one which made a lot of sense going forward. She had improved in the ring and on the mic, had a manager we all loved to hate, has the look that WWE love their women to have and is still young enough to grow in the business. The issue is that since winning the contract she has done absolutely nothing in WWE. No memorable matches, no memorable feuds, hastily thrown together last-minute matches and repeated failed cash in attempts. I imagine she will attempt to cash in on the winner of Charlotte v Asuka and fall flat on her face. She is in no way ready to be a champion and in hindsight was probably not the best choice in the first place.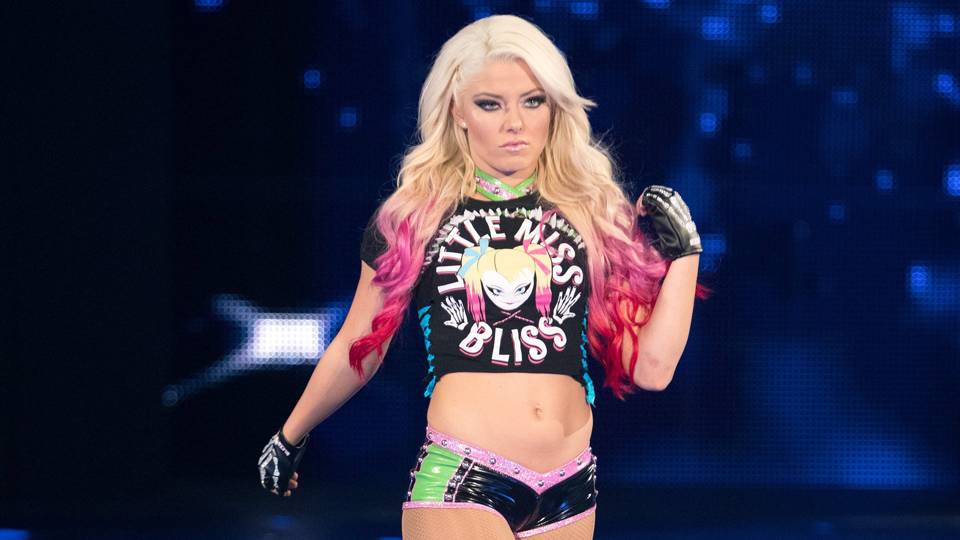 Alexa Bliss and RAW
It may seem like I'm blaming SDLive entirely for the issues in the women's division, but that couldn't be further from the truth. RAW has become increasingly stale over the years and guilty of stagnating, with little storyline development and lots of underutilization of talent. Exhibit A… Emma. One of the most talented female superstars of the modern era with a stunning look to boot, she had every tool in the box to become a huge star in WWE yet was repeatedly buried, with her most memorable run coming at the expense of putting Asuka over on the main roster. Millions of fans got behind Emma through the #GiveEmmaAChance Twitter movement, but once again WWE failed to recognise that giving the fans what they actually want would result in more $$$. Exhibit B – Nia Jax. Sure, she is finally being used correctly now, but at the start it was painfully obvious she was brought up too early purely because of her size. There were much better options on the roster and also in NXT at the time, but Jax was brought up and spent months squashing jobbers left, right and centre. With a little more refining, Jax could've stepped straight onto the main roster and been a dominant force. But she was treated, lets face it, as a fat girl. It sounds harsh but its painfully true.
WWE also really screwed up by having Alexa Bliss defend the RAW Women's Championship so rarely. I get that she's a dirty slimy, heel who runs away at the first sign of danger, and I get that it made sense in terms of storyline, but in a day and age where so many millions of fans berate the company for not using Brock Lesnar and the Universal Championship often enough you would think they would try and keep their top belts relevant by actually featuring them. The one thing missing from Bliss's arsenal is in ring talent. Don't get me wrong, she isn't the worst in terms of talent, but she's also far from the best, and you want your top titles to be represented by the absolute best. There is no better woman on the mic than Bliss, but talk is cheap and it will only get you so far. The belt became completely irrelevant towards the latter part of 2017.
Ronda Rousey
The worst kept secret in WWE history… Ronda Rousey was signing with the company. This decision instantly got the fan's riled up… we are sick to death of seeing part timers and celebrities treated better than the actual talent and it seemed history was repeating itself. We all assumed Rousey would be handed a title opportunity on her arrival, an assumption seemingly backed up by her incredibly well acted and not awkward at all sign pointing party, to kick the rest of the roster in the teeth once again. WWE have made the right decision in having Rousey join up with Kurt Angle to take on the team of HHH and Stephanie McMahon at WrestleMania next month, but this could be another case of the damage being done. WWE have their work cut out for them getting Rousey ready in ring, especially considering she has supposedly signed a full-time contract, and even more work cut out for them to get her ready on the mic. It doesn't take much for the fans to shit all over something or someone, and this could turn out to be a very expensive mistake… one which alienates the vast majority of the female roster and the little girls watching around the world.
Stephanie McMahon
Did you know Stephanie McMahon created women's wrestling? She actually created women altogether. She's often cited with being the mastermind behind electricity, oxygen and penicillin. Obviously, I am joking, but the way Steph goes on sometimes you would be forgiven for assuming she is our lord and saviour. WWE love nothing more than shoving an authority figure down our throats when they should be looking at the bigger picture, evident in how much we saw and heard Steph talking about the first ever women's Royal Rumble. Let the women themselves talk about it, let it feel important rather than yet another marketing tool. Steph is in every way just as bad as her brother Shane when it comes to hogging the limelight. A pair of power hungry, egomaniacs determined to remind us that their daddy gave us everything that we see before us. It's a stark contrast between Steph and her husband HHH who did things the right way. He has successfully earnt the respect of the locker room and the fans by giving most of his life to the company, so his place a top of the mountain as WWE COO is one which the fans can accept. When he hands someone a title in NXT, its fine. When he introduced himself into the Survivor Series team, it was fine. He is there when he is needed. When the story can benefit from his experience. He isn't there to put himself over.
In terms of the Royal Rumble itself, the match went off without a hitch. The women who paved the way in WWE came back to remind us why they are so deserving of their Hall of Fame spots and the women of today showed us they are more than ready to take over and deliver. But then you had Steph sat on commentary talking almost as much bullshit as Booker T used to do. And she even received her own entrance as if she was a part of it. Then to really take the piss we had her mate Maria Menounas as the guest ring announcer despite women like Lilian Garcia and JoJo dedicating years of their lives to travelling the world with WWE. The Twitter outcry was almost deafening… WWE had once again taken something so monumental and made it feel cheap, prioritising their bank balance and lining their chums pockets.
SDLive Overcrowding
Talk about having too much of a good thing eh? WWE have clearly given up on writing intelligent, entertaining, meaningful storylines because its easier to give us a series of meaningless 3 v 3, 6 women tag matches. Why call up Sarah Logan and Liv Morgan in the first place if they're just going to play second and third fiddle to Ruby Riot? Riot could've just as easily been called up by herself and had more time invested in her. The exact same can be said over on RAW with Sonya Deville and Mandy Rose, but at least they've become part of the growing animosity between Bayley and Sasha Banks in the wake of Paige's unfortunate injury.
See that's the thing with RAW. They may have too many superstars on the roster but at least the vast majority of them get time to shine and get used properly. They're managing to use every single woman at their disposal and spreading them over the course of two storylines, even finding a way for a veteran like Mickie James to stay relevant. There is a stark contrast over on SDLive, where we've seen Natalya, Becky Lynch and Naomi go from being on top of the division, to being thrown into non sensical tag matches on PPV's just one month before WrestleMania. HHH does so much right in WWE, but for every great thing he does, he cancels it out by doing something like giving his delusional, one dimensional, living in the past, taken-one-too-many-blows-to-the-head mate Road Dogg a job in creative. If you aren't going to give the girls a chance, let them go elsewhere. We don't want another Emma on our hands.
The Fabulous Moolah Battle Royal
Where the fuck do I start with this one? We live in a day and age where you could Google 'When did Hulk Hogan last go the toilet?' and find an accurate answer. My point is that literally everything EVER is on the internet. So how did WWE think they would ever get away with naming a tournament after a well-documented sex trafficker? She actually did very little for women's wrestling and is mostly known for her friendship with Mae Young, who happens to be a genuine pioneer and icon to women all over the world. The company's moral compass doesn't know which way is up at the minute. They completely blacklisted one of the most important women in their history, Chyna, for venturing into porn yet haven't cut ties with Sunny for her addiction problems, badmouthing of the company or her very own foray into the world of sex entertainment. The same thing can be said for Paige's leaked sex tapes with Brad Maddox and Xavier Woods. Sure, that wasn't intentionally put out on to the internet by Paige, but it still caused a huge amount of embarrassment for WWE and a lot of people were surprised to see Paige return at all afterwards.
Chyna paved the way for women in WWE and in sports as a whole all over the world, and she would've been so much more deserving of this honour than Moolah. It could've been a great way for WWE to get the fans back on side, and a great way to lead on to Chyna finally being inducted into the Hall Of Fame. Instead, WWE have found themselves with egg on their face and have changed the name of the tournament amidst a huge fan backlash. It really does defy all belief that someone in WWE keeps giving the green light on all of these bizarre and downright stupid decisions.
Final Thoughts. WWE can still do a lot of good both pre and post WrestleMania. They've made the right decision in having Nia Jax and Asuka going after the RAW and SDLive belts respectively. Two really good storylines, one potential showstopper and the rest of the women get to be a part of history once again in the battle royal. Post Mania it would be a great time to start trimming off the fat and let go of the deadweight, making room for the likes of Moon, Cross and The Iconic Duo, all from NXT. This is hands down the best pool of female talent that WWE have ever had at their disposal. Long may the evolution, and revolution, continue.
King's WrestleMania Rewind: Stone Cold VS. Scott Hall (WrestleMania X8)
Chris King is back with another WrestleMania Rewind, looking at the NWO's Scott Hall battling Stone Cold Steve Austin at WWE WrestleMania X8 from Toronto!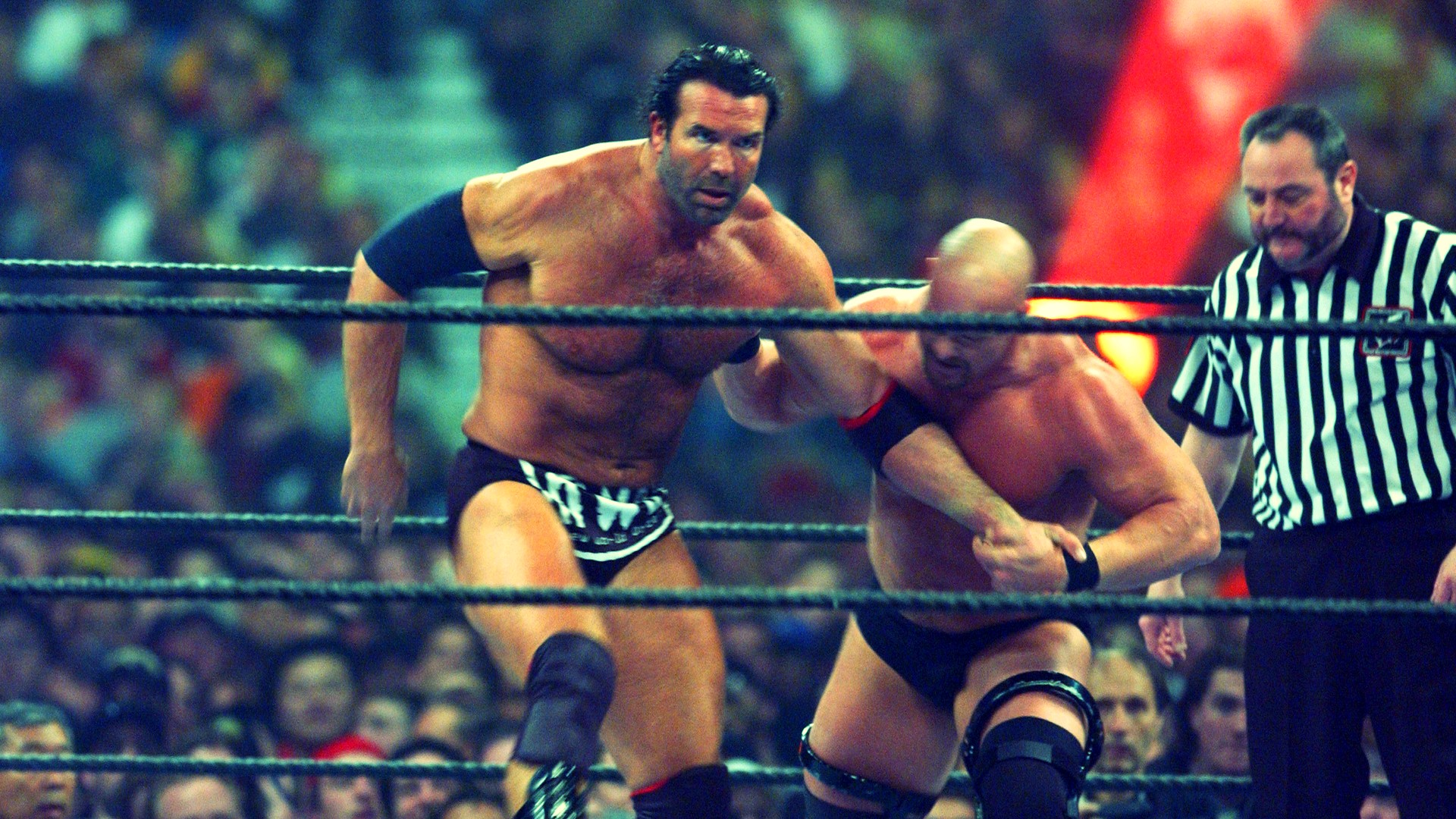 Chris King is back with another WrestleMania Rewind, looking at the NWO's Scott Hall battling Stone Cold Steve Austin at WWE WrestleMania X8 from Toronto!
Chris King is back this week with another edition of WrestleMania Rewind, where he is rewatching all the past Mania matches and feuds. This week you're in for a treat as we look back at 'Stone Cold' Steve Austin vs. Scott Hall at WrestleMania X8.
In late 2001, Vince McMahon bought out his competition WCW and acquired the rights to a plethora of talent including Booker T, Eddie Guerrero, Chris Benoit, and the iconic trio known as NWO. Hulk Hogan; Kevin Nash, and Scott Hall were hell raisers, and what better way to make a name for yourself than take out the two top superstars in the WWE The Rock, and Stone Cold?
The NWO cost Austin his chance at becoming the Undisputed Champion at No Way Out during his match with Chris Jericho. Adding insult to injury, the NWO spray-painted 'The Texas Rattlesnake' with their brand logo just like they did in WCW. As you can imagine, Austin was pissed and out for revenge against the group and primarily Scott Hall.
Hall would challenge Stone Cold to a match at WrestleMania 18. Both superstars beat the living hell out of each other leading up to this highly-anticipated match for who runs the WWE.
The glass broke and Stone Cold made his iconic entrance, and black and white NWO covered Halls' entrance alongside Kevin Nash. With the odds stacked against 'The Toughest S.O.B' could Austin or NWO prove their dominance? Sadly the NWO  broke up that very night when Hulk Hogan came to the aid of his adversary The Rock after their 'iconic' dream match. Stone Cold would ensure the victory with the Stunner. Hall would perform an Oscar-worthy sell over the finisher.
What a time to be a wrestling fan in the 2000s when nothing was impossible for WWE. Who would've thought WCW would go out of business and Hogan would make his long-awaited return to WWE?
King's WrestleMania Rewind: Seth Rollins vs. Kevin Owens (WWE WrestleMania 36)
Chris King takes a look at the most underrated WWE WrestleMania matches, and starts off with Seth Rollins battling Kevin Owens at WrestleMania 36!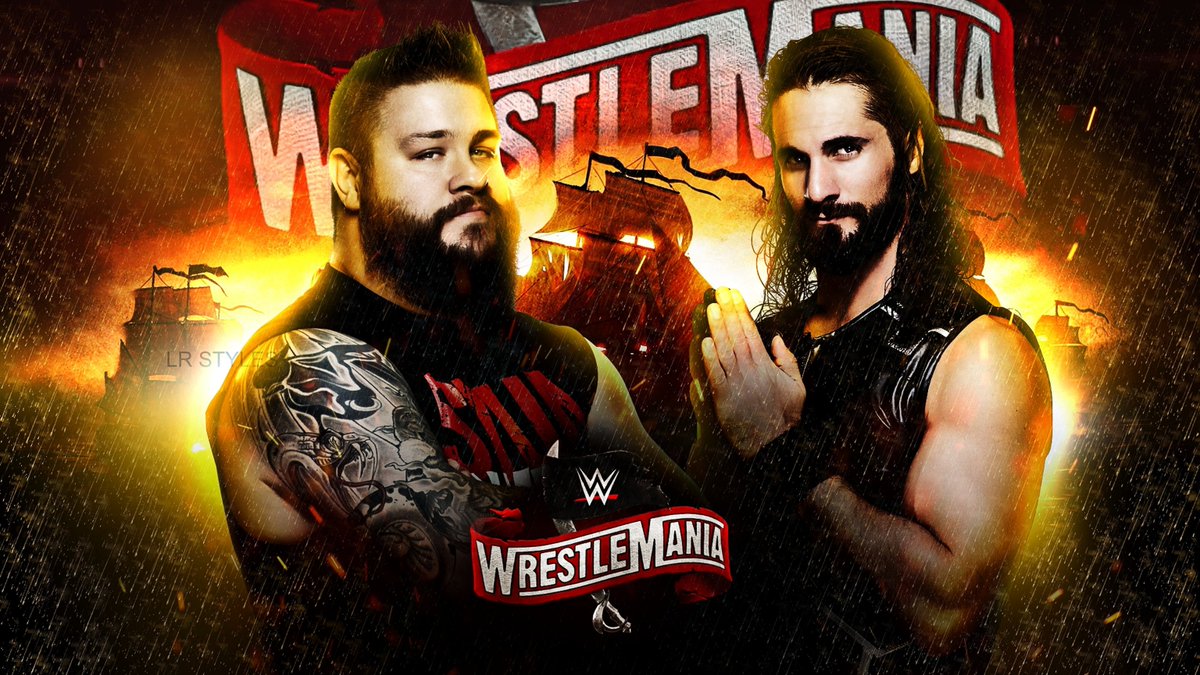 Chris King takes a look at the most underrated WWE WrestleMania matches, and starts off with Seth Rollins battling Kevin Owens in the WWE Performance Center at WrestleMania 36!
Chris King is starting a new series heading into WrestleMania season dubbed WrestleMania Rewind. Each week he'll be going back and sharing his insight over underrated matches at the Show of Shows. First up, is Kevin Owens vs. "The Monday Night Messiah" Seth Rollins at WrestleMania 36.
At the 2019 edition of Survivor Series, Rollins sacrificed himself during the men's traditional match allowing SmackDown to ultimately gain the victory. The following night the self-proclaimed Messiah, berated the whole roster but KO was not having any part of it. Owens quickly became a huge barrier in Rollins' cause for the greater good. The Authors of Pain attacked Owens with Rollins' character in question.
Owens finally had enough of his rival's mind games and torment and challenged Rollins to a match on the Grandest Stage Of Them All. Rollins mockingly accepted his challenge and the match was made official for night one of WrestleMania. Owens came out of the gate beating the holy hell out of the Monday Night Messiah trying to achieve his long-awaited moment at Mania but, Rollins tried to steal a disqualification victory by using the ring bell.
Owens hellbent on revenge provoked Rollins into turning their encounter into a no-disqualification contest where the fight could be taken all over the empty arena. The highlight of the match, was when KO used the WrestleMania sign to deliver a thunderous senton bomb through the announce table. Owens would secure the victory with a Stunner in an incredible match. Despite having no crowd during the pandemic era, both KO and Rollins put on an intense performance under the brightest lights.
In my personal opinion, this was a great feud that helped both superstars in their transformation as compelling characters for years to come.