Jon Bravo Implicates Cena, Explains His Delay With Reigns Information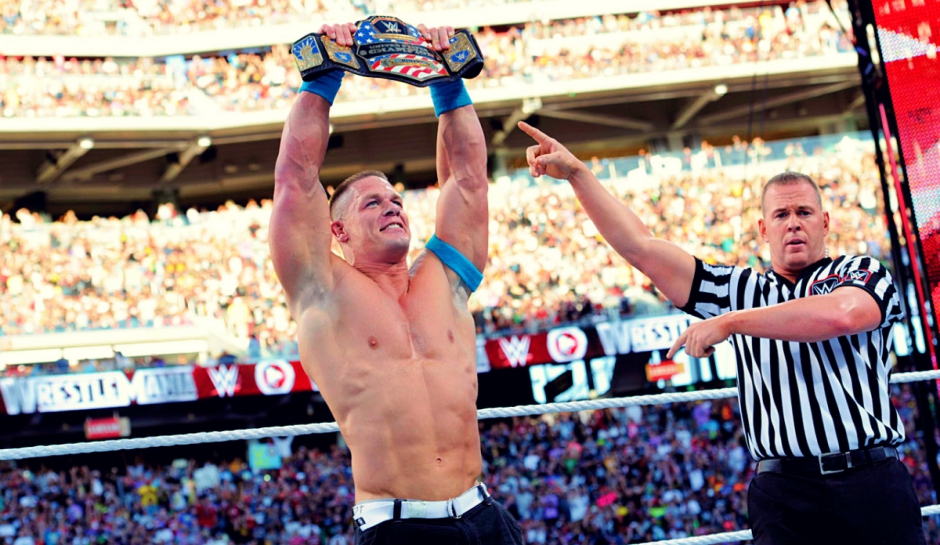 Here we go again, more teasers from Jon Bravo and is time he implicates John Cena as well. Bravo posted a picture of John Cena with Richard Rodriguez and a question mark in the picture. You can see that image below.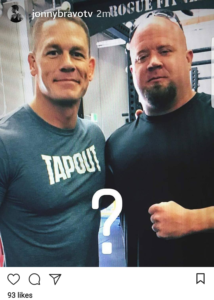 Also he explains why he hasn't released the video yet, although he stated it would be released early this week.
"There have been alot of developments with the case as to why the video release was delayed. The video is an extended video which contains the entire story and the key players who introduced Richard to the WWE, Wrestlers and Celebrities. It is very important that this information is released to give people a better understanding of exactly how this all transpired. Releasing just evidence is not enough in understanding the details. Trust me the wait will be worth it considering the work I have put into giving everyone this story. I am risking alot in doing this so your patience is appreciated."
My Thoughts:
Again this feels like Bravo isn't backing off, yet not showing any proof. A picture with Cena and Rodriguez does nothing in proving any claims he's made thus far. Again we have reached a point of needing prove rather than more allegations. Bravo does release a video on Instagram as well showing a laptop he obtained from the courts and said he's obtaining more of this soon, including cell phones. I am making this to bring you the most up to date information on this, as we have been covering it from the beginning.  In no way by us continuing to cover this to we believe guilt and will not until proof has been shown. 
Please continue to follow us and share our articles. Checkout the podcasts and more. You can see all the latest content @theCHAIRSHOTcom. Follow @Awesomephinatic for news updates and fantastic opinion. Remember when it comes to rumors…. Always Use Your Head!
WWE News: WWE Reportedly Eyeing ROH Star Again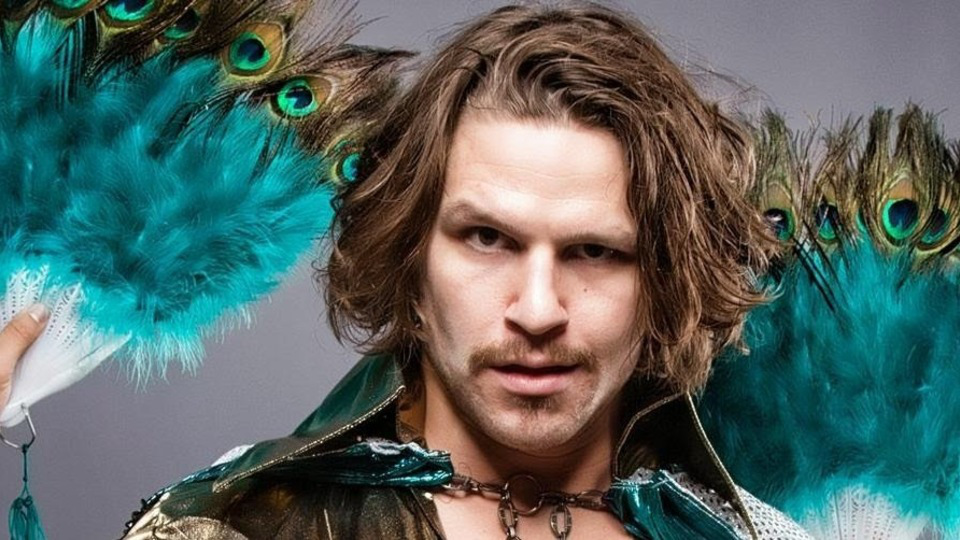 WWE is reportedly looking at Ring Of Honor's Dalton Castle!
Of all the stories the last number of weeks, the destinations of some impending and current free agents for 2019 and beyond have arguably had the most headlines in terms of volume.
Recently, Ring Of Honor locked down some talent including the current ROH World Champion Jay Lethal and Silas Young, but it's appearing more and more likely they will be losing others like Cody and The Young Bucks. Additionally, WWE is expected to be bringing in a number of new recruits to the Performance Center in January such as ACH, while some others who were believed to be arriving have gotten delayed like Shane Strickland.
As WWE continues to strengthen its global reach and deepen its talent pool, another top Ring Of Honor star is said to be back on the company's radar. According to The Wrestling Observer, former ROH World Champion Dalton Castle has gotten WWE's interest.
This is not the first time Castle's name has been linked with WWE, as there were rumors he could be heading to NXT in the Summer of 2017. However, we of course now know that he instead re-signed with Ring Of Honor. Details on the deal were never reported though, so it's unclear at this time when his contract will be coming up.
Do you think Dalton Castle would be a good fit in NXT? Let us know on social media @theCHAIRSHOTcom and always remember to use the hashtag #UseYourHead!
WWE News: USA Network Issues Full Details On Next Week's 'WWE Week'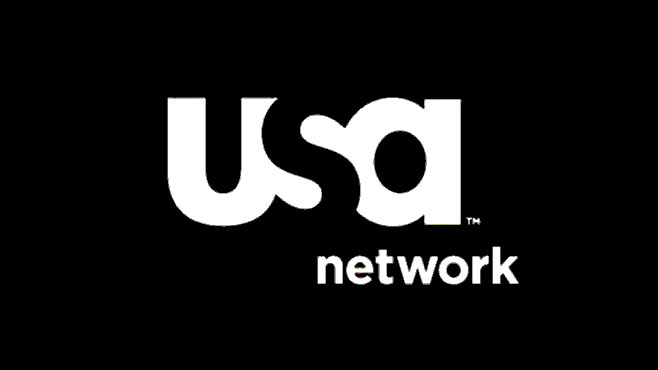 USA Network has released all the details on WWE Week!
It's that time of year again where Christmas is right upon us and that means it's nearly time for the annual 'WWE Week' on USA Network.
A full week of prime time, WWE produced or related content will kickoff next Monday with RAW, running through to Friday night. Today, USA Network has issued the following with all the details:
USA NETWORK RELEASES DETAILS ON WWE HOLIDAY WEEK
NEW YORK – USA Network kicks off its annual WWE Holiday Week, beginning Monday, Dec. 17, with more content than ever before. The week will consist of primetime events that celebrate all things WWE, from watching your favorite WWE Superstars get into the season's spirit to regularly scheduled Monday Night Raw and SmackDown LIVE. The week culminates with the 16th annual WWE Tribute to the Troops, which includes an appearance by Jon Stewart, former host of "The Daily Show." The two-hour special will honor and celebrate our servicemen and women and their courage in protecting our nation. 
This year's WWE Holiday Week lineup will include:
Monday, Dec. 17
The week begins with three hours of everyone's favorite, Monday Night Raw, at 8/7 C, featuring WWE Superstars Ronda Rousey, Seth Rollins, Dean Ambrose, Sasha Banks, Nia Jax, Dolph Ziggler and more in Sacramento, Calif., at the Golden 1 Center.
Tuesday, Dec. 18
The week continues with SmackDown LIVE, which will take place in Fresno, Calif., at the Save Mart Center at 8/7 C, with WWE Superstars Daniel Bryan, The New Day, Charlotte Flair, Becky Lynch, Jeff Hardy, Asuka and more.
Wednesday, Dec. 19
At 10/9 C, USA introduces a brand-new WWE special, New Day's WWE 2018 Pancake Powered New Year Super Spectacular. The New Day host a fun look back at all the historic, outrageous and unforgettable moments that made 2018 so super spectacular at WWE. Featuring Ronda Rousey, Roman Reigns, Braun Stroman, AJ Styles, John Cena and Becky Lynch, along with some surprise Superstar sightings.   
Thursday, Dec. 20
At 9/8 C, WWE and USA will shine a spotlight on our nation's heroes with the two-hour Tribute to the Troops celebration that will feature a special appearance by Jon Stewart, former host of "The Daily Show," and rising country music star Morgan Wallen.
Immediately following at 11/10 C, there will be a Miz & Mrs. marathon. The record-breaking series features real-life WWE couple The Miz and Maryse as they navigate married life and adapt to becoming first-time parents.
Friday, Dec. 21
The week wraps with WWE icon Dwayne "The Rock" Johnson and his epic role in the movie "San Andreas" at 6/5 C.
Additionally, "Talk Stoop" will be getting into the WWE spirit as Nessa Diab hosts special episodes of the series featuring interviews throughout the week with WWE Superstars The Miz and Maryse, Ronda Rousey, the Bella Twins, Natalya, Nia Jax and Lana.






What shows during WWE Week will you be tuning in for? Let us know on social media @theCHAIRSHOTcom and always remember to use the hashtag #UseYourHead!