Matt Hardy Teases Bray Wyatt Character Change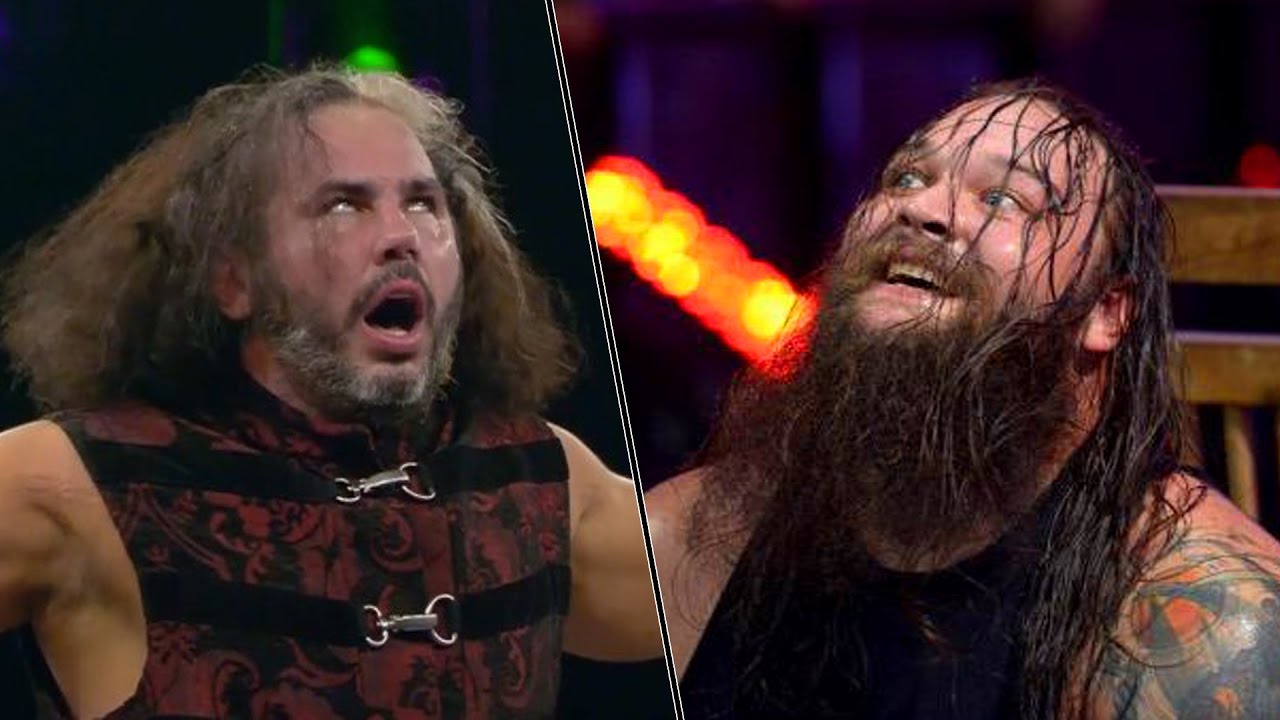 This past week on Raw saw the Ultimate Deletion. Matt Hardy defeated Bray Wyatt by throwing him into the Lake of Reincarnation. This has led to reports that Wyatt is undergoing a gimmick change. We released a story earlier this week, stating a real possibility was Wyatt turning face and joining the Woken Warriors.
Matt Hardy released a couple of tweets, suggesting this very change. You can see the tweets below:
The INCOMPARABLE @Vanguard1AAR has tracked down Bray Wyatt's EMPTY VESSEL.

The DELETION of his ESSENCE, ABIGAIL, has been EXTREMELY AGONIZING.. The PURGING process is accompanied by UNPARALLELED SUFFERING..

But in the OMEGA, you'll realized that I've granted you a KINDNESS. pic.twitter.com/hFvbd2KGoi

— #WOKEN Matt Hardy (@MATTHARDYBRAND) March 23, 2018
In my #WOKEN AWARENESS, I see Beings everyday that are in utter DENIAL.

They REPUDIATE the fact that I've made their VESSEL both EMPTY & OBSOLETE.

Once your ESSENCE has been DELETED, CHANGE is INEXORABLE..

Either you EMBRACE the DELETION, or it BREAKS you.

Ask Nero, Bray. pic.twitter.com/gbgoruSiKY

— #WOKEN Matt Hardy (@MATTHARDYBRAND) March 24, 2018
My Thoughts:
It certainly appears that WWE is going in the direction I believed they would. This would be a pleasant change to Wyatts character, as people have been wanting to cheer him. Also it allows for Wyatt to learn some things from two of the best ever, in regards to gimmicks.
Please continue to follow us and share our articles. Checkout the podcasts and more. You can see all the latest content @theCHAIRSHOTcom. Follow @Awesomephinatic for news updates and fantastic opinion. Remember when it comes to rumors…. Always Use Your Head!