The New Japan Cup: Breaking Down The Field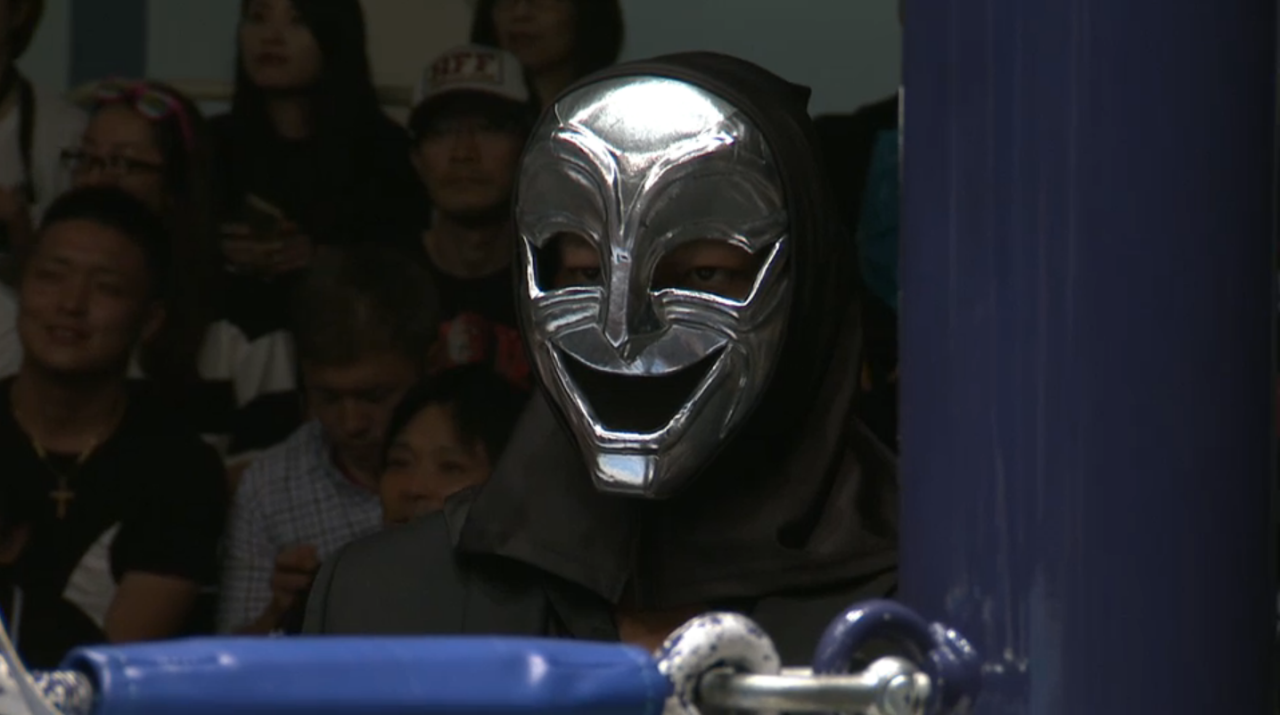 The annual New Japan Cup begins March 9th. Culminating on March 21st, the winner of the tournament will get an opportunity to fight for either the IWGP Heavyweight Championship, IWGP Intercontinental Championship, NEVER Openweight Championship, or now the newly added IWGP United States Heavyweight Championship. Anyway, I will be breaking down my top five picks for the tournament along with my two dark horses, and the rest I'll explain why I don't like their chances of winning. Time to break this down.
5. Kota Ibushi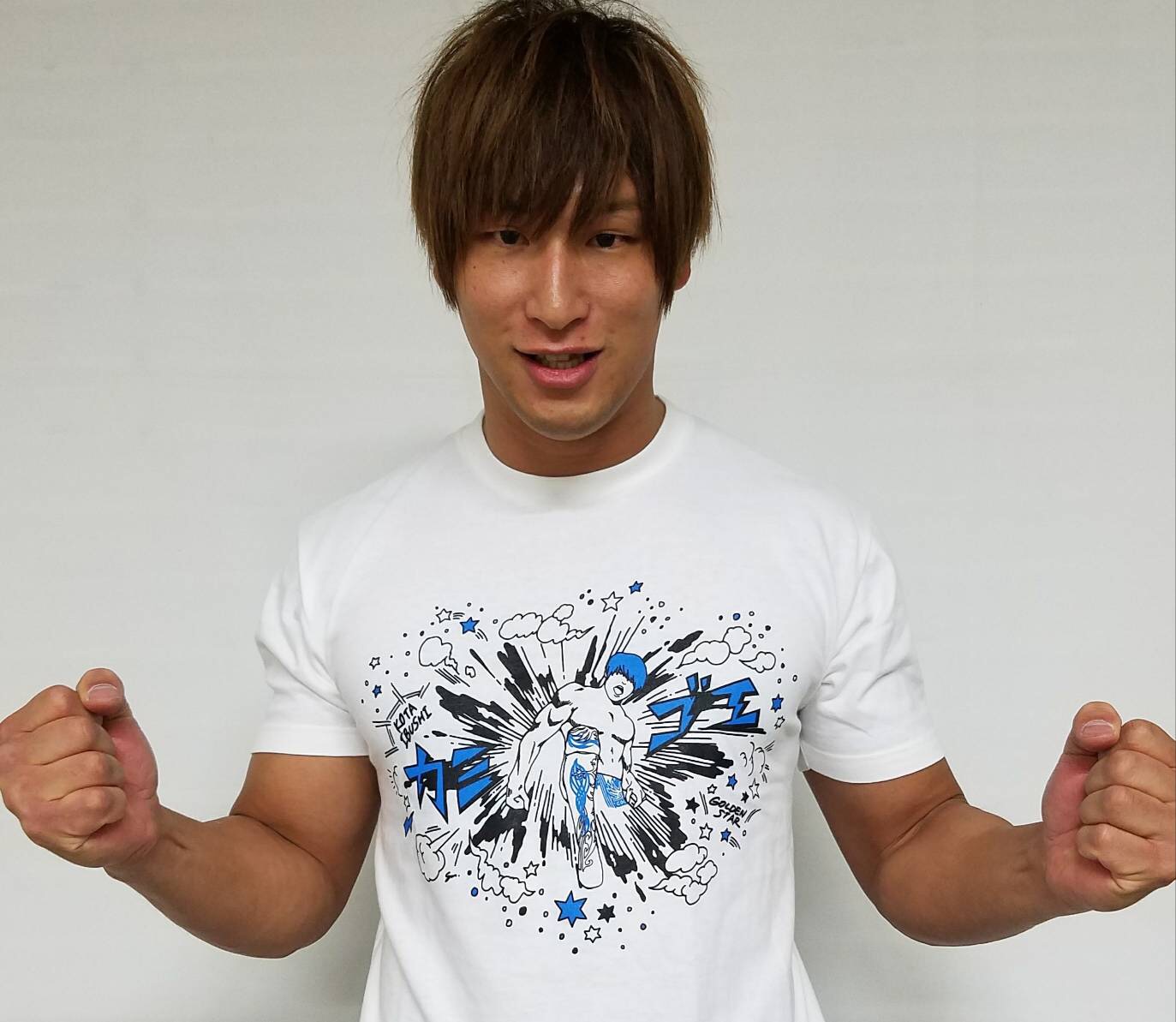 Kota won the tournament in 2015 defeating Hirooki Goto where he would challenge the IWGP Heavyweight Champion at the time, AJ Styles and if you haven't watched that match yet, I highly recommend it despite him coming up short. I put him low on the list because of the fact that while he has a chance of winning the cup again, I don't see him winning any major championship until the day he finally decides to sign a full-time contract with the company. Slim chance, but don't be surprised if they give him the win.
4. Tetsuya Naito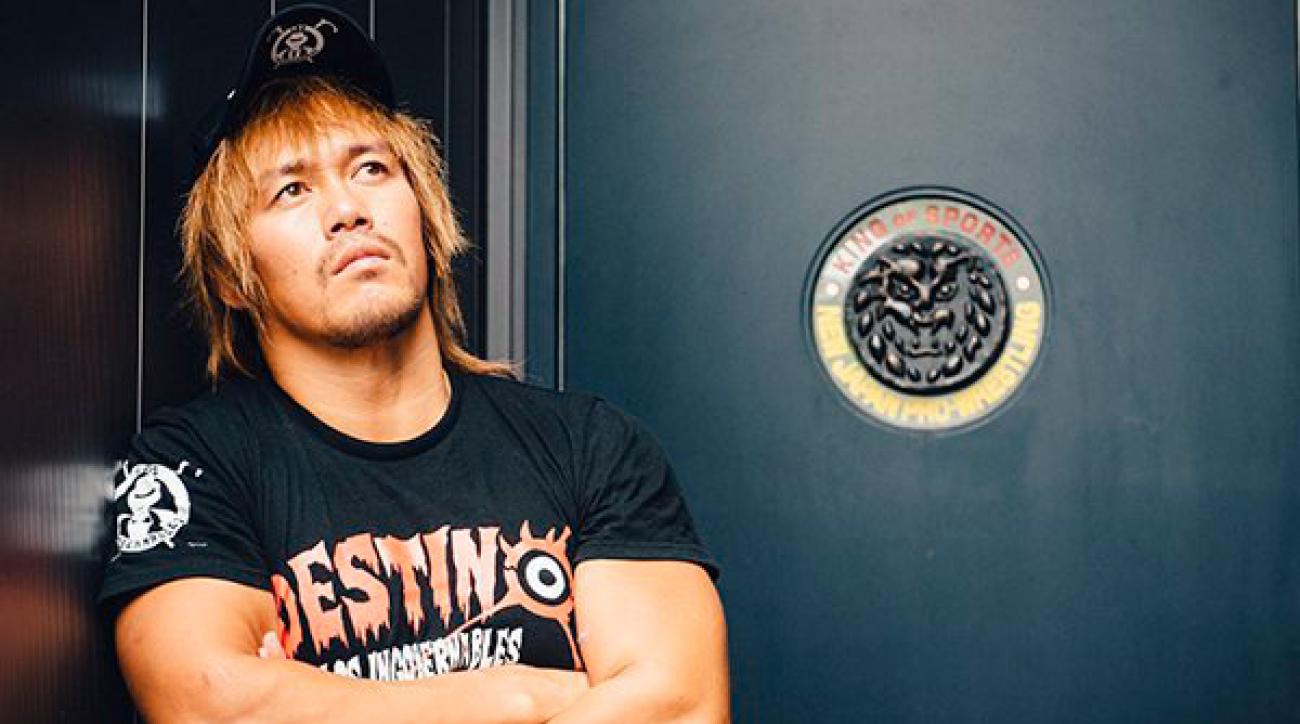 Not only Naito won the cup in 2016, he also defeated Okada for the IWGP Heavyweight Championship as well even though his reign was very short lived as he only successfully retained it once against Ishii. While I do like his chances for winning the cup, I think it's too soon for Okada and Naito to fight each other again after putting on a classic at Wrestle Kingdom 12. Plus with Naito having a feud with Chris Jericho soon, being in the title hunt this soon might not be the best plan while I do believe Naito will have his chance to shine again finally maybe at Wrestle Kingdom 13.
3. SANADA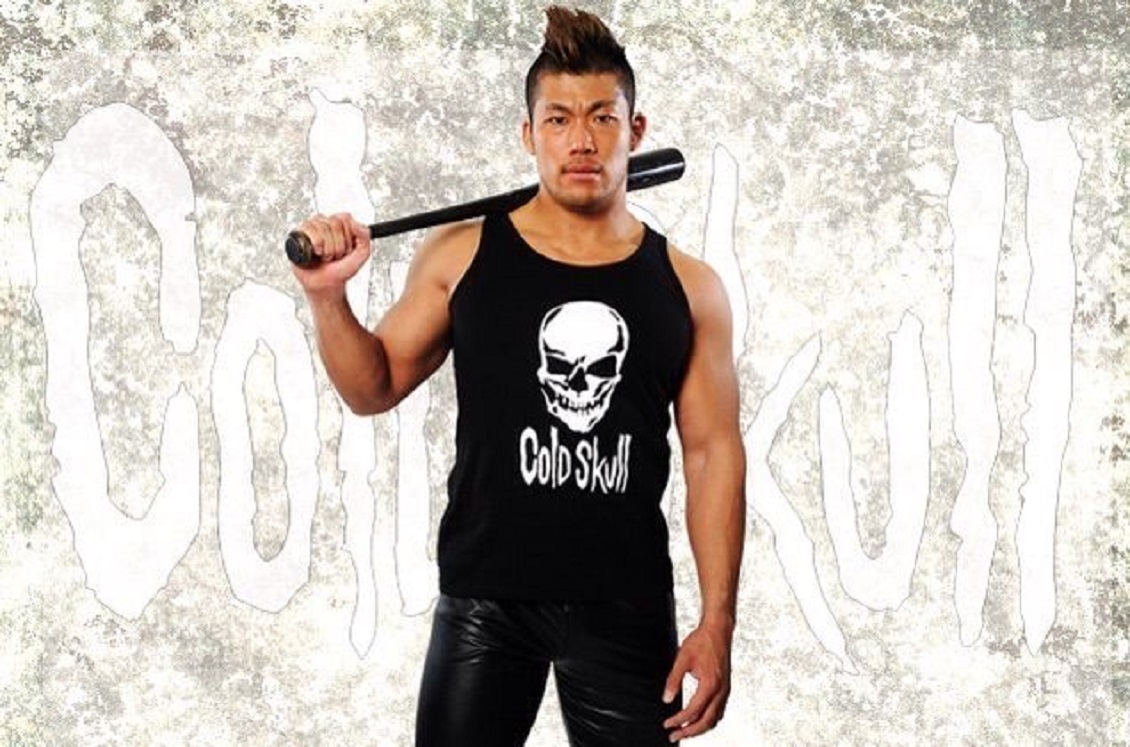 SANADA has finally been starting to come out of his shell lately showing more of himself and in his matches while still keeping that cold and calculating personality. He is someone who I think will be a big key player in New Japan in the upcoming years and just needs to break that glass ceiling fully to show more as to why he can be one of the greatest. SANADA has been getting closer and closer to making Okada tap out each time they step foot in the ring together and wouldn't be surprised if he gets another crack at him and maybe able to finally make the reigning IWGP Heavyweight Champion tap out.
2. Tomohiro Ishii
He is honestly my pick to win the New Japan Cup, but I will get to my number one in a moment. Ishii has a win over Okada from G1 climax despite never getting a title match due to the fact that they're allies and they don't fight each other for championship and just friendly non-title competition. This is where we will see if he breaks that code when he wins or he follows that and challenges the only non CHAOS member that has a title meaning the IWGP Intercontinental Champion, Minoru Suzuki which I wouldn't mind seeing and I think that would be a phenomenal match..
Before I get to my number one pick, I'm gonna quickly talk about my two dark horses of the tournament that while I think they won't win the tournament, I wouldn't count them out.
Dark Horse 1: Juice Robinson
He said he has plans to challenge IWGP United States Heavyweight Champion Jay White if he does somehow win the New Japan Cup. Juice is someone that has been growing on me every time he's booked in a big match despite coming up short, he shows why he's one of my favorite underdogs and have no issues with him winning.
Dark Horse 2: Bad Luck Fale
The New Japan Cup is one of the times that you will see him shine in the company and has constantly been giving the top stars a run of their money and even defeating them a few times. So we could possibly see him run through the competition once more, especially after finish runner-up last year.
Now onto my number one pick.
1. Hiroshi Tanahashi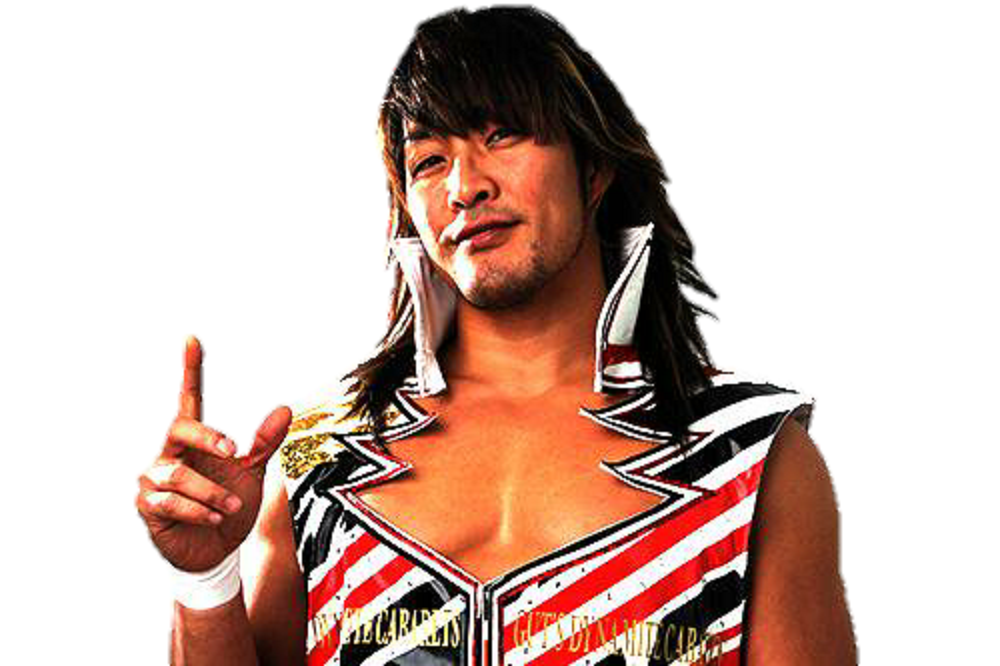 I'm gonna be honest, I was really hoping it was a typo when the bracket was announced thinking it was Tama Tonga (since it just said Tana on the bracket). Tanahashi has been wrestling with a bad knee and a torn bicep and he still refuses to take his much needed rest to heal up, but he loves the fans so much that he can't leave them and while I admire that and respect the guy completely, I would like to see a healthy Tanahashi and not damage himself even more than he already is.
What made him be my number one pick was during his press conference he said he would either fight Minoru Suzuki to get revenge and reclaim the IWGP Intercontinental Championship or he could fight IWGP Heavyweight Champion, Kazuchika Okada to make sure that Okada doesn't break his streak of most successful retains with the title, so the story with whoever he fights makes sense with a legitimate claim to having a high chance.
Will he win the title? It depends on who he fights, I don't see him defeating Okada since I do believe his days of being IWGP Heavyweight Champion are over. As for Suzuki, it's a split 50/50 if he decides to heal up once he loses or win the belt and hurt himself more. Either way, we'll be sure to get a classic match, regardless of who he decides to fight if he wins.
So those are my top five picks of winning the New Japan Cup and I'll do a quick list of the others and why I don't think they'll win.
YOSHI-HASHI: I don't see him getting a big win, sometimes he showcases how talented he is, but that's a rare thing.
Taichi: Because he's Taichi, can't really say more than that.
Michael Elgin: Due to the allegations towards him right now, it wouldn't be a good idea, plus we have better options to win the cup.
Yujiro Takahashi: Just a guy there to maybe get one win or just take the pinfall.
Chuckie T: Surprised he's even on here and don't see him making pass the first round.
Toru Yano: Same reason for Taichi, but you never know anymore with Toru because he's Toru.
Lance Archer: Might have a strong start, but I don't see him defeating Fale in the first round and just stick to the tag team division.
Zack Sabre Jr: I'll be surprised he even defeats Naito in the first round. I just don't see him winning the whole thing despite giving us good technical action.
Davey Boy Smith Jr: Same reason for Lance Archer, just two tag team guys just there to take the pinfall.
So who do you think will win the New Japan Cup and what title do you think they would go for? I hope you've enjoyed this read and hope your predictions come true as we dive in to the New Japan Cup which kicks off March 9th, don't miss it.
Chris King: One More Spear and Jackhammer for Goldberg?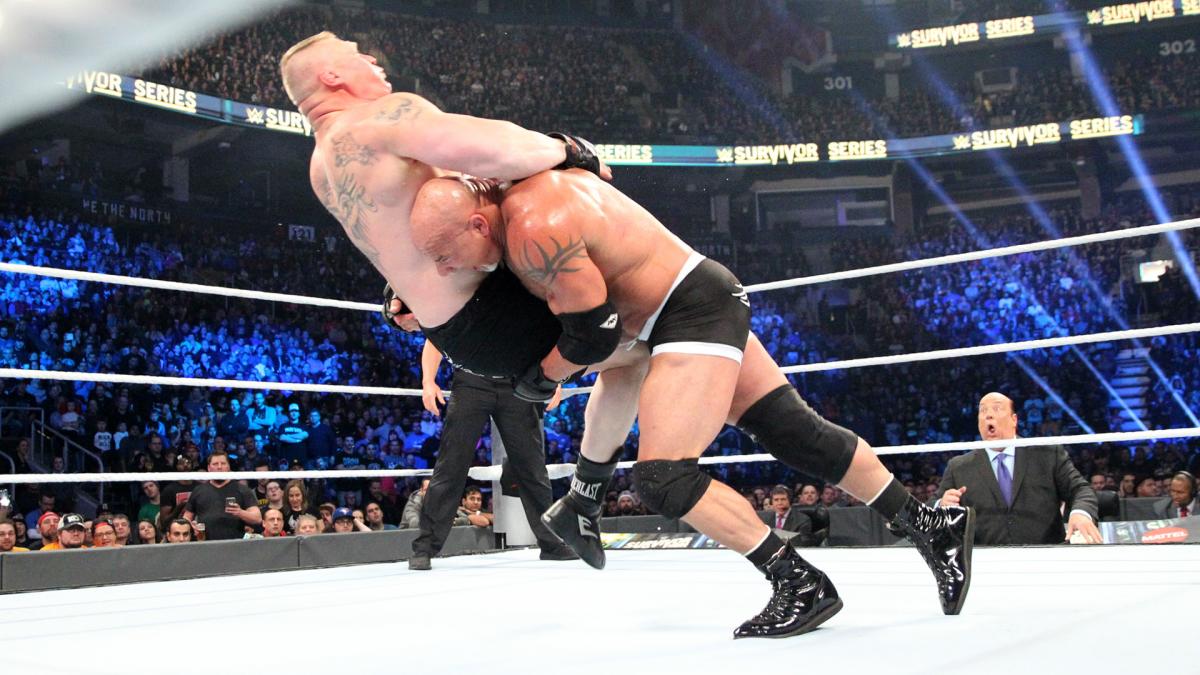 After his WWE Super ShowDown with The Undertaker wasn't well received, is there room for Goldberg to have more "proper sendoff" to end his career?
By now you've heard the troubling news that during Goldberg and The Undertaker's first-ever-match something went terribly awry; Goldberg smashed his head square into the ring-post, instantly he began bleeding profusely and was knocked out. What followed was extremely hard to watch; several signature maneuvers were horribly botched, and I was 100% concerned for both superstars's health and well-being. This is not what we hoped would occur, and this should not be the last image of Goldberg that we witness in WWE.
There was speculation that Undertaker was furious at Goldberg for his performance that appeared absurd to me; how could Undertaker a locker room leader held in such high respect get into a screaming match backstage? On top of that there was also rumblings about Vince McMahon the CEO of WWE, was fuming, and had to break things up between the legends. He apparently told both superstars they were finished wrestling careers were over.
Thankfully the rumors were quickly refuted by not only WWE officials who were in Saudi Arabia, and TalkSport's Alex McCarthy, and Mike Johnson on PWINSIDER.
Goldberg has admitted he was knocked out during his match with Undertaker at #WWESSD and that is why the final minutes were what they were.

Undertaker was angry with how the match went, but reports suggesting things got heated backstage with Goldberg aren't true, I'm told.

— Alex McCarthy (@AlexM_talkSPORT) June 8, 2019
Mike Johnson confirmed that after chatting with WWE officials he can confirm that after the bout Goldberg was too weak to muster up the energy to engage in a heated altercation.
Johnson said: "I have not heard one person with any legitimacy claim this as being true. In fact, when I asked about that rumor, it was quickly shot down by those who were actually in Saudi Arabia, so I tend to think that story is 100% fiction."
Goldberg the WCW veteran was last seen in the squared circle on the Post-Mania-Raw, twenty-four hours after dropping the Universal championship to Brock Lesnar. The WWE Universe gave him a standing ovation for his love for the business throughout his illustrious twenty-year pro wrestling career.
Goldberg has battled some of the biggest wrestlers in WWE; The Rock was his first feud after his arrival in 2003 at the Backlash pay per view, followed by his almost year-long rivalry with HHH and "Evolution" where he won the World Heavyweight championship. He finished his initial run in the company in 2004 in a "Battle of Behemoths" with Lesnar. In 2019, there are many new powerhouses since he left the company in 2004. Below I will be listing the 5 Potential Opponents for his final match in WWE.
5 Best-Suited Opponents For The Final Goldberg Match
5. Goldberg vs. Brock Lesnar
Brock Lesnar toppled Goldberg for-the-first-time in his WWE career at WrestleMania 33; after a humiliating loss at 2016 Survivor Series, in a "Shocking" one minute and twenty-seven seconds. This was Goldberg's first official match in WWE in twelve years; the two powerhouses have had a total of three encounters, they have manifested a buzz that surpassed all the other matches on the pay per view card. Despite the fact that Goldberg and Lesnar faced in each other only two years ago, it doesn't rule out the possibility that Goldberg won't come back for retribution. While this contest in the past has not been well-received by the WWE Universe, there's still a sliver of a chance these Titans' will go to war one final time.
With Lesnar as "The Beast in the Bank" his adversary could once again cost him the Universal or WWE Championship cash-in; reminiscent to 2004 No Way Out pay per view where Eddie Guerrero was challenging Lesnar for his WWE championship, and Goldberg (who had been given a front row ticket by Raw commissioner Stone Cold Steve Austin). He would then deliver a "Devastating" spear to cost Lesnar his championship, which led to their first clash at WrestleMania XX. Goldberg could cost Lesnar his opportunity and the two competitors could then revisit this hard-hitting personal rivalry.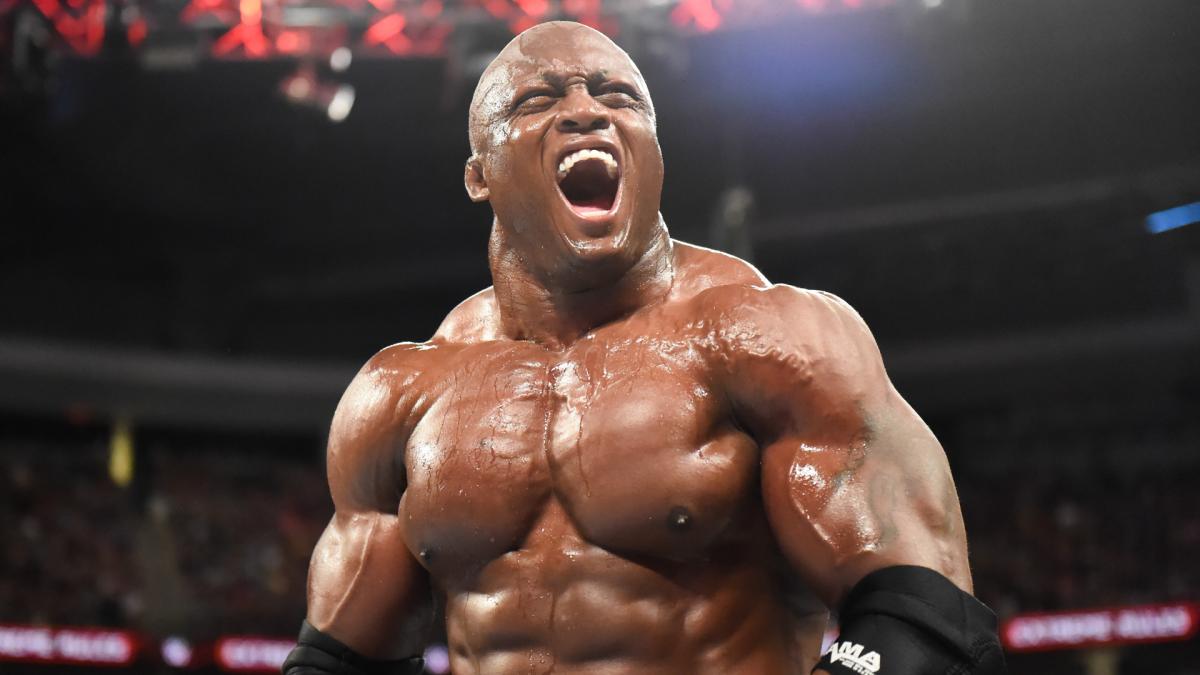 4. Bobby Lashley
It's still surreal to me that these two powerhouses have never crossed paths in both of their WWE tenures. Bobby Lashley returned to WWE after making an "Impact" (Pun intended) on the Raw after Mania 34. Despite being the fan-favorite to dethrone Lesnar at 2018 SummerSlam, Lashley was upset by Roman Reigns who eventually captured the Universal Championship. Goldberg vs. Lashley will still be a "Big Money" match that will put butts in seats and sell out arenas. This the kind of "once in a lifetime" physical confrontation contrary to Rock/Cena at WrestleMania 28 that people from all over the world would tune in to watch. The WWE Network could see a "massive" increase in subscriptions, and the weeks leading up to their collision we would most certainly be a pull-apart brawl and someone could likely to be taken to jail.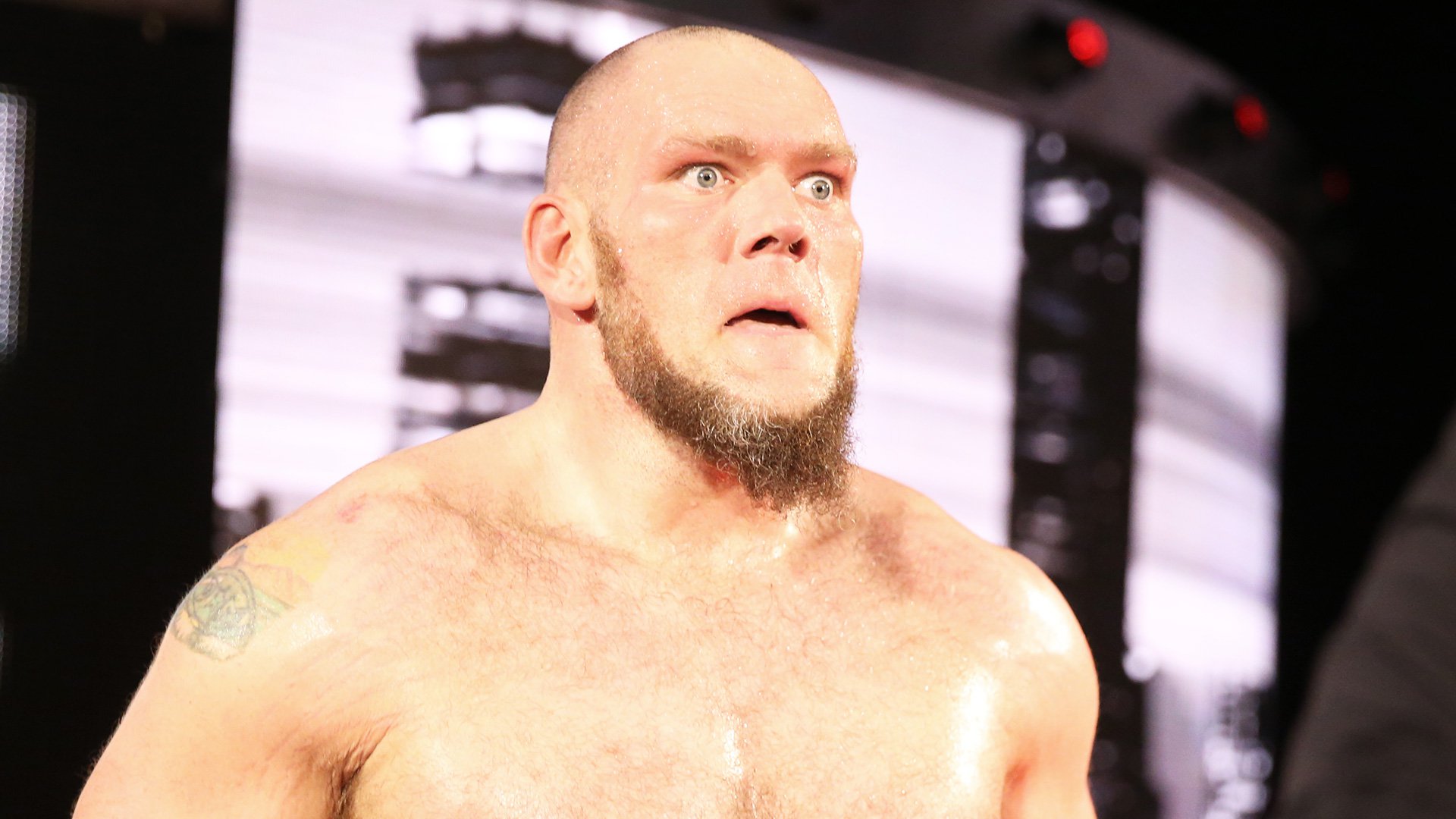 3. Goldberg vs. Lars Sullivan
"The Freak" Lars Sullivan has been leaving a pile of bodies on his path of destruction since his arrival on Monday nights. Currently, he's annihilating the Lucha House Party, but after he's finished bullying smaller wrestlers "," Sullivan is going to be hungry for "Real" competition. Enter Goldberg. This wouldn't do much for the WCW titan but it sure would be a "Huge" rub for the recent draftee. Sullivan was penciled into battle John Cena at WrestleMania 35 "," but due to health reasons, it never happened. This victory over a legend of this caliber could catapult "The Freak" to the top of the food-chain in WWE.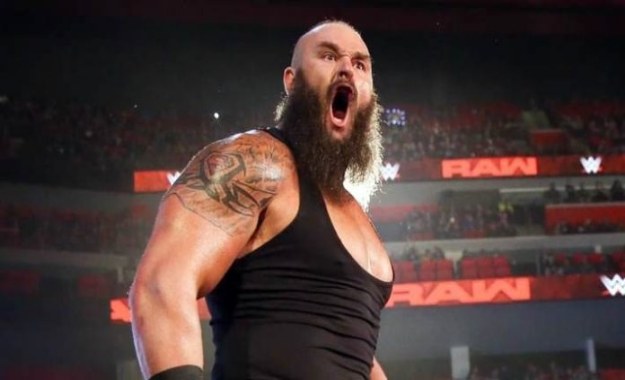 2. Braun Strowman
To say "The Monster Among Men" has been mistreated would only be the tip of the iceberg. Strowman was the "Hottest" wrestler in 2017 with his horror-themed assaults on Roman Reigns. Unfortunately for Strowman, his name wasn't "Roman Reigns" and despite his best efforts he never captured the Universal Championship.
Strowman was on a path of destruction until he went toe-to-toe with Universal champion Lesnar at 2017 No Mercy; in what should have been his coronation as the next champion, Strowman was crushed within a matter of minutes. Last year at WWE Crown Jewel in Saudi Arabia he was heavily-favored to walk out with the vacated Universal championship; and instead WWE thought it was wise to start a lengthy program with Baron Corbin (who clocked Strowman in the back of the head with the title), and Lesnar dropped "The Monster Among Men" with 5 F5's to start a second title-reign with the Universal championship. To say Strowman deserves a "Monumental" win would be a HUGE UNDERSTATEMENT!
1. Goldberg vs. Roman Reigns
The announcement of this match is enough buzz to sell-out WrestleMania 36. "The Big Dog" Roman Reigns has done it all in his short eight-year career, some accomplishments other wrestlers only dream to achieve. He defeated the seemingly-unbeatable Undertaker in his second loss in decades. Reigns is a Grand-slam champion, a three-time WWE Champion and former Universal Champion. Ever since the two crossed paths on the road to WrestleMania 33; and delivered a double-spear to Strowman on January 12, 2017, I believe this dream match has been quietly penciled in. Now that there may be "One More Match" for Goldberg before he calls it quits, this is the only true contest!
Rob: Let's Talk About Shane McMahon
He's the Best In The World!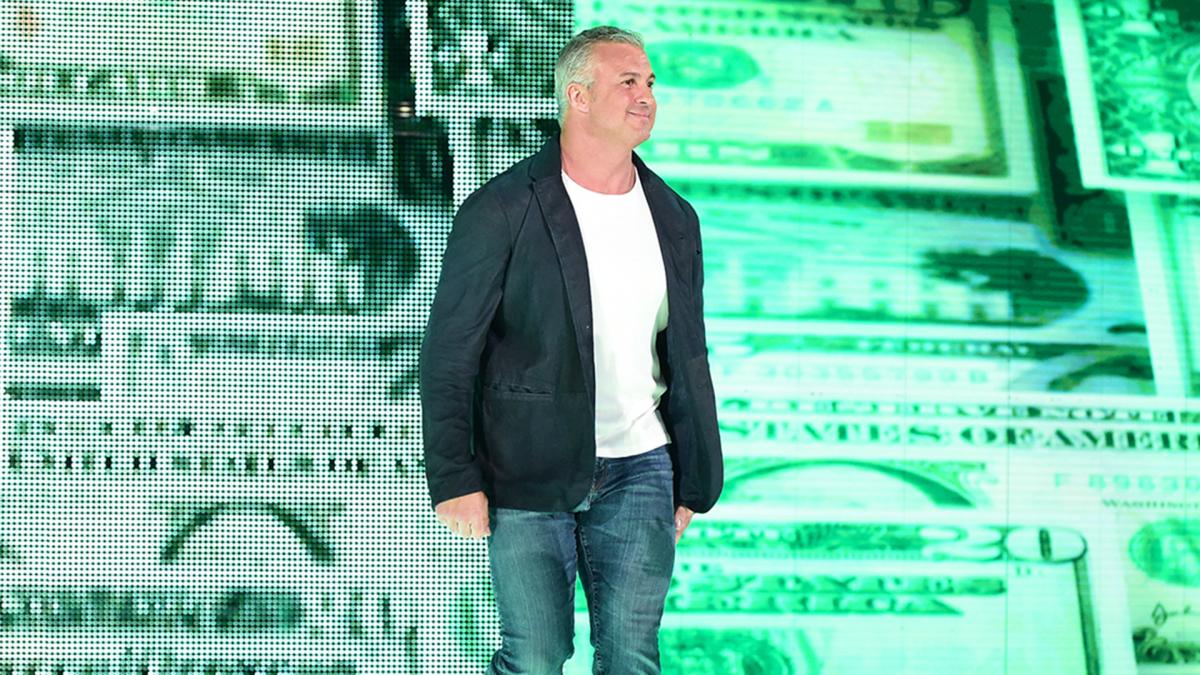 Shane McMahon is a hot topic among WWE fans, and Rob is here to chime in on the rumors that Shane could become WWE Champion in 2019.
Yeah, it's time to talk about the Best in the World Shane McMahon.  Shane has become a real thorn in the side of many on wrestling twitter and not in the way that Vince intended.  A lot of you guys don't like the amount of TV time he gets (even I'll admit that this week was a bit much), don't like that he got a win over Roman Reigns at Super Showdown (I don't either but so long as things play out the right way in the end I'm willing to see it as a needed piece of a bigger story), and really got nuts when the NEWZ sites starting 'reporting' rumors that he may become WWE World Champion down the line.   Some of you guys are even threatening that you're done if it happens, and I believe you this time.  And this all makes me wonder if certain aspects of wrestling storytelling are just not viable in 2019 anymore.  Because this is the kind of thing that would have been a layup for mega heat back in the day but now seems to only result in scorn towards the bookers, or in this case Vince, from a lot of you guys for even considering it.
Now I can't tell you guys what to like or not like, but there are a lot of times when I see the takes being thrown around on Twitter and wonder if I'm watching the same TV show that you guys are.  I also wonder, often out loud and in this space, just what it is some of you guys want.  Because I see people complain about emotional investment but from my earliest days as a fan one of the quickest ways to get emotional investment was to do something that would make people angry.  But it seems like in 2019 way too many people on Wrestling Twitter don't ever want to get angry, and take that as a crime committed by Vince McMahon and not a storytelling piece.  And I don't know how you rectify that.
Who knew this would lead us to "The Best In The World," Shane McMahon???
By my estimation, someone like Shane McMahon getting the title is perfect for the 'You Deserve It' era, because he obviously doesn't deserve it.  And to win it dirty off of someone like Kofi Kingston who toiled for 11 years  to just get a chance to win it should be a heat magnet.  But instead all I see is that it's bad booking, that it's a sign that Vince hates the fans and needs to go, etc.  So again I have to ask just what is it that some of you guys are looking for?  Heels are part of wrestling, and heels have to prevail sometimes.  A lot of you guys won't boo Kevin Owens no matter low he stoops in turning on or assaulting people.  And one of the few guys who gets booed from the crowd because the people there don't like him, Baron Corbin, gets ripped every day by 'smart' fans for being a bad choice to even put on television.
Maybe I'm out of date here but for me part of having heels is that at least every now and then something has to happen that you don't want.  The people you root for have to lose, the people who should be champion have to be denied, somebody has to do something that you find to be beyond the pale, etc.  And it can't just happen when you expect it or are ready for it, it has to happen at a time when you aren't ready for it to get the maximum effect so that you'll get angry enough at the perpetrators to want to see them get their comeuppance.  But it seems that getting mad at the characters is a bridge too far on Wrestling Twitter, that the point of a heel is to get shout outs on Twitter for 'good heel work', and that anything or anyone that you find truly loathsome is now grounds to change the channel.  Thus the constant 'Corbin has go away heat' takes on Twitter.  Where I'm from Go Away Heat meant 'can somebody please come out and get this guy outta here? and not 'why is he on my TV, what else is on?'
---
---
I mentioned before that we're in the 'You Deserve It' era, and what I mean by that is that a lot of  'smart' fans are judging what they watch based who's in it and whether or not they 'deserve' to be there.  And deserving it is almost entirely based on their personal career journey or perceived skill level.  Workrate guys and gals deserve it, as do those who went down some long, grueling road to get there.  Even if they're playing a heel some of us cheer them based on how good they are in the ring or what they had to go through to get there, while on the flip side anyone who doesn't meet our technical standards or didn't suffer enough should be relegated to supporting roles or just removed from our television altogether.  The fastest way to get someone booed now it seems is for 'smart' fans to find out that they didn't have to struggle hard enough (by their measures) to get a big spot.  Hell, we just had a WrestleMania main event where the winner's whole elevation came despite acting like a heel because the personal career story of the woman behind the character was deemed more important than the actions of her character on screen.
So now back to Shane.  If you can't get some people to boo heels over sneak attacks, cheating to win (don't get me started on the whole 'heels are fine but they shouldn't cheat too much' takes I've seen…..smh), etc. and the thing some fans get most consistently upset about is whether or not the 'most deserving' people are in the right places, then putting someone in the highest position who absolutely does not deserve it seems like an inevitable choice.  I'm not telling you that you're not a real fan if you don't like it, but I am telling you that there is some very sound logic behind it if they go that route.  And all the arguments against it – that Shane is not a full time wrestler, that he's the boss's son, etc – seem to me like just more reason to go ahead and do it.
Anyhow……until next week, everyone.