New Japan Cup: Finals Results/Review (3/21/2018)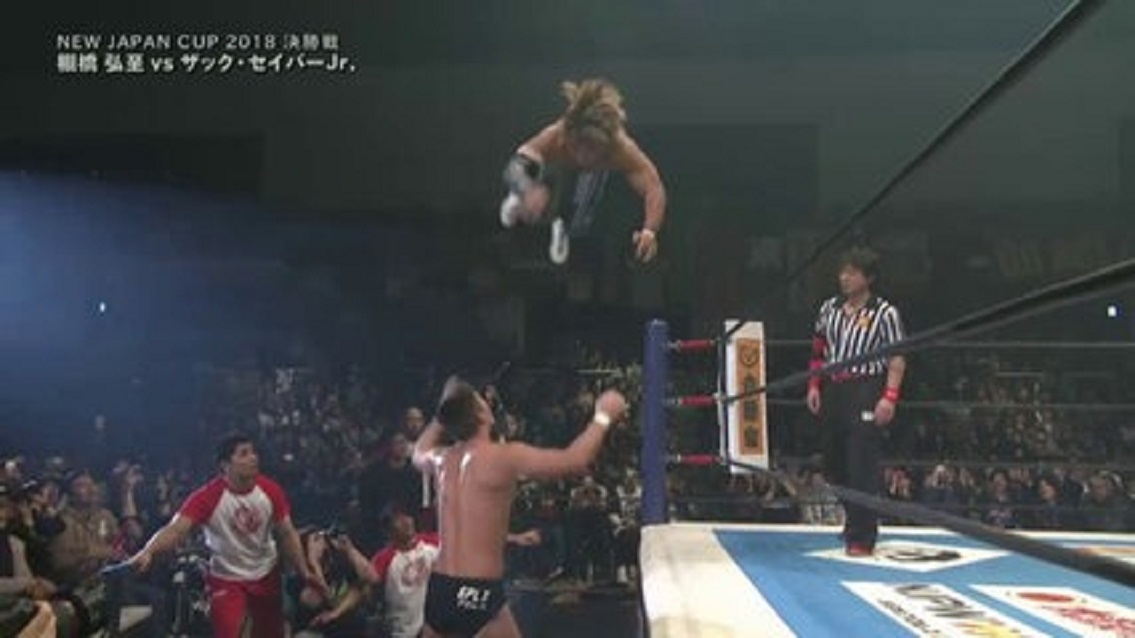 Here we go, the final show of the New Japan Cup and as promised, I will be covering the whole show this time instead of just the final match. Let's not waste any time and just dive right in.
Singles Match
Shota Umino vs. Tetsuhiro Yagi
Review:  We start our show with the traditional match involving two of our Young Lions. I'm fairly new to these guys also, so I get to see them fully with fresh eyes. I gotta say that while they have a lot more to work on, they were pretty impressive and I think they could go far if they keep this up. Think I was impressed more with Shota in this match and I'm curious to see their progression. Shota won the match with a traditional Boston Crab in a solid match for what they worked with.
Recommended:  If you're interested in their Young Lions and wanna see them grow, yes.
Singles Match
Taichi vs. Tomoyuki Oka
Review:  We got another match involving a Young Lion and is in the ring with Taichi, but Miho didn't come out with him and that makes me sad…very sad indeed. Anyway, the match itself was another basic one with a Young Lion being in the ring with a vet to help him out and Oka didn't do too bad, even got some offense in the match as well. Taichi did his job well with pretty much beating the crap out of him and picking up the win. I'm not the biggest Taichi fan, but I will admit that he has been growing on me since he joined the heavyweight division and gives him fresh new possibilities, maybe even be in this years G1 Climax which I wouldn't mind. Taichi won the match with a Superkick and lights out for Oka.
Recommended:  It was decent, but optional.
Six Man Tag Team Match
Bad Luck Fale, Tanga Loa & Yujiro Takahashi vs. Michael Elgin, Toa Henare & Togi Makabe
Review:  I don't know what it is about Henare, but I'm just not really invested into his gimmick despite him actually being good in the ring. It's one of those that I only see him only being a mid-carder or in the tag team division and nothing to be taken seriously. The match itself was just another basic six man tag team man and surprised no Tama Tonga in the match, but guess they're saving him for Strong Style Evolved. This one was the typical everyone getting a chance to do what they wanna do in the ring, nothing too big or terrible either, and Tanga Loa won with the Apeshit over Henare. After the match, Elgin and Makabe made it clear that they want a shot at the NEVER Six Man Tag Championships, but who would their third person be unless they wanna use Henare again.
Recommended:  I would skip it honestly.
Tag Team Match
Tomohiro Ishii & Toru Yano vs. Davey Boy Smith Jr. & Lance Archer
Review:  My god, Ishii is just to tiny compared to both Archer and Smith, but he's got a big bite despite being small. I do gotta admit that whatever it is that Lance Archer is doing with being the generic big Gaijin bully and getting very close to everyone's face, it's starting to grow on me a little. This match was much better than I expected it to be with Killer Elite Squad working on finding more of their groove back as a tag team. Yano being Yano with his usual tactics to try and get a quick win even though it bites him in the ass, due to Smith and Archer not falling for it. Ishii took quite a beating and was thrown a bit like a rag doll which you don't usually see like that, but as a tiny pitbull, he bites back hard against the both of them, but wasn't enough as Killer Elite Squad hits the Killer Bomb on Yano for the win and made it clear that they're looking to regain their IWGP Tag Team Championships.
Recommended:  Solid tag match between both teams, I would give it a watch.
Tag Team Match
Hirooki Goto & YOSHI-HASHI vs. David Finlay & Juice Robinson
Review:  This is probably just me, but I feel like David Finlay hasn't been all that impressive lately, like hasn't done anything memorable in a while or maybe just his physique looks a little lazy and it's a shame too because he was one of my favorites when he was a Young Lion and a bit further on. I think taking time away from New Japan can be a good thing for him since it looks like they don't have much use for him right now aside from tag matches, let him venture out around the world with an excursion to better himself. We got another solid tag match with Juice and YOSHI-HASHI stepping up their game a little and I like that very much since those two need to be utilized more, so I hope that happens. We got some nice back and forth action between both teams, Goto doing what he does at being Goto, but he surprisingly took the pin from Juice Robinson which makes him next in line for the NEVER Openweight Championship. This happened last year too where he pinned Goto in the tag match, but lost the title match when it happened, so will history repeat itself or will Juice finally win his first deserving championship?
Recommended:  Worth a watch, plus nice to see Juice do so well.
Eight Man Tag Team Match
BUSHI, Hiromu Takahashi, SANADA & Tetsuya Naito vs. El Desperado, Minoru Suzuki, Takashi Iizuka & Yoshinobu Kanemaru
Review:  I think it's about time that we see Suzuki-Gun and Los Ingobernables de Japon get involved into a rivalry with each other for a change, since it hasn't really happened due to Suzuki-Gun mostly focusing on CHAOS. Despite BUSHI and Kanemaru not really getting involved in this match, I thought it was a fun match and mostly just a fight between the two factions, which is good because I felt like the match needed that to give it some depth. Suzuki and Naito seems like they'll be fighting for the IWGP Intercontinental Championship, but the question is when would they fight and can Naito or Suzuki afford a loss like that if they do fight for the title since Suzuki just won the title not too long ago and if it'll hurt Naito's momentum or just be another obstacle for his rise back to the top? I'm glad the crowd is getting behind SANADA more and more since he's just amazing in the ring and he even made Iizuka tap out with the Skull End. Suzuki would still continue his assault on Naito even before the match ended and both Hiromu/BUSHI and Kanemaru/Desperado were going at it a little until SHO and YOH came out to brawl with both of them, and now it looks like we'll get another triple threat for the IWGP Junior Tag Team Championship at Sakura Genesis.
Recommended:  If you love both of these teams and wanna see the feud progress, then yes.
Tag Team Match
Chuckie T & Kazuchika Okada vs. Chase Owens & Kota Ibushi
Review:  I'm still confused about the pairing between Ibushi and Chase, maybe it's because Chase is siding with Omega and the fact that Ibushi needs a partner while Omega isn't there? Only thing I can come up with. Okada and Chuckie is a tag team that I would never expect to see happen and here we are witnessing it right here, but I don't know how I feel about it.
We're off to a good start with Okada and Ibushi going back and forth for a good while and I really hope that we get to see the both of them fight one on one this year, maybe at G1 or something, but it needs to happen. I forgot how good Chase Owens can be when he's not always the one eating the pin like Yujiro, I remember him before he joined Bullet Club and I still thought he was good, but nowadays you don't fully get to see it as much anymore. Chuckie is another one that while not my favorite, he can still go in the ring and be very entertaining, it's one of those where sometimes you enjoy him and sometimes you just wanna skip him. The match itself is probably my favorite out of the set of tag team matches we had throughout the night since all four of them did a great job in the match as everything just flowed nicely in there. Okada would pick up the win with the Cobra Clutch to make Chase Owens tap out which I think leaves a bit of a clue as to who actually wins the New Japan Cup.
Recommended:  Fun match nothing to really complain about with this one.
New Japan Cup 2018 Final Match
Hiroshi Tanahashi vs. Zack Sabre Jr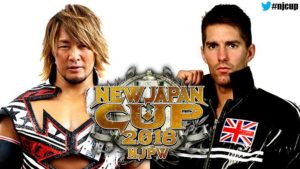 Review:  Before I start the actual review of this match, I just wanna say that both of these men have done very well in this whole tournament and giving us quality matches throughout the whole thing, and I will have no issue with either of these men winning the match. Before the match starts, we got TAKA hyping up Zack Sabre Jr with how he tapped out Naito, Ibushi, and SANADA during the whole tournament and how Tanahashi will be next as he should 'JUST TAP OUT'. I don't get why we don't see this side of Zack Sabre Jr more, aside from just showing just his incredible technical ability. The fact that he can actually sell and have a personality, I want more of this Zack outside of New Japan please.
I love matches like these where they have a nice and slow start, have a nice sequences very few between, and just telling us a great story without the need of anything to flashy and enough to not get people bored. This is probably my favorite bout between them out of their whole little trilogy since just the story of this one in particular just made it better from beginning to end. Zack would add Tanahashi to the list of people that he has tapped out, as he is the first British Wrestler to win the New Japan Cup.
I can't be mad at the decision of giving Zack the win here since he's been great throughout the whole tournament and even won me over a little bit here. Tanahashi, while I wanted him to win the whole thing just so he could fight Okada at least one more time in his career, there's also a story here with how much he's putting his body on the line and what his limit would be after his match with Suzuki when they fought at New Beginning, I just really hope he takes a long earned rest finally to heal up and possibly be healthy enough for G1 at least. With Zack being the winner, he has chosen to fight Kazuchika Okada at Sakura Genesis for the IWGP Heavyweight Championship and I'm starting to like the sound of it better since it gives Okada a fresh new opponent to add to his list of title defenses, plus curious to see how Okada would find a way to retain against him. Also let's be honest, seeing Gedo and TAKA hyping up their own guys is going to be a treat here.
Recommended:  If you've been following the entire cup, watch this incredible match.
Overall:  As a usual New Japan Show, the undercard was pretty weak and the last few matches made it better, specially with the main event. It was enough to help sell both Strong Style Evolved and Sakura Genesis as those are pretty much in the course of a week and those two you don't wanna miss.
Favorite Match:  Hiroshi Tanahashi vs. Zack Sabre Jr
Least Favorite Match: Bad Luck Fale, Tanga Loa & Yujiro Takahashi vs. Michael Elgin, Toa Henare & Togi Makabe
Score: 7/10
Mitchell's WWE SmackDown Live Results & Report! (12/11/18)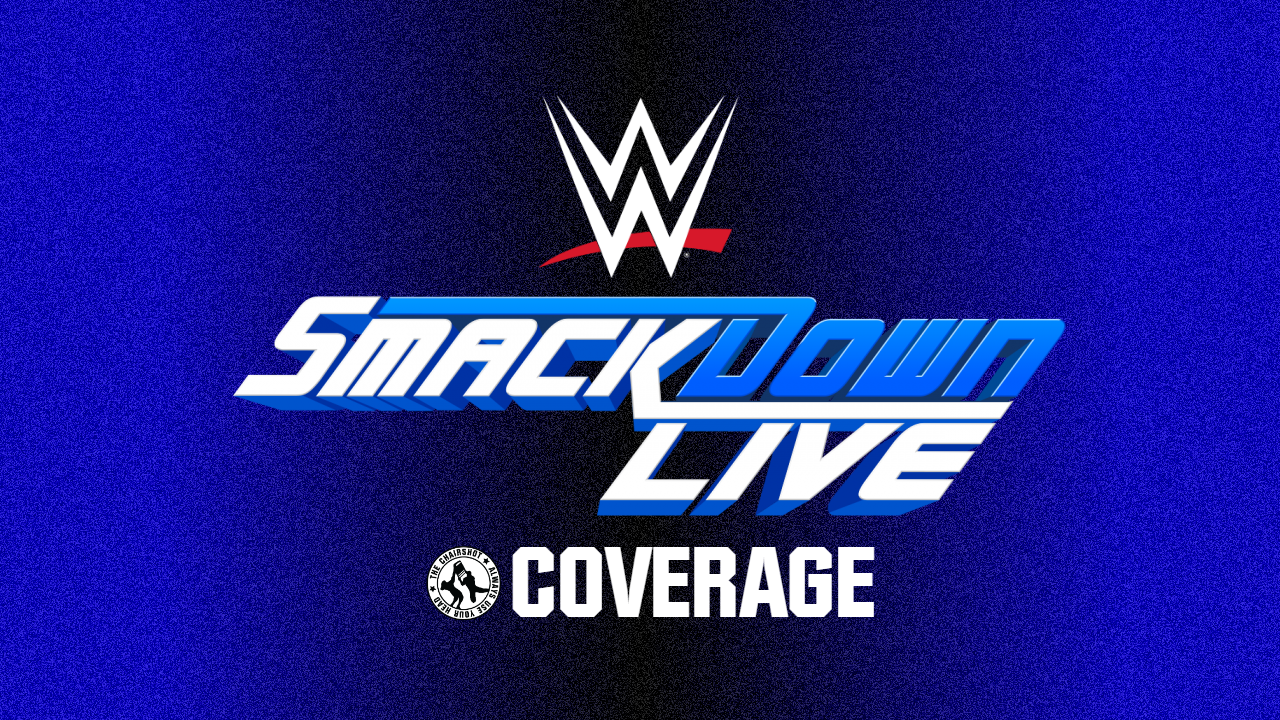 SmackDown brings us a Wrestlemania Rematch this close to TLC! The Queen ended the Empress of Tomorrow's undefeated streak, but will history repeat itself?
OFFICIAL RESULTS
Daniel Bryan VS Mustafa Ali; Bryan wins.
The Miz & Shane McMahon VS Chip & Chad; The Miz & Shane win.
Samoa Joe & Shinsuke Nakamura VS Jeff Hardy & Rusev w/ Lana; Hardy & Rusev win.
Naomi VS Mandy Rose; wins.
Charlotte Flair VS Asuka; wins.
PLAY BY PLAY
Daniel Bryan heads to the ring!
Or should we say, the new Daniel Bryan. Either way, the WWE Championship will be on the line against the Phenomenal AJ Styles. However, it's a minor miracle Styles can even compete after what this Daniel Bryan did to his leg at the end of last week. Fans boo and jeer this Bryan as he picks up a mic. Bryan recalls calling the WWE Universe a bunch of sheep. He wants to apologize for that. Bryan wants to apologize to sheep. Sheep don't deserve to be compared to such idiots! They're not the ones destroying the planet with endless consumption. It's not a "carbon hoof print." The fans aren't sheep. They're parasites! Fans disagree, and believe "Daniel Sucks!" He just calls them fickle.
As he was saying, fans are parasites because they take and take and give nothing in return, especially in Las Vegas. But Bryan isn't surprised, because fans latched on tot he Old Bryan and lived vicariously through him. That's what the Yes Movement really was. "Well guess what? The Old Daniel Bryan is dead! And the Yes Movement is dead!" But just like any parasite, the fans have moved on to a new "fickle field". And these idiots all sit on the couch in the House that AJ Styles Built. Fans cheer for Styles, but Bryan reminds us he is the WWE Champion! And at TLC, Bryan vows to crush Styles' dream of reclaiming the title, and then the announcement will be "Still WWE Champion, the NEW Daniel Bryan!"
Do fans not believe him? "No! No!" Well Bryan debates with friends all the time, "sometimes you don't know whether your'e stupid or you deliberately pull the wool over your eyes so you don't have to realize the facts." Stupidity is the deliberate cultivation of ignorance. Like in Vegas! But wait, here comes Bryan's opponent for tonight, the Beacon of Light, Mustafa Ali! Ali responds to Bryan with an introduction, but Bryan already knows who he is. The idiot fans might not but Bryan does. And he knows they're having a match later, but Ali can join him now. Bryan gives Ali an introduction, and it seems fans do know who he is. Ali is the Heart of 205 Live, and is an incredible performer. Bryan sees a lot of his former self in Ali.
So Bryan gives Ali advice: they don't need to have this match tonight. Bryan tells Ali that the fans won't care, "they're too self-absorbed" and xenophobic. These fickle fans do not deserve this great match. Fans boo so Bryan calls them all fickle. But Ali wants to know what happened to Bryan. Bryan inspired wrestlers like Ali to become a superstar. The entire 205 Live roster looks up to Bryan because Bryan stood toe to toe with any giant and proved he had heart. So what happened? Bryan talks about the Old Bryan, but that Old Bryan would want a fight. Ali wants a fight! Bryan paces while fans chant "Fight! Fight!" Bryan asks Ali what kind of car he drives. What does that have to do with this? But, it's an SUV.
Bryan doesn't like that. Ali is small, why does he need a car so big? Well, he has a wife and kids- Bryan slaps him! Bryan says Ali is ignorant, and slaps him again. So Ali fights back! Bryan whips but Ali reverses and headscissors Bryan tot he apron! Then dropkicks Bryan out, and leaps with a senton! Ali looks to shut this New Bryan up, next!
Daniel Bryan VS Mustafa Ali!
SmackDown returns as Bryan whips Ali and knocks him down with a kitchen sink knee. Bryan drags Ali up for a headbutt then toys with him. Fans boo as Bryan taunts Ali then bumps him off buckles. Bryan kicks away on Ali in the corner, then soaks up the heat. Bryan drags Ali up with an arm wrench, then whips him corner to corner. Ali goes up but Bryan catches him with a kick. Bryan kicks Ali while he's down, then drops knees. Bryan hooks Ali's face but lets up at 4. Ali gets to a corner but Bryan rocks him with a European Uppercut. Bryan grabs Ali for a toehold, then drops an elbow on the knee. Bryan hooks the legs and grabs at the arms. Ali resists so Bryan hooks the nose instead!
Bryan lets up at 4, then hooks the nose again. He lets go at 4, and then lets off the legs to stomp Ali on the back! Fans boo but Bryan soaks up the heat. Bryan stalks Ali and gives him the Yes Kicks. OR perhaps now, the "No Kicks" because fans say "No!" with each one. Bryan aims but Ali dodges to kick back! Ali SUPERKICKS Bryan in the back, covers, TWO! Bryan bails out but Ali builds speed to wreck him with a dropkick! Ali slingshots but Bryan dodges to send Ali into the post! Bryan grins while we go picture in picture.
Ali is down while Bryan catches his breath. Bryan climbs up top to make sure everyone can see him. Then he goes back for Ali on the outside, but leaves him for dead. Bryan soaks up the heat and counts along, but Ali gets in at 9! Bryan looks annoyed by the resilient Ali. He kicks Ali while he's down, then drags him up. Bryan snap suplexes Ali down, then heads up top. Ali gets up and stops Bryan! Ali climbs up to join Bryan, and hits a SUPER SPANISH FLY!! But Ali flounders away, he crawls back to a cover, TWO!! Ali was so close to pinning THE WWE Champion! He hurries to put Bryan in a drop zone and goes back up. But Bryan trips Ali off and Ali hits the floor!
Bryan gets Ali back into the ring fast, and wraps on the No Lock! Ali moves around, enduring the hold. Bryan wrenches back hard, but Ali doesn't give up. Ali drags himself and Bryan towards ropes as we return to single picture. Ali reaches, and gets the ropebreak! Bryan lets go, but is simply annoyed further. Bryan drags Ali up and puts him on the top rope backwards. He pulls Ali down into the Tree of Woe and gives more No Kicks. Bryan runs corner to corner, and hits a dropkick! Bryan drags Ali out of the Tree, then puts him back up. He climbs up behind Ali, but Ali slips out of the Super Back Suplex! Ali dodges Bryan and Bryan hits buckles! Ali CHOPS Bryan, and again, and again! Bryan kicks back and bump Ali off buckles.
Bryan whips but Ali reverses. Ali gets under Bryan to hit the tornado DDT! Cover, TWO! Ali again comes close and is shocked. Bryan ends up in a drop zone and Ali hurries up again. Ali leaps, 0-5-4 FLOPS! Bryan drags Ali over and slams his leg into the post! And again! And again! Ali crawls away but Bryan comes around from the corner to chop block the leg! Bryan drags Ali into the Heel Hook! Ali taps, Bryan wins!
Winner: The New Daniel Bryan, by submission
The WWE Champion's new mean streak helps him snuff out the Beacon of Light tonight in Vegas! However, The Phenomenal One is coming for payback, will he become the new champion?
But Bryan isn't done with Ali! He attacks Ali on the stage with those savage stomps! And he puts the Heel Hook on again! Ali taps but it doesn't matter. More referees appear and Bryan lets Ali go. Fans boo but Bryan revels in it as he holds up his title. This mean streak runs deep, will it be the key to keeping the New Bryan the current champion?
Awww Vegas~! It's time for a Rap Battle!
The New Day come out to host a special battle of bars between The Usos and The Bar!
SmackDown returns as Kofi Kingston, Xavier Woods and Big E stand ready as judges for this second ever SmackDown Rap Battle. Meanwhile, The Bar look like they stepped out from the 90's. Now they'll all be battling in the SmackDown Tag Team Championship Triple Threat. The Bar requested this battle but the New Day won't allow for any funny business. Sheamus starts off, "This has gone too far, Big Tony, hit them with the bar." Cesaro starts a beat for "Ice Ice Shamy." The Bar basically parody Vanilla Ice. Fans don't know whether to laugh or boo. The New Day rank that… a trash can out of 10.
As for the Usos, Jimmy and Jey take a moment to collect themselves. "It's the Usos VS the Bar in a rap off, I'm like it can't be. What the hell are they about to talk about, UCe?" "Sheamus' hair grease. Cesaro's mouth piece." The Usos got cheated, defeated, they removed it from their memories like Woken Hardy: DELETED. They beat the Ninja Turtles, and now it's on to Bebop and Rock Steady. "FELLA~!" Mr. Movie Star, they're not stealing a line but that was booty. Usos show love, like cupid. Sheamus looks dumb. No, like stupid! Is Sheamus purposefully staying white like chalk? Does he have Cesaro help him with the mohawk? Brogue Kicks VS Superkick, ain't no pump action, those come from the hip, hit you in the teeth. But how do you knock Cesaro's teeth out with no knuckles? I dunno. Let's introduce our friend, Mr. Turnbuckle.
Hello, Mr. Turnbuckle! How did it feel? Well when he pushed Cesaro's teeth down his throat, we learned who's the real man of steel. Cesaro the Swiss Superman, right? King of Swing, right? But that won't matter against their Uso kryptonite! The Bar sets the bar? No this is a true tag team, they're the stars. Ten years, still going hard, zero injuries, Uso Iron Man! Tony Stark!! The Usos are bulletproof, are the truth and still have fun. Back to back tag team of the year, six time champs coming soon. The Bar, New Day, Usos, Sunday, Welcome to the Uso Penitentiary! The Bar have heard enough, they start swinging! The Usos are ready, and they hit back! Cesaro and Sheamus get sent out, and then the Usos are ready to throw with The New Day.
But The Bar comes back to blow it all up! BROGUE for Jey, and then a beating for the hosts! Jey gets up, but gets A-Swiss-ted White Noise! The Bar hold up their titles, and as the Usos said themselves, "We ARE the Bar!" Will #RunBAR continue to run the SmackDown Tag Team Division after TLC's Triple Threat?
Asuka speaks.
"I thought nobody would be ready for Asuka. I was wrong, I was not ready, I made one mistake." The mistake was Asuka let up. But this Sunday, Asuka will kick, strike, climb and grab that title to win. As for tonight, Charlotte won't be ready this time! The Empress is fired up, will she settle the score from back at Wrestlemania?
The Miz is in the ring!
He holds the World Cup trophy, and tells Shane McMahon that while it's his week to have custody, Miz needs to speak his mind. Miz wants Shane to come out, and doesn't want to have to beg. Fans want to see him beg. Miz concedes, and kneels. He bends the knee, and asks Shane come out to talk. This is bigger than a trophy, so please come out. Shane O'Mac appears! He joins Miz in the ring, and says "What's up, Las Vegas?" And what is up with Miz? Is he okay? Why is Miz out here with the trophy? It's the only way Miz can get through to him! Shane won't respond to him. They can be so good together, if he'd just give Miz a chance.
Miz knows Shane is scared, and so is Miz. But Shane owes Miz one. They should tag together again. If they lose, fine, this can stop. But if they win, they can be the #BestTeamintheWorld! Shane thinks this is getting weird. No, the trophy is just a symbol. They can be so much more! Then enlighten him. Okay, fine. Miz will say this for the first time in his life. In fact, Miz will show him! Get a referee out here! A referee appears. They'll take on Chip & Chad, The Vegas Boys! Chip & Chad appear, and the match is set?
The Miz & Shane McMahon VS Chip & Chad!
Shane is very confused, and tries to reason with Miz while the bell rings. Chip and Chad attack Shane! Miz is shocked, but he coaches Shane up. Shane fires off fast hands! He knocks Chip(?) down then throws him out! Shane dares Chad(?) to fight, and he lights him up with jabs! Shane whips then hits a big back elbow. He hits Chip away and then gives Chad a float-over DDT! Fans want Miz to get in, but he's busy holding the world cup. Shane brings Chad into a triangle hold! Miz is already celebrating before Chad taps out. Shane & Miz win!
Winners: The Miz & Shane McMahon, Shane by submission
The Best Team in the World finally succeeds! But Miz is clearly more pumped then Shane is about it. Will Shane come around and join Miz on this tag team journey to the top? Or is Miz just seeing what he wants to see?
Paige is furious with the referee.
They can't just be making matches without the GM's consent! Especially with the commissioner. But The Miz said she gave permission. Paige sees what's going on now. But just as she tells the ref to hush, Chip & Chad come in, with invoices. The Miz said they were getting paid $5000 each for that match. Paige tears up the invoices, and tells everyone to leave. Will the GM have words for the overly ambitious A-Lister?
Randy Orton heads to the ring!
The Viper prepares for a Chairs Match with the King of Lucha Libre! These two will be able to do whatever they want with those infamous steel weapons. Orton brings one into the ring with him, and says "Nothing like a good ol' fashioned solid steel chair, am I right?" They're built for comfort, but can also make a statement. Orton rolls footage of how he's used these chairs to brutalize Rey Mysterio these last few weeks, namely wrapped around Mysterio's head before being thrown into a steel post. Orton likes that, but perhaps we can do better. He rolls more footage, as he did very much the same thing, but throwing Mysterio into steel steps this time.
"Now let me get this straight." Mysterio knows he has a Chairs Match, and is okay with that? Everyone's seen what Orton does to his opponent, yet Mysterio is okay with that? Mysterio must think he'll get his revenge. But Mysterio is a victim, and victims don't get revenge. The locker room will be worried about TLC, but Mysterio needs to be worried about RKO. But Mysterio SMACKS Orton from behind! Mysterio jabs the chair into Orton, then SMACKS him again! Then he tosses the chair at Orton, to dropkick it in his head! Orton is on the ropes, and Mysterio hits the 619! Orton bails out, but Mysterio wants more! Will the Viper be a victim after Sunday?
Backstage interview with Becky Lynch.
If Charlotte Flair and Asuka beat each other up badly enough, does that give her an advantage in the SmackDown Women's Championship TLC? Advantage? Becky's getting back in the ring, road testing both her banged up face and her banged up brain, in one of the most dangerous matches in all of WWE. And not just against one but two of the best. So no, there is no advantage. But Becky still loves it. Fighting against the odds is what Becky does. And doctors can get all twitchy, but she'll still scout her opponents tonight. And then on Sunday, she'll remind all of us how much chaos can happen when The Man comes around.
Samoa Joe & Shinsuke Nakamura VS Jeff Hardy & Rusev w/ Lana!
The Destroyer wants to remind the Enigma of his troubled past, while the King of Strong Style wants to make it clear the Super Athlete will never relive his glory days. Will Hardy and Rusev uniting be enough to show Joe and Nakamura that it's not about the past but the future?
Nakamura and Joe troll their opponents, but then the FABULOUS Truth appears? Dance Break~! The music hits and the flossing begins! "Proceed." Nakamura kicks Hardy and the match begins! Nakamura drives in knees, then stomps Hardy down. He tags in Joe and Joe drives down elbows. Hardy hits back and Joe bails out. Joe drags Hardy out to join him and then throws Hardy into barriers. The Destroyer looms over the Enigma as we go picture in picture.
Joe puts Hardy back in the ring and stands hardy up. He tags to Nakamura and Nakamura stomps away in the corner. Nakamura gives Hardy Bad Vibrations, then taunts Rusev. He says "C'MON!" and Rusev takes the bait, but the ref keeps him back. Nakamura goes back to Hardy for a snapmare and knee drop! Cover, TWO! Joe tags in but Hardy flounders for Rusev. Joe drags him back and stomps Hardy out, before driving elbow after elbow into Hardy's shoulder. He wrenches Hardy's neck and Hardy endures as fans rally. Hardy stands up and fights back, but runs into Joe's back elbow. Joe covers, TWO! Joe stands Hardy up for jabs as we return to single picture.
The referee counts and Joe backs off. Hardy fires off but Joe reverses the whip to hit the back elbow to Pele! Hardy goes down, Joe covers, but Rusev breaks it. Joe keeps on Hardy with another snapmare, and chops to the shoulder. He tags in Nakamura and Nakamura stomps on Hardy. Nakamura brings Hardy up in a facelock, then rams his knee in. He puts Hardy on the top rope and hits the Top Shelf Knee! Cover, TWO! Nakamura keeps his eyes on Rusev as he tags Joe back in. Joe kicks Hardy while he's down, then pulls on the arms for the half surfboard. Rusev and fans rally for Hardy, and Hardy gets up. Hardy kicks and punches Joe, but Joe denies the Twist. Joe runs into the corner but into an elbow. Whisper in the Wind hits! Both men are down but fans fire up!
Hardy and Joe crawl for their corners as fans chant "Rusev Day!" Hot tag to Nakamura, then to Rusev! The Bulgarian Brute rallies on the Rockstar, and throws haymakers! Rusev whips and clobbers him at the ropes. Rusev scoops Nakamura to ram in his knee, then throws him with the Fall Away Slam! Nakamura gets to a corner but Rusev runs in for the back shoulder, and then the spinning heel kick! Fans fire up with Rusev as he stomps the mat. Nakamura slowly stands, and he elbows Rusev away. Rusev still lifts but Nakamura slips out. Nakamura swings but misses, Rusev's roundhouse connects! Cover, but Joe breaks it. Hardy gives Joe the Twist of Fate!
Hardy follows after, and leaps off the apron! He wipes Joe out, but Nakamura runs at Rusev. Drop toehold, into the Accolade. Nakamura escapes to use his strike fest, then aims from a corner. But he runs into a MACHKA KICK instead! Cover, Rusev & hardy win!
Winners: Jeff Hardy & Rusev, Rusev pinning
The Bulgarian Brute pins the United States Champion! Will Rusev use this to launch back into the title scene? Will Hardy be able to render Joe's mind games OBSOLETE?
Shane McMahon confronts The Miz backstage.
What is going on with him and the trophy? Paying competitors to attack Shane? Tricking an official into calling a match no one sanctioned? Miz is crossing a line. Miz admits it! But he won't apologize. Shane's instincts kicked in and won, just like he did at the World Cup! That kill-or-be-killed McMahon instinct! Miz has main evented Wrestlemania, has a film franchise and a reality TV series, but he's never been considered Best in the World. Not until Shane came along. Miz offers a handshake, but Shane denies it. Miz is left hanging, will he give up this pursuit? Or will he only be all the more motivated?
Joe's Lucha Libre Weekly: News & Analysis (12/9/10)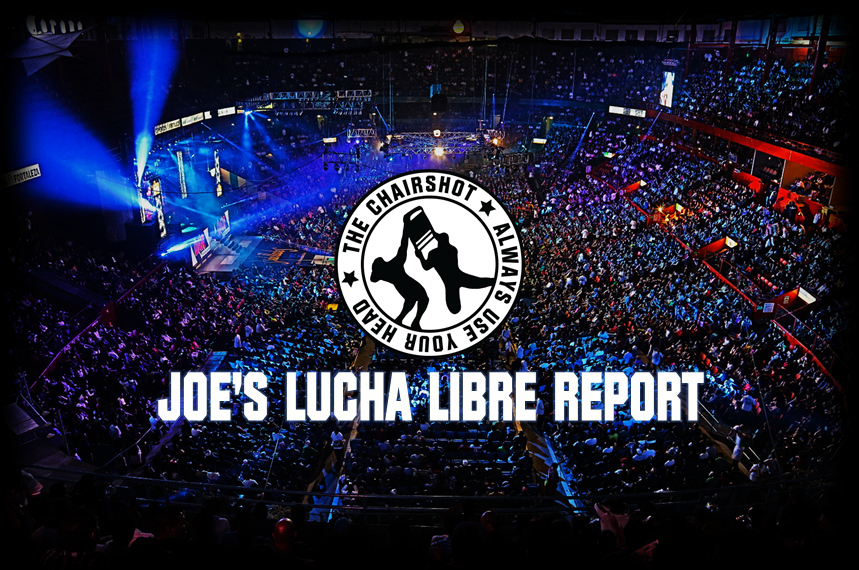 What happened in CMLL, AAA, and the world of Lucha Libre this week? Joe Dinan has you covered!
CMLL
Last Friday Arena Mexico
So this was the Legends of Mexico show or Leyenda de Mexicana. The main event was a legends match which… wasn't exactly good. It's fun to see legends in the ring, and that's why the fans were there but judging from a match point of view they couldn't really move well. The match included Rayo de Jalisco, Atlantis, and Blue Panther vs Mascara Ano 2000, Canek, and Villano IV. In fairness Blue Panther can still move really well for his age. Rayo, Blue Panther, and Atlantis won the match. There was a 6 man tag titles match between Los Guerrero's facing Sanson, Cuatrero, and Forastero. Los Guerrero's retained their titles. Mano Negra, Solar, and Felino faced off against Fuerza Guerrera, Jerry Estrada who hasn't been in Arena Mexico for 25 years, and Negro Navarro. That match was okay.
Arena Puebla Monday Show
The main event saw Rush and Terrible facing Volador and Diamante Azul. Volador and Azul won the match and at the end Terrible wanted to face Volador in a match. That'll happen in the future I assume. Co Main event saw Atlantis, Soberano, and Valiente facing Felino, Bucanero, and Cavernario. It was a fun match with the latter winning.
Arena Mexico Tuesday Show
The main event of this show saw Sanson, Cuatrero, and Forastero facing Atlantis, Angel de Oro, and Niebla Roja. This was a fun match which saw the latter winning. I feel like they're setting up an Atlantis match with Sanson out of this. Titan, Triton, and Esfinge faced off against Mephisto, Luciferno, and Ephesto. It was a really fun match with Mephisto, Luciferno, and Ephesto winning. Misterioso defeated Black Panther in a lightning match as well.
Arena Mexico Friday
The card this Friday sees the main event being Volador Jr facing Ultimo Guerrero in a singles match. It doesn't appear that the heavyweight championship is on the line. Atlantis, Valiente, and Azul face Rush, Terrible, and Cavernario in the co main event. This really isn't that big or important of a show based off the match card. I don't expect the attendance to be over 10,000 this week.
AAA
AAA was live on Twitch on December 2nd. Every title was on the line but the story during the show was Brian Cage sent in a video message with Melissa Santos explaining in Spanish that he had a ton of injuries and couldn't make it to the show. I think that was just to save face since Fenix also couldn't wrestle because Cage just worked a match on Wednesday. Fenix comes out to cut a promo and explain things. The fans boo him because AAA stupidly kept promoting the match knowing for 9 days that Fenix wasn't going to wrestle. He even mentioned it on their Lucha Capital show on Facebook the previous Wednesday. The false advertisement and use of card subject to change to trick the fans is bullshit. Subject to change means the card changes if an injury or last minute thing happens. It's not a free pass to advertise matches you know you're never going to do. Anyway on to the card.
Lady Shani won the title in the first match. Keyra was supposed to be in the match to make it a 5 way but she was at a WWE try out in Chile. So it was a four way and Scarlett Bordeaux left the match mid way through. So Shani won the match after Faby had a spat with the ref. The next match built on the angle of Mascara and Maximo. Mascara and his team win the match further continuing the feud. There's talks of Maximo and Mascara being in a hair vs hair match.
Laredo Kid, Hijo Del Vikingo, and Angelikal who is now called Myzteziz Jr, as AAA La Parka pronounced him earlier in the show (Have fun typing Myzteziz.), faced Porde de Norte for the 6 man tag titles. The story going in here was the former team beat Porde de Norte 3 straight times so conventional thinking is they won't win this match, but they actually did, crowning new champs. There was an impromptu match afterwards where Vikingo was taken out by the OGTs and La Parka replaced him. They still beat the OGTs, later we learned this match was because there was no Fenix vs Cage match.
Pagano and Joe Lider faced Ciclope and Miedo Extremo and Texano and Rey Escorpion for the tag titles in a hardcore match. It wasn't as hardcore as the previous matches but it was still pretty hardcore. Texano and Rey retain their titles. Fantasma faced Drago to defend his Latin American championship. The story of the match was Fantasma was dominating and Drago just kept kicking out and Drago basically rolled him up for the win. As said before Cage and Fenix didn't wrestle.
The main event was between Blue Demon Jr and Killer Kross facing Dr. Wagner Jr and Psycho Clown. Scarlett came out with Kross to distract. Vampiro came out to stop her but Kross kills him. Kross and Blue Demon ended up winning and Scarlett was hitting Wagner after the match. You know she's going to get hers soon. Better not show anyone in the United States. They'll complain to Roshfrans.
AAA on Twitch 12/8
There's a show on the 8th which isn't much of a star driven show. The main event features Dr. Wagner Jr, Psycho Clown, and Pagano facing Blue Demon Jr, Killer Kross, and Rey Escorpion. I'm sure Scarlett Bordeaux will be by ring side for that. The Co-Main event sees the OGTs facing Porde de Norte. That's Averno, Chessman, and Super Fly vs Mocho Cota Jr, Carta Brava Jr, and Tito Santana. Aerostar will face Monster Clown in a special singles match. Laredo Kid, Hijo Del Vikingo and a luchador surprise who might just be Myzteziz Jr will face Taurus, Australian Suicide, and Jack Evans.