CheapShots: New Wavelengths of The Brain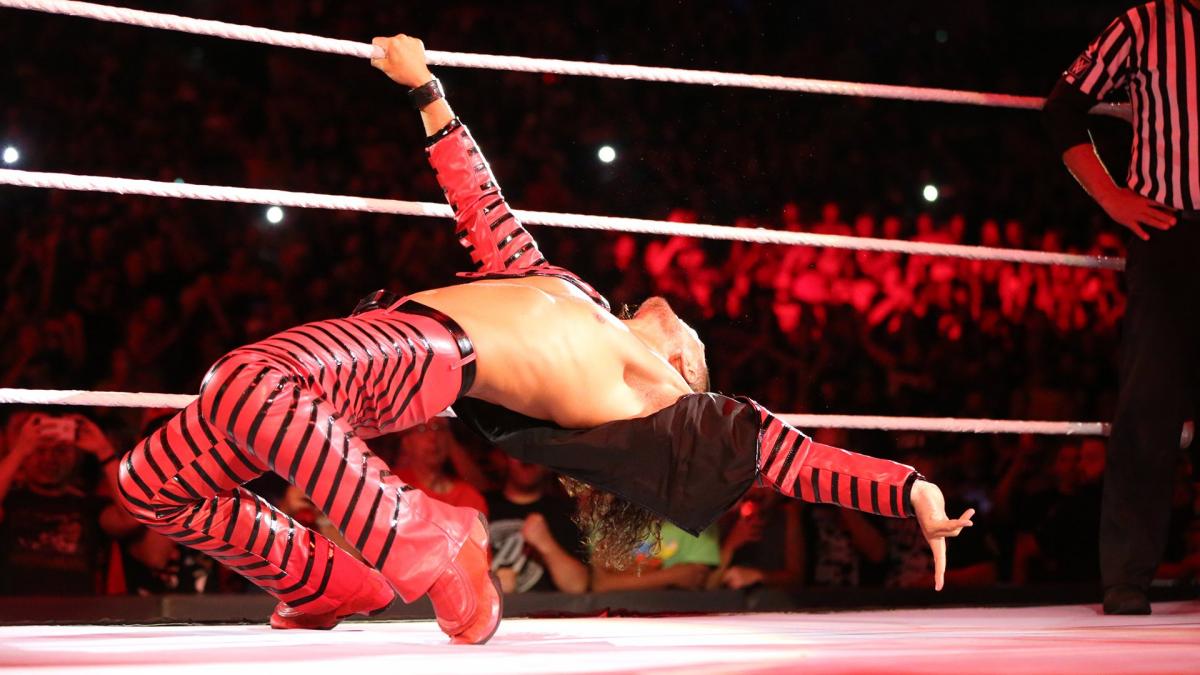 Cheap Shots are unfiltered, uncensored opinions, and those opinions reflect only the author!

Two special spirits guide the wings of my plane as I look at Indianapolis on approach with The Brickyard below me. I can't help but feel a vibe about the place. Basketball and auto racing are lifeblood here. Sports fans know that. But I wonder how many Hoosiers; including one of us who whack you over the head regularly, understand the weight of their city's connection to the modern art form and WWE? Let's find out if the stories being told underneath our landing gear added to the legacy of professional wrestling in The Bruiser's second city; and, The Brain's first territory (WWA).
There were old-school flashbacks all over last night's SmackDown Live, including a few that would make Bobby Heenan proud. We start with a rare mechanism indeed. An authentic dueling baby face promo. AJ Styles comes out and says it's fine to call him anything outside the ring, but inside he is Phenomenal. No argument here. The truth keeps planting roots as he says the odds of him being in WWE, being WWE Champion, and retaining Gold all looked impossible at times. But, he is here holding the title and ready to give us the match we all want to see at WrestleMania.
Lights out, violin hits. Now we're Walkin' to New Orleans! Shinsuke Nakamura swags his way to the ring as only he can. "I respect you…Dreams come true at WrestleMania. My dream? Knee to face, I'm WWE Champion!" I am a total nerd who does a running commentary when I watch, stop laughing! I do not geek out for promos. Last time I had goosebumps like this? Lady Banks and The Female Muta the night after The Rumble. On both occasions, I was screaming at the top of my lungs: "LET'S GO!" I must ask smart marks of the Japanese art form to shut up because countless Americans have never seen this match, and don't want to ruin its epic nature by doing a Google search.
Aiden English and Rusev; who WWE is wasting, (Where the HELL is Lana?), come out to kill the buzz. The bell rings with English on the outside and Nakamura watching from the announce table. Two years ago, this is a WrestleMania match. Now it's a thrown away match on SmackDown. It was still fun, with a split crowd. The Bulgarian was focused and methodical. He kicked AJ in the skull. His boots were probably gimmicked, sounded like a shot and would've scrambled an average man. Styles is not average. Rusev tried for his finisher. The Champion slipped behind him, stuck-and-moved a while. After displaying hidden power, Styles put The Calf Crusher on and another referee forgot the rules again. Why are there ring ropes? English causes a DQ when he jumps in the ring to break up the hold. Both guys attack AJ after the bell. It took longer than expected, but Nakamura jumped in for the save. Backstage, The Artist flashed back to Mania VI, when he told AJ that he would save him until Mania, so he could beat a healthy champion for The Gold.
The Brain would have been more than happy to make The Bludgeon Brothers the top tag team of The Heenan Family. My thoughts on Rowan & Harper? They are a new-school heel version of The Road Warriors capable of destroying any team on the entire roster. They proved it at Fast Lane, rendering the majority of The Usos and The New Day incapacitated last night. The monsters asked whoever was left between the two teams to step up and fight on SmackDown Live. This forced a VERY cool flashback to World Class if Terry Gordy had to team with Kevin Von Erich. After the initial emotion. The match was brutal and quick with The Bludgeon Brothers going over. I know the hypothetical match in Texas would have gone longer.
Lunchtime recess, as The Rising Sun Mystic made her SmackDown Live Debut. At Fast Lane, Asuka cemented her challenge to Second Nature with a simple point at the WrestleMania sign. Charlotte says she's ready. Even while watching The Rumble; The Queen was hoping Asuka would win and select her to face off at Mania. The Japanese Ace responds, saying she wants the challenge.  She doesn't bow to anybody, and: "No one is ready for Asuka!" Vince, we can see your hamster running. If ANYBODY F**** this up, millions of us may have to come find you. Don't make us do that. Did I mention anybody? Two former cheerleaders wrestled. Only one of them knows what she is doing. However, Carmella beat Naomi for her first singles-match win in what feels like six months. I hate that damn briefcase! A manager like Heenan would prop her up more efficiently. Backstage, Ms. Stolenmoney was cutting a promo while I was screaming at my TV in a vain attempt to show I can indeed do the half of her job that matters better than she can!
Randy Orton comes out to cut an in-ring promo. The Viper is glad to finally be A United States & Grand Slam Champion and says no one is taking The Gold away. The latest Saint Richard Knock Off comes out gloriously to congratulate him. Bobby Roode shrewdly creates his WrestleMania moment by stating that he will invoke his rematch clause in New Orleans. The Indian Brooklyn Brawler walks down the ramp to do the inverse of last week; take on Roode, with Orton sitting at the commentary table. It's a solid match. Mahal wins, which will inevitably set up a pointless Triple-Threat Match at Mania. The Canadian Sikh takes an RKO after the match though.
Earlier in the night, Kevin Owens and Sami Zayn did opposing promos whining about the outcome of The Six-Pack Challenge. Owens went after Shane McMahon. Zayn pretended to switch baby face and blamed his association with Owens for his fate. With this expectation, Shane closes the show with two huge announcements. First, he says Daniel Bryan will be back next week to take over as both GM and Commissioner because Shane is taking a leave of absence. He says his last current act is to make a match between the two Canadians at WrestleMania. In a very Bobby "The Brain" move, they go to the ring, and prove the dissention between them was fake! They assault Shane and drag him backstage, where Owens powerbombs him on what looks like a metal piece of staging. Now what? Rock solid show. Bobby Heenan was smiling down on his original territory last night. As I head south, I eagerly invite my passengers to join me in my adopted home territory next week. God Bless Texas!