Official Chairshot Picks: WWE Fastlane 2018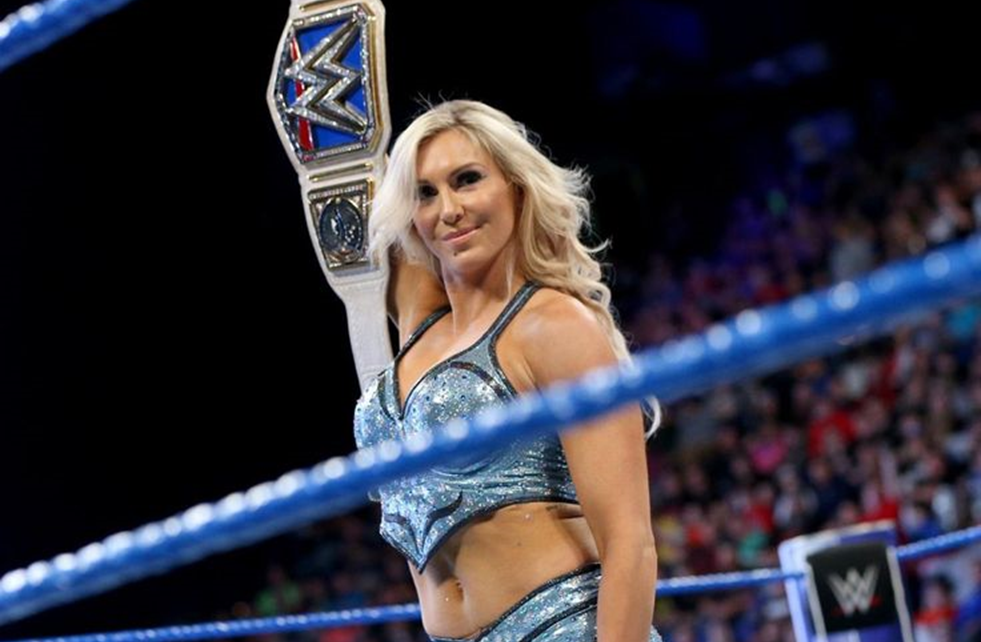 Well two shows down, and some undetermined numbers of show to go (we'll eventually pick non-WWE). Now after Elimination Chamber, my pick record looks slightly more respectable, but the fantasy booking is messing with my head. Maybe one day I'll remember the motto of The Chairshot and use my damn head. Not sure if Fastlane will be the start of a major comeback or a continuation my botchtastic picking.
Current Standings:
DPP: 11-0
Harry: 10-1
Platt: 10-1
Tony: 9-2
Big Dave: 9-2
Marilee: 9-2
Mathew: 9-2
Weigell: 9-2
Greg 8-3
Ninja Steve: 8-3
Cook: 8-3
Steve: 8-3
PC: 8-3
Patrick 7-4
Andrew: 6-5
Well Fastlane is the final single branded PPV for the foreseeable future, and, I couldn't be less excited. The final speed bump in the road to Wrestlemania. Let's just get through this.
Carmella & Natalya vs Becky Lynch & Naomi
To be completely honest, I didn't even remember this getting announced. I had to be reminded, and that didn't make me care any more or less. This is just a way to get more people on the card, and maybe add to speculation of Carmella cashing in at Fastlane. All in all, this is an inconsequential match, that I would expect many snacks purchased and heated up at this point.
Voting Breakdown:
Patrick – Carmella & Natalya
Andrew – Becky & Naomi
Weigell – Becky & Naomi
Greg – Becky & Naomi
PC – Carmella & Natalya
Mathew – Becky & Naomi
Steve – Becky & Naomi
Big Dave – Becky & Naomi
Ninja Steve – Becky & Naomi
Marilee – Becky & Naomi
DPP – Becky & Naomi
Platt – Becky & Naomi
Cook – Becky & Naomi
Tony – Becky & Naomi
Harry – Becky & Naomi
Carmella & Natalya – 2
Becky & Naomi – 13
Chairshot Official Pick: Becky & Naomi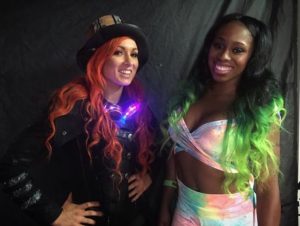 United States Championship Match: Bobby Roode (c) vs Randy Orton
Speculation abound, this is one of the closer matches in our voting, and in most people's assessments. Orton being off TV for a short while and coming back by RKOing everyone in the United States matches, was a wonderful way to utilize him. This match can either be used to help legitimize Bobby Roode's title reign, or to give Randy Orton the title that's eluded him, his entire career. Should be a good match, with or without Jinder Mahal interference.
Voting Breakdown:
Patrick – Bobby Roode
Andrew – Randy Orton
Mathew – Bobby Roode
PC – Bobby Roode
Marilee – Bobby Roode
Weigell – Bobby Roode
Greg – Randy Orton
Steve – Bobby Roode
Big Dave – Bobby Roode
Ninja Steve – Randy Orton
DPP – Randy Orton
Platt – Bobby Roode
Cook – Randy Orton
Tony – Randy Orton
Harry – Randy Orton
Randy Orton – 7
Bobby Roode – 8
Official Chairshot Pick: Bobby Roode (our closest vote to date)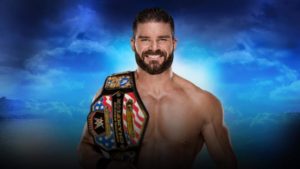 Shinsuke Nakamura vs Rusev
In what feels like a filler match to keep Nakamura on PPVs, we get two fan favorites going at it. Regardless of why they are wrestling, this match set up gave us some golden lines. "I will break you, like you broke my Aiden", " You broke my friend", "Nakamuraaaaa Daaaay" – all amusing things to give fans a small glimpse at the personalities and help you connect, to an otherwise pointless match.
Voting Breakdown:
Patrick – Shinsuke Nakamura
Andrew – Shinsuke Nakamura
Mathew – Shinsuke Nakamura
PC – Shinsuke Nakamura
Marilee – Shinsuke Nakamura
Weigell – Shinsuke Nakamura
Greg – Shinsuke Nakamura
Steve – Shinsuke Nakamura
Big Dave – Shinsuke Nakamura
Ninja Steve – Shinsuke Nakamura
DPP – Shinsuke Nakamura
Platt – Shinsuke Nakamura
Cook – Shinsuke Nakamura
Tony – Shinsuke Nakamura
Harry – Shinsuke Nakamura
Official Chairshot Pick: Shinsuke Nakamura (Unanimous)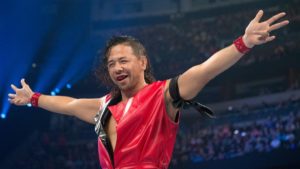 Smackdown Tag Team Championship Match: The Usos (c) vs The New Day
Another match that has set a precedent for greatness. We all remember their series of matches last year, and sadly this seems to be more of an affirmation that Smackdown's Tag Division is worthless, aside from seeing it purely as a retread. Whoever wins, will have the support of the crowd. But the Usos have a little more riding on this, since they've never been on the main card of Wrestlemania, in 6 years of eligibility.
Voting Breakdown:
Patrick – The Usos
Andrew – The New Day
Mathew – The Usos
PC – The New Day
Marilee – The Usos
Weigell – The New Day
Greg – The Usos
Steve – The Usos
Big Dave – The Usos
Ninja Steve – The Usos
DPP – The Usos
Platt – The Usos
Cook – The Usos
Tony – The Usos
Harry – The Usos
The Usos – 12
The New Day – 3
Official Chairshot Pick: The Usos
Smackdown Women's Championship Match: Charlotte Flair (c) vs Ruby Riott
So this is interesting in the set up. The Riott Squad tried to make a name for themselves by picking a fight with the champion, but it's a hard pill to swallow. The Riott Squad have only gotten the upper hand while having the numbers advantage and Ruby isn't established enough for us to think this match matters. Could they swerve us all and help make Ruby by beating Charlotte? Sure, it's wrestling, anything is possible. But ts still no likely.
Voting Breakdown:
Patrick – Charlotte
Andrew – Charlotte
Mathew – Charlotte
PC – Charlotte
Marilee – Charlotte
Weigell – Charlotte
Greg – Charlotte
Steve – Charlotte
Big Dave – Charlotte
Ninja Steve – Charlotte
DPP – Charlotte
Platt – Charlotte
Cook – Charlotte
Tony – Charlotte
Harry – Charlotte
Official Chairshot Pick: Charlotte (Unanimous)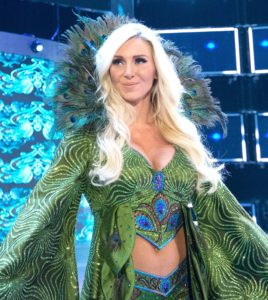 WWE Championship 6 Pack Challenge Match: John Cena vs Baron Corbin vs Kevin Owens vs Sami Zayn vs Dolph Ziggler vs AJ Styles (c)
Well, if this isn't complex for no reason. AJ seems to be on the short end of every stick, with people trying to test him and passing it off as coincidental. Also, the other major storyline in this, aside from the championship, is John Cena trying to find every way possible to wriggle his way onto WrestleMania. So it should be interesting to see exactly what happens here.
Voting Breakdown:
Patrick – AJ Styles
Andrew – AJ Styles
Mathew – AJ Styles
PC – AJ Styles
Marilee – AJ Styles
Weigell – AJ Styles
Greg – AJ Styles
Steve – AJ Styles
Big Dave – AJ Styles
Ninja Steve – AJ Styles
DPP – AJ Styles
Platt – AJ Styles
Cook – AJ Styles
Tony – AJ Styles
Harry – AJ Styles
Official Chairshot Pick: AJ Styles (Unanimous)