Official Chairshot Picks: WWE Fastlane 2018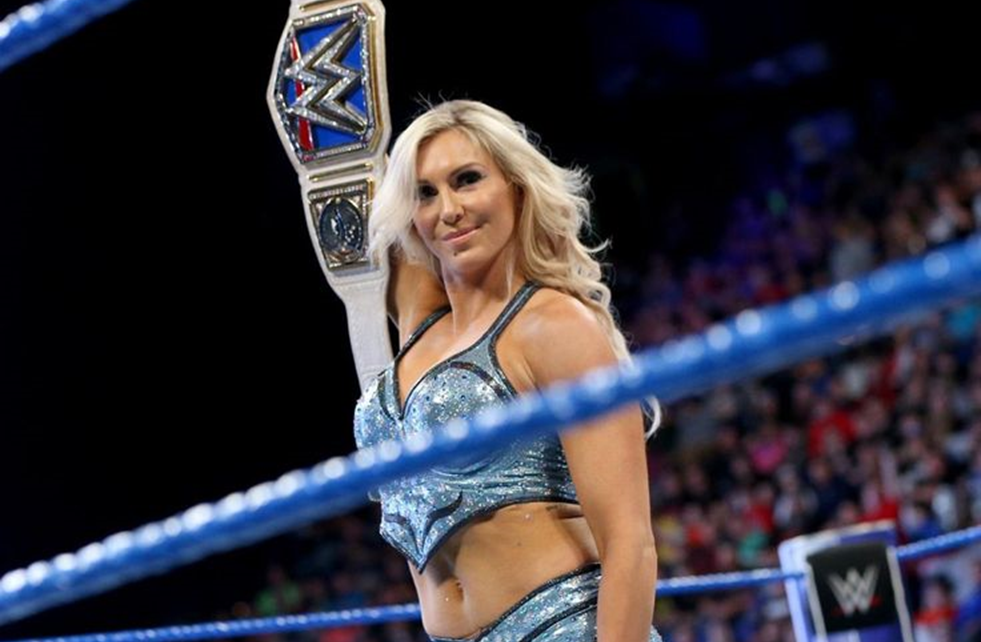 Well two shows down, and some undetermined numbers of show to go (we'll eventually pick non-WWE). Now after Elimination Chamber, my pick record looks slightly more respectable, but the fantasy booking is messing with my head. Maybe one day I'll remember the motto of The Chairshot and use my damn head. Not sure if Fastlane will be the start of a major comeback or a continuation my botchtastic picking.
Current Standings:
DPP: 11-0
Harry: 10-1
Platt: 10-1
Tony: 9-2
Big Dave: 9-2
Marilee: 9-2
Mathew: 9-2
Weigell: 9-2
Greg 8-3
Ninja Steve: 8-3
Cook: 8-3
Steve: 8-3
PC: 8-3
Patrick 7-4
Andrew: 6-5
Well Fastlane is the final single branded PPV for the foreseeable future, and, I couldn't be less excited. The final speed bump in the road to Wrestlemania. Let's just get through this.
Carmella & Natalya vs Becky Lynch & Naomi
To be completely honest, I didn't even remember this getting announced. I had to be reminded, and that didn't make me care any more or less. This is just a way to get more people on the card, and maybe add to speculation of Carmella cashing in at Fastlane. All in all, this is an inconsequential match, that I would expect many snacks purchased and heated up at this point.
Voting Breakdown:
Patrick – Carmella & Natalya
Andrew – Becky & Naomi
Weigell – Becky & Naomi
Greg – Becky & Naomi
PC – Carmella & Natalya
Mathew – Becky & Naomi
Steve – Becky & Naomi
Big Dave – Becky & Naomi
Ninja Steve – Becky & Naomi
Marilee – Becky & Naomi
DPP – Becky & Naomi
Platt – Becky & Naomi
Cook – Becky & Naomi
Tony – Becky & Naomi
Harry – Becky & Naomi
Carmella & Natalya – 2
Becky & Naomi – 13
Chairshot Official Pick: Becky & Naomi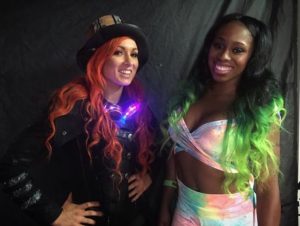 United States Championship Match: Bobby Roode (c) vs Randy Orton
Speculation abound, this is one of the closer matches in our voting, and in most people's assessments. Orton being off TV for a short while and coming back by RKOing everyone in the United States matches, was a wonderful way to utilize him. This match can either be used to help legitimize Bobby Roode's title reign, or to give Randy Orton the title that's eluded him, his entire career. Should be a good match, with or without Jinder Mahal interference.
Voting Breakdown:
Patrick – Bobby Roode
Andrew – Randy Orton
Mathew – Bobby Roode
PC – Bobby Roode
Marilee – Bobby Roode
Weigell – Bobby Roode
Greg – Randy Orton
Steve – Bobby Roode
Big Dave – Bobby Roode
Ninja Steve – Randy Orton
DPP – Randy Orton
Platt – Bobby Roode
Cook – Randy Orton
Tony – Randy Orton
Harry – Randy Orton
Randy Orton – 7
Bobby Roode – 8
Official Chairshot Pick: Bobby Roode (our closest vote to date)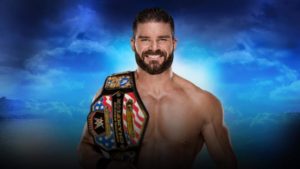 Shinsuke Nakamura vs Rusev
In what feels like a filler match to keep Nakamura on PPVs, we get two fan favorites going at it. Regardless of why they are wrestling, this match set up gave us some golden lines. "I will break you, like you broke my Aiden", " You broke my friend", "Nakamuraaaaa Daaaay" – all amusing things to give fans a small glimpse at the personalities and help you connect, to an otherwise pointless match.
Voting Breakdown:
Patrick – Shinsuke Nakamura
Andrew – Shinsuke Nakamura
Mathew – Shinsuke Nakamura
PC – Shinsuke Nakamura
Marilee – Shinsuke Nakamura
Weigell – Shinsuke Nakamura
Greg – Shinsuke Nakamura
Steve – Shinsuke Nakamura
Big Dave – Shinsuke Nakamura
Ninja Steve – Shinsuke Nakamura
DPP – Shinsuke Nakamura
Platt – Shinsuke Nakamura
Cook – Shinsuke Nakamura
Tony – Shinsuke Nakamura
Harry – Shinsuke Nakamura
Official Chairshot Pick: Shinsuke Nakamura (Unanimous)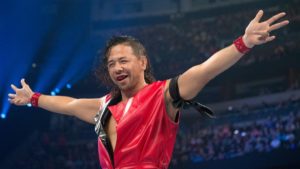 Smackdown Tag Team Championship Match: The Usos (c) vs The New Day
Another match that has set a precedent for greatness. We all remember their series of matches last year, and sadly this seems to be more of an affirmation that Smackdown's Tag Division is worthless, aside from seeing it purely as a retread. Whoever wins, will have the support of the crowd. But the Usos have a little more riding on this, since they've never been on the main card of Wrestlemania, in 6 years of eligibility.
Voting Breakdown:
Patrick – The Usos
Andrew – The New Day
Mathew – The Usos
PC – The New Day
Marilee – The Usos
Weigell – The New Day
Greg – The Usos
Steve – The Usos
Big Dave – The Usos
Ninja Steve – The Usos
DPP – The Usos
Platt – The Usos
Cook – The Usos
Tony – The Usos
Harry – The Usos
The Usos – 12
The New Day – 3
Official Chairshot Pick: The Usos
Smackdown Women's Championship Match: Charlotte Flair (c) vs Ruby Riott
So this is interesting in the set up. The Riott Squad tried to make a name for themselves by picking a fight with the champion, but it's a hard pill to swallow. The Riott Squad have only gotten the upper hand while having the numbers advantage and Ruby isn't established enough for us to think this match matters. Could they swerve us all and help make Ruby by beating Charlotte? Sure, it's wrestling, anything is possible. But ts still no likely.
Voting Breakdown:
Patrick – Charlotte
Andrew – Charlotte
Mathew – Charlotte
PC – Charlotte
Marilee – Charlotte
Weigell – Charlotte
Greg – Charlotte
Steve – Charlotte
Big Dave – Charlotte
Ninja Steve – Charlotte
DPP – Charlotte
Platt – Charlotte
Cook – Charlotte
Tony – Charlotte
Harry – Charlotte
Official Chairshot Pick: Charlotte (Unanimous)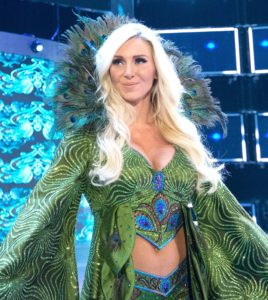 WWE Championship 6 Pack Challenge Match: John Cena vs Baron Corbin vs Kevin Owens vs Sami Zayn vs Dolph Ziggler vs AJ Styles (c)
Well, if this isn't complex for no reason. AJ seems to be on the short end of every stick, with people trying to test him and passing it off as coincidental. Also, the other major storyline in this, aside from the championship, is John Cena trying to find every way possible to wriggle his way onto WrestleMania. So it should be interesting to see exactly what happens here.
Voting Breakdown:
Patrick – AJ Styles
Andrew – AJ Styles
Mathew – AJ Styles
PC – AJ Styles
Marilee – AJ Styles
Weigell – AJ Styles
Greg – AJ Styles
Steve – AJ Styles
Big Dave – AJ Styles
Ninja Steve – AJ Styles
DPP – AJ Styles
Platt – AJ Styles
Cook – AJ Styles
Tony – AJ Styles
Harry – AJ Styles
Official Chairshot Pick: AJ Styles (Unanimous)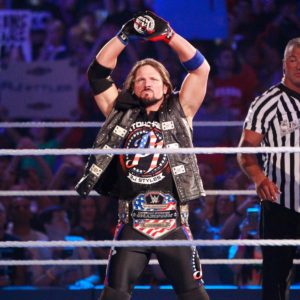 ---
Always Use Your Head and visit the official Pro Wrestling Tees store for The Chairshot All t-shirt proceeds help support the advancement of your favorite hard-hitting wrestling website, The Chairshot!

---
Braun Strowman vs. Kevin Owens: What's Next After Extreme Rules?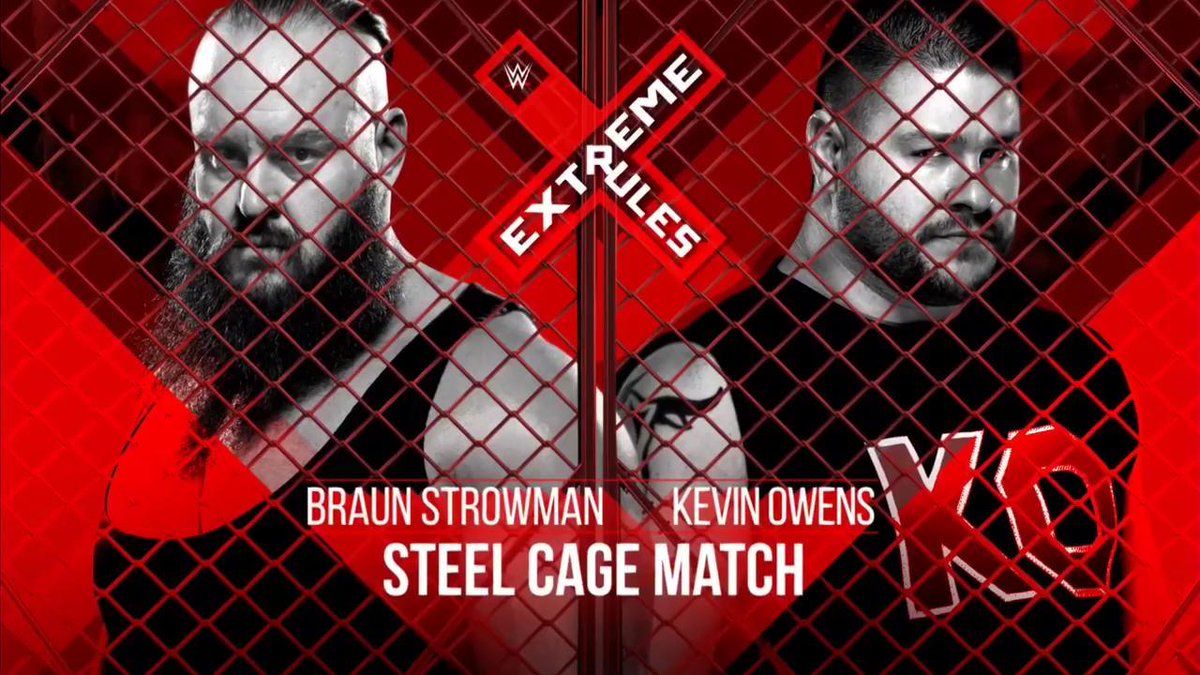 Braun Strowman and Kevin Owens will face off at WWE Extreme Rules on Sunday, July 15. KO has done everything in his power to evade Strowman but to no avail. The Monster Among Men has Owens right where he wants him because this match is inside a steel cage.
The only question is why? Where is this going? Even in this modern era of WWE, many fans continue to look for logical character growth and natural storyline progression though they know they won't always get it. Is that what's happening here?
It's not that the company is incapable of giving fans what they want in this area. But a combination of 50/50 booking and quick angles with no direction are the norm in WWE. There was a time when rivalries could last for a year or more and sometimes that does actually happen in Vince McMahon's company.
But more often than not, it seems as though WWE is content with getting a few matches out of two guys before moving on to the next thing. Sometimes there's just no chemistry. When that's the case, WWE can either give talents the time to work it out or the decision must be made to move on. Fans understand this and have seen the exact same scenario play out for years in WWE.
So what is the endgame for Strowman versus Owens? Some fans believe this is merely just a pit stop for Braun, who will eventually move on to bigger and better things. He is Mister Money in the Bank after all, which means he's carrying around a title opportunity guarantee. It could be exactly what he needs to finally break through and become a main event player.
But isn't he already there? Does Braun Strowman really need another title shot at Universal champion Brock Lesnar? More importantly, does Strowman even need Lesnar's Universal Championship? That belt has never lived up to its expectations and it may never be able to, thanks to WWE. Why would Braun want a title belt that's not worth the money it took to engrave the plates?
Braun Strowman surely understands what being a champion in WWE means. He must also be fully aware of how unimportant Brock's title really is. But Strowman also knows that perception is reality and when it comes to many fans, championship belts are absolutely vital to a guy's career.
Braun is a team player and that's evident in the way he carries himself. He obviously wants what is best for the show but he must also certainly want what's best for him. If he can continue to function at a high level in WWE and not be a top titleholder, then why not keep moving along on his current path? Why add the pressure of wearing the second most important title in WWE? Does he really need that?
Of course there is such a thing as pride in pro wrestling. If Braun Strowman does not want to be the best, then he is wasting his time. The same is true of every male and female Superstar in the company. Earning a living and making the audience happy is great. It's surely an amazing life and there's really nothing else like it in the world.
However earning that living while being considered among the elite of the industry is another matter altogether. It's not just how the fans see a guy. It's how WWE sees a guy. If being called the world champion means being at the top and reaping the benefits of a career's worth of hard work, then the championship definitely matters.
Then there's the fact that while the Universal Championship may be irrelevant because of Brock's absence, there's still plenty of time to save it. Who better to wear the gold and reign on Monday Night Raw than the biggest guy in the locker room? Braun can get red hot at a moment's notice and he is arguably the most popular guy on WWE's flagship program. Who else could bring the Universal title to prominence like he can?
That is the small space in which Kevin Owens lives right now. KO has everything it takes to get back on top in WWE. He is still one of the most entertaining Superstars in the company even though he's still one of the most devious heels in the locker room.
The fans love him though they should hate him. Owens is at a point right now where he also doesn't really need the Universal Championship to get over. He seems to be doing just fine without it. But unlike Braun, Kevin is swimming in a sea full of guys that can do the same things he can.
Seth Rollins, Finn Balor, Dolph Ziggler, Matt Hardy and Bray Wyatt are all in the same boat as Owens. All of them are main event talents that can rise to the occasion any time their numbers are called. They can team with each other, work each other and work hour long matches any night of the week. But it takes a lot to consider any WWE Superstar truly special.
Being good in the ring and on the mic isn't always good enough. Fans have a usual rotation of guys they look to when it comes to championship consideration and that goes for any title in the company. Like many of his peers, Kevin Owens can have a Hall of Fame career without ever being a top guy with a top championship. But fans will never quite look at it that way.
Owens is not seven foot tall with freakish strength and a massive personality that enters the room before he does. Kevin Owens is not Braun Strowman, which means merely being on the card may never be good enough. Owens needs and has earned, another championship run. Whether or not he gets it any time soon is anyone's guess.
But it could very well be that Strowman versus Owens is not leading to a title run for either guy. Maybe this feud is simply about having fun and entertaining the fans. That explanation may not be good enough for those fans. But then again, maybe it doesn't have to be.
---
Always Use Your Head and visit the official Pro Wrestling Tees store for The Chairshot All t-shirt proceeds help support the advancement of your favorite hard-hitting wrestling website, The Chairshot!

---
Who You Got? The Chairshot Picks: WWE Extreme Rules 2018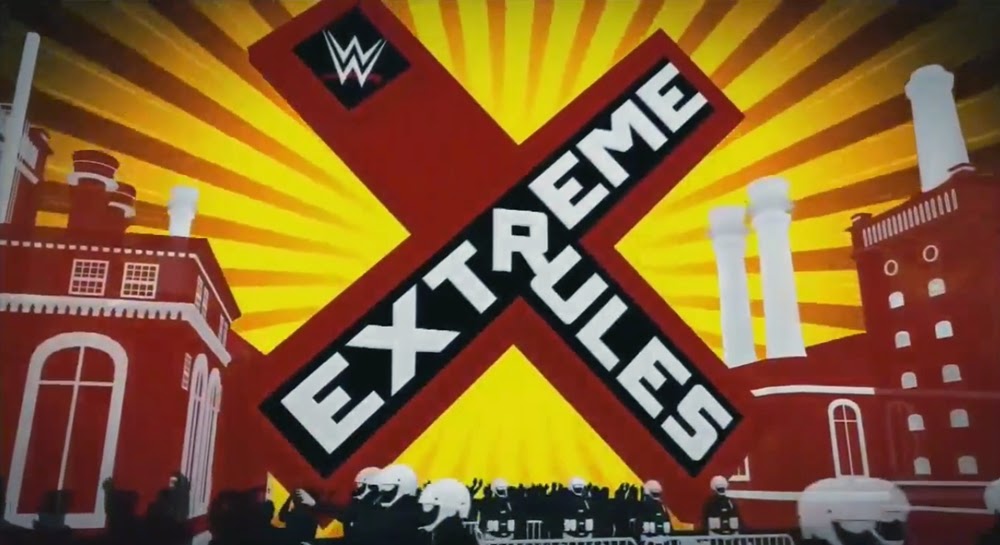 Well now that things are dual branded, it's kind of nice to not have to worry about a WWE PPV every 3 weeks.
Regardless, this really doesn't feel like anything more than a speed bump until SummerSlam. Kurt Angle told us that the matches between The Revival and Lashley & Reigns were meaningless. Team Hell No feels like a nostalgia pop. Brock Lesnar wouldn't even show up to this, but showed up to UFC.  Then there's Nia Jax against Alexa Bliss that no one wants, and we're just biding time til Ronda's suspension is over.
I'm just happy we have a picks game to keep me invested. Speaking of which, here's the standings: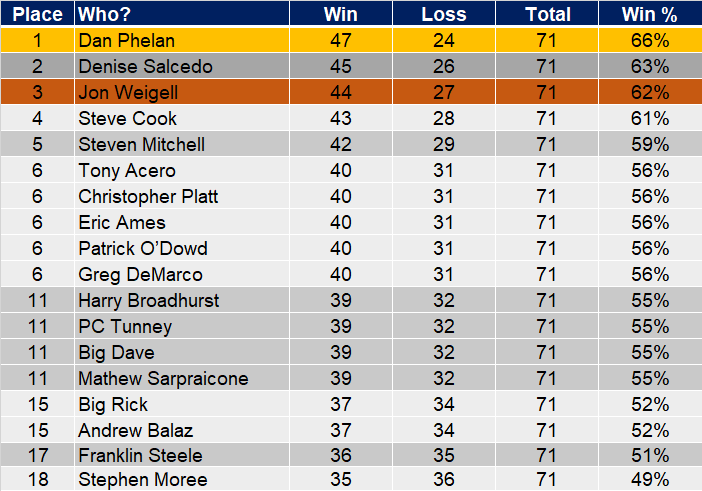 DPP keeps his lead, but we did see some movement beyond the top 3. Steve Cook was a big mover, poised to crack the top 3 after Extreme Rules.
We also have a crew of new participants, who are likely to join the overall rankings after SummerSlam: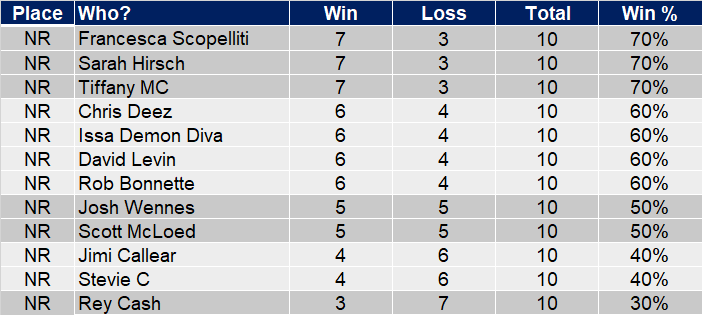 Can Francesca, Sarah, and Tiffany keep their momentum going?
After this rousing summation of some plot points; who else is excited?! Whatever, let's just get this over with so I can go back to watching New Japan.
---
Tables Match: The New Day vs SAnitY
Not really a lot to discuss here. SAnitY has been injecting themselves into different situations since finally debuting on the main roster a few weeks ago. And it just happens to line up nicely that both teams have 3 members and a heel/face dynamic. Seriously, I don't see any other reason beyond "Hey, let's have the trios fight". But at least the match should be entertaining, so there's that.
Weigell: SAnitY
Rey: SAnitY
Mathew: SAnitY
McLeod: SAnitY
Denise: SAnitY
Mitchell: SAnitY
Francesca: SAnitY
Eric: SAnitY
Levin: SAnitY
Tiffany: SAnitY
Korey: SAnitY
Jimi: SAnitY
Cook: SAnitY
Sarah: SAnitY
DPP: SAnitY
Josh: SAnitY
Rob: SAnitY
Patrick: SAnitY
Big Dave: SAnitY
Kristin: SAnitY
PC: New Day
Platt: SAnitY
Big Rick: SAnitY
Harry: SAnitY
Tony: SAnitY
Andrew: SAnitY
Greg: SAnitY
Official Chairshot Pick – SAnitY 26 – 1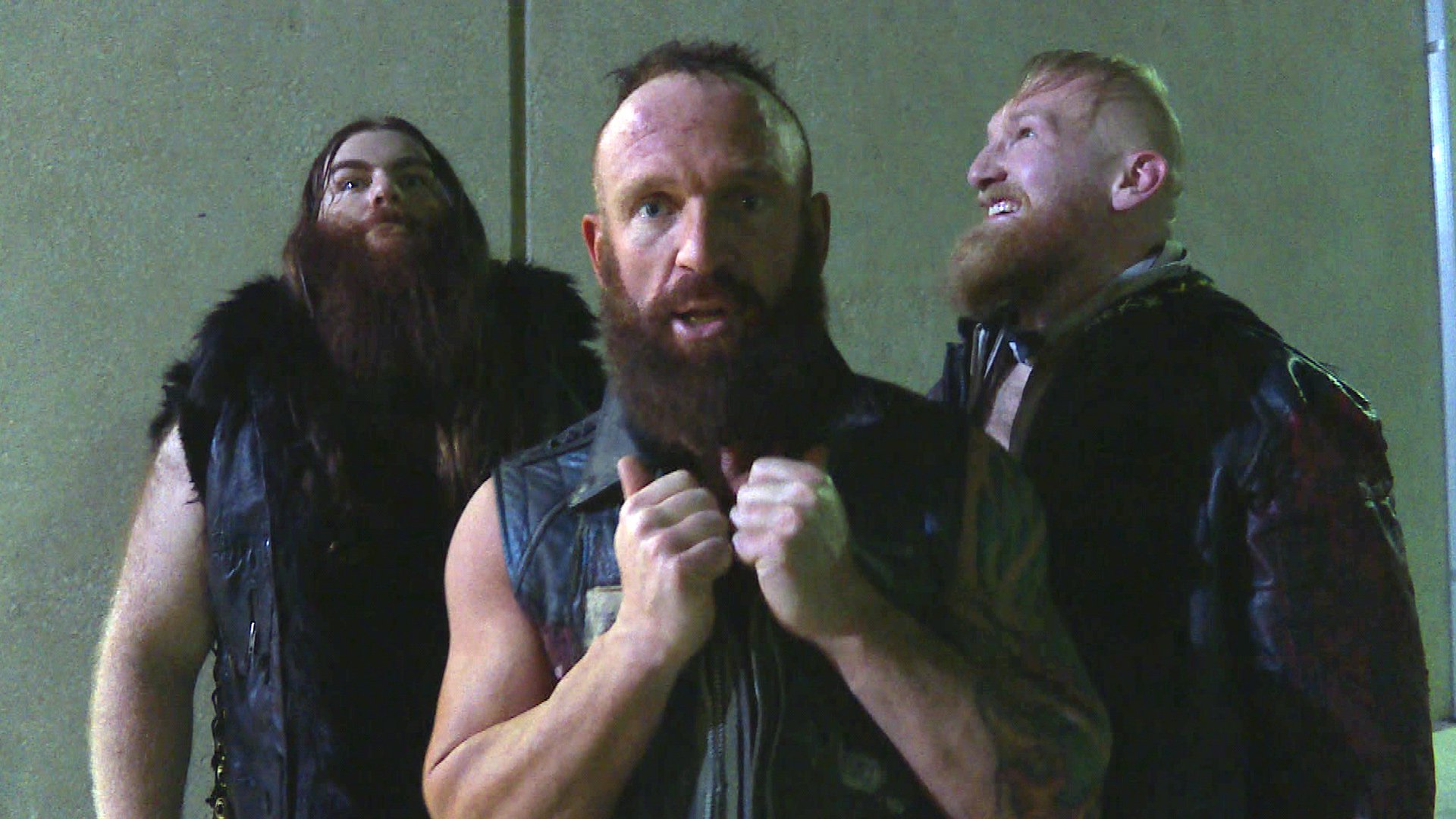 ---
Always Use Your Head and visit the official Pro Wrestling Tees store for The Chairshot All t-shirt proceeds help support the advancement of your favorite hard-hitting wrestling website, The Chairshot!

---
Is WWE Ruining Bayley And Sasha Banks' Careers?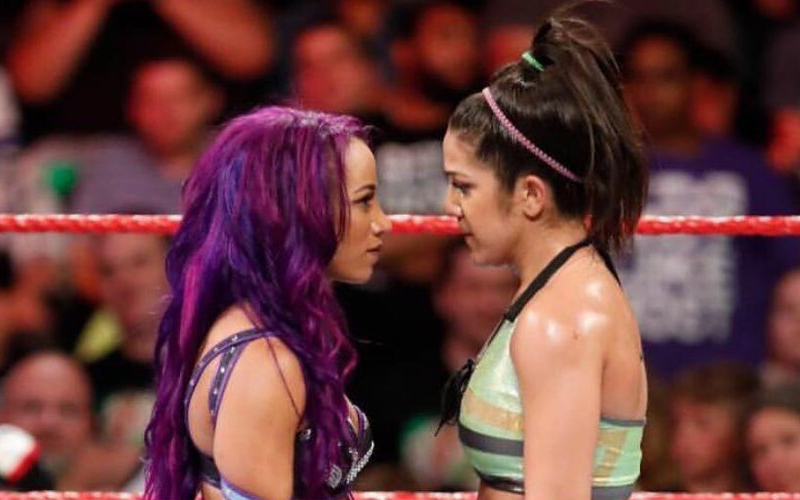 WWE has done it again.
After one of the more shocking moments on Monday Night Raw in some time, with Bayley seemingly turning heel on her BFF Sasha Banks, the current angle between the two female stars has become as stale as two-day-old bread. The current storyline of anger management for each woman has taken their roles in the women's division and turned them upside down.
Shame on you, WWE. Bayley and Banks are two of the more marketable stars on the current company roster and have been relegated to a comedic angle that isn't working. Neither performer is Daniel Bryan or Kane and the nonsense of watching them talk about their feelings has made me and millions of fans feeling a bit bitter, ourselves.
As the old campaign slogan goes, "Know when to say when."
Corey Graves made a comment on Monday night that these wrestlers should settle their differences in the ring rather than some doctor's office. Whether it was part of the angle or how the Raw commentator really feels, he is spot on in his assessment. When Hulk Hogan and Randy Savage had a falling out, they battled over the WWF Title. When the Four Horseman dissolved, they settled their differences in the ring. Even Tommy Rich and Buzz Sawyer chased each other all over the south while the feuded in the early 1980s.
Why is this any different?
WWE has gotten too cute with its delivery of sports entertainment. The Kane-Bryan angle worked because of their chemistry. They both were charismatic enough to get over with the fans. I'm not saying either of the women involved in this angle lack charisma. What I am saying is their history dictates a match to settle this once and for all.
Banks got over quickly once she moved to the main roster. Bayley is still not there, yet. If she were, her title run would have been longer and she would have gotten more of a push. Other wrestlers have passed her by. Banks has been to the mountaintop and still should be a top draw. WWE has failed to book her properly. What we have here is a failure to realize the potential in this feud that has finally reached its boiling point.
Unless WWE can create some type of Lita-Trish Stratus match resulting from this angle, then get rid of it now or make sure there is a program to settle this at SummerSlam next month. What started out as one of the better storylines of the year has now become an inside joke in the business. It has done nothing to help either wrestler and may have set them back a few years of progress.
If WWE kept the angle fresh with Bayley's heel turn, I could see this storyline surviving through the course of the summer. Now, it's as cold as old man winter and needs help finding its way back to where it once began. Either way, it's a segment that should be swept away and started over.
---
Always Use Your Head and visit the official Pro Wrestling Tees store for The Chairshot All t-shirt proceeds help support the advancement of your favorite hard-hitting wrestling website, The Chairshot!

---