Official Chairshot Ratings and Review: WWE Fastlane 2018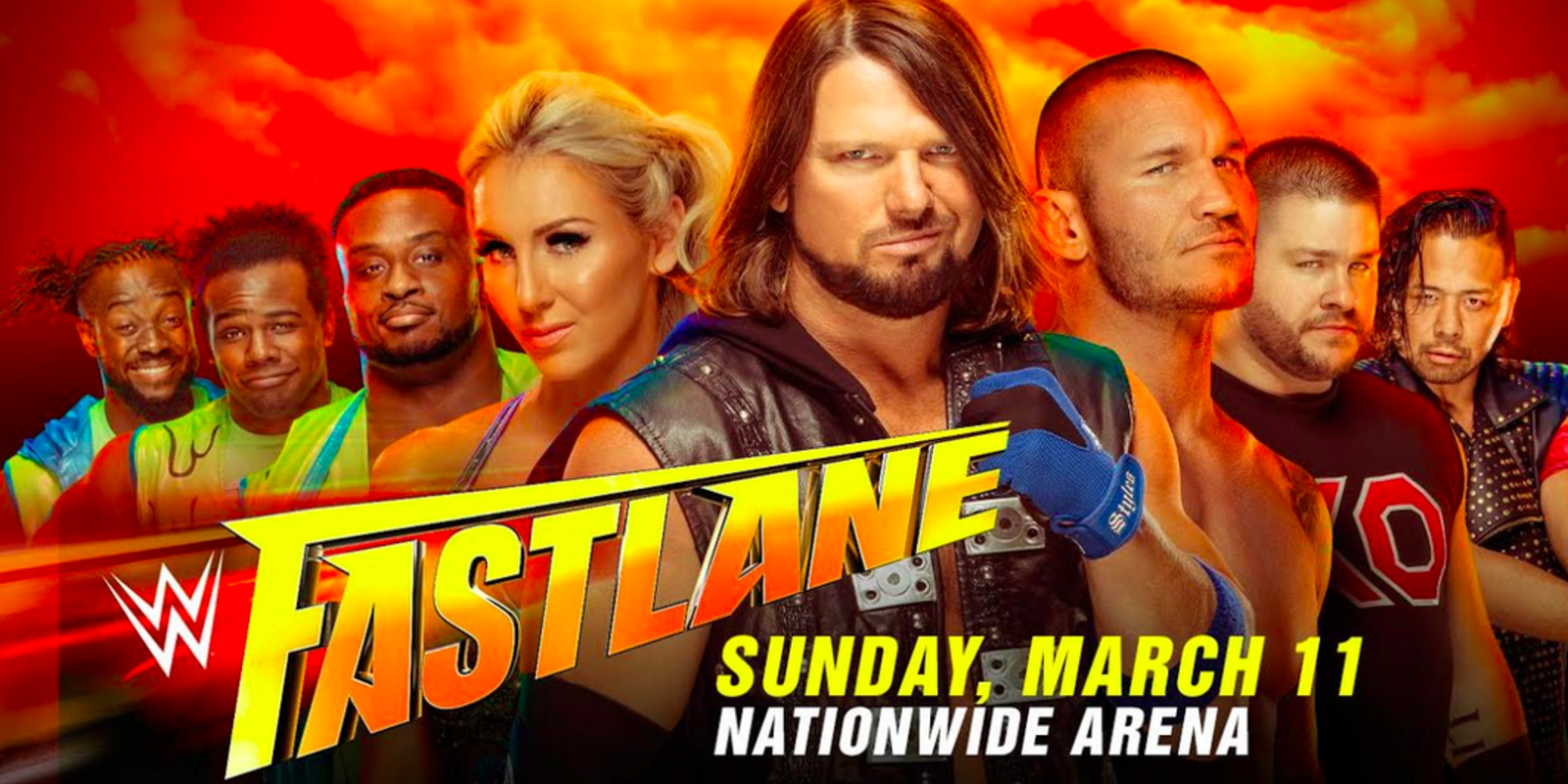 Finally, the we have reached the final PPV before the official Road to WrestleMania. Hot damn on a buttered biscuit, this feels like it's taken forever. A few weeks of lame TV, shoehorned storylines and jamming over 9,000 guys into main events, finally it comes to a head.
This event, one that isn't capturing fans attention, but everyone wants to see the ramifications it has on WrestleMania. So let's get this over with, since it's seen as nothing more than a speed bump, on the Road to WrestleMania.
Shinsuke Nakamura vs Rusev
So this was thrown together because Shinsuke beat up Aiden, and Rusev wanted vengeance. However, Aiden seems to have recovered enough to attempt to sing, but he should never try Pop Rock again, I had to fend off stray cats from my doorstep.
The match started off very deliberately, to the point I tuned out for a minute or so, but then things picked up well. We saw a bunch of nice near falls, Rusev looked more than formidable and the Kinsasha is still being treated as a "one need only" finisher.
Crowd reacted decently to the swing in momentum, and I would say it did it's job as the match to kick off the main card. I was pleasantly surprised.
Rating: **1/2 (Silver II)
United States Championship Match: Bobby Roode (c) vs Randy Orton
Well we all know both guys are good wrestlers, but it when it comes to Orton, there's always a question of how much he cares.
This match was something pulled from a Jim Cornette dream. The style felt older, it was a slow and methodical wrestling match but done beautifully. Orton and Roode are considered two of the more solid and safer wrestlers in the WWE right now, so putting them together you had an odd dynamic for today's audience.
At times the match felt too slow and dragged a little, but between near falls, signatures, powdering out when necessary and an emphatic RKO ending; this match was pretty great. The crowd didn't help them at times, but it's hard to find fault in a match that was wrestled so masterfully. Now, Randy Orton finally has the one title for Grand Slam, that has eluded him in his 16 year career.
Rating: ***3/4 (Gold I)
Becky Lynch & Naomi vs Carmella & Natalya
This was definitely the snack break match, there was no real build, it just felt thrown together.
As a match it was, basically just there. A few botchy moves from Naomi, Carmella seeming like she was late to a few spots, and Natty just being annoying doesn't lend itself to helping this match.
I enjoyed the New Day promo commercial to be Kids' Choice Awards hosts more than the match. Oh, Carmella and Natty win, when Carmella superkicks Becky's lights out.
Rating: * (Bronze V)
Smackdown Live Tag Team Championship Match: The Usos vs The New Day
Could possibly be a show stealing match, so this was the match most people wanted to see.
It started off quickly and the fact that both teams were stealing moves from one another, it was an insanely entertaining match. So what had the potential to be a Match of the Year Candidate, gets ruined for the sake of storyline as the Bludgeon Brothers interject themselves into the match. I don't see why this was really necessary, and had the match end in a No Contest.
Yes, I understand this was a way to add the Bludgeon Brothers into an inevitable 'Mania match while keeping The Usos and New Day protected to a degree by not letting the match finish clean. So now we will most likely get a Triple Threat that shows New Day and Usos working together to try and chop down the Bludgeon Brothers. Do the Bludgeon Brothers win at WrestleMania?
For a storyline, it's fine, but for a PPV that didn't have many reasons to care and to eliminate the main reason for excitement, that's just rude.
Rating: **1/2 (Silver III)
Smackdown Live Women's Title Match: Charlotte Flair vs Ruby Riott
Charlotte has been putting on some bad matches last few weeks, so this at least has potential to be solid.
This match started off a little cat and mouse like, then once the Riott Squad showed up and Becky & Naomi to back up Charlotte, it got choppy. Odd spots and that weird spot near the ropes, just looked bad. Highlight though, the Electric Chair/Snake Eyes combination, was kinda cool and I don't recall seeing that often.
Best thing that happened here was Charlotte getting the expected win, and then Asuka showing up to challenge Charlotte at WrestleMania. So Asuka vs Charlotte better be decent, I mean, come on. I know Charlotte's only been wrestling like 4 years, so her name and the accolades she's already be given add a lot of weight on her shoulders, but she needs to start stepping up.
Rating: **1/4 (Silver IV)
WWE Championship 6 Pack Challenge: John Cena vs Dolph Ziggler vs Kevin Owens vs Sami Zayn vs Baron Corbin vs AJ Styles (c)
The match that everyone was most curious about, but all anyone knew, was they wanted Styles to retain.
We kicked off with four straight Attitude Adjustments, then a Cena beat down, which broke off into a litany of little one on one skirmishes. Each man got in most of their stuff, I think the only signature we didn't see was a Blue Thunder Bomb. But we got more heat with the Shane McMahon storyline between Kevin and Sami, plus, AJ retaining gives the IWC their desired Wrestle Kingdom 10 rematch.
Now for purists, no of course this was the type of match where there are too many players to have a "technical masterpiece" of a match. However, it was fast paced, big spots and entertaining to the average fan. Orton vs Roode gave the purists a solid "wrestling" match, and this put the E in WWE. Entertainment 101 was this match.
Rating: **** (Platinum V)
What was seen as a speed bump, turned out to be a fairly entertaining show all things considered. Two notable highlight matches, a lot of big moments from Shane, to Asuka declaring her opponent in Charlotte. It's a nice feeling for a Smackdown specific PPV (and the last one to boot) to end on a high note, instead of drizzling disappointment.
Ohio is just a magical land of surprises this week, Browns making moves and Fastlane being solid…I need to take a trip there soon.