Reigns-Scandal Update, Do We Have The Wrong Reigns?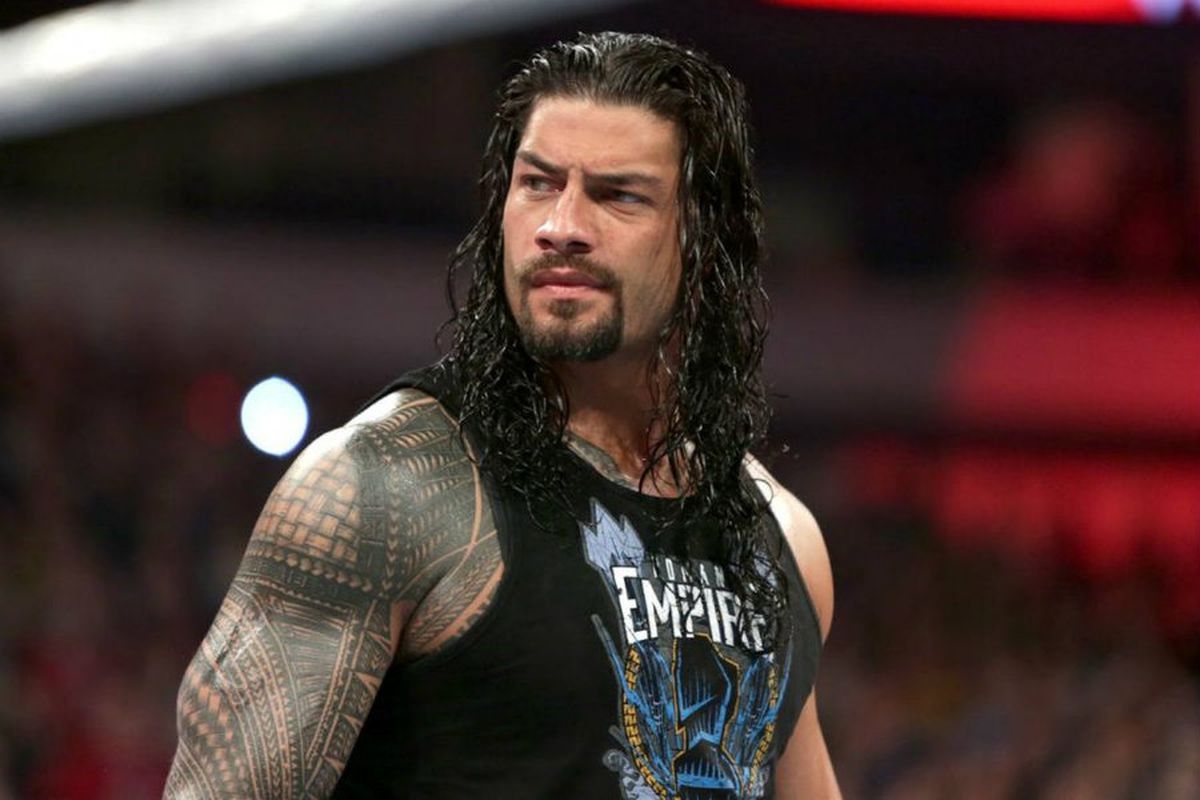 Is this a case of mistaken identity? It certainly may appear so. Bravo released another Instagram story today and in that he released, what appears to be a message directly from Rodriguez. This message states that "My buddy Luther Reigns is the WWE wrestler." I have reached out to Bravo directly however haven't received a message back at this time. Below is the screen caption he sent out on Instagram: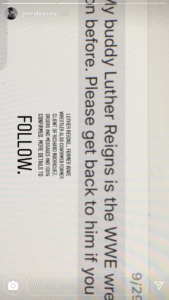 Also Bravo said that his client Rodriguez has has former dealings with Rick Bassman. Bravo again states there are texts and orders that link Bassman and other superstars to his client. Below is the image he released: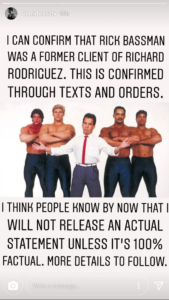 My Thoughts:
This could be a simple miscommunication by Bravo and Rodriguez. While we certainly know the difference between Luther and Roman Reigns that doesn't mean Bravo does. Again I caution anyone to pass judge until actual evidence is released. However at this time it appears Roman Reigns may have been telling the truth, which is why WWE has stayed the course. Once I have any updates I will provide them. 
What are your thoughts on this situation? Let us know below in the comments or on Twitter.
Please continue to follow us and share our articles. Checkout the podcasts and more. You can see all the latest content @theCHAIRSHOTcom. Follow @Awesomephinatic for news updates and fantastic opinion. Remember when it comes to rumors…. Always Use Your Head!