Sami Callihan Not Sorry, Tenille Dashwood vs Ellsworth Title Match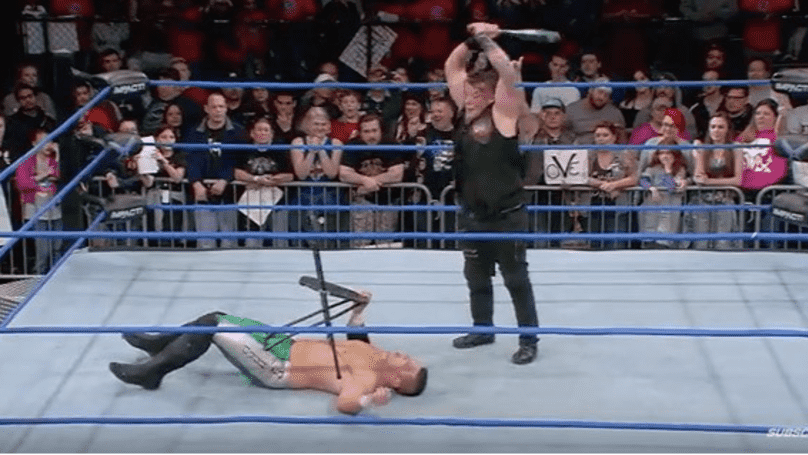 Sami Callahan finally made a public statement in regards to his incident with Eddie Edwards. Callihan took to Twitter and stated he wasn't sorry and is tired of people wanting apologies. He also stated that "this is wrestling and shit happens." He even put over his packed work schedule to show that it's not affecting his booking ability.
If you are unfamiliar with what happened, Callihan accidently bashed Eddie Edwards in the face with a baseball bat on Impact Wrestling. Below are his comments via Twitter:
"If I have to apologize to the fans, I'm not coming and working for your company anymore. Sh*t happens." @TheSamiCallihan says he doesn't feel bad about what happened to @TheEddieEdwards on #IMPACTonPop @IMPACTWRESTLING

Hear the full interview on demand on the SiriusXM app! pic.twitter.com/iGIoNKznec

— SiriusXM Busted Open (@BustedOpenRadio) March 5, 2018
This is STUPID. I'm officially done with this garbage. If any "Professional's" or fans have a problem with my "work"… Please look at my overbooked schedule and come find me. Just know…I won't be alone. #Unsafe #EyeAintFake #KissMyAss pic.twitter.com/enzJPWwxA7

— Callihan Death Machine (@TheSamiCallihan) March 6, 2018
Big Time Wrestling is giving us the match w never knew we wanted. The promotion had an inter-gender title and Ellsworth will be facing off with the former Emma (Tennile Dashwood) in a title match. He hyped the match on Twitter:
Equality is real! The Women's revolution in Pro Wrestling is Real! But I'm gonna show @TenilleDashwood I have no equal #Duh #RAW !!!… pic.twitter.com/8kiFNhGLM6

— James Ellsworth (@realellsworth) March 6, 2018
My Thoughts:
I certainly hope Callihan is just "working" us here. These are absolutely awful things to say after an accident that could have severely hurt another superstar. He may be saying hey, people dislike me because of this, let's get some heat. I'm hoping that's all this is. Ellsworth in a title match against a woman, the only thing that could make it better is if it were Becky Lynch.
Please continue to follow us and share our articles. Checkout the podcasts and more. You can see all the latest content @theCHAIRSHOTcom. Follow @Awesomephinatic for news updates and fantastic opinion. Remember when it comes to rumors…. Always Use Your Head!