The Underrated Files: Chris Kanyon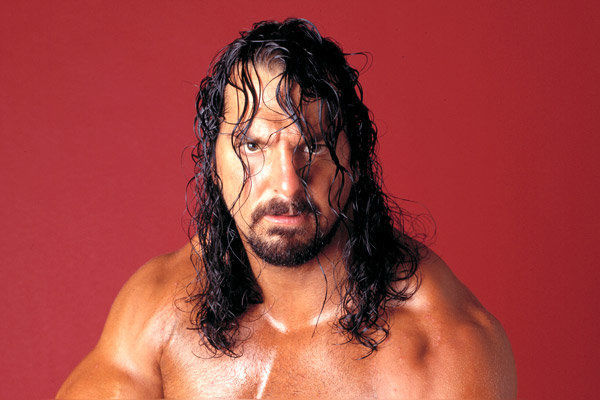 Throughout the many years of professional wrestling history, it can be easy for fans to forget about Superstars of the past, especially if they were never a World Champion. It could be argued that there's a vast amount of competitors that never got their "just due" or weren't utilized to their full potential, whether it be issues backstage, not being used correctly or any other number of reasons. The advent of the WWE Network allows us to shine a light on some of the men and women that have been forgotten, reintroducing stars to a new audience that never got to see their talents. In this first installment of my "Underrated Files", we do just that as we look back at one of my "under the radar" favorites, Chris Kanyon.
Real name Chris Klucsartis, many people believe that Kanyon got his start in World Championship Wrestling, however he began training in late 1991 after graduating from the University of Buffalo at the Lower East Side Wrestling Gym in Manhattan, debuting in April 1992 and even running into a future co-worker to form a tag team, Billy Kidman. In late 1994, Chris got his first taste of the "big time", appearing as a jobber for the WWF in matches against the likes of Shawn Michaels, Diesel, Tatanka and Bob Holly. Another future co-worker named James Mitchell saw the potential inside of Kanyon's 6-4, 242 pound frame, sending him for more training with WWE Hall Of Famers The Fabulous Moolah and Afa of The Wild Samoans.
The extra training paid off by 1995, debuting with WCW (as a jobber again), but continuing to work on his in-ring skills at the famed WCW Power Plant. He would be swiftly put into a tag team with Mark Starr known as Men At Work, a construction worker gimmick that often saw the team lose when Kanyon would pull out a tape measure to take some lengths in the ring at very inopportune times. It wasn't a long-term solution, but it didn't earn him a break and he would soon be replaced in the tandem by Mark Winner and taken off of television to be repackaged.
This is where the going really gets good, reappearing in 1997 as a new character under a mask that I found very interesting as a youth, Mortis, the latin word for "death". Alongside the renamed James Mitchell, now going by James Vandenburg, Mortis was thrown right into a feud with another new WCW character that had been given a major push and lots of funding behind his gimmick, Glacier. Some would argue this was Kanyon's best work and they may be right, but the constraints of the mask and having a mouthpiece at his side would limit him as we rarely, if ever heard Mortis speak. His feud with Glacier was primarily what the Mortis character was built around, but he always seemed to end up on the losing end of things until the debut of a familiar face with a new name, Wrath, who had previously been known as Adam Bomb in the WWF. Wrath & Mortis were a very formidable duo that had seemingly gotten a lot of investment into their storylines and gimmicks, donning what looked to be very pricey entrance gear and embracing a dark side.
Mortis didn't see too much success, but it was during this time that he really caught my eye. Here's a bold statement; Mortis was arguably one of the most innovative in-ring performers there has ever been. His offense included maneuvers that I had certainly never seen before and coupled with his unique look, I was in. His finishing move the Flatliner, a 2nd rope Samoan Drop was devastating, not to mention his other creations such as a Rocker Dropper (Famouser) off the 2nd rope, his torture rack into a neckbreaker called an Argentine neckbreaker and his mix of mixed martial arts like kicks, really made him stand-out to a young Eric Ames. Not to mention a sick looking superkick and arguably one of the best right hands in the business. Many of you may say, "Everyone throws a right hand", but there's something to be said about having a good one that comes across on television as very clean and impactful.
Things didn't quite work out for Wrath and Mortis, the angle being dropped late in 1997 with no explanation ever being given. Mortis would do his best in storyline to remain relevant, begging Raven to join his Flock in 1998 to no avail. After being shunned, he would drop the Mortis gimmick altogether and return as Kanyon to feud with the aforementioned Raven, often appearing out of nowhere dressed as a fan, cameraman or even a vendor to attack The Flock's fearless leader. This opened the door for us to see Kanyon's personality and spawned his ever famous rhetorical question, "Who better than Kanyon?". In addition to his microphone skills being revealed for the first time, he continued to create new maneuvers between the ropes such as the Scream Machine (electric chair face drop) and a new version of the Flatliner, a reverse STO, earning a nickname coined by Mike Tenay, "The Innovator Of Offense".
After another break in late 1998, Kanyon returned and joined forces with Diamond Dallas Page and Bam Bam Bigelow to form The Triad, a trio of Superstars from the New Jersey area. WCW's business was starting to trend downward by this time in 1999, something the company would vehemently attempt to turn around, but it was too far gone. Kanyon continued to impress and became one of the more hated Superstars in the company, finally earning some success with reigns as a WCW Tag Team Champion. Unfortunately, the sinking ship of World Championship Wrestling couldn't seem to stop the momentum the WWF had, leading to the company's sale to their competition in 2001. Among the contracts purchased by Vince McMahon was that of Chris Kanyon. He would play a big role in the WWF's "WCW Invasion" angle, but like many stars from WCW, he was made to look like a fool against McMahon's talent.
There's not much good that came from his WWF days, although he did get some key spots and matches alongside Diamond Dallas Page against Kane and The Undertaker, even the WCW United States Championship and dubbing himself "The Alliance MVP". Injuries would plague Kanyon over the next two years, ultimately leading to his release from the renamed WWE in 2004 after a really lackluster run, to no fault of his own. Chris would retire from the business at the young age of 34, however it didn't last long as he came back to compete for other promotions such as Total Nonstop Action and Pro Wrestling Guerrilla before formally retiring in the spring of 2007.
While on the independent scene, Kanyon revealed publicly that he was a homosexual and even tried to use it as part of storylines, claiming the WWE fired him for being openly gay. This was of course untrue and he would later reveal that it was simply a publicity stunt. Unfortunately, this very underrated Superstar and wrestling innovator had struggled with bi-polar disorder his entire life, many of the people who surrounded him never having any clue. On April 2nd 2010, Chris' brother Ken found him inside his apartment in Sunnyside, Queens, New York, Kanyon's lifeless body laid-out next to a bottle of antidepressants.
Although he cut his own life short at the age of 40, there's no denying that he left an impact, at least on this fan anyways. During those days, I was in love with the video game 'WCW/NWO Revenge' for the Nintendo 64, usually playing as Kanyon for his great move-set. Kanyon was always underused in my opinion, there was a time in WCW where he was arguably the most hated heel in the company because he could really cut a promo, which always left me torn because his offensive creations were something to behold. I'd encourage anybody to check out some of his work on the WWE Network, search for Kanyon or Mortis. You will probably see some moves that look familiar now, but nobody pulled them off with the same crispness. A true innovator, you may walk away asking yourself his famed catchphrase, "Who better than Kanyon?".
NXT Minus 6: Moving Forward
What does the next era of NXT hold?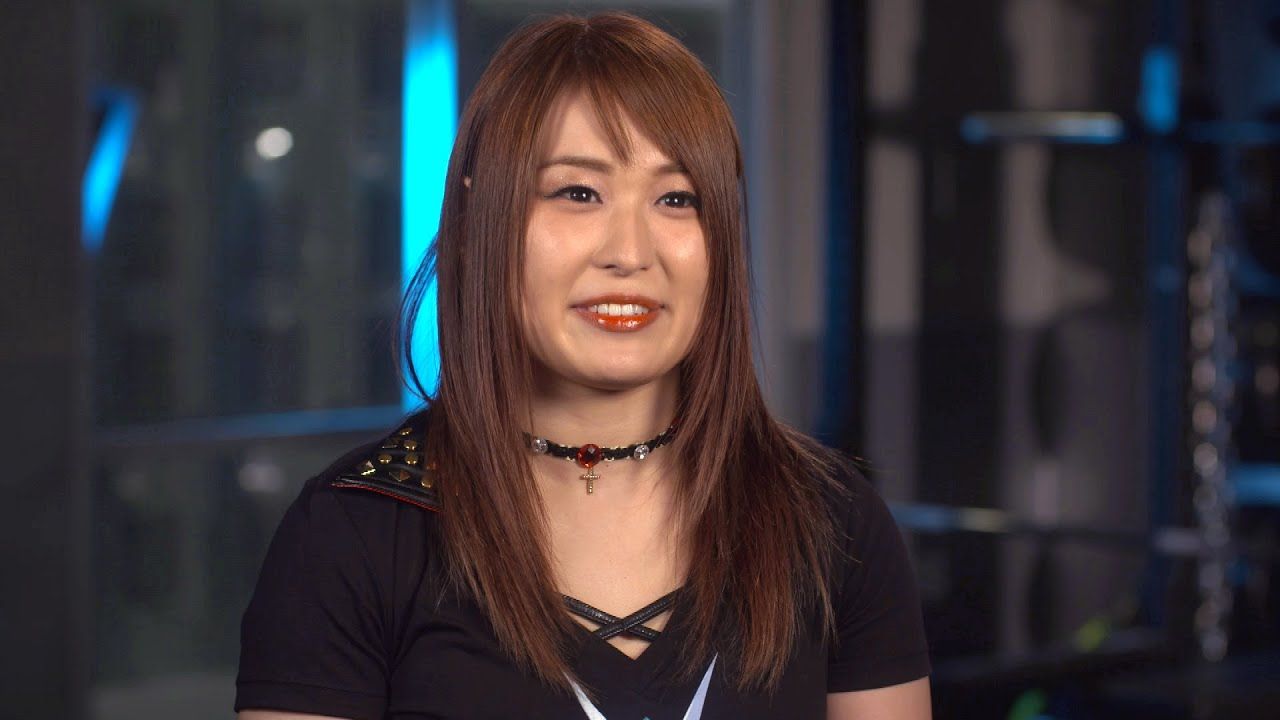 It's WWE NXT: We're moving on. We're not bitter. We're happy with what we have.
6. The WWE reeeeeally loves to screw with us. They spend weeks dumping on NXT then kick off a show with a 4.7 star banger?!?!?! Buddy Murphy is a big league striker. He packs a punch far above his weight class. Meanwhile, Velveteen Dream steals another victory. I like where they're going with him. Shades of the Ultimate Opportunist. Living on the Edge of a Dream?
5. "Charlie Brown finally kicked the football." Oh Mauro, sometimes you are just too good.
4. Dominik Dijakovic is in desperate need of a save. I have no idea what that promo was. Ancient Wicca prayer? Medieval magnet poetry? He is world class in ring and absolutely floundering on the mic. He's so bad, it would be an upgrade if Io Shirai was his manager.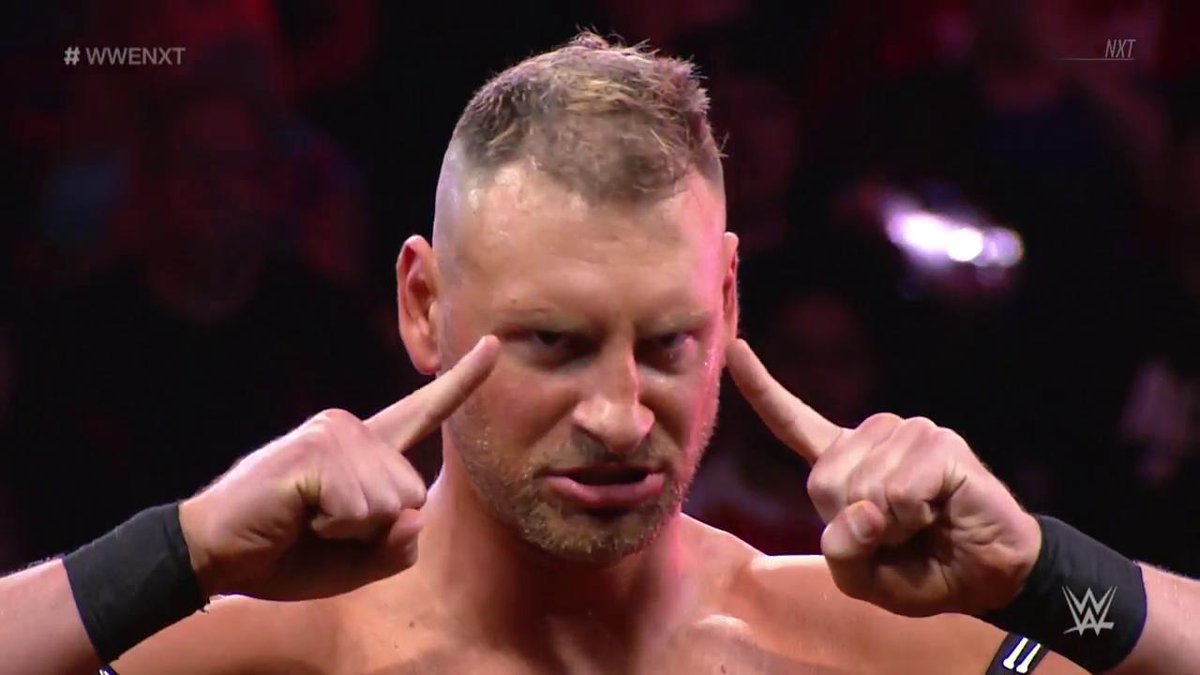 3. Speaking of promos, Johnny Champion adds another layer to his story. Johnny Smartass absolutely crushed Adam Cole on the mic. I know they said 2-out-of-3 would be definitive, but if we get Johnny Gargano-Adam Cole part 2 in HIAC or falls count anywhere, I'd find it in my heart to forgive them.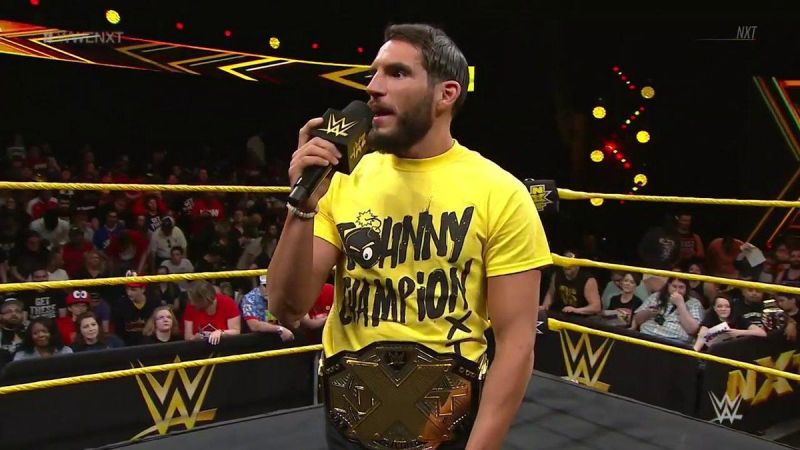 2. Shayna Baszler watches Dark Side of the Ring. She thinks it's a comedy. She is PURE EVIL. She is as pure of a heel as there is. She is the anti-Ricky Steamboat.
1. I'm trying to overlook how poorly WWE handled Kairi Sane's last NXT match. Instead, I am focusing on how much it adds to the inevitable Baszler-Io Shirai matchup. Shirai has improved in ring every time out, but she's still anime nicey nice. It will be exciting to see her turn up the emotion and intensity and really look to hurt Baszler as payback for her best friend. This one could steal the show at the next Takeover.
That's right…I said it.        


Mcleod: Will We Ever Get The Lee vs. Dijakovic Rematch?
Will we ever see the anticipated rematch?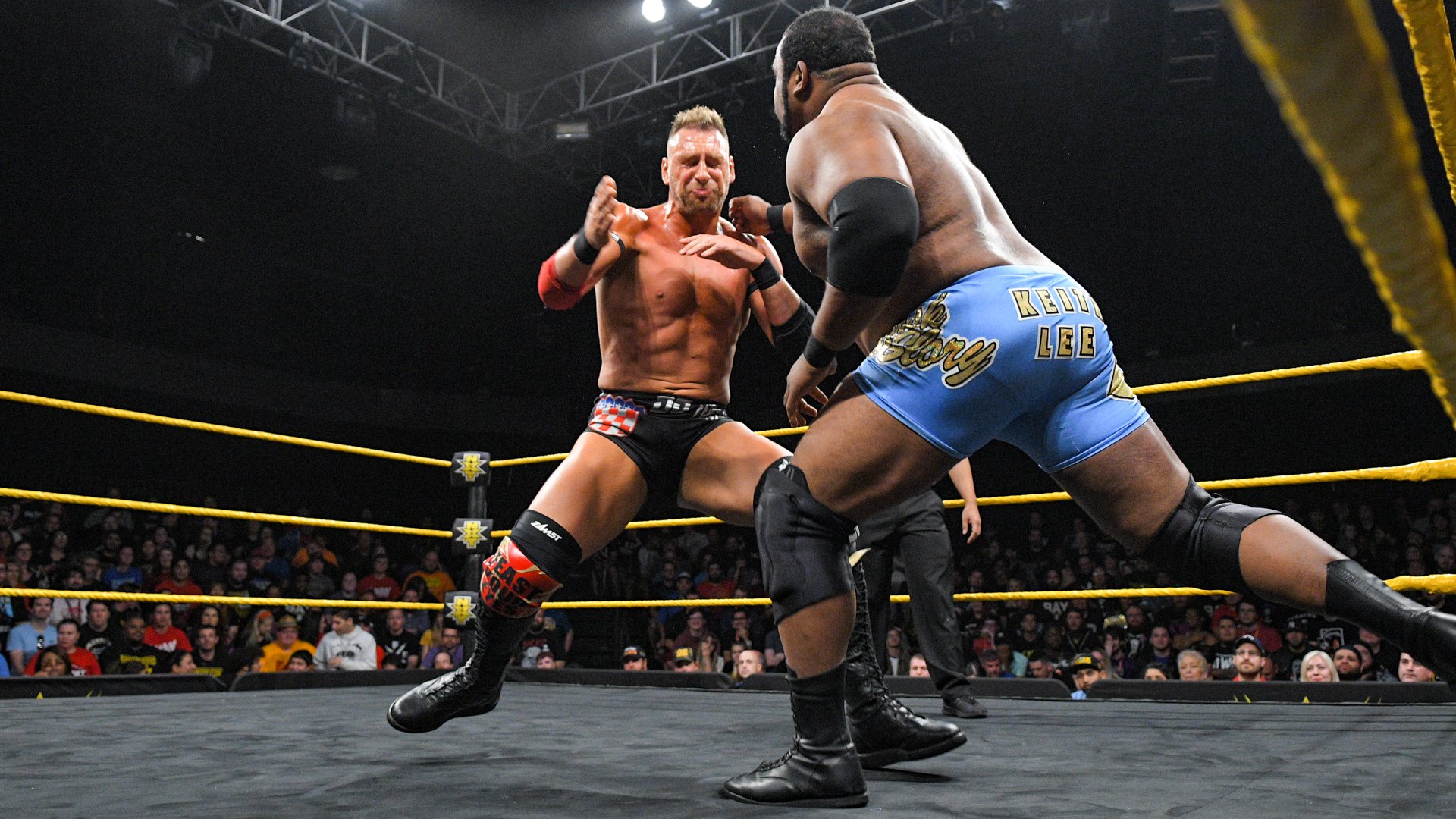 Keith Lee and Dominik Dijakovic tore the house down in their first WWE NXT encounter, and Scott Mcleod is eagerly awaiting the rematch–just like the rest of us!
Cast your minds back several weeks when we saw a short but physically impressive match between Keith Lee & Dominik Dijakovic. We saw Lee get monkey flipped only to land on his feet and Dijakovic hit a corkscrew plancha to the outside. The match unfortunately ended in a double count out but we were lead to believe this wasn't over as they continue to brawl while refs try to pull them apart.
They were scheduled to face off on the episode where the 5 way to face Gargano took place and that was the focus of that episode. A week or so later Lee said they would settle their differences in two weeks time.Two weeks should have this week but Lee was nowhere to be seen. Dijakovic came out and beat an enhancement in record time before declaring his intentions to challenge for the North American Championship. Judging from this week it looks like they're feud is done which is just a shame.
They teased us with what could be with that match several weeks ago. Two guys who have the size but can pull out incredible displays of athleticism. Put that on a takeover give them around 10 minutes between two title matches and they would tear the house down. It would be a shame to not see this match at least one more time in NXT. If a few weeks ago didn't convince you then check out their match from the PWG Battle of Los Angeles 2017 which was rated 5 stars.
It would be something different to everything else on the card. If Dijakovic is set to challenge Velveteen Dream can we not not add Lee and make it a triple threat. Think of how good Dijakovic vs Lee was and add the Dream. Don't tell me you don't want to see that on a Takeover. They could have a good build as well. You have the charisma of Lee & Dream along with the intensity of Dijakovic. I need to see that now.