Top 5: Iconic Daniel Bryan Moments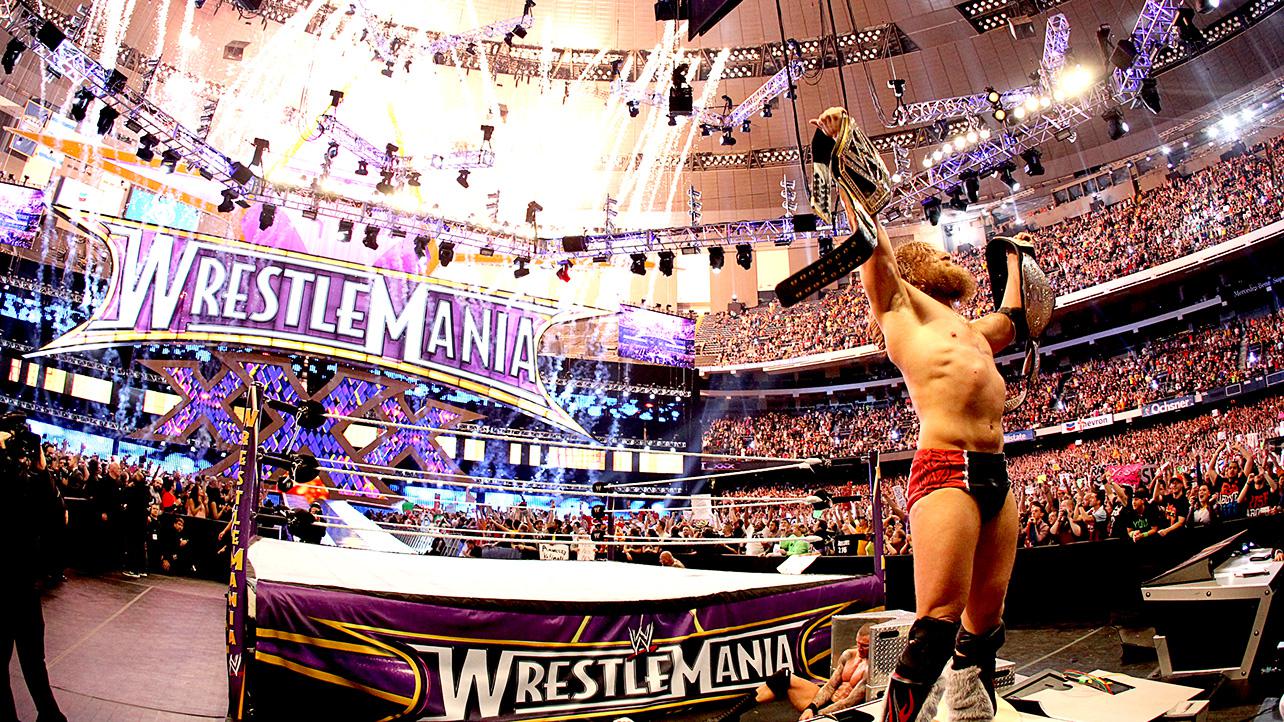 I don't know if you guys know this or not, but Daniel Bryan has been cleared for in-ring competition. Assuming he doesn't get himself killed before his return match, of course. Tuesday was an eventful day in the world of wrestling. Bryan was cleared to compete, had a heart-felt speech at the beginning of SmackDown thanking everybody, then ended the night by firing Kevin Owens & Sami Zayn and getting beaten up for it.
It was an interesting night, but some felt that it could have been better. Some felt it was too rushed to have the impact that it could have had at a later date. Had it been built up a little bit longer, or come off as a surprise on television, it could have been an Iconic Moment.
I thought it was great, myself. Was it Iconic? Time will tell. I can tell you that these five moments stand the test of time & are well-remembered to this very day.
5. June 7, 2010: The Nexus Debuts
Bryan's first moment on Raw was one of the most unique & unsettling in WWE history. The eight NXT Season 1 Rookies banded together in order to raise hell & tear the building apart. Bryan in particular stood out with his viciousness, strangling ring announcer Justin Roberts with his own tie in a move that resulted in his temporary dismissal from WWE. He also had his first on-screen interaction with John Cena since a memorable Velocity match in 2003, repeatedly screaming "YOU ARE NOT BETTER THAN ME" before kicking him in the head.
The Nexus is still looked back on by fans as a missed opportunity by WWE, and this moment is the main reason why.
4. December 9, 2013: The Championship Ascension Ceremony
All the previous WWE & World Heavyweight Champions were invited to the Raw ring to attend a ceremony putting over the importance of the unification of the championships. The focus was supposed to be on Triple H, John Cena & Randy Orton. The Seattle fans were focused on their home-state hero, who they felt had been unfairly booted out of the title picture.
Of all the attempts by WWE fans to hijack shows in recent memory, this one was the finest. The clip unfortunately leaves out CM Punk laughing & shaking his head behind HHH's back while Stephanie McMahon talked about how great her husband was. Mark Henry raising Bryan's hand was hilarious, and it was a rare treat to see The Miz on the same side with him. The people of Seattle spoke for the WWE Universe with their opinion on WWE's hot-shotted championship unification angle that led to another Cena/Orton match & left their boy high & dry.
3. January 13, 2014: Leaving The Wyatt Family
Towards the end of 2013, Bryan decided that if he couldn't beat Bray Wyatt, he needed to join his Family. It was a good idea for a story, but it wasn't one the fans were interested in at that point. They wanted him to be WWE Champion and had no time for anything that got in the way. This, combined with the Yes chant getting some mainstream love thanks to the Michigan State football team co-opting it, led to the plug being pulled on the angle a bit earlier than expected.
Some would have argued that WWE should have let the angle play out & took their time telling the story, as the return would have been better down the road. It's tough to imagine a crowd being more hyped for Bryan turning against the Wyatt Family than they were on that night. Fans wanted to cheer Daniel Bryan & chant Yes, and this meant they got to do that again.
2. February 8, 2016: The First Retirement Speech
I re-watched this recently before Bryan's return was made official, and it still stands as the third-best retirement speech I've seen. Ric Flair is #1 & Terry Funk's "Forever" speech is #2.
It won't be the last retirement speech he gives, but hopefully the next one won't be for awhile.
Honorable Mention: April 2, 2012: The Raw After WrestleMania XXVIII
WrestleMania XXVIII wasn't exactly a high point in Bryan's career. Losing to Sheamus in eighteen seconds wasn't what the fans in Miami that night wanted to see out of him. They made their feelings known the next night on Raw, repeatedly chanting "Yes" & "Daniel Bryan" throughout the night. Alberto Del Rio even got a "Si" chant out of the deal.
Bryan got a pretty bad WrestleMania Moment that year, but the next night proved that there were better days ahead.
1. April 6, 2014: WrestleMania XXX
There was a period of time where I was convinced that this would be the apex of wrestling. Everything was going to be downhill from this moment.
So far, this was the high point of Bryan's career. Winning the WWE World Heavyweight Championship at the Superdome over Randy Orton & Batista while mixing in a Triple H defeat earlier in the show? That's among the best nights anybody has ever had at a WrestleMania. At least on-camera, anyway.
King's WrestleMania Rewind: Stone Cold VS. Scott Hall (WrestleMania X8)
Chris King is back with another WrestleMania Rewind, looking at the NWO's Scott Hall battling Stone Cold Steve Austin at WWE WrestleMania X8 from Toronto!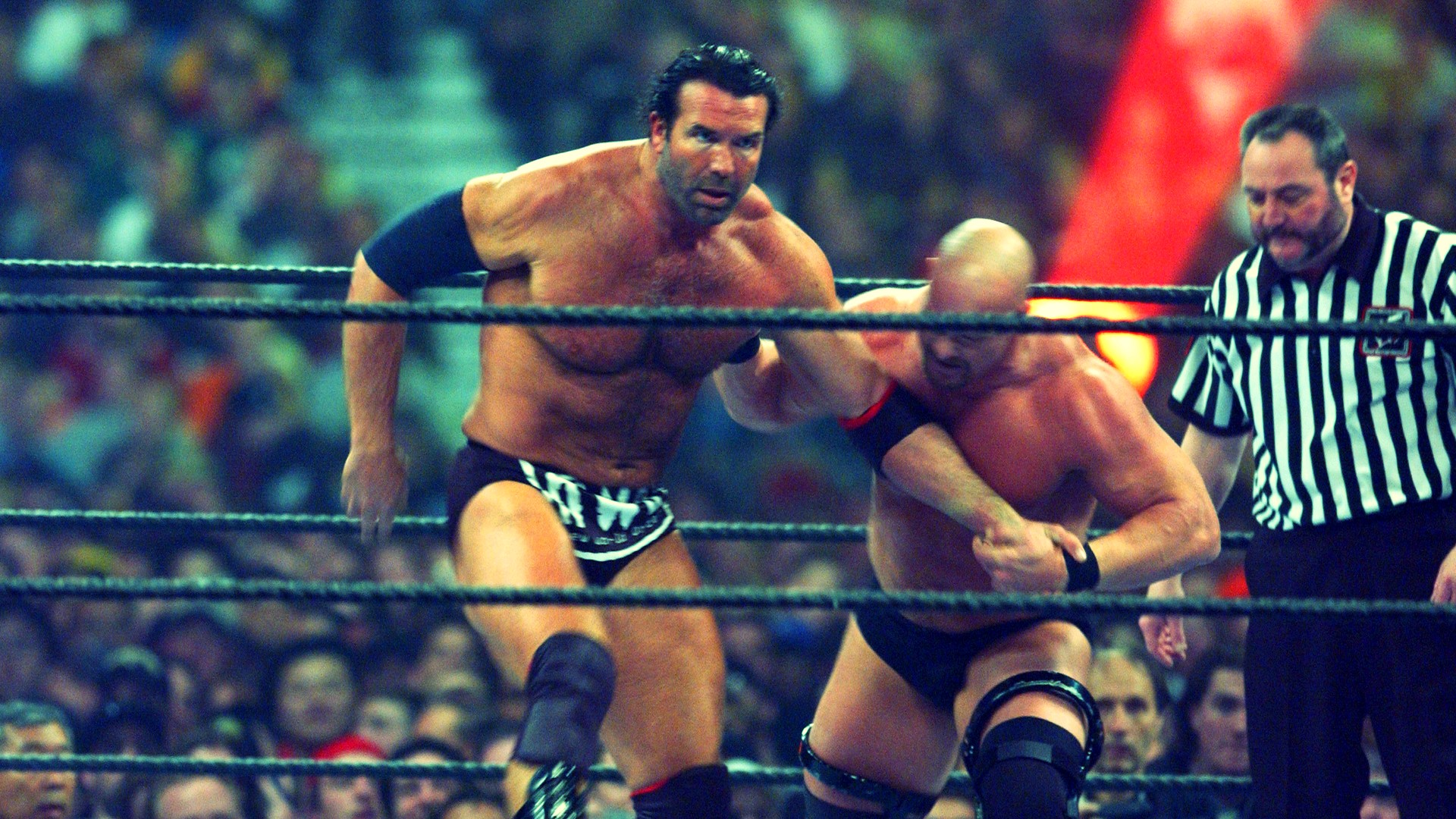 Chris King is back with another WrestleMania Rewind, looking at the NWO's Scott Hall battling Stone Cold Steve Austin at WWE WrestleMania X8 from Toronto!
Chris King is back this week with another edition of WrestleMania Rewind, where he is rewatching all the past Mania matches and feuds. This week you're in for a treat as we look back at 'Stone Cold' Steve Austin vs. Scott Hall at WrestleMania X8.
In late 2001, Vince McMahon bought out his competition WCW and acquired the rights to a plethora of talent including Booker T, Eddie Guerrero, Chris Benoit, and the iconic trio known as NWO. Hulk Hogan; Kevin Nash, and Scott Hall were hell raisers, and what better way to make a name for yourself than take out the two top superstars in the WWE The Rock, and Stone Cold?
The NWO cost Austin his chance at becoming the Undisputed Champion at No Way Out during his match with Chris Jericho. Adding insult to injury, the NWO spray-painted 'The Texas Rattlesnake' with their brand logo just like they did in WCW. As you can imagine, Austin was pissed and out for revenge against the group and primarily Scott Hall.
Hall would challenge Stone Cold to a match at WrestleMania 18. Both superstars beat the living hell out of each other leading up to this highly-anticipated match for who runs the WWE.
The glass broke and Stone Cold made his iconic entrance, and black and white NWO covered Halls' entrance alongside Kevin Nash. With the odds stacked against 'The Toughest S.O.B' could Austin or NWO prove their dominance? Sadly the NWO  broke up that very night when Hulk Hogan came to the aid of his adversary The Rock after their 'iconic' dream match. Stone Cold would ensure the victory with the Stunner. Hall would perform an Oscar-worthy sell over the finisher.
What a time to be a wrestling fan in the 2000s when nothing was impossible for WWE. Who would've thought WCW would go out of business and Hogan would make his long-awaited return to WWE?
King's WrestleMania Rewind: Seth Rollins vs. Kevin Owens (WWE WrestleMania 36)
Chris King takes a look at the most underrated WWE WrestleMania matches, and starts off with Seth Rollins battling Kevin Owens at WrestleMania 36!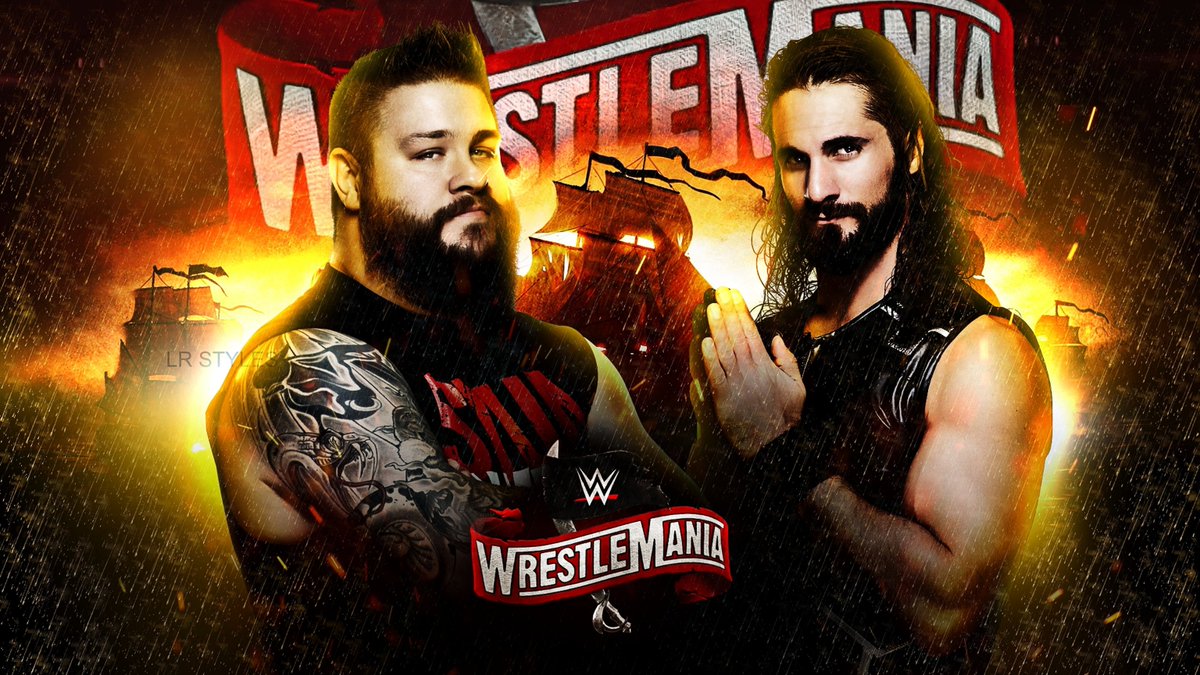 Chris King takes a look at the most underrated WWE WrestleMania matches, and starts off with Seth Rollins battling Kevin Owens in the WWE Performance Center at WrestleMania 36!
Chris King is starting a new series heading into WrestleMania season dubbed WrestleMania Rewind. Each week he'll be going back and sharing his insight over underrated matches at the Show of Shows. First up, is Kevin Owens vs. "The Monday Night Messiah" Seth Rollins at WrestleMania 36.
At the 2019 edition of Survivor Series, Rollins sacrificed himself during the men's traditional match allowing SmackDown to ultimately gain the victory. The following night the self-proclaimed Messiah, berated the whole roster but KO was not having any part of it. Owens quickly became a huge barrier in Rollins' cause for the greater good. The Authors of Pain attacked Owens with Rollins' character in question.
Owens finally had enough of his rival's mind games and torment and challenged Rollins to a match on the Grandest Stage Of Them All. Rollins mockingly accepted his challenge and the match was made official for night one of WrestleMania. Owens came out of the gate beating the holy hell out of the Monday Night Messiah trying to achieve his long-awaited moment at Mania but, Rollins tried to steal a disqualification victory by using the ring bell.
Owens hellbent on revenge provoked Rollins into turning their encounter into a no-disqualification contest where the fight could be taken all over the empty arena. The highlight of the match, was when KO used the WrestleMania sign to deliver a thunderous senton bomb through the announce table. Owens would secure the victory with a Stunner in an incredible match. Despite having no crowd during the pandemic era, both KO and Rollins put on an intense performance under the brightest lights.
In my personal opinion, this was a great feud that helped both superstars in their transformation as compelling characters for years to come.