Top 5: Wrestlers That Played Basketball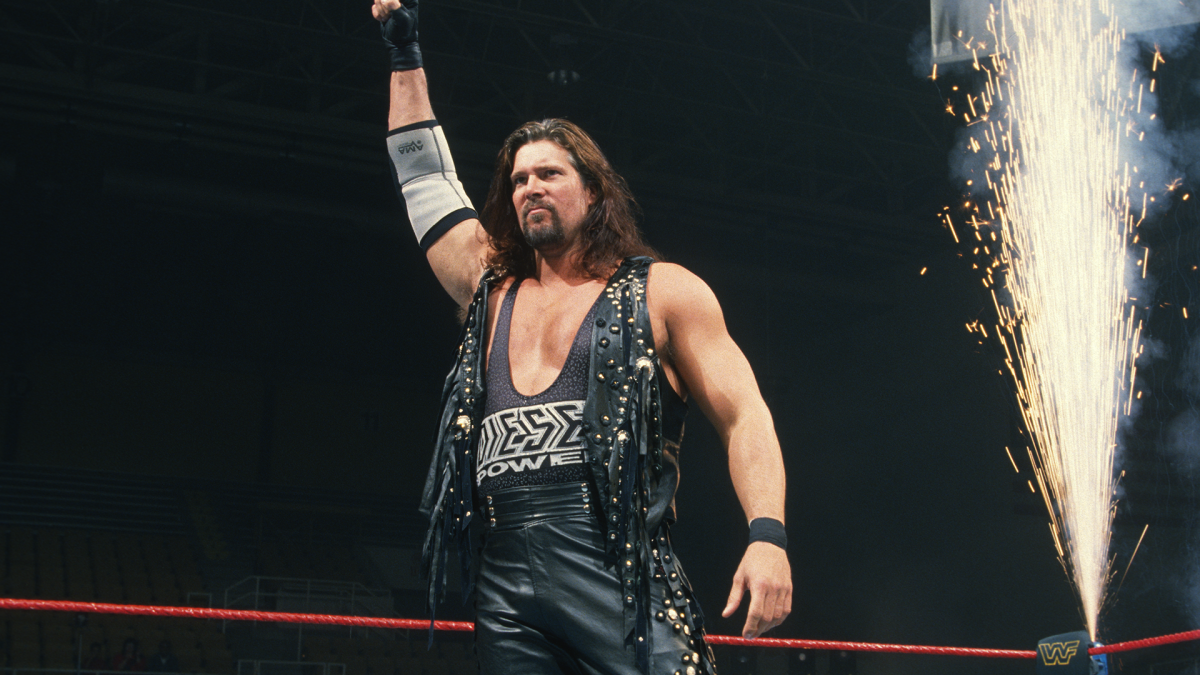 I know that most folks aren't fully dedicated to pro wrestling this week. Or their jobs, or anything else. It's March Madness, baby! The Thursday & Friday of this week are always completely useless for getting anything done, as everybody runs to the sports bars to watch the games & keep up with their brackets. People that have never heard of Loyola-Chicago become their biggest fans because they picked them over Miami as an upset pick.
It's an amazing time of year if you have any interest at all in college basketball. I used to, back when the University of Louisville had a men's basketball program.
Pro wrestling and basketball have a fair amount of crossover. Dennis Rodman & Karl Malone main evented a WCW PPV event shortly after their teams played against each other in the NBA Finals. I'm still amazed WCW managed to pull that off. It wouldn't happen today, as WWE has found out in their attempts to book players. They can get LeBron James & Shaquille O'Neal to be guest hosts. LaVar Ball can appear on Miz TV. The only thing they can't do is wrestle.
Generally speaking, if you want to excel in basketball or wrestling, you have to pick one. This week we take a look at the top five wrestlers that also had game.
5. Mark "Basket Case" Jindrak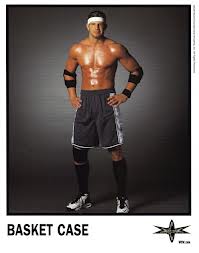 The man currently known as Marco Corleone in CMLL is incredibly agile for his size. It's no surprise that he was a basketball player in his youth, playing for Keuka College in NCAA Division III. What may come as a surprise is the fact that his first gimmick on WCW television involved his basketball past. I'd thought I'd imagined it, but I actually did find some evidence on YouTube.
You really don't see basketballs bouncing off people's heads enough these days.
4. Paul "Big Show" Wight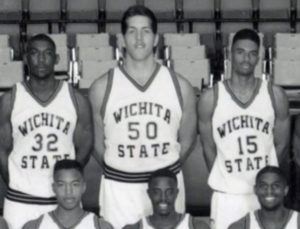 Long before Wichita State was an annual staple of the Big Dance, a young fella by the name of Paul Wight made his way there to play basketball. He only spent one season in Wichita & averaged 2 points & 2.1 rebounds in 21 games. He left after one season due to his father & grandfather passing away leading to a need to be closer to home.
While Big Show didn't have an illustrious college basketball career, he credits the lessons learned during a tough year in Wichita for the success he would find in wrestling after getting over himself.
3. Mark "The Undertaker" Calaway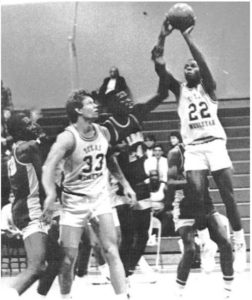 Undertaker's basketball career never really came up during his WWE tenure. We heard everything else about his strange childhood. Sometime after burning down his family's funeral home, Undertaker went to Angelina College. He played basketball there, and was good enough to get a scholarship at Texas Wesleyan University.
At the same time his basketball career was developing, he gained an interest in pro wrestling. He became friendly with some local wrestlers, and came to the decision that it was a career that would work for him. Calaway had to make a choice between that & a possible basketball career in Europe, and he went with wrestling.
It worked out for him.
2. Jorge "Giant" Gonzalez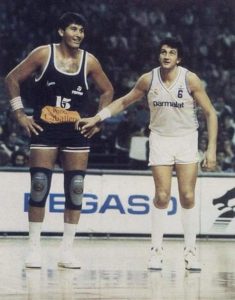 I suppose it's not surprising that a man that stood 7'7″ had a background in basketball. Gonzalez played for the Argentine national team & was drafted by the Atlanta Hawks in the 1988 NBA Draft. At the time, the Hawks were owned by Ted Turner, who also owned World Championship Wrestling among countless other things. When Gonzalez's basketball career went south due to a knee injury, Turner offered him a job as a wrestler with WCW.
I love this story. Mostly because there's no chance of it happening today. Turner was one of a select few that could even think of such an idea, & probably the only person that would actually execute it. Most sports owners just boot their athletes out the door when they can't compete anymore. Turner was willing to find other things for his players to do with their lives. What a man.
Unfortunately, Gonzalez didn't exactly take to wrestling naturally. He was out of WCW by 1992, but Vince McMahon saw potential in the idea of having such a massive individual feud with the Undertaker. It wasn't exactly a success, & Giant Gonzalez was gone by the time 1993 ended. I'm not sure Gonzalez would have ever been a big star in the WWF, but he would have had a better chance if he didn't have the most ridiculous attire in wrestling history.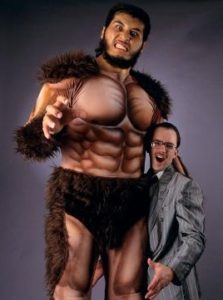 Gonzalez didn't exactly blaze a trail for basketball players getting into pro wrestling, but he's still remembered as one of the tallest individuals to do either.
Honorable Mention: Slam Dunk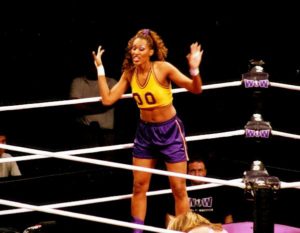 There haven't been very many basketball gimmicks in wrestling. You could always count on David McLane to come up with gimmicks, and it only made sense for Women of Wrestling to have a basketball player that was allegedly kicked out of the WNBA for being too rough.
Though she was a heel, Slam Dunk was very popular with WOW fans. Fans always like to root for a winner, & she was dominant for most of her career. She also wore Laker colors, which considering WOW taped their shows in Los Angeles was bound to get a positive reaction. I'm not sure if she actually played basketball or not, but she did a great job of acting like a stereotypical basketball player of that era.
1. Kevin Nash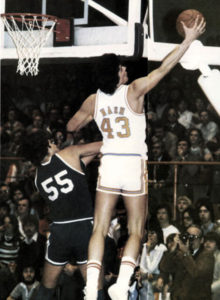 Long before Big Sexy thought about getting into wrestling, he was the starting center for the Tennessee Volunteers. He played three seasons in Knoxville before his activities off the court got him booted off the team. He averaged 5.1 points & 4.2 rebounds per game, which don't exactly leap off the page, but apparently he was a top-notch defender.
After getting kicked off the Volunteers, Nash opted to play professionally in Germany. An ACL tear meant the end of his basketball career since it was 1981. After bouncing from the military police to the assembly line to a role managing a strip club, Nash gave pro wrestling a try.
Nash is probably the second most famous Tennessee Volunteer in pro wrestling, behind the late Doug Furnas. Well, Furnas is more famous in Knoxville, anyway.