Top 5: WWE Tournament Suggestions
WWE has gone tournament-crazy over the last couple of years. The Cruiserweight Classic, The United Kingdom Championship Tournament & The Mae Young Classic were all created to provide the WWE Network with programming & introduce new talent. NXT has The Dusty Rhodes Classic. Of course, we've also had various tournaments to fill title vacancies & decide #1 contenders. The Cruiserweights have one ongoing to crown a new singles champion & will likely crown new tag team champions with one soon.
I suspect this will be a trend that continues in the future. Triple H loves his tournaments. It probably goes back to the 1997 King of the Ring, when he gained the crown & began his rise to the top of the World Wrestling Federation. If it worked for The Game, surely it can work for others.
This week, I've come up with five tournaments that I'd like to see WWE produce. This isn't one of those columns where we beg for the KOTR to come back even though the last couple of kings accomplished nothing of value. These would be brand new concepts that I feel could do good business for WWE.
5. Bobo Brazil Classic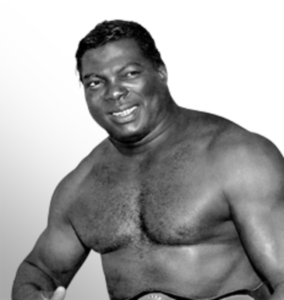 African-Americans have long been under-represented in pro wrestling, or portrayed in a negative light. As Bobo was the first of his race to be used in a main event position & broke the color barrier in many places across the country, he would be the perfect namesake for a tournament highlighting young African-American athletes. Perhaps the next Junkyard Dog or Booker T would emerge through this tournament.
4. Tournament of Hoss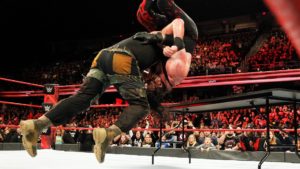 Jim Ross has been brought back for a number of these tournaments to call the action & lend an amount of gravitas with his name value. Some have said JR doesn't sound excited enough for these events. I don't think there's a tournament he would enjoy more than one with a bunch of hosses going at it. Mix the best big men of WWE with some of the young lions in the Performance Center like Lars Sullivan, Killian Dain & the members of War Machine. I think you'd have a good time on your hands. Heck, Kassius Ohno probably qualifies for this. The winner would truly be the Lord of all Hosses.
3. Raw Roulette Series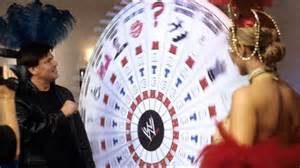 I've always loved match stipulations being determined by a wheel. WCW got scared off of Spin the Wheel, Make the Deal when it landed on "Coal Miner's Glove Match". It was their own fault because they didn't gimmick the wheel and they put a bad match concept on it. Many years later, the idea came to Raw for episodes of the show held in Las Vegas, and it was a rousing success. I think an entire tournament where the match stipulations were determined by the wheel would be awesome. Since Eric Bischoff is back under the WWE umbrella for now (and got one of the biggest pops at Raw 25), he can be brought in to host it.
2. WWE Legends Invitational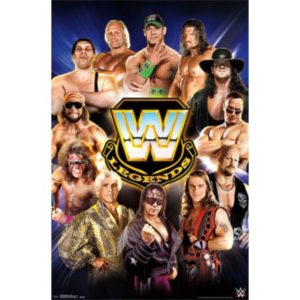 Who doesn't love seeing the WWE Legends? They typically appear for milestone episodes of Raw & SmackDown and when they do an Old School episode of Raw, and people always seem to enjoy it. Why not take guys that are under Legends contracts that are still physically able to perform and put them in a tournament? I don't want to see these guys wrestling on a regular basis, but it'd be a fun diversion for a month or so while giving them an actual reason to be there. It would also extend the ratings boost from people that only tune in when wrestlers from their childhood show up.
1. Copa Guerrero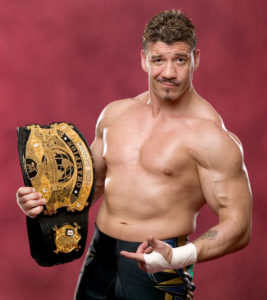 It's been awhile since WWE did anything to honor Eddie Guerrero. A tournament highlighting Hispanic stars would serve many purposes. It could showcase the art of lucha libre. Rey Mysterio & Alberto Del Rio could come back to participate. It would give WWE an excuse to raid AAA & CMLL, and even put a dent in Lucha Underground since those contracts have to expire someday.
I feel like this one is the most likely to happen, as Hispanics will one day take over the country much to the dismay of our current political leadership. I for one welcome our flipping masked overlords.