Top Five Modern Rivalries That Will Go Down in WWE History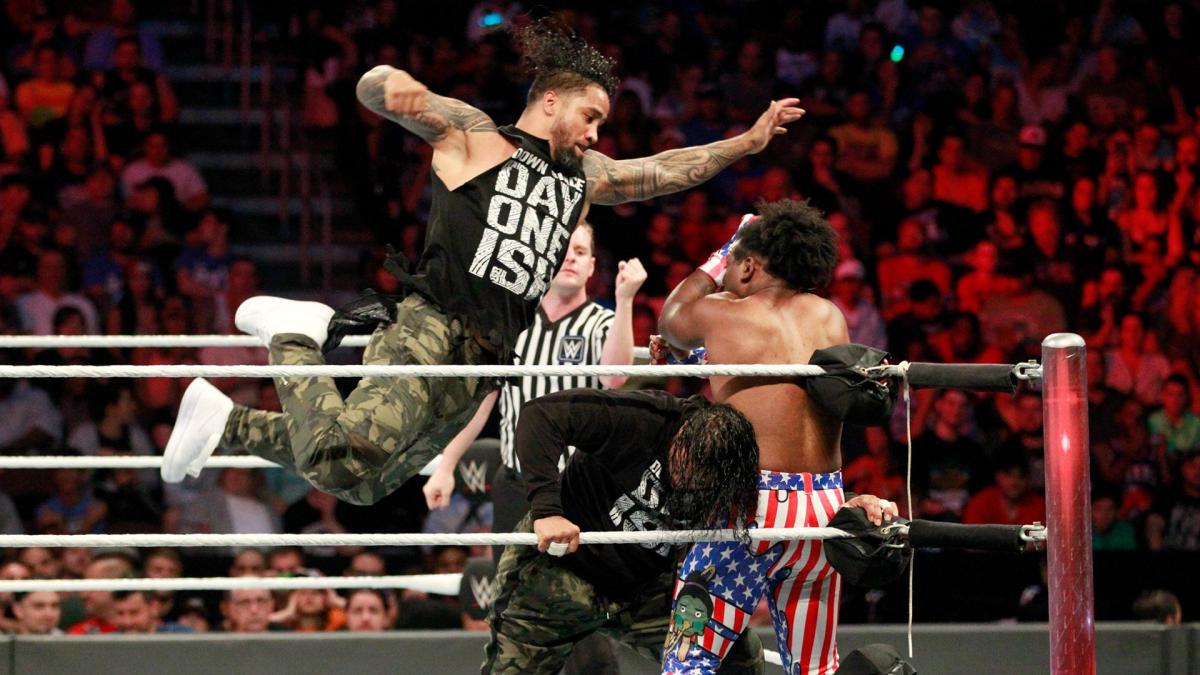 Rivalries go hand and hand with the WWE. From Hogan and Andre, to Hart and Michaels, to Austin and McMahon, rivalries can define an era, make a career, and provide entertainment like the world has never seen. While most great feuds took place in the past, there are a few modern rivalries that will likely go down in WWE history.
Honorable Mention – The Miz vs. Dolph Ziggler
The rivalry between the A-lister and the Showoff in late 2016 was the peak of SmackdownLive's "golden age." Battle after battle was fought, and it elevated the Intercontinental Championship to a level it has not seen since. The mix between the Miz's promo and heel work and Ziggler's story and character meshed so perfectly. Unfortunately, it is likely to be forgotten as both the Miz and Ziggler have gone on to do less exciting things. Not to mention the two have feuded over the Intercontinental Title before, and that wasn't as entertaining.
5. Ember Moon vs. Asuka
Perhaps another rivalry would be more fitting for this spot such as Styles vs. Cena or Ziggler vs. Miz, but when looking at the women of WWE only one rivalry makes sense at the moment. Bayley and Sasha Banks may give it a run for its money if their rivalry is reignited, but for now Asuka and Ember hold the crown. From the hype surrounding Ember Moon on her way in, to Asuka's final match at TakeOver Brooklyn III, to Asuka handing Ember the NXT Women's Championship, to their most recent encounter at the Royal Rumble. A friendly rivalry can be just as intriguing as a blood feud, and this should be a great example going forward.
4. The Usos vs. New Day
The feud between the Usos and New Day can be summed up with the fact that the two teams had to settle their differences inside Hell in a Cell. It is one of the few cell matches in recent memory that actually called for the stipulation. Even before that the two teams were putting on memorable bouts on otherwise disappointing cards. One of the genuine highlights for SmackdownLive coming out of WresleMania, the Usos have established themselves as one of, if not the best, tag team on the planet, and the New Day rejuvenated their gimmick the way only they can do. As of this writing, they look to do battle again at Fastlane, and write another chapter in what is certain to be a best seller.
3. Kevin Owens vs. Sami Zayn
While KO and Zayn have made amends while on their current Smackdown Live run, it is only a matter of time before they are at each other's throats once again. The life long friends have put on fan favorite matches before, but it seems they have a little more they could pull out for a big time match. A championship match between them is almost destined to happen at some point, and a resilient Zayn capturing his first world title from his rival would be a fitting story. No matter what either man does in his career, he will always be tied to the other man, be it a positive or a negative.
2. Braun Strowman vs. Roman Reigns
Braun is the perfect opponent for Reigns, or perhaps it's vice versa. Either way, these two are destined to fight forever. Their most recent encounter saw the two battle inside the elimination chamber, and while Roman was able to get the victory there, Braun has come away the winner in a lot of contests between the two. Roman is more than likely going to capture the Universal Championship at WrestleMania, but his opponents going forward is anyone's guess. A rekindling of his battle with Strowman could elevate the title in the eyes of the fans after the poorly received Lesnar reign. It could also provide Strowman with a well deserved world title run.
1. Johnny Gargano vs. Tommaso Ciampa
This is a bold prediction as the former DIY partners haven't even had a match against each other since their break up. However, seeing as how Gargano's story since NXT TakeOver Chicago has been trying to overcome the destruction of DIY, it seems likely the two will enter a war.  A war that will be driven by story and elevated by the in ring work of two great performers. While Gargano's NXT career is over at the moment, we're sure to see him continue his feud with Ciampa in some way. Hopefully when the two make the leap to the main roster, they continue their rivalry. If the cards are dealt right, this could end up being the rivalry of a generation.