WrestleMania 17 vs WrestleMania 19: Which Was Better?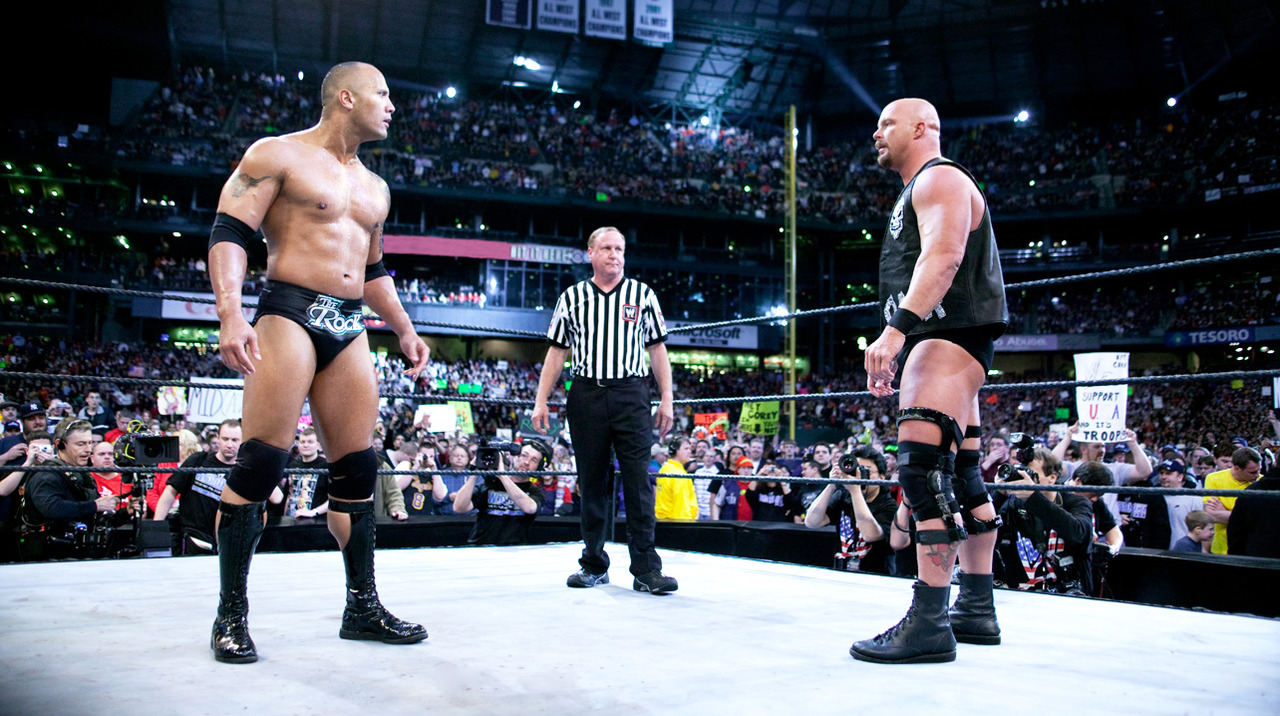 WrestleMania 17 is commonly accepted as the greatest WrestleMania of all time. For many, there is no argument. Personally, the greatest WrestleMania of all time isn't even being discussed in this article: WrestleMania 30. But I'm not even 100% sure that puts WrestleMania 17 at #2, thanks to the greatness that is WrestleMania 19.
I made the suggestion on Twitter, and it was definitely met with some argument—in both directions. So I did what any good journalist would do: I sat down, fired up the ol' WWE Network, and challenged my own claim that WrestleMania 19 is indeed the superior event between the two.
Let's make some comparisons:
The Non-Main Event Matches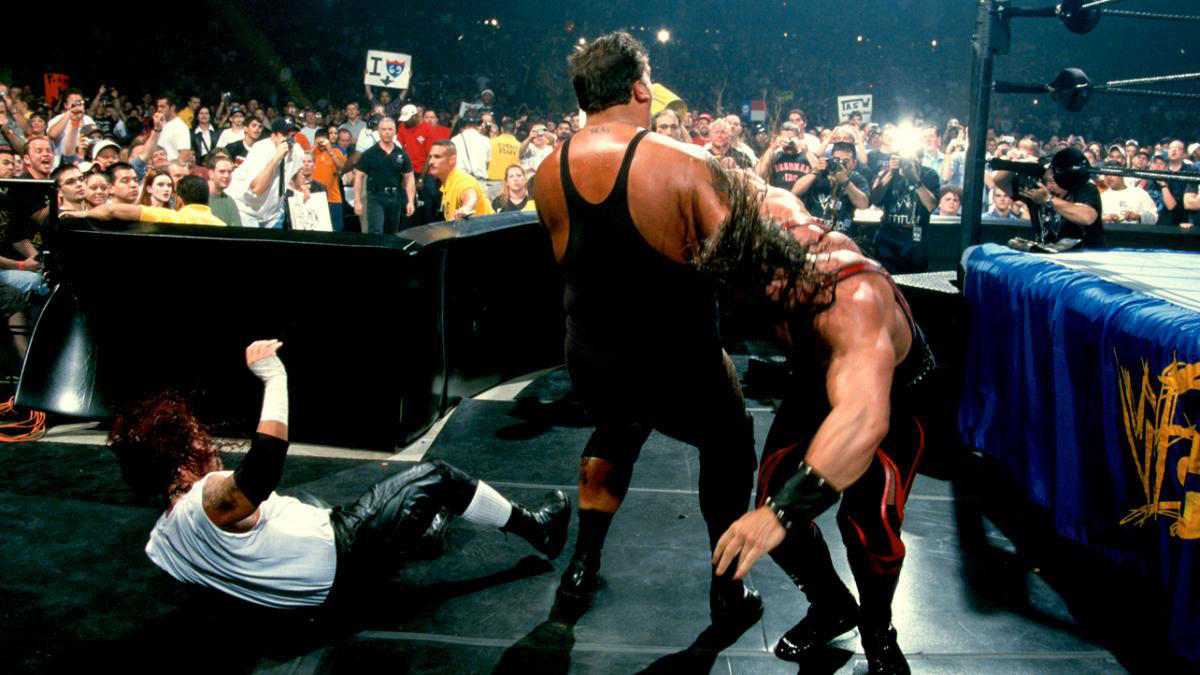 WrestleMania 17 is heralded as the greatest WrestleMania of all time because of the amazing line-up it features. Classics such as Chyna vs. Ivory, Kane vs. Raven vs. Big Show, and The Iron Sheik winning a Gimmick Battle Royal.
But hey, that's not to mean WrestleMania 19 wasn't without it's own "classics" like The Undertaker vs. Big Show and A-Train (which is better than anything I just listed for 17, by the way), and…well…that's it?
Matt Hardy vs. Rey Mysterio wasn't the greatest match of all time, but I'd rank it above those listed.
Compare the non-main event matches for each show. Remember, a "main event" at WrestleMania doesn't just include the last match. No matter what CM Punk tells you.
Mania 17:
Chris Jericho successfully defends the Intercontinental Championship against William Regal
Tazz & The APA beat The Right To Censor
Kane beat champion Raven and The Big Show to become Hardcore Champion
Eddie Guerrero beat Test for the European Championship
Kurt Angle cheated to pin Chris Benoit
Chyna destroyed Ivory to win the Women's Championship
The Iron Sheik eliminated Hillbilly Jim to win the Gimmick Battle Royal
Mania 19:
Matt Hardy defeated Rey Mysterio to retain the Cruiserweight Championship
The Undertaker beat The Big Show and A-Train in a handicap match
Trish Stratus beat champion Victoria and Jazz to win the Women's Championship
Team Angle beat Chris Benoit & Rhyno and Chavo & Eddie Guerrero to retain the Tag Team Championship
From an overall wrestling perspective, I am willing to give this one to 17. But it's only by a slight margin, and only because I hate ties.
Advantage: 17
Women's Matches
Using today's criteria, women's wrestling provides us with some of the most entertaining matches at WrestleMania. This year is no exception, with some making the argument that Charlotte's defense of the Smackdown Women's Championship against Asuka can headline next Sunday's event.
WrestleMania 17 featured the match I already labelled a "classic" in Chyna vs. Ivory. That match wasn't even really a match, and I regretted having to watch it again today.
WrestleMania 19 wins this category hands down with a very entertaining triple threat match between Victoria, Jazz, and Trish Stratus—one that say Trish capture the WWF Women's Championship.
Advantage: 19
Build
The build to WrestleMania is almost as important as the event itself. WrestleMania 19 almost has to lose this category for two reasons.
First off, it featured one of the worst world title builds in history, the build between Triple H and Booker T. This match was built on Booker T's past transgressions, which landed him in prison. Triple H didn't outright take the build into a racial area, but nearly every negative stereotype was used against Booker T. That build may have worked, if Booker had won. But he didn't, and basically proved Triple H's points about him as correct.
Flip it around to the build for WrestleMania 17, largely surrounding the second WrestleMania match-up between "Stone Cold" Steve Austin and The Rock. My thoughts about that match will come in a moment, but the build? One of the best ever.
Advantage: 17
The Top Of The Card
This is where I have a hard time understanding those who swear by WrestleMania 17. I mean, the top of the card doesn't even compare.
Mania 17:
Shane McMahon defeated Vince McMahon
Edge & Christian beat The Dudleys and The Hardys in a TLC Match to win the Tag Team Championship
The Undertaker beat Triple H
Steve Austin pinned The Rock to win the WWF Championship
Mania 19:
Shawn Michaels pinned Chris Jericho
Triple H beat Booker T to retain the World Heavyweight Championship
Hulk Hogan beat Vince McMahon
The Rock pinned Steve Austin
Brock Lesnar defeated Kurt Angle to win the WWF Championship
WrestleMania 17—and no WrestleMania for that matter—can even come close to WrestleMania 19 the top of the card. It's the greatest five match stretch in history. There is no argument here.
Advantage: 19
Emotional Moments
WrestleMania is a spectacle, and it's remembered for its moments more than its matches. WrestleMania 17 had its emotion with the TLC match, Chyna shifting to the Women's Division, Triple H nearly ending The Streak before it truly became special, and the "Stone Cold" heel turn that ultimately went nowhere. Plus you have the amazing payoff to the Shane vs. Vince feud, which is one of my favorite "entertainment" endings in history.
But WrestleMania 19 featured Chris Jericho ruining the moment between himself and Shawn Michaels, Booker T nearly taking off Triple H's head, Hulk Hogan waging (and winning) a bloody war against the man who used him to build an empire, The Rock finally beating Steve Austin in what would be the latter's last WrestleMania match, and Brock Lesnar cementing himself as the future by winning the WWF Championship from Kurt Angle (which ultimately turned out as well as Austin's heel turn at 19).
Another category where 17 simply loses out to 19.
Advantage: 19
The Undercard. The Women. The Build. The Top Of The Card. The Emotion.
Both WrestleMania 17 and WrestleMania 19 are amazing events, and they rank among the Top 3-5 WrestleManias ever. But taking an objectively subjective look, removing the rose colored glasses of personal memory and emotion, it's hard to rank 17 above 19.
The title of this article is "WrestleMania 17 vs WrestleMania 19: Which Was Better?"
The answer is WrestleMania 19.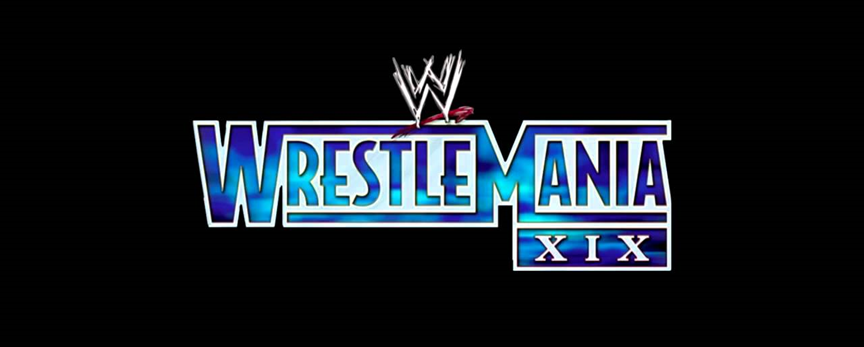 King's WrestleMania Rewind: Stone Cold VS. Scott Hall (WrestleMania X8)
Chris King is back with another WrestleMania Rewind, looking at the NWO's Scott Hall battling Stone Cold Steve Austin at WWE WrestleMania X8 from Toronto!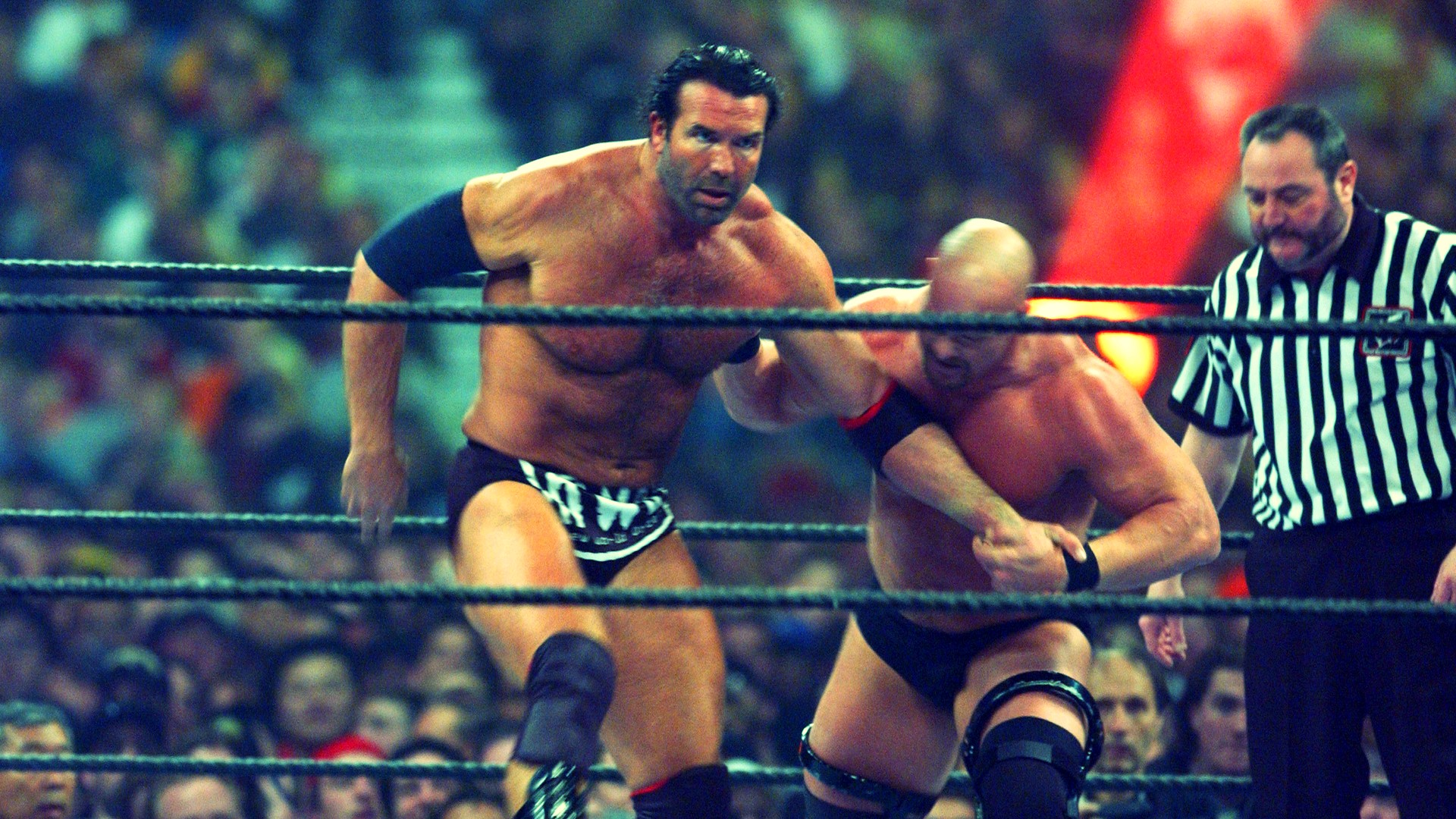 Chris King is back with another WrestleMania Rewind, looking at the NWO's Scott Hall battling Stone Cold Steve Austin at WWE WrestleMania X8 from Toronto!
Chris King is back this week with another edition of WrestleMania Rewind, where he is rewatching all the past Mania matches and feuds. This week you're in for a treat as we look back at 'Stone Cold' Steve Austin vs. Scott Hall at WrestleMania X8.
In late 2001, Vince McMahon bought out his competition WCW and acquired the rights to a plethora of talent including Booker T, Eddie Guerrero, Chris Benoit, and the iconic trio known as NWO. Hulk Hogan; Kevin Nash, and Scott Hall were hell raisers, and what better way to make a name for yourself than take out the two top superstars in the WWE The Rock, and Stone Cold?
The NWO cost Austin his chance at becoming the Undisputed Champion at No Way Out during his match with Chris Jericho. Adding insult to injury, the NWO spray-painted 'The Texas Rattlesnake' with their brand logo just like they did in WCW. As you can imagine, Austin was pissed and out for revenge against the group and primarily Scott Hall.
Hall would challenge Stone Cold to a match at WrestleMania 18. Both superstars beat the living hell out of each other leading up to this highly-anticipated match for who runs the WWE.
The glass broke and Stone Cold made his iconic entrance, and black and white NWO covered Halls' entrance alongside Kevin Nash. With the odds stacked against 'The Toughest S.O.B' could Austin or NWO prove their dominance? Sadly the NWO  broke up that very night when Hulk Hogan came to the aid of his adversary The Rock after their 'iconic' dream match. Stone Cold would ensure the victory with the Stunner. Hall would perform an Oscar-worthy sell over the finisher.
What a time to be a wrestling fan in the 2000s when nothing was impossible for WWE. Who would've thought WCW would go out of business and Hogan would make his long-awaited return to WWE?
King's WrestleMania Rewind: Seth Rollins vs. Kevin Owens (WWE WrestleMania 36)
Chris King takes a look at the most underrated WWE WrestleMania matches, and starts off with Seth Rollins battling Kevin Owens at WrestleMania 36!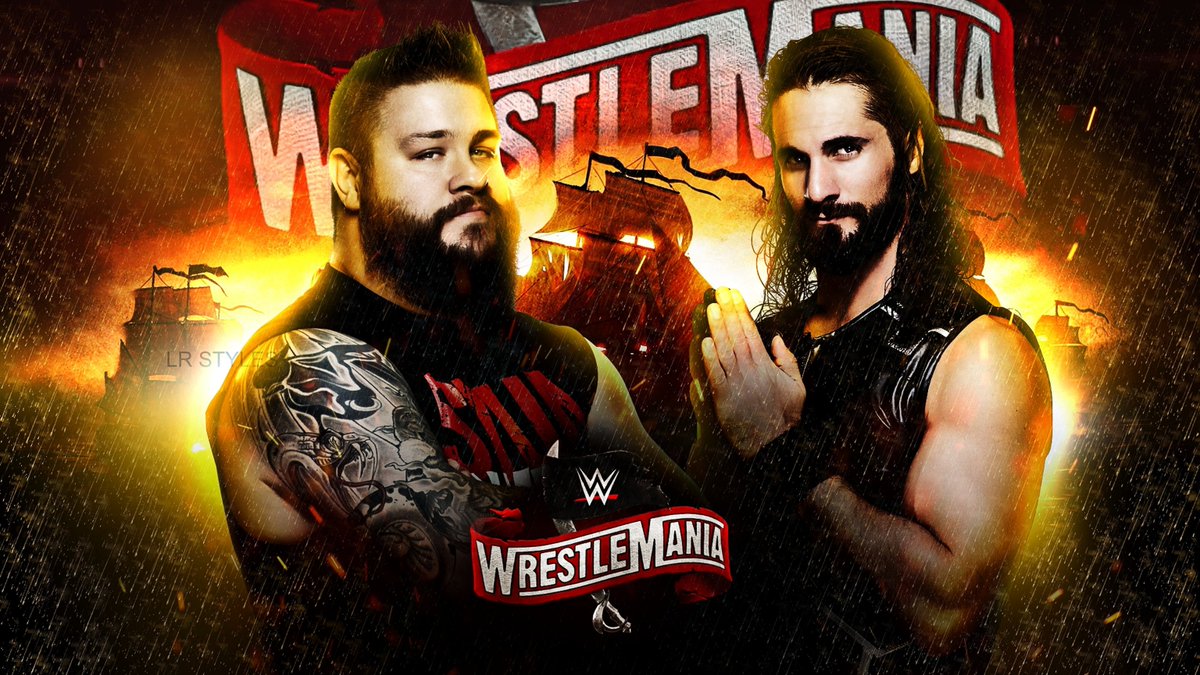 Chris King takes a look at the most underrated WWE WrestleMania matches, and starts off with Seth Rollins battling Kevin Owens in the WWE Performance Center at WrestleMania 36!
Chris King is starting a new series heading into WrestleMania season dubbed WrestleMania Rewind. Each week he'll be going back and sharing his insight over underrated matches at the Show of Shows. First up, is Kevin Owens vs. "The Monday Night Messiah" Seth Rollins at WrestleMania 36.
At the 2019 edition of Survivor Series, Rollins sacrificed himself during the men's traditional match allowing SmackDown to ultimately gain the victory. The following night the self-proclaimed Messiah, berated the whole roster but KO was not having any part of it. Owens quickly became a huge barrier in Rollins' cause for the greater good. The Authors of Pain attacked Owens with Rollins' character in question.
Owens finally had enough of his rival's mind games and torment and challenged Rollins to a match on the Grandest Stage Of Them All. Rollins mockingly accepted his challenge and the match was made official for night one of WrestleMania. Owens came out of the gate beating the holy hell out of the Monday Night Messiah trying to achieve his long-awaited moment at Mania but, Rollins tried to steal a disqualification victory by using the ring bell.
Owens hellbent on revenge provoked Rollins into turning their encounter into a no-disqualification contest where the fight could be taken all over the empty arena. The highlight of the match, was when KO used the WrestleMania sign to deliver a thunderous senton bomb through the announce table. Owens would secure the victory with a Stunner in an incredible match. Despite having no crowd during the pandemic era, both KO and Rollins put on an intense performance under the brightest lights.
In my personal opinion, this was a great feud that helped both superstars in their transformation as compelling characters for years to come.