WrestleMania Updates, Kevin Owens, Sami Zayn, Cedric Alexander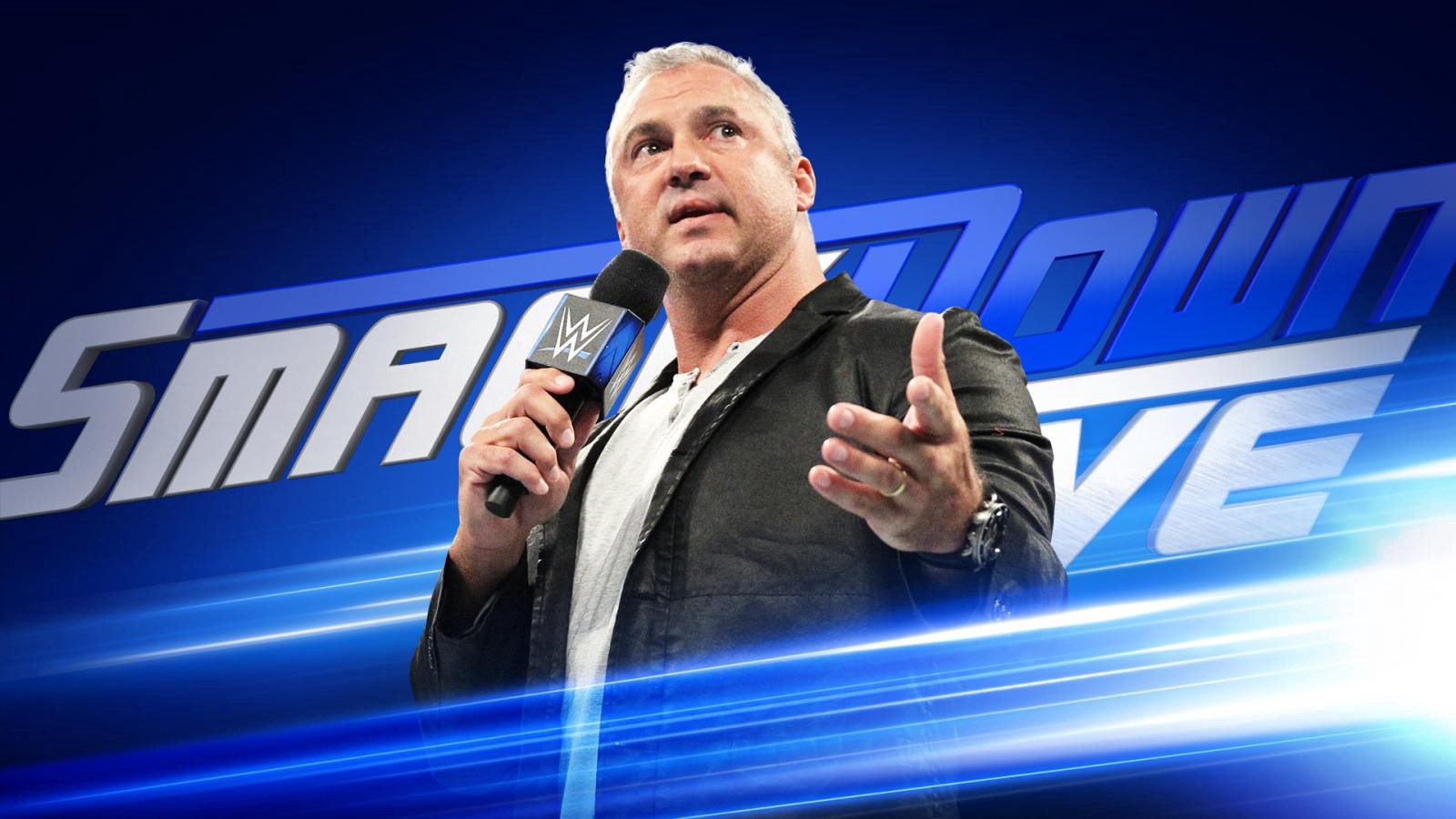 Shane McMahon announced in the closing segment of Smackdown Live that Sami Zayn vs. Kevin Owens would happen at Wrestlemania 34 before the two on-again, off-again frenemies mercilessly attacked him.
The match announcement and vicious attack came after Shane stated tonight would be his last appearance as he was taking a leave of absence from his storyline duties as Smackdown Commissioner.
The singles bout, if it sticks, would mean that Zayn and Owens face off in a singles bout on WWE's biggest stage of the year. Their rivalry (and at times, tag team) has risen from the Montreal independent wrestling scene to independent events across the world to Ring of Honor and WWE.  A singles bout at Wrestlemania would be a great chapter in their storied feud.
Cedric Alexander punched his ticket to a Cruiserweight title match at WrestleMania. He defeated Roddy Strong to earn the title match for the vacant title. His opponent will be announced next week, after the Mustafa Ali and Drew Gulak match.
My Thoughts:
This Owens, Zayn and Shane storyline has now reached its peak. After the brutal assault it's obvious two things will happen. Shane will be taking on Zayn and Owens in some capacity and the match will be made by Daniel Bryan. The question will be, if Bryan turns on Zayn and Owens telling them what they did was heinous and they decide to attack Bryan. Opening the door for the much antipated return of one of the most beloved characters in history. Two other options are that Shane has another partner or its a triple threat match between Shane, Owens and Zayn. Sign me up for Bryan teaming with Shane, as I predicted back in November.
Please continue to follow us and share our articles. Checkout the podcasts and more. You can see all the latest content @theCHAIRSHOTcom. Follow @Awesomephinatic for news updates and fantastic opinion. Remember when it comes to rumors…. Always Use Your Head!
WWE News: Twitter Exchange Leads To Match On Tomorrow's SmackDown Live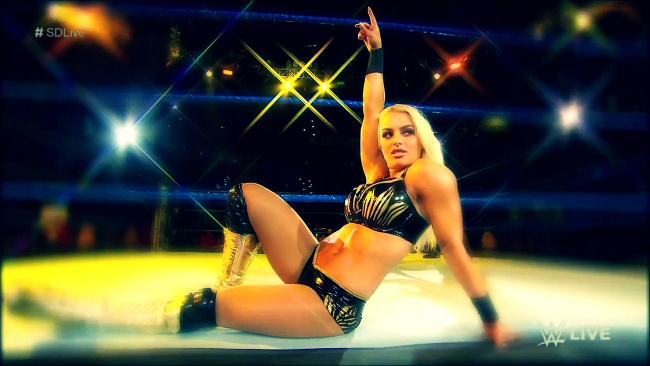 A war of words on Twitter has led to a match on SmackDown Live!
Although SmackDown Women's Champion Becky Lynch seems to be getting all the attention from the WWE Universe these days for her antics on Twitter, she certainly isn't the only Superstar using it to throw shade at other Superstars.
Over the weekend, the blue brand's Mandy Rose and Naomi had quite the exchange after Mandy decided to poke fun at 'The Glow Queen' following a loss alongside Jimmy Uso in the Mixed Match Challenge last week:
. @NaomiWWE I actually feel kinda bad for you sis…

Even @WWEAsuka got tired of you & now has a #TLC title match…
AND
You're the reason u and ur hubby just lost in #MMC … NOW WHAT ?!?! 🤷‍♀️

— Mandy (@WWE_MandyRose) December 8, 2018
I am not your sis! How can someone so beautiful on the outside be so damn ugly inside ? Keep it up #bootlegEva and I'll finish snatching you like I was before https://t.co/rQPURLnzs8

— Trinity Fatu (@NaomiWWE) December 8, 2018
Aww you sound just like all these little trolls on here …

You people have no idea what to do when you see real women like Eva and myself, except hate on em'… #SoOriginal ✋🏼💋 https://t.co/e2N9Bmx2Sv

— Mandy (@WWE_MandyRose) December 8, 2018
This of course brought in Mandy's pal Sonya Deville to her defense, which brought a response from Naomi:
Since you're such a cheerleader for @WWE_MandyRose you should get her this for Xmas I know she'll love #bootleg pic.twitter.com/Q4WCYxRxV1

— Trinity Fatu (@NaomiWWE) December 9, 2018
Now, SmackDown Live General Manager Paige has chimed in, taking notice of the Twitter beef and making a match official for tomorrow night's episode of the blue brand:
I've seen the chitter-chatter, I KNOW you two don't exactly get "along" well, so if @NaomiWWE and @WWE_MandyRose want to fight…let's do it on #SDLive! You can consider that hashtag official. See you ladies in Sin City!

— PAIGE (@RealPaigeWWE) December 10, 2018
Will Sonya Deville be the deciding factor in this match? Let us know on social media @theCHAIRSHOTcom and always remember to use the hashtag #UseYourHead!
Colt Cabana's Lawsuit Against CM Punk Gets Thrown Out, Cabana Re-Files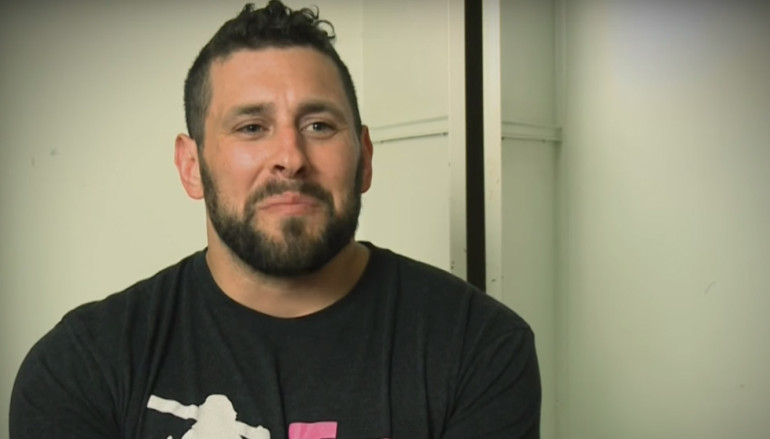 The latest on Colt Cabana's lawsuit against CM Punk!
It's been quite some time now since we've had any updates regarding the lawsuit filed by Scott 'Colt Cabana' Colton against Phil 'CM Punk' Brooks, as the last word came from Cabana himself when he addressed it on his The Art Of Wrestling podcast back in August (find that here).
Of course, it was revealed back on August 9th that Cabana was suing Punk after an arrangement had allegedly been made between the two for Punk to cover Colt's legal fees stemming from the lawsuit against them by WWE Doctor Chris Amann (read up on that here). And of course that all stemmed from the 2014 episode of The Art Of Wrestling in which Punk really took the company, especially the medical team, to task for mishandling multiple injuries he had suffered.
There is finally an update today, as PWInsider has reported that the lawsuit was officially dismissed by Judge Daniel Kubasiak of the Cook County Circuit Court in Illinois back on November 26th, as the Judge sided with Punk's attorneys who had argued that their was never any definitive contract between Punk and Cabana. However, the dismissal of the case doesn't bring it to an end as Cabana had the option and chose to re-file, adding that he had received letter from Dr. Amann's attorney to remove the podcast episode of they would face legal action. This is of note because Cabana had also claimed that when he brought the letter to Punk's attention, he allegedly said his legal team would "handle it".
On top of that, Cabana's re-filing also claims that Punk's comments on The Art Of Wrestling were done knowing it likely would lead to legal issues. Additionally, the amended filing states that Colt would have settled during the Amann suit had he had prior knowledge that the legal fees were not going to be covered by Punk. Cabana is also seeking a jury trial and at this time, Punk's legal team has until December 28th to file a formal response.
How do you feel about the Punk/Cabana friendship falling apart? Let us know on social media @theCHAIRSHOTcom and always remember to use the hashtag #UseYourHead!