WrestleMania VIII: Storm in the Heartland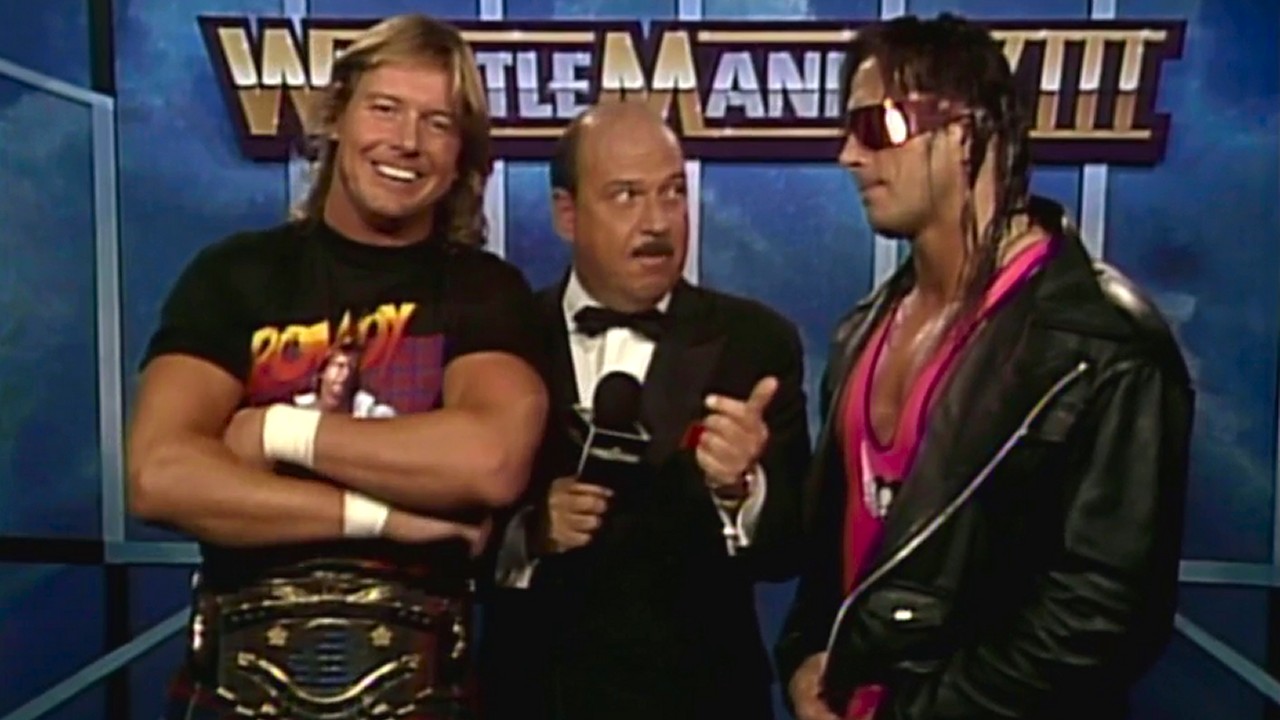 WrestleMania VIII comes to us from your humble reviewer's beloved hometown, Indianapolis, Indiana. This is the only WrestleMania Indianapolis has hosted, so it's a little more special to me than the others.
This is not one of the better known WrestleManias, despite the fact that the WWF Champion coming in was 'Nature Boy' Ric Flair, one of the all-time greats, embroiled in a love triangle (or so he thinks) with Randy Savage and Savage's wife, Miss Elizabeth.
WWF is in the middle of a generation change. A lot of the mainstay superstars of the 80s and the first seven years of WrestleMania are leaving for different pastures and a new group is taking over, ones with a little more edge and a little more nuanced than before.
We also find Hulk Hogan and Hulkamania at a crossroads; the little Hulkamaniacs are growing up and moving on to new heroes, ones that don't subscribe to the values of Hulkamania. Hogan's interests and responsibilities have changed. Does Hulk Hogan and Hulkamania still have a place in WWF?
With all that going on, why is this WrestleMania almost forgotten? Does it deserve to be? Let's find out.
Opener:
The graphics of what Indianapolis looked like in 1992 brings back fond memories and a few tears to my eye.
According to Monsoon, every belt in the WWF is up for grabs. Bobby Heenan is looking for the centerfold pictures of Elizabeth that Ric Flair promised to show.
Our National Anthem is sung by Reba McEntire in her big hair days. Of course, Reba does amazing, as always. The crowd loves it and we're off to a great start. Only way that could've been better is if the singer had been John Cougar Mellencamp.
Shawn Michaels (with Sensational Sherri) vs El Matador
El Matador (Tito Santana) comes out to a great pop, despite the outfit. He bows to Reba and stands aside so she can go to the back. HBK comes out to loud boos, Sherri is with him and dressed very tackily, but I guess that was the point.
This match starts with words and shoves and we are off!
This was a really great start to WrestleMania. Santana and HBK really worked well together and got the crowd going.
Winner: Shawn Michaels by pinfall. Afterwards, HBK and Sherri celebrate, HBK gestures Sherri over, shoves her to the ground and does the HBK pose.
Highlights: Santana hitting that flying forearm is always a highlight. HBK being able to stand on his own without a tag team partner was very impressive. Sherri running around one half of her top sliding down was funny.
Comments: Whatever Tito did to deserve that gimmick couldn't have been that bad. He looked good in the outfit, but the gimmick was awful. Even knowing that it was a work, seeing Sensational Sherri, one of the toughest, baddest, women in wrestling, letting herself be pushed around really bothered me. Especially since I just watched her take it to Ultimate Warrior and Randy Savage in the previous year's WrestleMania.
The Streak: Undertaker (with Paul Bearer) vs Jake Roberts
Roberts is first out, and for the first time, he doesn't have Damien with him. The crowd is decidedly against Jake, and it's odd to not see him carrying the snake around. Undertaker and Paul Bearer are out to a huge pop
This was a really good match. Roberts and Undertaker really worked well together as opponents. It's too bad Roberts left after this match, this could've been a great long-term feud.
Winner: Undertaker by pinfall after hitting Roberts with a tombstone out on the floor. The Streak is now 2-0.
Highlights: Monsoon and Heenan arguing about who is supposed to find out what's in the urn. Taker getting up from two DDTs, an unheard-of feat.
Comments: This is one of the better matches in the early days of the Streak.
Intercontinental Championship Match: Roddy Piper vs Bret Hart
Bret comes out to a really good pop. Piper also gets a great pop.
This is definitely a match of the night contender. The contrast in styles and personalities worked really well together. They went out there to tear the place down. That said, there were some awkward moments, like when they botched a spot where they were both supposed to go over the top rope and an awkward looking suplex.
Winner: Bret Hart by pinfall. Afterwards, Piper gave Bret the belt, helped Bret to his feet, put the belt around his waste, and they hugged, showing it was more about respect than the belt.
Highlights: Piper opening the ropes for Bret after a botched spot over the top rope. Piper not going for the easy win, by hitting Bret with the bell. Piper giving Bret the belt after the win and helping him put the belt on. Them helping each other to the back.
Comments: I really liked this match. Piper and Bret worked great together.
For some reason, we're having an interview with Lex Luthor, who is not part of WWF at this point. As usual, Lex comes across as very phony and insincere, but it works here.
Eight Man Tag Match: Big Boss Man, Jim Duggan, Sgt. Slaughter, and Virgil vs The Mountie, The Nasty Boys, and Repo Man (with Jimmy Hart)
All eight men are in the ring already for this thing. For some reason, this eight man tag has a guest ring announcer, Ray Combs, who was the host of Family Feud at the time. Ray says the feuds are his business. He then proceeds to introduce and insult the heels using the Family Feud survey model, much to the crowd's amusement and the increasing anger of the heels.
Ray seems to sense he's in danger, throws out a final insult to the Nasty Boys and bails out under the bottom rope. The Nastys try to protect him by grabbing for the back of his jacket, making it look like they were trying to grab him to beat him up, but Combs moved a little too fast and fell right to the floor.
This match was a mess, even on paper. This just felt like they threw together eight guys that had nothing better to do that day. That said, everyone seemed very…enthusiastic about it.
Winner: Big Boss Man, Sgt. Slaughter, Virgil, and Hacksaw Jim Duggan by pinfall after one Nasty Boy clobbers another by accident. The faces celebrate together.
Highlights: Ray Combs' introduction of the heels was about the only good thing about this match. Also, the Nasty Boys trying to keep Combs from getting hurt running from the ring, while maintaining Kayfabe was hilarious.
Comments: Well, that filled some of the time. I wish we'd gotten more of a reason for the team compositions.
WWF Championship Match: Ric Flair (with Mr. Perfect) vs Randy 'Macho Man' Savage
Ric Flair is out first, in one of his trademark robes, to mixed reactions. Savage gets a huge pop.
This match starts out on the floor, so we already know this is going to be crazy.
This was a really good match, rotten story aside. As someone who never watched WCW and, so, never Flair in his prime, this match was a real eye-opener.
That said, this match had plenty of awkward moment, including Flair's obvious blading.
Winner: Randy 'Macho Man' Savage by pinfall, with a handful of tights.
Highlights: Elizabeth ignoring WWF officials (including a young Shane McMahon) to be by Savage's side and finally having enough and slapping the taste out of Flair's mouth.
Comments: I hated this whole Flair/Elizabeth/Savage storyline when I was a kid because I believed Macho Man and Elizabeth were a forever thing and Ric Flair was a big meanie who was trying to mess things up (I was nine when this was going on). As a grown woman, I hate it even more because of how Elizabeth was treated. That said, this was a really good match and if they'd given it a better story, I think I would've enjoyed it more.
We get a rehash about the issues between Hogan and Justice leading up to their match.
Tatanka vs Rick Martel
Members of Tatanka's tribe are doing a dance in the ring. We go to Mooney, who is with The Model. Martel makes a lot of bad Native American pun, even hinting that there won't be a match.
Martel is out first to boos. Tatanka is out to nice cheers.
This was a solid match, but the pairing feels a little random.
Winner: Tatanka by pinfall
Highlights: The Lumbee tribe dance
Comments: This is another one where I'm not sure what's going on. This seems to be a time filler and palate cleanser after the crazy WWF Title match.
WWF Tag Team Championship: Money Inc (with Jimmy Hart) vs The Natural Disasters.
Money Inc comes out first to boos, but not really a loud one. Natural Disasters are out to a slightly better pop.
This was an okay match. Given their size, the Natural Disasters seemed to be a tough pair to get much out of, but DiBiase and IRS did, but it wasn't a show stopper.
Winner: Natural Disasters by countout. Money Inc leaves with Jimmy Hart and the Natural Disasters are furious.
Comments: I'm 'eh' on this match. It was a good effort by both teams.
We get a segment between Brutus Beefcake and Mean Gene, discussing Hulk Hogan. Beefcake says he and Hulkamaniacs will always be behind Hogan, even if it is Hogan's last match.
Owen Hart vs The Skinner
Skinner is already in the ring when Owen gets there and gets the jump on him as Owen changes his clothes.
This was a short one, not much to say. Owen looked good.
Winner: Owen Hart by pinfall. Owen literally kicks Skinner out of the ring and celebrates.
Comments: Well, that filled a couple of minutes.
We go to Mean Gene with Sid and Harvey and get one of my favorite promos of all time, just because Sid's reaction to a seemingly innocuous comment was so over the top.
Hulk Hogan vs Sid Justice (with Harvey Whippleman)
Whippleman is already in the ring and Finkel isn't happy about having to announce him. Sid is out first to loud boos. Unsurprisingly, Hogan gets a huge pop, clearly the crowd doesn't believe this is the last match for Hogan.
Sid gets the jump on Hogan and they start fighting while Hogan's music is still playing.
This match was a poor substitute for Hogan/Flair. The story was okay, but the improvised finish with Papa Shango missing his cue and Warrior's surprise return just made things a mess.
Winner: Hulk Hogan by disqualification after Papa Shango, who missed his cue, runs into the ring and attacks Hogan. Justice and Shango attack Hogan until Warrior comes out to save the day. Warrior runs Sid and Shango off and Hogan and Warrior celebrate with the Hulkamaniacs.
Highlights: Hogan throwing Whippleman to Sid.
Comments: This is the first time that the WWF/E Champion was not part of the Main Event and I can't say it was a good substitute.
Overall Comments: Does WrestleMania VIII deserve to be forgotten? In my opinion, no. This wasn't a great PPV, not when compared to past years, but this wasn't a total dud. The Intercontinental Title Match was spectacular and, despite some issues, a rotten storyline, and bad placement, the WWF Title match was really good. Undertaker vs Roberts was a sleeper good one, so was HBK vs Santana.
If this show is forgotten, it's partly because of the aborted Hogan/Flair match that wouldn't happen until after both men had left WWF. By not giving the viewers the match they really wanted to see, and giving them a double main event instead, they killed interest in the card. The other part is that WWF had a greatly reduced roster compared to previous WrestleManias. A lot of the old mainstays were gone or getting ready to leave: Andre, Steamboat, Valentine, Rude, Demolition, Hercules, Roberts (WrestleMania was his last WWF PPV for four years). The old gang was breaking up and new members were coming in and that's always a hard transition.
Celebrities: I'm not sure why Ray Combs was the guest announcer for a mid-card match, but he did a good job. Reba's singing was gorgeous, as always.
Stinkers: The eight man tag match. I have no idea what was going on there.
Snoozers: Hogan vs Justice. The match was blah and the ending was a mess.
Match of the Night: Piper vs Bret, no question.
Promo of the Night: The Legion of Doom's return with Paul Ellering. Even twenty-six years later, this promo gives me chills. Heenan's reaction sold it completely.
Honorable mentions
Hogan's interview with Vince McMahon. It really seemed like we were being prepared to say goodbye to Hulk Hogan after WrestleMania VIII. Something that was inconceivable at the time.
Sid's interview with Mean Gene. Hearing Sid call Okerlund a 'fat, bald-headed, little oaf!' over an innocuous comment makes me laugh.
Savage's promo after winning the title. He proved that the honor of his wife meant more to him than the belt. He only took the belt because it mattered to Flair, not because he wanted to be Champion again.
Flair's promo after the title match. He was utterly unrepentant about what had happened and vowed to not give up and keep going for Elizabeth.
Note: I've seen this PPV on VHS a couple of times, and noticed that an interview segment with Lord Alfred Hayes interviewing the Undertaker was cut from the Network version.
Final thoughts: As I said before, this WrestleMania is special to me because it happened in Indianapolis. This was also the first WrestleMania that I remember being really invested in emotionally, or as emotionally invested as a nine year old can be. I think it deserves more credit for putting together a good card from a roster that was greatly reduced by the loss of many of WWF's previous mainstays.
Chairshot Classic: Andrew's 2019 AEW Double or Nothing Ratings & Analysis
Take a look back at AEW's first PPV effort, the 2019 Double Or Nothing in Andrew's Retro Ratings and Analysis!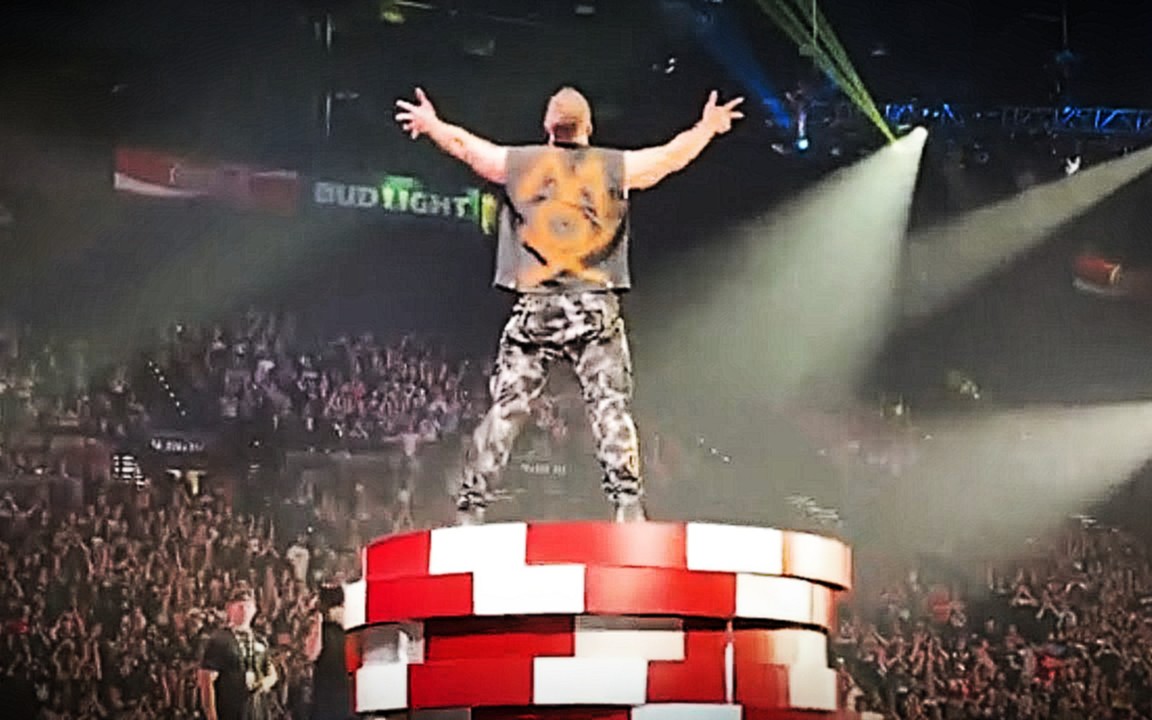 Take a look back at AEW's first PPV effort, the 2019 Double Or Nothing in Andrew's Retro Ratings and Analysis!
With AEW Double Or Nothing–the 2022 edition–on the horizon, enjoy this trip down memory lane as Andrew Balaz reviewed the inaugural Las Vegas AEW pay-per-view…spectacular?
Well this is history boys and girls. Good, bad or indifferent, it's the first show of the IWC's favorite t-shirt company. What becomes of Hangman since he's injured and PAC cancelled? What surprises will we get?
We all sit here with bated breath. Some want it to fail, many want it to succeed. Me? I just want it to not suck.
Let's see what we got!
Ratings:
Casino Battle Royal: Hangman Page wins @10:45 – **
Sammy Guevara vs Kip Sabian: Sabian wins Argentine Facebuster @9:55 – ***
So Cal Uncensored vs Strong Hearts: SCU wins via Best Meltzer Ever @14:00 – *** 1/2
Britt Baker vs Nyla Rose vs Kylie Rae vs Awesome Kong: Britt Bakers wins via Kneecap Brainbuster @11:05 – ***
Best Friends vs Angelico & Jack Evans: Best Friends win via Strong Zero @12:55 – ** 1/2
Riho, Hikaru Shida &  Ryo Mizunami vs Aja Kong, Yuka Sakazaki & Emi Sakura: Hikaru wins via Three Count @13:10 – *** 1/4
Dustin Rhodes vs Cody Rhodes: Cody wins via Crossroads @22:35 – *****
AAA Tag Team Championship: The Young Bucks (c) vs Lucha Brothers: Bucks retain via Meltzer Driver @25:00 – *****
Kenny Omega vs Chris Jericho: Jericho wins via Judas Effect @23:50 – **** 1/4
Analysis:
This was definitely a mess. A few spots, a bunch of messy spots and just generally awkward moments. Flying Brian Jr had a few decent spots, Luchasaurus looked good and Orange Cassidy is awful. Hangman being the 21st entrant made a lot of sense, but probably already upset a few people since it wasn't CM Punk or Jon Moxley. Of course Page won. He can fight with a bum leg, cause he has three of them. So yeah, not an awful match, but it had a lot of issues.
Sabian looked tremendous in this match. Guevara definitely did too much. Shooting Star onto Sabian draped over the outside barricade, a bad double Moonsault and standing Shoot Star hurt the match a little. But Sabian's technically proficient, charismatic and can hang in the air a bit too. So Sabian was the star here. Solid match.
Well now, this was great. Strong Hearts trio pulled off some great fluid offense and SCU did fantastic. This was just a great match, I can't really accurately describe more than great match. Best Meltzer Ever is a little dumb when it comes to names, but damn was this a good match.
So Brandi comes out in her gear to swerve us that she's adding herself to the match, but instead she adds Awesome Kong! So the Triple Threat turns into a Fatal 4 Way and it's not bad. A lot of the early portion is focused on taking out Kong, then Nyla becomes the target. Britt and Kylie are the ones left in the ring after the collateral damage. Kylie looks to be firing up for a finish, but Britt catches her in a Kneecap Brainbuster (Adam Cole's Last Shot in ROH).
Excessive spots, excessive near falls, I knew to expect it to a degree with these four, but that doesn't make it better. This was definitely an 'Indie style" match, but the crowd seemed to enjoy it. There was a lights out attack on both teams from…some team, with masked minions. The "Who Are You" chant kicks up and commentary doesn't lend any information. So that's really not helpful.
Everyone got their stuff in, we got to see a lot of personality from the different women and the action was solid. I also appreciated Emi Sakura trying to rally momentum doing We Will Rock You stomps (since she was dressed as Freddy Mercury). Save for the big mess up with the bell ringer calling the end of the match when the referee obviously held up 2 and said 2, just messed up the flow and gave away the finish since Hikaru's music played. Not bad, just the ending did kind of take the air out of a pretty good match.
Wow. Dustin and Cody brought it, Dustin bladed pretty deep, I think even Dusty would've blushed. New moves from Dustin like the Misawa style Apron Senton, a Code Red and a few classics. The blood, the desire to keep fighting, this was everything wrestling should be. It made sense for Cody to win the match of course, but wow after the match was a beautiful moment. Also call of the night might have to go to Excalibur when Cody hit a Pump Kick aka Bicycle Kick and you hear him say something like " He hit him with a BICYCLE".  In a huge homage to Dustin and Dusty's Heart to Heart promo, Cody tells Dustin he can't retire, because he needs a partner. He doesn't just need a partner, he needs his big brother. This was a great way cap off such a hard hitting personal match. Wow.
Belt reveal with a few extra curricular and Bret Hart. Much like Bret Hart, the belt doesn't do anything for me. It looks a lot like Big Gold, but it's so ostentatious it's hard to love it. Just too shimmery or whatever. It's not bad, but I in no way love the belt.
I'm very happy there was the unveiling ceremony between the Rhodes match and this one. Cause this was a great match and moving it out too quick could've hurt the crowd immersion. Great tandem moves, a decent thread of the ring rust playing a part against the Young Bucks early on and just generally great spots. There definitely was a lot of stuff, big spots and it was "spot monkey" style, but it all worked. The Lucha Brothers pulled out crazy moves to try and get the AAA belts back and the Bucks were trying to prove they still had it with most of the year off. Just really really good.
Well now Jericho and Omega pick back up where they left off. Referee Paul Turner allows for a lot of out of the ring shenanigans. Jericho busts Omega open, tries to use a table as a shield, but Omega still throws himself at Jericho.Jericho focuses on Omega's face with the Triangle Dropkick, a Lionsault went high and this was pretty damn solid. A few missteps and Jericho not countering the first One Winged Angel was car crash worthy, but aside from that, this was nice. Multiple Codebreakers followed by the new Judas Effect, leave Omega laying for the 1, 2, 3.
Jericho says AEW is for him not for fans, and he deserves a thank you. When the crowd pops, Jericho thinks it's for him, but Jon Moxley makes his debut through the crowd! Almost as if it were a reference to Lex Luger showing up on the first Nitro, it looks like Jericho basically says "You don't work here". Dirty Deeds to Jericho, Dirty Deeds to referee Paul Turner and Omega manages a burst of energy to brawl for a little bit. They end up on the poker chips, Moxley hits Dirty Deeds and then just dumps him off, onto some other stage item.
Overall Score: 8.5/10
Well damn, I was skeptical since All In didn't rate as highly for me as other fans, but this was great. Aside from a few personal gripes, and not really enjoying the cluster that was the Battle Royal, this was one of the better shows of the year thus far. Good surprises like Awesome Kong, Bret Hart and Jon Moxley. Jericho winning the main event breaks up The Elite getting the clean sweep, so that shows it's not as predictable as All In.
Oh and yes, I can't express how good the Rhodes match was. The match itself, the story it told, the promo after, everything was just beautiful. That is my number 1 match of the year personally, cause it was just too damn poignant.
Good job AEW. Great show, and the symbolic moment where Cody used the sledgehammer to break the replica throne Triple H used for his WrestleMania 22 entrance. It was awesome.
Chairshot Classics: "Stone Cold" Steve Austin vs. The Rock from WWE Backlash 1999
Ahead of WrestleMania Backlash, Chris King takes a stroll back to WWE Backlash 1999 as Stone Cold Steve Austin defends his WWE Championship against The Rock.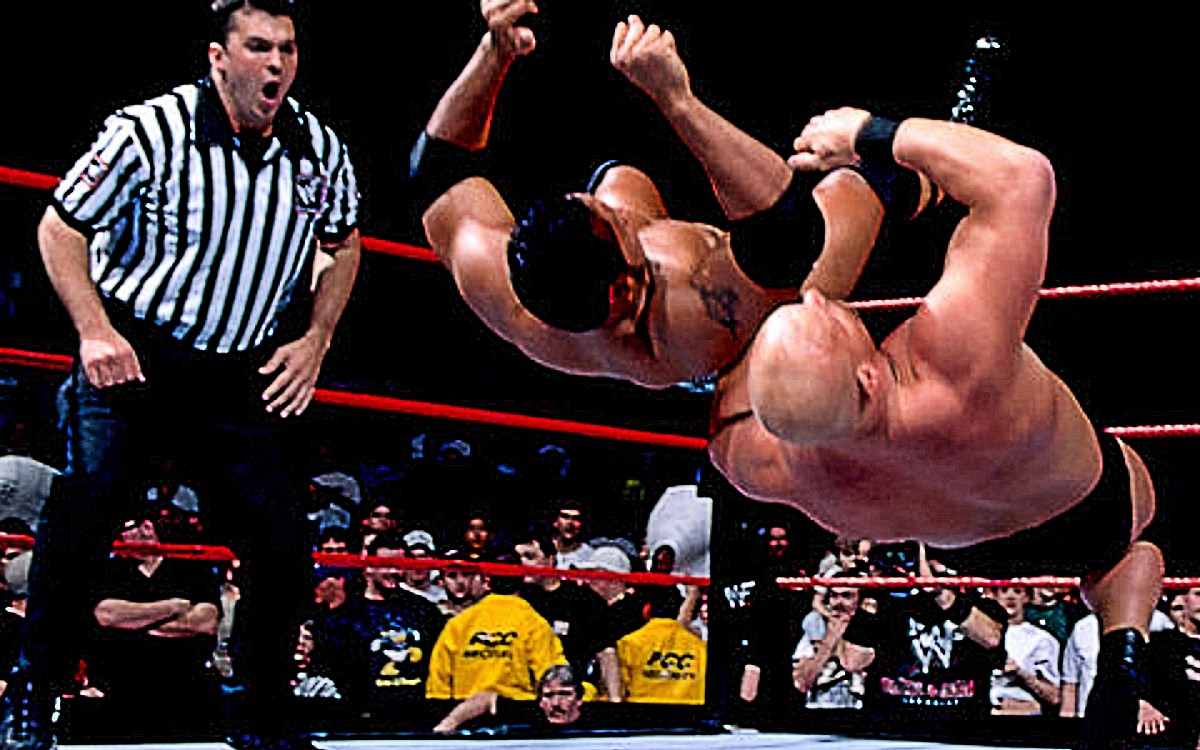 Ahead of WrestleMania Backlash, Chris King takes a stroll back to WWE Backlash 1999 as Stone Cold Steve Austin defends his WWE Championship against The Rock.
Let's set the scene for a minute, you've got "The Texas Rattlesnake" and Corporate Rock going one-on-one at WrestleMania XV. Austin wins the championship and the McMahon family is livid. Stone Cold wants his Smoking Skull Championship belt back, and Vince and Shane McMahon are trying to keep it from him by hook or by crook.
Damn, things were different during the Attitude Era, The Rock threw Stone Cold over a bridge and held a funeral for his rival. The storytelling was captivating and exciting, and it kept you guessing what would happen next. Keep in mind this match was conclusively built around a championship belt, something that would never work in the current product.
It was a high-octane no disqualification match with Shane as the special guest referee for their latest encounter. Austin began the match running straight into the ring for a brawl which spilled out all over the arena.  I miss how exciting these two superstars were. Rock hit a vicious Rock Bottom through the Spanish announce table and then got on commentary to talk some smack.
The arrogant challenger took the camera to talk trash while Austin laid on the other announce table, and ate a Stunner through the table. Man, the WWE Universe was on fire throughout the entire match. I feel like both superstars can't put on a bad match because they have such strong in-ring chemistry.
The finish of the match came when Austin had Rock set up for the three-count but Shane refused to count. Vince came down and struck Shane with the Smoking Skull belt. Austin hit another Stunner and decked the challenger with the belt for the victory. Vince then tossed his rival his precious Smoking Skull Championship.