WWE Chicago Live Event, Crowd Upset After Lesnar-Kane Match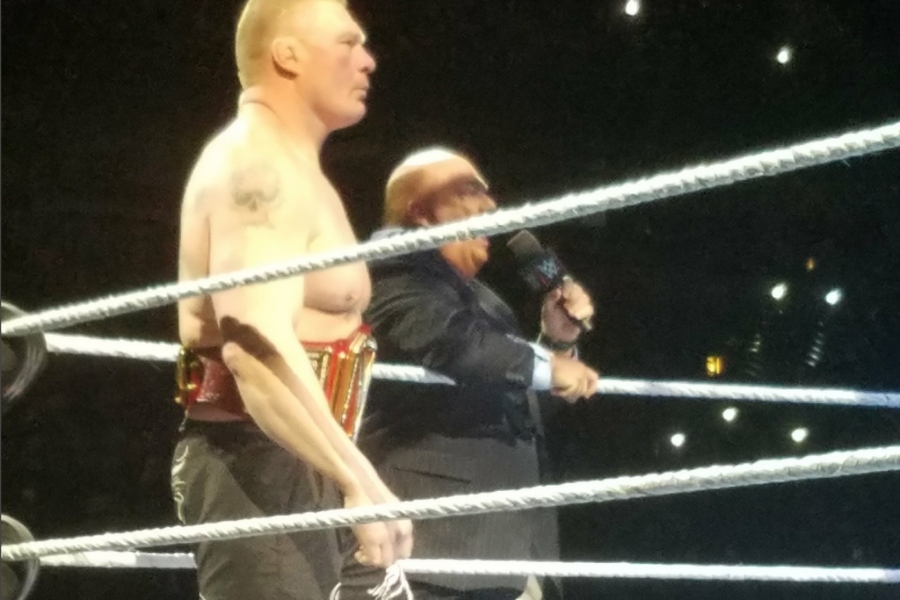 WWE had a live event tonight where Lesnar appeared for the first time after his "No show." The show had been promoted around Lesnar and Kane for the first time ever.
The match lasted under a minute and it didn't take long for Twitter to explode. Many fans tweeted their unhappiness, questioning why WWE would do this.
Another interesting note is that Paul Heyman announced Lesnar out of the "Ultimate Corner." Obviously acknowledging the talk of a potential UFC return.
Kane took the loss in what many said was "two German suplexes, an avoided chokeslam attempt and a F5 for the win. It didn't take long for #WWEChicago to start trending after that.
My Thoughts:
This is absolute brilliant storyline progression by the WWE. Knowing that hardcore "anti Roman fans would be there and also would follow these results, it makes Lesnar even less linear. This could help Reigns final get the cheers WWE has been looking for since the Shield breakup. I applaud WWE for continuing this at house shows, on social media and including television. For fans that are constantly upset that WWE never does anything original or continue a storyline, they should love this. If this is Lesnar's last match upcoming at WrestleMania, it could be his greatest yet, as he could be getting over the big time mega next star in WWE. 
What are your thoughts on this Lesnar storyline? Are you enjoying it? Is this helping you cheer for Reigns, if you normally don't? Let us know below in the comment section or on Twitter.
Please continue to follow us and share our articles. Checkout the podcasts and more. You can see all the latest content @theCHAIRSHOTcom. Follow @Awesomephinatic for news updates and fantastic opinion. Remember when it comes to rumors…. Always Use Your Head!