What Are The Best Post WrestleMania Plans For Kevin Owens and Sami Zayn?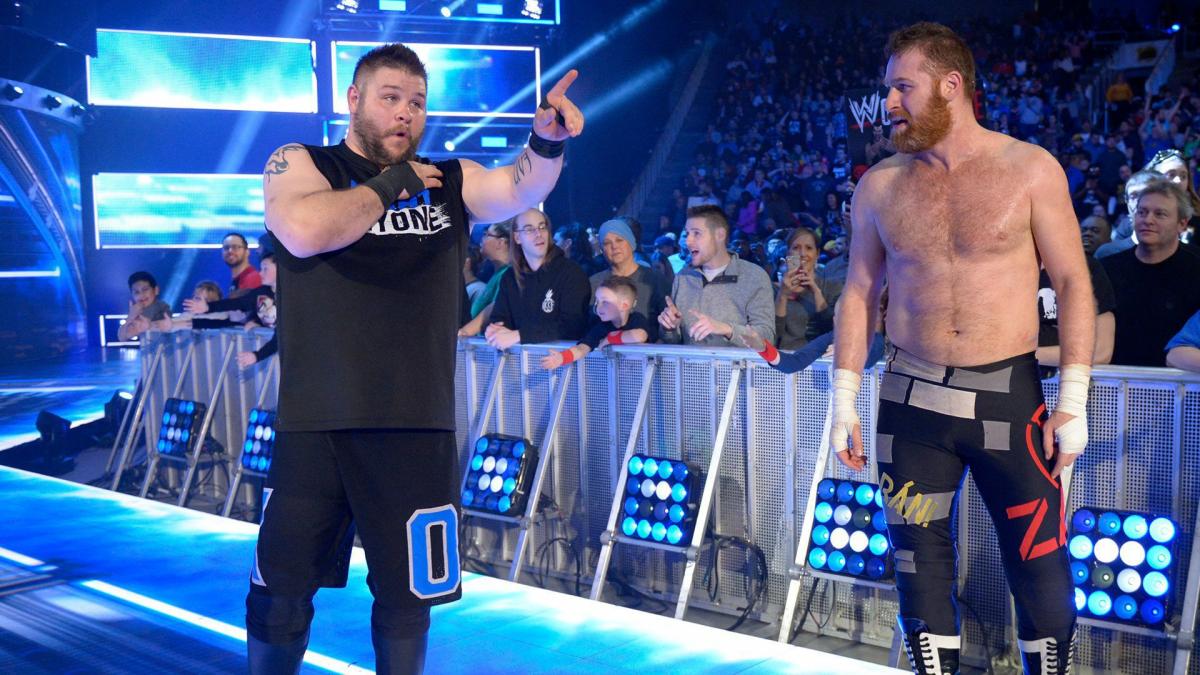 I think it's safe to assume that Sami Zayn and Kevin Owens will face Shane McMahon and Daniel Bryan in a tag team match at WrestleMania 34. Since Bryan is now clear to return to the ring, there seems to be no other ending situation that makes storyline sense. KO and Zayn have held one of the most compelling storyline positions in WWE for the last six months or so, and with the end of this arc drawing near, what will they do?
While that match has all the tools to be truly great, and while Bryan's ring return will be exciting, I struggle to think how KO and Zayn will move on from there. Here are a few scenarios I have in mind for what to do next.
To RAW I Say!
Now I definitely don't think that drafting both of them to RAW is the right course of action because I want to see them separated from each other a bit. I want them to split so that they can hop into new feuds and be all fresh and new. If it were my decision, I'd like to see Zayn stay on SmackDown while Owens heads back to RAW.
I feel like Zayn has really come into his own over the past few months and in tandem produced not only some of his best work, but some of the best heel work in the entire company. His mojo is moving over on SmackDown and I'd like to keep it that way. Besides, I don't really think there's a place for either of them on RAW right now and I'd like to see how far up the ladder Zayn can go. KO already received the world title push, let's see what Zayn can do with it on a brand that breathes in-ring competition and indie darlings. A rematch with Nakamura could be in the cards and a feud with Bryan could cement Zayn as a top heel.
Tag Title Run
A little less popular of an idea in my head, but I would not be at all mad if they decided that Zayn and KO could vye for the SmackDown tag titles. Assuming the Usos are still padlocking the division, Zayn and KO could provide a great foil to the newly face-ish Usos. KO and Zayn together have great chemistry and could surely be a dominating force in the tag division if management would like to place them there.
Best Friend Implosion
Now if they do stay on the same brand after WrestleMania, Sami Zayn and Kevin Owens can do what they do best: fight each other. The duo have had fantastic matches in the past and never really forgave one another for the happenings at and leading up to Fastlane. There could be some frustration between the two for losing at WrestleMania as well. Either way, the two of them fighting it out will be fun to watch. It may not be a good idea to turn one of them face for the sake of the program since they're both such hot heels, but I'm sure the fan base would like to see them duke it out anyways.
The Verdict
Although the time they spent together was truly great, Backlash may be the time to send KO and Zayn to different brands. A tag title run has some merit and would be fun to see, but both of these guys thrive as singles stars, and now that Zayn has a little more traction behind him, this could be the time for Sami Zayn to cash in on his hard work and outstanding promo work.