AJ Styles vs. Shinsuke Nakamura: The Best Rivarly WWE Has To Offer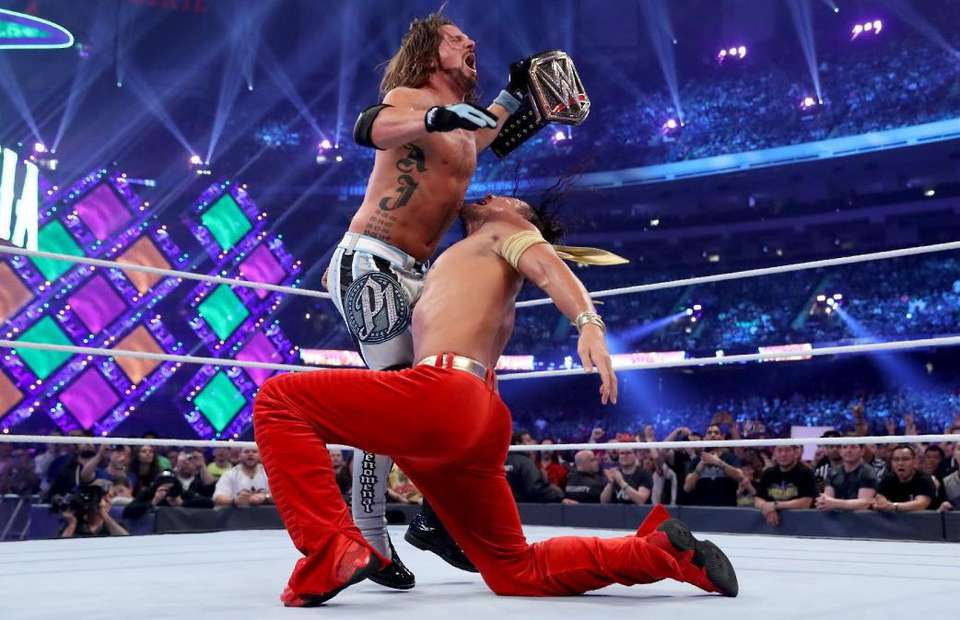 The Rock and Stone Cold Steve Austin helped define WWE's Attitude Era. John Cena and Edge helped define the Ruthless Aggression Era. Will AJ Styles and Shinsuke Nakamura define the "New Era" of this company?
After watching a double count out at The Greatest Royal Rumble pay-per-view event on Friday afternoon, I hope WWE does not pull the plug on such a phenomenal story these two international superstars tell in the ring.
I will always tell you Ric Flair and Ricky Steamboat wrote one of the greatest stories ever told in the NWA. The fact the two icons could complete one chapter in the late 1970s and define another one in 1989 is a testament to the fact great performers need great performers to be great.
Jack Brisco and Dory Funk, Jr. Verne Gagne and Nick Bockwinkel. Dusty Rhodes and Ric Flair. Trish Stratus and Lita. Now, it's Styles and Nakamura. If there is a better rival in WWE right now, some speak now or forever hold your peace.
Someone told me prior to WrestleMania 34 Styles vs. Nakamura was the match WWE fans deserved. This feud is what Vince McMahon's circus needs as it moves away from the pomp and circumstance of WrestleMania 34, moving toward the long summer months with SummerSlam on the horizon.
While Styles has been able to turn his adversary away in the past two pay-per-view events, it is only a matter of time before the Japanese superstar carries the WWE Title from the squared circle. Gordon Solie once said the challenger is usually stronger than the champion he is chasing. In this case, the two are running neck and neck in terms of who stands above the rest on the company totem pole.
As soon as WWE signed Nakamura to a contract with NXT, fans were abuzz with the possibility of a confrontation. While fans have become disinterested in the Roman Reigns push, their love for this showcase is beyond compare.
Styles once said, while in a program with John Cena, he wondered if the roles were reversed, would the former TNA champion would have enjoyed the same kind of success as the 16-title world champion. It's a fair question as Styles' has been successful for the better part of the past 15 years. To take it a step further, would Nakamura have had the same kind of success had he been signed by WWE five years ago.
Styles and Nakamura will write the third chapter of their novel at WWE Backlash on May 6. Will this be the moment the torch is passed or will the current champion retain the belt? Honestly, it doesn't matter. When you have a feud this exciting, it really doesn't matter.
Fans can't wait to see these two in the ring again. Yes, it's that good.