AJPW Champion Carnival A Block Results & Review Part 4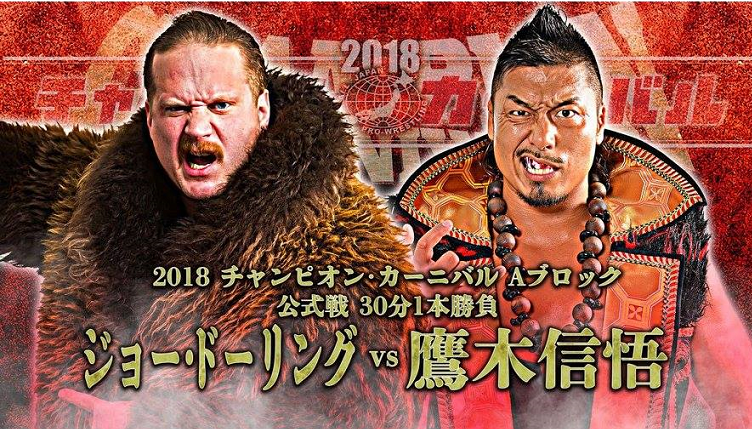 Welcome to Part 4 of our A Block coverage for the Champion Carnival. Before we begin, I wanted to inform you that Bodyguard starts competing again on the April 20th show.
However, he was scheduled to face Kento Miyahara on April 16th and since he was unable to compete, Kento received a BYE, meaning he has four wins and Bodyguard officially has four losses, which mathematically eliminates from winning. But, he could still take some wins to screw the scoreboard. Now that we got that out of the way, let's…dive right in.
4/16/2018
Champion Carnival 2018 Block A Match
Naoya Nomura vs. Shuji Ishikawa
Review: We get Shuji Ishikawa back in the race as he looks to keep his vow by not losing another match going forward, so let's see if he keeps his promise when he faces Naoya next. The beginning in the match is a bit humorous to me and even Shuji attempted to murder Naoya by taking him over to the stage from the outside and to Powerbomb him, but that fails and just gets pushed off basically. Shuji would just mostly control the majority of the match as the crowd tries to get behind Naoya to help him overcome this monster of a man. Naoya would come close a couple of times and even kicked out of the Fire Thunder, but he would fail as Shuji would still get the win with his Powerbomb called Splash Mountain, giving himself another win in his name.
Recommended: The match was average at best, so up to you if you wanted to watch it.
4/18/2018
Champion Carnival 2018 Block A Match
Ryoji Sai vs. Yuji Hino
Review: Hino right now has four wins in his name and is still undefeated as he goes into this match with a lot of confidence after defeating former Triple Crown Champions and some of the best in the Japanese scene, but now we need to see if our Asia Heavyweight Champion can try and stop his momentum and finally get a win in his name after losing his first two matches. Soon as the match starts, you can see Hino being a little too overconfident in his match with Ryoji even though they do go back and forth a few times, but you can tell Hino wasn't trying as much since he knew he was gonna win the match and has a chip on his shoulder for sure since he's been on a role since the Carnival started.
The match though was solid enough to get by as Hino and Ryoji still performed very well for themselves, and were able to provide a story for Hino and his progression in the tournament. Around near the ten minute mark, Hino attempts to go for the FUCKING BOMB to secure himself a possible final spot in A Block, but Ryoji would counter it into a roll-up and would get the surprise win, ending his undefeated streak! The crowd reaction may have felt a bit anti-climatic, but it was still an awesome spot and a huge win for Ryoji here to give him that much needed momentum.
Recommended: Fun match, worth at least one view.
4/20/2018
Champion Carnival 2018 Block A Match
Naoya Nomura vs. Ryoji Sai
Review: Both Naoya and Ryoji are back at it again and this time they'll be fighting each other as Naoya needs to win this match here or he will also be mathematically eliminated like how The Bodyguard is, while Ryoji would also be affected in the standings if he loses this match as well, so both of them really need the win here, but one of them is gonna have to lose. The two would work well in the beginning and both had enough offense in the bout to make each other look strong throughout the match. Naoya was explosive near the end of the bout as he would hit his Rolling Spear that would lead to a pinfall, but Ryoji would kick out at 2.5, but Naoya would attempt to pin him again after hitting a top rope Splash, but it still wasn't enough to take out the Asia Heavyweight Champion here. Before Naoya would attempt a second splash, Ryoji would get up in time to hit a Superplex, work on him a little bit before he hits his Arakawa Tekkyo to give himself his second win, leaving Naoya mathematically eliminated from the tournament.
Recommended: Fun solid match, give it a look.
Champion Carnival 2018 Block A Match
Joe Doering vs. Shingo Tagaki
Review: We get both Shingo and Joe competing this time in the tournament, which means that Shingo still has three matches left and could be enough for him to secure a spot in the finals if things work out in his favor near the end of it, but somebody has to lose first to get the slight advantage over the other. Before the bell has a chance to ring, Shingo would start to assault Joe right away to give himself a slight advantage over the Gaijin giant here, but it would be short lived as Joe would recover enough to strike back at him and his strikes are slightly better that I haven't yelled at my screen right away. Joe would showcase more of his power outside of his striking and you can see why the guy is so powerful and how he presents himself in his matches. Matches like these show why Shingo is considered one of the best since he has been one of the MVP's on A Block for me so far and I do still believe he might win to go to the finals or at least come close, but it all depends on how they book it here. Shingo would start to hit his Pumping Bomber and Last Falconry, but Joe would kick out of it and hit a Diving Body Press before he puts Shingo away with the Revolution Bomb, giving Joe his third win in the tournament and Shingo's second lost in a solid match.
Recommended: I really enjoyed the match and Shingo gets another match on the list for top A Block matches.
Champion Carnival 2018 Block A Match
Yuji Hino vs. The Bodyguard
Review: With Yuji Hino suffering his first loss in the tournament, he would need to defeat Bodyguard here to not only give his confidence back, but to also secure his spot on the top still since he only has one match left after this one and that is against Kento Miyahara, and Kento still has to fight Joe before he gets his match with Hino, so the outcome of the match here could help decide what the last couple of days could lead up to for the finals as the rest look like they might have a chance, except Bodyguard and Naoya who are mathematically eliminated from the tournament. Good to see that Bodyguard is back in action despite missing one match in the tournament due to the injury and I really wanted to see him and Kento fight again too, but nothing to do about it now except for Bodyguard to try and get a win to hurt Hino's momentum a little bit more. The match was hard hitting as they both played to their powerhouse strength mixed in with their wrestling, and Hino still has that chip on his shoulder despite losing his first match at the previous show. but he attempts to fix that mistake when he goes for the FUCKING BOMB on Bodyguard, but he would fall off of him and hits a Lariat to get the unsuspecting win over Hino!
I didn't expect Bodyguard to get the pinfall on Yuji, but now it will eventually start to get Hino annoyed due to losing two matches in a row and he only has one left, which hurt his chances to advance to the finals unless Kento could somehow lose to Joe Doering and cause him and Hino to tie up again before our duel.
Recommended: Match was alright when it starts, but the ending was average
Overall: While not as good as the ones I did in the previous article, it was still fun for what it was as the whole card was solid up and down as we have a couple of days left for A Block to see who will come out on top, and we have all but two of them slightly having a chance to win as well.
Favorite Match: Joe Doering vs. Shingo Tagaki
Least Favorite Match: Yuji Hino vs. The Bodyguard
Score: 7/10
Current Standings:
Kento Miyahara (4-1) (8 Points)
Yuji Hino (4-2) (8 Points)
Joe Doering (3-2) (6 Points)
Shingo Tagaki (2-2) (4 Points)
Shuji Ishikawa (2-2) (4 Points)
Ryoji Sai (2-2) (4 Points)
Naoya Nomura (1-4) (2 Points)
The Bodyguard (1-4) (2 Points)
(NOAH) WEEKLY NEWSLETTER VOL.40 ~ 23RD JUNE 2019
NOAH is in a tiny transition between tournaments this week. Hisame brings us the updates in preparation for the Global Junior Tag League!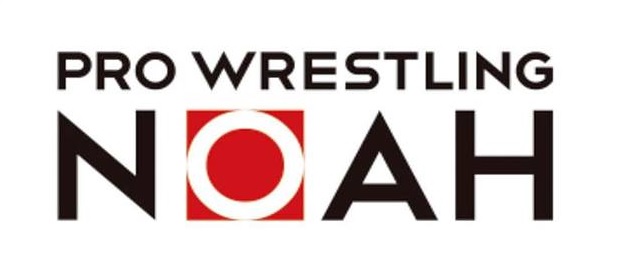 NOAH is in a tiny transition between tournaments this week. Hisame brings us the updates in preparation for the Global Junior Tag League!
In between "Global Junior Tag League" ending on the 13th June, and "Global Junior Tag League" starting on the 27th June, NOAH held a small interim tour of only three days. In the past these tours would have names like "Navigation with Spirits", "Navigation to The Future" (or my personal favorite "Navigation on Stormy Seas"), but sadly LIDET have done away with these, and now all the interim tours are simply "NOAH The Spirit".
It should be mentioned that all the tours have had excellent attendances with full houses each night, and this has given a tremendous morale boost to NOAH.
Yoshiki Inamura and his "rival" Kinya Okada faced off on the first night in Aizu, with the more experienced Inamura picking up the win. The rest of the tour was Inamura teaming with Kongoh, and Okada having matches with seniors like Daisuke Harada & Masao Inoue.
Junta Miyawaki faced his seniors (and lost to them) starting with Hi69 in Aizu on the 19th, Naomichi Marufuji on the 22nd and Atsushi Kotoge on the 23rd. Kotoge's unanimated lack of expression and unusual calm demeanor is starting to scare people…
Miyawaki showed his first element of defiance, by refusing to shake hands with Marufuji. It's rare for Miyawaki to act in this way towards his seniors (I can't imagine this happening to Misawa had he asked Marufuji for one at that age and at that point in his career, then again 2001 was a very different world).
Hitoshi Kumano had his first singles match ever with Takashi Sugiura on the 22nd June in Nagano, and said that he was so happy about facing his hero, he couldn't sleep. Nothing was going to mute this excitement, even the fact that he lost to him.
RATELS entered into their usual squabble about Global Junior League (this happens every year, with Tadasuke threatening to poison everyone last year, but this year he yelled out to whoever was listening, that he would win), with Daisuke Harada saying he was going to win in the backstage interview. 
Naturally, this did go down well with the others, with Tadasuke walking off over it, and then coming back to point and yell at Harada that it was HIS victory that would happen.
On the 22nd June, YO-HEY lost to Yoshinari Ogawa, and Tadasuke became irate and started yelling. Harada got into the ring to try and calm the situation, but this only made Tadasuke angrier and he left (still shouting), although he later apologized and said he was disappointed.
RATELS seemed to have patched up their differences by the 23rd, but again no one wanted to trust each other, and in their post match interview, when they went to do their handshake they all jumped back into a defensive pose with their fists raised. Even HAYATA (who is in Block B), and was smirking at the others arguing with each other, joined in.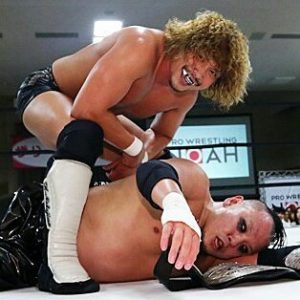 Kaito Kiyomiya, Shuhei Taniguchi (and various other partners) faced Kongoh each night. The record stands with Kiyomiya having two victories over the group in three nights, the third was when Kenoh pinned Hi69 following the foostomp.
On the final night of tour, Kaito Kiyomiya spoke on the microphone, and hinted that he and Taniguchi may team up together to take the tag belts. One of his dreams was to hold both championships.
AXIZ and The Sugiura Army also had their last three pre-matches (although Sugiura took time out to take on Hitoshi Kumano), with a elbow brawl breaking out between Shiozaki and Sugiura on the last night. Katsuhiko Nakajima seemed to have quickly shed his politeness in asking for a title match, and was photographed in the usual grinning poses over a fallen opponent.
EVENT RECAPS
Aizu (19th June 2019)
Post match interviews
Nagano (22nd June 2019)
Post match interviews
NEWS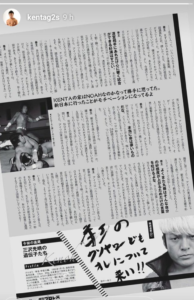 "COME AT ME YOU BASTARDS": Kenoh's column (June 2019)
Kenoh's tri-weekly column was back to talk about the Misawa Memorial show, his rants against others, his shock at Atsushi Aoki's death, and KENTA'S return to Japanese wrestling (albeit New Japan), or as he put it "that man has returned".
Kenoh (who says he respects KENTA, despite his rant) says that he will make NOAH a place that KENTA will want to come home to, as well as making him regret that he ever chose New Japan over "his home". Naturally, Kenoh wouldn't be able to keep his ire at Marufuji supporting KENTA out of it, and said that Marufuji's message of support to him was Marufuji saying "anything to be popular".
Both Marufuji and KENTA responded to Kenoh in different ways.
In usual talkative style, Marufuji posted a picture of Kenoh's article with graphics over it, with a message that didn't really translate too well but basically saying there was nothing wrong with being supportive, and hinting at a secret (and for good measure he called him "Kenoh-kun", which he knows will wind him up)
KENTA, in usual quiet style, made no comment, and simply posted a picture of the column to his Instagram story.
CURRENT CHAMPIONS
TOUR TIDBITS
~ Go Shiozaki got stuck in his jacket
~ YO-HEY wouldn't let HAYATA leave during the post match interview in Aizu
~ Hitoshi Kumano said he is aiming to have a body that does not lose to the heavyweights, but would cause havoc amongst the juniors
~ Takashi Sugiura photographed Masao Inoue at the urinal (again)
~ Yoshinari Ogawa held a training session for the roster at Takaoka, Toyama before the event started. He taught Kaito Kiyomiya and the new trainee.
~ IPW have mentioned that Daisuke Harada will be defending the IPW Junior Heavyweight title, but have said that NOAH will make the announcement.
~ Naomichi Marufuji's search for a tag partner continues.
~ In Aizu, AXIS wore t-shirts with "AIZU" on them.
~ Hitoshi Kumano can be considered the unofficial third member of AXIZ.
BROADCASTS
Riki Choshu's Power Hall (featuring Go Shiozaki and Yoshiki Inamura) will be broadcast live on the 26th June on Samurai at 6.30pm
The opening night of Global Junior League (Thursday 27th June 2019, Korakuen Hall) broadcast at Friday 5th July on Samurai.
LINKS
"The long days of summer are just around the corner: the stories behind the famous photograph of June 2000"
Global Junior League: Mini interview with YO-HEY
Global Junior League: Mini interview with Minoru Tanaka
The Mitsuharu Misawa Memorial Ten Year Event, and "The Future of Noah", presented by 22 year old Kaito Kiyomiya
"It's been ten years since Mitsuharu Misawa died" ~ Keiji Mutoh's memories
PICTURE CREDITS: Noah GHC, KENTA, PKDX
GIF CREDIT: Noah GHC
Newsletter by Hisame
Mathew's Top 10 Joshi Wrestlers (Excluding Stardom)
Did your favorite non-Stardom wrestler make the cut? Check out Mathew's Top 10 and find out!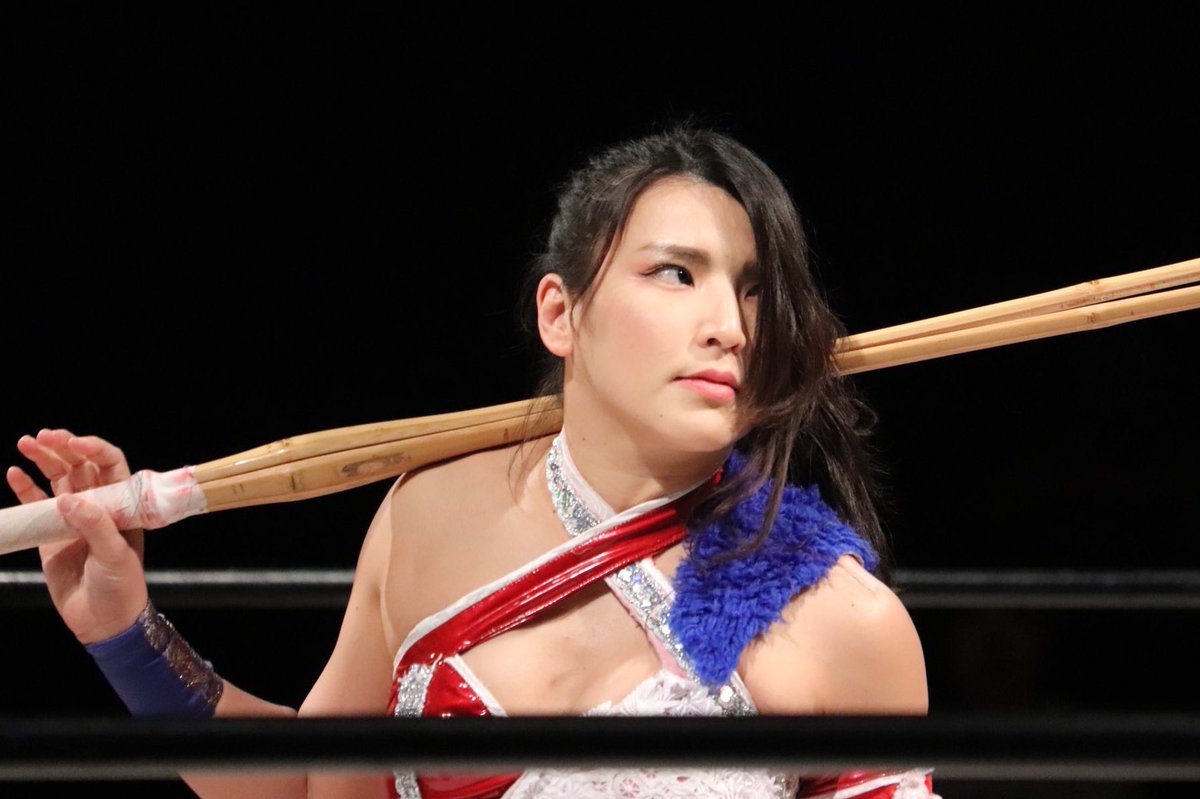 Did your favorite non-Stardom wrestler make the cut? Check out Mathew's Top 10 and find out!
I've wanted to do this one for a while and I'm gonna use this time to get to it.
You normally see me cover Stardom along with a few shows in the Joshi scene from time to time, but this countdown list is going to focus on the wrestlers that aren't apart of the Stardom roster. Let's be honest, if I did add Stardom on this list then that would be almost half and that's not fair since there are so many talented Japanese women from various promotions and they deserve recognition.
I'm also going by active members instead of all-time to keep up with the current scene, so let's get right to it as I talk about my Top 10 Joshi wrestlers.
10. ASUKA (Freelancer)
– No, not that Asuka, this is a different ASUKA. ASUKA was able to make history in the short amount of time she's been around professional wrestling in her three-year career and it's still going. Asuka was originally from Pro Wrestling WAVE until the end of 2018. She was the first transgender wrestler to main event their biggest show and also the first transgender wrestler to win their biggest title, the Regina Di WAVE Championship. She's only twenty-years-old and has so much to offer as she represents her community while having the agility of a young Jushin Liger. I only knew her around 2017 but that was when she was also coming out of her shell in the wrestling world and what a big impact she has left so far. She definitely is someone worth keeping an eye on.
9. Takumi Iroha (Marvelous)
– Twenty-six years old and only six years in the wrestling business, Takumi really is something else. She comes from the Marvelous promotion and is considered their top star in the promotion and for good reasons too since she's just dynamite. Amazing how she started in Stardom and years later, she would make a better name for herself wrestling in various promotions and winning different titles as well. She recently won SEAdLINNNG's top title, the Beyond the Sea Championship when she defeated the first champion and owner of the promotion, Nanae Takashi. A very talented woman with some fantastic strikes to top it off as she's someone you would wanna book for your promotion for a couple of shows.
8. Tsukasa Fujimoto (Ice Ribbon)
– The ace of Ice Ribbon and the only one to hold their top title, the ICExInfinity Championship for a total of six times and has had some incredible reigns as the champion. Thirty-five years old and wrestling for only ten years as she was trained by some of the best people like Nanae Takahashi, Manami Toyota, and Emi Sakura. Hardly sloppy in the ring, can work with most styles, these are great qualities to look for in a wrestler in general and Tsukasa is no exception to that.
7. Hikaru Shida (OZ Academy/AEW)
– While she is now considered AEW, she still left an impact in the Japanese scene and is also considered OZ Academy for the time being, so she counts to being on here. This ten-year veteran made sure the world knew who she was when she just performed globally, not bad from someone who started in Ice Ribbon back in 2008. She won major titles from Ice Ribbon, WAVE, OZ Academy, RCW, and Sendai Girls. She was also the one that got knocked out by Naomichi Marufuji on one of her produced shows in 2017 in under two minutes but she wanted a rematch a year later and while she lost, she took her punishment like a champion and still give the fans a great show on her 10th anniversary. Now that she has joined AEW, the fans overseas are sure to get something special with her around as she could be the top star of that division.
6. Hiroyo Matsumoto (Freelancer)
– Otherwise known as the Lady Destroyer and she might be the best Freelancer in the Joshi scene. She's wrestled in almost every promotion for Joshi wrestling, became more noticed when she recently joined WWE's Mae Young Classic in 2018 where she lasted until the second round. Hiroyo is strong, fast, technically sound in the ring, and has had many great matches in all of the promotions she's worked for and you knew you were going to get your money worth since she was that talented. She may not look like much but believe me when I say that she's an absolute monster and can just wreck you if she wanted to. Surprised nobody has snatched her up for an exclusive contract because she would be the top star in an instant, but I think she enjoys going to various promotions and performing on a high level that she definitely does make do with what she has, so nothing wrong with that.
5. Miyu Yamashita (Tokyo Joshi Pro-Wrestling)
– The star of TJP and for good reasons. She only has about five years of experience with only a background in karate, but she was able to hold the TOKYO Princess of Princess Championship two times for a grand total of 746 days and during those times that she was a champion, she's had great title defenses on top of it to make her a worthy champion of that company. She was also the SHINE Champion when she went to a title or title match during WrestleMania weekend. She's like the Shotaro Ashino of TJP. just great in the ring and while not many follow the promotion, people would mostly keep an eye on her from how talented she is. I really hope she gets future opportunities to fight other people from various promotions soon because she would have a lot of dream matches built up that you'd be crazy not to do any of them. Great talent and somebody please get her some special bookings on the double, she's worth your time!
4. Chihiro Hashimoto (Sendai Girls)
– Meiko Satomura's prized pupil in Sendai Girls and that woman is Chihiro Hashimoto. If you look at her at first glance, you would think she would be a powerhouse but she's also very technical in the ring. Chihiro has been wrestling for three years also and Meiko went full speed for Chihiro to make her the top star of her promotion and even be known as one of the best of the next generation of Joshi wrestlers. A four-time Sendai Girls World Champion with a combination of 777 days and each title defense would always leave you satisfied and wanting more of her at the end of things. With very little years under her belt, there's plenty of room for her to grow in the upcoming years of her career and she might be another one that'll be considered an all-time great when she does decide to hang it up. Powerful and wrestling-sound, Chihiro has the tools and can back it up at the same time and she's just getting started.
3. Sareee (World Woman Pro-Wrestling Diana)
– I'm gonna level with you on this one, I'm fairly new to her despite being in the wrestling business for eight years, meaning she wrestled since she was fifteen-years-old, but I was able to become a fan of her the moment I saw her. She's currently wrestling for World Woman Pro-Wrestling Diana and was known as an underdog of sorta. For about a year now, she was able to have big moments in her career when she defeated Aja Kong to become the promotion's World Champion for the second time, defeating Meiko Satomura clean during a Sendai Girls show in an amazing match, and was able to defeat Chihiro in a title for title match to win the Sendai Girls World Championship, making her a double crown champion with two of the biggest belts in the Joshi scene. A lot of the veterans like Meiko and Nanae are high on Sareee and have faith in her being another won to be the future of professional wrestling as a whole. She has a lot more to prove and plenty of time to do it as this is now her time to shine from here on out.
2. Arisa Nakajima (SEAdLINNNG)
– Aside from Nanae Takashi, I believe Arisa Nakajima is one of the best that SEAdLINNNG has to offer. Arisa is both intense and physical in the ring and while not many have seen a lot of her matches, she always left a big impression on people that have watched her matches and gave them something memorable. While most will be known for their stiff kicks in the ring, she's more known for her elbows and they're just as deadly as any stiff kick that you see in most matches these days. Made her career in JWP and is now looking to stand out in her new home and hopefully a future Beyond the Sea Champion when the time is right. Killer instinct and a veteran in the business with thirteen years of experience, she's someone that will amaze you in that ring.
Before I get to my final one, here's a small list of honorable mentions down below.
– Nanae Takahashi (SEAdLINNNG)
– Emi Sakura (Gatoh Move)
– Mika Iwata (Sendai Girls)
– DASH Chisako (Sendai Girls)
– Aja Kong (OZ Academy)
– Yuka Sakazaki (Tokyo Joshi Pro-Wrestling)
– Riho (Gatoh Move)
– Yuu (Freelancer)
– Mayumi Ozaki (OZ Academy)
– Saori Anou (Actwres girl'Z)
– Miyako Matsumoto (Ice Ribbon)
1. Meiko Satomura (Sendai Girls)
– I think it's obvious that she would be at the top of the list for everything she has done throughout her career and still performs at such a high level. The creator of Sendai Girls, Meiko Satomura would go down in the history books as one of the greatest females and wrestlers in general of all time with her incredible wrestling ability and her contributions to the business as a whole. She was also the first female to win DDT's top title, the KO-D Openweight Championship but that reign didn't last long, unfortunately. She's held big titles in her own promotion, Stardom, AAAW, and in Fight Club Pro. Meiko has been wrestling for almost twenty-five years and she still wrestles as if she's half her age while also being lethal at the same time. She made a big impact in Japan, the United States, and just globally as a whole that she's earned every accomplishment that she has received. My favorite Joshi wrestler and one of my all-time favorites. If you haven't seen her before, then something is wrong with you.
Thank you all for taking the time out of your day for reading my list. I'm sure there's quite a few that I'm missing on here but there are just so many talented women in the Japanese wrestling scene that it's so hard to put them all in as they all deserve praise. If you have time in your day for more, definitely look up all of these women since they're worth your time.