CheapShots: Is There Redemption For Alberto Del Rio?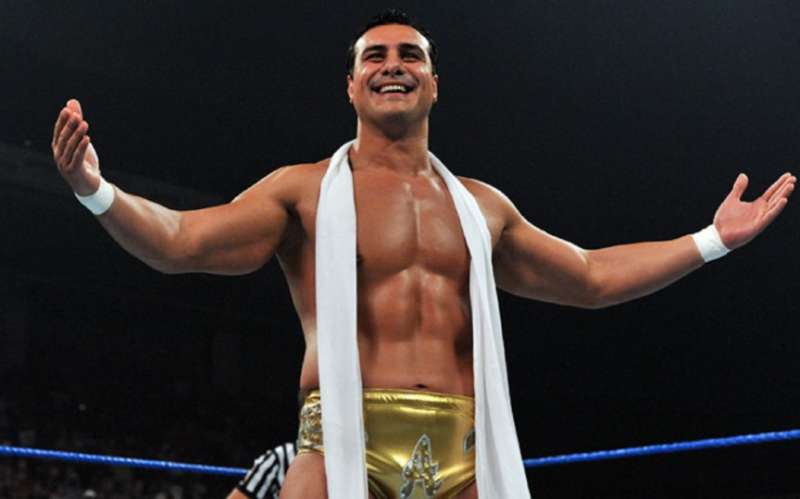 Cheap Shots are unfiltered, uncensored opinions, and those opinions reflect only the author!

Alberto Del Rio has been in the headlines for a number of a reasons in the past year. None of them being wrestling related. From his on again off again turbulent relationship with WWE Superstar Paige to his no show acts at Impact wrestling, it seems that drama follows the Mexican superstar wherever he goes.
Del Rio started his wrestling under the respect name that his father, Dos Cara wrestled under. By going under the ring name Dos Cara Jr. Achieving success in both Mexico and Japan. With more exclusive work under the widely popular Mexican promotion AAA in the early 2000s. As well as CMLL .Usually having to save his father from and having feuds with El Texano and Pirata Morgan. He also wrestled for various Japanese promotions such as Battlart, Zero1, and AJPW.
In 2008, Del Rio sparked the interest of the WWE, wrestling dark matches for them, while still being signed to CMLL. It wasn't until 2010 that Del Rio made his first appearance on the main roster on Friday night Smackdown. Presenting the character of Alberto Del Rio, a rich, arrogant, Mexican aristocrat. Facing off against lucha icon Rey Mysterio. Del Rio defeated him with his signature armbreaker submission.
The character of Del Rios cockiness wasn't far from the real personality of Del Rio. He would come out in a suit and signature white scarf announcing that "My name is Alberto Del Rio, but you already knew that." His feud with Rey Mysterio was and is the most memorable in my opinion of all. Having two Mexican superstars of that stature going head to head with Del Rio's amazing heel work promos was something that can not be denied. His brawler style mixed with his luchador background would shine having memorable matches like the 2010, TLC against Edge, Kane and Rey Mysterio. 2011 MITB Ladder Match ultimately winning that match, his feuds with John Cena and CM Punk and even some chemistry with Christian over the World Heavyweight Championship that catapulted Christians championship journey. Del Rio would go on to achieve many accolades, winning the World Heavyweight Championship twice, the 2011 Royal Rumble and the 2011.
Del Rio was fired from WWE in 2014 after an altercation with a staff member, but there were many rumblings that Del Rio was upset at the way his organically "over" character was being utilized, while other suggested that it was due to a "racist" joke the staff member made directed at Del Rio.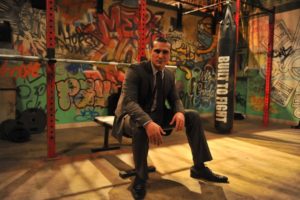 At this stage you'd probably think Del Rio would get lost in the shuffle of the indie's scene. He wrestled for ROH feuding with Christopher Daniels and Roderick Strong, WWL, and returning to AAA. It wasn't until Del Rio signed to Lucha Underground that the superstars capacity to bring a new character to life with the same hard hitting attitude, style of wrestler and arrogance is Alberto El Patron was truly born. El Patron came out and had a chip on his shoulder, towards his previous promoters, towards other wrestlers that he thought were getting over when he should be the one, pretty much towards the world and it was noticeable to fans. It was a breath of fresh air to see a little more of the a harden El Patron than the cockier Del Rio. His first feud after being crowd the new AAA champ against the former champ El Texano Jr in a bullrop match was brutal and showed that El Patron had more to offer than what was given to him in WWE. His feud with another former WWE Superstar John Morrison AKA Johnny Mundo showcased to the wrestling universe that the WWE doesnt always know how to fully utilize their  Superstars. Yet, Del Rio again left Lucha Underground stating that he left due to financial and creative reasoning.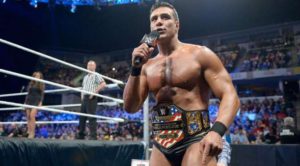 2015 and 2016 did not fair any better for Del Rio has he made a surprise return to the WWE at Hell In A Cell and defeated John Cena for the US Championship. He had a strange gimmick with this win alongside Zeb Colter called the "MexAmerica." Which seemed to have faded away as fast as it started. He then aligned himself with Sheamus, Wade Barrett, and Rusev to form the League of Nations. It was as big a flop as the alliance with Colter. After losing the US title Del Rio never got the air time or a viable storyline that was rumoured to be promised to him if and when he returned to the WWE.
This is where it gets messy, when it was revealed that Del Rio and Paige were dating in real life it seemed like the WWE was doing everything to keep them apart as Del Rio at this point in his career was known for being a "hoy head." They were drafted to different brands, but it wasn't until Paiges neck injury and the substance abuse suspensions that Del Rio and the WWE reportedly parted ways. Del Rio would go on to the indie scene once again, but he was different. He began to publicly name Triple H and Vince McMahon during his promos for different promoters. Insulting the company and its high ups in the process. Even going on girlfriend at the time Paige's instagram and seemingly making drunken threats towards Triple H to "fight him." This put neither Paige nor Del Rio in a good light.  Yet Impact [at the time being known as Gobal Force Wrestling under Jeff Jarrett] wrestling was going through an overhaul and needed a draw and Del Rio was it for them. Now when this happened I was confused. Yes, Del Rio is talented, but at this point in his career and personally he was a ticking time bomb. He was a no show at many indie promotions. Had numerous altercations between he and Paige, his own brother, where the police became involved and continue to slander a company that made him recognizable.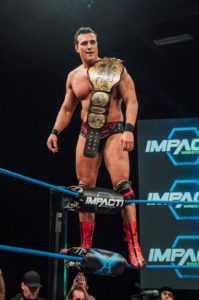 Impact seemed that they were in such dire straits that they seemed bend to Del Rio [now El Patron again] will. The same night he debut, he defeated Bobby Lashley for the heavyweight championship. He would relinquish the title due to the controversial win and in the coming weeks face EC3 and Eli Drake for the #1 contender spot. Winning the title and eventually unifying the Impact championship with the Impact championship and yes, it is as confusing as it sounds. He would go on to feud against LAX with his father and brother by his side, but in July of 2017, he would be stripped of the titles and suspended due to a domestic dispute with Paige. In November of 2017, Del Rio would return and interrupt a match between Johnny Impact [Mundo] and Eli Drake. He would go on his rants about promotions being out to get him and being "backstabbers" He had a brief feud with Johnny Impact and the return of Austin Aries before April of 2018 where Impact, that now seemed to find their footing as a Wrestling Organization with the addition of Lucha Underground tale, Del Rio was a no show. He was suppose to face Aries at Impacts Redemption PPV for the heavyweight championship, but was replaced by Pentagon Jr. and Fenix.
Wrestling is a pretty forgiving business for the amount of hiccups that wrestlers go through in careers and depending on the talent a superstar carries and fanbase, a short memory too. It was rumoured that Del Rio was in talks with WWE again, but his "no one can touch me" attitude and no shows to events that make money for the promoters and entice the fans. How can anyone put trust in a man like that? Yes, his skilled at what he does, but his antics and age, [being 40 years old] leave a big question mark on his back. Is he really worth putting a championship belt on and in that regard stating that this is the face of said company? If he does draw attention to a promotion it isn't for his ability in the ring anymore, it is for the drama he displays outside of the squared circle that may leave people intrigued.
While I stating earlier that wrestler is a forgiving industry to a fault. It is also an industry that is very much aware of its fan base and surroundings of the times. Del Rio has been rumoured to say he is retiring, but is also signed to a contract with AAA again and is stated that he will return for Triplemania XXVI, but will age or attitude be a factor in how far Del Rio goes? Yes, and maybe this is a redemption tour of sorts for him as he has had success in AAA the past. As in all the cases of scorned wrestlers looking for redemption. Time will tell if Del Rio is still a main card draw. 
Dear Smarks: WWE Does Listen To Fans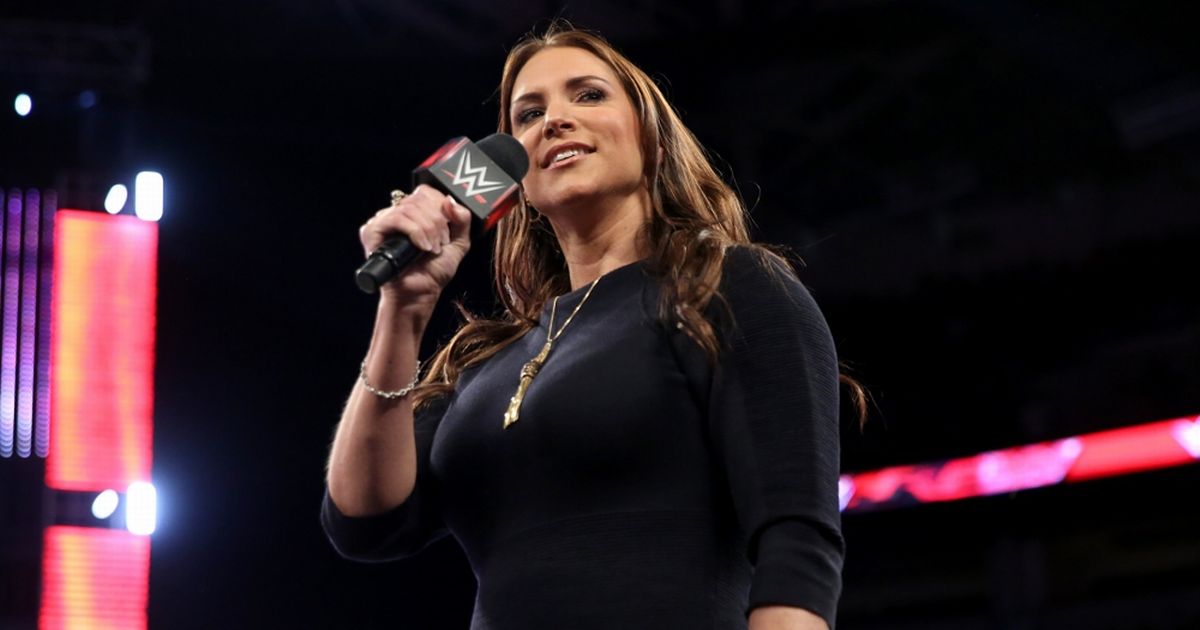 Either last week or earlier this week (my days are running together so I don't remember), Stephanie McMahon was at a summit called 'Game Changer' and she made the following comment: 'We're successful for one reason only – we listen to our fans.'
The internet smarks ROASTED Stephanie over this comment, mocking her for claiming that WWE listens to their fans when, in their minds, that is clearly not the case. Why? Because Roman Reigns, not Braun Strowman is champion, among other things. Clearly, any company that makes Roman Reigns champion over Braun Strowman isn't listening to their fans, or at least, their REAL fans. You know, the all-knowing, smark community who know how to run a multi-billion dollar business better than the people who work there do.
I've tackled this 'Real fan' nonsense in the past and I'm really not in the mood to do it now and the issue of Braun Strowman being champion is an article unto itself. However, let's be clear here: WWE DOES listen to their fans and the fans they listen to are the fans that buy stuff.
WWE first, last, always, and forever, is a business. They need money to survive and being a publicly traded company, they need money to keep the shareholders happy, that means they have to know who and what makes the money to keep the shareholders happy and keep the company afloat and who is making them the most money is Roman Reigns.
Don't give me that look. Don't roll your eyes at me and grumble about him being over pushed and/or shoved down your throat. I can name several people in WWE not named Roman Reigns that are over pushed. The bottom line is that Reigns moves merchandise, his stuff sells and sells really well. Having been to a few WWE TV/PPV tapings, I can tell you that Reigns' stuff can get a little tough to find and is usually the most requested item.
Now before any of you make snide comments about Reigns having more stuff to sell, I checked WWE's shop are and compared the number of Roman Reigns shirts to the number of shirts for AJ Styles, in terms of shirts including: T-shirts, tank tops, hoodies and what's available for both genders, Roman Reigns had thirteen shirts available while Styles had twenty. Thirteen different shirt designs to twenty and that doesn't include hats, gloves, or the non-wearable stuff available.
Oh, Reigns' stuff is bought by women and kids, so it shouldn't count? Here's my question: So what? It's still money that SOMEONE is spending on merchandise. If WWE didn't want women and kids to buy their stuff, they wouldn't be marketing stuff for women and kids. Why? Because women and kids are FANS!
For those of you still grumbling, here's some food for your thoughts: Why should WWE listen to their 'real' fans? No, I'm serious. Why should they listen to fans who cheer something one week, boo it the next, demand that indy darlings get pushed despite getting mediocre pops from Main Roster audiences, and pay more attention to beach balls and time clocks than the matches? Why should they listen to people who BRAG about spending a lot of money on tickets just to boo one person they don't like?
WWE is like any company, they listen with their bottom line, and what they're hearing from fans is that the fans like Reign because that's the stuff that sells the best. And before you say one thing about about Reigns' stuff being more available at TV tapings and Live Events, I've been to a RAW taping, a RAW PPV, and a SmackDown/205 taping and while Reigns stuff was at SmackDown, there was also a lot of Styles and Cena stuff available at RAW events and I'm not hearing any complaining about that.
Maybe the problem isn't that WWE isn't listening, it's just that your views aren't the what the majority paying fans think or want. WWE is catering to what most of their fans want, not just the small minority that can't seem to make up their minds about what they want.
Cheap Shots: Should Finn Balor Quit WWE?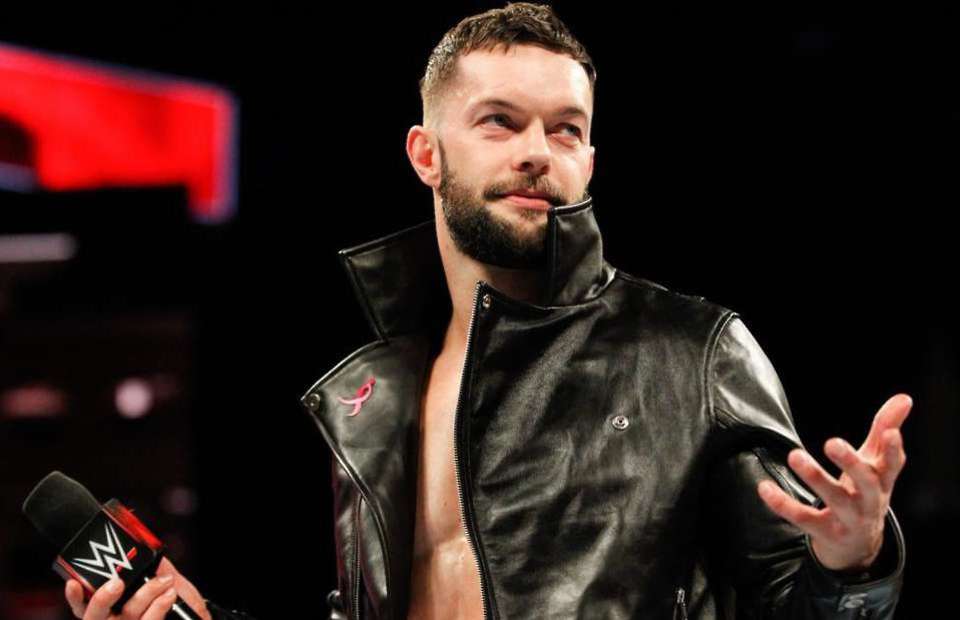 Why Finn Balor should "Quit" The WWE
After seeing KO burst into tears on Monday night RAW two weeks ago and "quit" there were a slew of videos about why KO "quit". The biggest one was to revitalize his character. So in playing the devils advocate why not have the first Universal Champion quit? Here's why!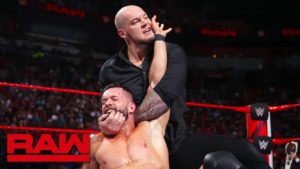 After Balor won and "lost" the title after 2016 SummerSlam he's had and up and down career in the main roster. The once longest reigning NXT champion was a phenomenon when he joined the NXT, but once he hit the main roster, while fan support is still there it is fleeting. He had a brief reunion with Gallows and Anderson which might've singled a heel turn to fans, a feud with Rollins for the IC title and has had back to back to back matches against Baron Corbin. None of which have done anything for the superstars character. A heel turn might have helped a few months ago, but the repetitive booking has kind of killed that momentum. 
With Finn away from the scene for a while it might help the WWE reevaluate the talent that is Finn Balor, it might also give Finn time to figure himself out too. With a WIN to his name against Elias, it seems like the co-founder of the Bullet Club may either turn to his alter ego The Demon, or perhaps a superstar shakeup is in order and he should be in place to get Balor back in the limelight. Right now, Raw seems packed full of main card talent that is either starting a faction of sorts I.E. Braun, Drew and Dolph or is turning on The Shield.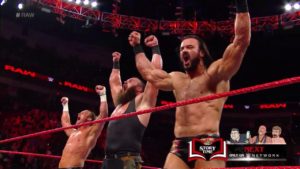 Listen, while SmackDown Live is producing the better show, it is not like the talent on there is being utilized any better. Nakamura is in limbo with the U.S. title, Aj and Joe are having a great feud in terms of promos, but not in the squared circle. The only thing that brings SmackDown Live as the A show is really their tag division and the Charlotte Flair/Becky Lynch feud. 
So maybe a frustrated Finn goes away, and comes back as The Demon on SmackDown Live and interjects himself in the feud between AJ and Joe, maybe he causes friction between The Club and AJ and they "screw over" AJ during a title match, the possibilities are endless moving Balor to team blue, but what this boils down to is WWE needs to make this move while Balor is still a fan favourite and what I mean by that is that he will always have the crowd behind him, but even the loyalist fans can get bored.