CheapShots: Any Cash Laying Around For Mania?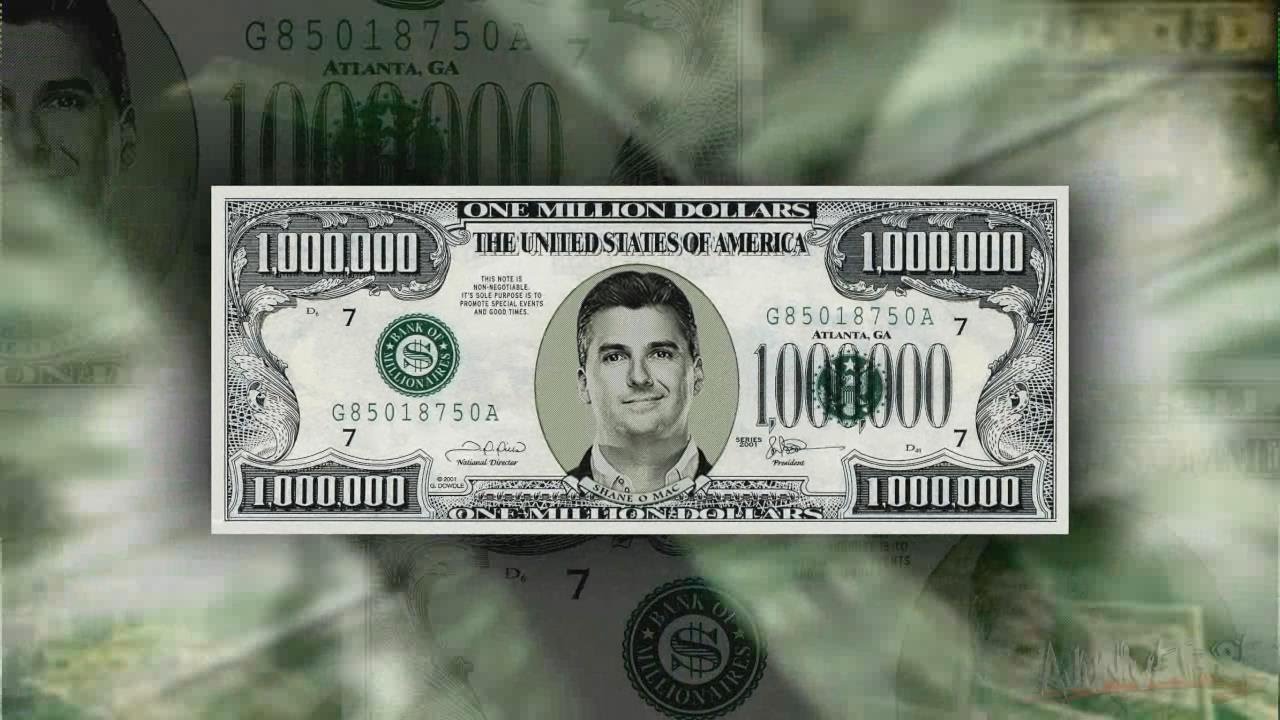 Cheap Shots are unfiltered, uncensored opinions, and those opinions reflect only the author!

Mad Man in the shadow of the youngest dead Professional Wrestling Territory in The United States. Proof that even a genius of the art form left to his own devices can make mistakes. Somewhere in the foothills of The Smoky Mountains, there is a polyester tennis racket, a pair of expensive sunglasses, and a guitar string from The Man in Black. I must confess, my knowledge of Smoky Mountain Wrestling was non-existent until I started listening to Jim Cornette's podcasts on MLW Radio. The most notable information surrounding SMW was: it's Angel Investor: veteran music producer Rick Rubin, it was Tammy Sytch's break into the art form. Name sound familiar? WWE marks would remember this troubled soul as Sunny. I certainly do. It's main geographical loop was approximately 350 miles between Tennessee and North Carolina. Finally, marks nationwide can blame SMW and the loudmouth from Louisville for the invention of The Triple Threat Match. Mr. Cornette, thanks for giving Vince and others something else to f*** with! Smoky Mountain Wrestling ceased operations around Christmas time, 1995. It was just four years old.
As we glide into Music City for the final SmackDown Live before WrestleMania, Daniel Bryan's music greets us and a typical "YES" chant breaks out. He reinforces the parameters of the match pitting him and Shane McMahon against Kevin Owens and Sami Zayn. Win, and The Canadians are reinstated to SmackDown Live. Lose, and the duo remains fired. He calls Shane out. Given his very recent medical concerns, it's a small miracle The Son of An Idiot is even walking, let alone going to compete in New Orleans. In my opinion, this is the most yawn-inducing match on The Mania Card. Blame my decades of experience watching and thinking about the art form. All parties involved in this storyline have acted heelish at times. Why set the match up in this vein? If the match is eventually Shane vs. Daniel, aren't you wasting this match? To Bryan, Shane hasn't been a baby face long enough to be in this match. Other than a vehicle for Daniel's return, this match feels pointless to me. That is a rather sad indictment of the current product.
Charlotte's music hits with The SmackDown Brass still in the ring. The boys leave so we get an early recess. The Queen of Hearts comes out to give Second Nature a second shot after their match two weeks ago. After 15 minutes of another good match that included a failed run-in from Carmella and a stupid ref, Charlotte got the win with The Figure Eight. Vince, are you using this mechanism to teach your grandkids to count?  The Champion can't lose heading into this epic WrestleMania showdown with Asuka, and she doesn't. Bell rings and The Female Muta's music hits. Charlotte allows her full entrance, standing mid-ring. The Japanese Ace has a mic to deliver her line. Charlotte rips it from her hand mid-sentence. "I'm ready, and you'll know at WrestleMania…" A warning to The Untouchable Mystic. Sasha Banks said the same thing, and my girl was seconds away from putting your heart in your throat the night after The Rumble. It shouldn't be tougher, but it will be because of the stage.
Opposing stand up promos for AJ Styles and Shinsuke Nakamura followed the ladies. The interviews were sandwiched around a match highlighting the four-way dance for US Gold at Mania. Both talking segments were typical for the men involved. The Phenomenal One was up first, and did say that he is an emotional performer, but it's a strength, not a weakness. I'm sure smart marks worldwide freaked out when Stamford allowed a mention of The Tokyo Dome. I was glad they acknowledged the previous encounter as well. The Artist got his turn, saying he came to The United States for his WrestleMania Moment. Yes, he is playing with Styles' head, and he takes the game very seriously. The contest between Rusev and Jinder Mahal was noteworthy because WWE actually gave The Bulgarian Brute a singles win, yay! Fans are hopeful for him going into Mania. However, WWE's booking history tells them not to hold their breath. The material surrounding the contest was basic fluff. Bobby Roode was trying to sound like a baby face on commentary. Bell rang after things had concluded and we found Randy Orton ready to strike with a pair of RKOs, the latter was assisted by Roode shoving Aiden English off the second rope or direct fire. Mr. Glorious and The Viper then faced off in the center of the ring.
Cut to backstage, and the only act in WWE that can make comedy work in the current art form. The New Day were shilling The WWE Network and WrestleMania as only they can. Electronic devices were being pulled out of places the never should've been to help illustrate the network's mobility. The Usos walk up to normalize things: Welcome to The Uso Penitentiary!" The Bludgeon Brothers ratchet it up further, walking through a steel door between teams. Staring in intense silence, they slowly walk to the camera and destroy it with simultaneous hammer blows. This segment was very well put together. Most marks would be floored if Harper & Rowan didn't leave Mania with Tag Team Gold.
A non-descript 8-Man Tag was used to prop up The Andre The Giant Memorial Battle Royal on The SmackDown side. Baron Corbin pinned Fandango with an End of Days. At the moment, the only memorable thing about both of these gentlemen is that they each won their debut contests at WrestleMania. At least Fandango beat a future Hall of Famer in Chris Jericho. In the case of The Heel With No Pulse: Hey Baron, no one cares that you won a throw away match on TV, and no one cares that you won the first Andre Trophy.
Speaking of things marks don't care about. Here I am, dealing with semantics again. Although, this example was far less egregious than Roman Reigns' "suspension." Why do talking heads in Connecticut even use the word "fired" on the air? Kevin Owens and Sami Zayn attempted to hold the show hostage by coming through the crowd and cutting a promo on the announce table. The promo itself was fantastic. Zayn was a hot mess, apologizing to Brie and her baby daughter for the fact that daddy won't be coming back to them in good shape. Owens followed suit, mocking Daniel's "follow your dreams" line: "It's our dream to destroy you at WrestleMania!" The Bosses came out to respond. The Canadians walked through the crowd. Bryan asked them to stop and told the sheep to take their cell phones out and get pictures of the last appearance of both dudes in WWE, yeah right! LET'S GO!
Before the Obnoxious Twins spouted off, Shelton Benjamin an Chad Gable did a promo in Bright Letter Format. They don't care about The Dream Match at WrestleMania and they are going to wreck it. Sorry boys, no one believes you. Neither one of you are Carmella. A very even, physical match ended with Styles hitting The Phenomenal Forearm while giving Nakamura a front row seat. Afterward, Benjamin attacked the top striker in WWE. Shinsuke fought him off while Styles was on the apron. AJ may have the best balance in the business. He executed the jump to his finish to land perfectly on his feet in front of his rival. A ducking Nakamura came up slowly to receive a pat on his head, mirroring his taunt of Styles last week. Next stop for me and my passengers is the best Monday Night Raw of the year. To my friends and colleagues spending the week in The Big Easy, I am extremely jealous. Be safe: If you recall it all before leaving, you didn't do it right. Just remember, New Orleans is a very sacred place with vibes not found anywhere else.