Are Rusev & Aiden English Splitting Up?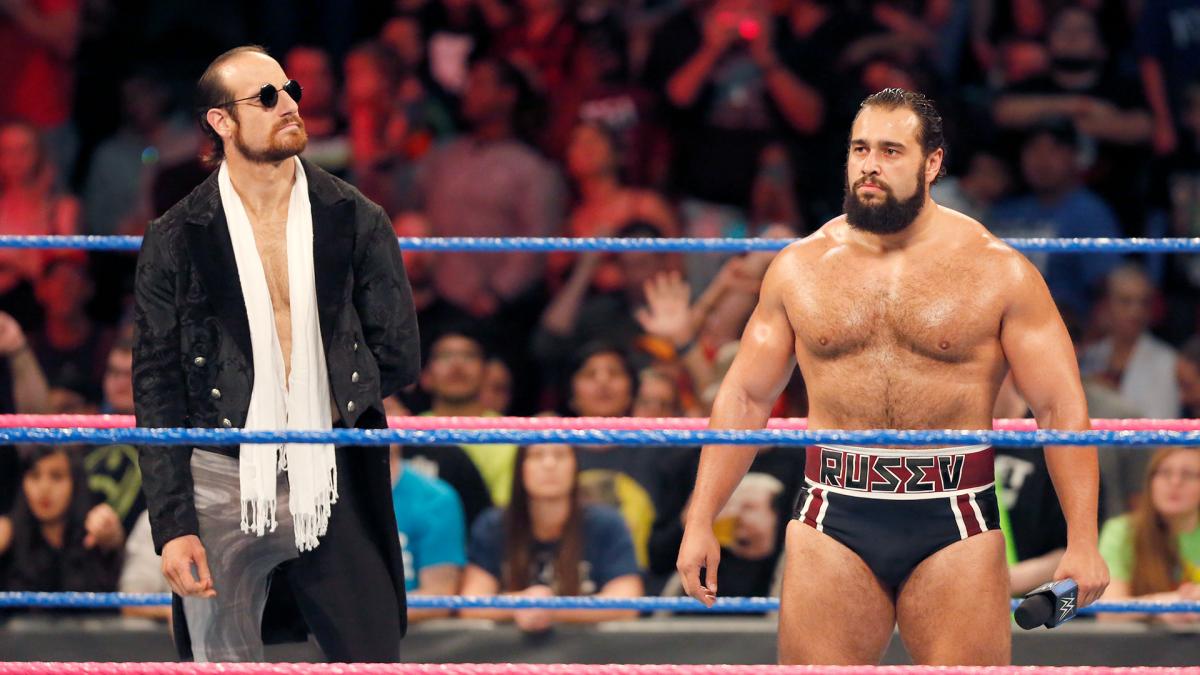 As we have reported Rusev has removed all WWE references from his social media. According to F4WOnline's Daily Update, everything has been storyline. When that's said it's meant all of it is storyline. The match, the interviews with Lana and he, the tweets, everything.
Rusev wrote on Aiden's last Instagram post "Gonna miss you bud!". You can see the post below:
It appears as if Rusev could be headed for a face turn and possible reunion with Lana. We should all be excited about this for him as it appears big things could be in store for Rusev.
Please continue to follow us and share our articles. Checkout the podcasts and more. You can see all the latest content @theCHAIRSHOTcom. Follow @Awesomephinatic for news updates and fantastic opinion. Remember when it comes to rumors…. Always Use Your Head!
WWE Rumors: New Report Says Braun Strowman Unlikely To Be Cleared For TLC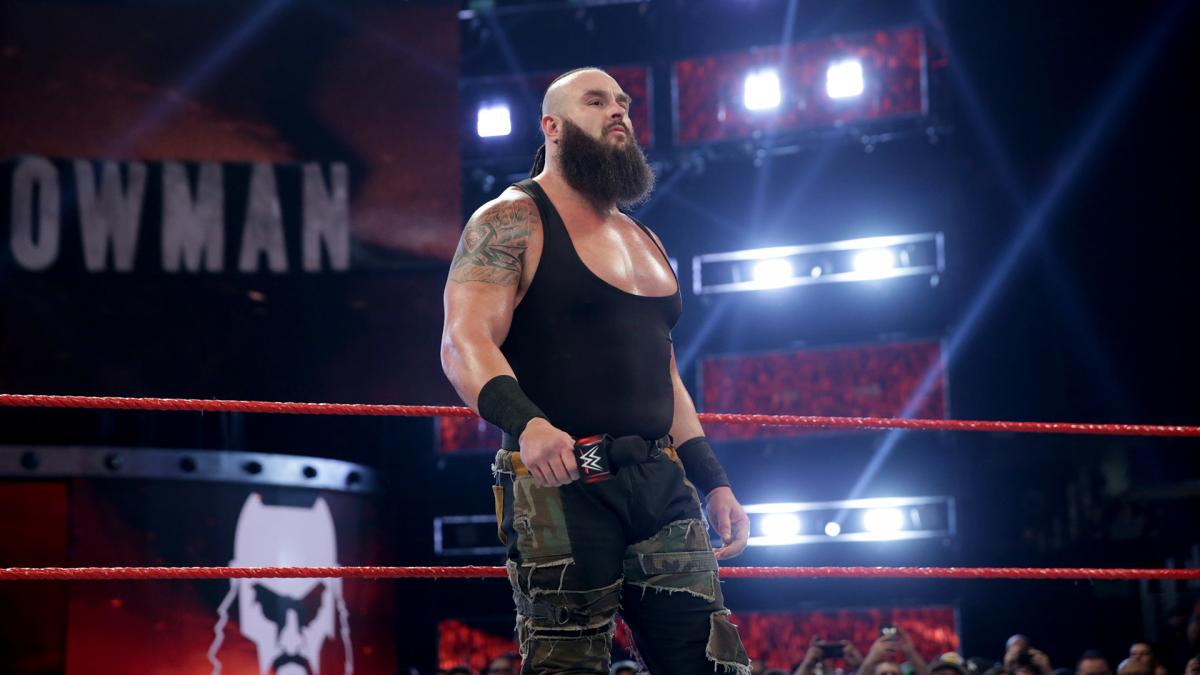 A new report states Braun Strowman likely won't be cleared for TLC!
Only three short days remain until the WWE closes the book on its 2018 pay-per-view schedule with TLC from the SAP Center in San Jose, California.
For weeks now, one of the event's key matches has been the source of much speculation, as Braun Strowman vs. Baron Corbin in a Tables, Ladders and Chairs Match has seemed to be in jeopardy since 'The Monster Among Men' underwent surgery for bone chips in his arm just over two weeks ago.
With so much on the line in that match (if Braun wins, he faces Brock Lesnar for the Universal Title at Royal Rumble, but if Corbin wins, he becomes the permanent General Manager of RAW), we heard that WWE had a backup plan if Strowman wouldn't be able to compete, but that obviously hasn't played out on television.
Today, it was reported that Braun would be in the building for TLC on Sunday, but another report today indicates he might not be there to compete. According to the WrestleVotes Twitter account, Strowman is not likely to get cleared and has even been replaced by John Cena at Live Events:
Back to news: I'm hearing Braun Strowman is still not likely to compete Sunday at TLC. So much so, that on the holiday tours, John Cena will wrestle in his place. Strowman will still appear at the holiday tour shows, just won't work. So I can't see him working a TLC match.

— WrestleVotes (@WrestleVotes) December 13, 2018
EA's Take: So here's the deal for me: Generally speaking, WrestleVotes has some pretty solid stuff. By generally speaking I mean, I can't recall them being incorrect many times, if ever. However, there's been so many different things said regarding Braun's TLC status that at this point I think we all just need to wait and see what happens, regardless of the information source. I think WWE's playing this right up until the last possible second because if there's a chance Braun can compete even for 5 minutes, he will be in there. Hell, they could still have the match and book it in a manner that he doesn't even need full clearance. Here's the other thing too; Cena literally just spoke about how he can't wrestle while shooting a movie and he's got one coming up between Rumble and WrestleMania. Sooo…is he even allowed to wrestle or what? Like I said, wait and see.
What do you think happens with Braun Strowman's match at TLC? Let us know on social media @theCHAIRSHOTcom and always remember to use the hashtag #UseYourHead!
WWE News: Possible Spoiler For Next Week's Monday Night RAW Tapings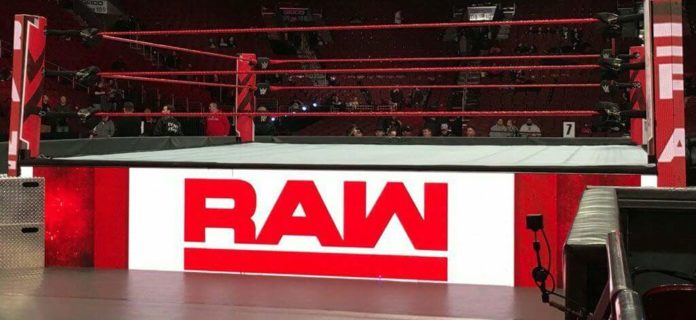 A familiar face could return at next week's WWE RAW tapings!
With WWE TLC on the horizon this Sunday from the SAP Center in San Jose, California (check out the latest card here), the company will follow-up the next night in Sacramento for Monday Night RAW live on the USA Network, then it will tape the next week's Christmas Eve episode.
One match that has a lot of questions surrounding it this Sunday is Braun Strowman vs. Baron Corbin, as the two will clash in a Tables, Ladders and Chairs Match with a lot on the line. For 'The Monster Among Men' should he win, he will get a shot at Brock Lesnar's Universal Championship at January's Royal Rumble. For Corbin, a victory for him would make him the permanent General Manager of the red brand. Of course with Braun's recent surgery, it's still not known what will happen with that match, although he is scheduled to be at the show (check that out here).
In some news that could really be read into either way regarding who will win the Braun vs. Baron contest, PWInsider is reporting that scheduled to be at Monday's RAW tapings is none other than WWE Hall Of Famer Kurt Angle, who last was seen on the red brand prior to Survivor Series when he lost to Drew McIntyre. At this time it has not been confirmed if he will be appearing on either broadcast.
What do you think WWE will do with Kurt Angle when he returns? Let us know on social media @theCHAIRSHOTcom and always remember to use the hashtag #UseYourHead!