Can Daniel Bryan Save WWE SmackdownLive?
Just two short weeks ago, the WWE Universe was shaken to its core when the announcement was made that Daniel Bryan had been medically cleared to wrestle once again. It was the culmination of a long and arduous journey for Bryan, who had spent 3 years seeking medical advice from all over the world in an attempt to do what he loves more than anything else. But ultimately, it was the start of another journey, one which should see Bryan transition from his role of being General Manager of SDLive to return to the role he suits best. WWE Superstar.
The timing of Bryan's return couldn't have come at a better time, with SDLive viewing figures dropping and the overall quality of the product taking a huge nosedive over the last 12 months. The blue brand has struggled for a long time in terms of star power, outside of the obvious AJ Styles, and Bryan's return as the top babyface would undoubtedly bring viewers flooding back in. Bryan's road back to in ring competition will begin at WrestleMania 34 in just 5 days time, where he will be teaming up with Shane McMahon to take on Kevin Owens and Sami Zayn, seeking revenge against the heels for taking them both out in recent weeks. Hopefully this will be Bryan's last appearance as GM. WWE's obsession with authority taking centre stage is overplayed and outdated, and while it may be less of an issue over on RAW, there is no doubt that a large part of SDLive's issues have come from an over reliance on giving Shane TV time and main event feuds. There is simply no reason to keep Bryan in the role any longer, as in terms of storyline it will make no sense after Mania and he can be utilised much better as the face of the brand.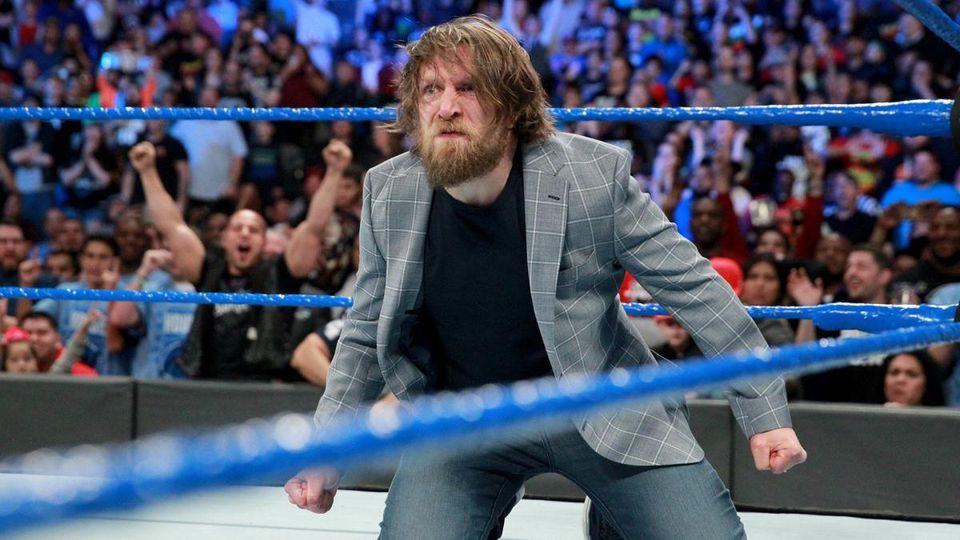 One of the biggest problems for SDLive has been its lack of star power in comparison to RAW. Outside of AJ Styles, Shinsuke Nakamura and the incredible tag team division, the blue brand has a roster full of average mid card talent and jobbers whereas RAW boast a roster full of the likes of Braun Strowman, Roman Reigns, Seth Rollins and Brock Lesnar. Hell, even the mid card superstars on RAW could feasibly be top guys on Smackdown. If there is anyone who can help to restore some sort of balance between the two main rosters, Daniel Bryan is that guy. The buzz and excitement around his return is absolutely huge, and seeing him return to the SDLive roster as a permanent fixture involved in high quality feuds could do wonders to get people interested once again in a show which only a year ago could have easily claimed to be THE show.
There is clearly a ton of interest in seeing Bryan return to the ring and WWE would be foolish not to capitalise on this. When Bryan made the announcement of his long awaited and much fantasised return, YouTube absolutely lit up, with the segment generating 1.7 million views. Only one hour later, the show closing segment with Owens and Zayn's kayfabe firing was even more popular, amassing three million views. Bryan's return was also most likely the catalyst for SmackDown's viewing figures, returning to their highest for over a year after struggling badly throughout 2017/18.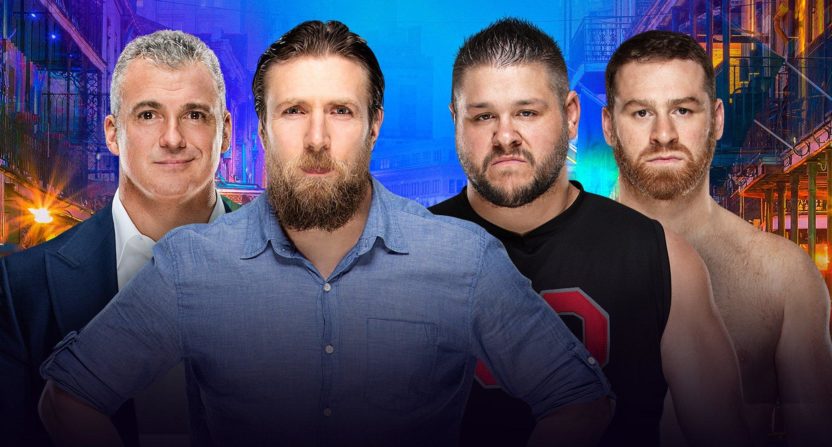 The most impressive thing about Bryan is that despite his unfortunate early retirement, his popularity never dropped for a single second. Nobody ever forgot about him, largely thanks to the ever-popular YES! chants, and he continued to be a top merchandise mover. It could be argued that even 3 years on from his last official match, he is just as popular as ever if not even more so. He is still consistently in receipt of the biggest and loudest crowd reactions in all of WWE, eclipsing even the biggest fan favourites Strowman and Rusev. WWE is a money making business first and foremost, so a permanent return for Bryan would no doubt be a very lucrative one for the company and it is almost certain that he would go straight to the top of the merchandise sales charts once again. With his popularity clearly not set to fade away any time soon, WWE need to pounce on this opportunity at a time where there are virtually no white hot babyfaces left in the company outside of Johnny Gargano in NXT.
Bryan is exactly what WWE need right now, and while Smackdown would be the biggest beneficiaries of his permanent fixture, his impact could help to ease some of the companies other fears. WWE find themselves at a crossroads with multiple superstars right now, with John Cena looking likely to be taking yet another lengthy hiatus. the Roman Reigns experiment still not paying off, AJ Styles is strongly rumoured to be switching over to RAW and there isn't a clear-cut top guy ready to take over as the face of the blue brand. Nakamura is over with the fans but continues to flatter to deceive, Rusev isn't quite the complete package yet and… well that's about it really. Well that was until a couple of nights ago, when Bryan strongly hinted a number of times that his reign as GM may be coming to an end.
These words get thrown around too much these days, but the simple fact remains that as long as he hasn't picked up any ring rust during his time away, Bryan is quite simply one of the best in-ring performers on the planet at this moment in time. The superlatives don't end there though as D Bry is far and beyond one of the most over stars of his generation, up there with the likes of Stone Cold during the Attitude Era, and a world class overall performer both inside and outside of the ring. There is no reason whatsoever why Bryan should not be treated as one of the top guys in the entire company and certainly as one of the top guys on the blue brand upon his return. Not only would Bryan give Smackdown the star power it needs, it would also bring the added benefit of not needing to draft anyone over from RAW to replace Styles. Sure, trading Seth Rollins or Finn Balor to replace AJ sounds great on the surface but how much better does it sound to draft them over to a show which includes Daniel Bryan?
WWE have a history of making bad decisions, wasting talent and failing to strike while the iron is hot. This is one opportunity far to big to miss. Nobody can say for sure how big of an impact Bryan will have, but if history is any indication, it should be a pretty safe bet that his return change the landscape of WWE forever. It was fun while it lasted, but Daniel Bryan is not an authority figure. He spent his best years in WWE fighting against those very tyrants in an attempt to fulfil his dreams.
Do we want to see Daniel Bryan as general Manager anymore? No. Do we want to see the bearded one back where he belongs as a WWE superstar? YES! YES! YES!