CheapShots: Impact Quickie #5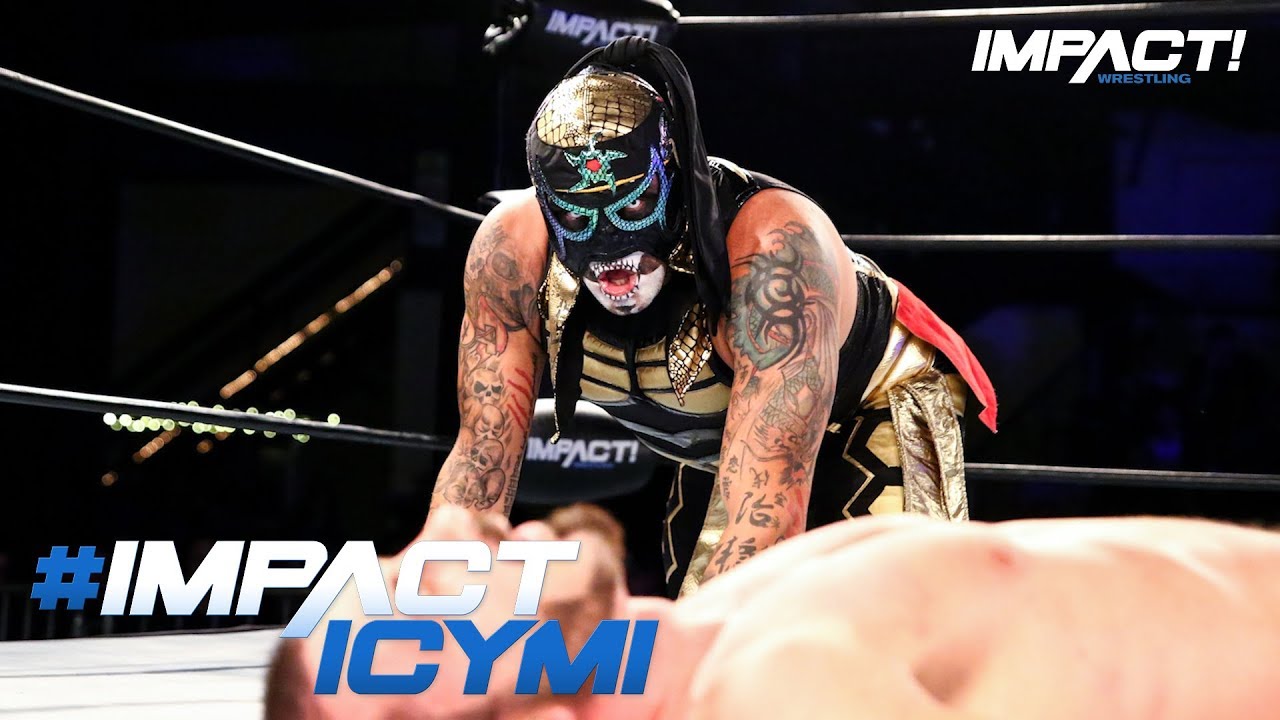 Cheap Shots are unfiltered, uncensored opinions, and those opinions reflect only the author!

My robot friends and I are here to dissect The Go Home Show for the next Impact PPV. We bring the microscopes out for the first match of the night. A partial recess primer to spotlight the showdown for Knockouts Gold. PC Little Dragon is already booted up. "Mr. Scrambled Brains and The Dead Angel Rip Off." The Odd Couple has an interesting challenge. Fallah Bahh is accompanied to the ring by an athlete named Kiera Hogan. As soon as both parties were between the ropes, AI Hercules asks: "Are we watching what I think we're watching?" I give tacit confirmation, as I'm unsure myself.
Smaller promotions have these matches regularly. Sabotage in Texas comes to mind. I hadn't seen an intergender match on a bigger stage until Thursday night. My boys were laughing their asses off at some of the spots here. Bad camera angle? Check! A wide shot caught Braxton Sutter jumping off the second rope to the mat. He landed on his feet right in front of the big man, so he could be taken over with a Belly-to-Belly Suplex. PC Little Dragon screams: "AT LEAST JUMP FAR ENOUGH FOR HIM TO CATCH YOU!" Fake Kendo Stick Shot? Check! Su Yung didn't even hit Fallah Bahh. Impact continues to make The Three Stooges look like Shakespeare. The Undead Bride went over her female counterpart with a Panic Switch. Hogan certainly has potential. Who knows if Orlando is planning to keep her? Corporate flexibility does not appear to be a choice for Anthem's Circus Division.
"That was interesting. Could've been presented better." Little Dragon is not wrong. After the bell, Knockouts Champion Allie fires the next shot at Su Yung, attacking her on the ramp. It's gonna take all of Allie's emotional strength and positive energy to overcome this challenge, and she knows it. Weirdly, Braxton Sutter appeared torn between both ladies while pulling them apart. I doubt this was intentional. Given his erratic behavior, few sheep would buy a face turn right now. Most would be very surprised if The Second Bride Gimmick in recent Impact history doesn't leave Redemption with Knockouts Gold.
Even for a show under these circumstances, there were tons of promos and recap material. The rehash fest began with a scene from the LAX clubhouse. Konnan is warning the crew about Scott Steiner's volatility. "This dude can sell anything, including a 50-year-old relic." After AI Hercules picked up the mic, we cut to Eli Drake doing some self-aggrandizing because of his dual briefcases. Ham Cube shows up mid-way through his promo; running down The Mexican Ace, saying all he did in The NWO was carry bags. Bless your heart Scott. Next was a vignette recounting the Eddie Edwards/OVE angle along with its pending 6-man resolution at Redemption. Our last sleeping pill comes in an infomercial for The Indian Sub-continent, as Matt Sydal continues to lie about his third eye in preparation for his X-Division Title Match with Petey Williams.
We wake up to a relevant interview as Jimmy Jacobs and Kongo Kong remind us that Johnny Impact's opportunities have increased thanks to his good looks. Dragged Out Disco parrots that monsters like Kongo Kong must take opportunities when they present themselves. Johnny Gorgeous would have some empathy after Jimmy's Giant Stutter got his hands on The Captain of Starship Pain. It's very difficult to move a pissed off brick wall. For now, this program is meant to mimic a windshield and bug encounter. Despite Mr. Morrison's professionalism, PC Little Dragon notices negligence from some of his co-workers. "Either the cameraman shot this from the wrong angle, or Impact has terrible editors." Jacobs' monster set up the ring steps on the apron. Kong carried Johnny into his crude weapon face-first. His hand was clearly going up; both to cushion the blow and hide the obvious blading. Seriously Impact? This episode has been canned for weeks and THAT'S the best you've got? Betting my chair swinging supervisors could find a more usable shot.
Unfortunately, additional filler closed the show. Before we got there, KM was issuing his "open challenge" in the ring. Brian Cage enters and squashes the heel as a billboard for the 6-way X-Division match at Redemption. Apparently, bookers in Orlando have been watching RAW under cover. They replayed the entire Main Event from a tandem show with Lucha Underground at WrestleCon in New Orleans. The only problem with doing this is that the exact same match is The Main Event Sunday, Austin Aries Promotional Gold will be in the balance though. Don't misunderstand, it was a very good match and I enjoyed learning the backstory of Pentagon Jr. & Fenix. Why cut the buy rate to a PPV on purpose? Who honestly believes either of the masked siblings is walking out of the reset with the strap? If owl suits need assistance with talent and creative process, my boys and I know a weather-related couple not far from the Parent Company who could help with both. We will see everyone soon. Time to recharge!
Dear Smarks: WWE Does Listen To Fans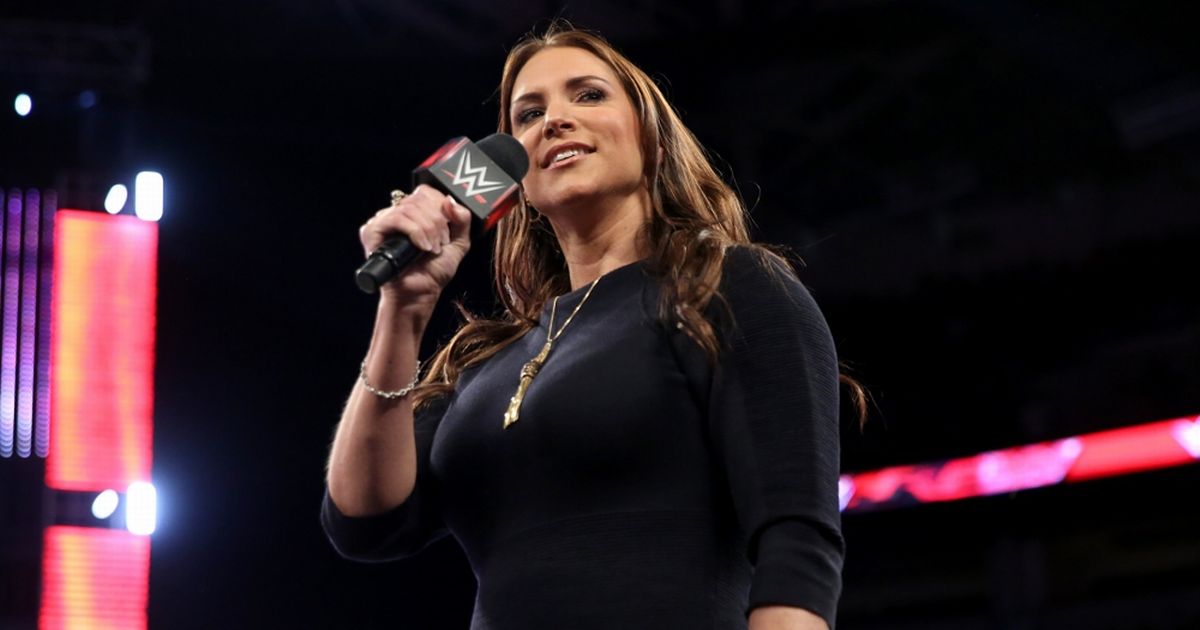 Either last week or earlier this week (my days are running together so I don't remember), Stephanie McMahon was at a summit called 'Game Changer' and she made the following comment: 'We're successful for one reason only – we listen to our fans.'
The internet smarks ROASTED Stephanie over this comment, mocking her for claiming that WWE listens to their fans when, in their minds, that is clearly not the case. Why? Because Roman Reigns, not Braun Strowman is champion, among other things. Clearly, any company that makes Roman Reigns champion over Braun Strowman isn't listening to their fans, or at least, their REAL fans. You know, the all-knowing, smark community who know how to run a multi-billion dollar business better than the people who work there do.
I've tackled this 'Real fan' nonsense in the past and I'm really not in the mood to do it now and the issue of Braun Strowman being champion is an article unto itself. However, let's be clear here: WWE DOES listen to their fans and the fans they listen to are the fans that buy stuff.
WWE first, last, always, and forever, is a business. They need money to survive and being a publicly traded company, they need money to keep the shareholders happy, that means they have to know who and what makes the money to keep the shareholders happy and keep the company afloat and who is making them the most money is Roman Reigns.
Don't give me that look. Don't roll your eyes at me and grumble about him being over pushed and/or shoved down your throat. I can name several people in WWE not named Roman Reigns that are over pushed. The bottom line is that Reigns moves merchandise, his stuff sells and sells really well. Having been to a few WWE TV/PPV tapings, I can tell you that Reigns' stuff can get a little tough to find and is usually the most requested item.
Now before any of you make snide comments about Reigns having more stuff to sell, I checked WWE's shop are and compared the number of Roman Reigns shirts to the number of shirts for AJ Styles, in terms of shirts including: T-shirts, tank tops, hoodies and what's available for both genders, Roman Reigns had thirteen shirts available while Styles had twenty. Thirteen different shirt designs to twenty and that doesn't include hats, gloves, or the non-wearable stuff available.
Oh, Reigns' stuff is bought by women and kids, so it shouldn't count? Here's my question: So what? It's still money that SOMEONE is spending on merchandise. If WWE didn't want women and kids to buy their stuff, they wouldn't be marketing stuff for women and kids. Why? Because women and kids are FANS!
For those of you still grumbling, here's some food for your thoughts: Why should WWE listen to their 'real' fans? No, I'm serious. Why should they listen to fans who cheer something one week, boo it the next, demand that indy darlings get pushed despite getting mediocre pops from Main Roster audiences, and pay more attention to beach balls and time clocks than the matches? Why should they listen to people who BRAG about spending a lot of money on tickets just to boo one person they don't like?
WWE is like any company, they listen with their bottom line, and what they're hearing from fans is that the fans like Reign because that's the stuff that sells the best. And before you say one thing about about Reigns' stuff being more available at TV tapings and Live Events, I've been to a RAW taping, a RAW PPV, and a SmackDown/205 taping and while Reigns stuff was at SmackDown, there was also a lot of Styles and Cena stuff available at RAW events and I'm not hearing any complaining about that.
Maybe the problem isn't that WWE isn't listening, it's just that your views aren't the what the majority paying fans think or want. WWE is catering to what most of their fans want, not just the small minority that can't seem to make up their minds about what they want.
Cheap Shots: Should Finn Balor Quit WWE?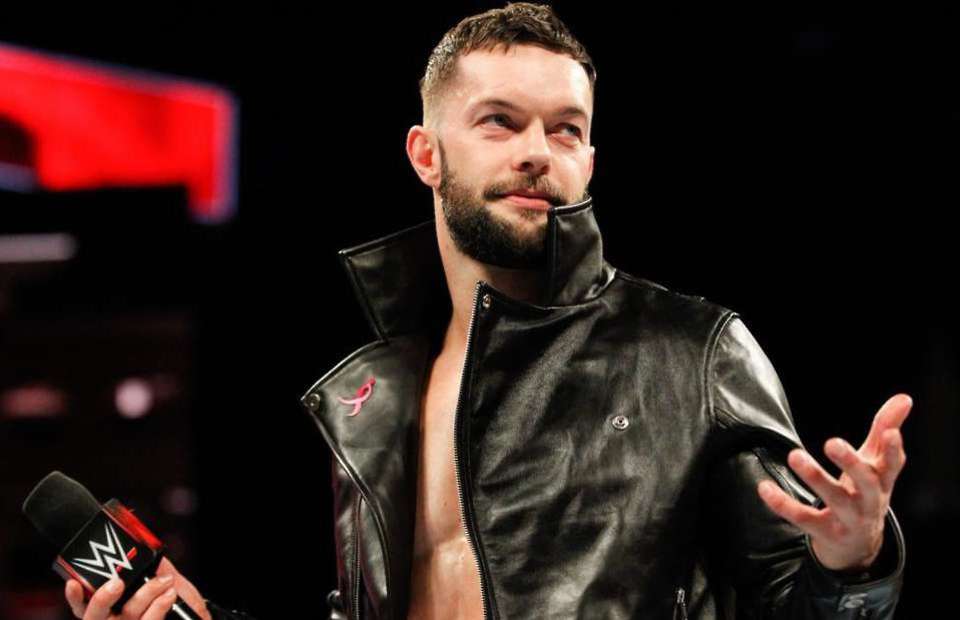 Why Finn Balor should "Quit" The WWE
After seeing KO burst into tears on Monday night RAW two weeks ago and "quit" there were a slew of videos about why KO "quit". The biggest one was to revitalize his character. So in playing the devils advocate why not have the first Universal Champion quit? Here's why!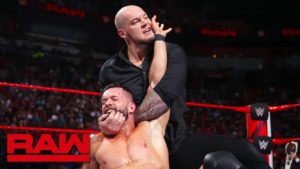 After Balor won and "lost" the title after 2016 SummerSlam he's had and up and down career in the main roster. The once longest reigning NXT champion was a phenomenon when he joined the NXT, but once he hit the main roster, while fan support is still there it is fleeting. He had a brief reunion with Gallows and Anderson which might've singled a heel turn to fans, a feud with Rollins for the IC title and has had back to back to back matches against Baron Corbin. None of which have done anything for the superstars character. A heel turn might have helped a few months ago, but the repetitive booking has kind of killed that momentum. 
With Finn away from the scene for a while it might help the WWE reevaluate the talent that is Finn Balor, it might also give Finn time to figure himself out too. With a WIN to his name against Elias, it seems like the co-founder of the Bullet Club may either turn to his alter ego The Demon, or perhaps a superstar shakeup is in order and he should be in place to get Balor back in the limelight. Right now, Raw seems packed full of main card talent that is either starting a faction of sorts I.E. Braun, Drew and Dolph or is turning on The Shield.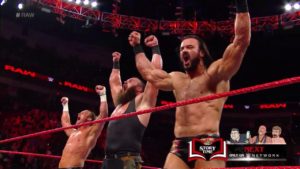 Listen, while SmackDown Live is producing the better show, it is not like the talent on there is being utilized any better. Nakamura is in limbo with the U.S. title, Aj and Joe are having a great feud in terms of promos, but not in the squared circle. The only thing that brings SmackDown Live as the A show is really their tag division and the Charlotte Flair/Becky Lynch feud. 
So maybe a frustrated Finn goes away, and comes back as The Demon on SmackDown Live and interjects himself in the feud between AJ and Joe, maybe he causes friction between The Club and AJ and they "screw over" AJ during a title match, the possibilities are endless moving Balor to team blue, but what this boils down to is WWE needs to make this move while Balor is still a fan favourite and what I mean by that is that he will always have the crowd behind him, but even the loyalist fans can get bored.