Conor McGregor UFC Future In Jeopardy, What Is He Charged With?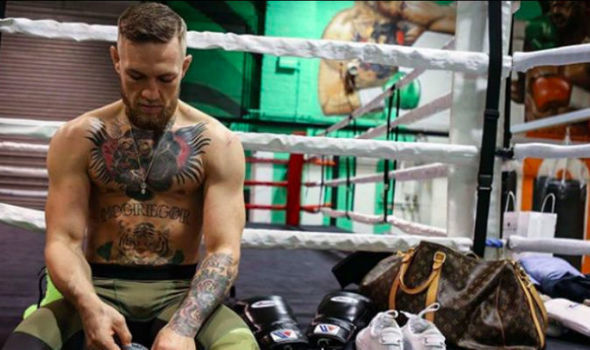 Just in case you have been flying to New Orleans or sleeping under a rock, Conor McGregor has been arrested. He had an altercation with other UFC fighters which led to a parking lot rampage. You can see the video by clicking here.
He turned himself in last night to the NYPD around 10:00 last night. It was reported by Ariel Helwani that McGregor was facing multiple charges. This turns out to be true as Helwani of MMAFighting has reported the following via Twitter:
McGregor is facing multiple charges, I'm told.

— Ariel Helwani (@arielhelwani) April 6, 2018
Helwani would also report that McGregor was held overnight and would be transported to court today.
As of 6:53 am ET, Conor McGregor is still in police custody, NYPD tells me. He was held overnight at the 78th precinct in Brooklyn. He is expected to be transported to a local court sometime today.

— Ariel Helwani (@arielhelwani) April 6, 2018
Dana White has spoken up this morning as well. He commented to TMZ that McGregor is going to jail. So that he is unsure of what this means for McGregor's future in UFC.
Dana White told TMZ he's "very disappointed and upset" with Conor's actions. Also that McGregor's punishment will go well beyond anything the UFC could throw at him.
"He's going to jail!!! People are gonna sue him. He's gonna have a bunch of civil lawsuits," White said.
We will continue updating you on this story as more information is available.
Please continue to follow us and share our articles. Checkout the podcasts and more. You can see all the latest content @theCHAIRSHOTcom. Follow @Awesomephinatic for news updates and fantastic opinion. Remember when it comes to rumors…. Always Use Your Head!