Steve Cook's WrestleMania Weekend Predictions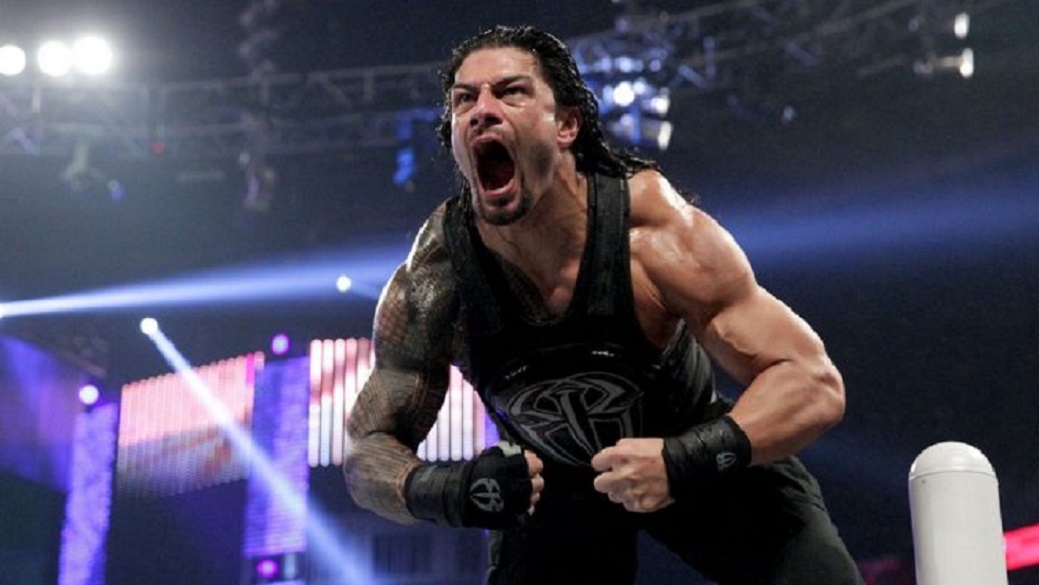 We're here.
It's the biggest weekend of the pro wrestling year. WrestleMania 34 goes down on Sunday. Before that, we have approximately 150 wrestling shows taking place within the state of Louisiana. Ring of Honor & Impact Wrestling will make their presence felt. Pretty much every indy you've ever heard of (and many you haven't) will be holding shows. It's gonna be a big time.
Wanna know what's going to happen this weekend? I've got a pretty good idea. Here's my predictions on some of the major happenings over the weekend.
Impact Wrestling vs. Lucha Underground will be the best WrestleCon show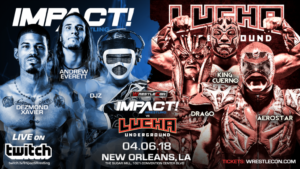 These two companies have solid TV situations but are lacking a certain buzz. The best way to get a buzz? Put on a kickass wrestling show. There's been a lot of cross-over between these promotions with the likes of Johnny Mundo/Impact, Taya & Brian Cage recently making their way to Impact. The gimmick of having Eddie Edwards wrestle Jeremiah Crane instead of Sami Callihan is pretty solid. Scott Steiner & Teddy Hart on the same team is pretty cool. The main event pitting Austin Aries & Fenix against Alberto el Patron & Pentagon Jr. sounds pretty fun. Larry Csonka should get a Twitch channel & get me to help him announce it.
The only problems are that Larry is recapping 20 shows this weekend, and I like to sleep.
The Young Bucks will help Cody beat Kenny Omega, whether they mean to or not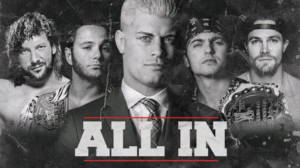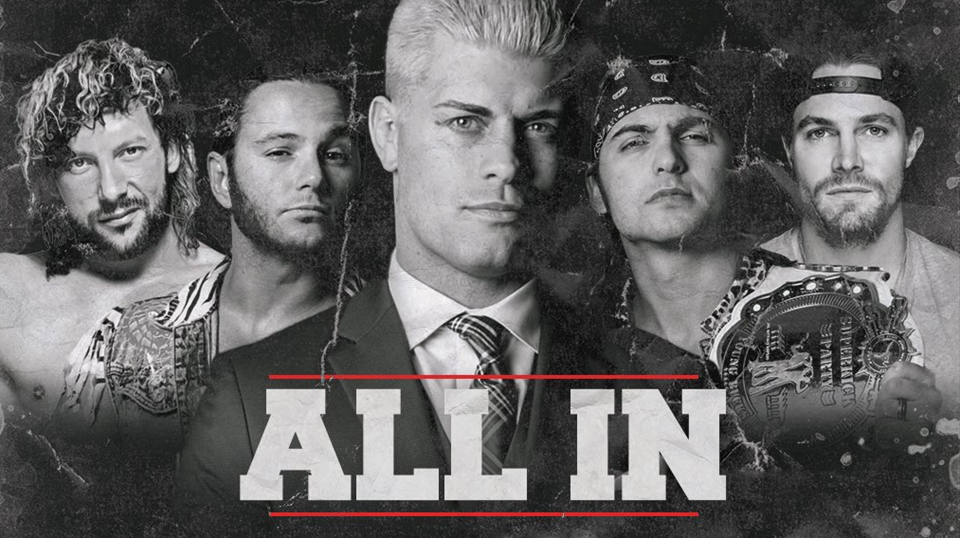 It would only be fitting that ROH Supercard of Honor XII's Bullet Club battle would feature some outside interference. The Bucks originally took Cody's side against Omega, but the American Nightmare has managed to garner their ire in recent days with things like pushing Nick around & trying to change the BC logo. I suspect multiple Club members will come down during the match, & Nick will try to help Kenny, but it'll backfire & Cody will stand tall at the end of the night.
As he should, since he's the best heel in the business.
Johnny Gargano will beat Tommaso Ciampa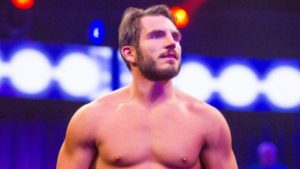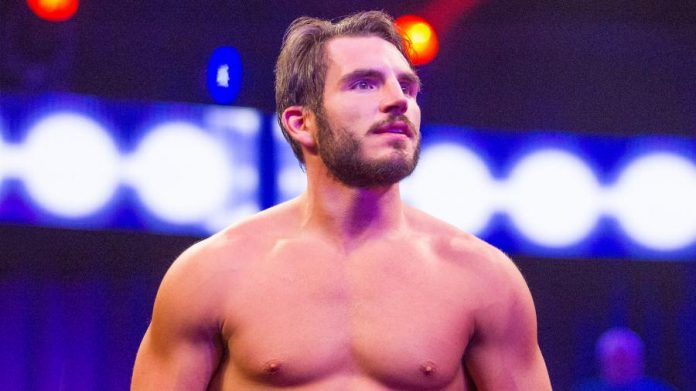 Ciampa seems to be the popular choice because everybody assumes that Johnny Wrestling will be on Raw or SmackDown soon enough. I just don't think this feud is going to end so soon, and frankly NXT needs both Gargano & Ciampa around to keep people interested. WrestleMania-type shows tend to end with the good guy winning, so I'd have Gargano win the Unsanctioned Match to close TakeOver.
Toni Storm will be in the WrestleMania Women's Battle Royal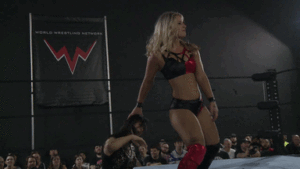 PROGRESS Wrestling is holding shows on Friday & Satuday, and their champions will be defending their titles at Axess on Sunday. Storm will be all over these shows after Beyond's intergender show on Thursday. Assuming she emerges in one piece, WWE's going to need some women to fill space in the battle royal & she's as good a choice as any.
I'd have her win it, but admittedly I'm biased.
John Cena & The Undertaker will not have a proper match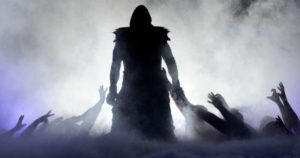 It's too late to change my mind on this. I don't care how many newsbites I read on it up until the show happens, I'm not buying it until it actually goes down. I mean, there's already 13 matches on the card. Do we really need another one?
#TeamRousey vs #TeamMcMahon will be an #EpicFail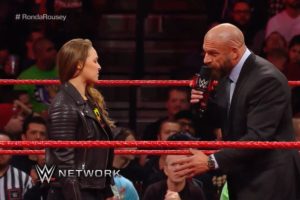 There's just no way this goes well. Ronda Rousey shouldn't be doing most of the in-ring work at this point in her development. Kurt Angle shouldn't be doing most of the in-ring work at this point in his life. Triple H is probably your best bet for a workhorse, but I would rather watch almost anybody in the world try to work a match than him at this point.
Our only hope is that Stephanie McMahon has the match of her life. The way she threw Rousey around on Raw, I have no idea why she isn't challenging for one of the Women's Championships.
Daniel Bryan will win…and then Shane McMahon will turn against him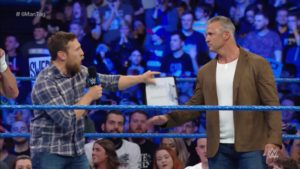 I've flip-flopped on this one. I was pretty well convinced that Kevin Owens & Sami Zayn had to win to remain on SmackDown & that their opponents turning against each other was the best way to go about it. But think about it from Shane McMahon's perspective for a minute. Helping Kevin & Sami out makes zero sense after everything they've done to him. I know McMahons are very forgiving of dastardly heels, but this would be a stretch even by those standards.
The smartest thing for Shane to do here would be to help Bryan defeat them, then attack him afterwards to steal his celebratory moment. It would also get the most heat because the fans would have to stop chanting "YES" after they started.
As for Kevin & Sami, there's a Shakeup coming. Either they go to Raw or they come back to SmackDown after new management takes over. I can see Jeff Jarrett being a fan of their work.
AJ Styles vs. Shinsuke Nakamura won't live up to the hype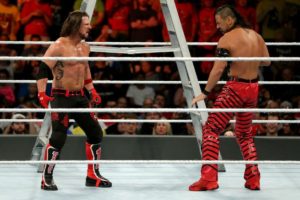 It won't even be their fault. We've been hyping this match up since both men signed with WWE in January 2016. The company was smart to keep them apart for this long & save the match for the grandest stage. The only problem is that we've been looking forward to this for so long that our expectations have gotten way too high. As great as Styles is, and as great as Nakamura is when he's interested, they won't make everybody happy.
Anything less than six stars from David Meltzer will be seen as a tremendous disappointment in some corners.
WrestleMania Weekend will end with Roman Reigns winning the Universal Championship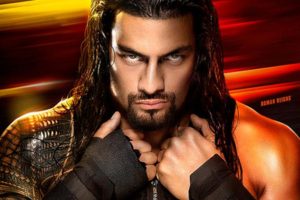 LOL at people saying Dana White spoiled the main event. We all knew Reigns was winning anyway. It's the story WWE has been telling the past four years. Have there been some bumps in the road? Absolutely. Has the story played out exactly the way WWE would have liked? Certainly not. They would prefer Roman Reigns to be as universally popular as he was at the 2014 Royal Rumble, but it's not gonna happen.
Many of my friends here at the Chairshot have spent a lot of time trying to win over the non-believers. To me, that's a waste of time. People either love Roman Reigns or they don't. They've already made up their minds and there's nothing that's going to swing their vote. WWE has taken the same viewpoint they used with John Cena, that any reaction is a good one. Reigns will get a reaction at the end of the show. I don't think it'll be a positive one, but fans will make noise of some sort.
Which will be a feat in itself after four days packed with wrestling.