CheapShots: Hair of The Dog And Voodoo #1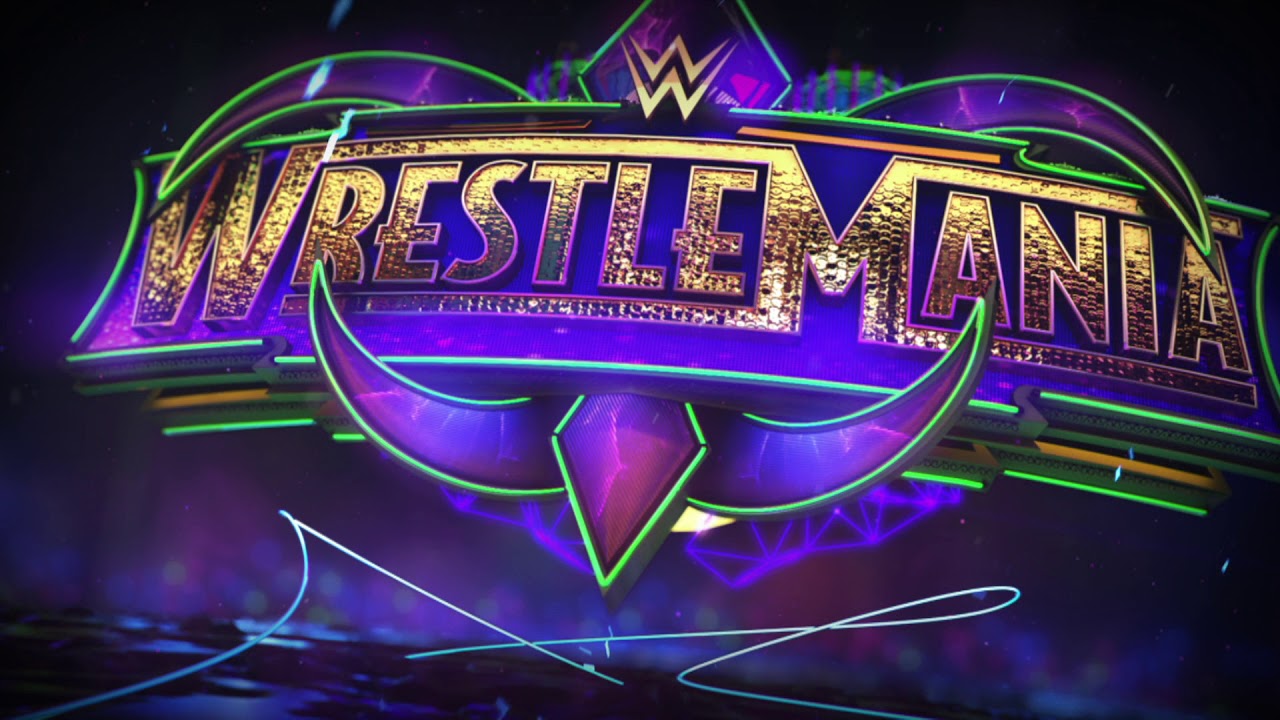 Cheap Shots are unfiltered, uncensored opinions, and those opinions reflect only the author!

Mad Man landing in The Crescent City for a two-day layover. As I roll in to Café Dumonde for a couple beignets and some good coffee, I am slightly bummed out because the best night of the year has vaporized, and I was not here. Thanks to global smart marks flooding the WrestleMania flashpoint once again, the velvet rope got color hard way, and we got into the most important annual public party in the art form. Not a bad consolation prize. Welcome to The Monday Night Raw after WrestleMania and New Year's Day in World Wrestling Entertainment. Mania is the biggest party on the calendar; but Stamford has recently and quickly turned this in to the most anticipated night of the year. Yes, I just threw up having to give Vinnie credit for anything. I'll try to wash my mouth out by the end of this post. LET'S GO!
As is customary on this night, smart marks are ready to jump out of their skin before the fireworks start. Stephanie comes out walking gingerly, with her arm in a metal or plastic brace. After all, someone in a kilt and an old-style t-shirt made her tap out on Sunday. Smile upstairs Scotsman. Your legacy is in good hands. With mic in hand, we can tell in about one minute that Daddy's Little Girl is trying to kill the buzz with her classic two-faced ownership promo. On this night, Steph? Have fun with that. "I'm proud. No one thought that I would bring the best out of her." I'm sorry, when did Stephanie McMahon morph into Miesha Tate? The crowd is turned up to 11, chanting: "YOU DESERVE IT!" Referring to her arm. She heelishly agrees with them and calls Ronda Rousey out to "thank" her for the performance, put current feelings behind them, and look forward.
Bad move! Baby face Ronda comes out. Doesn't say a word while the Princess continues to inflate herself. At first, The Second-Generation Rowdy One complies with a handshake and a hug. Ronda suddenly flips the switch. Her eyes turn vicious as they lock on Steph's. Her hand on The Commissioner's neck, Steph tries to lock up and fight back. Good luck with that. A heartbeat later, Steph is flipped onto the canvas judo style…OH S***, IT'S HAPPENING! She is freaking the hell out with Ronda kneeling over her. No backup, crowd building. Rousey extends her arm to take the brace off and toss it aside. She takes it and leans back fast, so all four limbs can do their part. Stephanie's arm is now pointing in a direction foreign to the human anatomy again, as it was Sunday night. The Baddest Woman on The Planet kept her word and The Wicked Witch is dead for now!
That was fun. Next round's on the ladies! If it's not on my girl, I want The Raw Women's Gold on the beautiful Nia Jax. She has been on the roster well over a year, and she has done her job perfectly. Looking like a badass while putting others over enough to pick everybody up. This can be exceedingly difficult because of WWE's booking. As of Mania Night, The South Pacific Queen overcame all of it to gain her time with Gold! Because mean high school girls don't shut up, Little Miss Math Class and her MILF BFF interrupted Nia's Coronation Promo, accusing her of being a bully. Do you hear yourself Alexa? She says she was in emotional distress at Mania. That's why she lost. The Mean Girl challenges Nia 2-on-1 because there is no way Big Fine can find a partner. Nia finally cuts the brat off, simply telling her to shut up. She has a partner? "Are you ready?"
NXT Smart Marks got goosebumps when Nia used the name Ember Moon. The Lunar Lone Star is on The Main Roster! Even for those of us who had not seen her yet, this young lady's reputation preceded her. Before becoming NXT Women's Champion After Asuka's call-up, she was The Rising Sun Mystic's fiercest challenger. A Native of Von Erich Country, with athleticism rivaling any woman on the roster. I will break her down when I see more of her. I can tell you she is extremely physical, with a discus forearm that would make Kerry proud. Her finish is a cutter from the top rope called The Eclipse. She hits it, you're done, and Alexa Bliss followed suit of many athletes before her when the rookie got the win. Welcome to The Big Top. Make Dallas proud!
Cut to backstage, and Kurt Angle as Braun Strowman walks up to him and explains that he must relinquish The Raw Tag Team Gold because his partner had elementary school commitments and cannot travel. Wait, what? Turns out Braun's WrestleMania Tag Team partner was a ten-year-old named Nicholas. This is a shoot folks! They made The Gold a Make-A-Wish Project! Why Not?? I'm guessing Big Show wasn't ready yet and they wanted to do something interesting. Good on WWE. So, Braun had to give them up. Naturally, Shamus and Cesaro wanted The Gold handed back to them. Not happening. The winner of a four-team tournament would face them down the line for the vacant Championships. The Revival Beat Gallows & Anderson. Titus Worldwide would come out to take on Woken Matt Hardy and Bray Wyatt?? That is not a typo. Turns out The Lake of Reincarnation works! Who knew? Before the match; which Hardy and Wyatt won, the weirdoes cut a beautiful backstage promo with Brother Nero (Jeff Hardy). There are miles in this storyline if it is told correctly!
Angry and sad interlude now as Mandy Rose with Absolution came out to battle Sasha Banks. Paige seemed more affectionate than is typical of her on camera persona. More on that in a minute. The Boss came out looking a little depressed. For selfish reasons, I hate that look on her. It's not like she hasn't carried the entire division on her back for years. That's a shoot. Look it up boys and girls. Anybody needs tested, pushed or flat handed something; give them to Mercedes, she'll do it. Anyway, bell rings and Bayley's music hits because Vince McMahon is too stupid to give the best rivalry in NXT History their own match at WrestleMania. Bayley costs Sasha the match and Mandy Rose goes over because why not? Now, the first match of consequence on the main roster between The Female Dragon and The Human Elmo will take place on Raw next week in Hartford, CT? Vincent Kennedy McMahon is an asshole!
Sad soapbox: There was a very good reason for Paige's early emotion last night. The Scream Queen has had grave medical concerns regarding her neck for months thanks to taking a bump for Lady Banks at a house show in New York State. She was only 21 when she debuted for WWE four years ago in New Orleans on the same sacred Monday Night to shock the wrestling world by taking the then Divas Championship from Mrs. CM Punk! Before her time in the states, she had wrestled for her family's British promotion for several years. The only comparison I can think of in this hemisphere is Rey Mysterio. The Pale Rider asked management if she could come full circle last night. Her request was granted as she gave a tearful farewell to The WWE Universe. As a result, millions of us are shoot pissed today. Young Lady, thank you for opening a door millions of us did not know we were aching to enter. As a personal shoot, without this blog and The Women's Division, I don't know how much WWE I would even watch. And yes Paige: This is ALWAYS your house!
Outside of Ember Moon, there were four main roster debuts or returns last night. Apparently, The Rose Buds have been hibernating for years, and creative has a soft spot? REALLY? There is a dude called No Way Jose and his gimmick is a conga line mirroring The Rose Buds. You can't make this up. This is NOT 1986! I give sheep a month to boo this guy out of the building. Having said that; the young man is an impressive looking athlete, with solid movement and charisma. I want to be wrong. Given the cynicism of this current audience, I doubt I am. Another act with a well-earned reputation from NXT made their main roster debut last night. Paul Ellering; former manager of The Road Warriors has been grooming The Authors of Pain along a similar path. Minus the face paint, these boys certainly have the force and temperament to make an impression. In a bit of a shock, after AOP won the match, they left Ellering at ringside. My guess is, Vince wants a straight heel reaction from crowds watching this team. At some point in the first half of the show, Roman Reigns comes out to cut a disparaging promo on Vince. Saying he doesn't know what's going on. The boss didn't smarten him up. Another insider term for smart marks to lose their minds over. The Samoan Hype Machine is not done. He finishes by telling the crowd he found out about the upcoming politically motivated shindig in the desert on the internet! It's not the message. Sheep just wanna shoot the messenger, no matter what he says. Cue Samoa Joe's music! In all seriousness, Mr. Badass, it's never been about toughness, promos, or in-ring skill. You came in at almost 40 years old, and haven't stayed healthy for more than a few months at a time? NOW you're gonna put The Big Dog to sleep, AGAIN? We've already seen this movie bro. Wake me up when we're not marking out because we haven't seen you in six months. If you can't, it's time to go home.
Last but certainly not least, Elias is mid-ring with downed lights. He gets through his tweener promo and even has the crowd chanting, "WE ARE SCUMBAGS!" Only this crowd. Only this Monday Night Raw! Suddenly, unfamiliar music hits. We get the answer to the eternal mystery: "Who will take The Universal Gold off Mr. Roid Rage, and shut Paul Heyman's mouth?" Bobby Lashley has not set foot in a WWE ring in what feels like forever! Two Weeks ago, he was putting Brian Cage over on IMPACT Wrestling. Speaking of the former TNA, somebody on creative must be doping Vince because Owens & Zayn show up in search of a gig on Raw only to get a "…TNA is hiring…" from GM Kurt Angle. WHAT THE HELL? Back to Lashley. Walking Armageddon gives The Guitar Man the longest suplex of his life. Statement made! I fully expect the rocket to be strapped to Lashley by year's end.
Kurt was not a full p**** to Sami Zayn and Kevin Owens. He told them that with the superstar shakeup coming, he had one open spot and they would have to fight each other for it. Okay, except it was an old school double count out. Neither man won. Now what? WWE seems to hate clean finishes in these situations, drives me nuts. Earlier in the night. Seth Rollins comes out for some love regarding his IC Gold win at Mania. His Move Set Twin came out to congratulate him. The 8-Pack Irishman also insisted he get the first shot at Gold, as he was not pinned in the Triple-Threat Match. The Miz came out with his boys to say the result of the match made his newborn daughter cry. Nice try Mike. A two-week-old baby is barely conscious, and your wife is barely conscious for you!
All three members of The Miz's crew were about to go full Handicap Match on The Move Set Twins until Jeff Hardy showed up to square the two sides. I hope he took a cab. This led to a 6-Man Tag to close the festivities. Curtis Axel may have broken ribs as result of Brother Nero botching a Swanton Bomb. Otherwise, the baby faces won the match, and everybody went home talking. What an explosive show, and Happy New Year from World Wrestling Entertainment. As I gas up the plane, I wonder what surprises await on SmackDown Live? Feeling clearer but the recovery process is not finished.