CheapShots: Hair of The Dog And Voodoo #2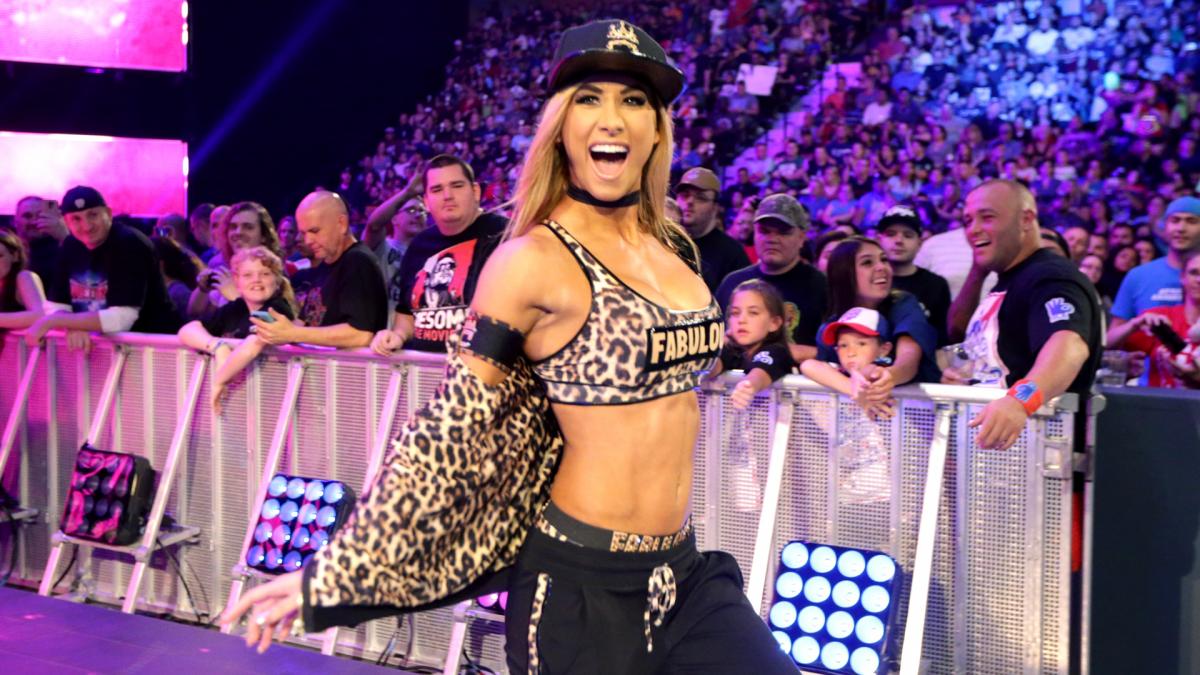 Cheap Shots are unfiltered, uncensored opinions, and those opinions reflect only the author!

Since some of my passengers and I are on our last stroll down Bourbon Street for a while, let's have a good time! The final remnants of a week-long bender don't wanna let go as SmackDown Live Commissioner Shane McMahon opens the show with a quick recap of his tag team victory with Daniel Bryan. Gushing about Bryan's physical ability and passion for the business despite Daniel's three-year layoff, Shane gives us a powerful piece of information. The SmackDown Live GM has officially resigned his position of authority to return to full-time in-ring competition.
As a tribute to The Junkyard Dog in his most memorable territory, Shane's Double Thump of good news was not complete. The right cross was equally heavy with positive energy. Due to his wrestling, someone would have to replace The American Dragon in terms of decision making on The Blue Brand. Rumors of a forgiven leader of maniacs have crept to the surface for weeks. Thankfully, we don't have to listen to a dude in his 60s. Tweet me, I will fight you all damn day! We get to listen to a 25-year-old sexy Goth Chick! They did something right! SHE'S HOME! I popped like a ten-year-old when everybody blew up. THANK YOU WWE! Heel or babyface, Paige will be AWESOME in the role of GM. This is STILL her house!
The Pale Rider's first decree as General Manager is to put the returning Daniel Brian in a match with…AJ Styles! More on that later. The first match of last evening put The New Day against The Usos to see who would challenge newly crowned Tag Team Champions; The Bludgeon Brothers, for The Gold in the desert. As always, these two teams had a combination classic. Neither held the advantage for long stretches of time and chemistry in the ring is beyond obvious. Rikishi's boys won, but the outcome was a coin flip until the three-count. Afterward, Harper & Rowan came out to point their hammers and look menacing, mission accomplished.
Follow me to recess on acid. I wish I was kidding. It all started simple enough. A backstage segment began with Naomi standing next to the prefab trophy she won for surviving The Women's Battle Royal at Mania. Seriously Vinnie? You've got millions in the budget, and THAT'S what you come up with? Anyway, random thought: Would anybody have a problem if the future trophy was named for Cyndi Lauper, or am I a dinosaur? What's more fun in wrestling than an All-Girl Battle Royal? Why wasn't she in the celebrity wing of The WWE Hall of Fame 15 years ago?
Nattie's cutting a horrible heel promo again. This leads to a decent match that Naomi won clean with a Split-Legged Moonsalt. Jumping one segment, Charlotte's aura takes a bow from Second Nature breaking Asuka's unbeaten streak at WrestleMania. I'm betting a minute into her promo, no one watching thought The Queen's Reign as SmackDown Women's Champion would be over faster than an album cut ends. Look it up, Millennial Nerds! Now hold your breath. Here we go. Unique music hits as Corey Graves loses his mind. Two stunning koalas come out. This tandem is known as The Iconics. The last time I saw Billie Kay; she had longer hair and had yet to see a tanning bed. If I remember correctly, she was jobbed out to Nia Jax and sent back to NXT. Ms. Kaye found a kindred Aussie in Peyton Royce.  Both ladies come down and patronize Charlotte like everyone else has since her arrival. The striking difference with these ladies is that they are each Second Nature's equal in terms of physical dimension.
Translation? If they wanted to beat the crap out of her, they could certainly beat the crap out of her. Guess what they wanted to do? This wasn't Human Scrimshaw and The Riott Squad. These girls weren't done until the job was finished. They are a problem and have no conscience. Perfect heels in the perfect spot. Especially for Carmella! Even the walking Carlos Mencia punchline couldn't screw this up. Charlotte was a broken zombie because of the beatdown. All it took was 287 days and one kick. Blondie Circus is now The SmackDown Women's Champion. I said it last night. I will gladly say it again. Gold is not an indication of ability. After over a year being called up, they still don't trust you alone in a ring. Stamford found two guys to hide you and prop you up. The d*** head's gone because that's what he is. And your boyfriend took a terrible bump. We can count on two hands the number of singles matches you have actually won. Young lady, your gimmick is all you've got. Even your acceptance promo was your first decent sign of a pulse since winning your shield, I mean your briefcase. Congratulations, I can talk too. You are the classic definition of go away heat, regardless of the strap they gave you.
Speaking of giving someone Gold. They gave Jinder Mahal The United States Chanpionship because Vince McMahon refuses to do thorough international research. Who is The Indian Brooklyn Brawler's first challenger? I know, let's just do the match from Mania again, and take The Sikh out of it! Did I mention I hate lazy booking? Thanks, Cornette! The Viper won the reboot with an RKO on Bobby Roode. YAWN! At least I have the main event to help wake me up.
As I pick the mic up once again, I rewind the night to an interesting promo from Shinsuke Nakamura following his heel turn at Mania. An insincere apology led the parrot to prod him further: "Sorry, no speak English…" This just got weird. AJ Styles says he can't focus on The Artist Formerly Known as right now. He's right. He's got Daniel Bryan in a singles match to close things out. So nice to see two dudes wrestle and help erase three years in ten minutes. The Beard looked like he had never left. Unfortunately, Nakamura ran in to low blow Styles twice. It was a very schizophrenic show. Still very solid. Storylines will change and move now. Oh, a Google Earth view of Vinnie's back yard. I will pick up my passengers for Hartford soon!