Ja'Von's IMPACT Wrestling Live Report! (4/26/18)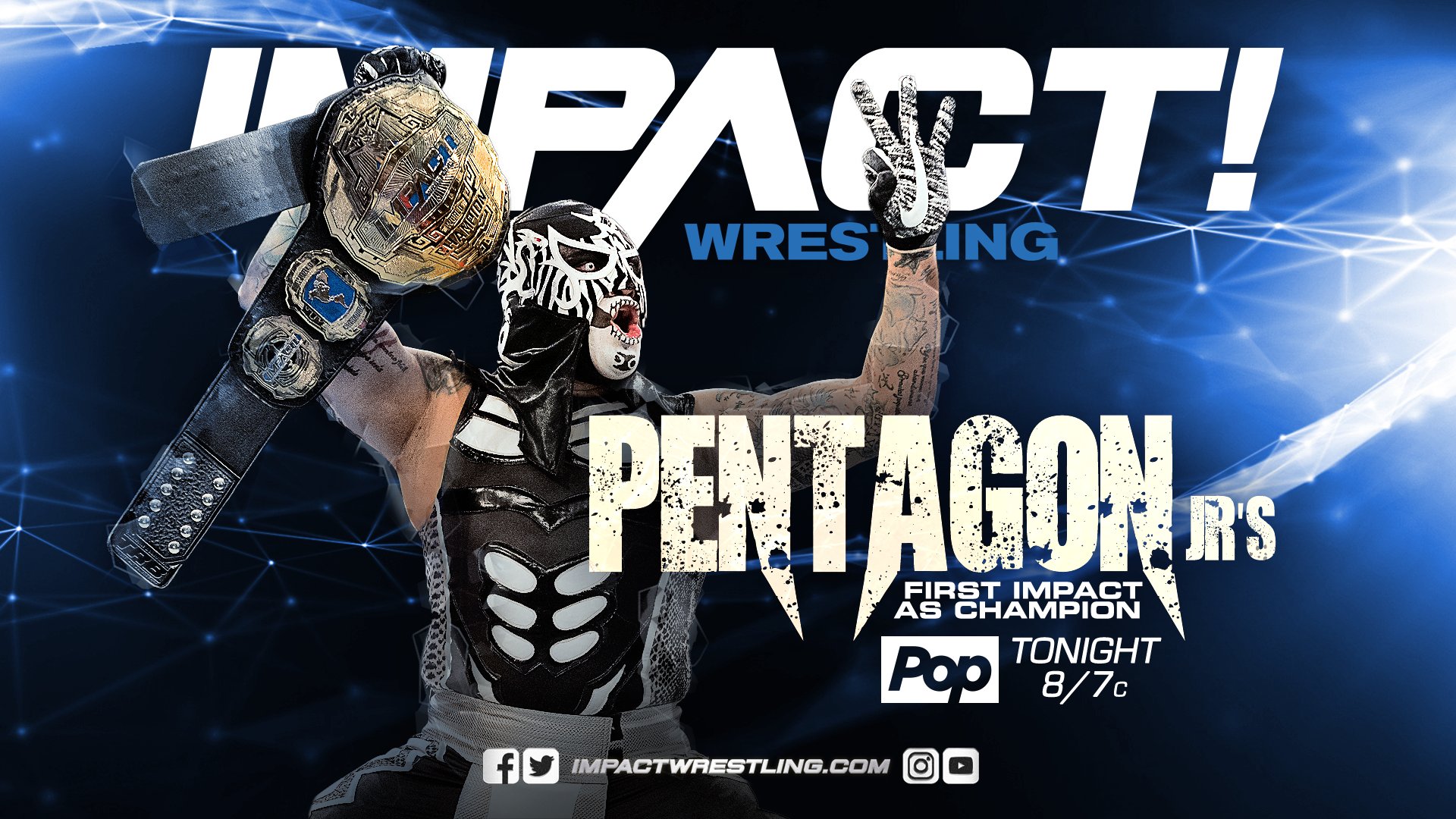 Quick Results:
Allie vs Taya Valykire (Knockouts Championship): Allie retains via pinfall 
Trevor Lee vs Brian Cage: Brian Cage via pinfall
Moose vs Braxton Sutter: Moose via pinfall 
Eli Drake and Scott Steiner vs LAX (Impact Tag Team Championships): Eli Drake and Scott Steiner retains via pinfall
Play by Play:
Impact opens with a recap video of Redemption from this past Sunday.
Austin Aries kicks off Impact with a town hall meeting with the roster. Aries says he's trying to breathe new life in the company. Austin says he still holds the Impact Grand Title and have some pull. Moose says Aries is making excuses and Aries tells him to do what he does best and that grunt work on the field. They both come nose to nose and Moose tells him to screw himself and leaves. The rest of the roster begins to leave as well.
Brian Cage vs Trevor Lee: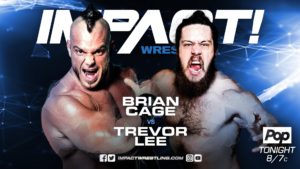 Trevor Lee makes his way to the ring with Caleb Konley. "The Machine" Brain Cage makes his way to the ring. Collar and elbow tie up and Cage sends Lee to the outside. Caleb gives Trevor a bit of a pep talk. Lee gets back in the ring and Cage sends him back outside. Lee gets back in the ring and tries to kick Brian Cage in the gut but Cage counters and drops Lee. Cage sends Lee into the corner. Trevor counters and gains control of the match. Trevor drops the ropes and Cage goes over the top rope but hangs on. Lee jumps over and double stomps Cage in the chest.
Fantastic double stomp on the apron by @TLee910. #IMPACTonPop pic.twitter.com/Up79zhH7dq

— IMPACT (@IMPACTWRESTLING) April 27, 2018
Back in the ring Lee pushes Cage in the corner and stays on the attack. Woth the ref's back turned Konley gets a cheap shot on Cage. Lee lays in on Cage with multiple kicks. Cage regains control and hits Lee with a pumphandle slam.
.@MrGMSI_BCage seems to break out new and unique offense every match. Always bringing innovation. #IMPACTonPop pic.twitter.com/qbA6Zp3qhE

— IMPACT (@IMPACTWRESTLING) April 27, 2018
Down the stretch Cage hits the drillclaw for the pinfall victory.
It used to be the X-Division. With @MrGMSI_BCage involved it's the Weapon X-Division. #IMPACTonPop pic.twitter.com/Z6OvQrBxrj

— IMPACT (@IMPACTWRESTLING) April 27, 2018
Winner: Brian Cage via pinfall
Eddie is walking into the Impact Zone and runs into Dreamer. Tommy tells him to go back to the hospital and be with his wife. Eddie bypasses Dreamer and enters the Impact Zone. Eddie them makes his way to the ring and grabs a mic. Eddie says at Redemption he put Sami Callihan in the hospital where he belongs but says the job isn't done yet cause oVe isn't in the hospital either. Eddie then threats to put both of the Christ Brothers wives in the ICU. oVe come out and attack Eddie. Eddie gets control of the Christ Brothers with a suicide dive then brings Jake Christ in the ring and begins to beat him down.
.@TheEddieEdwards is wasting no time taking it to oVe. #IMPACTonPop pic.twitter.com/1eYy4sYL3D

— IMPACT (@IMPACTWRESTLING) April 27, 2018
The Christ Brothers regain control and begin the beat down on him. With Eddie in the corner Dave charges him but Eddie side steps and goes shoulder first in the corner then clotheslines Jake Christ. Eddie goes to the outside to and gets a kendo stick. As Eddie is getting back in the ring a video of Sami Callihan going into Alisha Edwards hospital room plays and he says he just wants to talk.
Even bloodied, battered and confined to a wheelchair @TheSamiCallihan finds a way to be utterly creepy. #IMPACTonPop pic.twitter.com/X1QrLB5jdT

— IMPACT (@IMPACTWRESTLING) April 27, 2018
Eddie then leaves to head back to the hospital.
A recap video of the main event of Redemption plays.
A video plays and it's a heart felt story of the incredible comeback of DJZ.
Moose vs Braxton Sutter: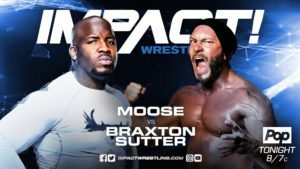 Braxton Sutter makes his way to the ring for the match. Sutter gets on the mic and says he has something but doesn't get the chance to speak thanks to Moose. Moose makes his way to the ring after interrupting Braxton. Braxton gets in Moose's face and trash talks him then slaps him in the face. Moose gets upset and throws Sutter in the corner and begins to lay in chops on Sutter. Moose comes in to keep up the attack but Sutter gets the boot up in time to counter. Sutter gets on the top rope for a big move but Moose catches him with a big dropkick.
Picture perfect dropkick by @TheMooseNation sends Sutter to the floor. #IMPACTonPop pic.twitter.com/tz4w6YIYjK

— IMPACT (@IMPACTWRESTLING) April 27, 2018
Moose follows him to the outside to follow up but Braxton side steps and pushes Moose into the steps. Sutter rolls back in looking for a countout victory. Moose gets back in the ring but Sutter gets a suplex on Moose into the ropes for a two count.
.@BraxtonSutter connects with a devastating suplex in the corner. #IMPACTonPop pic.twitter.com/ngakneSaQ0

— IMPACT (@IMPACTWRESTLING) April 27, 2018
Down the stretch Sutter ends up in the corner and Moose hits a running dropkick then a massive spear for the win.
.@TheMooseNation picks up a momentum building victory with a Spear. #IMPACTonPop pic.twitter.com/v2ncjvX4e3

— IMPACT (@IMPACTWRESTLING) April 27, 2018
Winner: Moose via pinfall
Post match the crowd chants happy birthday for Moose. Moose congratulates Pentagon for winning the title. Moose says that he's Mr. Impact Wrestling and will be the guy to take the title from him.
McKenzie Mitchell interviews Matt Sydal backstage. Sydal says he has open his third eye and no one not even Taiji Ishimori will take the belt from him. Apparently someone has been attack backstage.
Somebody has been attacked backstage, leaving behind only a mysterious card. #IMPACTonPop pic.twitter.com/hjA8dT9xgE

— IMPACT (@IMPACTWRESTLING) April 27, 2018
LAX is in the clubhouse talking about how things are falling apart since Redemption. Homicide is in Mexico City doing business for them. Ortiz tells Santana that they need to focus on the Tag Team Titles then fix their issues.
Allie vs Taya Valykire(Knockouts Championship):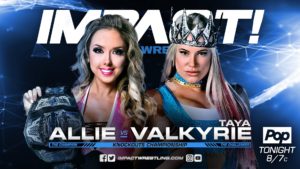 Taya Valykire makes her way to the ring for the title match. Allie makes her way to the ring to defend her championship.
.@AllieImpact is REALLY excited to be here tonight! #IMPACTonPop ? pic.twitter.com/LN7HgI3bNa

— IMPACT (@IMPACTWRESTLING) April 27, 2018
Taya gets the jump on Allie with a HUGE clothesline. Taya sends her into the corner and stomps down Allie. Taya then tosses Allie to the other side of the ring and puts the boots to her head. Taya then drives Allie head first into the turnbuckles. Allie then fights back but Taya regains control very quickly. Taya has Allie by the hair and puts Allie in the corner. Taya goes running at Allie for an attack but Allie catches her and sends her into the turnbuckles. Allie now has control of the match and goes on the attack on Taya. Allie then hits a Russian Legsweep for a two count. Taya comes back and hits a back suplex on Allie for a two count.
VICIOUS back suplex by @TheTayaValkyrie. #IMPACTonPop pic.twitter.com/hGeiLL67Ky

— IMPACT (@IMPACTWRESTLING) April 27, 2018
Taya looks for her finisher but Allie breaks free and eventually connects with the BSE then a codebreaker for the win and retains her championship.
Winner: STILL Knockouts Champion Allie via pinfall 
After the match many undead brides come down to the ring carrying a coffin.
Things have suddenly become MUCH creepier. #IMPACTonPop pic.twitter.com/GjJ1242px6

— IMPACT (@IMPACTWRESTLING) April 27, 2018
They place the coffin on the outside of the ring and leave. The lights go out and when they come back on Su Yung is I. The ring and gets the jump on Allie and hits a hangman's DDT on Allie from the bottom rope. Su then drags Allie out of the ring as the lights go back out. When the lights come back on Su Yung and Rosemary are standing face to face in the ring.
.@realsuyung and @WeAreRosemary FACE TO FACE! #IMPACTonPop pic.twitter.com/khn5nvY22P

— IMPACT (@IMPACTWRESTLING) April 27, 2018
The lights go back out and when they come back on Rosemary is alone in the ring and checks on Allie.
Video plays hyping Slammiversary this summer from Canada.
KM finds Fallah Bahh backstage and says he regrets fat shaming him and say they have a tag match together next week.
Eddie makes it back the hospital and runs to his wife's room looking for Sami. Eddie ask Alisha where is Callihan and she says he just wanted to talk and asks why he left her there alone. Eddie runs out looking for Sami's rokm and finds it and beats on Sami who is laying in his hospital bed. Nurses and security come in to break things up and say the police is here.
Not only did he threaten oVe's wives earlier but @TheEddieEdwards just violently attacked @TheSamiCallihan in a hospital bed.

He's unhinged. #IMPACTonPop pic.twitter.com/diSlJX786k

— IMPACT (@IMPACTWRESTLING) April 27, 2018
A recap video play of what happend last week between Johnny Impct, Jimmy Jacobs, and Kongo Kong.
Impact Wrestling Tag Team Champions Eli Drake and Scott Steiner vs LAX( Tag Team Championships):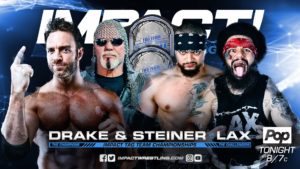 The champions make their way to the ring to defend their titles. Steiner gets a mic and says that no one believed him when he said that he was going to win the tag titles. He also says that he was trending #6 on Sunday.
And he'll tell you himself. #IMPACTonPop pic.twitter.com/di9rMnoPfZ

— IMPACT (@IMPACTWRESTLING) April 27, 2018
He then proceeded to make a racist joke when he talked about Konan being missing. LAX make their way to the ring to try to reclaim the Tag Team Titles. Eli and Scott play mindgames with LAX. Eli and Ortiz start the match and Ortiz pushes Eli into the corner and begins to throw hands. Ortiz then tags in Santana and they begin the double moves on Eli. Santana then hits a big chop on Eli in the corner. Back and forth Irish whip reversal and Santana goes over the top rope and hits a superkick on Steiner on the apron. While the ref is dealing with Drake and Ortiz Steiner puts Santana head first into the steel steps. Back from break Eli is standing on top of Santana then puts him in his corner and tags in Stenier. Scott then hits a belly to belly for a two count. Mindgames come into play allowing Drake to get a cheap shot in then Scott tags in Eli and stomps Santana. Eli then tags back in Stenier who hits a belly to belly overhead suplex from the top rope.
BELLY TO BELLY OFF THE ROPES!

Scott Steiner has no concept of time. He's rolling back the years every week. #IMPACTonPop pic.twitter.com/iYcTcKWgBn

— IMPACT (@IMPACTWRESTLING) April 27, 2018
Steiner then tags in Eli and they hit double moves on Santana for a two count.
Largest Arms, naming Dummies. #IMPACTonPop @TheEliDrake pic.twitter.com/5z9lz0mSsm

— IMPACT (@IMPACTWRESTLING) April 27, 2018
Santana begins to fight back and both men are down. Santana tags in Ortiz and takes out both men and goes for a pin but only gets a two as Steiner breaks it up. Double team moves from LAX and Ortiz hits a death valley driver for a two count. LAX looks to hit the street sweeper but counters and gets the pinfall victory.
.@TheEliDrake reverses the Street Sweeper in mid-air with an incredible counter to RETAIN the World Tag Team Titles. #IMPACTonPop pic.twitter.com/Z5ZxvQBmvd

— IMPACT (@IMPACTWRESTLING) April 27, 2018
Winners: STILL Impact Wrestling Tag Team Champions Eli Drake and Scott Steiner via pinfall
Post match Eli grabs his world title briefcase and says the team of him and Scott Steiner are not a fluke and the titles are not going anywhere. He says he stands with the tag titles but also stands with his briefcase and says it's just about time for him to cash in. Aries comes out with all his belts.
.@AustinAries is really feeling the effects of Pentagon Jr at #Redemption18. He's a belt lighter and has a dislocated elbow for his troubles. #IMPACTonPop pic.twitter.com/A9k2KKfIEr

— IMPACT (@IMPACTWRESTLING) April 27, 2018
Aries says he doesn't want any trouble since he is still nursing his dislocated elbow. Aries says that he still has a world title talking about the Impact Grand Championship. He also says it doesn't matter if it's Drake or Pentagon his other world title is coming back to him. Drake saysthat he gain his belt while Aries lost his. Drake says it doesn't matter who it is he will deliver a keister kicking to the winner and it just might be Aries. Pentagon Jr. comes out and makes his way to the ring. The tag champions attack Pentagon and Aries but Pentagon clears the ring of the tag champs. Aries looks to hand the world title back to Pentagon but doesn't let go. Both guys then hold their belts up as they stare each other down. Pentagon celebrates to close the show.
My Thoughts: This was a pretty solid sho this weekwith all the fallout from Redemption. Great matches tonight and it lookslike the feuds that led to Redemption are not over quite yet as we got more storyline progression. I like the fsct that Aries is putting more emphasis on the Impact Grand Championship and wanting it to be on the level of the world title.
My Score: 7/10
(NOAH) WEEKLY NEWSLETTER VOL.10 ~16TH NOVEMBER 2018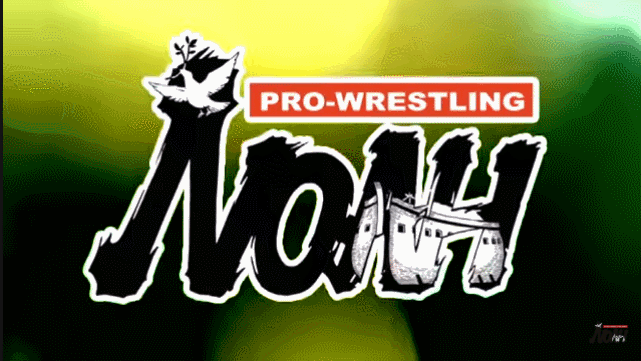 Another wonderfully in depth recap of this week in Pro Wrestling NOAH. How is the Global League going? Let's see what else has been going on in NOAH.
CURRENT TOUR RECAP
NOAH were in Hiroshima on the 12th November; Hiroshima is a city of mixed emotion for NOAH, for some it is home, but for the promotion as a whole it has sad associations, as Mitsuharu Misawa died there in 2009.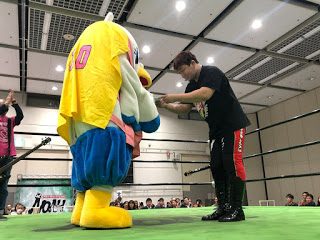 Hitoshi Kumano, (a local bear), took charge of fundraising for the Heavy Rain Fund (Hiroshima was hit badly earlier in the year by floods, and the mascot got yelled at by Mitsuya Nagai). Nagai was wound up by Naomichi Marufuji as well, who held the ropes open for him, a tactic which served to wind Kenoh up too. It was also the event where Kotaro Suzuki got his win over HAYATA, and sat on the ropes holding the belt up to both Daisuke Harada and HAYATA. Kotaro Suzuki later said that HAYATA bought out his trump card in the previous match ("the Headache"), and so he bought out his too, and that he would be no match for him with his own number of various maneuvers which he would bring out in the title match. They had their final match before the championship match on the 17th in Osaka, and they will both go into the match with one victory each over the other in the build up for the challenge.
Fan support is very much on the side of HAYATA (who is not NOAH born unlike Suzuki who is seen as an outsider, despite being NOAH born) to bring the championship home.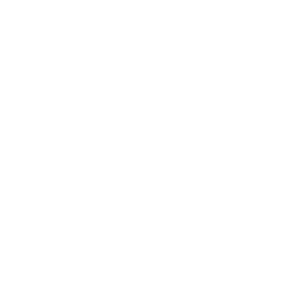 Mitsuya Nagai clashed with Naomichi Marufuji, and was chopped to shreds. Marufuji said he looked like a "boiled octopus" afterwards. Katsuhiko Nakajima would dismiss Nagai as "small fish" on the 14th, but Nagai would break through the dark cloud on the 16th when he ended the winning streak of Kohei Sato.
Despite his fluke win and spazz out victory celebration against Takashi Sugiura, Kaito Kiyomiya suffered two defeats in a row; the first being against Atsushi Kotoge on the 14th and Cody Hall on the 16th. Kotoge, however, has been on a roll and defeated Go Shiozaki on the 16th.
In a rare moment on the 14th, Masa Kitamiya and Kenoh shook hands. Kitamiya said that he did it to acknowledge that he and Kenoh (who lost to him) had practically fought to the death for the win, and that he didn't trust wrestlers who had no ambition. Speaking of Kenoh, during the huge tag on the 16th November, his victory over
Marufuji seemingly wasn't enough, and he decided to get his face again.
Marufuji (now with both shoulders needing athletic support) just looked tired and like he'd had enough.
The show on the 16th November was a shift in the league; Kohei Sato, Kazusada Higuchi and Go Shiozaki had their perfect records beaten by Mitsuya Nagai, Mohammed Yone and Atsushi Kotoge, and Nakajima avenged his loss against Quiet Storm in Global League 2017.
As Global League is beginning to heat up, everyone is talking about not letting anymore victories slip through their fingers, but of course, not all matches can go to a draw, and someone has to lose. There can only be two finalists, and ultimately one winner.
Full recap of Global League 2018 so far, can be found here.
Noah will be back on Saturday 17th November at the Edion Arena in Osaka, (gong sounds at 18.30).
NEWS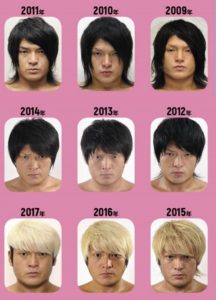 THE EVOLUTION OF KENOH 
The upcoming "Wrestlers Directory" 2018 (basically a guide to who is who, what, and where in 2018) was previewed and Naomichi Marufuji and Kenoh were profiled with their changing looks over the years. 
Kenoh made the following comments about his entry:
His 2009 picture is ugly
Like all trainees, he debuted with a shaved head. Says he didn't used to cut it, and its awkward to look at it, says he didn't think he had any money to cut it.
It doesn't really translate well, but Kenoh says he cut his hair in 2012 because it had been long for long enough. In another rough translation he says that he looks like a child of badboy parents, who has been forced to pose.
Kenoh said about his expression that it doesn't change, because in his every day life, he does not laugh a lot.
In 2015, Kenoh says that "I admired him and went blonde, but I can no longer say I have the aspiration to be like him" (he is talking about Morishima, who very sadly, has let a lot of people down, including Kenoh).
YOSHIKI INAMURA ADDED TO THE NOAH ROSTER PAGE 
At the moment there is not too much information on him apart from his birthday (November 18th 1992), his height and weight, blood type and birthplace (Otawara City in Tochigi Prefecture), date of debut and finisher. His finisher isn't anything special at the moment, and doesn't have a special name, being listed only as a "tackle".
He doesn't have a Twitter account yet.
CHRISTMAS AT MUSCLE GRILL
Naomichi Marufuji's current restaurant MUSCLE GRILL in Tokyo will be having a Christmas party on the 22nd December. Naomichi Marufuji, Hi69, Tadasuke, Atsushi Kotoge and Junta Miyawaki will be attending, but obviously this depends on whether or not they manage to stay injury free.
Event is now full.
HAJIME OHARA IN CHINA
Hajime Ohara has missed some Noah dates as he is training the Eastern Hero Athletes in Shanghai, and also when they visit the Noah dojo in Saitama. Ohara is known to be a very strict trainer with a lot of emphasis on health and well-being, which goes further than working out as he is a big advocate for healthy eating and avoiding alcohol (although he does seem to have a weakness for cake); he has banned smoking during training sessions, forbidding his students to smoke while on breaks.
NOAH IN 2019 
Noah have announced the dates for "Navigation for The Future 2019". The tour will run from January 6th to Friday, February 1st. They have also announced their (provisional) Korakuen Hall schedule for 2019.
TAKESHI MORISHIMA UPDATE
There has been no real news following Morishima's arrest earlier in the month, but further sad details have come to light about his behavior prior to the arrest and his living circumstances.
Morishima it seems was (and is) homeless and without any form of income, and was begging for drinks, even using the tactic of asking to drink with the bar staff as it meant he would be given free drinks.
The management company who were sponsoring his return had originally put him up in an apartment, which they paid the rent for. The deal was that Morishima would concentrate on his return, however, Morishima didn't do this, and preferred alcohol to training. The President of the company, seeing that Morishima wasn't giving anything in return despite repeated requests for him to change his ways, eventually lost his patience and told Morishima to pack up and leave.
Morishima, seemingly unconcerned about this, told him flippantly that he was drinking in Shinjuku, and if he wanted the keys, he should come and get them.
GHC BELT NEWS
GHC Heavyweight Champion: Takashi Sugiura
GHC Junior Champion: Kotaro Suzuki
GHC Heavyweight Tag Champions: Naomichi Marufuji & Akitoshi Saito
GHC Junior Tag Champions: Minoru Tanaka & Hi69
The winner of Global League 2018 will earn the right to challenge Takashi Sugiura for the GHC Heavyweight title, if he himself wins, Sugiura says that he will nominate Masato Tanaka as his challenger.
Kotaro Suzuki will defend the GHC Junior Heavyweight title against HAYATA on the 17th November at Edion Arena, Osaka.
The GHC Heavyweight Tag titles have not had a challenger as of yet, and probably won't until after Global League wraps up. Mitsuya Nagai has hinted that he may challenge, but Saito said that he will not be granted a title shot. Katsuhiko Nakajima was asked if he was going to challenge after the Global League match with Saito, and said cryptically, he was "in the mood for shopping" (i.e., shopping around to see what deal is best).
The GHC Junior Tag Championship will be challenged for by Koji Kanemoto and Hiroshi Yamato on the 25th November at Korakuen Hall. Seiya Morohashi has also challenged for them, his partner at this time is as yet unknown, but it is thought it will either be TAMURA or Kouki Iwasaki.

TOUR TIDBITS
Atsushi Kotoge drinks "Revolutionary Coffee"
Naomichi Marufuji sat on a wet bench wearing thin grey pants…
There was a cat at the hotel in Ehime, much to YO-HEY's delight
Kaito Kiyomiya appears to be being fitted for tailored suits (long gone are the days of the oversize one thank god)
Daisuke Harada celebrated his 32nd birthday on the 13th November (President Uchida did not even know it was his birthday!), and Yoshiki Inamura will celebrate his 26th birthday on November 18th, Takashi Sugiura bought him an early birthday cake and a small party was held at a restaurant Inamura had been taken out to by his seniors.
Shu Nishinaga said Ally (the ring announcer) "whined like a child" for udon noodles.
Naomichi Marufuji says he was disturbed by mosquitoes, in November, which woke him up at 2.30am
Kenoh apparently went jogging in the Imperial Palace Gardens in Kyoto (a fan who saw him, thought he was a blonde delinquent fleeing the law before it was discovered it was Kenoh)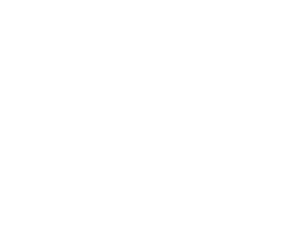 KING SHAMELESS CORNER 
After weeks of silence. Takashi Sugiura is back, posting a picture of Masao Inoue holding an ice cream cone with white foam in it and labeling it "mood" and photographing erotic looking food.
I'll leave it to your (and his) dirty imagination as to what exactly he meant by oysters being "erotic"…
BROADCASTS
The final night of Global League, 25th November, will be broadcast at 6pm on Saturday 8th December
The event on the 12th December, will be broadcast on the 15th December
The event on the 16th December, will be broadcast on the 22nd December
This is more than usual, and all seem to be going out on a weekly basis. This makes me wonder if the network are trying something out.
LINKS
K-FORCE: music inspired by Katsuhiko Nakajima
ARTICLE: "Traces to Nowhere: the tragic story behind the Takeshi Morishima arrest"
News article on Takeshi Morishima's drunken and chaotic life
Enjoy what I do? Help me do it full time.
IPW are the official vendors of Noah merchandise, please click here for shop
English translation of "Heir to the Ark" (Naomichi Marufuji's biography) ~ work in progress
Enjoy the Pro Wrestling NOAH content? Let us know on social media @theCHAIRSHOTcom and always remember to use the hashtag #UseYourHead!
Mitchell's NJPW AXS TV Results: King of Pro Wrestling 2018 Part 3!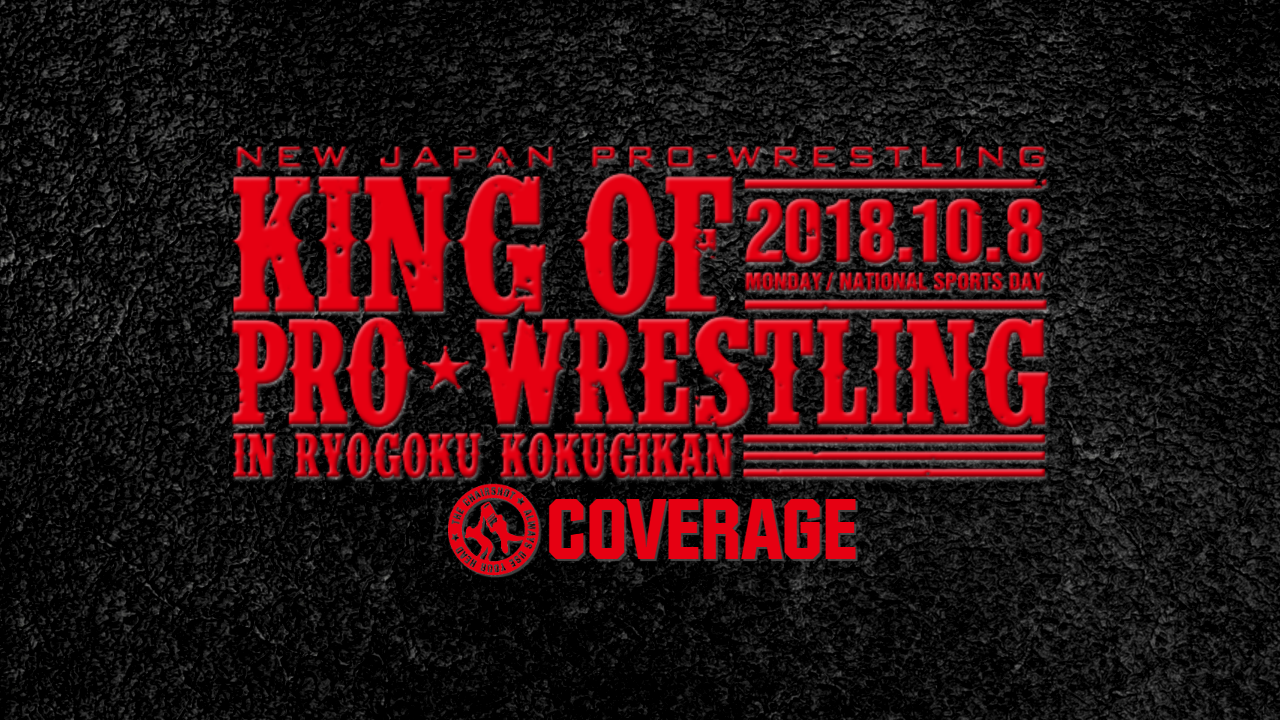 NJPW King of Pro-Wrestling continues with an epic Triple Threat for the IWGP Heavyweight Championship! Can Kenny Omega defeat both Kota Ibushi AND Cody?
This coverage of King of Pro Wrestling will be as broadcast by AXS TV.
Gifs can be found at http://frentique.tumblr.com/
OFFICIAL RESULTS
IWGP Heavyweight Championship Triple Threat: Kenny Omega VS Kota Ibushi VS Cody; Omega wins and retains the IWGP Heavyweight Championship.
PLAY BY PLAY
NJPW and AXS TV set the scene!
The Golden Lovers reunited and it feels so good. But Kenny Omega felt even better after finally becoming the IWGP Heavyweight Champion! Omega promised his best friend a shot at the title. Omega and Kota Ibushi battled in the G1 Climax 28, and it would be the Golden Star who shined bright. However, The American Nightmare suggested something even more epic than just Golden Lover VS Golden Lover. Cody interjects himself into this match for a Triple Threat for the top title in NJPW. Will this match make the Golden Elite stronger? Or only serve to tear them apart all over again?
IWGP Heavyweight Championship Triple Threat: Kenny Omega VS Kota Ibushi VS Cody!
The Best Bout Machine, the Golden Star and the American Nightmare have all had their differences, but now they're all on the same side. Or are they? Cody already has the IWGP United States Heavyweight Championship, on top of the NWA Worlds Championship and even a part in the ROH World Six Man Tag Team Championships. Perhaps Cody is just adding to his collection. Of course, he'll have to get through both Golden Lovers to do it. Who will come out of this epic match as the best heavyweight in all of NJPW?
The three men make their entrances, the introductions are made and the belt is presented. Red Shoes does his check, and the match begins after the break.
NJPW on AXS returns as the three friends shake hands and hug to prove this is respectful. The bell rings and the three circle. They keep their eyes on each other, and Omega ties up with Cody first. Cody ties up with Ibushi at the same time, but he fights both Golden Lovers. Cody throws Ibushi out hard and focuses on Omega. He gets a headlock and Omega powers out. Cody runs Omega over, then things speed up. Cody slides under, kicks and drops for the uppercut. Omega bails out as Ibushi comes in. Ibushi and Cody tie up, and Cody gets a headlock. Ibushi powers out, Cody runs him over but Ibushi kips right up. Things speed up again and Ibushi dropkicks Cody down. Cody bails out and Ibushi builds up with the fans. Ibushi runs but Omega stands in his way.
The Golden Lovers talk but Cody goes after them both! Cody throws hands on Ibushi, then whips. Ibushi reverses and the Golden Lovers work together, roundhouse to Kotaro Krusher. Ibushi covers but Omega yanks him off. Omega covers but Ibushi yanks him off. Omega apologizes and says "Dozo (go ahead)". Ibushi covers, TWO! Omega knew that would happen. He and Ibushi stand up but Cody knocks them into each other! Cody suplexes Omega and tosses him! Cover, TWO! Fans rally up while Cody fetches Ibushi on the outside. Cody suplexes Ibushi for the gordbuster! Cody goes back to Omega in the ring but Omega throws body shots. Omega runs but into the kitchen sink knee! Cody covers, ONE! Cody goes back to Ibushi, and suplexes Ibushi. Ibushi slips out and fires forearms. Ibushi whips Cody into railing, then runs in, only to be tossed up and over!
Cody leaves Ibushi behind, but Omega is ready with a kick and haymakers. Omega backs Cody to a corner, then chops. Omega whips corner to corner but Cody reverses and back drops Omega. Cover, TWO! Cody keeps his cool while fans rally up. Ibushi stirs in among the chairs while Cody springboards at Omega. Omega ducks under then huricanranas Cody on the return! Cody bails out and Omega fires up. The Terminator Drums begin, and Omega builds speed, to FLY! Omega gets just enough of Cody, and then puts him back in the ring. Fans rally for everyone as Ibushi returns. The Golden Lovers work together again. Omega says Cody, "You Can't Escape!" Rolling senton, Ibushi shooting star, Omega moonsault, but then Omega grabs Ibushi for an electric chair! Ibushi slips out, and is just disappointed in his friend.
Cody watches as Omega apologizes, but this time Ibushi is ready. Ibushi elbows Cody away, but then Omega kicks Ibushi low. Omega whips Ibushi but Ibushi reverses. Ibushi runs in, but Omega goes up and over. Omega runs at Cody but Cody goes up and over, to then get Omega in the spinning powerslam! Cody runs at Ibushi but Ibushi goes up and over to hit Cody with a powerslam! Then the moonsault! Cover, TWO! Fans rally, focusing on Ibushi. All three men slowly sit up, and Ibushi brings Cody up. Cody pokes Ibushi's eyes, then kicks Omega. Cody wants to work together with Omega, "We're friends, too!" Omega admits that's true, and they double suplex Ibushi. But then Cody rolls Omega up, TWO! Omega gets mad and the two start shoving. Then they start brawling! Cody SUPERKICKS, but runs into a chop!




Omega wants a snap dragon but Cody breaks free. Cody trips Omega and puts on a Figure Four! Omega slaps Cody, so Cody punches back. It's a brawl inside the Figure Four, but Cody gets an edge. Omega gives it back, but here comes Ibushi! He kicks Omega, but Omega makes it an ankle lock! The submissions are linked, but Ibushi gets free. Ibushi then kicks Cody. He kicks at Omega, Omega ducks but Ibushi moonsaults! Cover, Cody breaks it while breaking his lock. The three men are still very even while we go to break.
NJPW on AXS returns, and Ibushi is the first to stand. Cody is next so Ibushi goes after him. Ibushi whips Cody corner to corner but Cody goes up and over to roll up. Ibushi rolls through, misses the kick but moonsaults, onto knees! But then Cody walks into a Snap Dragon Suplex! OMega brings Ibushi up, Aoi Shoudou! Cody comes back but misses the Beautiful Disaster. Omega gives Cody another Snap Dragon, then he takes aim. BANG, Omega runs, but Ibushi intercepts with a missile dropkick! Cody hits Ibushi with one of his own, then he drags Ibushi up. Cody gives Ibushi an arm wrench and DDT, covers, TWO! Fans rally up again but Cody keeps his cool. Cody shows off his stamina by doing push-ups and flexing. He then drags Ibushi up again and clubs away on the arm.
Cody whips but Ibushi counters. Cody dodges to DIVE onto Omega! But then Ibushi runs, Golden Triangle stopped by Cody's clubbing forearm. Cody drags Ibushi out, but Omega stops the Cross Rhodes. Cody shoves Omega away, then goes back to Ibushi. Ibushi kicks Cody away, Omega grabs Cody to powerbomb through the announce desk! Cody writhes amid the wreckage, but Ibushi jumps on Omega with a corkscrew moonsault! All three men are down on the outside! Ibushi is up first and he brings Omega up with him. Cody crawls out of the wreckage but Ibushi puts Omega in the ring. Ibushi takes aim, but he sees his friend can barely stand. He ditches the springboard, to look Omega in the eyes. Ibushi dares Omega to bring it on, and Omega fires himself up. The Golden Lovers tie up!
They break, they tie up again, then it's a brawl of forearms! Omega hits, Ibushi hits, repeat. Omega staggers a bit but he still hits back. Ibushi staggers a bit but he hits back. Omega boots back, and Ibushi takes a moment to wipe his mouth. Ibushi boots, and Omega boots back. Ibushi boots again, and Omega checks his ear. Omega runs in but gets a boot, then a strike fest! Ibushi kicks but Omega blocks to CHOP. Omega then hits a Snap Dragon! Ibushi sits up but Omega is on him. BANG, but Ibushi is ready, only for Omega to kick away his clothesline. Omega wants another Kotaro Krusher but Ibushi slips out the back. Ibushi wants a German Suplex but Omega lands on his feet! V-Trigger blocked, but it comes back!
Ibushi still swings on Omega but Omega dodges. Ibushi dodges back, only to run into another V-Trigger! POISON-RANA! But Ibushi pops right up! To CLOBBER Omega! Both Golden Lovers are down, sore and dazed. Cody has returned to the apron while The Young Bucks can only watch on with intense focus. Ibushi stirs, and fans rally up. He says he'll end it, and he climbs up top. Cody comes over to shove Ibushi down! Cody climbs up now but has to kick Omega away. Omega staggers, Cody hops, and hits a Destroyer! Cover, TWO!! Omega survives, and now Cody grows frustrated. Cody stands again, and waits for Omega to stand. Omega does, and Cody wants Dinn's Fire. Omega slips out of it, heel kick tot he back of Cody's head! Cody slumps in a corner, and Omega runs in, V-Trigger to the back!
Cody is hurting but Omega doesn't stop. Omega hauls Cody up to the top rope, then climbs up to join him. Omega wants a full nelson, but Ibushi can be seen crawling in. Cody resists and fights back, but Omega clubs him back. Ibushi gets in and creeps over. Cody sends Omega down, but Ibushi's right up! Omega pulls Ibushi down, climbs up, but Ibushi kicks Omega in the back! Ibushi drags Omega up, scoops, and goes to lawn dart, but Omega slips out. Omega kicks, powerbomb lift, and buckle bumps him into Cody's back! Cody ends up in a Tree of Woe now, as Omega gives Ibushi a Death Valley Driver! Cover, TWO! Ibushi survives, but Cody's still stuck. Omega says BANG, and gives Ibushi a V-Trigger. Then electric chair, but Ibushi slips out to inverted suplex, Lawn Dart into Cody! Everyone's down while we go to break.
NJPW on AXS returns again as the three men finally stir. Cody gets to the apron while Ibushi stands. Ibushi goes after Cody, wanting to German Suplex him back in. Omega sees this, hops up the other side, to then springboard to add a powerbomb to Ibushi's German Suplex! Omega gets up while the other two are down, and he has two targets now. Fans rally up as he double guns, double BANG! He goes for Ibushi first, V-Trigger hits! Then to Cody, V-Trigger hits! Omega keeps on Cody with the electric chair, but Cody spins around and out, and he powerbomb lifts Omega. Cody throws Omega, and Ibushi uses that for his German Suplex! That's usually a Golden Lovers move! Ibushi covers, but Cody breaks. Omega rolls away while Cody keeps on Ibushi with right hands. Cody then hits Omega with the Beautiful Disaster!
Cody fires up, and he goes outside to search under the ring. He doesn't find what he wants on that end, though. He goes around the other side, and he finds a table! Cody brings it out and sets it up, but Omega has come after him. Omega clubs Cody but Cody bounces him off the wood. Cody goes back to Ibushi in the ring, and brings Ibushi up. He clubs away on Ibushi, and prepares a powerbomb. Ibushi resists, so Cody clubs him more. Cody gets Ibushi up for a Canadian rack, but Ibushi slips out. Omega returns to springboard, but Cody shoves him down! Omega falls through the table! At least it broke…
As for Cody, he just grins. He goes to a corner and climbs up. Cody aims at Ibushi, but Ibushi stops him with a forearm. Ibushi climbs up and has fans on his side. Ibushi hits the SUPERPLEX! But small cradle from Cody! TWO, and Cody springboards, only to get Ibushi's kick! Ibushi brings Cody up, powerbomb lift, Golden Star sit-out! Cover, TWO! Ibushi keeps his focus, but now Omega emerges from the wreckage. Cody resists as Ibushi brings up his wrists, then he dodges Kamigoye! Cody reels Ibushi in, but ends up in a straitjacket suplex! Bridging cover, but Cody keeps one shoulder off. Ibushi rolls around and brings Cody up, Kamigoye!! Cover, but Omega blocks Red Shoes' hand! Omega keeps this match going, to Ibushi's frustration. Omega tries to reason with him, but Ibushi just tunes him out. And then chops him!




Ibushi fires off palm strikes from all sides, so Omega has no choice but to hit back. Cody returns, but his chop doesn't bother Ibushi at all. Ibushi CHOPS Cody and he's down and out again! Omega fires off on Ibushi, but Ibushi just needs one strike to get back. They go back and forth with those palm strikes, but Ibushi kicks. Omega grabs the other leg, but Ibushi brings Omega around for a mount. Ibushi makes it a cover but Omega keeps his shoulders up. So Ibushi just starts the ground 'n' pound! Omega does his best to cover up but Ibushi finds openings. Omega hits back but Ibushi keeps hitting harder. Now Ibushi uses closed fists, Red Shoes reprimands that. Ibushi keeps going but Red Shoes brings Ibushi away. Red Shoes tries to talk sense into Ibushi, but Ibushi just gives Omega a knee! Ibushi covers, TWO!!
Omega survives, and Ibushi grows frustrated. Ibushi drags Omega up, but Cody drags Ibushi out! Cody goes after Omega now, Cross Rhodes! Cover, TWO as Cody gets out the way of those flying double stomps! Ibushi crushes Omega, and Cody throws Ibushi out. Cody goes back to Omega, waiting for him to stand. Omega does, Cody hits another Cross Rhodes!! Cover, TWO?! Omega survives by some sheer force of will! Ibushi slowly return, but Cody stands first. Cody kicks Ibushi down, then drags him up and in. Cody lifts Ibushi, and hits Dinn's Fire!! Cover, but Omega breaks it just in time! Cody's infuriated now, and he decides to "borrow" a chair! He realizes what he's doing, and drops the chair. Fans applaud that, but then Omega decides to use his IWGP US title belt! But then he reconsiders it again.
Cody tosses the belt to Nick Jackson, and picks up the chair again! He brings the chair in and aims at Ibushi, but Omega shields his friend. Cody stomps Omega instead, and prepares the chair! Ibushi grabs it and takes it away. Then he roundhouses Cody down! Omega gives Ibushi a POISON-RANA! And the Butterfly Wings!! Cover, TWO!? Ibushi survives and flounders about, but Omega reloads. BANG, V-Trigger! Electric chair lift, ONE-WINGED ANGEL!! Cover, Cody is too late, Omega wins!!
Winner: Kenny Omega, by pinfall; still IWGP Heavyweight Champion
Omega apologizes profusely to his friend he did the most damage to. The Best Bout Machine still has his belt, but what of his best friends? We'll see after the break.




NJPW on AXS returns…
Matt & Nick Jackson help check on Ibushi. Omega signals for water while ice packs are brought in. Matt fetches the water and helps refresh Ibushi. Omega holds Ibushi's hand, in hopes Ibushi is okay. Ibushi finally stirs, which is a huge relief to Omega. Cody helps Omega bring Ibushi up slowly and carefully. Omega also signals for the mic. He receives the mic and his belt, and Red Shoes raises his hand to make the victory official. Cody leaves the ring for the moment while Omega speaks. "Just a moment. I'll wait until Ibushi can stand up." Fans applaud such honor, respect and compassion from the champion. Omega tells Cody that he should be in here, too. They're all a team, so stand with them.
Cody, though reluctant, knows Omega won't "talk on the mic until all the Elite members can stand together," so he joins them again. "Okay, Ibushi, whenever you're ready, we'll stand up and close it out." Ibushi sits up, and Omega takes that to mean he's good. "Everyone, let's all stand, not as the Bullet Club, but as The Elite." Was this the first time the fans here have seen a triple threat? Perhaps for some. Well he won't ask individually, but did they like it? Were they entertained? Yes, they were. It is thanks to the fans that this match became a reality. And thanks to NJPW, for that matter.
Of course, any other organization could try, but they can't do it like them, in Elite Style. So he again expresses his appreciation. And finally, the Tokyo Dome main event is set, huh? There'll be a press conference soon enough, so there isn't much else to say. Therefore, "I must bid you adieu." Omega hugs Ibushi, who now stands on his feet. Omega hugs Cody, because he also loves Cody and his dog. And of course, Omega hugs the Bucks, he loves them, too. And not to forget the Elite who aren't here, he loves them, too. So good bye, and good night- Wait, Hiroshi Tanahashi is here?! The Ace and his Wrestle Kingdom 13 contract now stand ringside. Tanahashi joins Omega in the ring.
Omega tells Tanahashi, "we're both pretty tired. So if you have something to say, this is your chance." Omega hands Tanahashi the mic as fans chant "Go Ace!" Tanahashi tells Omega, "Kenny-kun, I'm angry." About what? "Everyone was clapping, but don't forget this is NJPW." Guess he'll be the one to tell Kenny, "your time is up." This will be settled at the Tokyo Dome. Tanahashi drops the mic but Omega picks it up. Omega is sure that the Tokyo Dome would chant "Go Ace", but this is still Ryogoku. And here, it's good bye and good night, BANG! Omega shrugs off Tanahashi's cryptic ultimatum, but will he be able to shrug off Tanahashi's wrestling? Or is Tanahashi predicting an end to start the New Year?
Backstage interviews.
Cody notes that last year, Cody surprised Ibushi with a challenge for the Dome. No one likes to lose, but Cody swallowed his pride for friendship. It still leaves a bad taste, but Cody is excited for the future. You're not supposed to make friends in wrestling, but here they are. Is Ibushi okay? Yeah, just sore. They'll get him ice. Ibushi shakes Cody's hand then the Bucks'. The Elite will support their leader. "Then after that, buckle up." No one in the Elite knows what the future holds, but they know they'll face it together. Omega has his match for Wrestle Kingdom, but where will the rest of The Elite end up?




My Thoughts:
An incredible hour for NJPW and AXS, and it's great that it was just the Triple Threat. There is so much of wrestling today where The Bullet Club's Elite are the center of it, from what stories they all have in NJPW and ROH to who WWE eagerly wants to have for themselves. It was very fitting for Cody after all the action to say that 2019 could be a wild ride that still isn't 100% certain, and we're seeing that now in real-time with talks of all the contracts for The Elite. Whatever this insanely over collection of wrestlers chooses, I know their fans will follow, regardless of reaction.
As for the match in question tonight, it truly was epic. This probably gives whatever was the best triple threat ever a run for its money. It went the distance of 43 minutes, and it made everything count. The Golden Lovers working together, Cody using them against each other physically, and then eventually Omega and Ibushi having no choice but to fight each other, just brilliant stuff. And what makes it all even better is that at the end of the match, they're all still friends. They remember the point of the match, they understand each other's positions, and they know to stick together because they're stronger together. Omega wins and now Omega VS Tanahashi is pretty much finalized. If Tanahashi ends up winning, then his line tonight will be true because it likely means Omega is going elsewhere. Only time will tell.
My Score: 8.8/10




Did Kenny Omega, Kota Ibushi, and Cody Rhodes deliver for NJPW? Let us know on social media @theCHAIRSHOTcom and always remember to use the hashtag #UseYourHead!