United States Champion Jinder Mahal Moves To Raw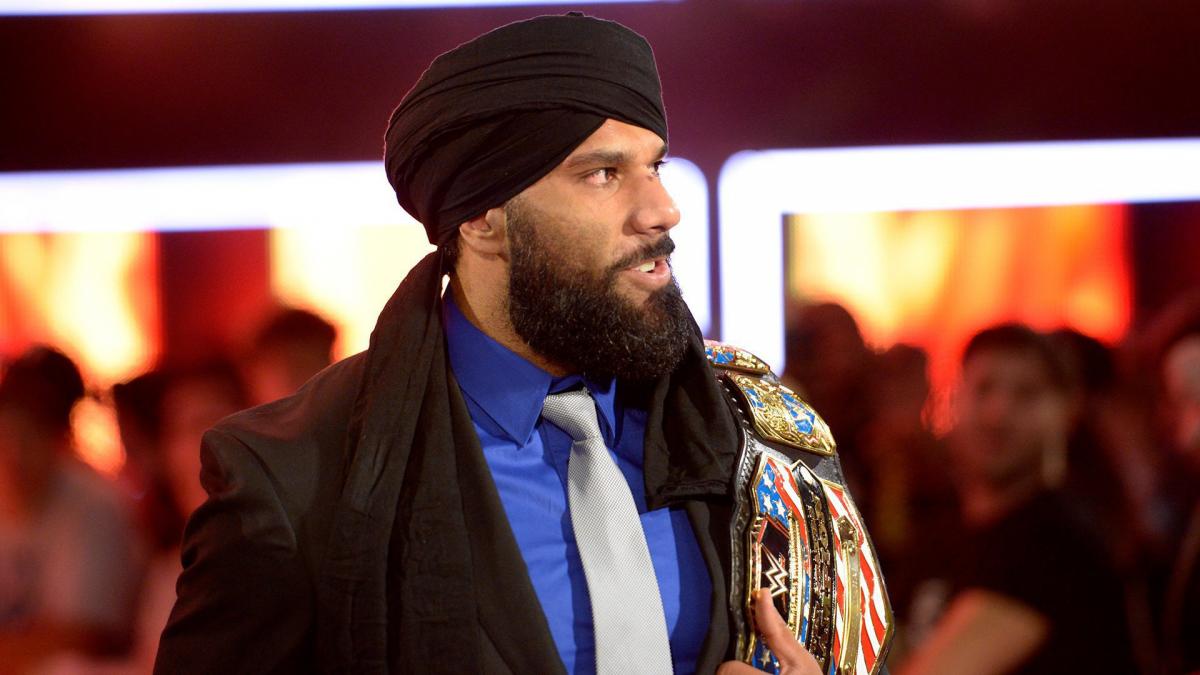 Raw opened up with Kurt Angle cutting a promo about how it will be a big night. Jinder Mahal interrupted and it was announced it was announced he was the first acquisition of Raw. Kurt Angle made an open challenge for the United States Title and it was answered by Jeff Hardy.
The pride of ?? AND champion of the ?? @JinderMahal wants the same perks as #UniversalChampion @BrockLesnar on #RAW… #SuperstarShakeup pic.twitter.com/grsWaWsAK0

— WWE Universe (@WWEUniverse) April 17, 2018
This is a move I felt would happen all along. Mahal needed a change of scenery from Smackdown Live and he should continue to grow.  With the United States Title coming to Raw you would expect the Intercontinental Title to move to the blue brand.
Please continue to follow us and share our articles. Checkout the podcasts and more. You can see all the latest content @theCHAIRSHOTcom. Follow @Awesomephinatic for news updates and fantastic opinion. Remember when it comes to rumors…. Always Use Your Head!
Team Vision Dojo Remembers Father Of Santana Garrett, 'TNT' Keny G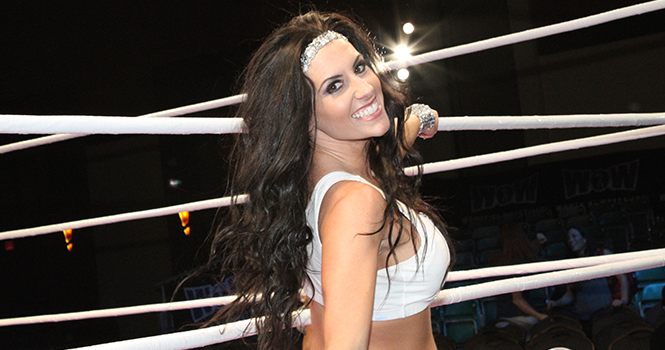 'TNT' Keny G, father of Santana Garrett, has passed away.
Over the weekend, Team Vision Dojo lost one of its own as 'TNT' Keny G, the father of Santana Garrett and an integral part in launching the Team Vision Dojo to what it is today.
Team Vision sent along The Chairshot the following detailing Keny G's turn in health and remembering their friend:
Santana announced a few days ago that her dad TNT Keny G was hospitalized:
We posted a few pictures a few hours after hearing the news. Mostly with Scott Hall, Kahagas, and Santana at the Cauliflower Alley Club:
What most don't know about Keny G, he started wrestling later in life and picked up the business side quick. He was not a wrestler in the 80s or even the 90s but he acted the part. Debuting in 2000, believe it or not, he realized her could make money as a wrestler and as a promoter and created High Voltage Wrestling. Born and raised in Miami, he had a very rough upbringing which made him into the amazing man, father, husband, and friend that he became.
High Voltage Wrestling primarily ran the Ocala and more northern areas in Florida starting in the very early 2000s. His family helped at the events in the area where Keny put on many charity events in his family's area Belleview and surrounding cities. Also, Keny G had a ring in his father's back yard in Ocala which was the original Team Vision Dojo consisting of Chasyn Rance, Mister Saint Laurent, and HVW Heavyweight Champion Manny Montana.
Keny moved to St Louis where he also brought wrestling to the area and surrounding areas under High Voltage Wrestling – Midwest. His second daughter, Santana, showed inteterest in wrestling from a young age and loved watching her favorites Steve Austin and Keny G. Santana eventually started training following in her dad's footsteps and made him so proud of her. She didn't need to wrestle to make him proud as he already was of her and his entire family. He is survived by wife Luanne, his daughters Savannah and Santana (daughters from first marriage with Jackie), sons Sam, Dusty, and "Lil" Keny (with Luanne), and granddaughter Sadie (Savannah's daughter).
More information should be made available on Santana Garrett's social media accounts.
Here is a link to Keny's Facebook account that friends and family are sharing their thoughts:
https://www.facebook.com/keny.garrett.9
Have any memories of Keny G. you'd like to share? Let us know on social media @theCHAIRSHOTcom and always remember to use the hashtag #UseYourHead!
Press Release: Crux Wrestling's 'So Much For The Afterglow' This Friday In Tennessee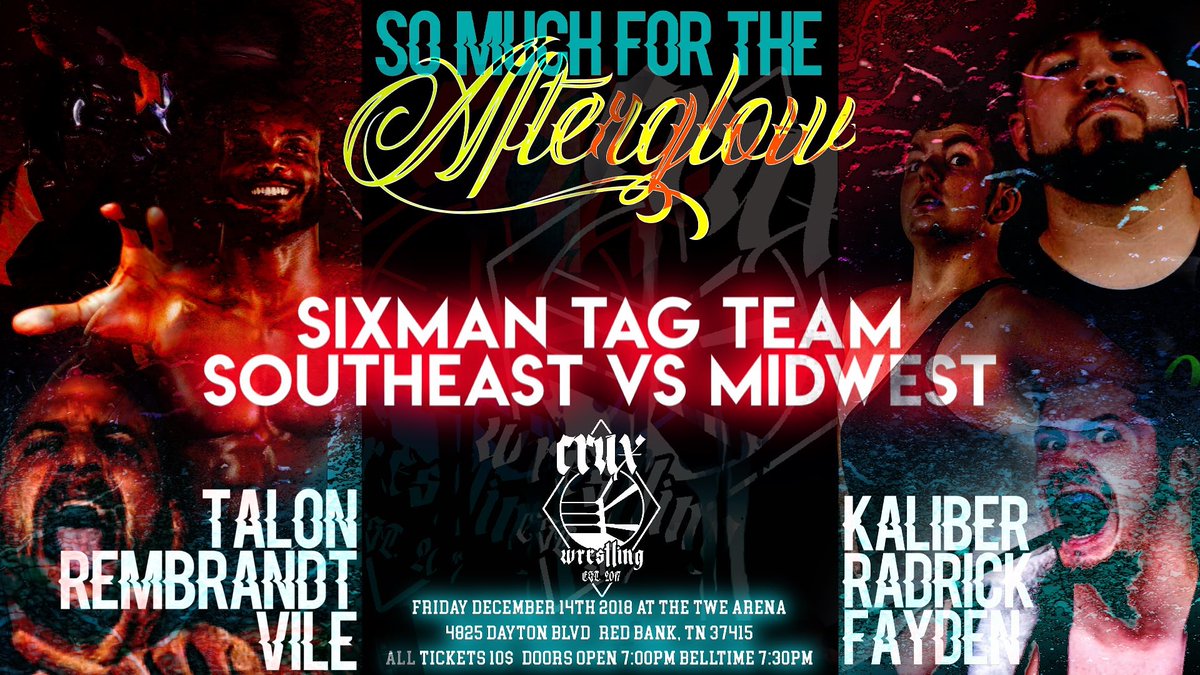 Crux Wrestling will be in Red Bank, Tennessee this Friday!
If you can't make it to any of the shows being put on by the larger promotions this weekend such as WWE, Ring Of Honor, IMPACT or MLW, there will be a plethora of independent wrestling taking place around the country.
Among those shows will be Crux Wrestling, as they head to Red Bank, Tennessee on Friday for 'So Much For The Afterglow'. The Chairshot was issued the following press release today with more details on the event from Phil Stamper:
Crux Wrestling Comes to Red Bank, TN FRIDAY
Crux Wrestling "So Much For The Afterglow"
Friday, December 14 – 7:30 pm
TWE Arena, 4925 Dayton Blvd, Red Bank, TN
SCENIC CITY STREET FIGHT:
Southern Underground Pro Bonestorm champion Brett Ison vs. Pro Wrestling Freedom 2018 winner of #ThePrimus CA$H FLO
BATTLE OF THE BOLD:
"Number 1" Jaden Newman vs. Tyler Matrix
CLASH OF PWF ORIGINALS:
Zodiak vs. Jason Kincaid
OPPOSING IDEOLOGIES:
Kevin Ku vs. The southeast debut of Real SuperBeetle
PWF TRI-STATES TITLE:
Sage Philips vs Teddy King
SOUTHERN TAG TEAM RASSLIN:
The Lost Souls vs. Aiden Wright and Travis Locke
Making Towns Classic brings its first
INTERGENDER MATCH:
Tristan Ramsey vs. Kenzie Page
THE VELOCITY SPECIAL:
Bradley Prescott IV vs. Alan Angels
BALLS OUT & EYES OPEN:
Kevin Giza vs. Slade Porter
TRUE OPTIMISM VS PURE MISANTHROPY:
Mr. Brickster vs. Joseph Black
MIDWEST VS SOUTHEAST:
Kai Fayden, Cole Radrick, & Khris Kaliber vs. Jaxon Vile, Talon, & Ryan Rembrandt
SCRAMBLE BONOZA MATCH:
Chase Nalley vs. James Kendrick vs. Freddie Hudson vs. Lutha X
THE OUTSPOKEN OPENING MATCH:
AC Mack vs. Kerry Awful
Also featuring "The Strong Style Psycho" Tank, Scene Nick scouting talent, and more.
$10 tickets at the door • Doors open 7 PM, bell time 7 PM
(Message Twitter.com/MikeHales9 for tickets prior to the event!)
Are you interested in attending this event? Let us know on social media @theCHAIRSHOTcom and always remember to use the hashtag #UseYourHead!