Leaping Through The Network: Saturday Night's Main Event [February 8th 1992]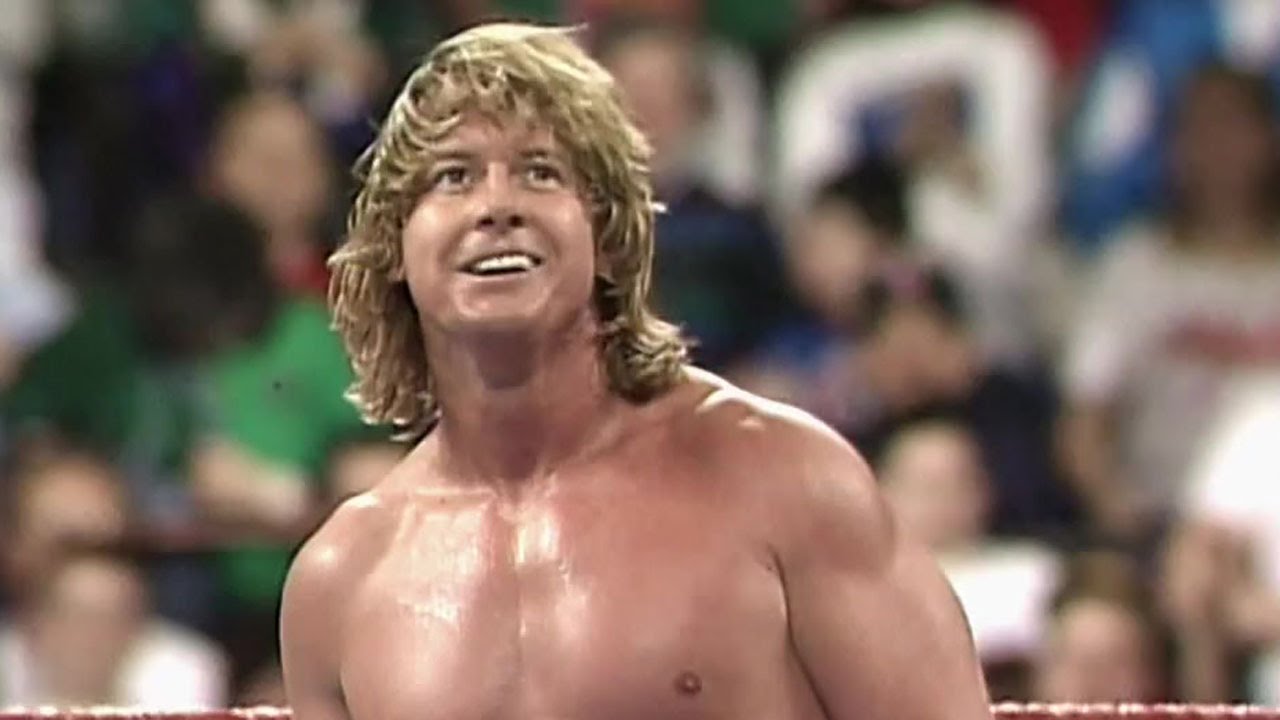 Hello again, hello. It's that time again to put the 'Flashback Friday' into Flashback Friday as we leap through the WWE Network Pay Per View by Pay Per View and show by show in as random a way possible.
Last week's vote was such a roaring success that we did it again and you (or at least 42% of you) voted for Saturday Night's Main Event. From what I can gather ( I didn't watch it at the time) This was a special show that was designed to bridge the large gap between pay per views as WWE was only running FOUR a year at the time. Hard to imagine that now as we have had monthly pay per view since 1995 and it's become a wrestling staple.
But what was it like?
Was it any good?
Was it better than last week's WCW Thunder?
Actually the last one was a trick question. NOTHING can be as bad as last week's WCW Thunder, although I feel we'll get a few contenders. To answer the other two we leap into an episode of said show.
Saturday Night's Main Event
February 8th 1992
We open with our commentators for this evening, Vince McMahon and Bobby Heenan. They discuss some matches that are happening tonight (Randy Savage vs Jake Roberts and Hulk Hogan & Sid Justice vs Ric Flair & The Undertaker) and Bobby Heenan compares Randy Savage's wife/manager, Miss Elizabeth, to a begging dog.
Roddy Piper vs The Mountie
Intercontinental Championship
Piper takes off his kilt but not his shirt as Jimmy Hart attacks him from behind. Piper turns his attentions to Jimmy Hart allowing Mountie to attack from behind too with fists before throwing PIper out of the ring. Piper gets back in the ring and Clotheslines both men sending Jimmy Hart out of the ring and knocking Mountie to the canvas where a cover gets Piper an early two count. Mountie heads out of the ring and into Jimmy Hart's arms for a comforting hug but Piper follows and cracks their heads together with a Double Noggin Knocker. A Right Hand knocks Mountie down and allows Piper to roll him back into the ring. As Piper gets into the ring, Jimmy Hart grabs at Piper's ankle allowing Mountie to unleash a barrage of stomps.
We see a picture in picture of with Bret Hart saying he doesn't care who wins here, all he wants is his belt back. Back to the action and Mountie gets a two from a spinning Back Elbow. A Bodyslam by Mountie would have been followed by a Big Splash had Piper not gotten his knees up to block the move. Piper unloads on Mountie with Right Hands but a Bulldog is foiled when Mountie pushes Piper into the referee before hitting Piper with a Piledriver. Jimmy Hart hands Mountie a cup of water which, for reasons, he pours over Piper and not the referee before taking his cattle prod and zapping Piper with it. Miraculously, Piper stands straight back up and Right Hands Mountie before taking posession of the cattle prod. After throwing Jimmy Hart from the ring, he zaps Mountie with the cattle prod. The referee regains conciousness as Piper makes the cover and the ref counts the three to give Piper the win. Post match, Piper finally removes his shirt to reveal he's wearing a Shock Proof shirt.
Winner: Roddy Piper (Still Intercontinental Champion)
We see the end of the 1992 Royal Rumble with Hulk Hogan, Sid Justice and Ric Flair complete with different commentary and background noise. This time around there are boos when Hogan is eliminated. Following that we see a press conference where WWE President, Jack Tunney, announces Hulk Hogan as the number one contender to the WWE Title at Wrestlemania 8. A desicion that Sid Justice, after the press conference calls 'Bogus'. In an interview taped this morning, Sid Justice has calmed down a bit and apologises to anyone who may have taken what he previously said the wrong way, especially Hulk Hogan.
Hulk Hogan & Sid Justice vs Ric Flair & The Undertaker
Prior to the match we see a backstage interview with Sean Mooney interviewing Hulk Hogan and Sid Justice. Mooney blatantly ignores Sid so he walks off as Hulk Hogan discusses Sid's apology and says he is looking forward to his match with Flair at Wrestlemania.
Flair and Sid start and they are both wearing red. A Collar and Elbow Tie-up before Flair rakes Sid's eyes. An Irish Whip is reversed by Sid and Flair hits the buckles so hard he rebounds back out of the corner and is Back Body Dropped by Sid. Sid Hip Tosses Flair who slides to the outside. Hogan tags in and he Irish Whips Flair so hard he rebounds back out of the corner and is Back Body Dropped. That last bit seemed familiar. Hogan Hip Tosses Flair. Again I've seen this somewhere. He does something new when he Hip Tosses Undertaker. Hogan rams Undertaker's head into Sid's knee before tagging him in. I admit I rewound this because Flair is on the apron and I didn't see a tag. There was no tag! Flair got Hip Tossed and left the ring!
Sid knees Undertaker in the gut and Undertaker hits Sid with an Uppercut but for whatever reason Undertaker is unable to Bodyslam Sid. Sid can Bodyslam Undertaker though which he kindly proves before ramming Undertaker's head into Hogan's knee. Hogan tags in gives a Bodyslam to Undertaker and then Flair followed by a Clothesline each. Hogan puts Undertaker in a Headlock and tags Sid who Boots Undertaker in the ribs. A whip off the rope is telegraphed and Undertaker catches Sid with an Uppercut . Flair and Undertaker hit Sid with a Double Clothesline and Flair makes the cover getting a two before Hogan breaks the count, but don't worry the ref is complaining to Hogan that he's not legal when he broke the count. He should talk to Flair. A double Atomic Drop gets Undertaker a two as it's broken again by Hogan. Undertaker and Flair attempt a Double Suplex but it's broken as Hogan is in the ring again. Hogan and Sid Double Boot Flair in the face and Double Clothesline Undertaker out of the ring
Back from the ads and Undertaker hits Sid with yet another uppercutt before throwing him head first into the corner and tagging Flair who kicks Sid in the ribs and Chops him before connecting with some Right Hands. Hogan complains to the referee about double teaming as Flair and Undertaker double team Sid with a choke on the ropes. Undertaker tags in and climbs to the top turnbuckle and launches at Sid hitting a throat thrust. Flair is in again and they attempt a Double Suplex again. This time it is thwarted by a Double Noggin Knocker. Hogan tags in and hits Right Hands to Flair, Undertaker and Paul Bearer before Flair attacks Hogan from behind injuring his knee. He jumps off the ropes bringing his full weight down on Hogan's knee and applies the Figure Four. Sid stands on the apron watching before adjusting his own knee pads. Hogan manages to roll Flair over breaking the hold and he crawls to his corner. Before he makes it to the corner, Undertaker has tagged in and stomps on Hogan before launching himself at Hogan with an always impressive Flying Clothesline. Flair tags in and Chops Hogan before climbing to the top turnbuckle. Long time watchers of Ric Flair will know this rarely works and he gets Gorrilla Pressed off the turnbuckles by Hogan who again crawls for the tag. Undertaker is back in and he drags away from Sid before choking Hogan in the corner. Flair tags in and Chops Hogan to zero effect. Flair and Undertaker Irish Whip Hogan and he hits the buckles so hard he rebounds back out of the corner and Clotheslines both opponents. Again Hogan goes to tag Sid. This time Sid jumps off the apron and walks away. Flair and Undertaker continue to stomp away at Hogan before Flair throws the referee across the ring. The ref calls for the bell disqualifying Flair. Post match, Brutus Beefcake causes a distraction allowing Hogan to clear the ring of both Undertaker and Flair.
Winners: Hulk Hogan & Sid Justice
Backstage, Sean Mooney finally wants to talk to Sid Justice and acuses him of turning on his friend Hulk Hogan. Sid tells him to 'Shut up' and says he didn't turn on his friends as he has none before adding that with a friend like Hogan he needs no enemies. He can't believe that Hogan is Number one contender because he says Hogan can't beat Flair on Hogan's best day and Hogan can't beat Sid on Sid's worse day.
"You know something Mean Gene".
Mean Gene is backstage with Hulk Hogan and Brutus Beefcake. Hogan says Sid is a liar who knows nothing about friendship. He says Sid has stone cold eyes and ice water in his veins. He's glad that while Sid turned his back on him, Brutus Beefcake was there for him. Beefcake says the last time Hogan was there for him was after his parasailing accident when Hogan was in the hospital bed next to him with his heart piumping blood into Beefcake's veins. Seriously, he actually said that.
Jim Duggan & Sgt Slaughter vs Blake Beverly & Beau Beverly
Remember last week during Thunder I was discussing how Mike Enos was Blake Beverly? Well by genuine coincidence, here he is! He starts with Jim Duggan and they lock up and roll up the ropes before an eye rake gives Blake control and he keeps it with kicks and knees in the corner. An Irish Whip is cushioned by Slaughter and Duggan rebounds out of it with a Clothesline. How many times has someone rebounded out of a corner? What makes it worse is that each time, it's the SAME corner!! Blake throws Duggan of the ropes where Beau hits him in the back with a steel scroll. The Beverlys double team Duggan when Beau Leap Frogs over Blake and comes crashing down across Duggan's back. Beau shoots Duggan of the ropes but he keeps his head down too long and is kicked in the face by Duggan. This gives him time to tag Slaughter who unleashes a series off rights on Blake and (yep another one) an Irish whip into the corner so hard that he rebounds out into a Back Body Drop by Slaughter. Can't anyone get Irish Whipped into that corner and stay there? Are there springs in the pads? Slaughter applies an Abdominal Stretch but it's quickly broken up by Beau so Slaughter hits Blake with a Backbreaker that gets a two. Slaughter Bodyslams Blake, Back Body Drops Beau and smacks Blake in the face with the steel scroll. Duggan then hits Blake with a Three Point Stance Clothesline and Slaughter pins him
Winners: Jim Duggan & Sgt Slaughter
We see highlights of the Jake Roberts/Randy Savage feud. Jake's cobra bit Savage on the arm on Superstars in November while Savage released a really girly scream (watch it back) and from Tuesday In Texas, Jake slapped Savage's wife Elizabeth.We then see a short promo where Jake threatens to slap Elizabeth again if she shows up tonight.
Randy Savage vs Jake Roberts
As Jake wanders to the ring we see Mean Gene with Randy Savage. Savage says what happened would make most men go over the edge and insane but not him. He knows what he's going to do to Jake tonight before adding that he might be insane and t's time for Jake Roberts to find out how insane he is.
The bell rings with both men outside the ring where Savage blocks a Right Hand from Jake and hits one of his own before shoving Jake into the ring post. Both men kick each other in the ribs before Savage tugs Jake's arm pulling him into the post yet again. In the ring Savage chokes Jake with his foot forcing the ref to break it up. Savage Elbows Jake in the face and draws blood before a knee sends Jake into the corner. Finally someone goes in that corner and doesn't immediately bounce out of it. Savage digs his fingers into the cut on Jake's nose but a thumb to the eye by Jake gets Savage off him and then Jake launches Savage over the top rope and out of the ring. Savage slides back into the ring and attacks Jake with an Axe Handle but, when he goes to ram Jake into the turnbuckles, Jake reverses it and Savage goes head first into the buckles after which Jake again lobs Savage out of the ring.
Jake follows savage and throws Savage face first into the ring post with a clunk twice. We come back from the ads as Savage drags himself into the ring. Jake grabs Savage and Irish Whips him. However, Savage reverses it and GOD DAMN IT!!! Jake hits the buckles so hard he rebounds back out into a back elbow. On the plus side, at least it's a different corner. Savage climbs to the top turnbuckle but is stopped in mid air by a punch to the gut by Jake who follows with the DDT. Instead of going for a pin Jake taunts the crowd while the referee starts a ten count, bit like a Last Man Standing Match even though this isn't one. At eight, Jake grabs Savage and drops him with a Short Arm Clothesline. Jake grabs Savage for a second DDT but Savage counters it by Backdropping Jake out of the ring. Savage climbs to the top turnbuckle and Flying Axe Handles Jake into the barrier a-la Ricky Steamboat before WrestleMania 3. One Flying Elbow later and Savage is your winner. Post match Savage flies over various officials and referees and hits Jake with a second Flying Elbow. Miss Elizabeth comes to the ring to celebrate with Savage and we are done.
Winner: Randy Savage
Post Show: I don't know if it's because it's WWE, if it's the era I grew up with or if it's just because it's better, but this show was miles better than Thunder. Most matches on here were good and the one that wasn't as good was at least short. Well done.
Match Of The Night: Savage vs Jake. The rest were just matches on a show. These two wanted to tear each other apart. It's not brilliant from a technical standpoint but it had all the chemistry and drama that you need.
MVP: Sid. From his heel turn and walking out of an interview to his clearly fake apology and yelling at Sean Mooney, Sid was amazing here.
Rating: 7/10
With that I am done here. As always I can be found on Twitter @@Callaweasy2220 where I live tweet my way through Raw, Smackdown, NXT and when there's one on, Pay Per View. This will probably go out after the Greatest Royal Rumble but, like a good bus service, I'm sure there will be another one along shortly. The vote continues over @theCHAIRSHOTcom where YOU can vote on the next review I do so head there also.
I'm going blue and that means I'm about to leap. I've been Stevie C in the meantime #UseYourHead and ALWAYS have an Angle.
"Take it away Stephen"
Oh boy.