NXT Is Fine
With the call ups of top stars Drew McIntyre, Ember Moon, Andrade Almas, and Zelina Vega it felt like we could be in for another rebuilding phase in NXT. Having watched the last two weeks of TV I have to paraphrase Cody Rhodes and say "NXT Is Fine."
Cast your mind back to the brand split back in 2016. The rosters were very thin so they needed to call up a lot of NXT talent to pad them out. For a while it felt like NXT had been raided of a lot it's biggest stars and it took them a while to bounce back. The Takeovers were always good but it felt like they were going through a rebuilding phase and the weekly TV suffered for it. I think the TV didn't get back to how it use to be until after Mania 33.
With the call ups of top stars Drew McIntyre, Ember Moon, Andrade Almas, and Zelina Vega (among others) it felt like we could be in for another rebuilding phase in NXT. Having watched the last two weeks of TV I have to paraphrase Cody Rhodes and say "NXT Is Fine."
There are still plenty of stars with Aleister Black now as the face of the brand. He has this presence about him which thankfully hasn't been negatively affected by having the belt. Part of me was worried he wouldn't feel as special when he got the belt but I was wrong. When he came out last week in a suit with the belt he looked like he belonged in the main event.
There's still the question of what where Gargano and Ciampa go from here. Gargano wrapped up his story with Almas and will likely have shot at the title before inevitably getting called up himself.  From this weeks episode it looks like his and Ciampa's story isn't finished. Ciampa will likely staying in NXT for while longer and has the potential to be the best heel they've ever had. I can see him beating Black for the Title  (more on that in a future article).
A little further down the card Lars Sullivan is fitting comfortably into the role of the brands monster heel. He further cemented his position by defeating Killian Dain last week.  With Lars I'm reminded of a phrase Paul Heyman used when he was building stars in ECW which is "hide the weakness and extenuate the positives."
Other than his match with Ohno they've done this. He's not been put in overly long matches and made to look an absolute monster. My biggest fear with Lars is that Vince will call him up too early just cause he's big. If they leave him in NXT until he's fully developed he could make WWE a lot of money.
Speaking of money we've still to see where new comers EC3 and Ricochet will go. If Gargano and Ciampa are going to continue their feud and Almas is going up EC3 could slide easily into the role of Black's first Takeover challenger. Ricochet is supposedly set to feud with Velveteen Dream which if done right could get both men more over than they already are.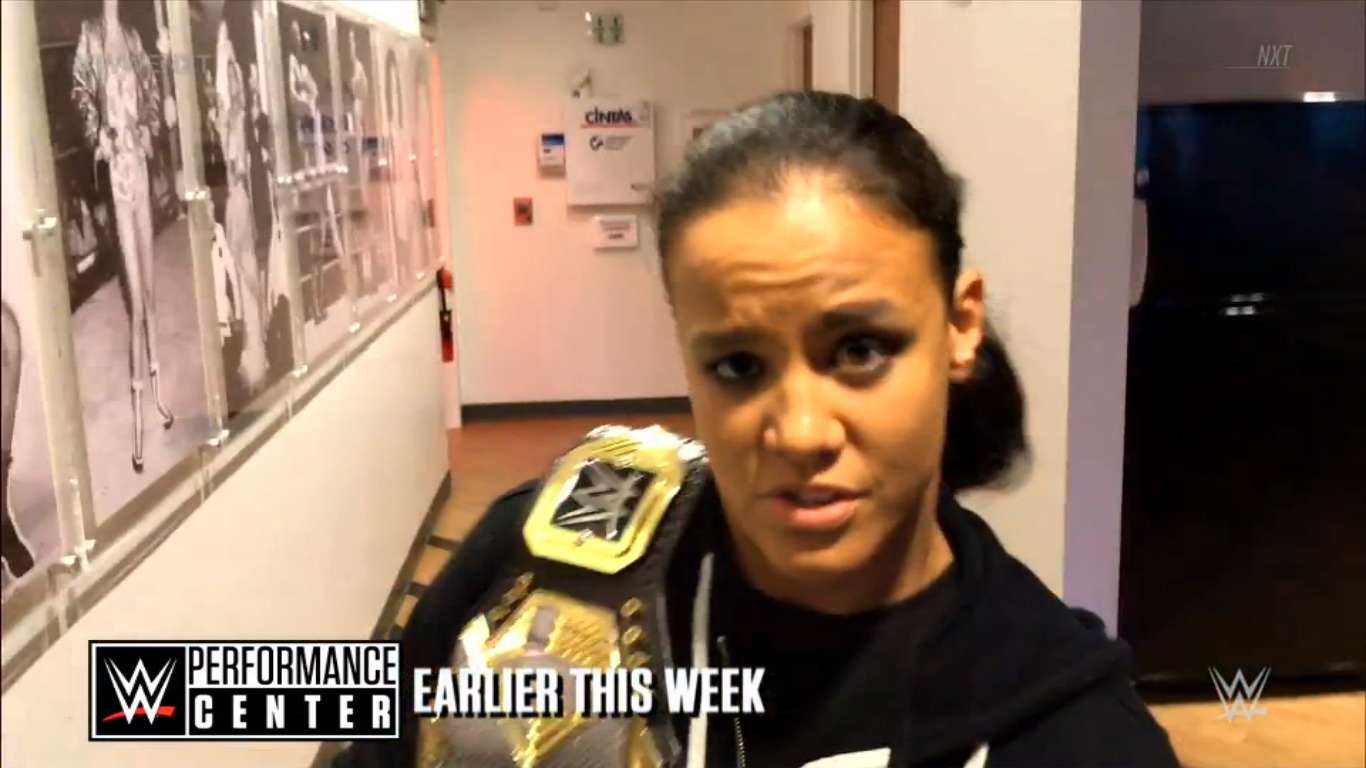 Back in the 2016 draft I think the women's division was the most affected as Asuka felt like the only real star of the division. Now we have Shayna Baszler who you could easily build the division around.
You've got the enough women she can have great matches with like Nikki Cross if she's going to be staying in NXT a while longer. You have the contrast of legitimate athlete vs just crazy. There's also plenty of underdogs who can go up against the bully champion like Kairi Sane, Dakota Kai and Candice LeRae. While all this is happening you can build up some of the women who maybe aren't ready to be in the title picture just yet.
You have the Undisputed Era set to dominate holding both the Tag Team and North American titles. This is going to make them the guys everyone is going to be coming after. With Strong's heel turn it looks like Pete Dunne is going to be playing a bigger role in NXT. We've seen how well he and Strong can work in the ring and more Pete Dunne is never a bad thing.
Undisputed Era will have plenty of challengers for the tag titles with War Raiders set to take over AOP's role as the monster tag team. You have teams like Moustache Mountain and TM61 just waiting in the wings for an opportunity. There's also the Street Profits & Heavy Machinery who while they've been improving in ring they haven't had anything they can sink their teeth into storyline wise.
As for what Cole can do with the North American title I recommend you check out my last article The NXT North American Championship is a good thing. I believe the big call ups after SummerSlam will be Gargano and Black but even if they do go NXT will still be fine. They have more than enough talent to help carry NXT into the future.